Best Japanese Eyeshadow Primers
Must-Buy Japanese Eyeshadow Primers and Base for Long-Lasting Eye Makeup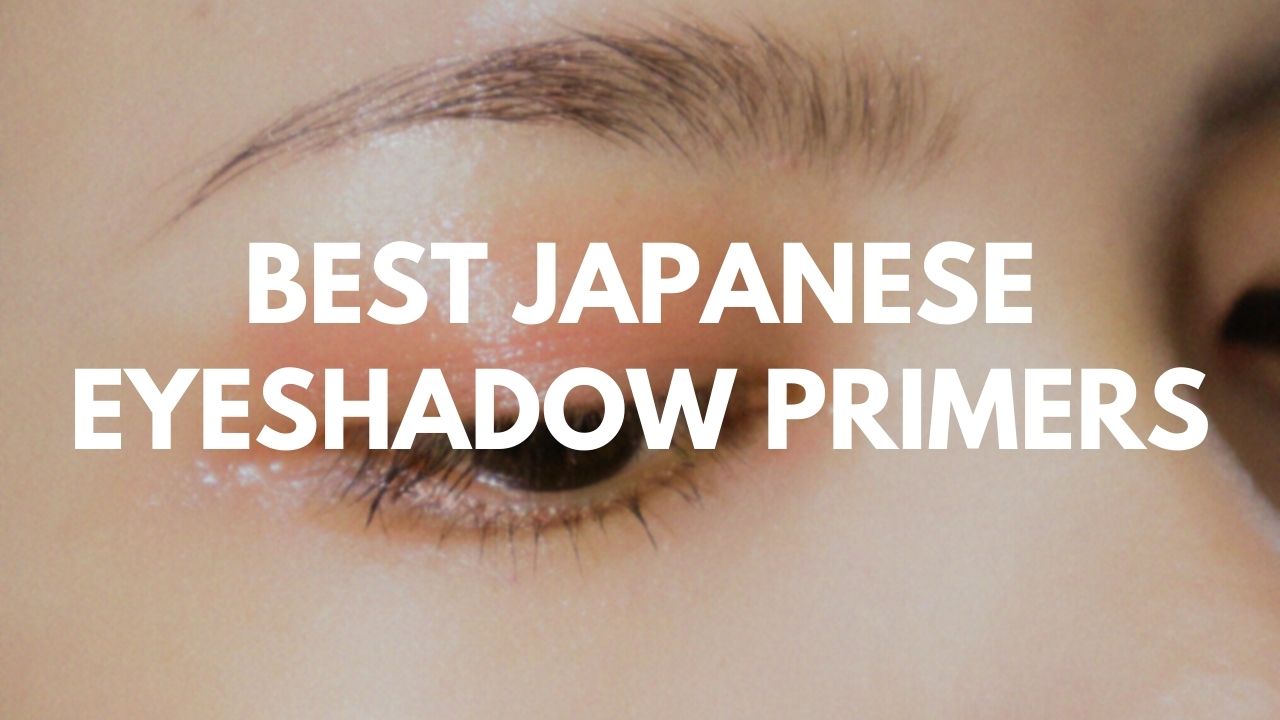 For long-lasting beautiful makeup, making the base is the first essential step. Just like for foundation, using base makeup products for your eye makeup is also very important if you want to keep the fresh and beautiful look of your eyeshadow throughout the day.
Eyeshadow primer helps to enhance the colour of your eyeshadow, keeps its fresh and vibrant look and prevents creasing and fading. If you have oily eyelids or find your favourite eyeshadow fading quick, I'd highly recommend you to add eyeshadow primer to your daily makeup routine.
In this article, I'd like to introduce top-selling Japanese eyeshadow primers and base for beautiful eye makeup! So let's check them out 🙂
1. CANMAKE Lasting Multi Eye Base WP
CANMAKE Lasting Multi Eye Base (キャンメイク ラスティングマルチアイベース WP) is a multi-purpose eye makeup primer that can be used for eyeshadow, eyebrow and eyeliner. It enhances the colour and longevity of eye makeup, helps to keep the fresh look and prevents creasing or fading. It has waterproofing effect. The transparent base can go well with any colour of makeup.
Price: 550 yen
2. CANMAKE Eyeshadow Base
CANMAKE Eyeshadow Base (キャンメイク アイシャドウベース) is a creamy eyeshadow base that covers the skin dullness and enhances the colour and pearl effect of eyeshadow. The soft textured base becomes powdery once you blend it in your eyelids, prevents eyeshadow from smudging and makes it last longer. Available with 3 shades.
Price: 550 yen
3. EXCEL Eyeshadow Base
EXCEL Eyeshadow Base (エクセル アイシャドウベース) is a cream type eye shadow base that improves pigment and longevity of eyeshadow. The creamy texture blends on the skin easily and enhance the colour of both nude and shiny eyeshadow. It contains moisturizing ingredients (Lipidure and Penetrating Pre Collagen) to nourish the eye area.
Price: 1,045 yen
4. & be Cream Eyeshadow
&be Cream Eyeshadow (&be クリームアイシャドウ) is a 2 way cream eyeshadow that can be used as a single colour eyeshadow or eyeshadow base. It provides a long-lasting elegant shine and luster with smudge-proof formula. It contains a rich amount of beauty ingredients that moisturizes the skin, and provides firmness and smoothness to eyelids just like an eye serum. Available with 6 shades.
Price: 2,200 yen
5. ETVOS Mineral Eye Balm
ETVOS Minral Eye Balm (エトヴォス ミネラルアイバーム) is a single colour eyeshadow with eye cream base. It contains various beauty ingredients that provide skin care effects on eye area while wearing makeup. It's blended with natural mineral fine pearls that provide a luminous finish. The multi-purpose eyeshadow cream can be used alsoused as eyeshadow base to improve the pigment and luster of eyeshadow as well as its longevity. Available with 9 shades.
Price: 2,750 yen
Thanks for reading! I hope you have enjoyed checking out my picks of the best Japanese eyeshadow primers! The listed products are commonly sold at drugstores, cosmetics stores and variety shops in Japan, and some of products are also available to shop online with international shipping!
If you are into J-beauty, I'd recommend you to check out the online beauty store Kokoro which offers a wide selection of Japanese beauty products from premium to drugstore brands with worldwide shipping. Visit their website (Kokoro: http://bit.ly/32HfNbi) to check more Japanese cosmetics products! Free shipping is available when you spend over 40 USD 🙂
For more information about the latest Japanese cosmetics products, here are some more articles for you to check out!
▽Related Articles▽
▼Editor's Picks▼
---