7 Must-Buy Men's Skin Care Products under $10 in Japan
Best Japanese Male Skin Care Products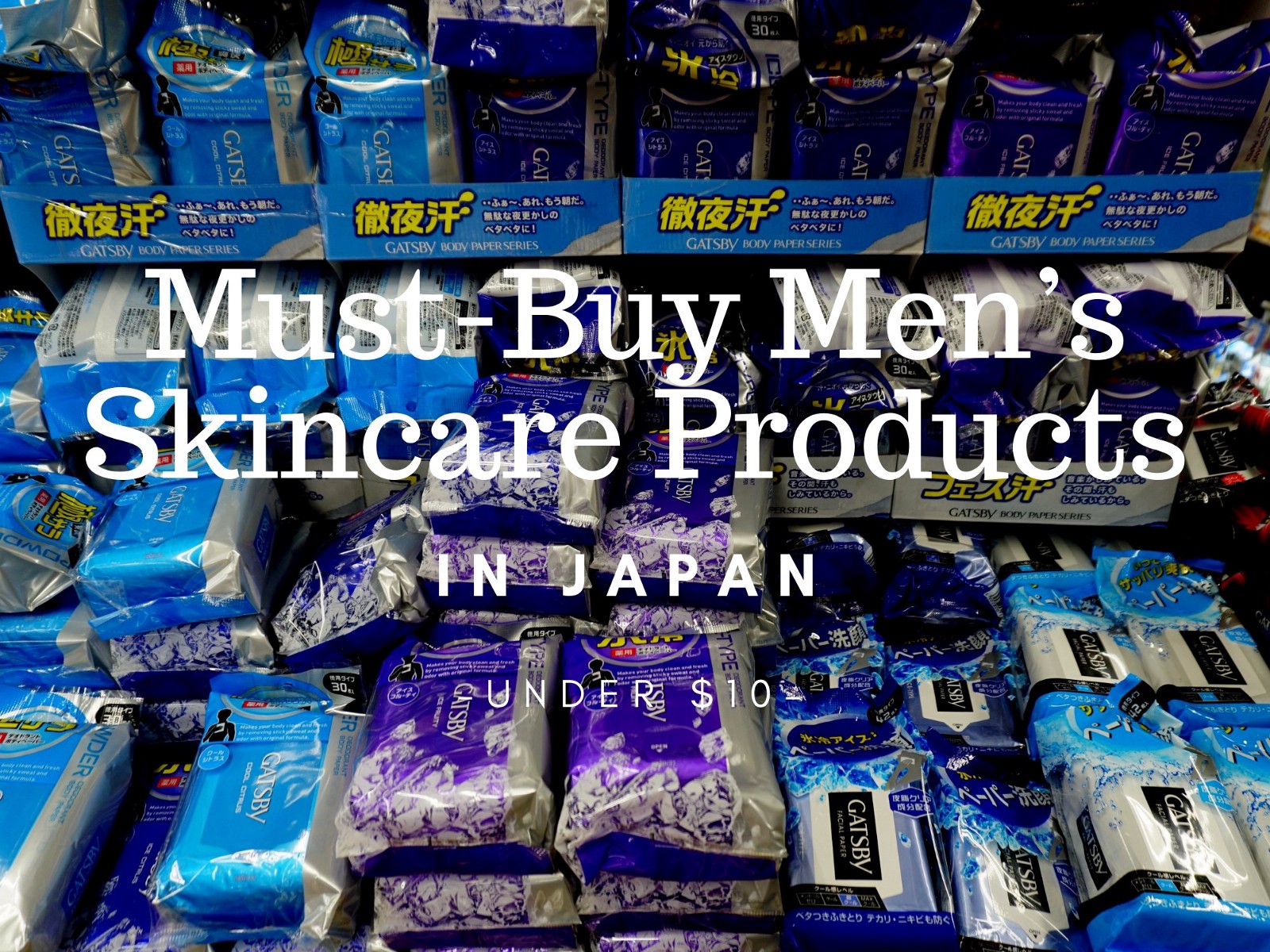 Do you take cafe of your/your boyfriend's beauty?
It's not only ladies to be conscientious about your beauty. This is an introduction of cosmetic items for men which are very easy to get anywhere in Japan. The items below are especially affordable (under $10) and effective. Japanese cosmetic products are made for Japanese delicate skin, so they will cosmetically affects your skin. You can easily find them at pharmacies and grocery stores around Japan.
Shopping cosmetic and skincare products is one of the hottest trends of trips to Japan for both men and women. They are popular because of their quality and budget-friendly prices. Japan has a lot of world-famous skincare product companies not only for women but also for men. This is the chance to start taking care of your skin. Check out what you should buy!!
▽Another 10 best men's skin care products in 2018▽
1. Facial Wet Paper
Facial Paper by GATSBY (JPY200–300)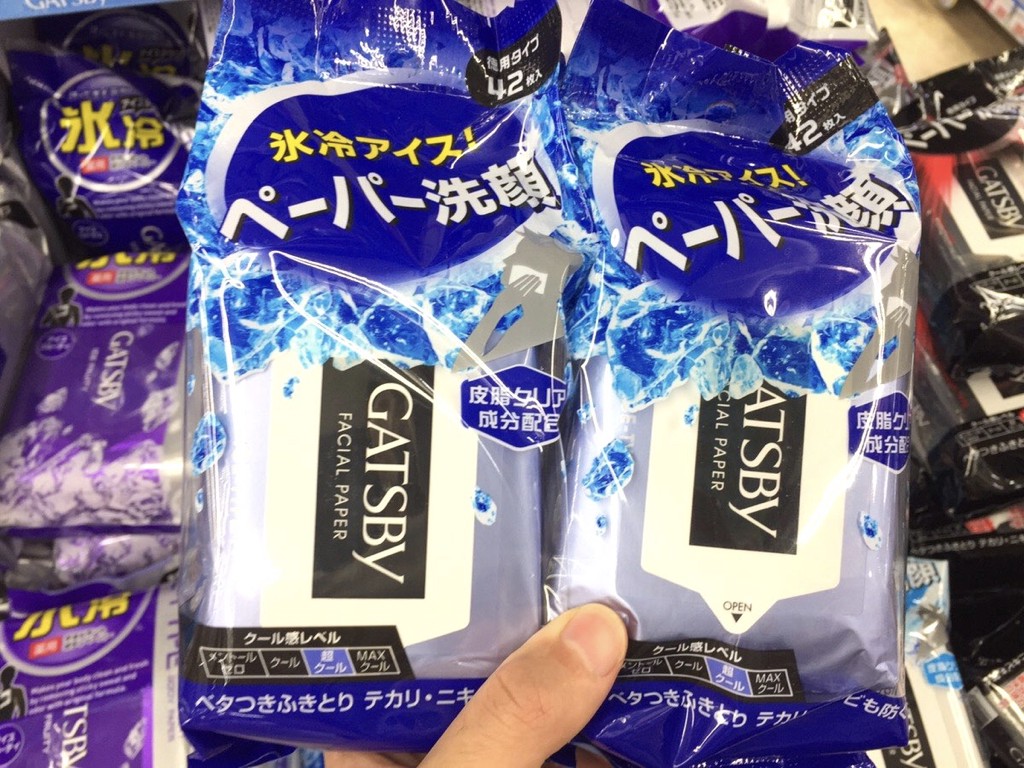 This facial paper is distributed by GATSBY, Japanese most famous skin&hair care brand for men. The paper is for when you sweat in oppressive summer days or after exercising. It helps you to clean your face anytime and anywhere without shower. Your face can feel cool with the "Icy Type" including menthol and other cool ingredients.
2. Oil Blotting Paper
Oil Clear Paper by GATSBY (JPY200)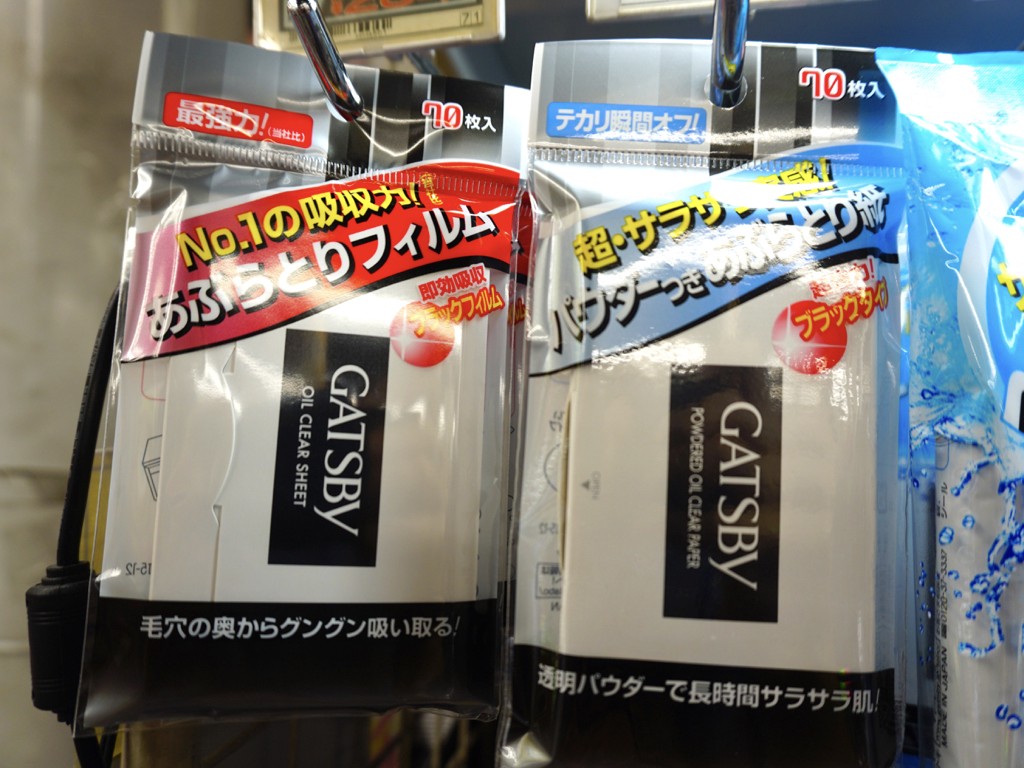 For quick treatments for your oily face, you should carry around with oil blotting papers. The one by GATSBY blots excess oil off your face with microlevel effects.
3. Skin Lotion
OXY Oil Control Lotion (JPY600)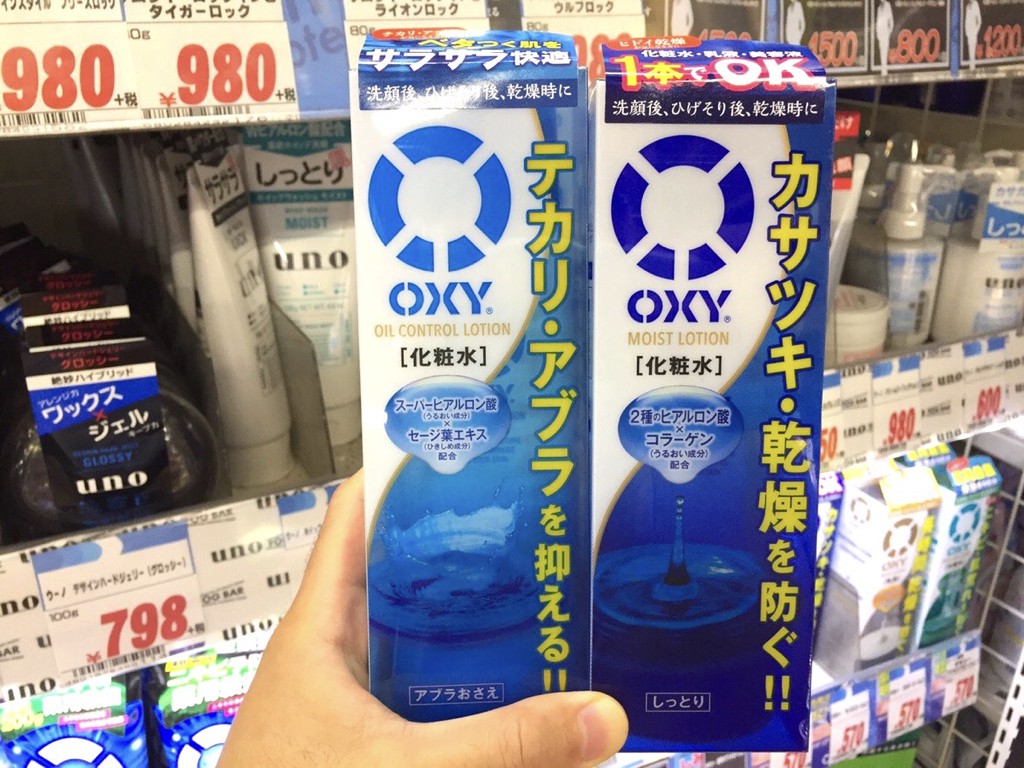 Don't forget to moisturize your face just after stepping out of the shower all year, especially in the dry season. OXY Oil Control Lotion keeps your skin moist but controls excess oil.
4. Face-Wash
MEN's Biore Micro Scrub (JPY300)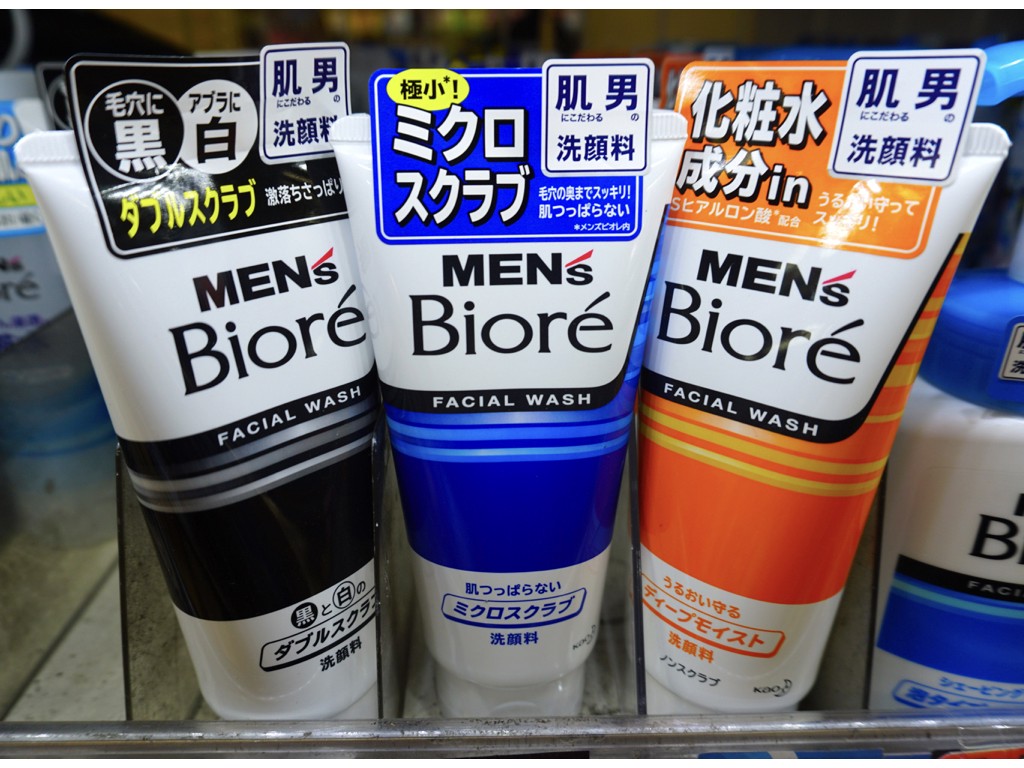 A daily face washing is one of the most important parts for your skin. How do you wash your face? Does your face-wash actually wash off the day's dirt without skin damage? Clean your face perfectly with MEN's Biore Micro Scrub. Biore is also one of the most appreciated skin care brands in Japan.
5. Nose Pores Strips
Nose Clean Pack by men's softymo (JPY300–400)
Nose Strips by MEN's Biore (JPY400–500)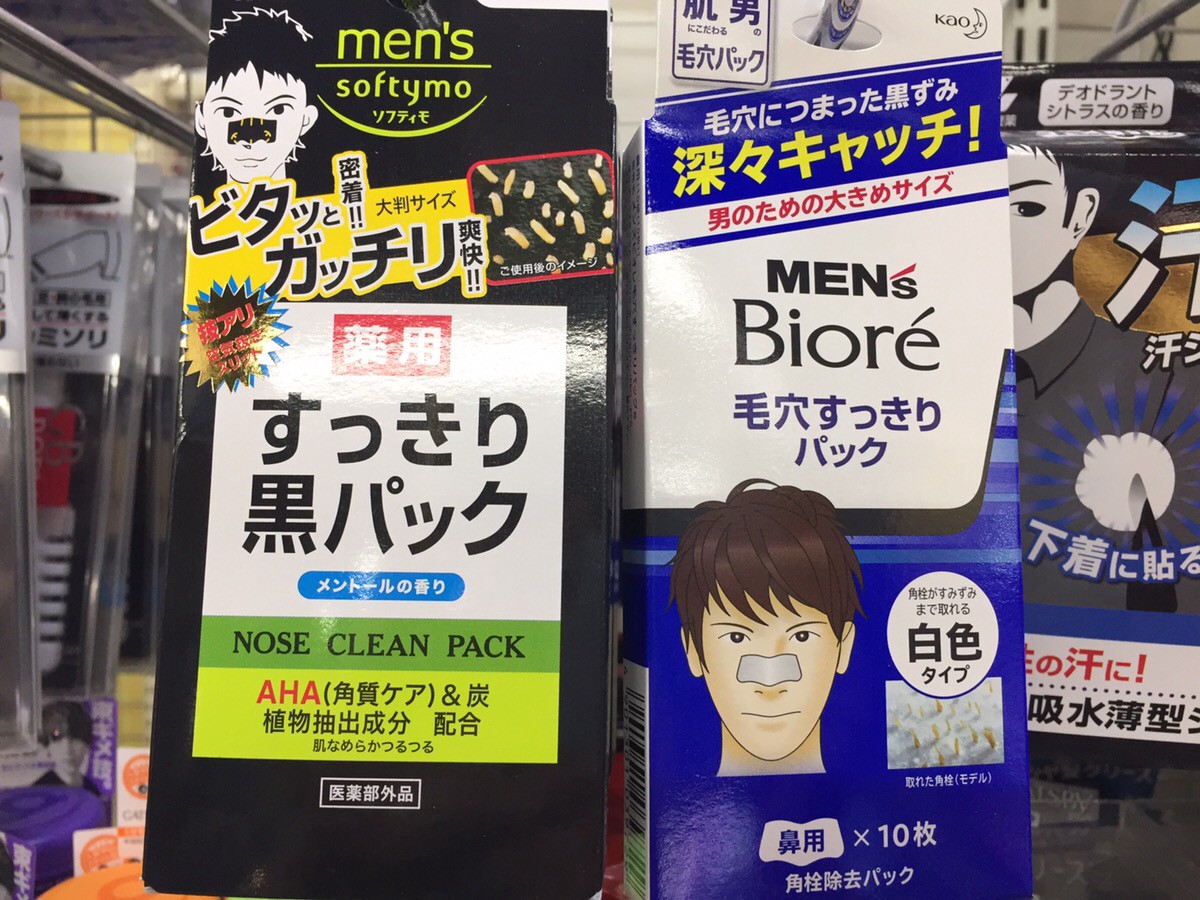 Do you know your have lots of blackheads in on your nose? You should get rid of them with the nose strips regularly. Just after putting it on your nose and wait for 10 mins, let's peel off it. You will find amazingly amount of dirt on the strip which feels great.
6. Deodorant
Men's Deonatulle Soft Stone Double (JPY900)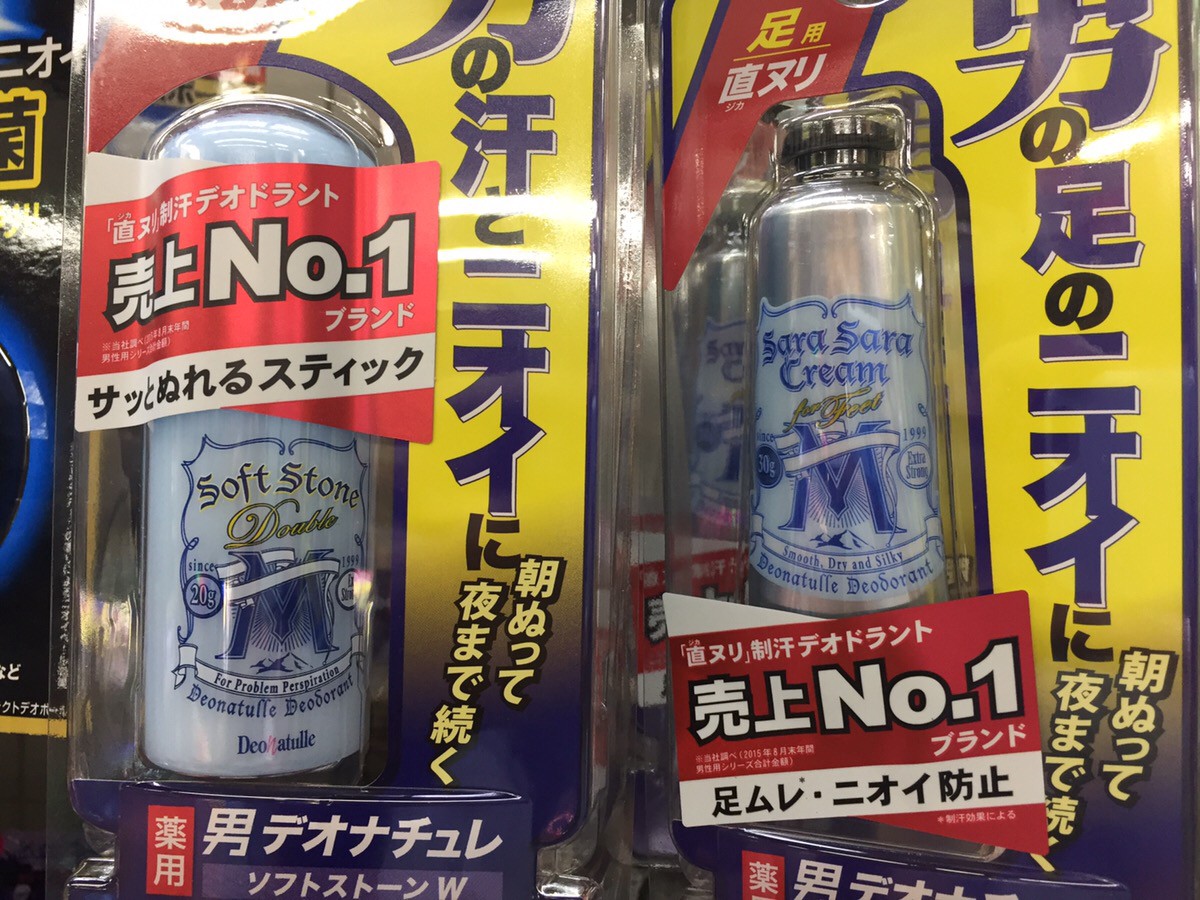 In addition to the face skin cares above, take care of your body, too. The stick-type deodorant Men's Deonatulle Soft Stone Double blocks sweat and sweaty smell. It's handy and makes a long-lasting contribution until night since you use it in the morning.
7. Nose Hair Trimmer
Etiquette Cutter ER-GN10 by Panasonic (JPY800)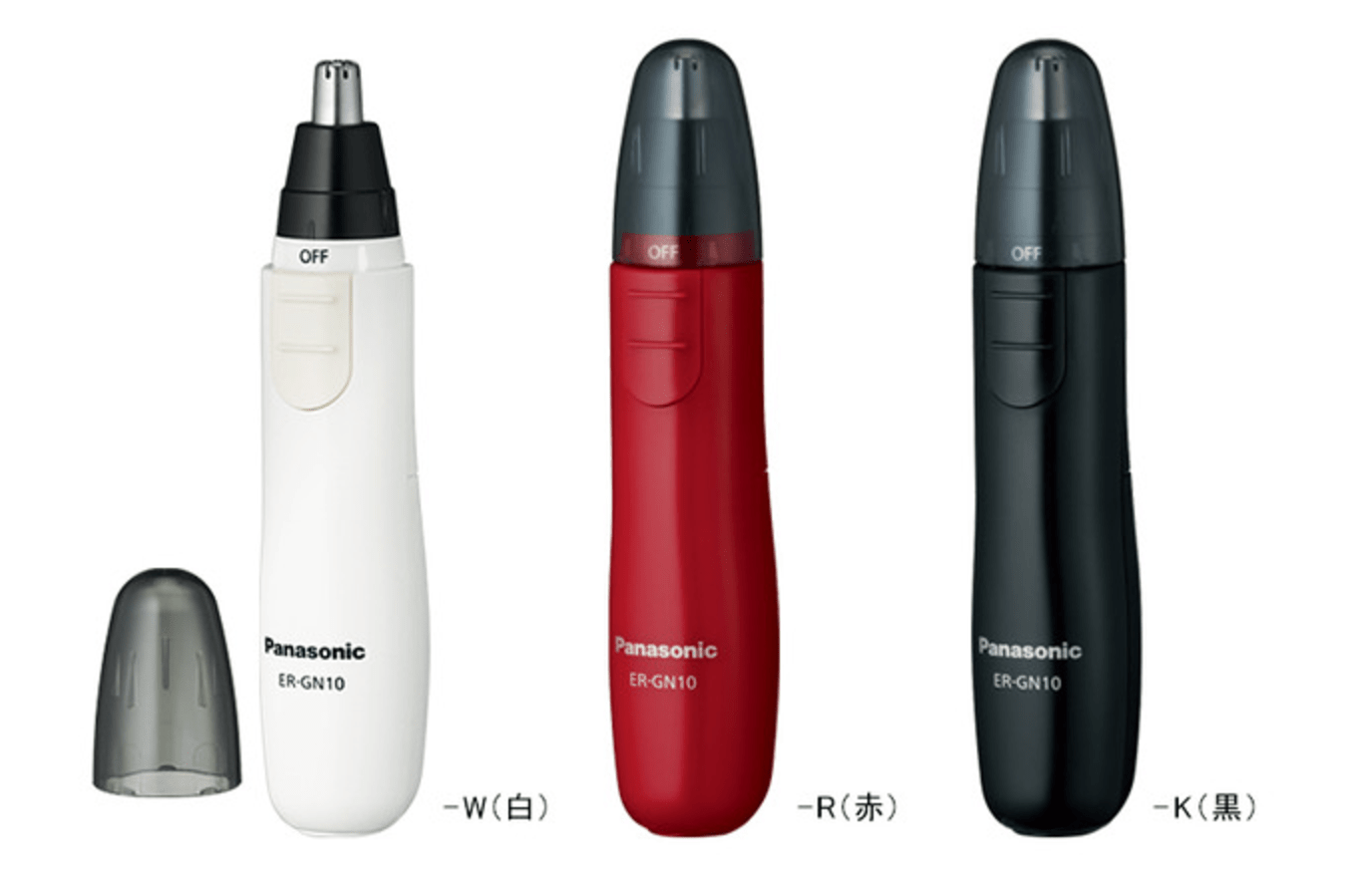 At last, this is the instruction of unique and useful items made in Japan. It's very easy and safe to use for trimming your nose hair, and the quality is guaranteed by that famous electronics corporation. No way to show nose hair sticking out of your nose to others.
Did this article deepen your interest in men's beauty care? You may have regarded cosmetics and skin cares as what only ladies should be concerned with. However, it's required for men to always keep themselves clean. You may like these ↓↓
▽Related Articles▽
▼Editor's Picks▼
---