5 Best Japanese Sheet Masks for Summer
Must-Buy Cooling Facial Sheet Masks in Japan!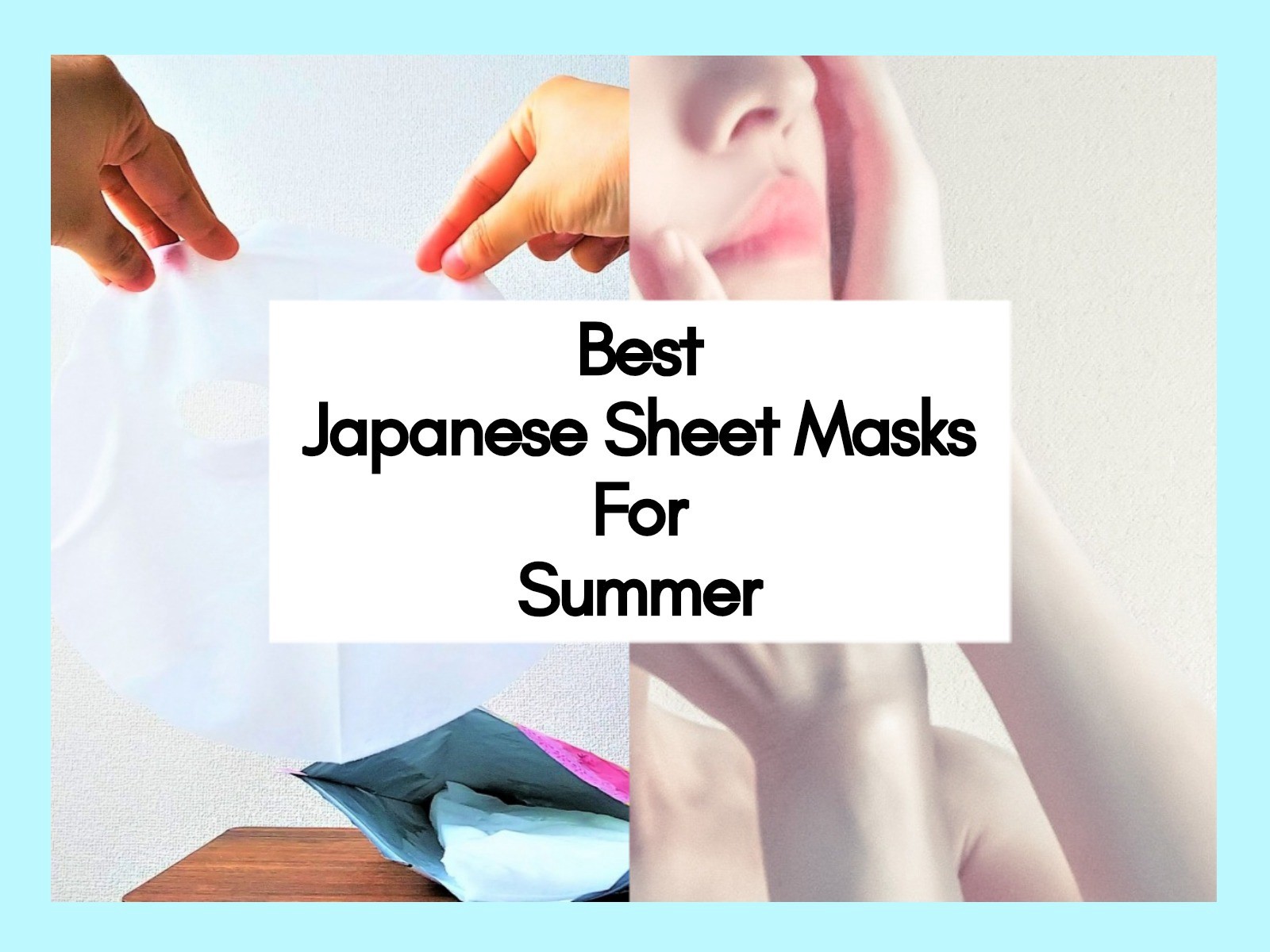 Japanese beauty products are one of the most popular things to shop among foreign travellers today. Facial sheet masks are one of the most popular skin care products to buy in Japan, and hundreds of sheet masks are sold in different types. I have tried numbers of Japanese sheet masks so far, and in this article, I'd like to share my favourite Japanese sheet masks which are especially recommended to use for summer.
During the hot summer, face and body feel sticky from sweat while walking or for even just being outside. I personally hate to sweat when I'm drying my hair after bath. Don't you agree? There are some sheet mask products which has a cooling effect and keeps your face fresh and smooth after use. So let's check out my picks of best cooling sheet masks which are perfect for summer!
1. SABORINO Morning Mask: Fresh Fruit Cool Type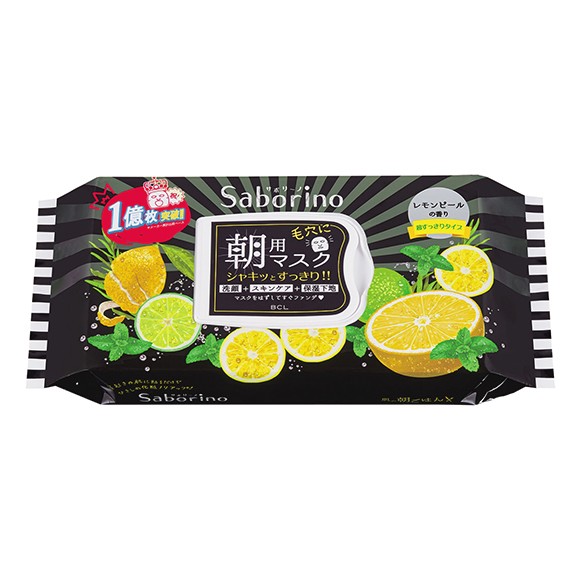 Saborino series is one of the most popular sheet masks lately, which masks are especially to be used in the morning. The mask works amazingly as face wash, skin care and moisturizing base in one step. Saborino Morning Mask: Fresh Fruit Cool Type (サボリーノ 目ざまシート シャキッと果実のクールタイプ) is a limited mask with an extra cooling effect that wakes you up with the refreshing feeling and has a great effect of pore tightening. With this product, it only takes 60 seconds to complete your morning skincare routine! I used it while drying my hair to save even more time in the busy morning 😉
Price: 1,404 yen (32 pc)
2. My Beauty Diary: Cool Mint Mask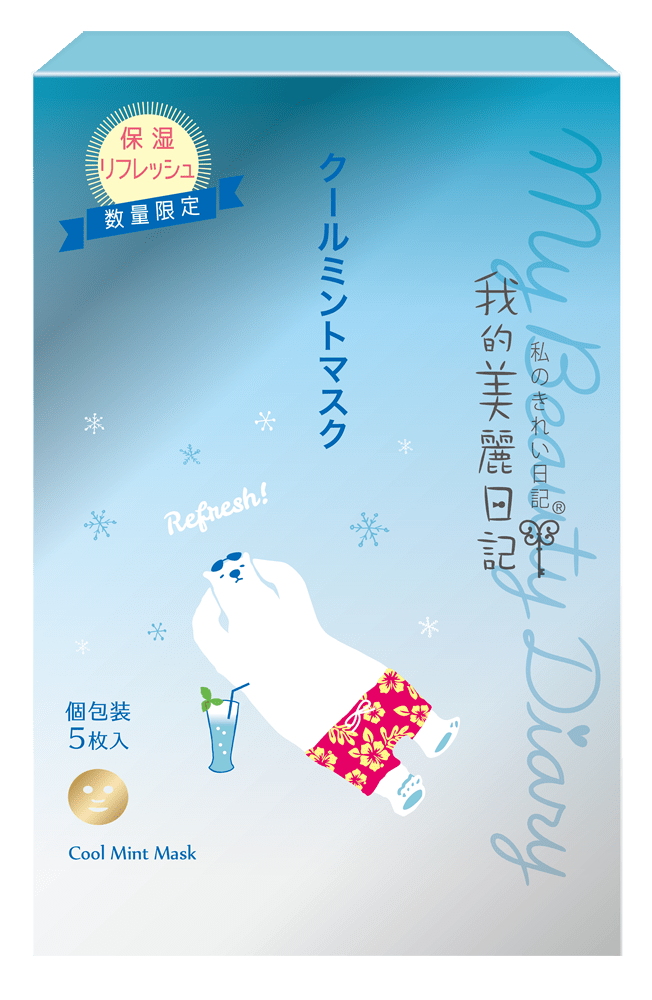 My Beauty Diary is an award winning sheet mask brand from Taiwan. My Beauty Diary: Cool Mint Mask (我的美麗日記 (私のきれい日記)クールミントマスク) is a summer limited sheet mask product comes in a cute polabear package. I personally love the package cos they are released with new designs every summer! The refreshing menthol effect helps skin to be smooth and cool, and keeps the moisturizing balance of your skin. My Beauty Diary series contains a generous amount of beauty serums, so I recommend it to use for your night skin care routine after bath.
Price: 745 yen (5pc)
3. BOTANICAL ESTHE SHEET MASK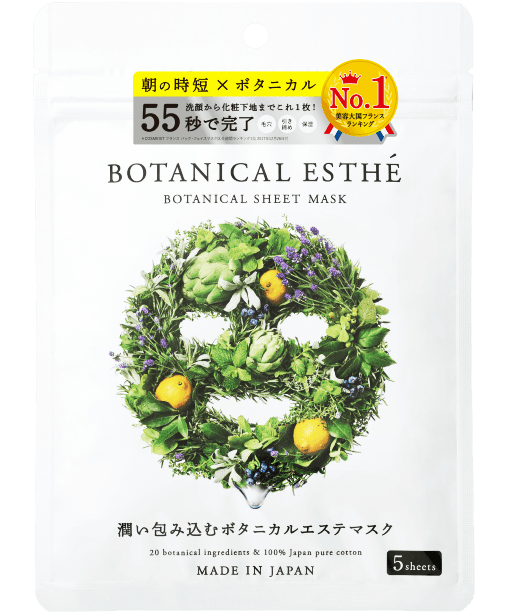 BOTANICAL ESTHE SHEET MASK (ボタニカルエステシートマスク) is a new sheet mask product in Japan which are even more quick and easy than Saborino Morning Mask! Can you believe you can complete 7 beauty steps in one sheet mask in 55 seconds!!? This one single mask acts as a Cleanser, Toner, Serum ,Emulsion, Cream, Face pack and Foundation primer. The mask is made with 100% natural cotton, and contains 20 kinds of finest grade
botanical extracts and carefully selected organic ingredients. It's especially recommended for sensitive skin! It has summerish refreshing lemon scent. The serum has light texture and helps to awaken, tighten and hydrate skin.
Price: 421 yen (5 pc)
4. HADA LABO Shirojyun Cool Jelly-in Mask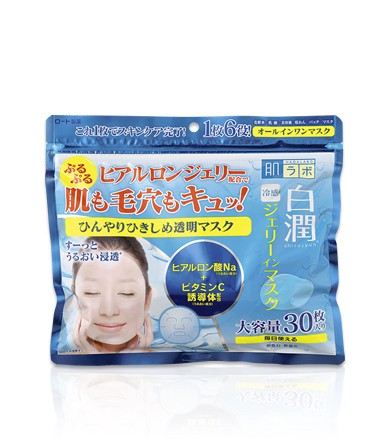 HADA LABO is a popular cosmetics brand in Japan, and their Shirojyun series specialises for skin whitening. HADA LABO Shirojyun Cool Jelly-in Mask (肌研 白潤 冷感ジェリーインマスク) offers a deep moisturization with nanolated hyaluronic acid formulation and a vitamin C derivative, which also works great for tightening your skin, and heal and cool down from sun damage. The package comes with 30 sheet masks, and it's great value for money. Perfect for daily use especially for your damaged skin that needs intensive brightening care during summer.
Price: 838 yen(30 pc)
5. Vegeboy Handsome Mask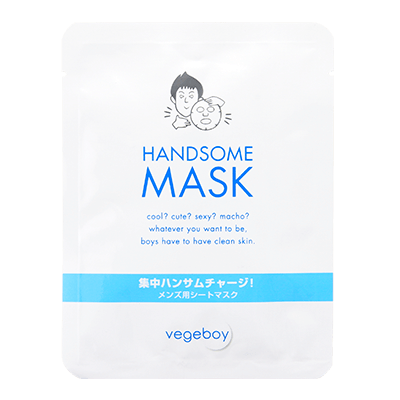 Vegeboy Handsome Mask (ベジボーイ ハンサムマスク) is a men's sheet mask by Ishizawa Laboratories who produces best-selling sheet masks such as "Keana Nadeshiko Rice Mask" and "Toumei Shirohada White Mask". When it comes to men's cosmetics, we might think of strong menthol products such as GATSBY, but this sheet masks is more for to create beautiful and smooth skin. Apply it after washing face, then it gives an intensive skin care for 5 mins to keep the great skin balance, brighten skin and tighten pores. The mask contains mentha peppermint extract which has a cooling effect and keeps skin moisturizing. Comparing to other masks, this one has slightly less serums, but it works great for acne and oily skin.
Price: 259 yen (1 pc)
Thank you very much for reading! Did you enjoy my list of recommended Japanese sheet masks for summer? I hope this list helps out for you summer cosmetics shopping in Japan 🙂 Let's beat the heat, and stay cool and flawless this summer!
If you are into Japanese beauty products, I think you will enjoy reading these articles, too!
▽Related Articles▽
▼Editor's Picks▼
---