5 Best Chains Stores Where You Can Buy for Just 100 Yen in Japan
Shopping in Japan for just one coin: Daiso, Can Do and more!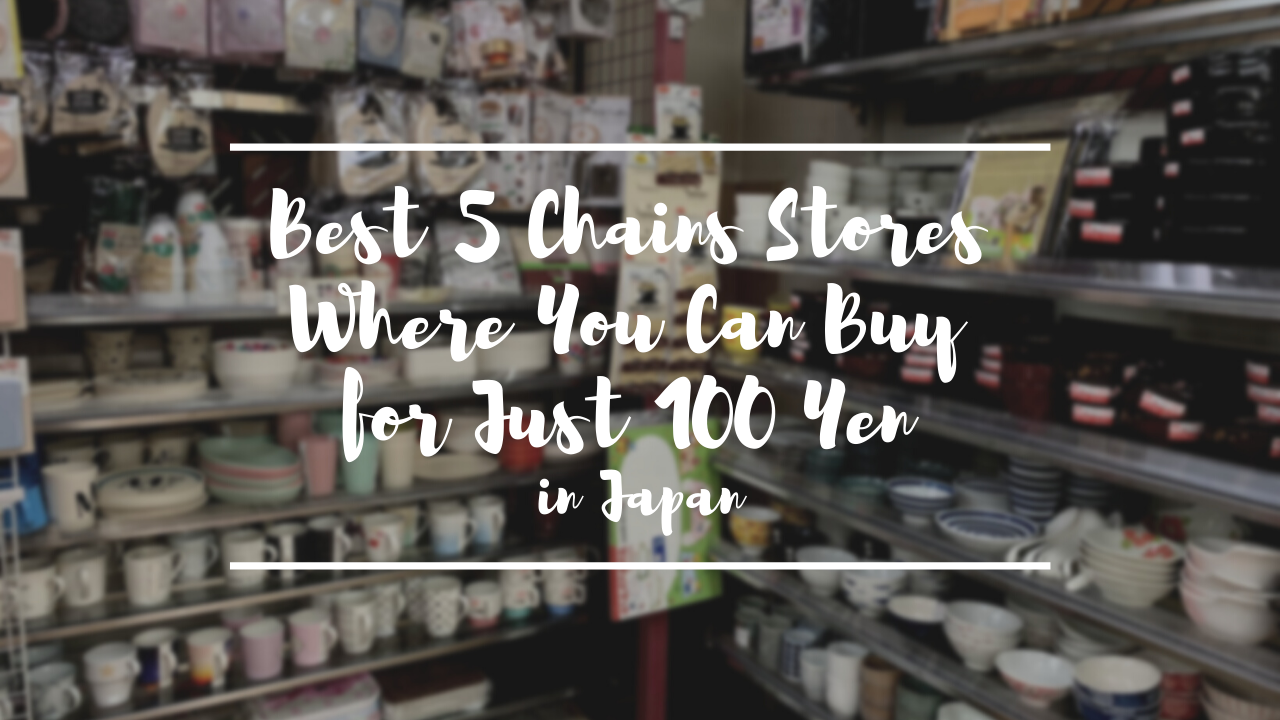 Surely many of you have heard how expensive it is to live in Japan, especially in Tokyo. Things like transport or fruit and vegetables reach very high prices, especially compared to some countries (although there are people who live in countries with a higher standard of living and Japan may seem cheap or normal for them). However to compensate there are also other things you can save money on. Today I'm going to talk to you about the so-called "100 yen shops". Stores where all their products cost only 100 yen (sometimes there are some exceptions and there are products for 200, 300 or 500 yen but they are usually few).
This type of store is especially useful when you move to Japan: you can buy practically everything you need for your house there and at a good price. Except the big furniture obviously. Also, even though it's so cheap, the quality of the products is very good. I have moved to Japan three times, and the first thing I have done upon arrival is to go to the nearest 100 yen store so I can customize and order my cold and simple room to.
But these stores are also useful if you come to Japan on a trip. Whether you have forgotten something when packing your suitcase or if you simply want to look at souvenirs for friends and acquaintances you don't want to spend a lot of money on, or even for yourself. In these stores you can actually find almost anything.
Here you have a list of 5 of the most popular 100 yen stores and one of everything for 300 yen. Likewise, in neighborhoods there are sometimes smaller ones with the same characteristics. Surely if you look in the area where your hotel or house is, you will find a small store where you can buy things for 100 yen in case of need or simply as a souvenir.
1. Daiso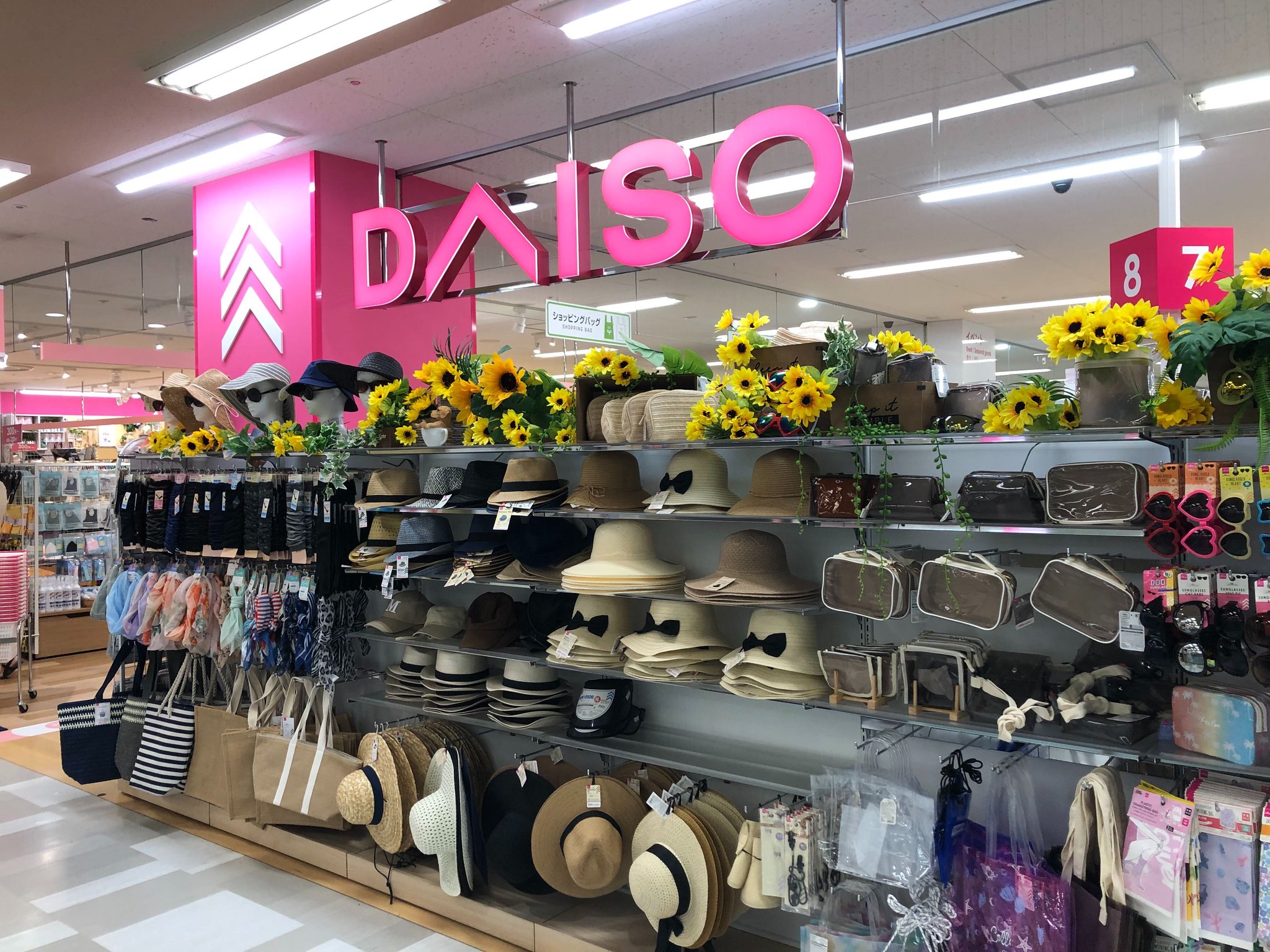 Daiso is almost without a doubt the King of the 100 yen chains in Japan, with more than 3,300 stores across the country. Daiso is probably most famous 100 yen chain among Japanese people but also among foreigners. This is probably thanks to the huge 4-story store they have on Takeshita Street and because it has expanded to other countries (5000 stores in more than 20 countries worldwide). In their stores you can find absolutely everything (it's said that there are more than 80,000 items!): food, kitchen utensils, tableware, stationery, stuffed animals, toys, DIY, cleaning supplies, souvenirs, beauty products and much more!
Not all stores are the same big or have the same number of products. Usually most stores are single story or maybe two, and the Harajuku store is an exception. But still, even the smallest store has all the basics that someone might need in their daily life.
If you need help or ideas on what to buy at Daiso, these articles can help you.
▶ 10 Best Things to Buy at DAISO
▶ 7 Best OMIYAGE from DAISO
▶ 10 Super Valuable and Useful Items from DAISO
2. Can☆Do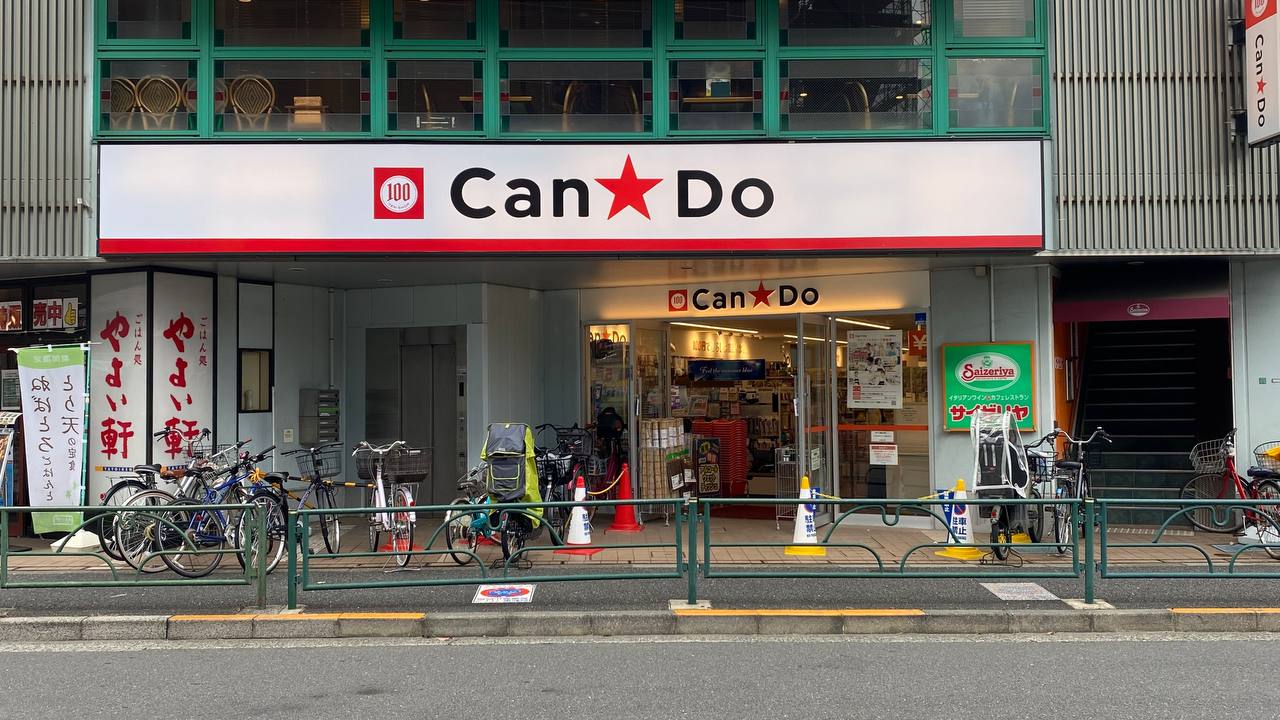 When it comes to 100 yen chains in Japan, Can Do is the other most popular chain. Although it's not as well known to foreigners as Daiso, it's actually very well known in Japan. It has the same characteristics as Daiso, although there are some items that you can only found in Can Do (and vice versa).
In the area where I lived for almost two years, instead of a Daiso the closest store was a very large Can Do (actually I had two quite close to home), so I ended up getting more used to this chain than to Daiso. In general, Can Do is more focused on things for daily life, like kitchen utensils. They also have more food than in Daiso. While in Daiso what they have are rather snacks, drinks, etc. in Can Do you can find things like flour or sugar.
Although one of the things I liked the most about Can Do is that they have a lot of character goods, like Hello Kitty or Evangelion.
3. Natural Kitchen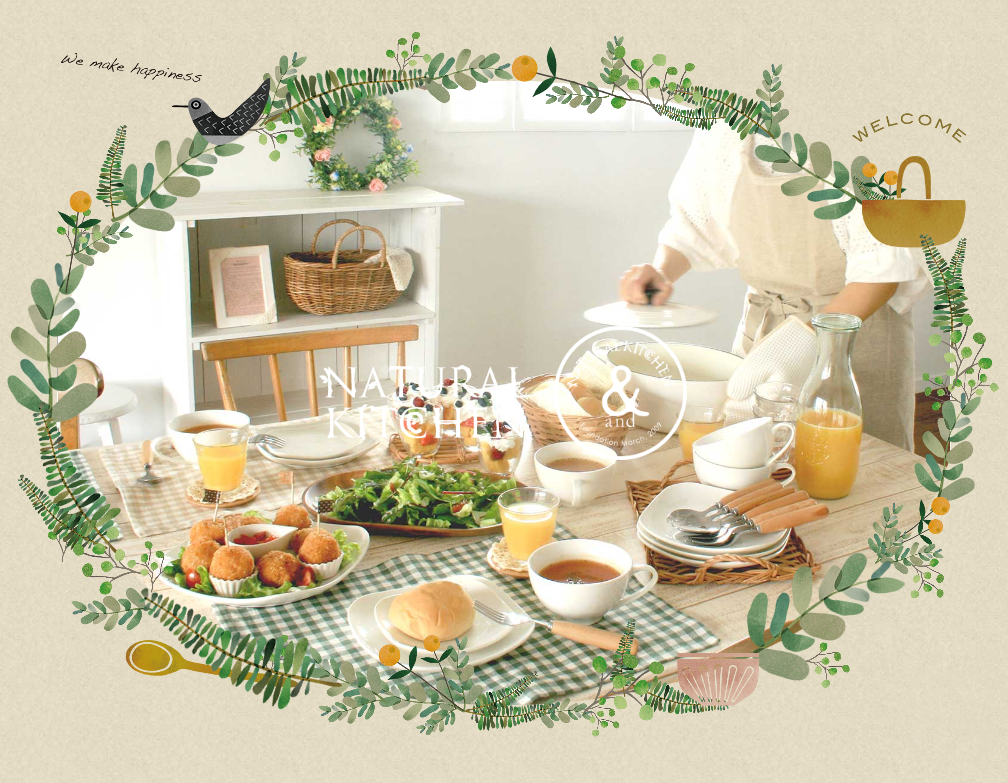 Natural Kitchen, as its name suggests, is a store mainly focused on kitchen products. They also have some other products to decorate the house although less. Natural Kitchen stands out from other chains such as Daiso or Can Do for the quality of its products. Everyone agrees that Natural Kitchen products have a high quality, and also their design is elegant, with a certain European touch. So why decorate your kitchen with simple or boring products when you can give it a more sophisticated look for the same price? Yes, to our delight most Natural Kitchen products are also only 100 yen! Some may cost 300 yen, but it is still a good investment.
4. Seria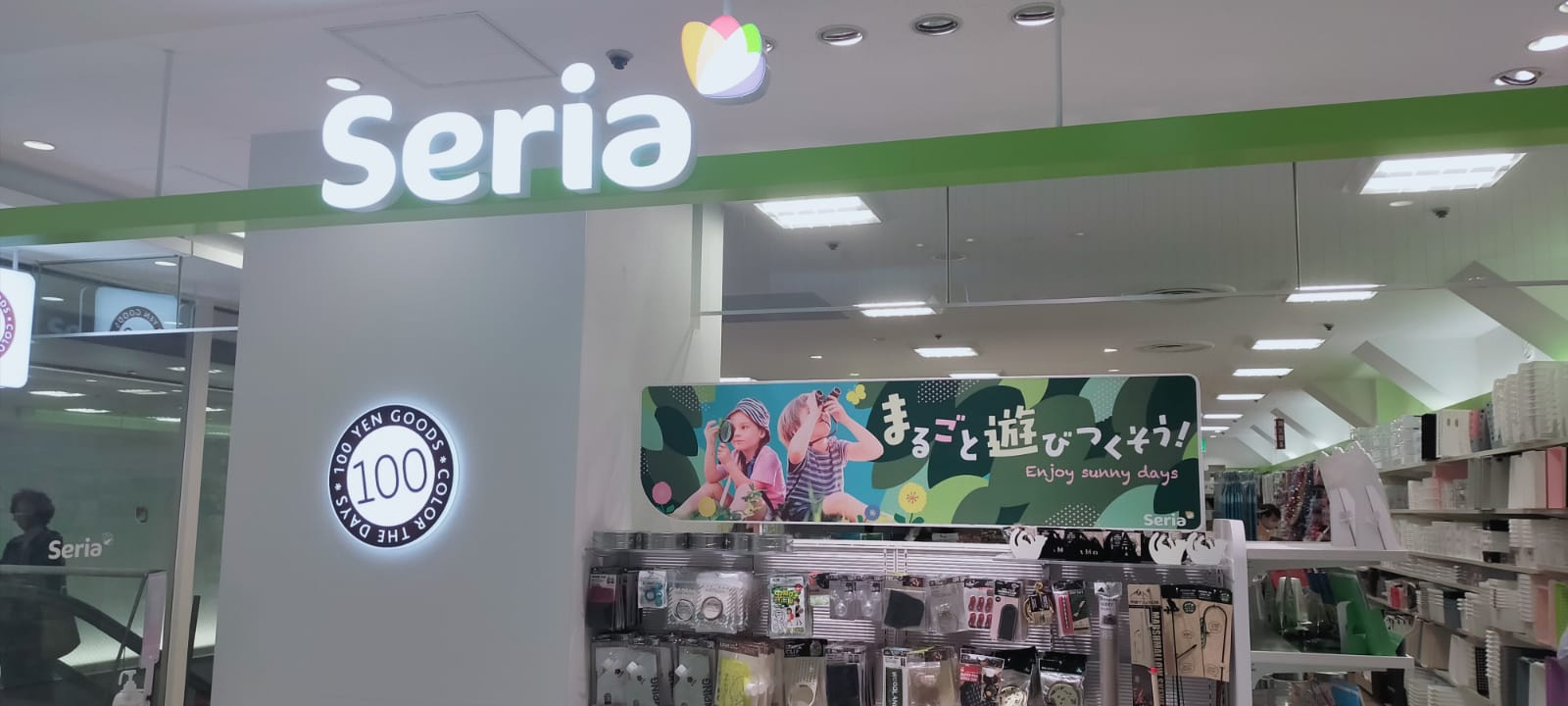 Seria it would be the fashion version of Daiso or Can Do. Seria tries to differentiate itself from the other two chains under the idea that their store doesn't look like a 100 yen store, so they try to make the products have a more classic and less simple design.
One of the strengths of Seria is its section of crafts and stationery (wrapping paper, scrapbooking, postcards, etc). It's the perfect place if you want to prepare a special gift for someone, or you already have the gift but want to decorate or wrap it elegantly. Also in the kitchen section they have more variety in some products.
5. Lawson Store 100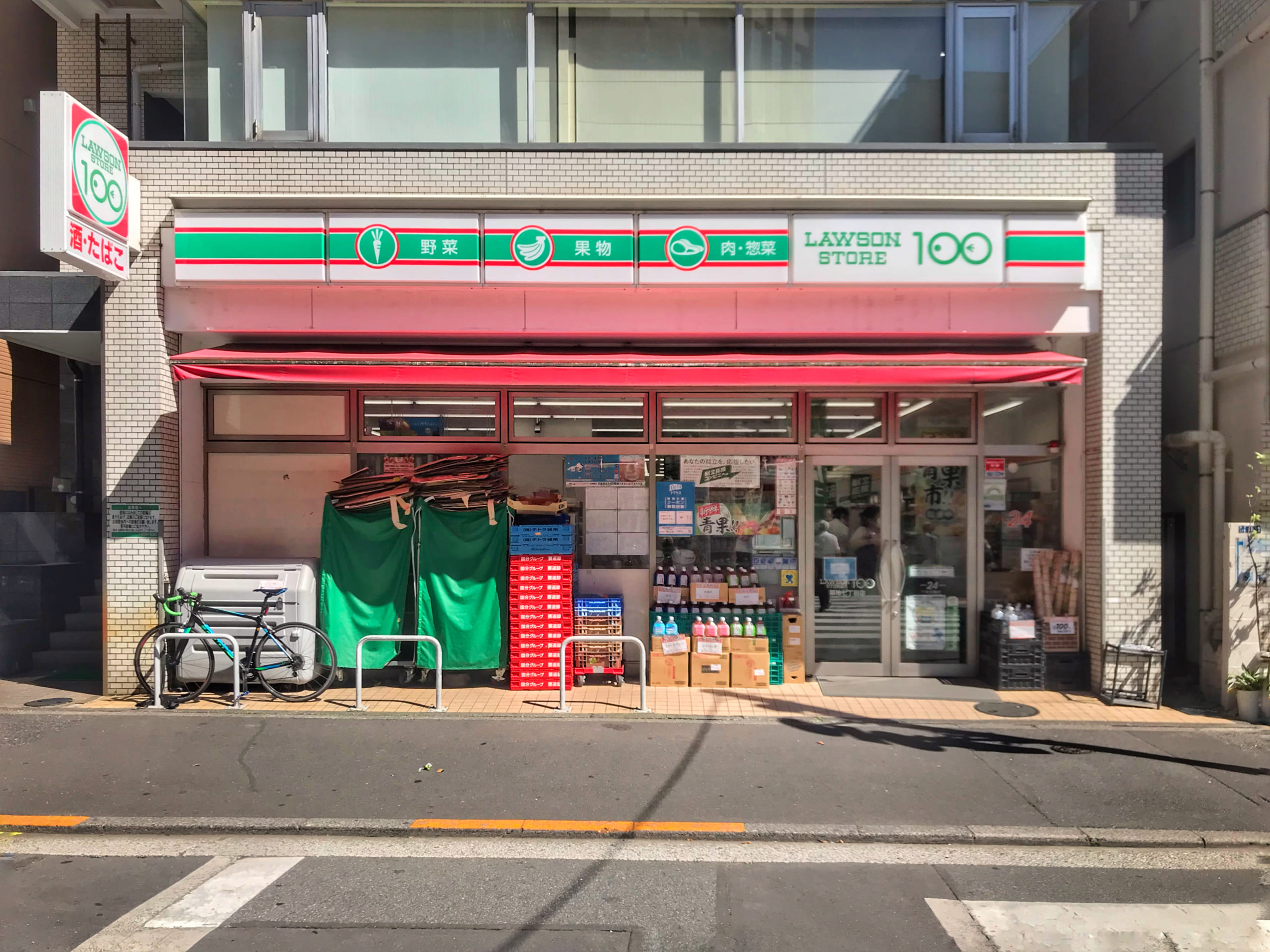 Lawson is a well-known chain of konbini (convenience stores). The convenience stores in Japan are characterized by being very practical but much more expensive than a normal supermarket. However Lawson has a sub-brand called Lawson Store 100 where as you might be guessing all their things cost 100 yen. Unlike the previous chains that we have mentioned in the Lawson Store 100, what you will find mostly are food products, and some cleaning stuff or basic stationery.
Extra: 3COINS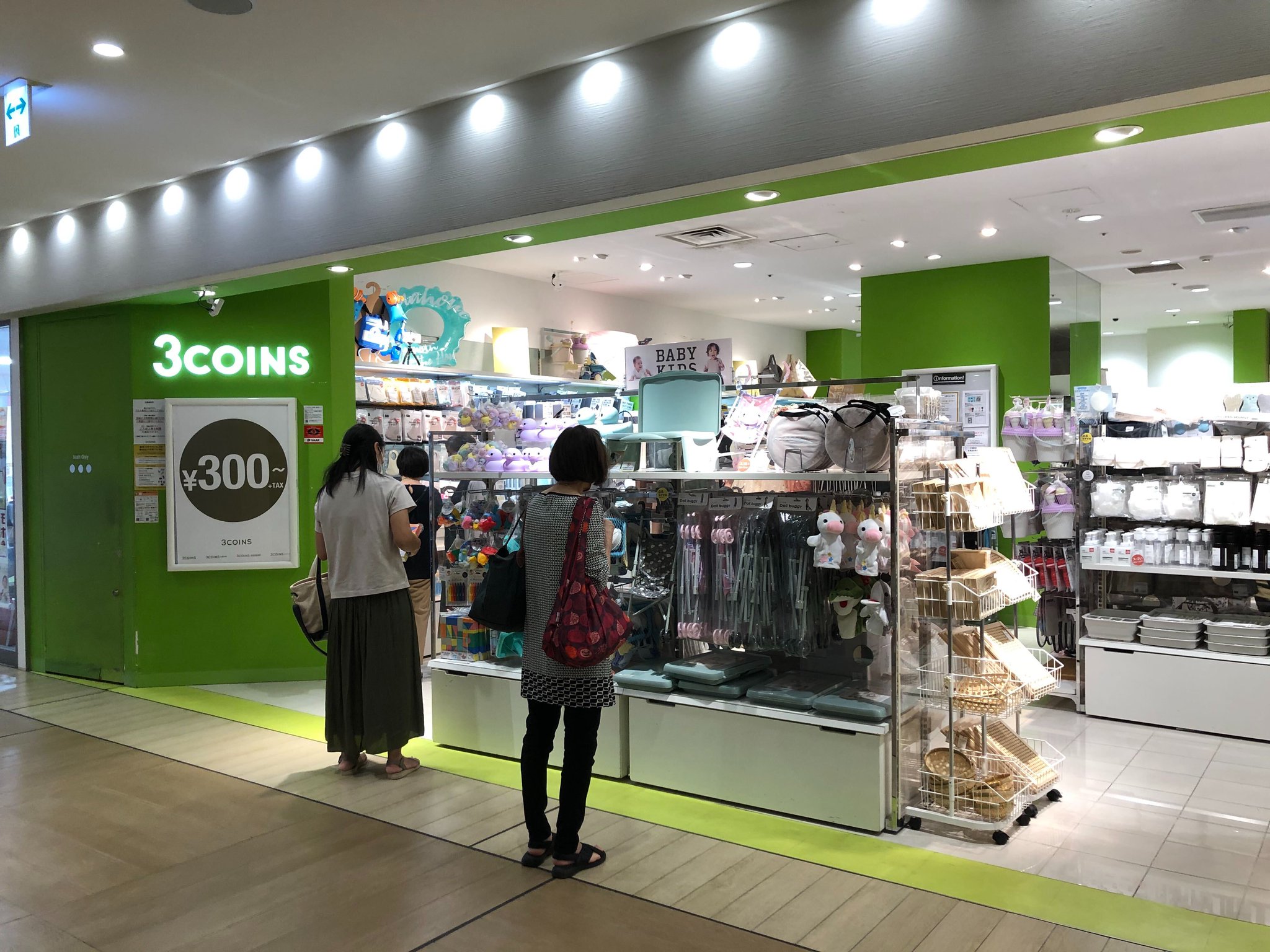 3COINS is a chain that (almost) everything costs 300 yen (hence the name) and that offers a wide variety of products and has 24 branches in Tokyo, including Shinjuku and Ikebukuro. People go there when they want something affordable but that doesn't seem that cheap. It's mainly focused on a more feminine audience, and has a wide variety of earrings, hair accessories, jewelry, fashion accessories and etc., but there are also items to decorate the home for all audiences. There is even some 1,000 yen furniture, with better quality and similar to those you could find in Ikea or Nitori.
Did you like my list of 5 best 100 yen chain stores in Japan? If you live in Japan or are traveling, I recommend you stop by one of these stores and take a look. But you have to be careful because many times thinking "it's only 100 yen, it's only 100 yen" you end up filling the basket and it becomes a high bill! It has happened to me more than once (laughs).
If you are looking for more info about shopping in Japan, you maybe interested in these articles below!
▽Related Articles▽
▼ Editor's Picks ▼
---