10 Best Beauty Products at DAISO
Must-Buy beauty products at DAISO, the best 100 yen shop in Japan!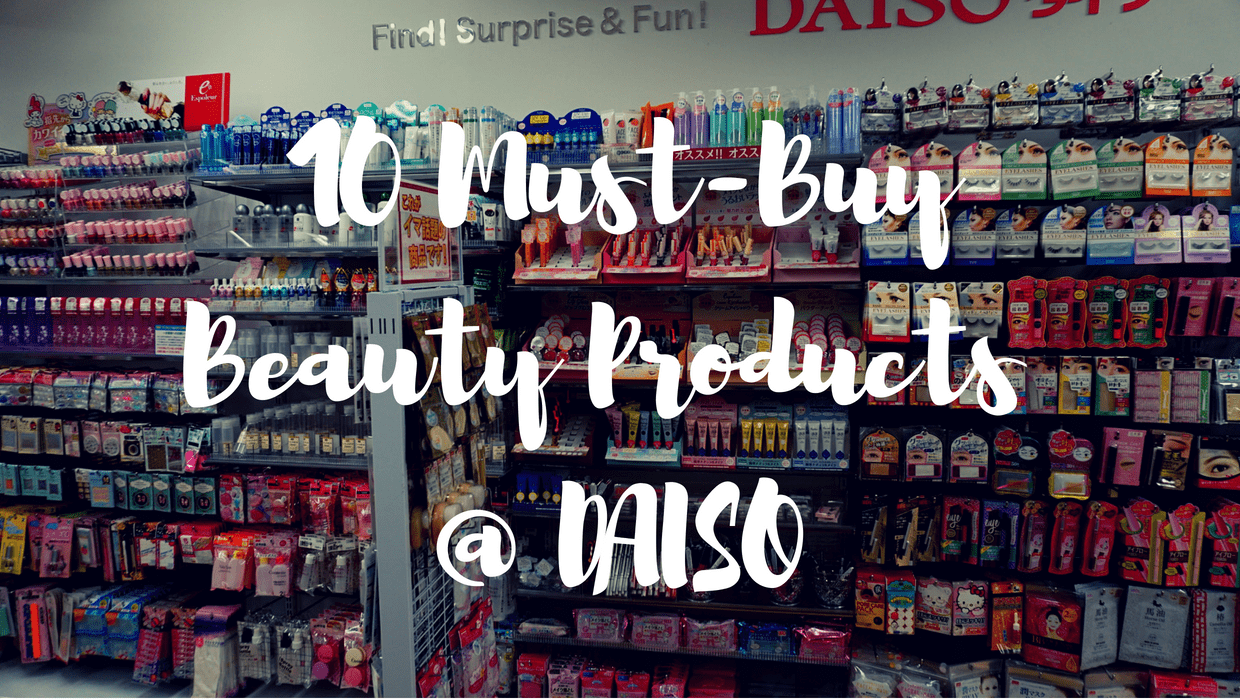 DAISO is a famous 100 yen shop in Japan and it's one of the most popular places to shop. DAISO offers a huge variety of useful and unique products such as kitchen tools, travel goods, stationary, food, snacks, and many more. Surprisingly, a lot of beauty products are also available at DAISO stores today including makeup, skincare and other useful items, and many of them are absolutely great value for money.
Today, I have picked 10 beauty products sold at DAISO stores which are highly popular and recommended to shop!
1. Cotton Pads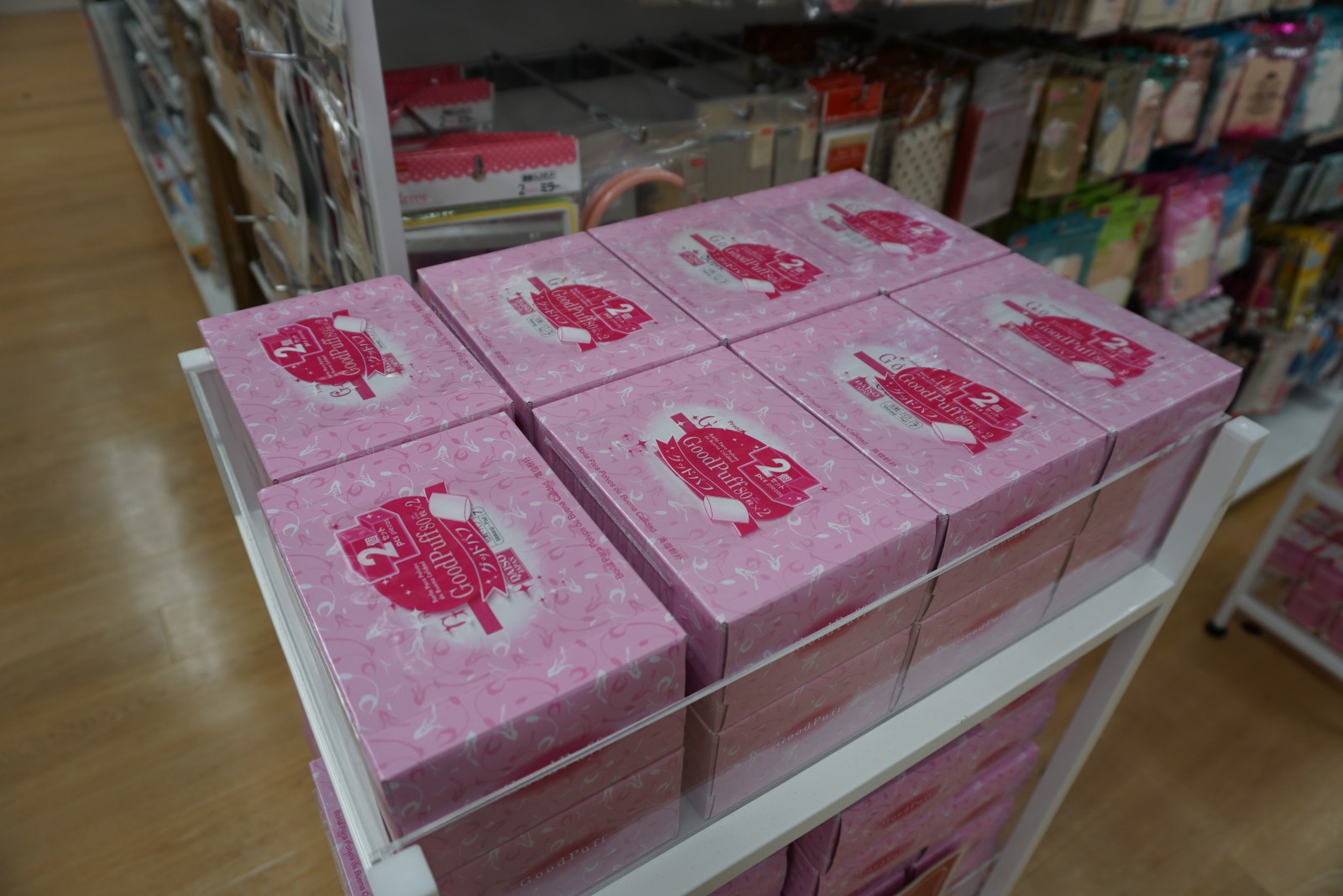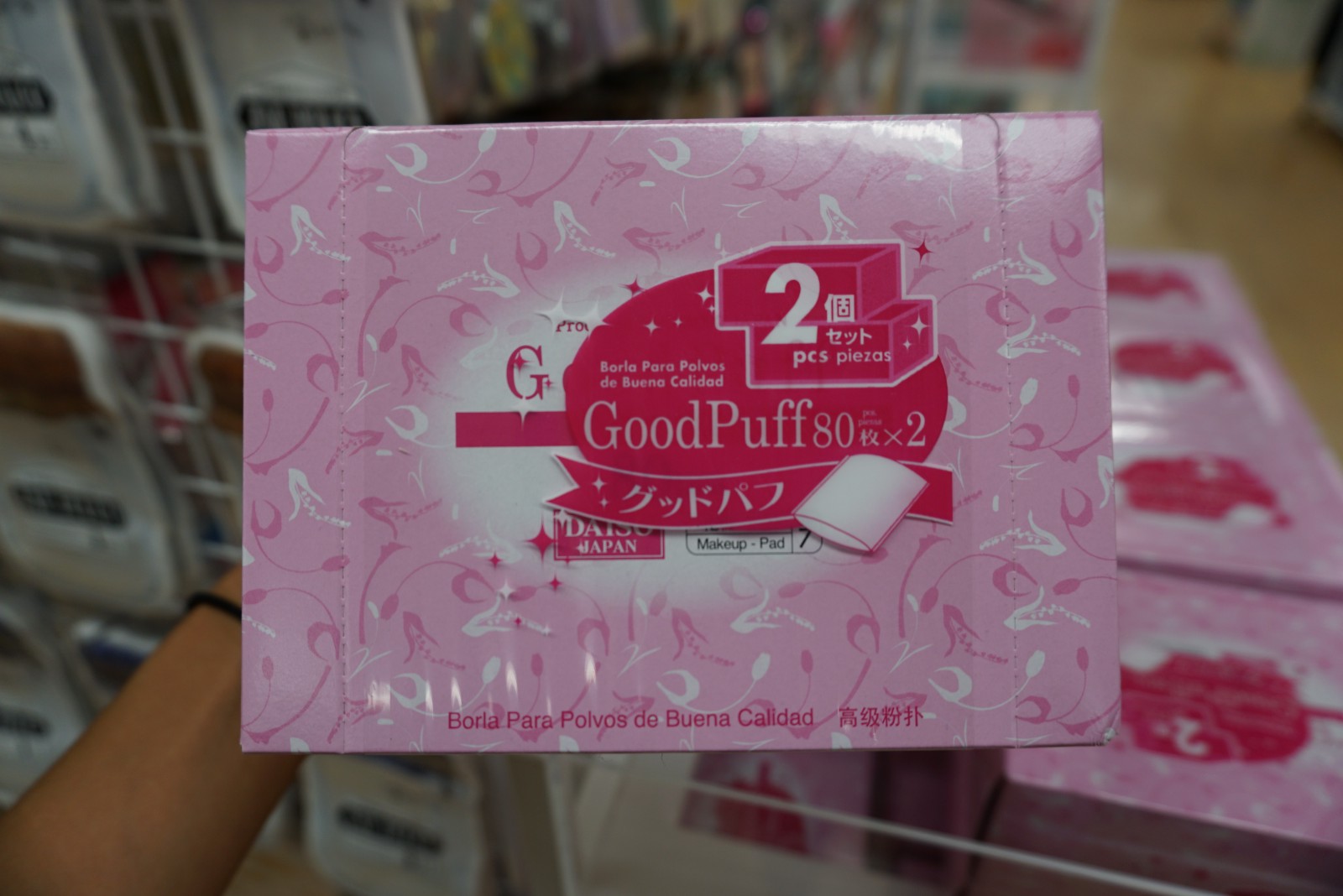 One of the top-selling products at DAISO in Japan. Two boxes of cotton pads (80 pads in each box) are sold only for 100 yen + Tax! It's not only popular because of the cheapness but the quality is also as great as the price!
2. Nail Polish: Hello Beauty Selection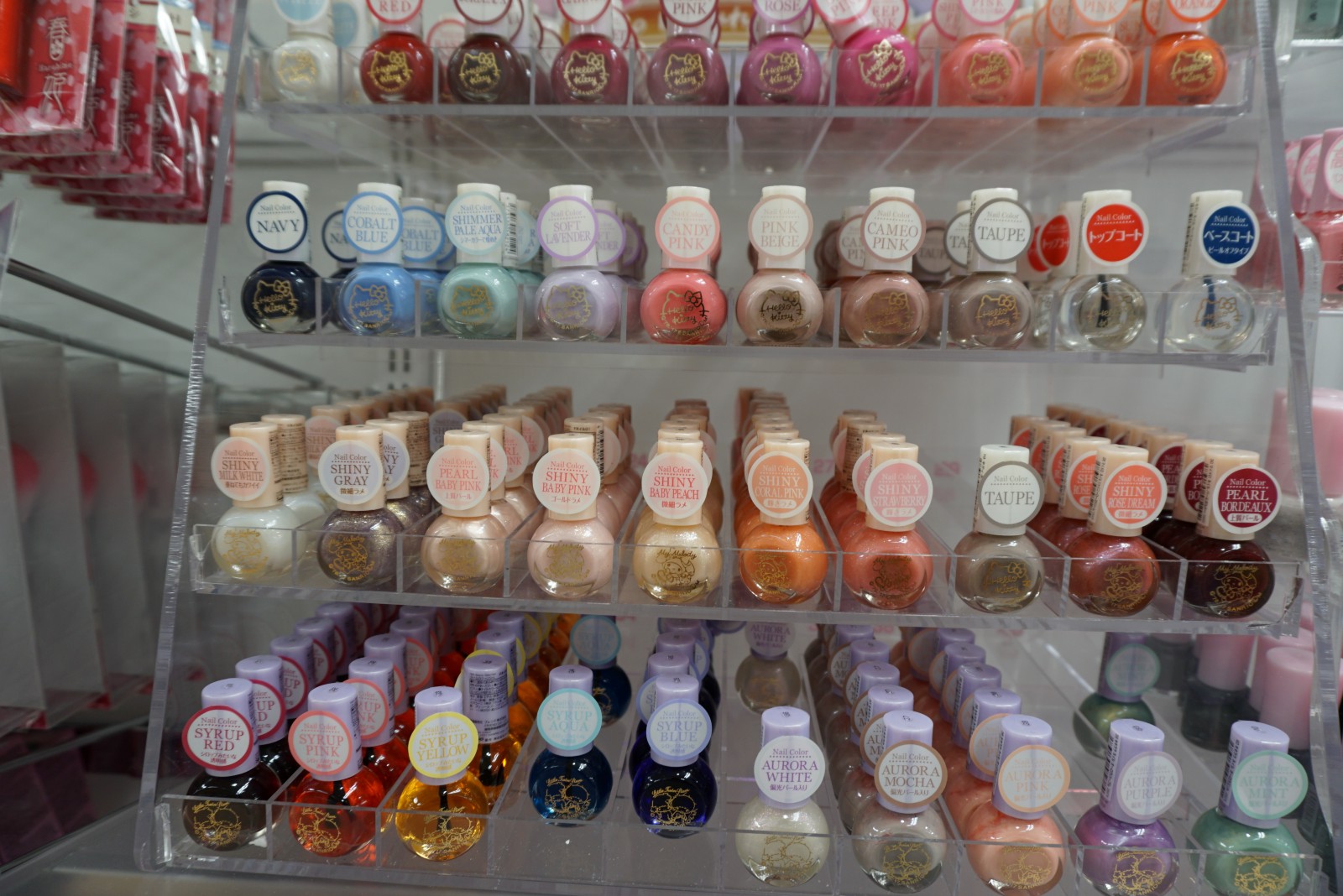 The collection of colourful nail polish that each one costs only for 100 yen is too good to be true for girls! The quality is highly guaranteed as the product won the first place for the best nail category on the Best Cosmetics Awards Mid-Year 2018 by @cosme!
3. Kancore Series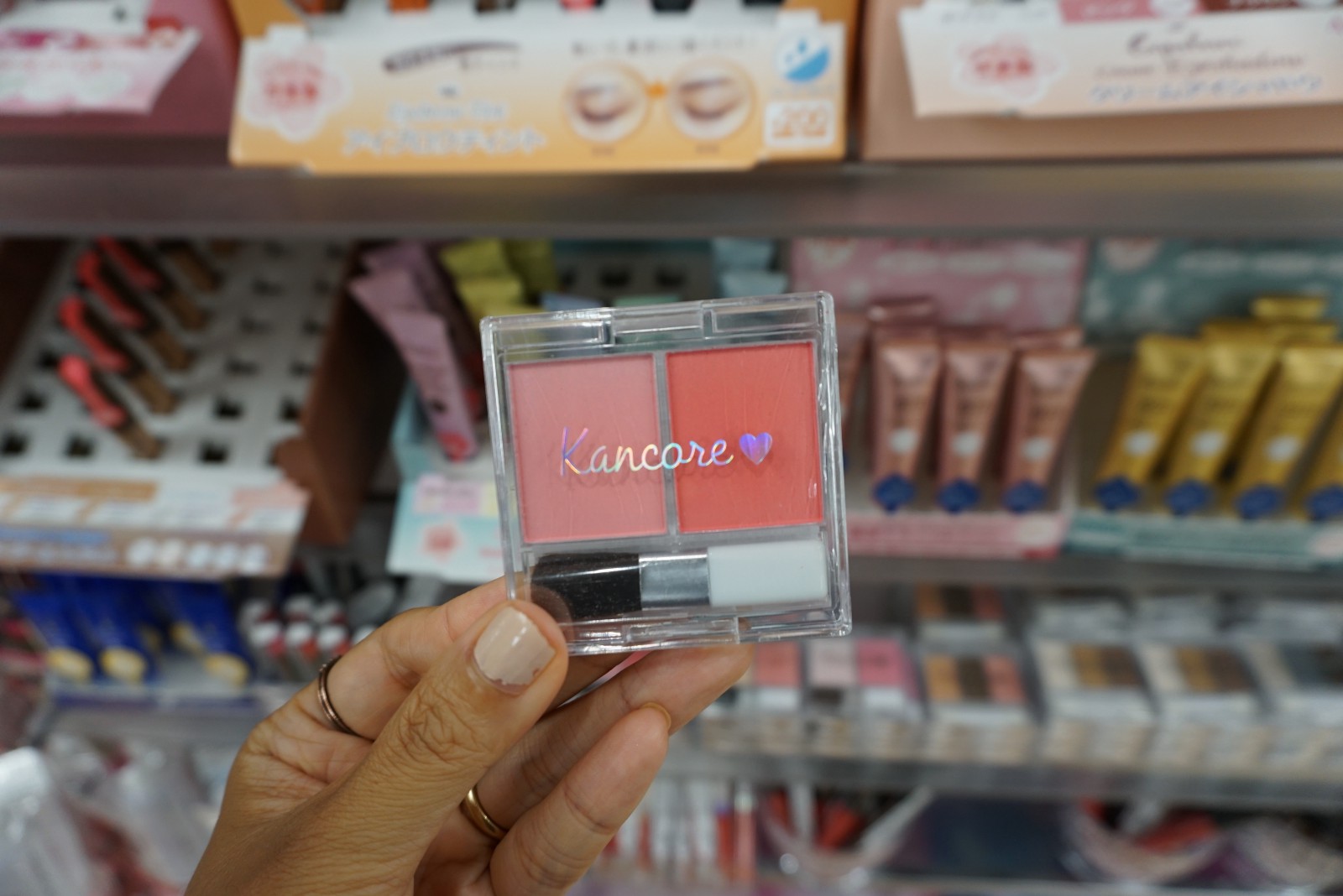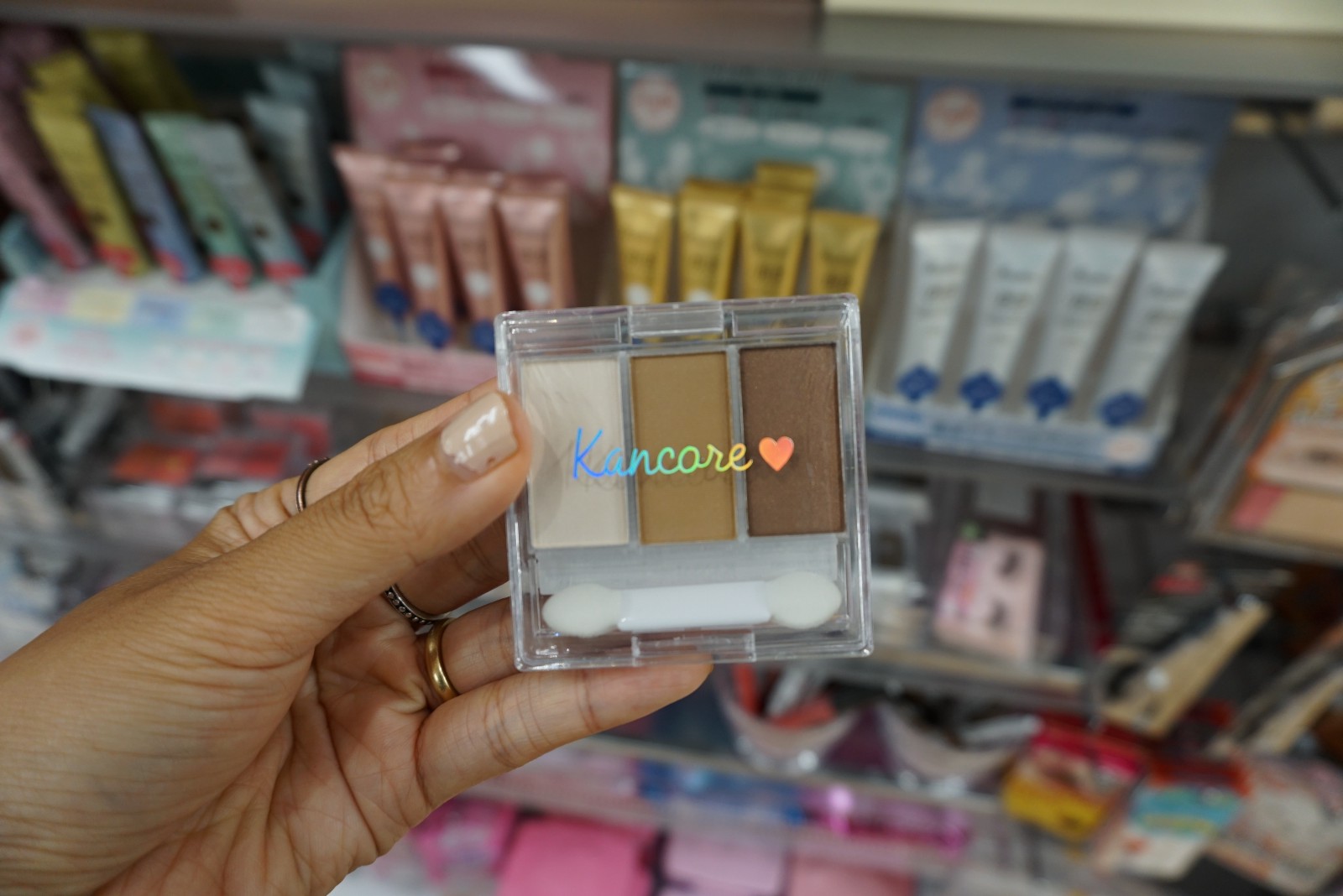 DAISO Kancore series is a new makeup range collaborated with the fashion event, Kansai Collection. The collection includes colourful and trendy makeup products such as nail polish, eyeshadow, lipsticks and blush.
4. Eyebrow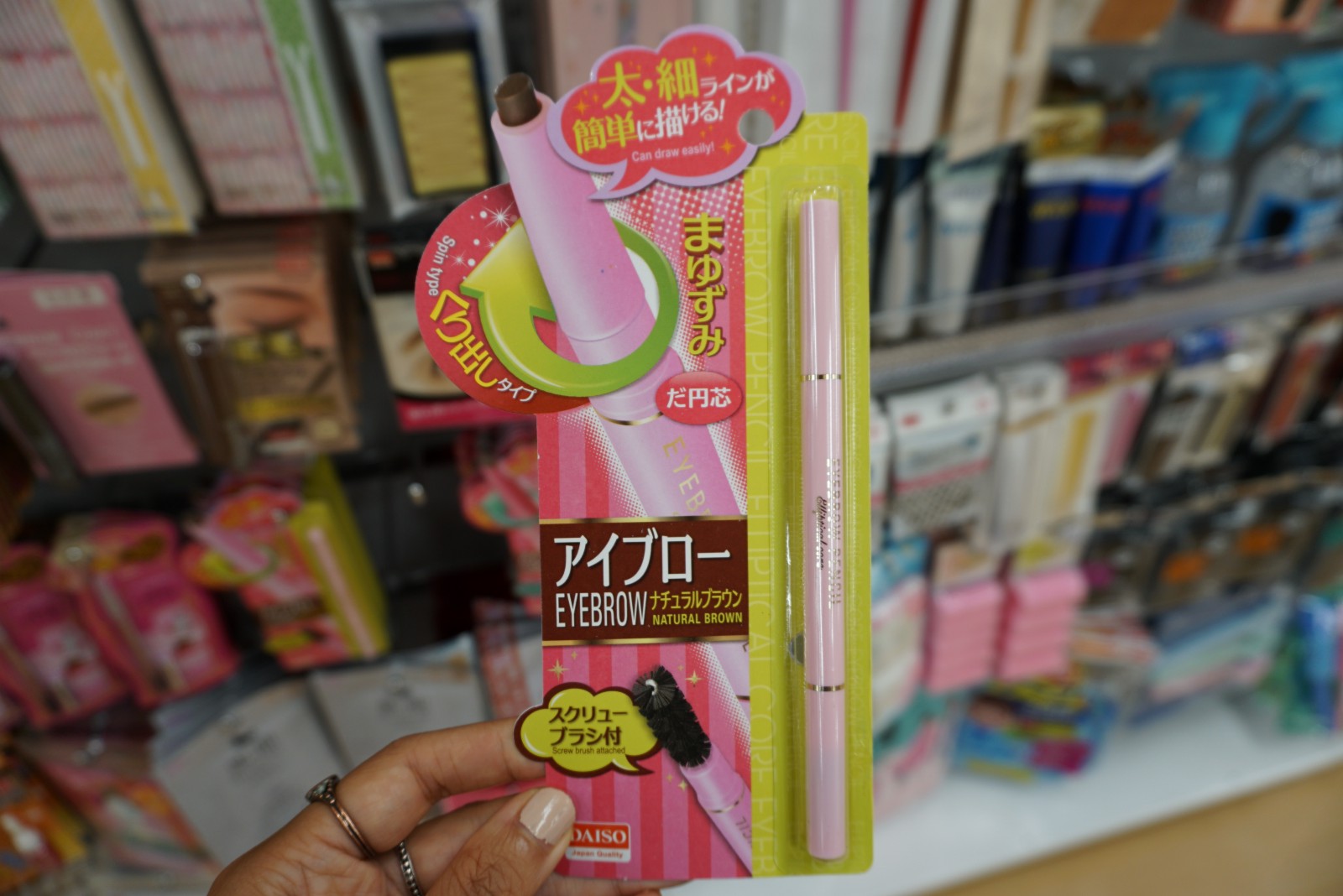 The pencil type eyebrow is one of the classic best sellers at DAISO stores for many years. It comes with a crew brush and available in 2 colours: Natural Brown and Dark Drown.
5. Eyelashes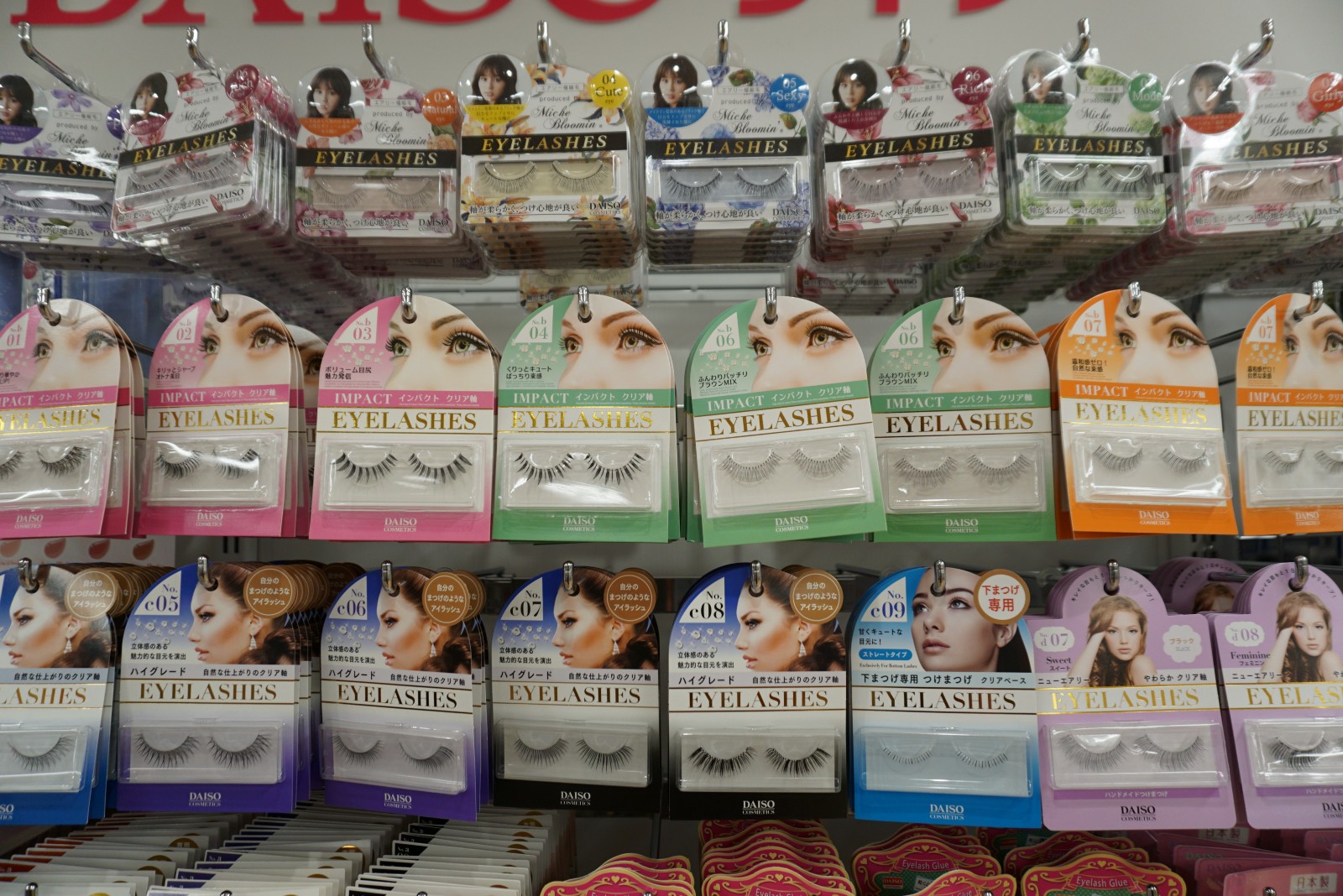 Eyelashes sold at DAISo has been improved so much in the past years. They do offer a wide range of the products from natural to gorgeous looking. It's great to have several kinds of eyelashes and use them for different occasions as it only costs 100 yen!
6. Makeup Brush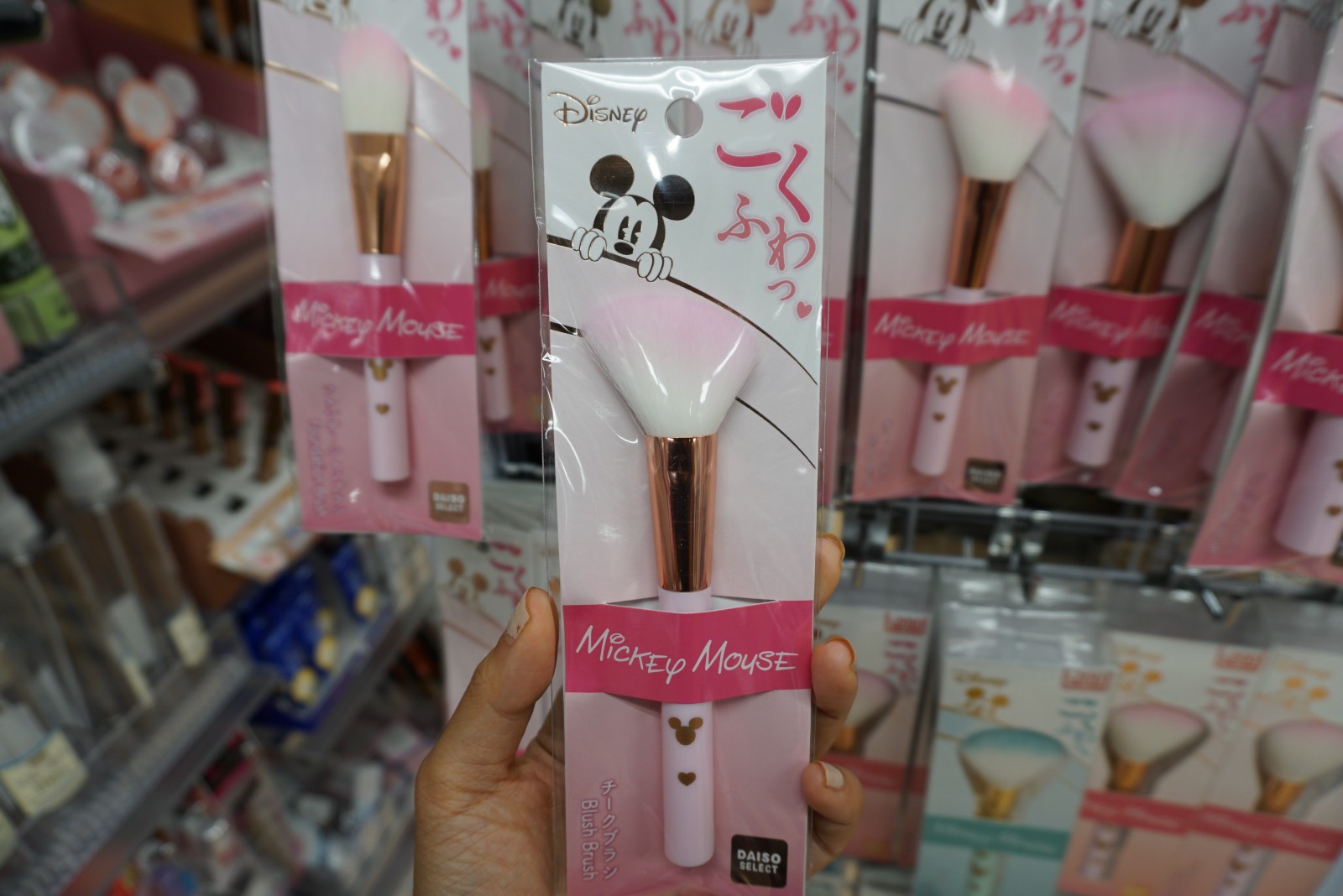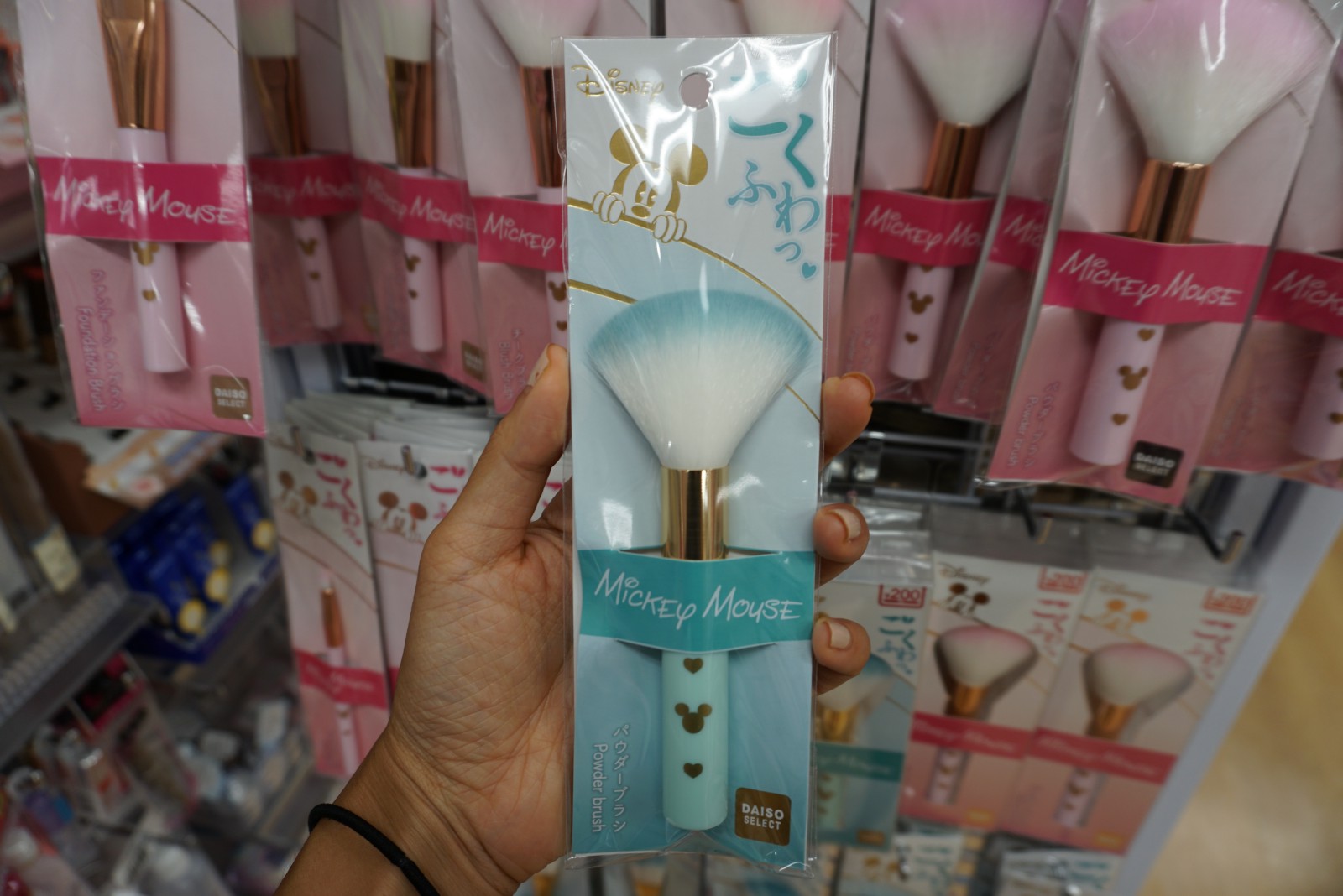 Still spending over 1,000 yen for makeup brush?? DAISO's makeup brush series has become a sensational hit on SNS lately because of its surprisingly good quality. Many users commented that the DAISO brush is as good as expensive ones.
7. Gel Puff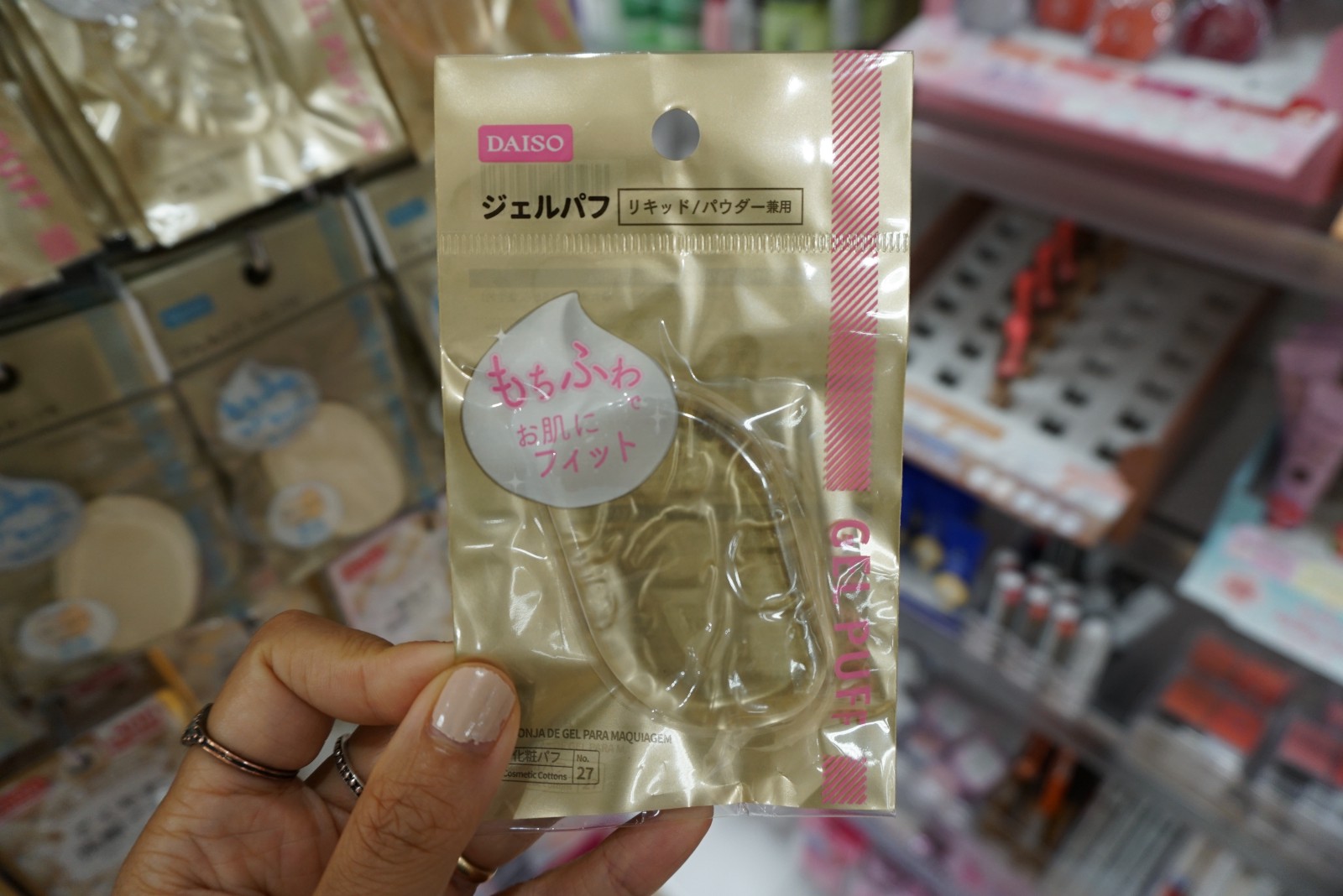 Silicon puffs are one of the most trendy new makeup products to apply liquid foundations. It's more economical, hygienic and easy to look after than sponge puff.
8. Puff and Sponge Cleaner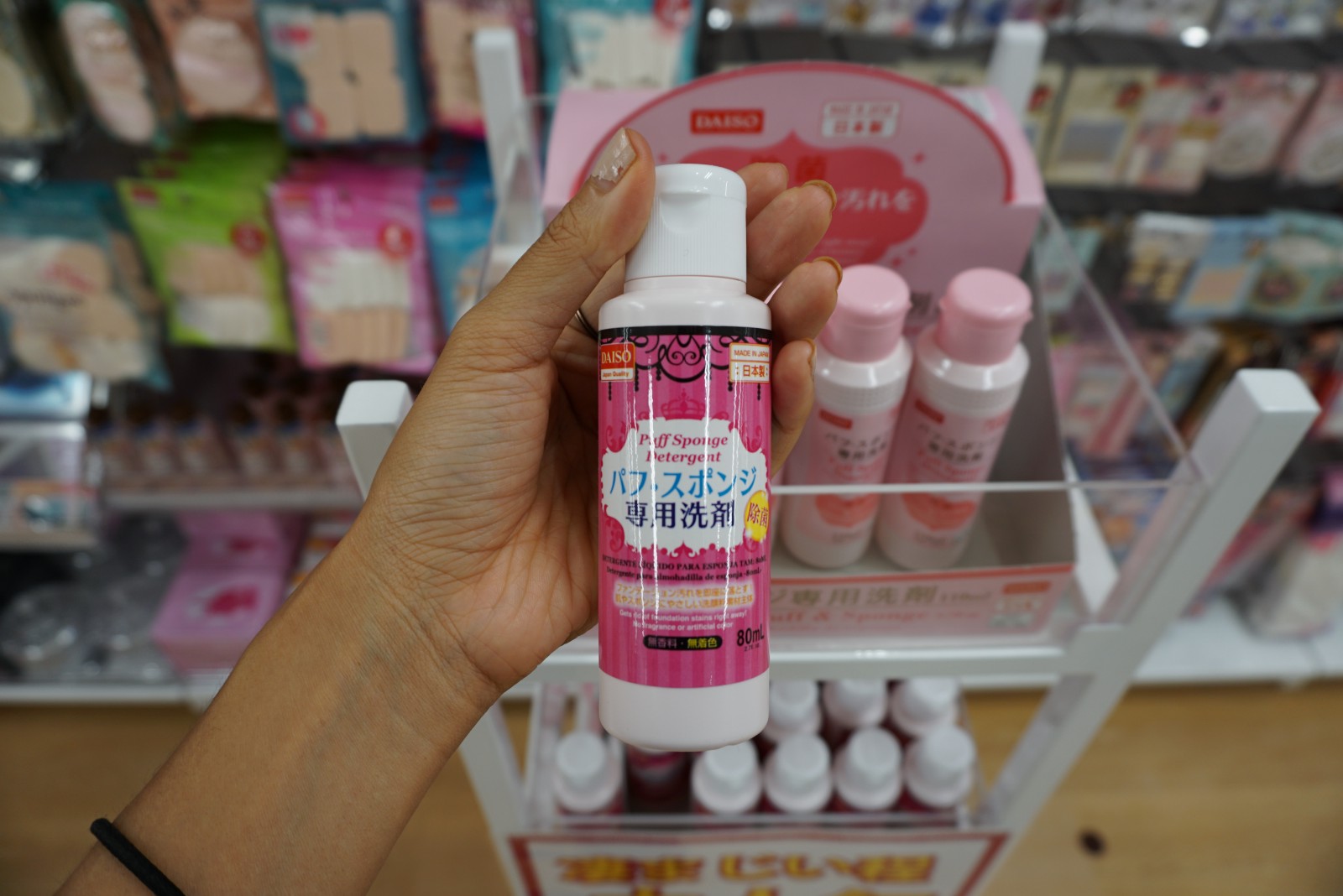 When you use sponge puffs, make sure to look after them frequently. It is actually recommended to wash your puff after every use in order to remove bacteria! This detergent cleansing removes dramatically the remain of makeup and dirt on markup puff and sponge!
9. Cleansing Foam Maker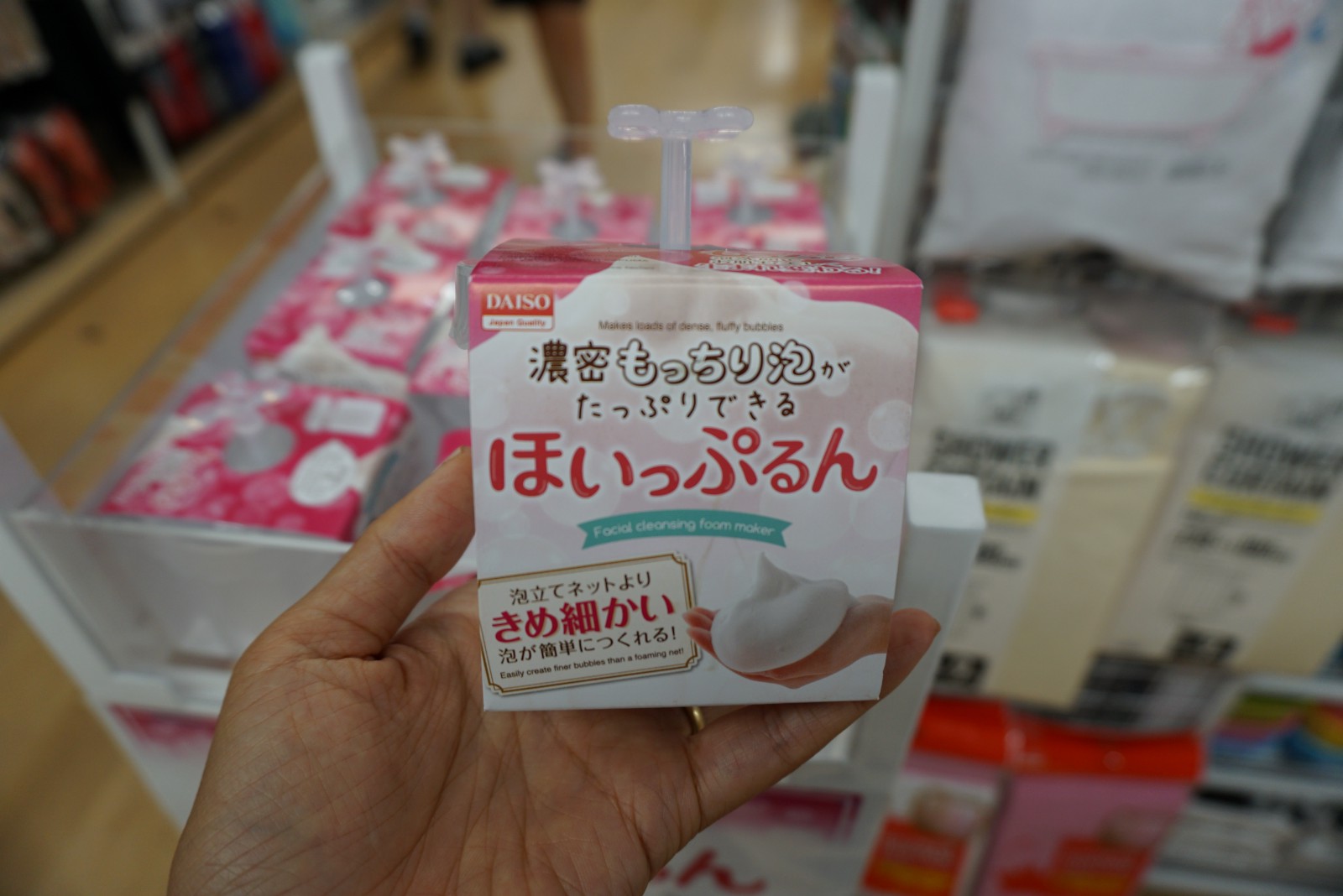 This special tool helps you to create fine, fluffy and rich foam from any face wash cleaner just like whipped cream. It's very easy to use by adding a little amount of cleaner and water!
10. Konjac Puff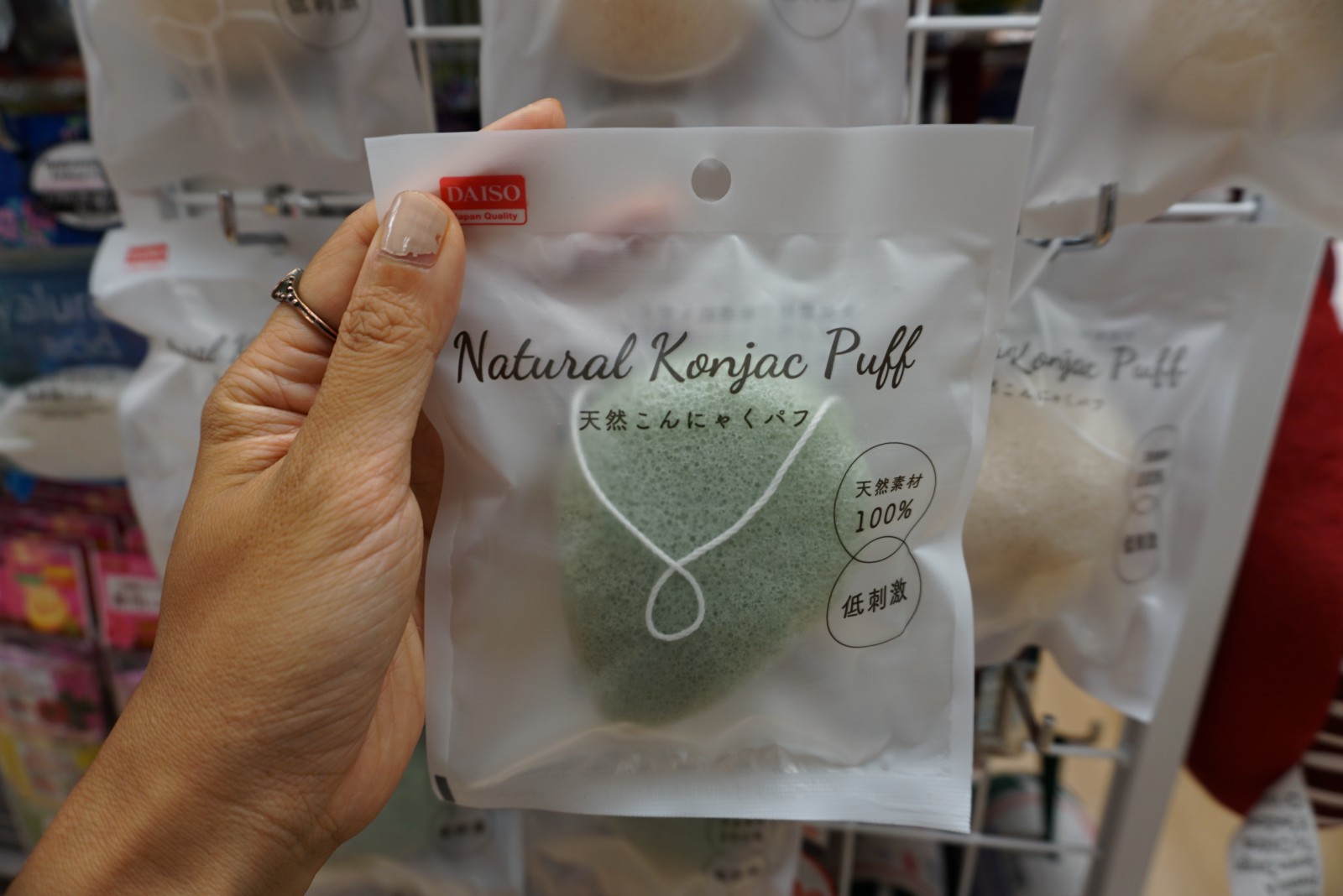 Have you heard of Konjac Puff?? It's a 100% natural material traditionally used in Japan for cleansing, and it's becoming a trendy beauty item today. It helps to remove old keratin, clean pores and smooth skin. Soak it in warm water for about 5 mins to soften, then gently massage your skin. You will see the result straight away!
How did you enjoy the list?? Can you believe all the listed products can be purchased with only 100 yen (around $1)??!! The quality of the products at 100 yen stores in Japan are getting better and better, and useful and trendy new items are being released frequently. It's definitely one of the best places to shop in Japan!
For more shopping info in Japan, please check out these articles, too!
▽Related Articles▽
▼Editor's Picks▼
---