Yayoi Kusama Exhibition: The World of Prints to be Held at Japan 2022
Yayoi Kusama's special exhibition at her hometown, Matsumoto City, in 2022 summer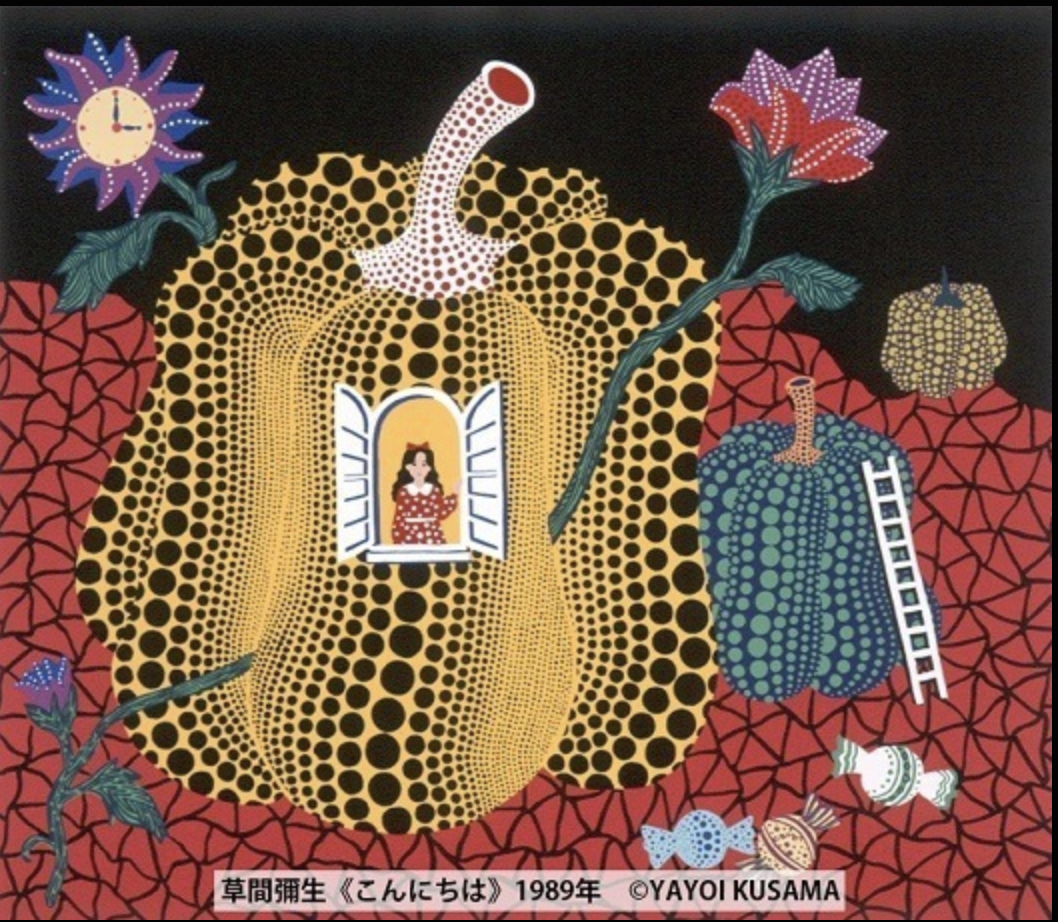 Yayoi Kusama is the Queen of Pop Art in Japan and one of the most famous Japanese artist all over the world. Some of her most famous works are in various locations around Japan attracting hundreds of national and international tourists every year and inspiring numbers of artists worldwide.
In Summer 2022 a special exhibition is being held in Yayoi Kusama hometown, Matsumoto City in Nagano Prefecture from July 23 (Saturday) to September 25 (Sunday)!
Located in central Japan in a mountain area, Matsumoto City is the city where Yayoi Kusama was born and raised. The artist continues to have a link with the city, and several exhibitions have been held in the past. The city is also proud of one of its most famous citizens and the exhibitions help to promote Matsumoto City.
This time special exhibition: Yayoi Kusama: The World of Prints will introduce the world of prints by the avant-garde artist Yayoi Kusama, bringing together her early works and the "Love is Forever" series, one of her representative works and her recent Ukiyoe prints of Mount Fuji. This will be the world's first exhibition of Yayoi Kusama's prints. Yayoi Kusama released her first two prints, "Shoes in the Field" and "Standing in a Field of Illusion," in 1979. Around the same time that these prints appeared, Kusama's method of expression also began to change, marking a turning point in her career.
The exhibition is on display at the Matsumoto City Museum of Art (松本市美術館). Besides the new time limited exhibition, if you are a fan of Yayoi Kusama's art works you can also enjoy the beautiful sculpture "Flowers that Bloom at Midnight" in the entrance of the museum
And if it's your first time in Matsumoto City, you can explore the area! Matsumoto City is a great city well know in Japan for the Matsumoto Castle, one of the best conserved castle in Japan. This summer escape the heat in Tokyo and enjoy the old town of Matsumoto while discovering more about Yayoi's roots and origins by visiting her birthplace!
<YAYOI KUSAMA: PRINT WORKS>
Venue: Matsumoto City Museum of Art
Date: 23 July to 25 September 2022/Closed: Mondays (or the following weekday if Monday is a national holiday) *Open all August
Hours: 9:00〜17:00 (admission by 16:30)
Tickets: 1,200 yen (1,000 yen for advance purchase)/ University and high school students and Matsumoto citizens over 70 years old 800 yen (600 yen for advance purchase)
Access: 12 mins walk from Matsumoto Station
Address: 4-2-22 Chuo, Matsumoto City, Nagano Prefecture
Matsumoto Museum of Art Special Exhibition: https://matsumoto-artmuse.jp/exhibition/special/24594/
Looking for more info related Yayoi Kusama or things to do in Matsumoto area?? Then check out these articles, below!
▽ Related Articles ▽
▼ Editor's Picks ▼
---