What to Buy in Haneda Airport
Haneda Airport Shopping Guide: Must-Buy Souvenirs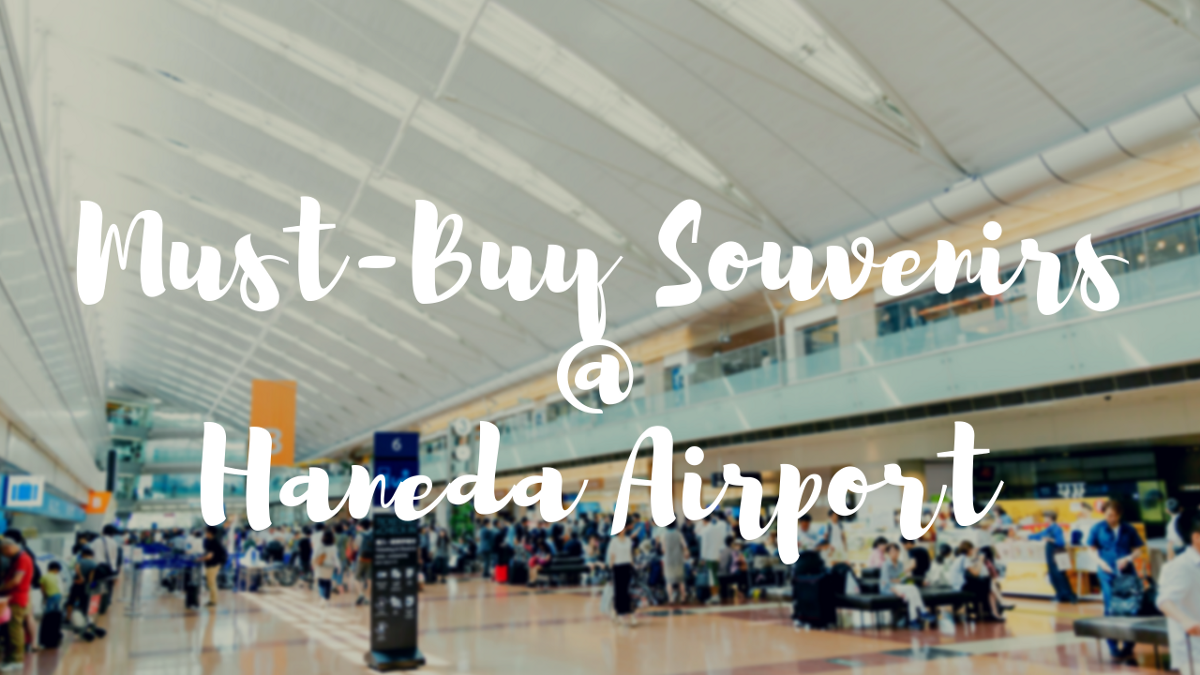 Haneda Airport is an international airport in Tokyo. Along with Narita Airport, Haneda Airport is one of the busiest airport in Japan that connects numbers of domestic and international flights daily. Now that many visitors to Japan fly in and out at Haneda Airport, there are many souvenir shops where you can do last minute shopping before leaving Japan.
Not only the classic Japanese souvenirs, but there are also numbers of limited items that you can only find at Haneda Airport and some of them are extremely popular. In case you are wondering what to buy at Haneda Airport, today, I have picked 10 best souvenirs to buy at Haneda Airport!
Are you flying out from Narita Airport?? Then you may wanna check out this article!
1. N.Y.C. Sand
N.Y.C. Sand (N.Y.キャラメルサンド) is one of the top selling souvenir sweets in Japan, which is sold at Daimaru stores (Tokyo, Osaka, Kyoto and Fukuoka) and Haneda Airport, and the shops always have long waiting lines. The New York style caramel sandwich cookie is made with rich buttered cookie filled with rich caramel sauce and chocolate that melt in your month. Haneda limited package is available at the airport.
Price: 540 yen (4 pc)
2. Tokyo Banana Honey Banana Flavour
Tokyo Banana is a popular souvenir sweets from Tokyo, the cute banana shaped cake filled with banana flavour cream. Tokyo Banana now has a variety of flavours in addition to the regular banana flavour. Tokyo Banana Honey Flavour (空とぶ東京ばな奈くまッス。はちみつバナナ味、「見ぃつけたっ」) is the fluffy cake is filled with honey banana custard cream with a cute print of a bear.
Price: 560 yen (4 pc), 1,080 yen (8 pc), 1,595 yen (12 pc)
3. Tokyo Banana Castella Maple Flavour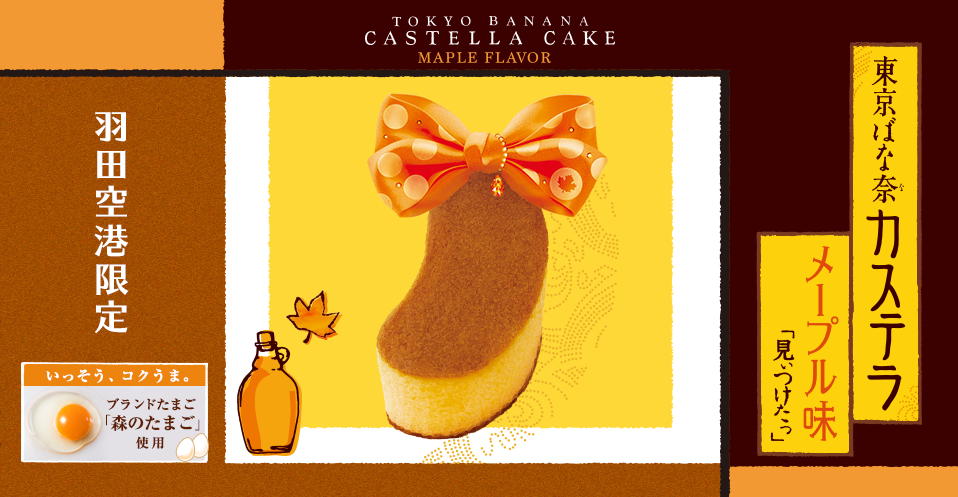 Tokyo Banana Castella Maple Flavour (東京ばな奈カステラ メープル味「見ぃつけたっ」) is another Haneda Airport limited flavour by Tokyo Banana. The banana shaped castella cake has rich maple syrup taste and a hint of banana flavour.
Price: 702 yen (4 pc), 1,188 yen (8 pc), 1,782 yen (12 pc)
4. ARINCO Haneda Roll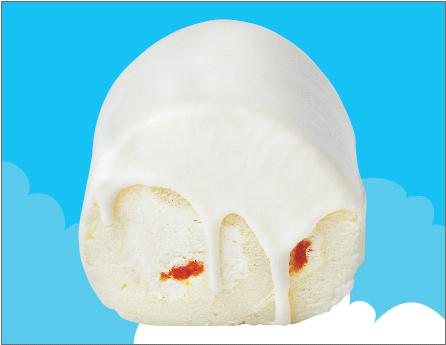 ARINCO is a Tokyo-based roll cake (Swiss roll) company, offering over 20 kinds of roll cakes at several store in Tokyo, Kyoto, and more. ARINCO's roll cakes are made with seasonal ingredients and regional specialties, and some of cakes are only available at limited store. ARINCO Haneda Roll (ARINCO 羽田ロール) is a "Haneda Airport only" roll cake. The fluffy white cake filled with rich cream with a hint of refreshing orange peel.
Price: 1,650 yen
5. Starbucks Japan Haneda Airport Tumbler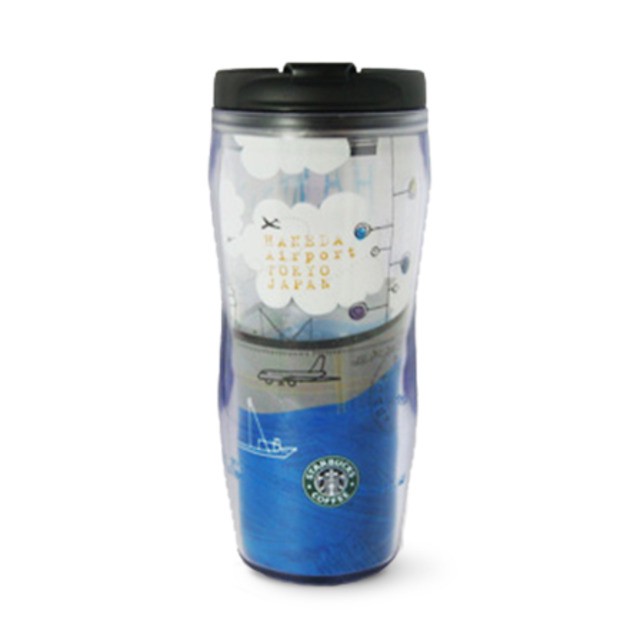 Starbucks Japan merchandise collections are one of the most popular souvenirs to buy in Japan among foreign visitors, and numbers of cities have their "regional limited" Starbucks merchandise including tumblers, mugs, etc. At Haneda Airport, you can find the limited designed tumbler which is only sold at Starbucks stores at the airport. Currently, there are 3 Starbucks stores at Haneda Airport (Terminal 1&2).
Price: 1,330 yen (350ml)
6. Kamakura Caramel Hangetsu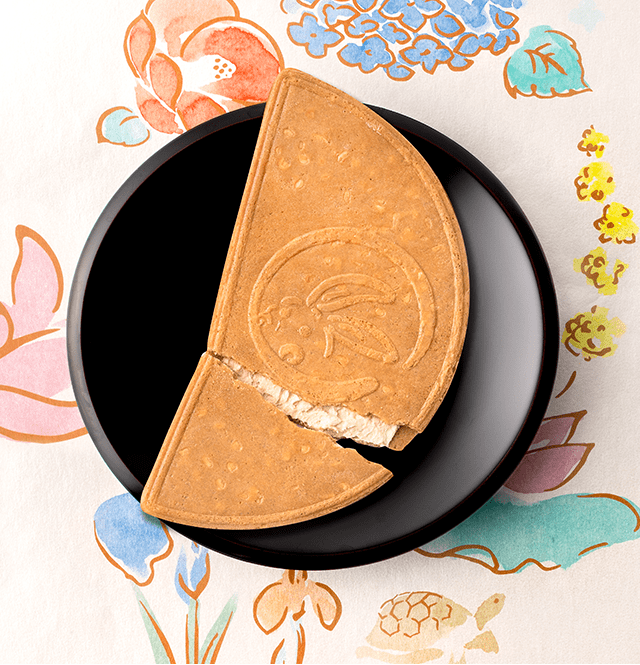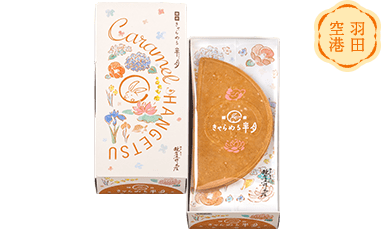 Kamakura Goro (鎌倉五郎) is a long-established Japanese confectionery based in Kamakura City. Kamakura Hangetsu (Kamakura Half Moon) is their best-selling products, the half moon shaped crackers with a rabbit print filled with sweet cream inside. Kamakura Caramel Hangetsu (鎌倉きゃらめる半月) is a Haneda Airport limited flavour comes with roasted almond flavour crackers filled with sweet caramel cream, and the limited designed package.
Price: 648 yen (6 pc), 1,080 yen (10 pc)
7. Hanegumo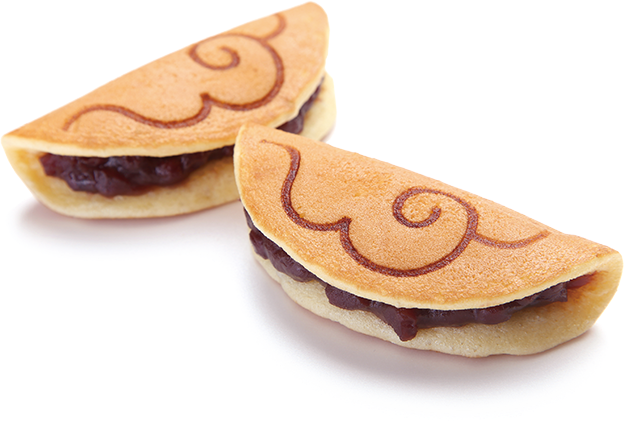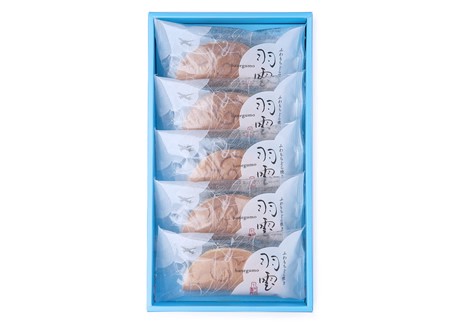 Hanegumo (羽雲(はねぐも)) is a Haneda Airport limited dessert sold by a long-established Japanese confectionery, Kanou Shoujian (叶 匠壽庵). It's one of the most popular traditional Japanese dessert, Dorayaki, which comes with fluffy pancakes filled with rich and sweet red bean paste.
Price: 1,080 yen (5 pc), 2,160 yen (10 pc)
8. Roasted Marshmallow S'MORE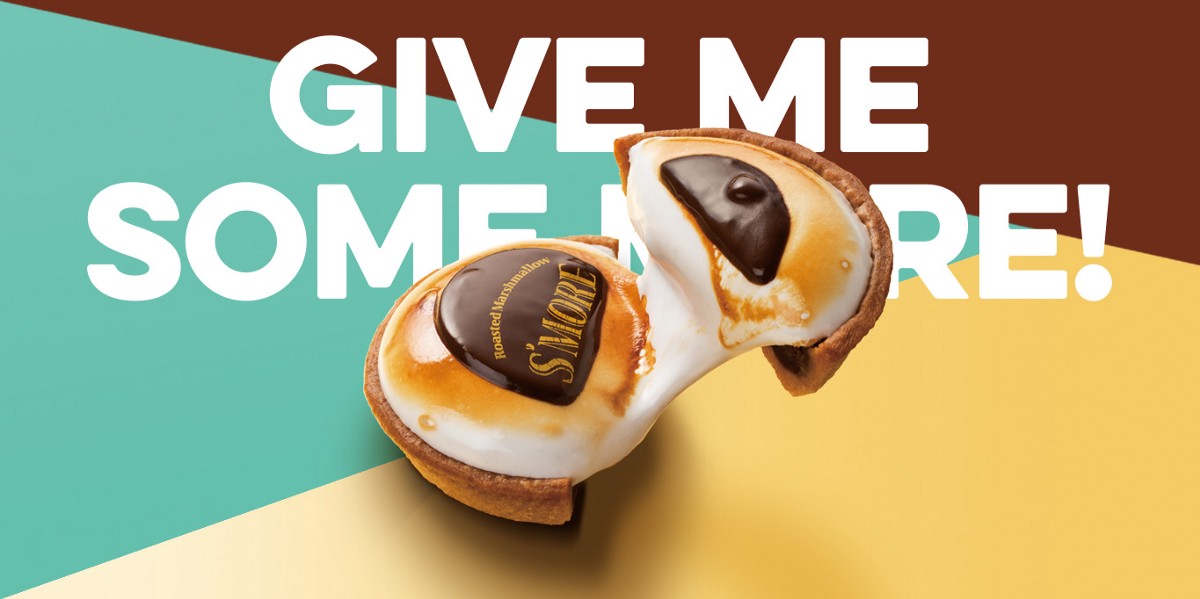 Roasted Marshmallow S'MORE (焼マシュマロ・タルト スモア) is only sold at 3 locations in Tokyo: Ginza store, Haneda Airport, Narita Airport. It's the best-selling dessert at Haneda Airport since it's been released in 2017. The rich chocolate tart is baked with fluffy and creamy marshmallow that simply melts in month. S'MORE can be enjoyed cold or hot.
price: 650 yen (4 pc), 1,200 yen (8 pc)
9. Juchheim Honihhi Apfelbaum (Honey Apple Baumkuchen)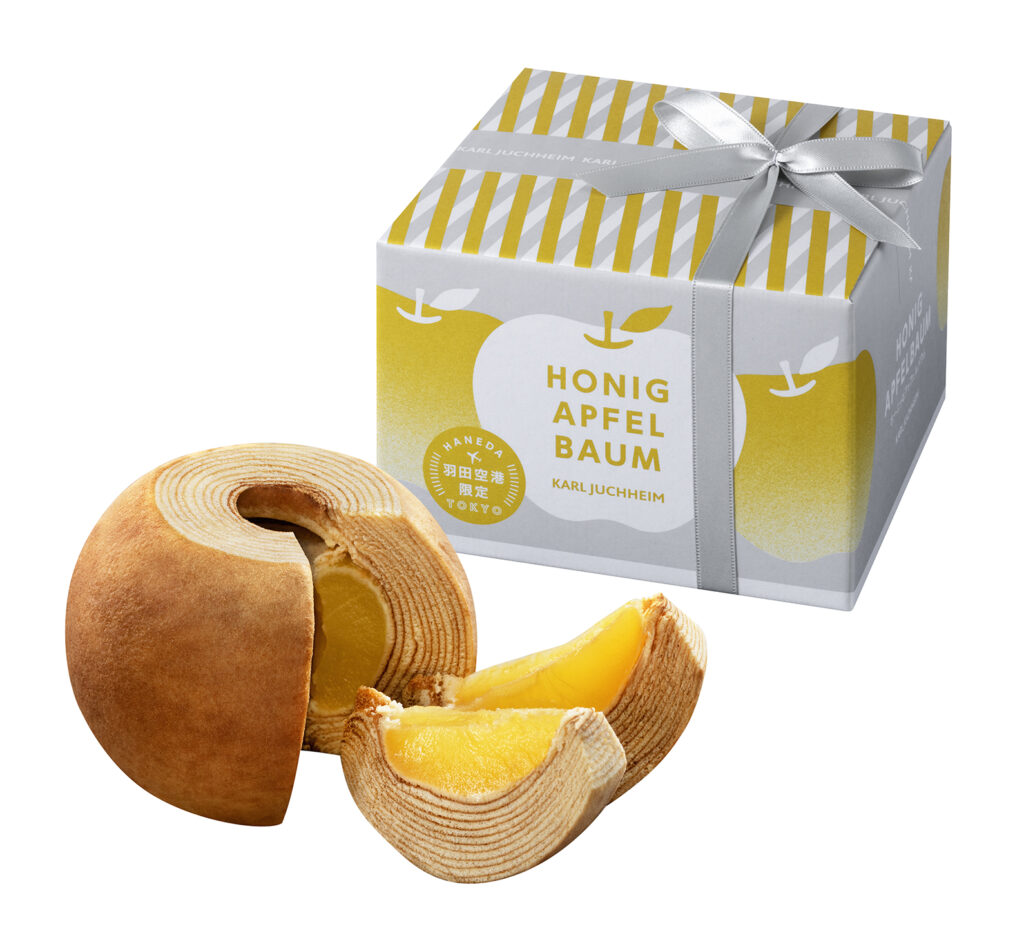 Juchheim is a long-established cake /pastry store originally founded by Karl Juchheim in Germany in 1921, who then opened the very first Baumkuchen (traditional German layered cake) store in Japan. Honihhi Apfelbaum / Honey Appple Baumkuchen (ホーニッヒアッフェルバウム) is a Haneda Airport limited premium baumkuchen cake, which is filled with a whole apple compote.
Price: 1,728 yen
10. Kitkat Waichigo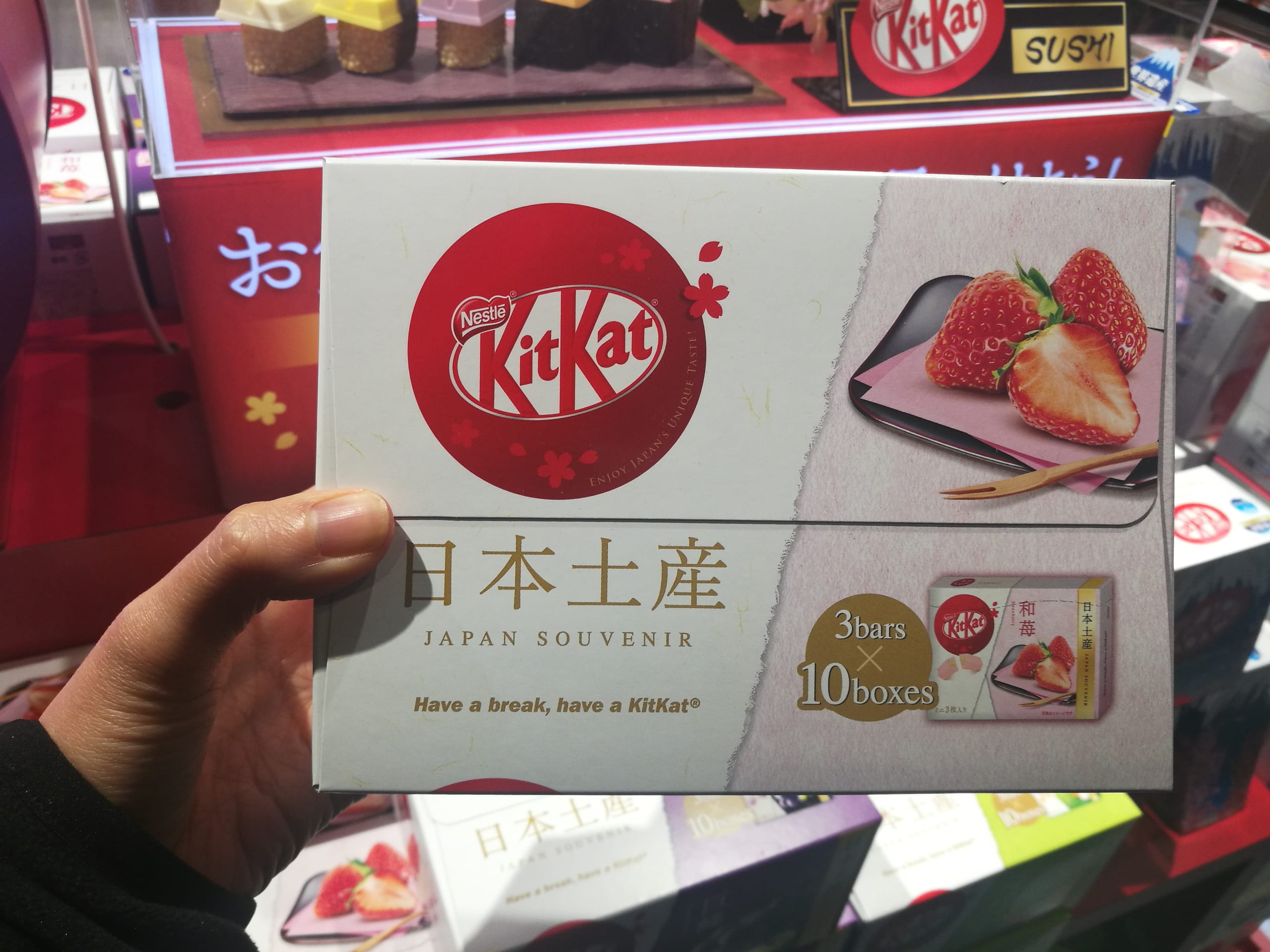 KitKat is arguably the most popular sweets to buy in Japan, and numbers of limited flavours are available in many cities and regions in Japan including Hokkaido, Tokyo, Kyoto, etc. KitKat Waichigo (Japanese Strawberry) flavour is the limited-edition that is only sold at international airports in Japan.
Price: 162 yen (3 pc), 1,620 yen (3 pc x 10 box)
For more info about shopping souvenirs in Japan, Check these articles!
▽Related Articles ▽
▼Editor's Picks▼
---