What to Buy at Don Quijote in Japan in Summer
10 Best Things to Buy at DONKI in Summer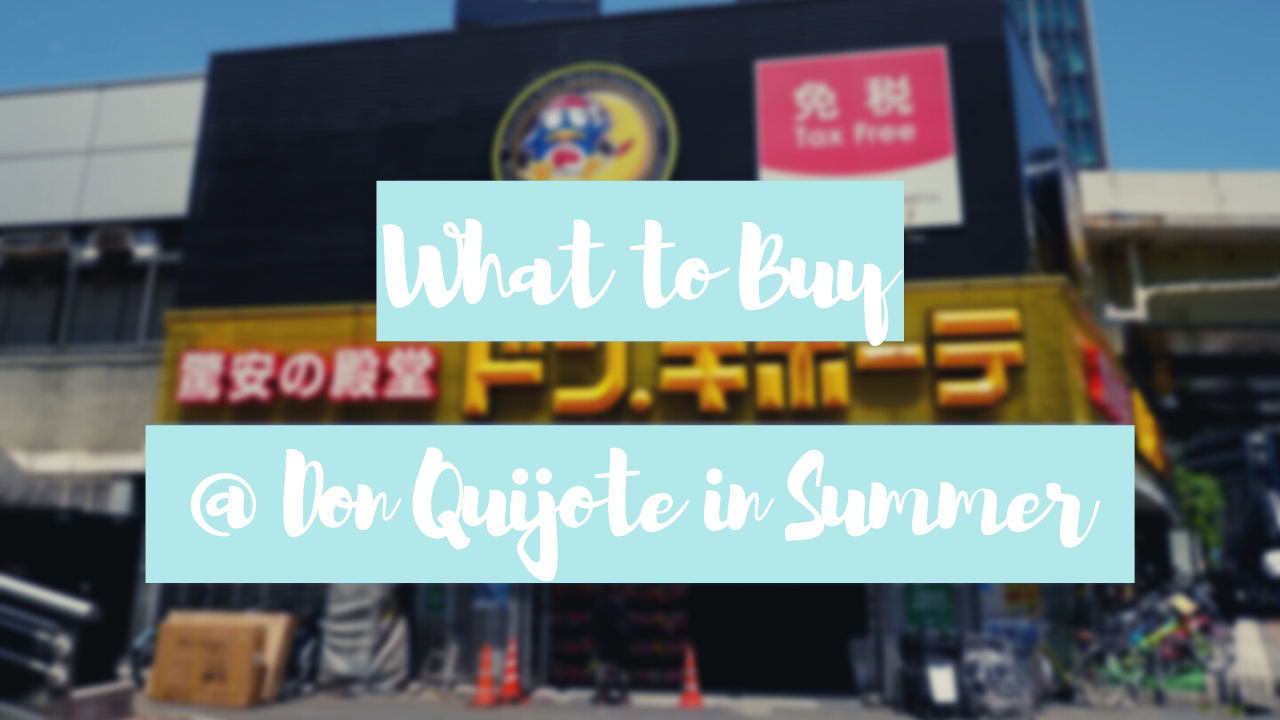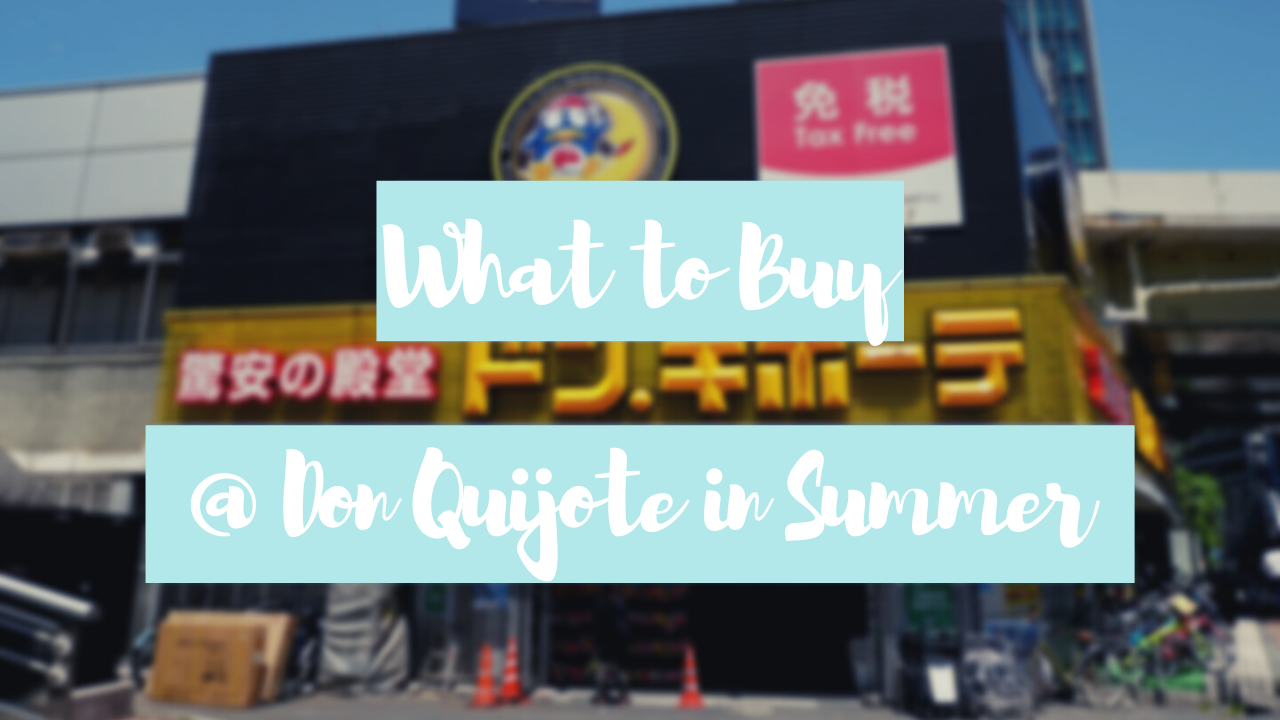 Don Quijote a.k.a. DONKI is one of the most popular stores in Japan among foreign tourists. The shop offers thousand of variety products including food, souvenirs, cosmetics, households, medicine, electric products and trendy items. I have previously introduce best products to buy items at Don Quijote in Japan as below:
Today, I'd like to share 10 items which are highly recommended to buy in summer. These items are extremely useful to survive hot summer in Japan or sold with limited term only this summer. Let's check out what to buy at Don Quijote in Japan in summer!!
1. Shiseido SEA BREEZE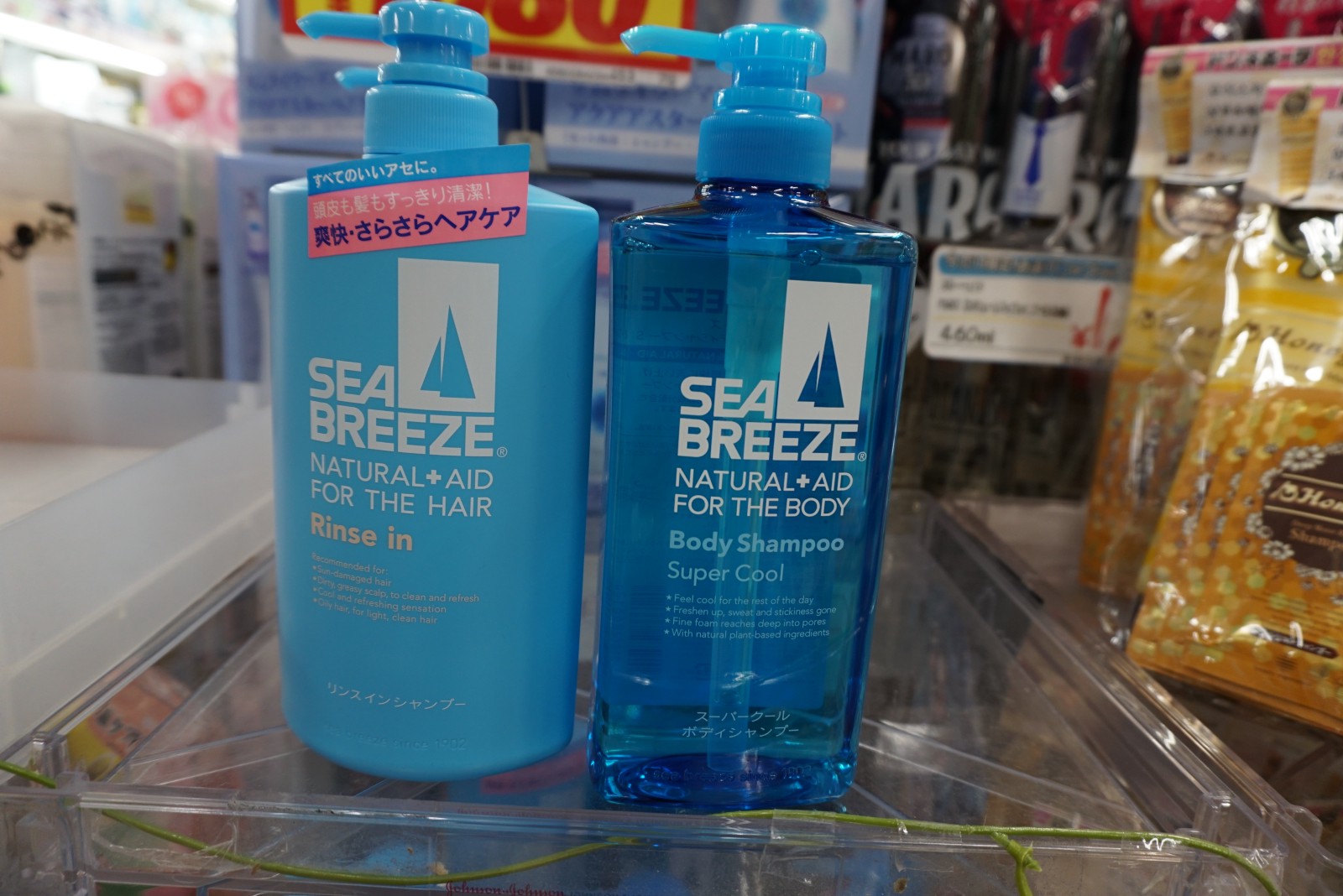 SEA BREEZE is a hair and skin care brand by Shiseido Company. The product range includes shampoo, body wash, body lotion, deodorant and more. SEA BREEZE products are especially popular during summer since the most of products contains menthol and gives refreshing and cool effects on body after shower.
Price: Shampoo/Body Shampoo (600ml) 900 yen~
2. SHISEIDO BABY POWDER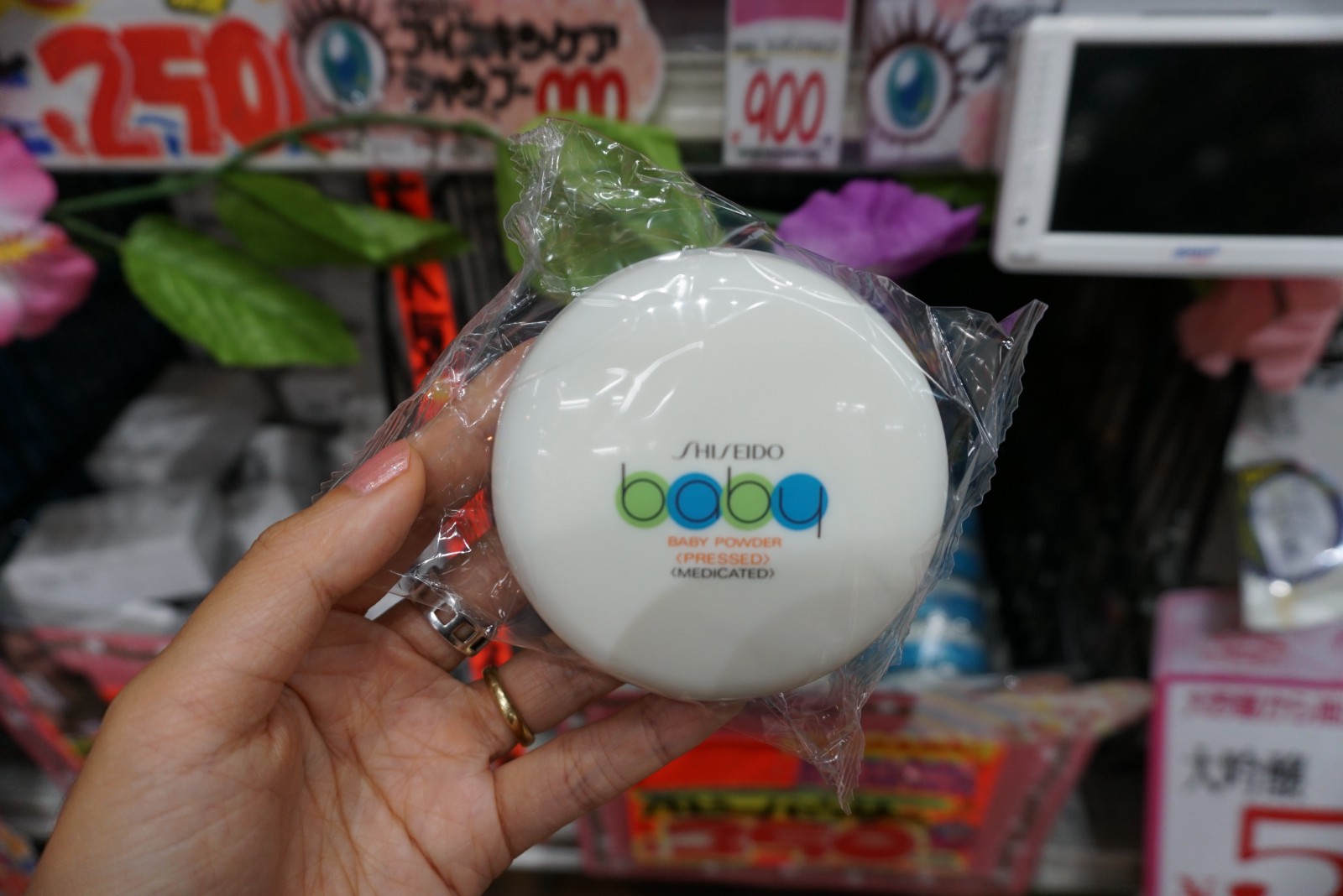 Shiseido baby powder was originally product for baby, but now it's one of every girl's must-have cosmetics for summer. It's surprisingly cheap, but unbelievably useful for helping to keep skin dry and matte preventing from grease and sweat.
Price: 378 yen
3. MAJOLICA MAJORCA Wonder Fixer & Pore Buster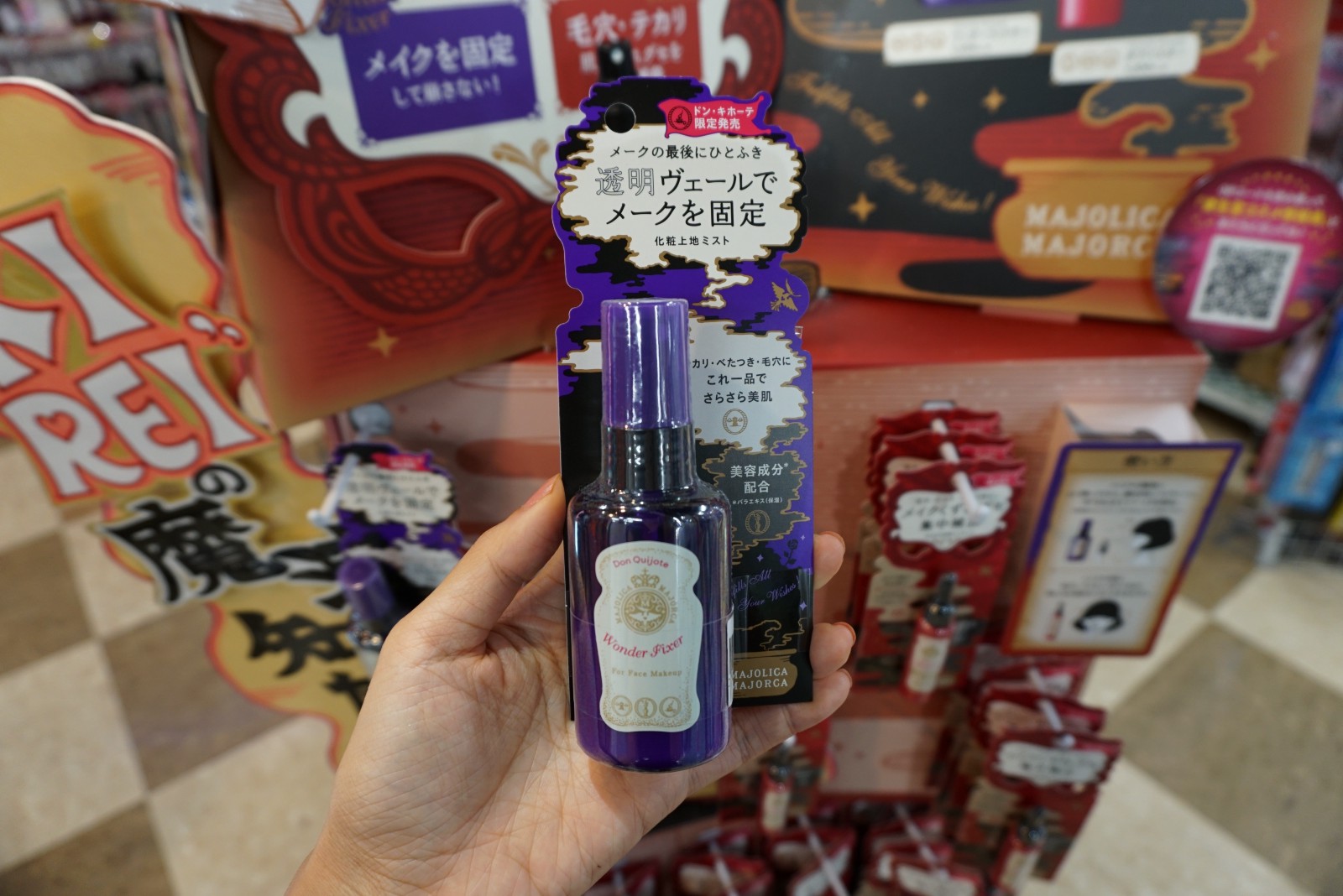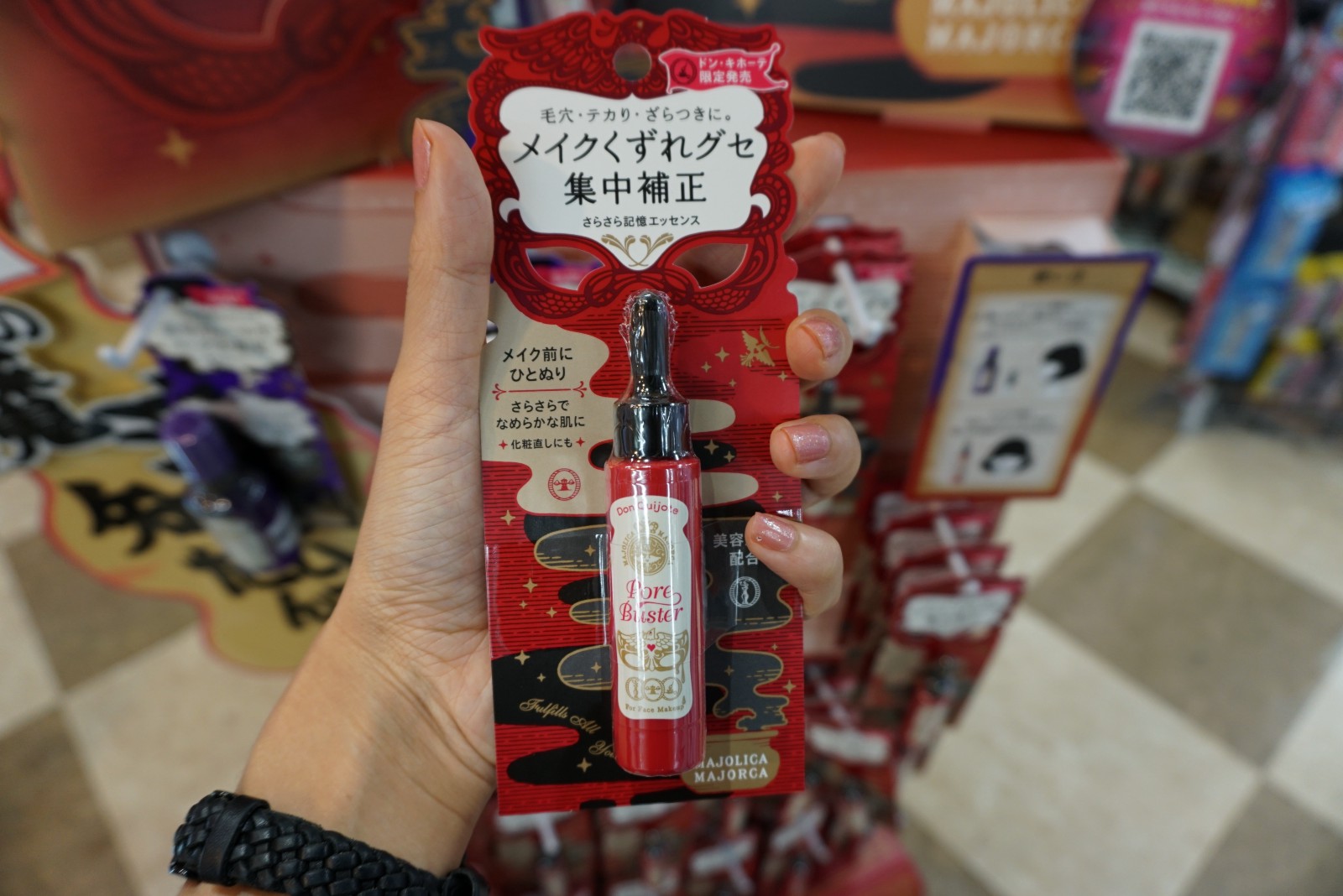 Two amazing beauty products for summer by the popular cosmetic brand Majolica Majorca by Shiseido. Wonder Fixer (left) helps to keep your makeup stay longer applying after complete your makeup in the morning. Prevent from oiliness and sweat on face all day. Pore Buster (right) is a make-up primer which helps skin looks flawless and smooth all day by applying before makeup. Both products are only available at Don Quijote in Japan!!
Price: Wonder Fixer 1,200 yen /Pore Buster: 1,200 yen
4. Ag DEO 24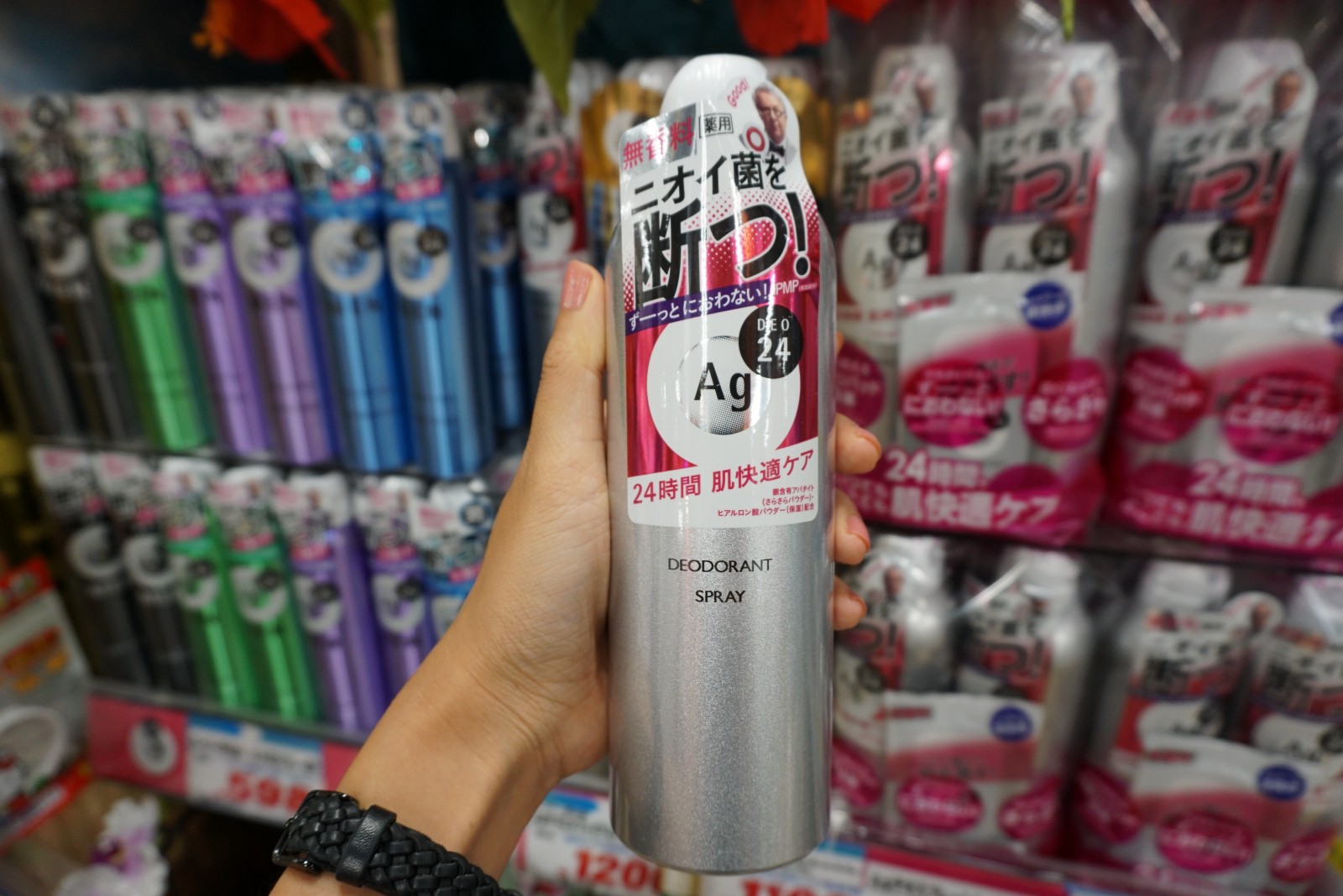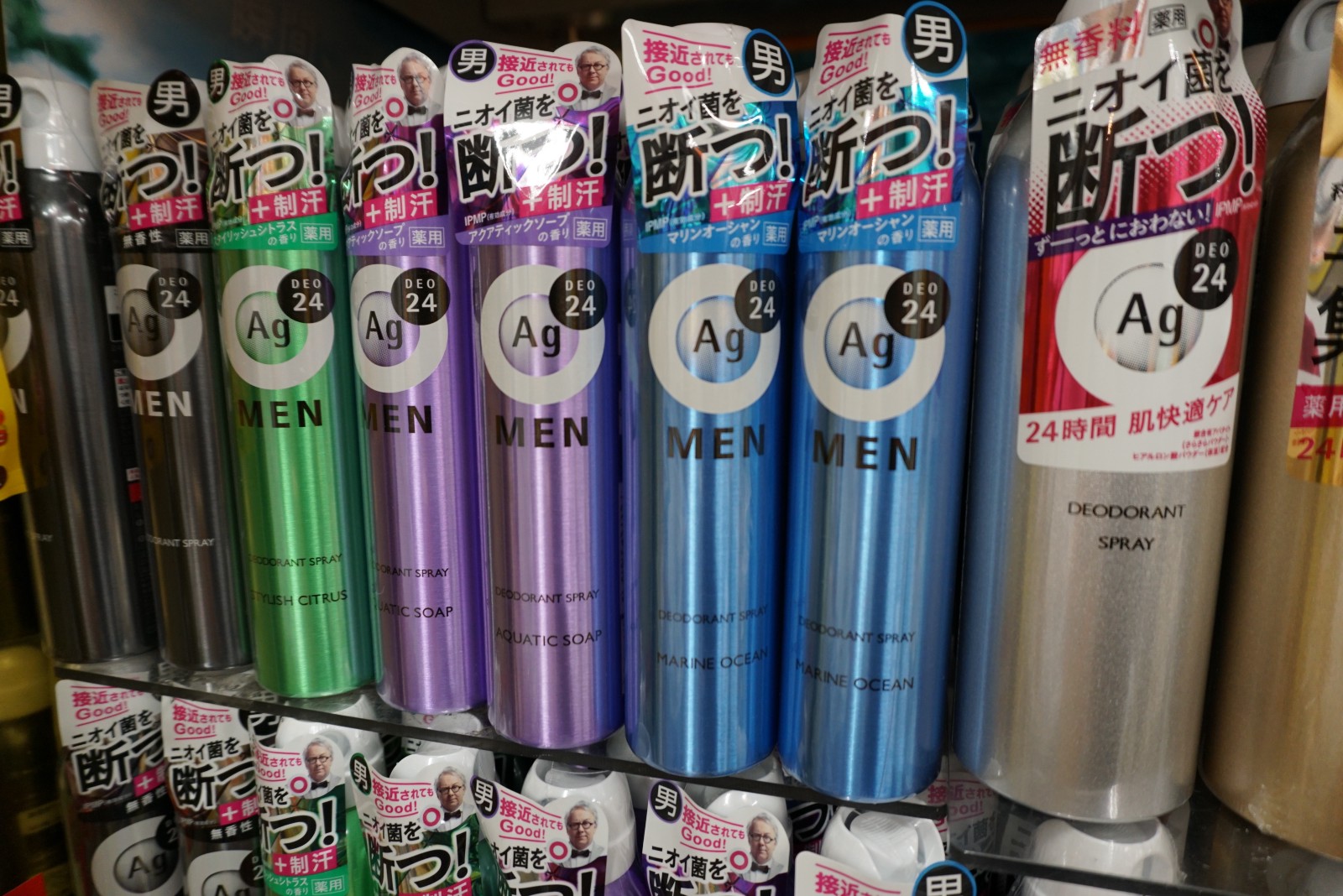 Ag DEO 24 is one of the most popular deodorant products by Shiseido, helping to keep skin dry and comfortable and preventing from odor and sweat for up to 24 hours. There are also a Men's range that has stronger effects and contains menthol.
Check more Japanese deodorants ! ▶5 Must Buy Japanese Deodorants
Price: 600 yen~
5. BIORE UV AQUA RICH BOTANICAL PEONY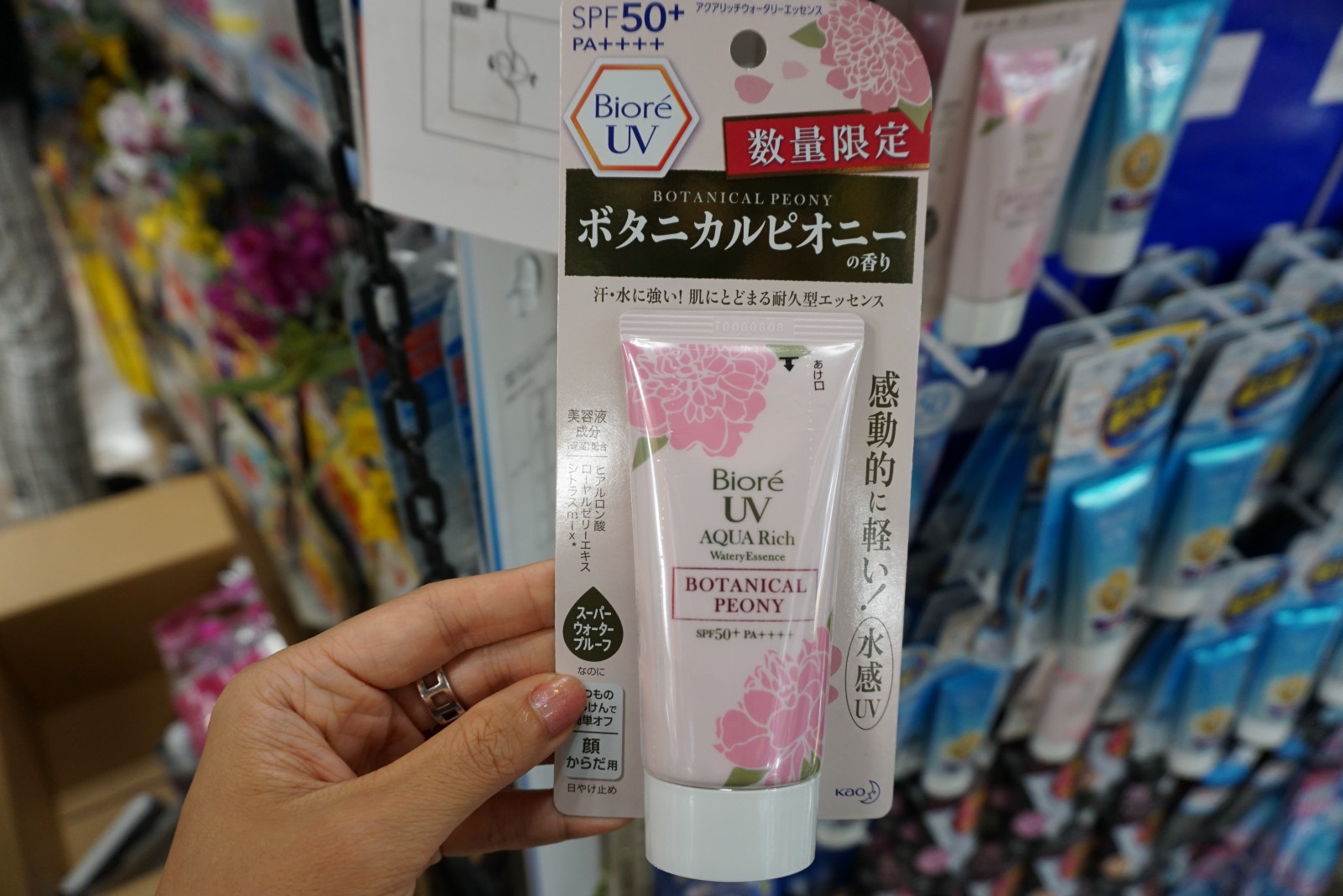 The limited edition of the popular sunscreen brand, BIORE UV AQUA RICH. BOTANICAL PEONY comes in a cute pink package and with limited fragrance, yet has got the same effectiveness as regular model: light and smooth texture, waterproof and contains beauty ingredients.
More Japanese sunscreens ▶ Best Japanese Sunscreens
Price: 1,000 yen~
6. GATSBY DEODORANT BODY PAPER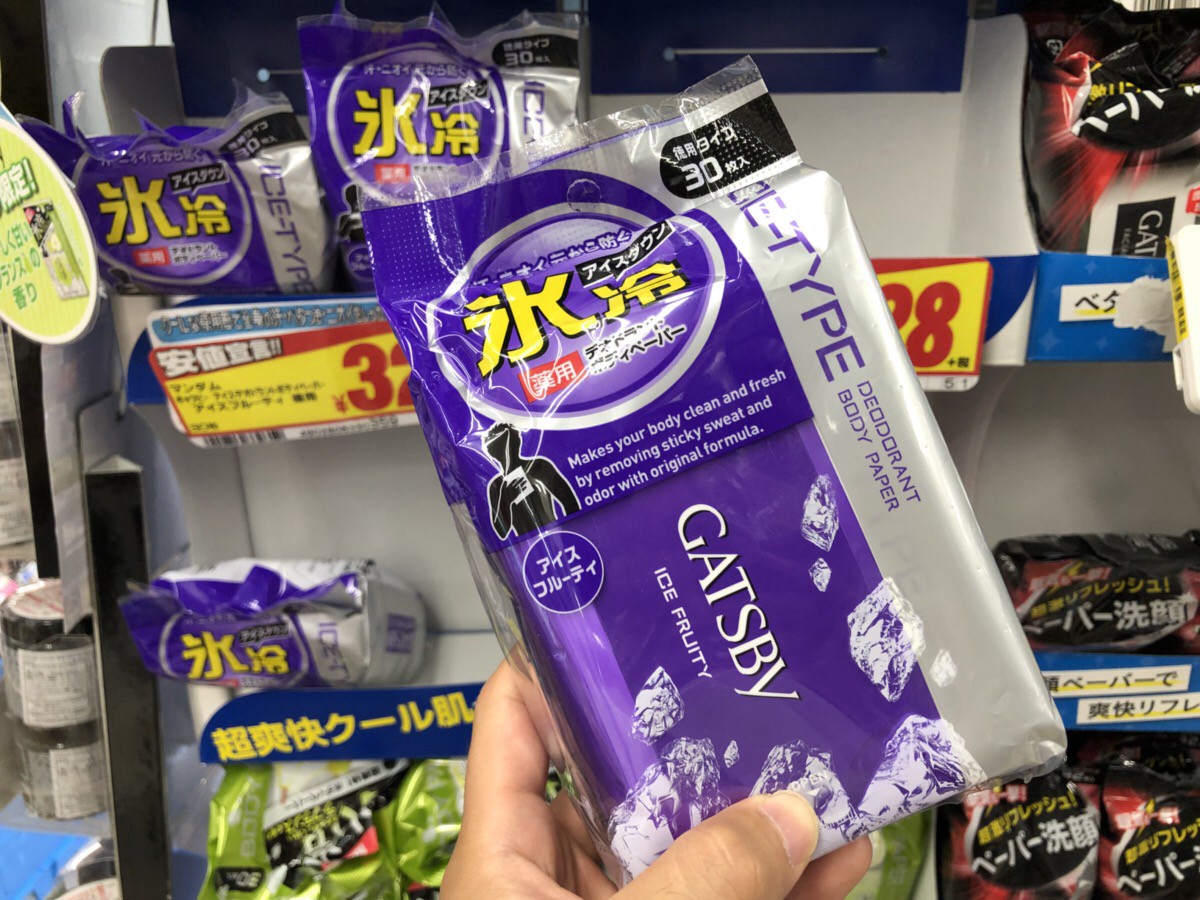 The summer must-have for boys. GATSBY deodorant body paper gives you icy and refreshing feeling instantly when you apply on your skin as if you take a shower.
Price: 350 yen~
7. Liquid MUHI S2a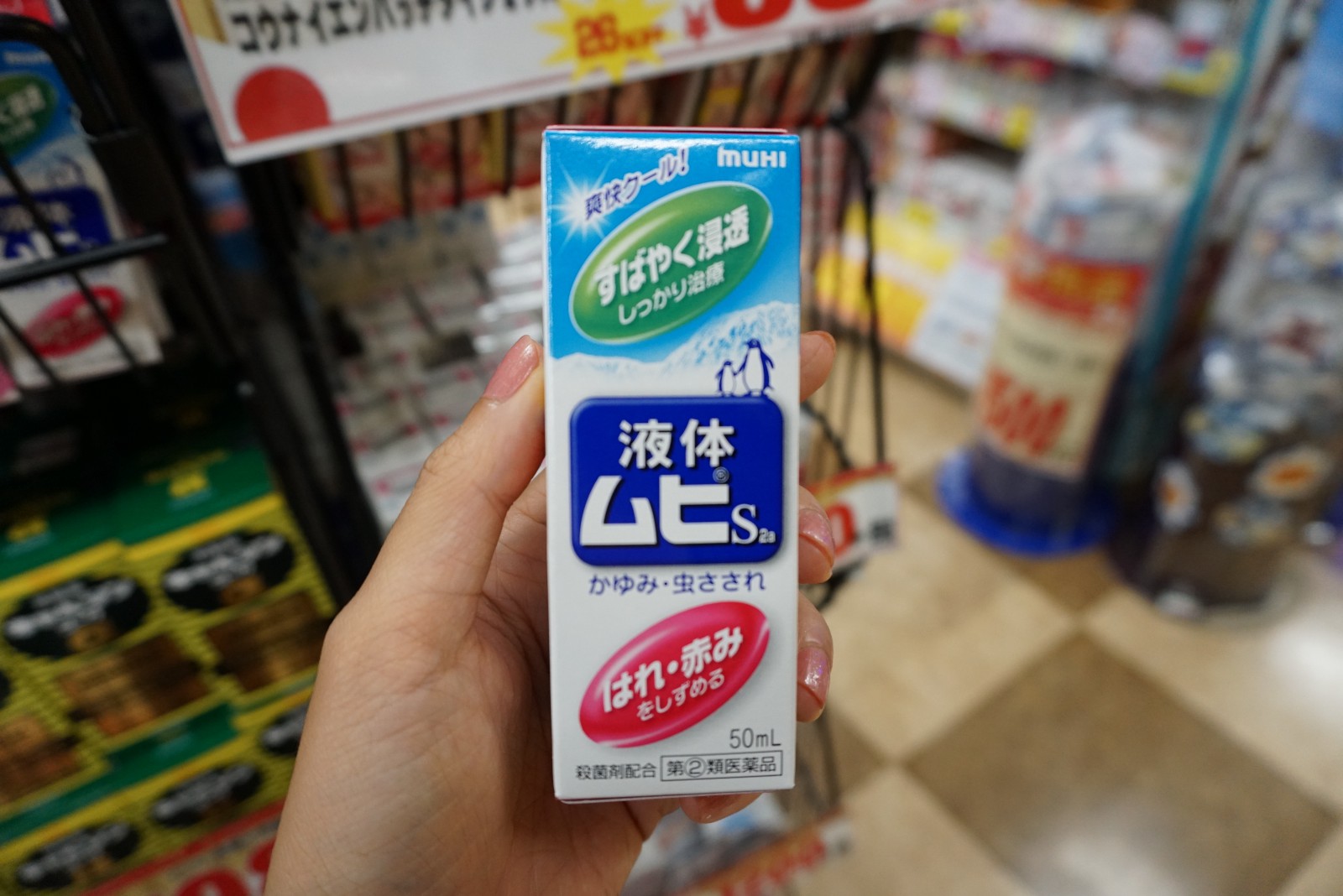 Japanese summer and mosquitos always go together.. it is the most important to avoid them, but in case you get bitten, this roll-on stick type liquid MUHI S2a helps healing mosquito bites effectively and preventing from itchiness and redness.
Price: 700 yen~
8. BRITA fill & go Active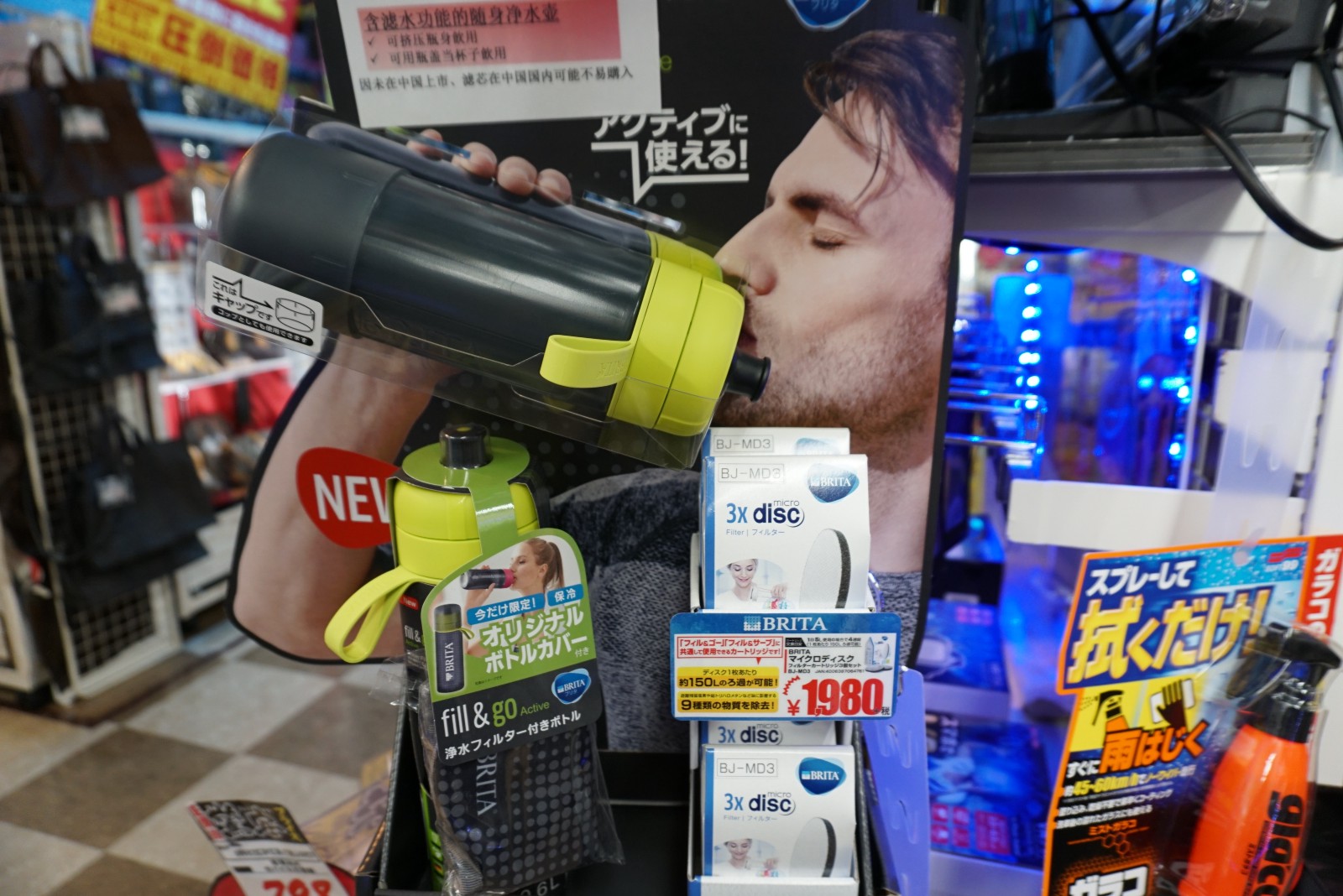 BRITA Fill and Go Active is a water filter bottle specially designed for sports and active lifestyle. It's extremely useful when you hit the gym or exercising outdoor. Easy to carry and keeps you hydrated especially in this hot weather.
Price: 2,000 yen~
9. Medi QttO Super Cool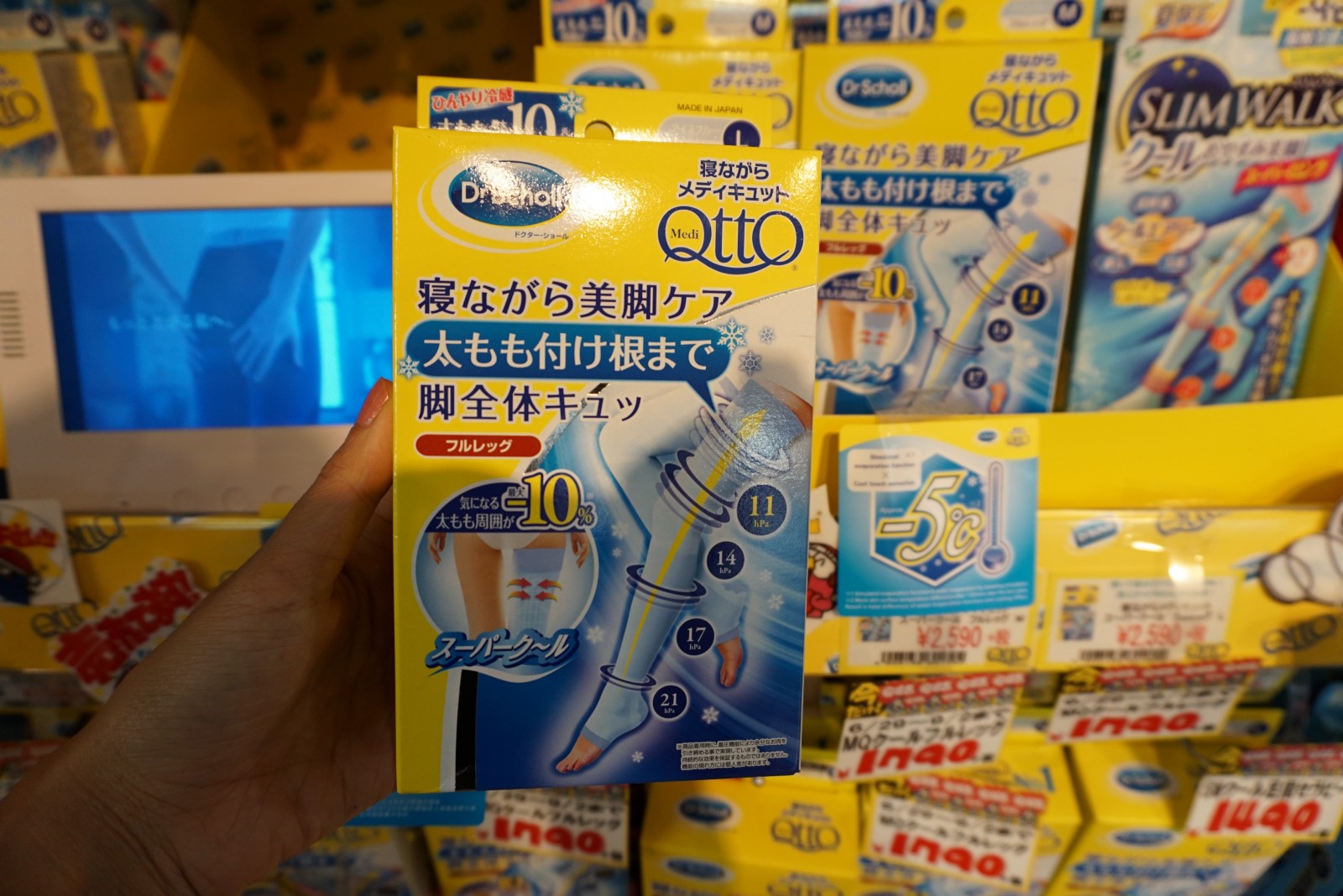 Medi QttO by Cr Scholl is a best selling sleep wearing leg slimming socks and its super cool range is just perfect for summer as it gives cooling effect to legs down to -5℃.
Price: 2,000 yen~
10. LANGULY Hokkaido Melon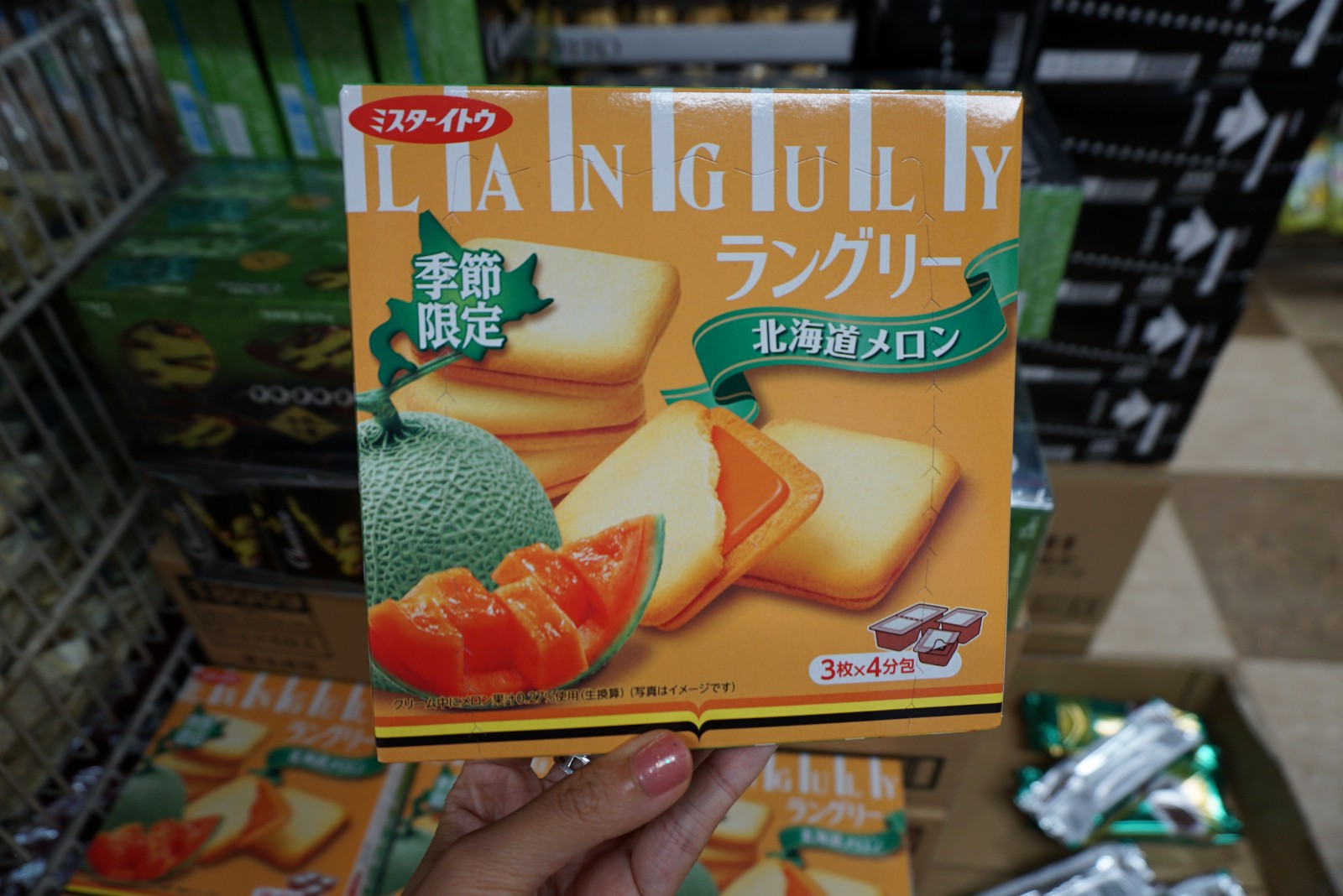 LANGULY is long-time beloved confectionery from Mr.Ito, which is cream sandwich biscuit comes in various flavours. In 2018 summer, the limited flavour "Hokkaido Melon" is available!
Price: 200 yen~
**Please note that listed prices vary depending on stores.
Did you enjoy the list?? If you are wondering what to shop in Japan this summer, these products are highly recommended to stay cool in hot summer and also great souvenirs to take home!
▼ What to buy at DONKI in winter! ▼
For more shopping info in Japan, please check out these articles, too!
▽ Related Articles ▽
▼ Editor's Choices▼
---