Tully's Coffee x Harry Potter Collaboration: Magical Coffee Time
Harry Potter Collaboration Merchandise and Beverage at Tully's Coffee from November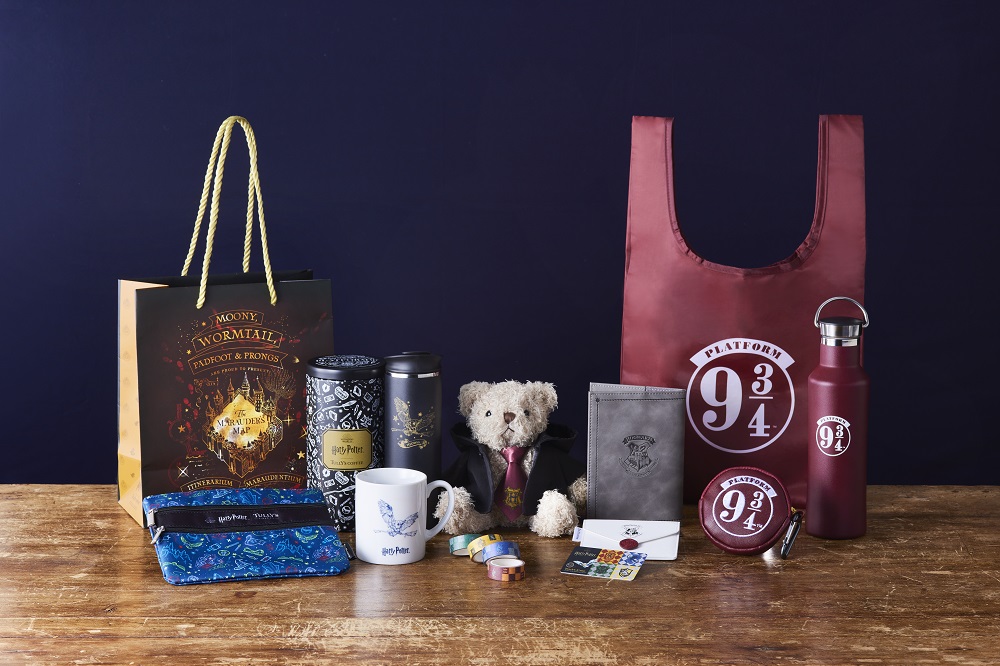 This year the first film in the Harry Potter saga, Harry Potter and the Philosopher's Stone, celebrates its 20th anniversary. And so in Japan there are many activities and collaborations with this saga, to the delight of the fans. Themed cafes, Christmas illuminations, new theme parks, clothes, etc.
Tully's Coffee, the famous American coffee chain which has about 750 stores in Japan, will deliver a magical time with the world view of Harry Potter Wizarding World through beverages, food and various goods under the title of "Magical Coffee Time" for the holiday season.
The collaboration items will go on sale first at stores in the Marunouchi area of Tokyo (Otemachi, Marunouchi, Yurakucho) from November 11 (Thu), and will also be available exclusively at the online store. Then from November 26 (Fri.) the goods will also be available at Tully's Coffee stores nationwide.
This holiday season, let's have a special time at Tully's Coffee with the rich aroma of coffee and the magic of Harry Potter!
-Tully's Coffee x Harry Potter Merchandise Collection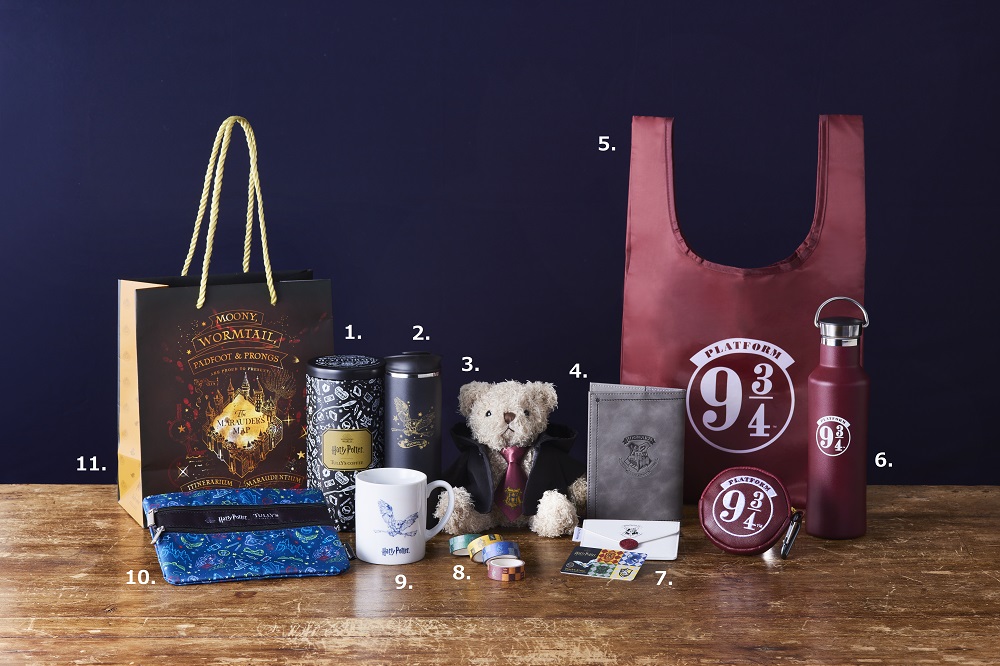 Tully's Coffee Japan x Harry Potter Wizarding World collaboration merchandise collection 2021 offers a range of drinkware including mugs, tumblers, stainless bottles and beverage cards and other interesting items as eco bags, book cover, masking tape or a special edition of Bearful, Tully's Coffee Teddy Bear. This collaboration edition collection features Hedwig (Harry's adorable and universally loved ow) motifs as well as the famous Platform 9¾ designs, among others originals patterns.
Do you want to take a look at the full lineup of Tully's Coffee Japan x Harry Potter Wizarding World collaboration merchandise collection 2021? 😉
1. Harry Potter Beans Canister: 1,738 yen
2. Stainless steel tumbler (Hedwig): 3,190 yen
3. Bearful Hogwarts Edition: 2,750 yen
4. Book Cover Hogwarts: 1,870 Platform 9¾
5. Eco bag: 2,420 yen
6. Stainless steel bottle: 3,410
7. Harry Potter Collaboration Tully's Card & Card Case Set: Total 2,100 yen ~Card case 1,100 yen + Tully's card deposit 1,000 yen ~
8. Harry Potter Masking Tape (Set of 4): 1,210 yen
9. Magical Mug (Hedwig): 2,200 yen
10. Harry Potter Flat Pouch: 1,650 yen
11. Harry Potter Paper Bag: 495 yen * Scheduled to be released after November 19th (Friday).
-Tully's Coffee x Harry Potter Beverage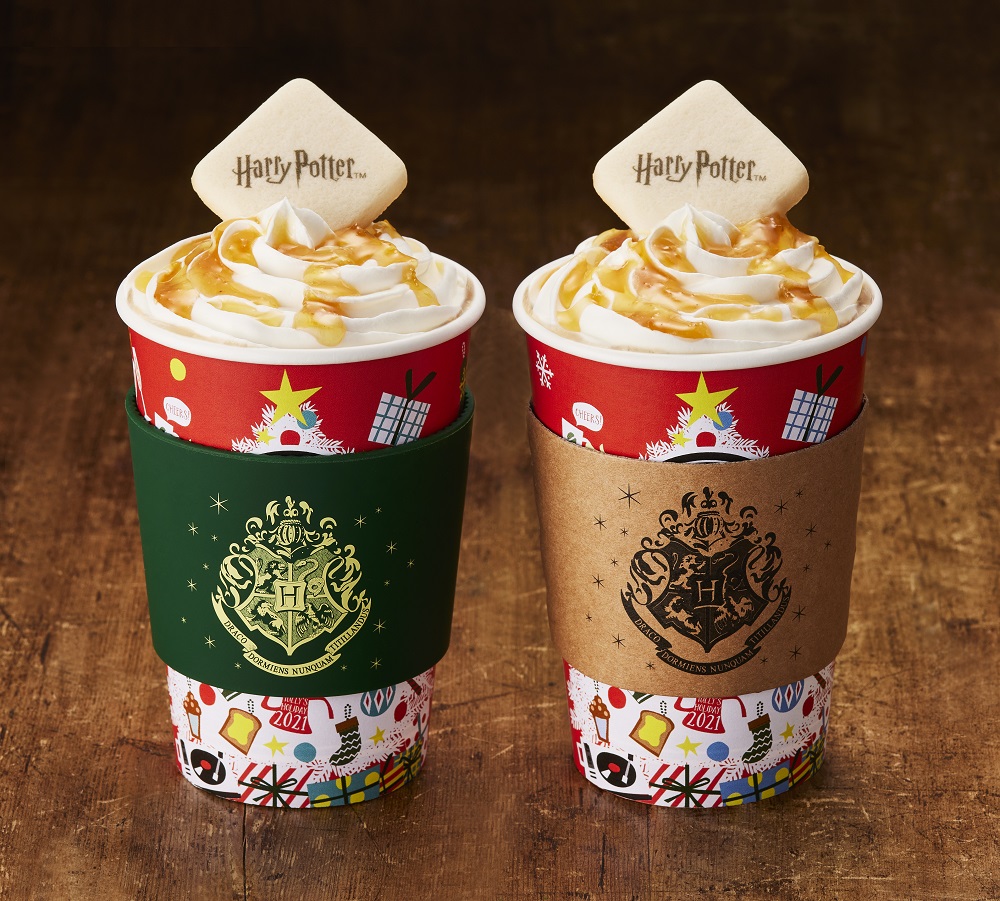 The limited-time collaboration beverage is inspired by Harry Potter's favorite food "treacle tart" that appears in the play. This beverage invites you to the magical world of Harry Potter with the scent of coffee and a cream finish with a special Harry Potter decorative cookie.
Harry Potter Treacle Tart Latte
(HOT / tall size only) 693 yen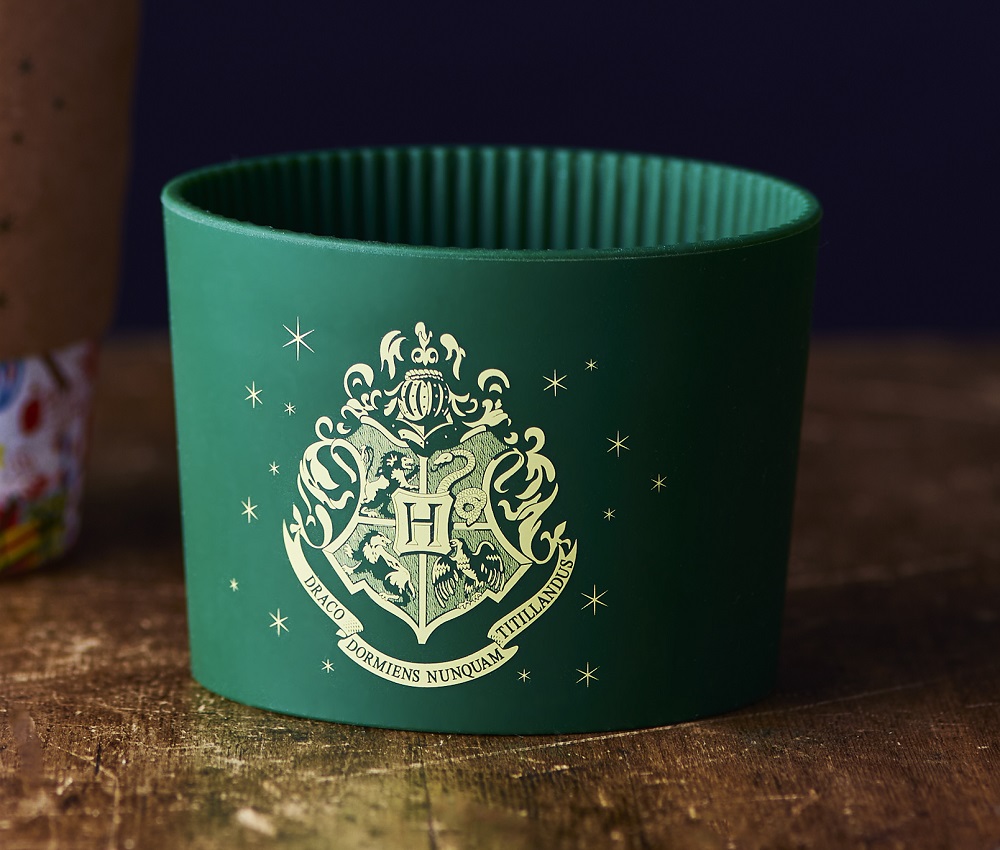 An original silicon sleeve can be attached for +385 yen per purchase of "Harry Potter Treacle Tart Latte".
– Online store limited products
In addition, in the online store open exclusive products that can only be purchased there! Such as products with designs of the cake that Hagrid prepares Harry for his birthday or the first book of the saga.
Harry Potter Birthday Mug: 2,530 yen
Harry Potter Birthday Eco Bag: 2,420 yen
Harry Potter Magical Encyclopedia: 2,970 yen
J.K. Rolling; Harry Potter and the Philosopher's Stone: 4,950 yen
Stores in the Marunouchi area (Otemachi, Marunouchi, Yurakucho) to go on sale first
Tokiwabashi Tower Store, Otemachi Park Building Store, Tokyo Chamber of Commerce and Industry Building Store, Marunouchi Terrace Store, Marunouchi Eiraku Building Store, Marunouchi Palace Building Store, Nihonbashi 3-chome Store, Tokyo Station Yaesu Underground Mall Store, Daimaru Tokyo Store, Steel Building Store, Otemachi Place 2nd Floor Store, Otemachi Place 3rd Floor Store, Otemachi One Store Nihon Keizai Shimbun Taiyoju Store, PCP Marunouchi Store, Tokyo Square Garden Store, Marronnier Gate Ginza 2 Store, &TEA Lumine Yurakucho Store, Hibiya Shante Store, Nihonbashi YUITO Annex Store, OEDO Nihonbashi Store, Tokyo Nihonbashi Tower 7th Floor Store, Prime Five Tokyu Plaza Ginza Store, Hibiya Central Building Store ( (Goods only available for pre-sale on 11/11), Marunouchi CAFE Kai Store (Goods only available)
Who else is looking forward to going to Tully's Coffe to get their hands on this collection?🤩
If you are Harry Potter fans and want to know about other activities or events in Japan this year, or what to do during winter in Tokyo, don't miss these articles either!
▽Related Articles▽
▼Editor's Picks▼
---