Tabiko: Chat Concierge App for Traveling Japan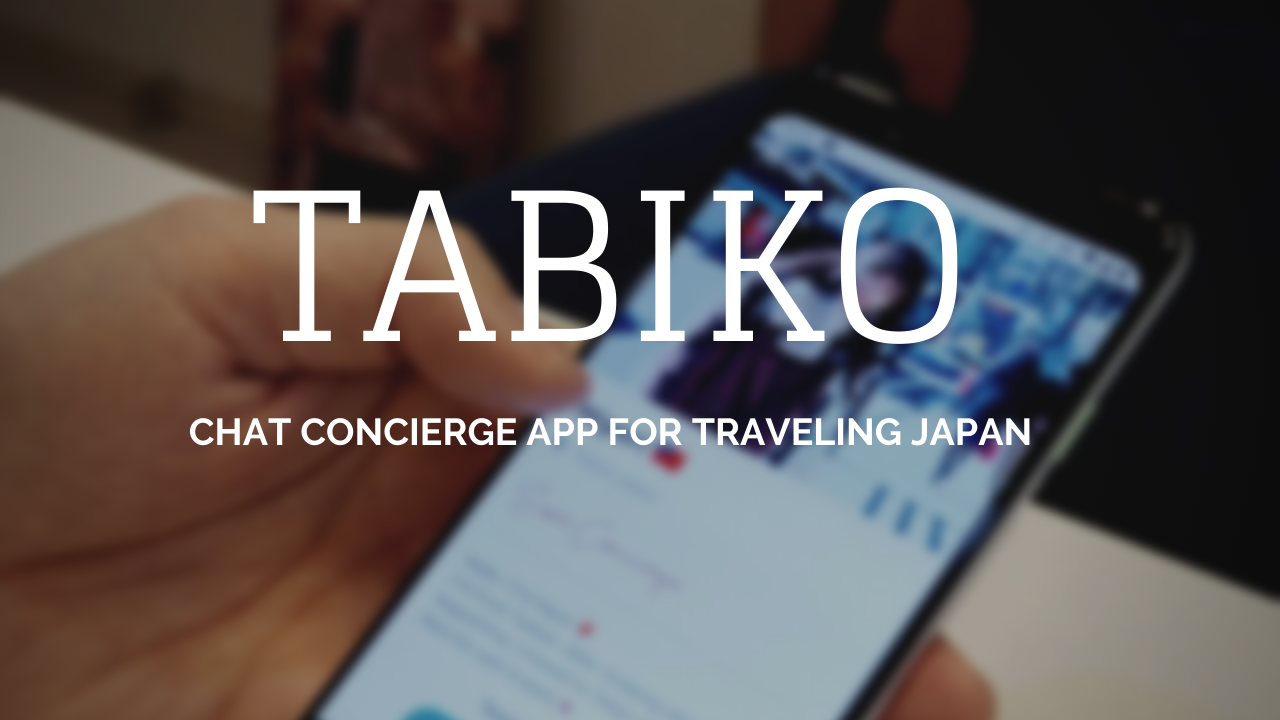 Nowadays new technologies have changed the way of traveling and have made going abroad much easier, even when you don't understand the language of the country. For example, there are many applications available where you can share places, routes, and all kinds of useful information from different countries. But today I would like to introduce you a chat application specially designed for when you travel to Japan.
This is Tabiko, a chat concierge application that's already used by more than 150,000 travelers in Japan. Tabiko is a chat application where you can ask any question about Japan and they will help you. But not only that, they also help organize your trip and even book restaurants and activities for you if you don't know Japanese. Super useful right? Let's learn more about this helpful application for traveling in Japan!
About Tabiko
Tabiko is a chat consulting app for foreign tourists visiting Japan. A service in which concierge supports everything from travel planning to various reservations in Japan by chat. Since its launch in February 2017, it has been expanding thanks above all to the word of mouth of users who have used the application and have been very satisfied with the service, so they recommend it to their friends. In this way they have come to help more than 150,000 tourists who have visited Japan to date.
The concierge service is available in English and Chinese from 10 am to 7 pm (Japanese time). But you can write to them at any time, even in offline hours, and they will respond the next day.
Tabiko can be easily downloaded from the App Store and Google Play Store worldwide, and except for the reservation service, both downloading and using the service is completely free.
Things you can do with Tabiko
Concierge service & Create a travel plan
Yo can consulte anything related to traveling to Japan: best must-visit places, restaurants, lodging, transportation information and more! You can also ask the concierge to introduce recommended sightseeing spots. It's like going to a travel agency but without having to leave home and completely free! Or even better, because sometimes travel agencies have general knowledge of many countries, but the Tabiko concierges are specialists and know all the best sites and activities in Japan.
It's also a way to save time for busy people. Perhaps many of those things you could find in blogs on the internet if you inquire, but usually that takes time. With Tabiko you can write while you go to the office or back home and they can organize your trip for you.
Tabiko's concierges will help you and will always give their best without charging you anything in return. But if you liked his attention and want to thank them, you can give a tip to your concierge.
But the most popular is the reservation service! For only 500 yen per reservation you can make reservation requests for all kinds of activities and places in Japan, such as restaurants, tours, activities, accommodation, concerts, etc. You can request reservations for all kinds of restaurants, from Michelin to popular cafes. You can also make special requests about the menu if you have a special diet (vegetarian, halal, etc.) or allergies. Ask your concierge and he will give you the best recommendations!
Where you can download Tabiko
Tabiko is available for both iPhone and Android in any country. Download it at the following link and start planning your trip to Japan!
---
Enjoy traveling in Japan comfortably and smoothly with Tabiko! For more travel tips in Japan, check these articles below, too!
▽Related Articles▽
▼Editor's Picks▼
---