Shonen Jump 50th Anniversary Exhibition VOL.2 will Come to 2018's Tokyo
The 1990s works from DRAGON BALL to JoJo's Bizarre Adventure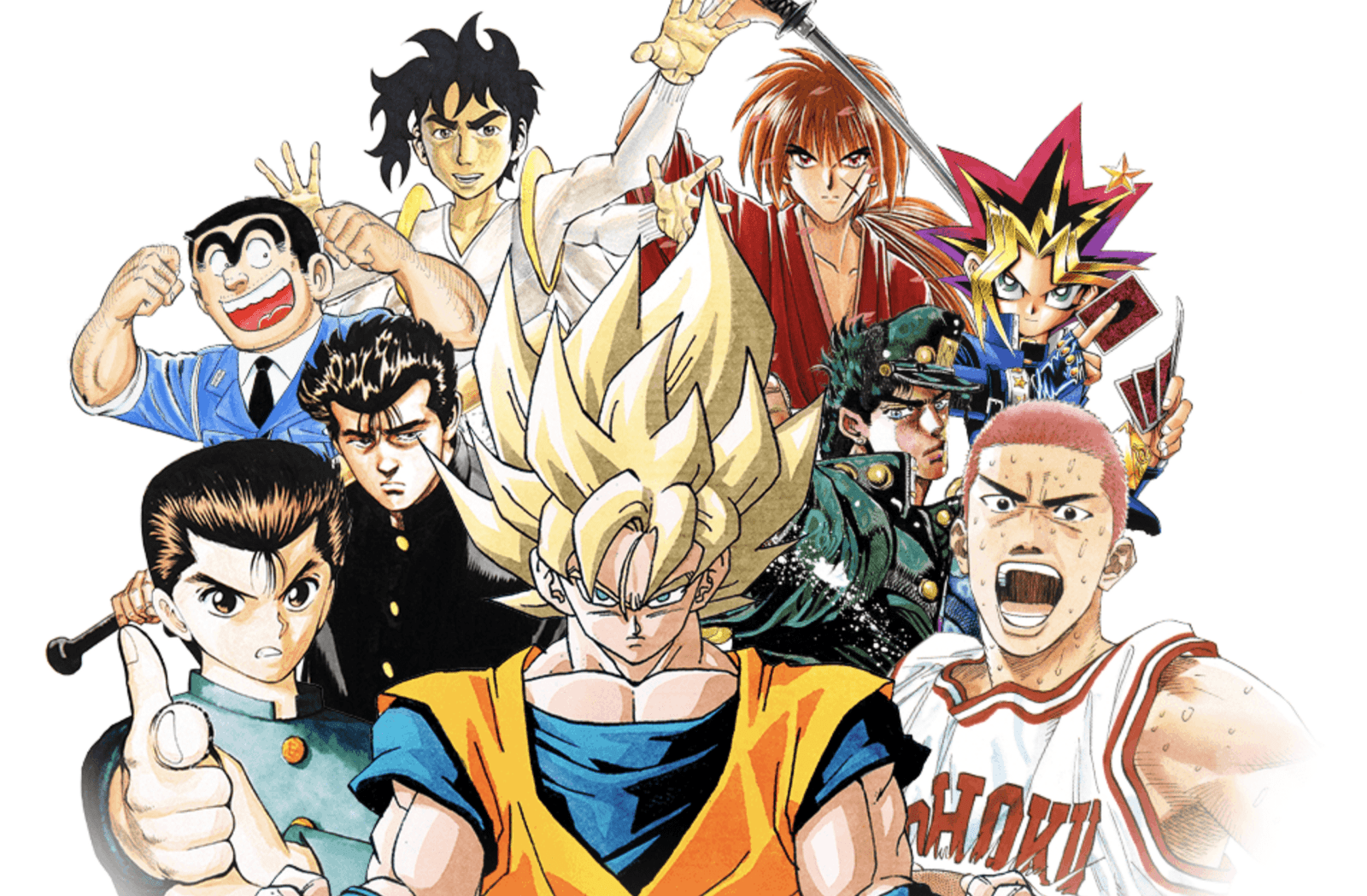 From July to October this year, Shonen Jump 50th Anniversary Exhibition VOL.1 attracted plenty of fans, and the second Shonen Jump exhibition will come back with more famous works and characters.
At Shonen Jump 50th Anniversary Exhibition VOL.2, much more famous works in 1990s will gather in Roppongi, Tokyo from DRAGON BALL and YU-GI-OH! to JoJo's Bizarre Adventure.
▽Shonen Jump 50th Anniversary Exhibition VOL.3 will Come to Tokyo in Summer 2018▽
▽Review: Visiting JUMP Expo vol. 2▽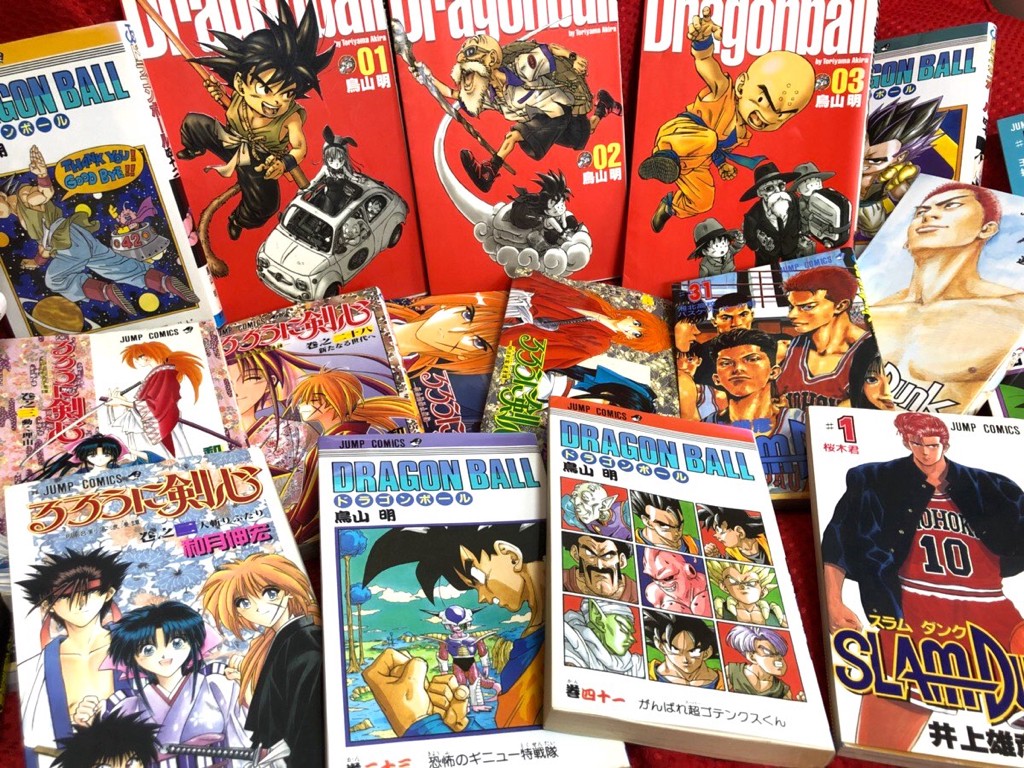 Shonen Jump is the most popular weekly manga magazine in Japan. Lots of exciting works have been born in the magazine since 1968. You may know a part of the manga: DRAGON BALL and the recent ONE PIECE and NARUTO.
The legendary manga's exhibition offers numbers of original drawings on display. Of course, the first part of the exhibition got wonderful reviews from foreign visitors as well as Japanese.
However, the second part Shonen Jump's 50th Anniversary Exhibition VOL.2 with the 1990s works will house more famous and popular characters than those in the first part.
Some of long-running mangas like DRAGON BALL and Captain Tsubasa will come back to this part following the first one. The part of the works released in 1990s will be displayed with the grown characters including Super Saiyan Goku.
The other 1990s works are especially highly reviewed in the Shonen Jump history as well.
A issue in December 1994 had a weekly circulation of 6.5 million copies while the number of each current issue is around 2.3 million. The number of issues is still be listed in Guinness World Records.
The magazine at that time was specifically lead by the 2 major works: DRAGON BALL and SLAM DUNK.
Let's see more 1990s works at Shonen Jump 50th Anniversary Exhibition VOL.2!!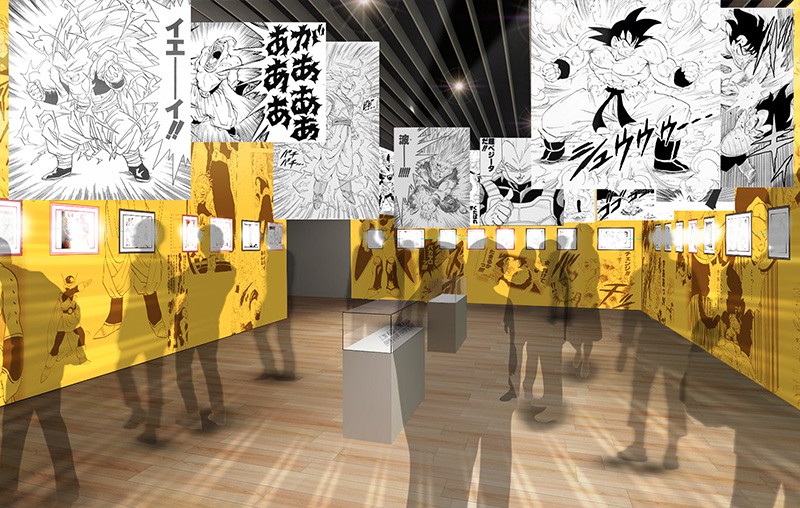 You can enjoy the lively scenes at DRAGON BALL section like above for instance!!
1990s Works at Shonen Jump 50th Anniversary Exhibition VOL.2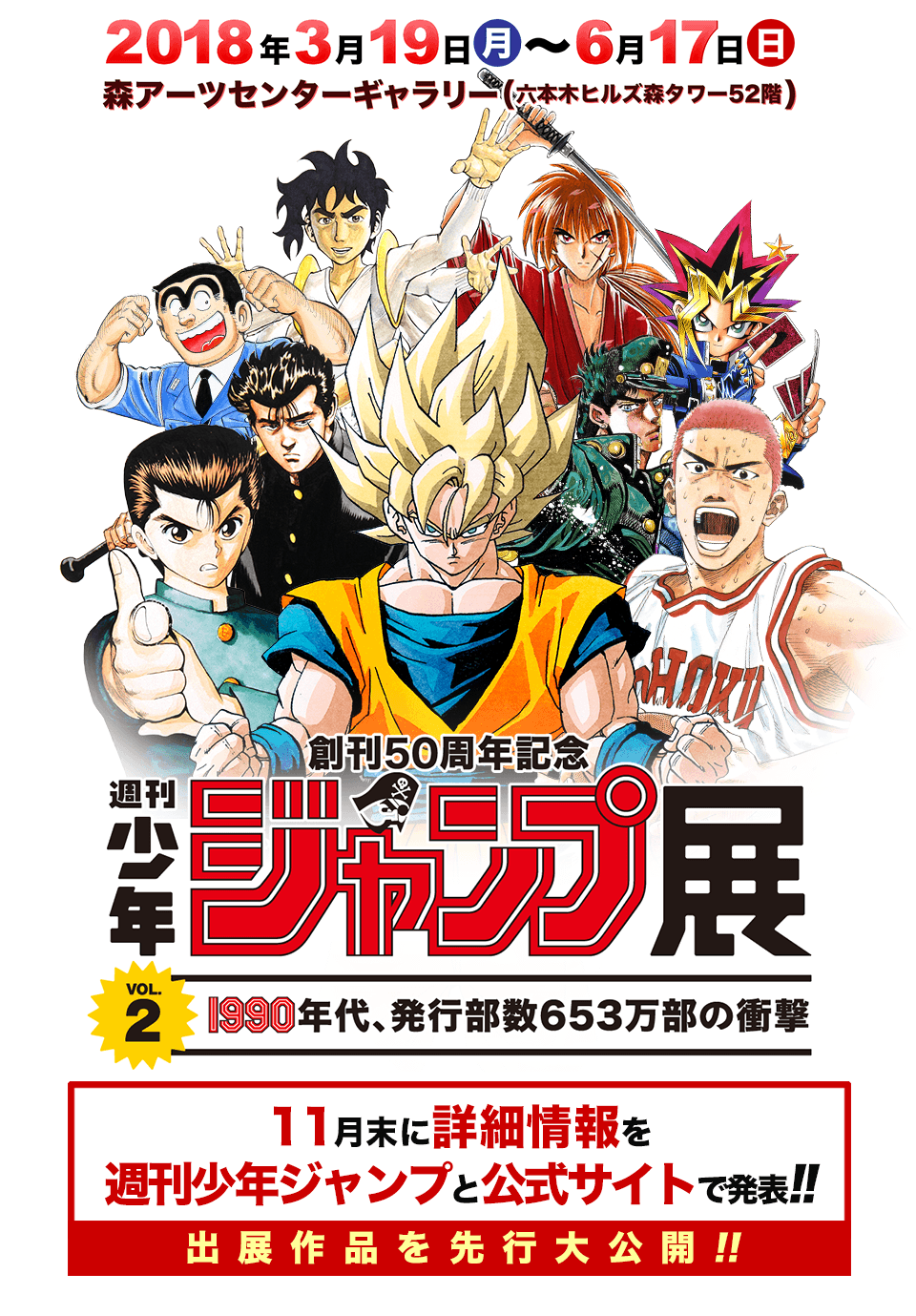 DRAGON BALL (ドラゴンボール) <1984–1995>
DRAGON BALL is an action adventure manga and one of the most successful manga of all time. It was serialized from 1984 to 1995 with 519 chapters.
The official continuation of the legendary manga has been published as Dragon Ball Super since 2015.
Captain Tsubasa (キャプテン翼) <1981–1988>
The legend of sport manga has inspired lots of famous football players including Zinedine Zidan, Neymar and Andrés Iniesta to start playing football.
The latest series Captain Tsubasa: Rising Sun has run in GRAND JUMP since 2014.
JoJo's Bizarre Adventure (ジョジョの奇妙な冒険) <1987–2004>
JoJo's Bizarre Adventure is one of the most voluminous mangas in Shonen Jump with 120 volumes currently. There are numerous big fans all over the world. The story of the part 8 is going on as Jojolion in Ultra Jump.
SLAM DUNK <1990–1996>
SLAM DUNK is one of the most popular sport-themed mangas as well as Captain Tsubasa. The basketball story has made basketball much more popular which had been less known sports in Japan.
YU-GI-OH! (遊☆戯☆王) <1996–2004>
YU-GI-OH! mainly presents battles of teen boys and girls with the trading card game (collectible card game). Inspired by this manga, many of young people has played the real-life card game named Yu-Gi-Oh! Official Card Game.
Yu Yu Hakusho (幽☆遊☆白書) <1990–1994>
This is also popular action-adventure manga. The story surprised readers with a unique plot since it started with the main character dead. The author Yoshihiro Togashi is making another amazing work HUNTER x HUNTER in Weekly Shonen Jump.
Rurouni Kenshin: Meiji Swordsman Romantic Story (るろうに剣心 -明治剣客浪漫譚-) <1994–1999>
The setting of Rurouni Kenshin is Meiji Period in Japan, and the main character is Samurai. It consists of the non fiction with some characters who really existed. The brand new story has just started in JUMP SQUARE since September this year.
and more…
---
According to the official website, more detailed information will be released in the late of November, so this article will be updated a the same time.
Moreover, the third part of the exhibition will be followed with 2000s and present works in summer of 2018: NARUTO, ONE PIECE, DEATH NOTE, etc.
<<MAP>>
Location: Mori Arts Center Gallery (52F Roppongi Hills Mori Tower)
Hours: 10:00–20:00/10:00–17:00(Tuesday)/9:00–21:00(April 28 to May 6)
Admission: 2,000 yen
Date: 19th March to 17th June
Website: https://shonenjump-ten.com/
If you are interested in that kind of Japanese culture like manga, anime and gaming, you might also like these articles↓↓
▽ Related Articles▽
▼ Editor's Picks▼
---