Pokemon Cafe Mix & Family Mart Collaboration 2022
Pikachu Pineapple Frappe: Famima is Collaborating with Pokemon!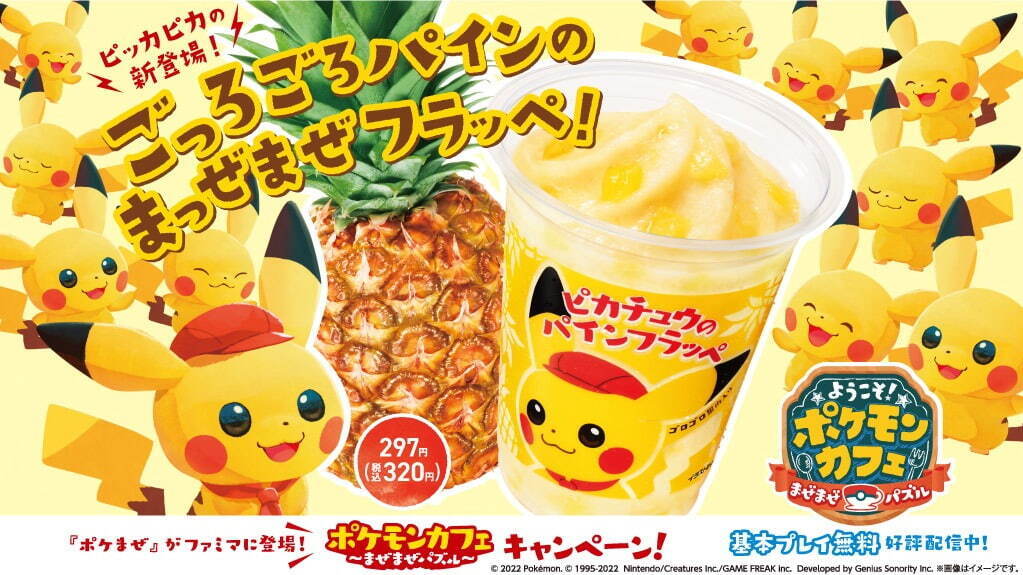 There's no doubt that Pokemon is one of the most popular Japanese game/animation series, with millions of fans worldwide growing every year. Children who grew up with the series/video game and are now adults stay true to their childhood saga, while new generations meet Ash and Pikachu for the first time and join their world of adventures.
Since its first appearance, in addition to the mythical main video games in which you are Ash and go hunting Pokémon around the world, other video games of the saga have been released for different platforms. A few years ago, Pokémon GO, a mobile game, swept in popularity for months. In 2022, the Pokémon Café Mix, a puzzle game, was released for smart phones and Nintendo Switch.
In the summer of 2022 in a collaboration with Family Mart, one of Japan's most famous convenience store chains, they released a new frappe, "Pikachu Pineapple Frappe", available for 320 yen at Family Mart stores nationwide since June 21, 2022 (Tuesday).
Refresh yourself this summer with this yummy and cute time-limited drink! Plus, you can win exclusive items. Want to know more? Read on to the end!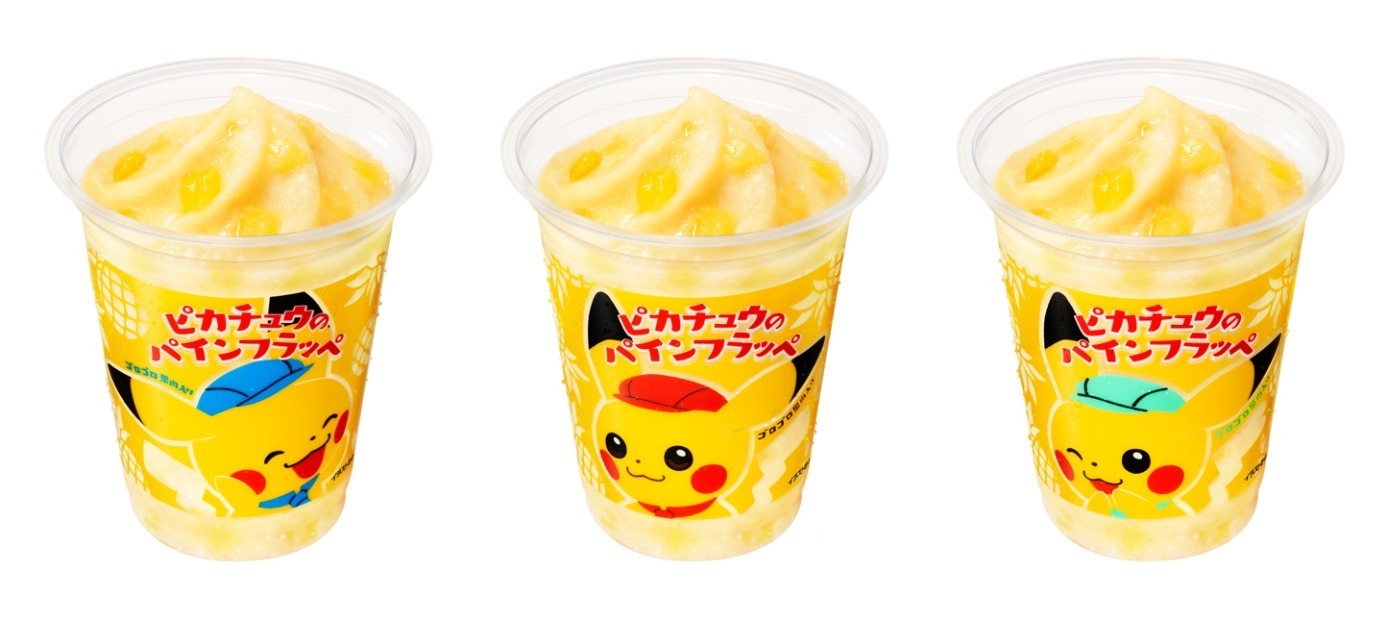 The cup original design feature a cute Pikachu dressed in a cafe staff member's costume. A total of three designs will be sequentially released, changing Pikachu's facial expression and the color of the uniform (red, blue and green).
And that's not all! If you buy certain items you get a a free gift. For those buying from June 21, they will get a coaster.

And those who purchase after July 5 will get a memo pad. In both cases there are a total of 4 different designs, featuring Pikachu, Evee, Mew and Snorlax, all of them wearing their cafe outfits and a special cafe menu dessert/food inspired each character. All 4 designs are super adorable and available only this time, so if you are a Pokémon fan try to get them all!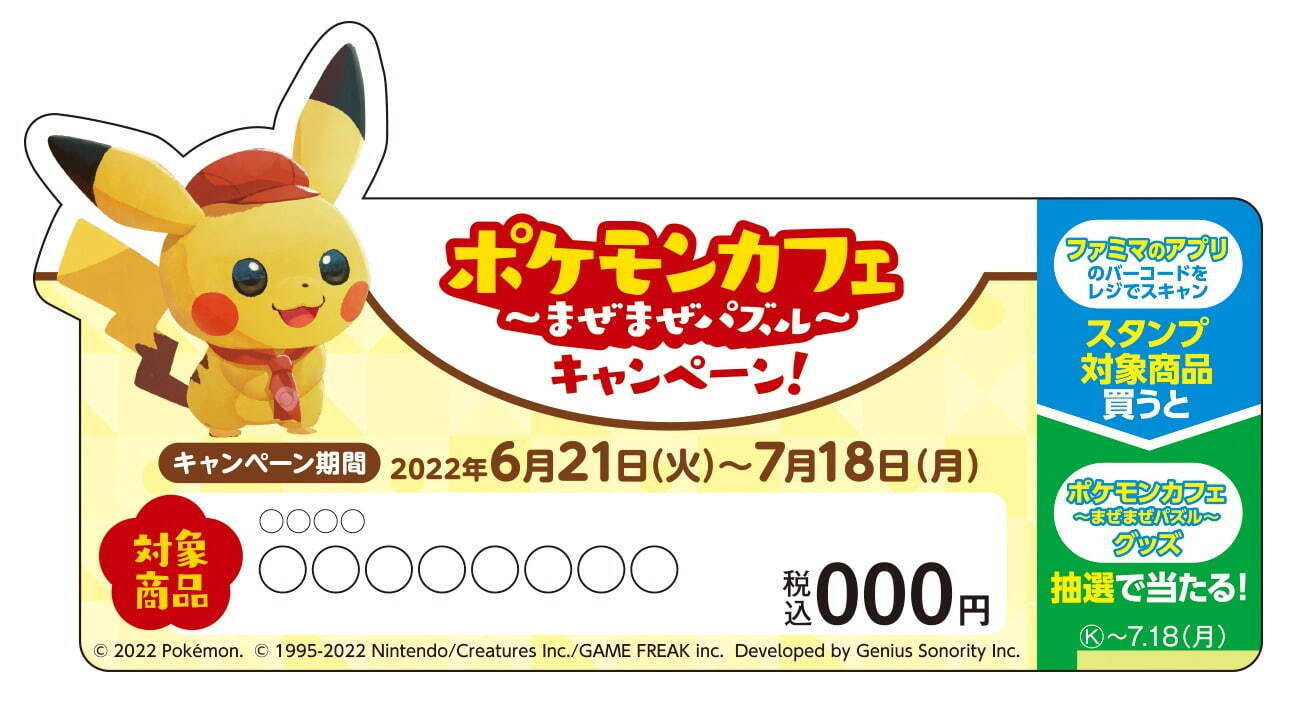 During the period, present the Famima app and purchase a qualifying product to earn one stamp per item. Depending on the number of stamps you accumulate, you can enter the course of your choice and win original items for a total of 40 winners in a drawing.

If you collect 5 stamps you will be entered into a drawing for an original lunch bag for 30 winners. For those who collect 10 stamps, there is a set of 3 small plates for 10 winners.
---
Thanks for reading! For more information about anime collaborations and Pokémon interesting places in Japan, please check out these articles, too!
▽Related Articles▽
▼Editor's Picks▼
---