5 Best Anime Series like Pokémon
5 Popular Anime Series Similar to Pokémon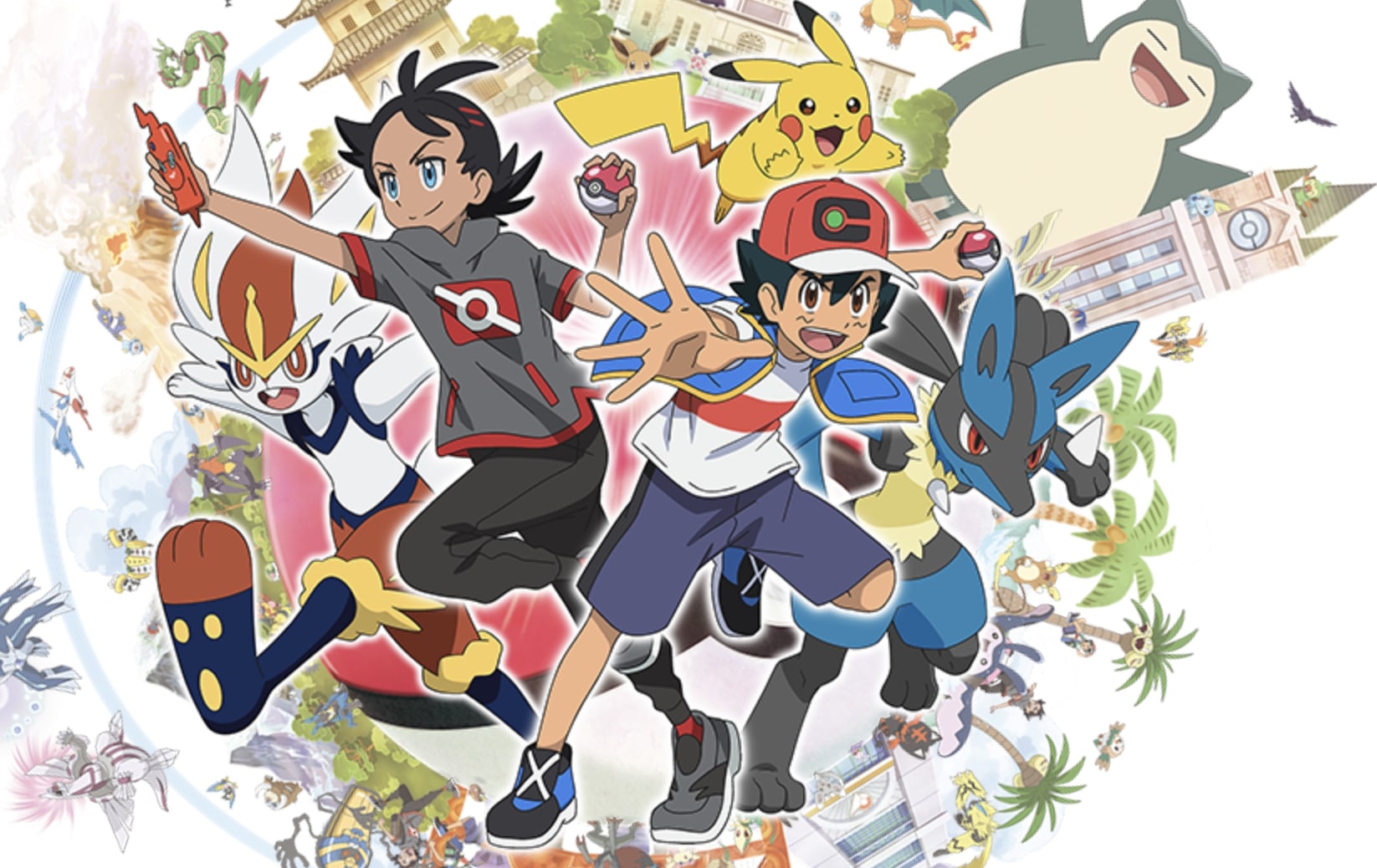 From toddlers and children to adults, Pokémon and its iconic Pikachu have loved by a quite wide range of people all over the world for a long time. The first Pokémon video game that was released in 1996 sparked the boom of Pokémon, which has been adapted into popular anime series.
As well as the long-lasting anime series, big fans of Pokémon enjoy playing new video games, smartphone apps, characters goods and other products related to it worldwide. If you were raised watching Pokémon or watch it with your kids, it is also recommended to try these 5 best anime like Pokémon.
About Pokémon
Pokémon (ポケットモンスター) was first created as a video game titled Pocket Monsters Red and Green for the Game Boy by Nintendo in 1996. There are tens of following titles for every game console of Nintendo in the game series.
The popular game series have been adapted into various products including anime, manga, card games, picture books and so on ever since the release. The first part of the anime series was broadcasted in 1997, followed by the several anime adaptions that have been aired all over the world. The latest title Pokémon Journeys: The Series started in 2019.
The whole series of Pokémon follows a young boy named Ash Ketchum (named Satoshi in Japanese) sets out on journey with his Pokémon like Pikachu to become a Pokemon master. He meets his friends and various adorable Pokémons. They raise their Pokémons and fight with each other.
5 Popular Anime Series Similar to Pokémon
1. Digimon Adventure
Digimon Adventure (デジモンアドベンチャー), a famous adventure anime in the same period Pokémon, was first released as a virtual pet growing device named Digimon: Digital Monsters (like Tamagotchi) in 1997. And, the first anime series was aired between 1999 and 2000. The several sequels followed it and the latest TV anime series was released as a reboot of the first series in 2020.
Digimon Adventure focuses on 7 young boys and girls who are sent to a different world during a summer camp. Each of them meets unknown creatures called Digimon in the fantasy world. They embark on their adventures with the Digimons, raising them and fighting with them.
2. Yo-kai Watch
As one of the most popular kids anime series, Yo-kai Watch (妖怪ウォッチ) should be recommended to watch as well as Pokémon. Yo-kai Watch was originally known as a role-playing game for the Nintendo 3DS released in 2013. The popular game was adapted into an anime adaption which was broadcasted between 2014 and 2018. There are 4 TV anime series as of 2020.
The symbol of Yo-kai Watch is Yokai, which is Japanese folklore monsters or ghosts. The family anime is set in a fictional Japan centering on a 11-year-old boy named Nate (who is also called K-ta in Japanese). He becomes to meet Yokai to make friends with them in the town after getting a Yo-kai Watch and he solves a variety of problems there with his friends.
3. Doraemon
Doraemon (ドラえもん) is one of the most popular family anime among both children and adults in Japan, which has been also watched worldwide. Doraemon is a renowned old manga written by Fujiko Fujio between 1969 and 1996, and the popular anime series has been adapted from it since 1973. A 3D computer anime movie Stand by Me Doraemon was released in 2014 and its sequel titled Stand by Me Doraemon 2 in 2020.
The kids anime mainly follows Doraemon, a cat-shaped blue robot coming from the 22nd century, and an elementary schooler Nobita. Small problems occur around Nobita and his friends, and Doraemon helps them with various futuristic gadgets. You can enjoy the anime with one-shot episodes while the long series anime consists of thousands of episodes.
4. Yu-Gi-Oh!
Yu-Gi-Oh! Duel Monsters (遊☆戯☆王デュエルモンスターズ) is an anime series adapted from the fantasy Shonen Jump's manga published from 1996 to 2004. In addition to the manga and anime series, Yu-Gi-Oh! is also well-known as Yu-Gi-Oh! Trading Card Game all over the world. Yu-Gi-Oh! Duel Monsters was aired in 2000-2004 and was followed by several different titles.
The fantasy anime focuses on a high schooler Yugi Muto and his rival Seto Kaiba. Characters battle against each other in the card game called Duel Monsters. It also depicts mysterious stories related to the main characters' backgrounds and their Millennium Items.
5. Cardcaptor Sakura
Cardcaptor Sakura (カードキャプターさくら), a classic family anime with the theme of magical girl, is especially recommended to girls who like Pokémon. It was aired in 1998-2000, adapted from the original manga series published between 1996 and 2000. Cardcaptor Sakura: Clear Card, the third season of the anime series, was released in 2018.
The main character of Cardcaptor Sakura is a 10-year-old girl named Sakura Kinomoto. One day, Clow Cards, magical cards which may bring harm, are scattered all over the town. She begins collecting the cards as a Cardcaptor.
For more info about anime, check out these articles below, too!
▽Related Articles▽
▼Editor's Picks▼
---