PCR Test in Japan: COVID-19 Negative Certificate Issuance when Traveling abroad
Which countries require a COVID-19 Negative Certificate?

As the whole world is still waiting for a vaccine against COVID-19, restrictions for international traveling will keep being strict.
What is even more frustrating is that requirements for entering as well as measures for prevention vary depending on the country.
If you are planning on traveling abroad in the near future(whether it is for business purposes or for other personal reasons), you got to first check if you are eligible for travel to that specific country. Once you have figured that out, the next important thing to check is if you will need a "negative certificate" for COVID-19.
In this article, I have listed several country's requirements regarding the issuance of this negative certificate.
---
[ez-toc]

1. What is a PCR test?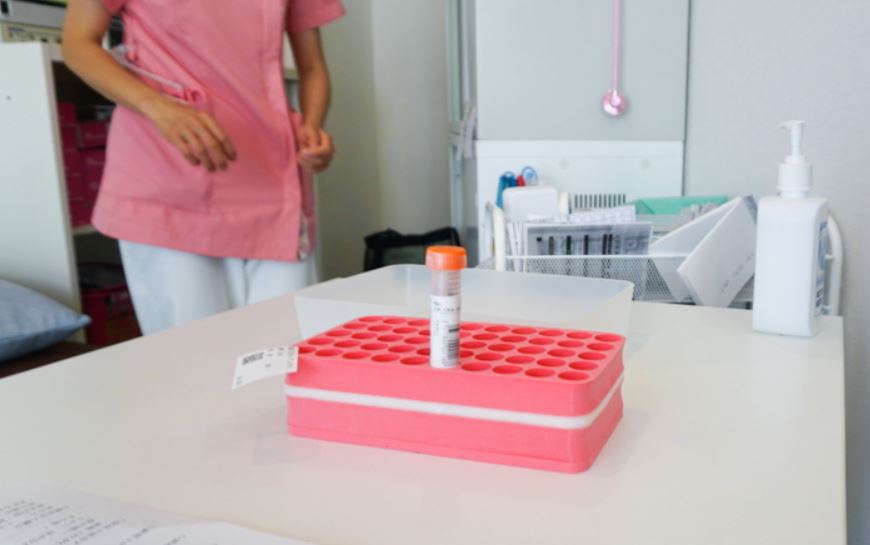 Polymerase Chain Reaction Test, more commonly known as "PCR Test", is the most commonly used method to test for COVID-19. This test method detects the disease by looking for traces of the virus's genetic material on a sample collected usually via a nose or throat swab.
There are 2 main ways to collect this sample which are; the "nasopharyngeal swab test" which takes place by inserting a long stick from your nose to your throat to collect the sample, and the "saliva test" which consists on spitting into a tube.
To take a PCR test, you can check the following article for further information.
And if you are curious about the experience of taking a PCR test, you can also check out this article.
2. Requirements regarding negative certificate issuance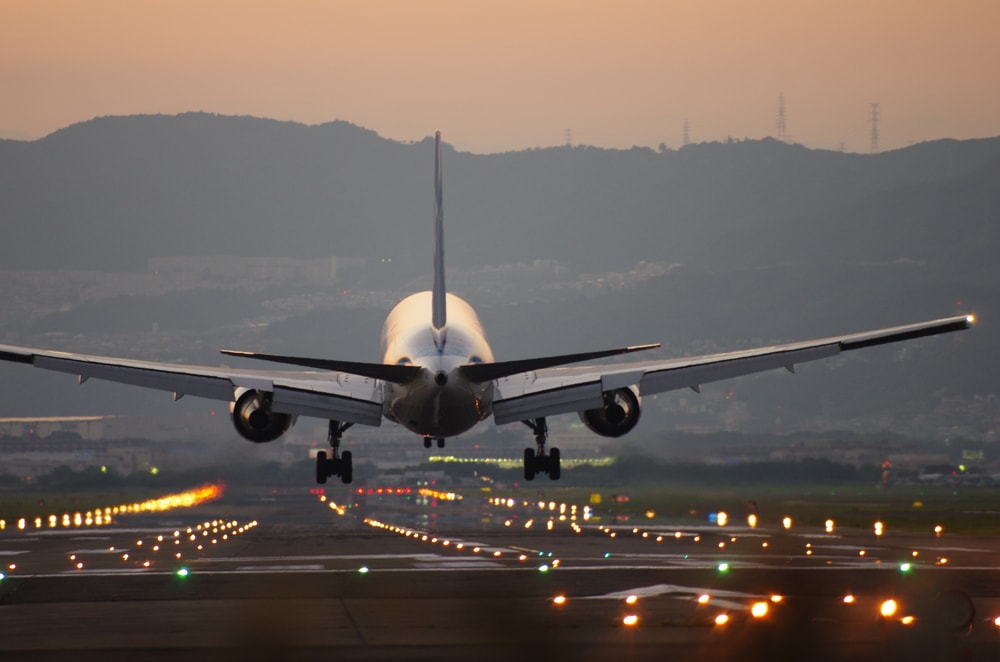 Depending on the country of destination, the requirements of a negative certificate will vary.
Make sure to check carefully the requirements before making reservations for the PCR test.
Here are the requirements for some of the main countries you might want to go.
China
Foreign passengers must have a valid passport (page with face photo), PCR test negative certificate, and signed health status within 24 hours of obtaining a PCR test negative certificate and 24 hours before departure. IMPORTANT: Since November 2, in addition to negative PCR test, a negative antibody test is required. Both tests are needed.
Scan the statement and send it to the following designated email address of the Chinese embassy or consulate (please send it to the embassy or consulate in charge of the location of the medical institution).
After checking the Chinese embassies and consulates, we will send the health statement scan data to the applicant by email.
Applicants are requested to print the data and bring it to the airport.
Korea
Passengers who are permitted to enter, must meet the following conditions:
Passengers are required to be quarantined for 14 days on arrival
All passengers must complete a "Travel Record Declaration" form
Passengers, including nationals and residents of Korea (South), who have accommodation available to self-quarantine must install the "Self-quarantine Safety Protection App"
Passengers who do not have a place to stay will be provided accommodation for the duration of the passenger's quarantine. They must hold a completed "Agreement to Facility Quarantine" form consenting to this, have access to at least 1,400,000 KRW per person for expenses, and install the "Self-diagnosis Mobile App".
Vietnam
The certificate must be in English or Vietnamese.
The certificate must include the traveler's name, age (date of birth), gender, nationality, passport number, address in Japan, address in Vietnam, medical institution name, sample inoculation date, test date, test method (PCR ), examination result and the expected date of entry.
The certificate must have a valid seal and signature from the medical institution.
Passengers are not permitted to enter Vietnam. As an exception, nationals of Vietnam and passengers traveling for official or business purposes; investors, technical experts, skilled workers, business managers, government officials, and passengers with approval from the National Steering Committee on Prevention and Control of COVID-19, provided they have a medical certificate issued by authorities proving that they are free of novel coronavirus.
Philippines
Pre-register with the RT-PCR test from (e-CIF) before your flight and have the test after arrival in the Philippines.
Singapore
On 11 September 2020, Singapore and Japan agreed to implement the Reciprocal Green Lane (Business Track) to facilitate essential short-term business and official travel between both countries. The Singapore-Japan Reciprocal Green Lane (RGL) is applicable to all residents in Singapore and Japan entering/exiting through Tokyo (Narita International Airport or Haneda International Airport) or Osaka (Kansai International Airport). The SafeTravel Pass is a mandatory document for in-bound travellers seeking to make essential business and official travel from Japan to Singapore under the Singapore-Japan RGL. For more information please check the official website here.
Foreigners who are allowed to enter Singapore have to follow the following conditions:
① Negative COVID-19 swab test taken within 72 hours before departure from place of disembarkation
② 14-day SHN at SDF
③ COVID-19 swab test during SHN period
Indonesia
In principle, foreigners are prohibited from entering or transiting in Indonesia. As an exception, foreigners who hold ​a Temporary​ or Permanent Stay Permits (ITAS or ITAP) issued by Indonesia, passengers holding diplomatic or service visas or permits issued by Indonesia, support personnel for medical, food, or humanitarian aid, crews of sea, air, or land transportation and passengers who are working in national strategic projects are permitted to enter Japan under the following conditions.
① Possession of an English health certificate issued by the health authorities of each country.
② Stay for 14 days or more in a COVID-19 free area.
③ Declaration of readiness to receive 14-day quarantine conducted by the Government of the Republic of Indonesia.
*Persons who have a negative PCR certificate will undergo a rapid antibody test at the airport when entering the country, and even if there are no symptoms specific to the new coronavirus infection, 14 days of voluntary isolation is required. For those without a health certificate, a PCR test will be conducted at the time of entry into the country, followed by a maximum of 4 days waiting at a designated hotel until the result is known. If negative, 14 days of voluntary isolation is required. If a positive result is found, transfer to a hospital will be mandatory.
Taiwan
Passengers who are permitted to enter, must meet the following conditions:
All inbound travelers are required to undergo home quarantine for 14 days on arrival.
Before checking in at the airline of the airport of departure all passengers must apply an online from the "Entry Quarantine System (https://hdhq.mohw.gov.tw/)" website of the immigration quarantine system on your smartphone and check in.
Thailand
India
International passengers arriving without RT-PCR negative certificate will have to undergo mandatory 7 days' institutional quarantine and 7 days' home quarantine. The test for the negative certificate should have been conducted within 72 hrs prior to undertaking the journey.
The test report should be uploaded on the portal for consideration. Each passenger shall also submit a declaration with respect to authenticity of the report and will be liable for criminal prosecution, if found otherwise. The test report could also be produced upon arrival at the point of entry airport in India.
United States
(Alaska)
From June 6, all travelers from outside the state (including Alaska residents) will be required to have 14 days of voluntary isolation. However, this does not apply when (1) presenting the negative result of the PCR test received within 72 hours before departure, (2) presenting the negative result of the PCR test received within 5 days before departure and a new one 7 to 14 days after arriving in Alaska, (3) If you received two PCR tests within 7 to 14 days after arrival in Alaska and both were negative. Violators may be fined up to $25,000 and/or imprisoned for up to one year.
(Northern Mariana Islands)
From June 20, in principle, all travelers from outside the island will be exempted from the 14-day quarantine procedure, provided that all the following are met:
・Advance online registration
・Registration and reporting to the monitoring system
・Agreement to sample collection performed 5 days after arrival
Furthermore, for non-residents, in addition to the above, PCR test within 3 to 6 days before entering the island must be presented with a certificate.
(Guam)
As a general rule, a 14-day quarantine at a facility designated by the Guam government is required. However, if you submit the specified PCR test negative certificate performed within 5 days before entering the country, you will be able to self-isolate at home or at the hotel you booked yourself. In either case, if the PCR test on the 7th day after entry is negative, the quarantine will be canceled. Also, depending on the stock situation, it may not be available.
(Hawaii)
Since March 26, all out-of-state travelers (including Hawaii residents) are required to self-quarantine for 14 days. Violators may be fined $5,000 and/or imprisoned for up to one year. A Pre-Travel Testing Program is planned, but won't be launched before 1st October at the earliest.
Canada
The Canadian authorities are now barring entry to Canada, including at its border with the US, to most foreign nationals.
This exclusion does not apply to Canadian citizens and permanent residents or their immediate families, temporary foreign workers, and some international students.
At point of departure, air operators must complete a basic health assessment of every passenger. No passengers (regardless of citizenship) who are showing symptoms of coronavirus will be allowed to board. Further details and latest information are available on the Canadian government website.
Brazil
All nations that could normally visit Brazil 'pre-COVID' are once again permitted to visit the country. International tourists must present to the transport company, before boarding, proof of purchase of health insurance valid in Brazil, and with coverage for the entire period of the trip.
Australia
Australia has currently strict border measures in place. You cannot travel unless you are in one of the following exemption categories:
Australian citizen
Permanent resident
Immediate family member of an Australian citizen or permanent resident
New Zealand citizen usually resident in Australia and their immediate family members
Diplomat accredited to Australia (holding a subclass 995 visa)
Traveler transiting Australia for 72 hours or less
Airline crew
Maritime crew including marine pilots recruited under the Government approved Seasonal Worker Program or Pacific Labour Scheme.
Individual authorization may also be granted. In that case, you need to apply online.
New Zealand
The New Zealand border is currently closed to almost all travelers wanting to travel to New Zealand by either air or sea.
New Zealand citizens, permanent residents, and residents with valid travel conditions, their partners/children who already have a visa, or diplomats who hold a position in New Zealand may enter without seeking approval first.
Partners and children of New Zealand citizens or permanent residents who don't have yet a visa, Australian citizens who normally live in New Zealand, critical health work or humanitarian are among the ones who need to seek approval before they travel.
England
Passengers should complete a Public Health Passenger Locator Form prior to arrival in the United Kingdom.
https://visas-immigration.service.gov.uk/public-health-passenger-locator-form
This does not apply to:
– Passengers holding consular, diplomatic, official, service or special passports, or passports for public affairs,
– Passengers in transit.
Germany
You can travel to Germany if you are traveling from the European Union, from a country in the Schengen area, or from another country that has an agreement with Germany for accepting travelers, including Japan.
France
To enter mainland France from a country outside the European space, including Japan, you must fill out and carry with you two documents:
The exempted movement certificate for Metropolitan France which can be downloaded on the Ministry of the Interior's website. You must present this certificate to travel companies before using your travel ticket, as well as to border control authorities (for travel by air, sea, and land, including by rail).
A declaration that you do not have COVID-19 symptoms (included in the same document).
All travelers arriving in France will be tested at airports and ports. Also, if you do not have a negative result of a test carried out in the 72 hours before your departure and if your test at the airport is positive, or if you have COVID-19 symptoms, the authorities can require that you self-isolate.
Spain
Passengers coming from Japan do not need a COVID-19 negative certificate. But from July 1st, 2020, if you fly to Spain from other countries, it is mandatory to fill out and sign the FCS form associated with your trip, regardless of your nationality, age or any other consideration. Check it here.
Italy
You can travel to Italy if you are traveling from the European Union, from a country in the Schengen area, or from another country that has an agreement with Italy for accepting travelers, including Japan.
However, unlike most other EU countries, Italy opted to keep quarantine mandatory for anyone entering from outside the European bloc, which means you will have to self-isolate for 14 days on arrival. Also you have to fill in a self-declaration and reach the final destination in Italy only by private vehicle. You can find the documents to fill out and sign here.
---
I hope this article has been helpful. If you want more information regarding COVID-19, here are more articles you may be interested in checking out.
▽Related Articles▽
▼Editor's Picks▼
---