The Latest Visa Situation in Japan (Updated on 31st of August)
Updating the current visa situation for residents in Japan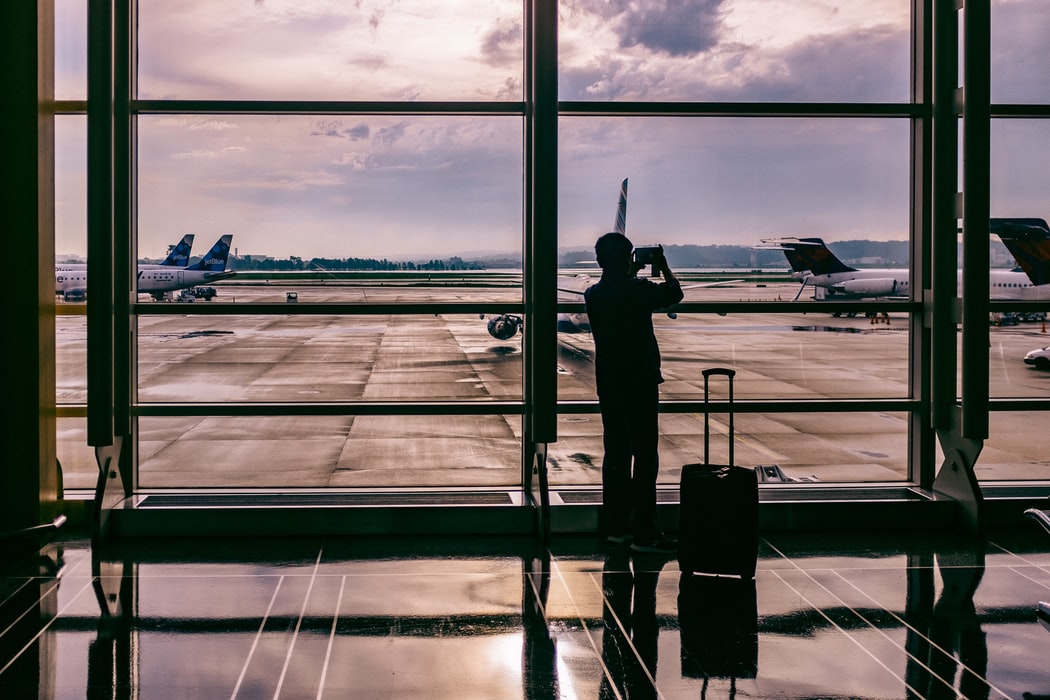 There is a lot of conflicting information out there regarding the current visa situation for residents in Japan, and for those who would like to come to Japan. To help you understand more clearly, we compiled this guide that will be updated regularly as new information is released.
For those stranded abroad
Foreign residents who were abroad before the travel ban was applied definitely had a hard time the past few months, being unable to come back to Japan. However, since the 1st September 2020, all the foreign nationals with a status of residence are permitted under additional quarantine measure. As such, a few conditions need to be met:
Having a valid residence card (zairyu card) and a re-entry permit, stapled to the passport each time you temporarily leave Japan.
You need to acquire a "Letter of Confirmation of Submitting Required Documentation for Re-entry into Japan" at a Japanese embassy or consulate.
You need to have had a negative COVID-19 test conducted within 72 hours prior to departure.
These conditions apply to foreigners who left Japan before and after the travel ban concerning their country of stay took effect.
Starting in September, "Permanent Resident", "Spouse or Child of Japanese National", "Spouse or Child of Permanent Resident" and "Long- Term Resident" who left Japan before April and were able to return without additional formalities are now also concerned by these new measures, including the COVID-19 test.
If you need to go out of Japan
In the case you are currently in Japan and need to travel to a country after it became an area subject to denial of landing, you need to be aware that restrictions still apply. The information below is updated as much as possible. However, due to the changing nature of current regulations and the COVID-19 pandemic, you need to do your due diligence before leaving the country, or risk being stranded abroad.
The rule as of the 1st of September is: foreign nationals who plan to travel to a country/region currently designated under the travel ban can apply for re-entry if they follow specific measures (detailed below).
・Eligibility: Foreign nationals residing in Japan who have received a residence card, have a valid re-entry permit or are permitted to leave/enter Japan with a special re-entry permit.
・Procedure:
Pledge that you accept and will follow the additional epidemic prevention and control measures, which includes submitting a negative COVID-19 test result within 72 hours prior to your departure to return to Japan.
Send by email a request of intention to re-enter Japan BEFORE leaving the country.
● Email address for Residents of the Tokyo Metropolitan area, Kanagawa, Saitama, Chiba, Ibaraki, Tochigi, Gunma, Yamanashi, Nagano or Niigata: reentry-confirmation-req01.immi@i.moj.go.jp
●Residents of areas other than those listed above: reentry-confirmation-req02.immi@i.moj.go.jp
Regarding the email content, you can follow the format below (sample):
---
Subject: 再入国予定の申出について
特設ホームページ掲載の追加的防疫措置の内容を確認しました。再入国に当たっては,同措置に従うことを
誓約します。
I have confirmed the additional quarantine measures on the dedicated website and pledge to comply with
these measures when re-entering Japan.
再入国の予定は以下のとおりです。
My schedule for re-entry to Japan is as follows.
(1)在留カード番号(Residence Card Number):AB12345678CD
(2)国籍・地域(Country/Region):USA
(3)氏名(Name):TURNER ELIZABETH
(4)性別(Sex):Female
(5)生年月日(D.O.B):19851231(yyyymmdd)
(6)渡航予定先(Destination):USA
(7)出国予定年月日(Departure Date):20200910
(8)出国予定港(Departure Port):NARITA
(9)再入国予定年月日(Re-entry Date):20201001
(10)再入国予定港(Re-entry Port):HANEDA
---
3. Wait for a receipt from the Immigration Services Agency, who will check your request and eligibility. The confirmation email is the receipt, and you need to KEEP IT carefully.
4. On your day of your departure from Japan, present your receipt to the immigration officer at the airport. If you cannot present it, you will not be able to re-enter the country.
5. 72 hours before your flight to Japan, acquire a negative certificate of testing for COVID-19 from a medical facility in your country of stay. It needs to be filled out in English, with the doctor's name and seal. A sample can be downloaded here. In addition, confirm with your doctor that the type of testing is one of the three listed in the document (RT-PCR, LAMP or CLEIA). Otherwise, it will not be accepted by Japanese authorities.
6. Re-entry: Proceed to the airport quarantine station where you will be tested again for COVID-19. Following immigration inspection, present your Receipt and certificate of testing.
Full details can be found on the Japanese Ministry of Justice website (.PDF).
If you are not a resident and want to travel to Japan
The Japanese government has implemented a total entry ban for any non-Japanese person who has stayed or transited in 147 countries, in the 14 days preceding his arrival. To date, the Japanese authorities have not indicated when this ban is likely to be lifted. Besides, the validity of visas issued before March 20 and visa exemption for short stays are currently suspended.
If you are in Japan and need to renew your visa / residence status
Residents in Japan can renew their residence permit / visa without any particular difficulty. However, to limit the influx of public currently observed in immigration offices, the Japanese authorities invite foreign nationals not to anticipate their renewal procedures and to go to the immigration service just a few days before the expiration of their visa. It is also possible, for those who do not wish to carry out these procedures themselves, to use the paid services of an authorized public writer specializing in administrative procedures (行政書士).
Things to do before leaving Japan
If you need to leave Japan for personal or professional reasons, be sure to do the following things:
Check the current regulations in your destination country, especially if you are not a citizen: are you sure that you will be permitted to enter? Do you need to take a PCR test beforehand? Which papers do you need to bring?
If a PCR test is required, confirm how many hours prior to departure it needs to be conducted, and go to a clinic that can conduct them. For more information, read our article: How to get a PCR test in Japan?
Before departure from Japan, follow the steps requested by the immigration, especially sending the email to get the receipt that will allow you to come back to the country.
Things to do when returning to Japan
For those who have the chance to be able to come or return despite Japan entry ban, there are a few things to keep in mind at your arrival at the airport.
If you are allowed re-entry, all nationals arriving from the countries and regions currently under the re-entry ban within 14 days prior to their application for landing are subject to conducting of PCR tests. This will be done in a specific area, directly at the airport. You will then have to wait a few hours until you receive the results.
If you are cleared, the quarantine station chief will ask you to wait at a designated place for 14 days. Usually, this will be your home or hotel. You will be required to not use public transportation. This regulation is currently valid until 31st of August, but will probably be extended.
One way to avoid being stuck at the airport is by pre-booking an airport transfer. One popular service that we recommend is SmartRyde. They can assist you in English, will wait even if your flight is delayed, and offer free cancellation up to 48 hours before your pickup time. For more information: https://smart-ryde.com/
Useful links
For those who have issues finding up to date information regarding the visa and border situation in Japan during the Covid-19 pandemic, we compiled some useful links below:
Border enforcement measures: https://www.mofa.go.jp/ca/fna/page4e_001053.html
Countries concerned by the travel ban: http://www.moj.go.jp/content/001316999.pdf
List of Japanese Embassies, Consulates and Permanent Missions: https://www.mofa.go.jp/about/emb_cons/mofaserv.html
Recommended for you:
---