LUSH x THE SUPER MARIO BROS MOVIE
12 limited edition bath items from Lush x Nintendo's Super Mario Bros. Collaboration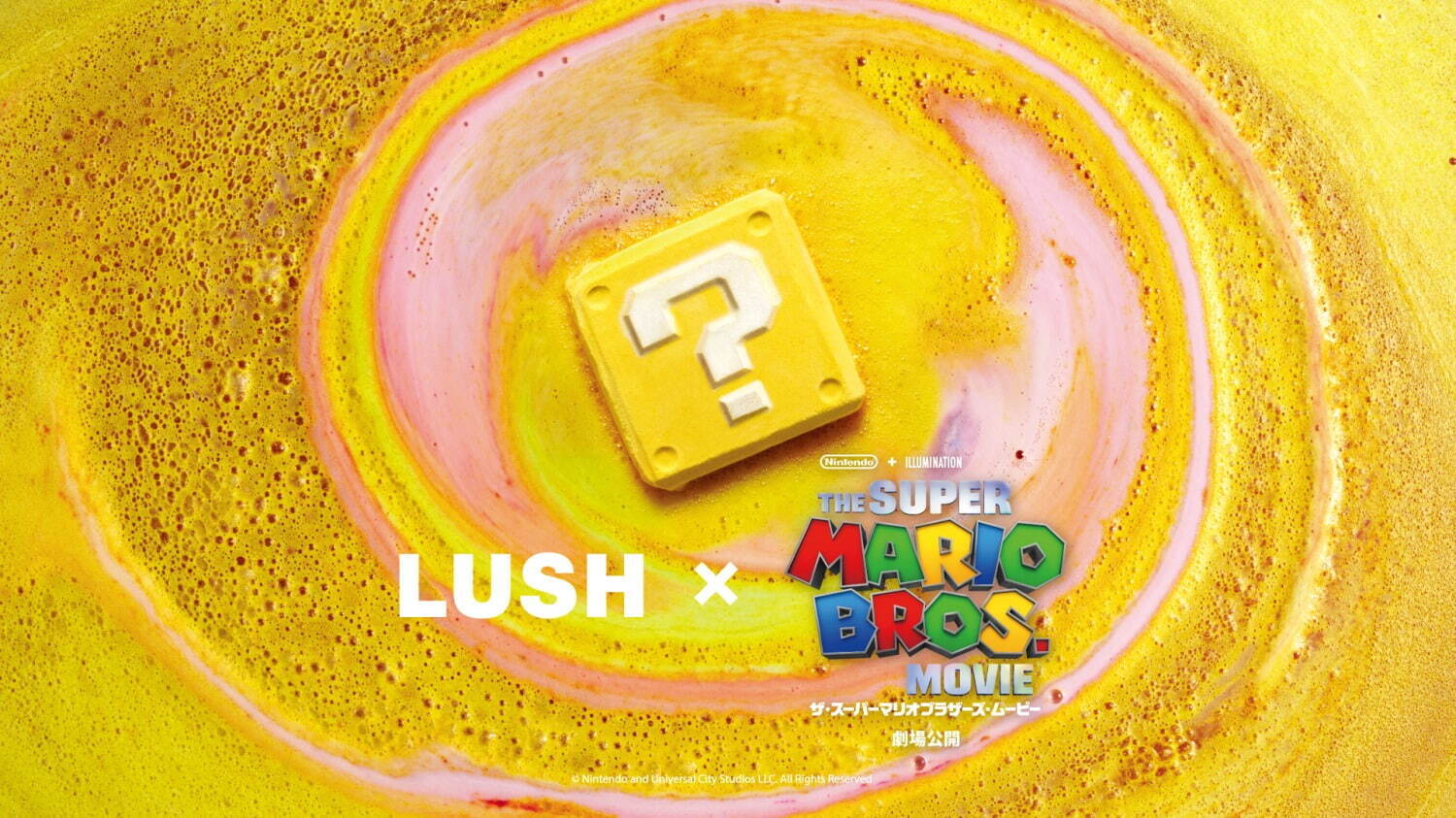 Super Mario Bros, the most popular game of the Japanese video game company Nintendo, needs few introductions. The adventures of Mario, the world's best-known plumber and his sidekick Luigi, have accompanied many people for many years since its first release in 1985. Today, it remains one of the most beloved franchises, as evidenced by the super success of the new Nintendo area at Universal Studios Japan.
British natural cosmetics brand Lush and Nintendo's Super Mario 3DCG animated film The Super Mario Brothers Movie, to be released in theaters on April 5, have collaborated to create a series of 12 body care items inspired by the main characters in the movie. A total of 12 body care items inspired by the main characters of the movie will be on sale on Friday, April 14, 2023.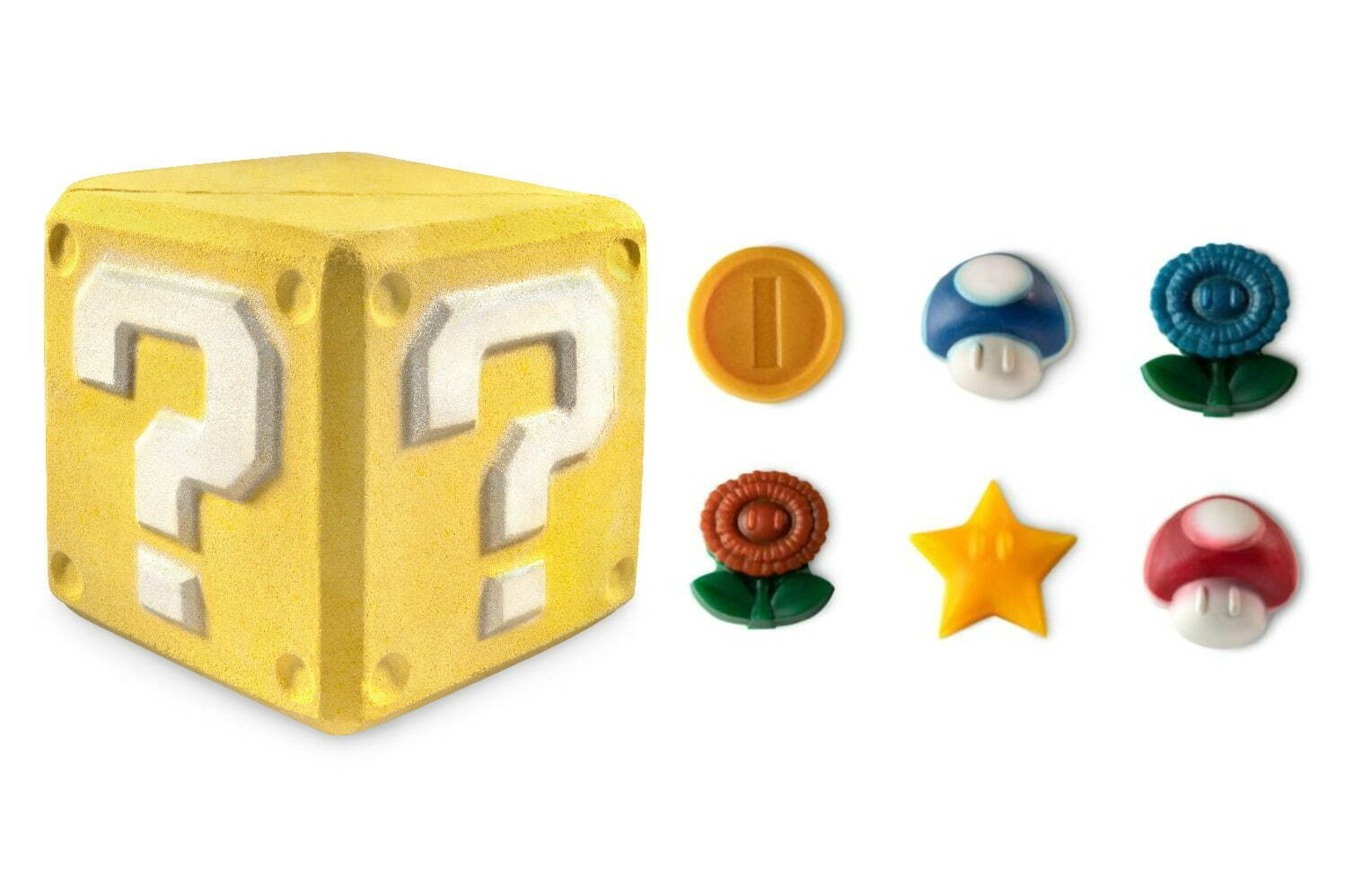 From the popular Lush bath bombs comes a HATENA BLOCK shaped bath bomb that is sure to be a hit for Super Mario fans. This is the first Lush bath bomb to contain soap bars. When the bath bomb is melted in the bath, soaps bars with motifs of iconic power-up items, such as the Mushroom with Power and the rare Star item, appear from inside the Hatena Block box!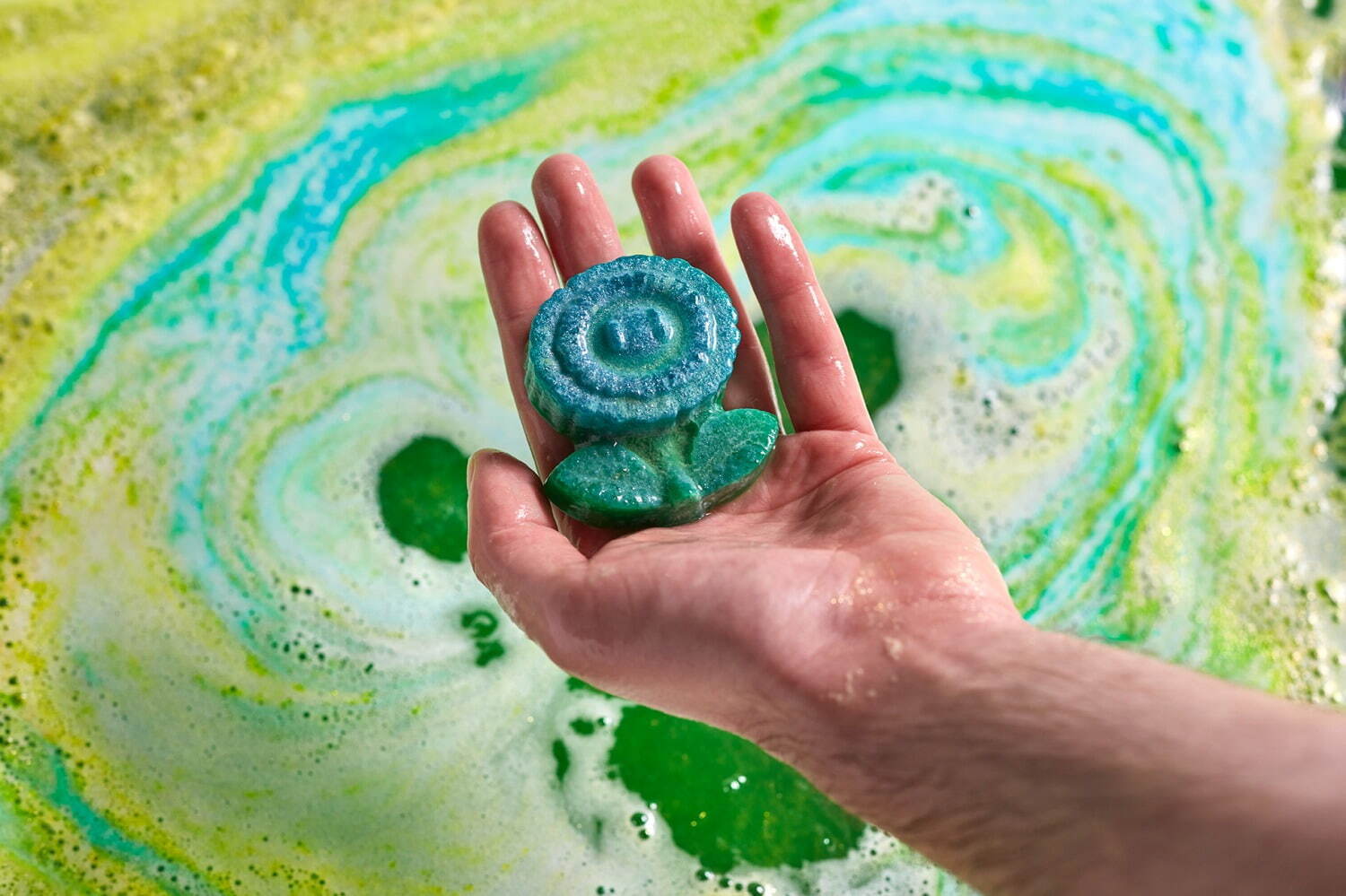 There are a total of six power-up items in different colors and scents. You will have to wait until you dissolve the bath bombs to find out which items are included. The playful bath bombs with sparkling lamé will make for an exciting time in the bath.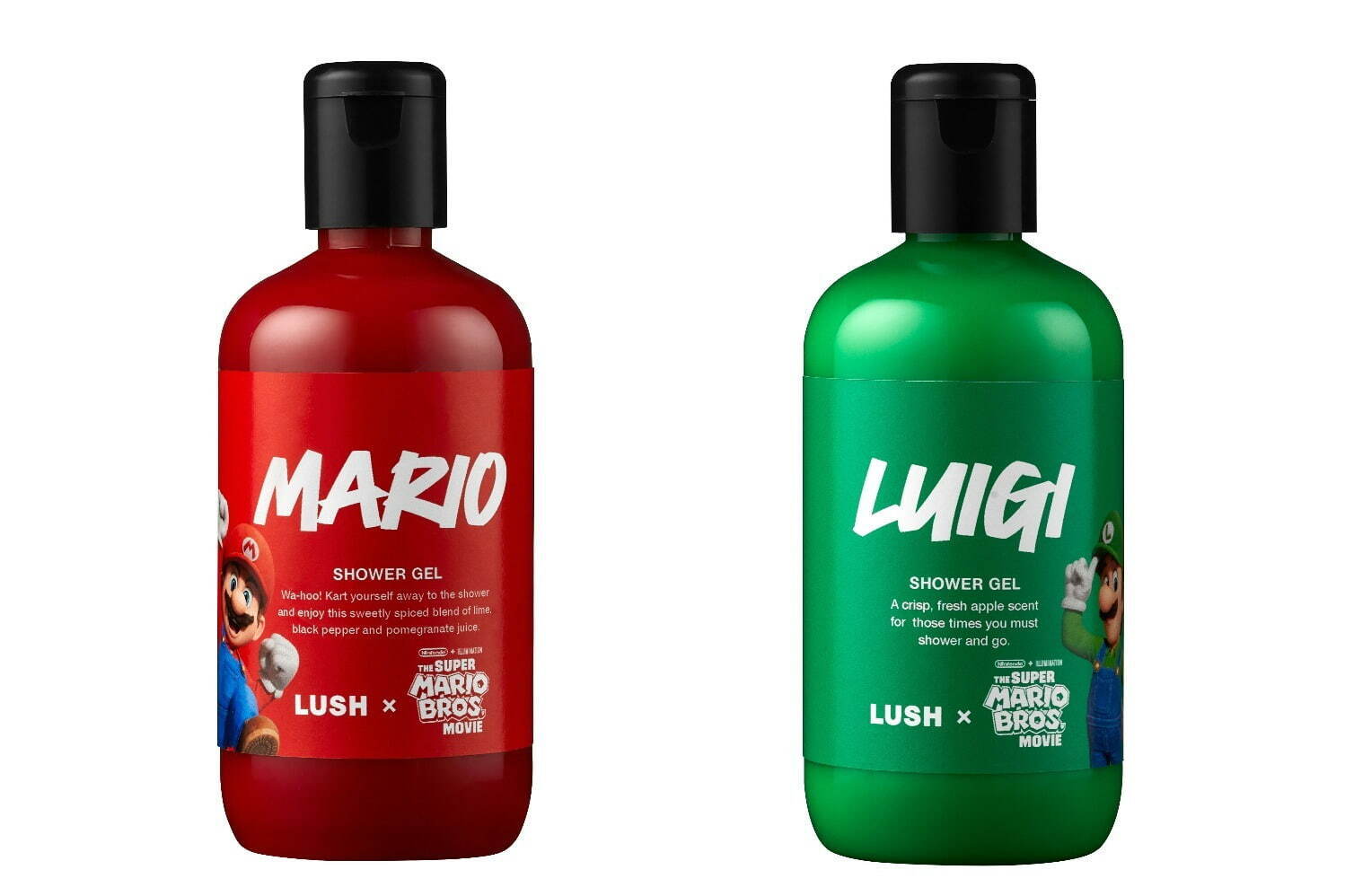 In addition, two different shower gels inspired in the legendary characters Mario and Luigi will be available. The bright red Mario Shower Gel is a blend of lime, black pepper and pomegranate. The bright green Luigi Shower Gel, on the other hand, contains neroli essential oil and has a gorgeous fresh apple scent.
The body spray with the image of Princess Peach is also noteworthy. A quick spray on the body that will give off a fruity scent reminiscent of juicy peaches and fresh pineapples. The shower jelly version is also highly recommended!
Moreover, a "gold coin-shaped" soap with a sweet creme brulee-like fragrance and a jelly-like body soap inspired by Bowser will also be available!
All of these products are as gentle and comfortable for the body as only the natural cosmetics brand Lush can be, choosing natural ingredients and animal cruelty free.
And there's still the best part: a gift box featuring a yellow Hatena Block motif is also available. By choosing your favorite cosmetics from the collaboration items and filling the box with them, you can create a secret custom-made gift perfect for movie fans!
---
Lush x The Super Mario Brothers Movie
Release date: April 14, 2023 (Friday)
Available at: Lush stores nationwide, official online store, Lush official app
Price:
HATENA BLOCK (bath bombs/bath salts): 2,400 yen (limited edition)
Mario Shower Gel 110g: 1,200 yen/ 280g: 2,400 yen/ 560g: 4,000 yen (limited edition)
Luigi Shower Gel 110g 1,200yen/ 280g: 2,400yen/ 560g: 4,000yen (limited edition)
Princess Peach Shower Gel (Jelly Body Wash) 100g: 1,000 yen/ 240g: 2,000 yen (limited edition)
Bowser Shower Jelly (Jelly Body Wash) 100g: 1,000yen/ 240g: 2,000yen (limited edition)
Princess Peach Body Spray 200ml: 5,100 yen (limited edition)
Gold Coin Soap 100g: 860yen (limited edition)
---
How exciting?? For more interesting places related with Nintendo products in Japan, you can check these articles too!
▽Related Articles▽
▼Editor's Picks▼
---