Local Tours in Nagahama: Unique Tradition, Culture, and Food
Discover the Charm of Nagahama Through These Cultural and Food Activities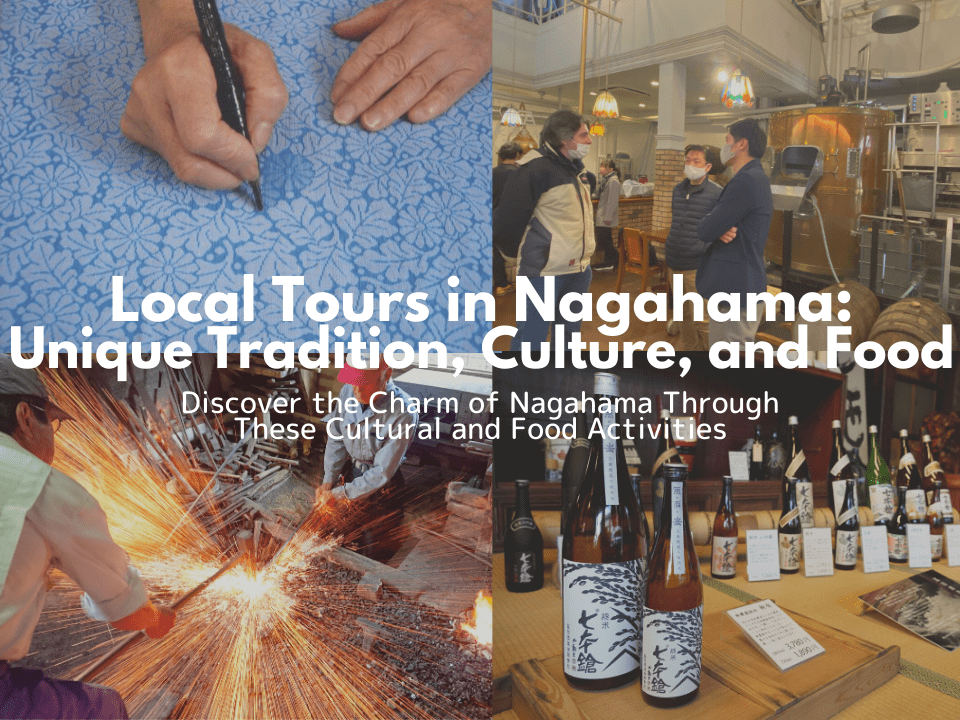 Nagahama (長浜市) is a city on the northeastern shore of Lake Biwa (琵琶湖) in Shiga Prefecture (滋賀県).
The city is best known for being next to the largest lake in all of Japan (Lake Biwa), and the place where historical figure Toyotomi Hideyoshi (豊臣秀吉) ruled as a daimyo (大名, feudal lord) for a few years in the late 16th century.
Because of its location, Nagahama became an important place for both land and water transportation. Thanks to this the city developed quickly, and its own culture flourished. This unique culture, although not as prominent as it once was, still retains a strong presence to this day.
In this article, I will introduce some local tours and experiences that encapsulate the culture, tradition, and food that are unique to Nagahama.
---
1. Experience and Protect the Traditional Kimono Culture and Craftsmanship of Nagahama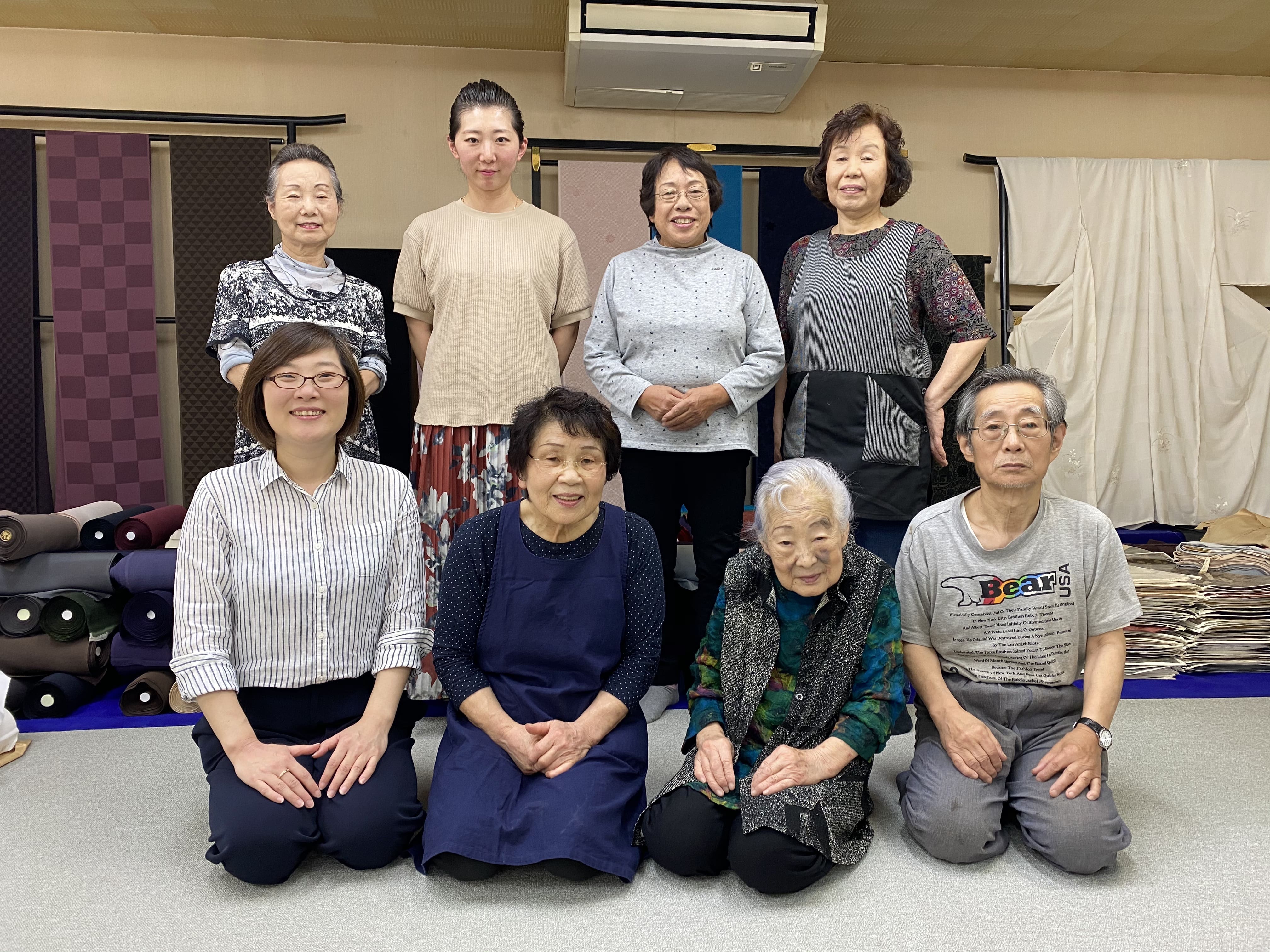 Wana velvet (輪奈ビロード) is a renowned high-quality velvet that is produced in Nagahama. It is a fabric that consists 100% of silk, which is tightly woven yet light and delicate.
Wana velvet is mainly used in making coats for kimono, but nowadays many other products are also made from it, such as gloves, stoles, dresses, and even bags.
Velvet was introduced to Japan from Portugal about 400 years ago, and production in Nagahama started a little more than a century ago. Since then, the manufacturing process here has evolved to become one of the finest of its kind.
Taketsune (株式会社タケツネ) is a hataya (機屋, weaver) that has been producing wana velvet since 1919. As other hataya have closed down, Taketsune has been able to stand the test of time.
On this tour, you will visit the workshop where Taketsune produce their wana velvet. Learn about the history and the intricate process behind the making of this fine product. Feel the passion and love that these artisans have for their craft, and get a chance to experience "needle pulling", a part of the weaving process.
You will also get to see some of the finished products made of wana velvet. And after the tour, you will get a 100% silk handmade velvet face mask to keep.
This tour can be started from 13:00, 14:00, 15:00, and 16:00, and takes around 60 minutes (factory tour for 20 minutes, weaving experience for 10 minutes, lecture and shopping for 30 minutes).
2. Walking Tour of the Post Town That Still Stands in Nagahama: Local Sake Tasting and Temple Visit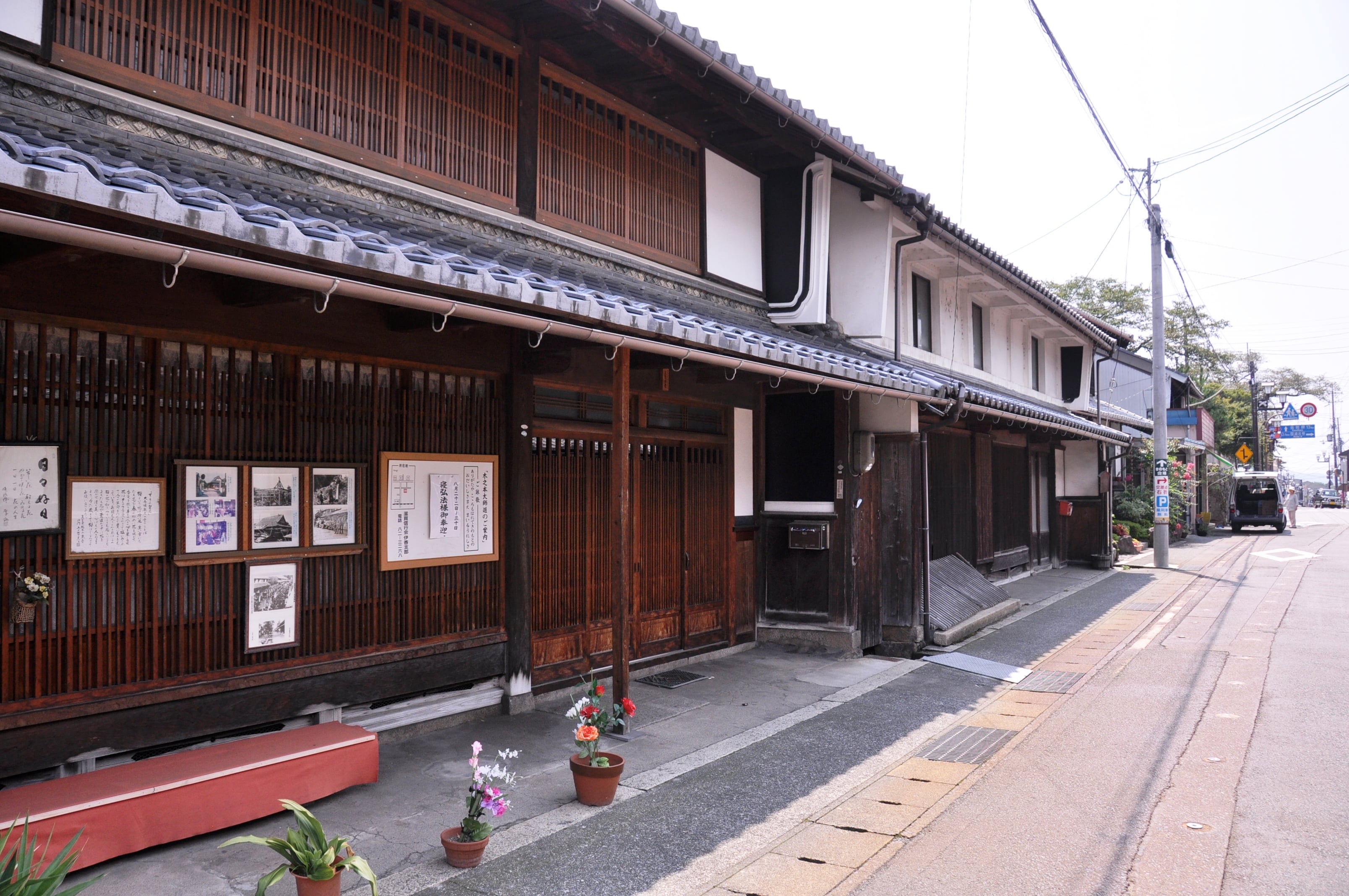 On the northern side of Nagahama City is a town called Kinomoto (木之本町). As I mentioned above, Nagahama was an important transportation point during the Edo period, and Kinomoto was the post-station town on the Hokkoku Kaido (北国街道) highway, where travelers would rest from their journeys.
Although this route is not as well traveled as it used to be, the post town of Kinomoto has retained its traditional aesthetic. You'll see many traditional Japanese houses, and many family businesses that have been there for generations. Visitors may feel as though they've traveled back in time.
This tour starts by walking around the town, so you can take in the traditional aesthetics of the landscape, and hence appreciate the hard work this town has put into preserving its culture.
You will visit Tomita Shuzo (冨田酒造), a local sake brewery that is said to be one of the ten oldest operating in Japan. You will also visit Daiko Shoyu (ダイコウ醤油), a traditional soy sauce factory that has been in business for over 150 years. Learn about the history of these long-running businesses, while tasting their local products.
Note: sake and alcohol samples are only available for guests aged 20 or older.
You will also stop by some other small, family-run shops. More than the products themselves, this tour is about getting to know the community and history of these local businesses.
You will also stop by at Kinomoto-Jizo-in Temple (木之本地蔵院), which is one of the historically important spots in this town.
This 90-minute tour can be started from 10:00 to 14:00.
3. Blacksmithing Experience – Make Your own Paper Knives Instructed by a Skilled Craftsman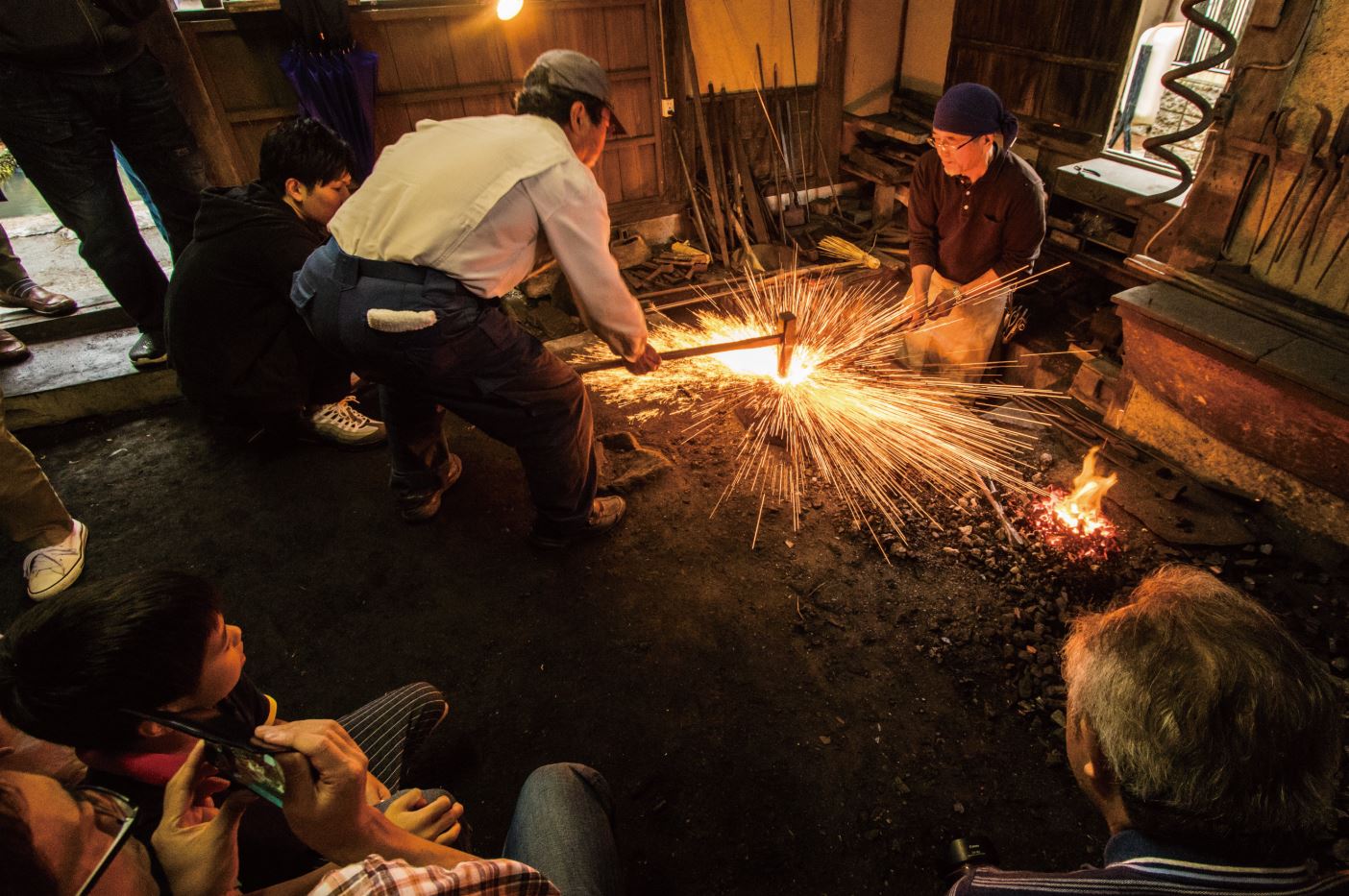 The next tour on this list takes place on the east side of Nagahama, in a small town called Kajiya-cho (鍛治屋町).
This is a town that prospered through blacksmithing, which is more than apparent when you know that Kajiya-cho literally means "Blacksmith Town".
Blacksmithing in this town is said to have begun all the way back in the Heian period (between the 9th and 12th centuries). During the Warring States period they used to produce weapons, such as spears. Spears made here were known as Kusano-yari (草野槍).
After the Warring States period ended, they changed to producing farm tools, and the town was full of blacksmith huts. But in the middle of the 20th century most of these huts closed, and at this moment there is only one blacksmith hut that is in use.
This blacksmith hut is called Manyo Blacksmith Hut (萬右鍛治小屋), and it is designated as a City Tangible Folk Cultural Property.
In this tour you will visit the blacksmith hut and learn how to make a paper knife from a five-inch nail. A skilled craftsman will give you a lecture, and guide you through the process.
Afterward, you will take a coffee break at a traditional Japanese-style house.
You can also add the option to walk around the beautiful town with a local guide.
The duration of this tour is about 120 minutes and you can start any time between 9:00 and 14:00.
4. Learn About Veganism, Experience Squeezing Soy Milk & Making Tofu Using Local Soybeans in Nagahama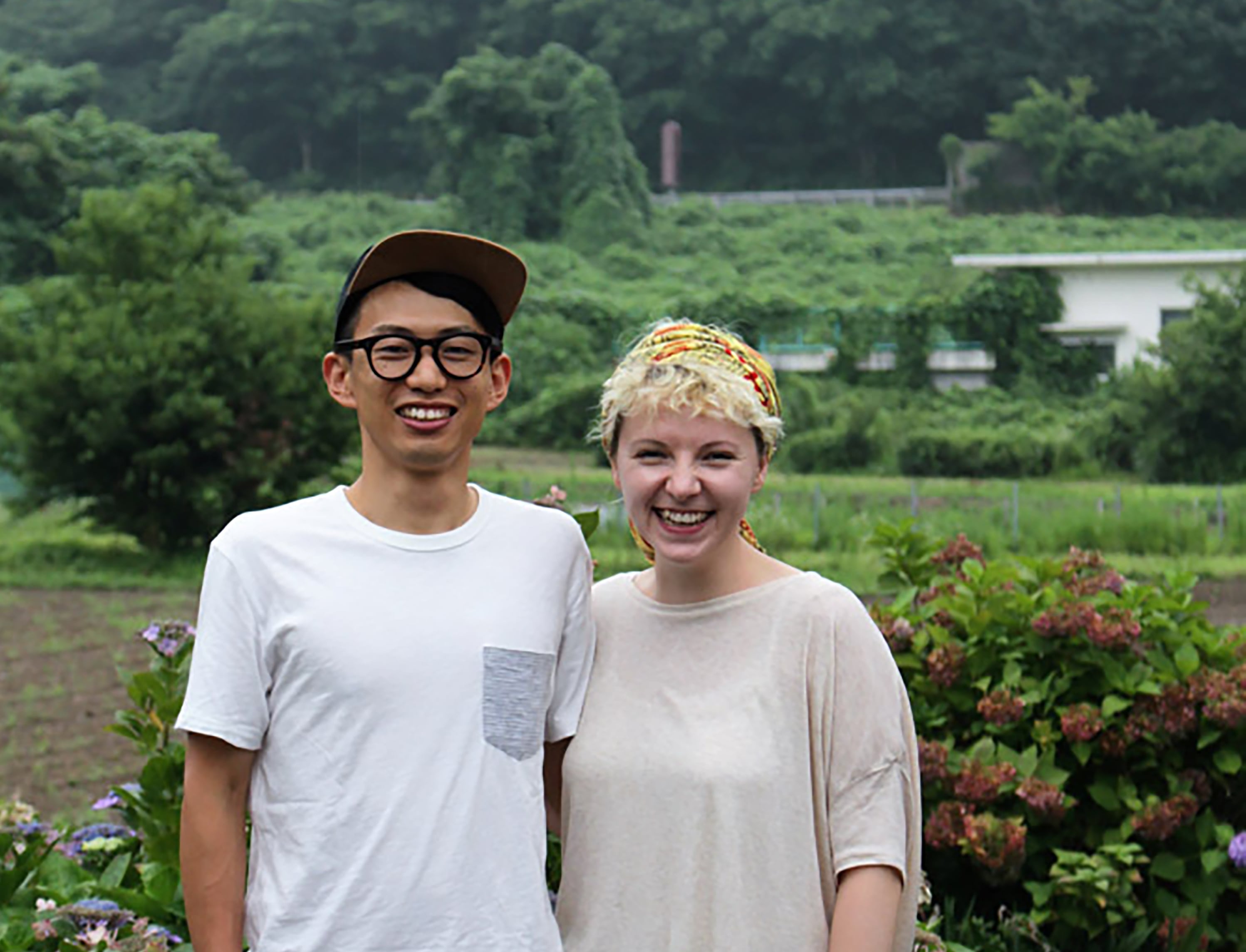 From here on, we proceed to the food-related tours.
Have you heard of the brand "Moon Food Japan"? They are famous for their vegan ice cream that is made from 100% pesticide-free soybeans from Nagahama.
In this tour, you will learn about the local soybeans, and vegan lifestyle in general, directly from the couple that produces this brand. Listen and feel their passion for veganism, and the importance of using local ingredients.
You will get to experience making soy milk from squeezing the soybeans, as well as making tofu from that same soy milk.
You will also get to taste the tofu you made for yourself, along with miso soup and onigiri. After this light meal, you will have a taste of their famous soy ice cream.
This tour lasts about 180 minutes and the starting time is 10:00.
Even though veganism is becoming more common, it is still a relatively new concept that many don't fully understand. This tour will hopefully clear up any uncertainty you might have about the topic.
5. Distillery Tour + Tasting Experience With Staff who are Passionate About Beer and Whisky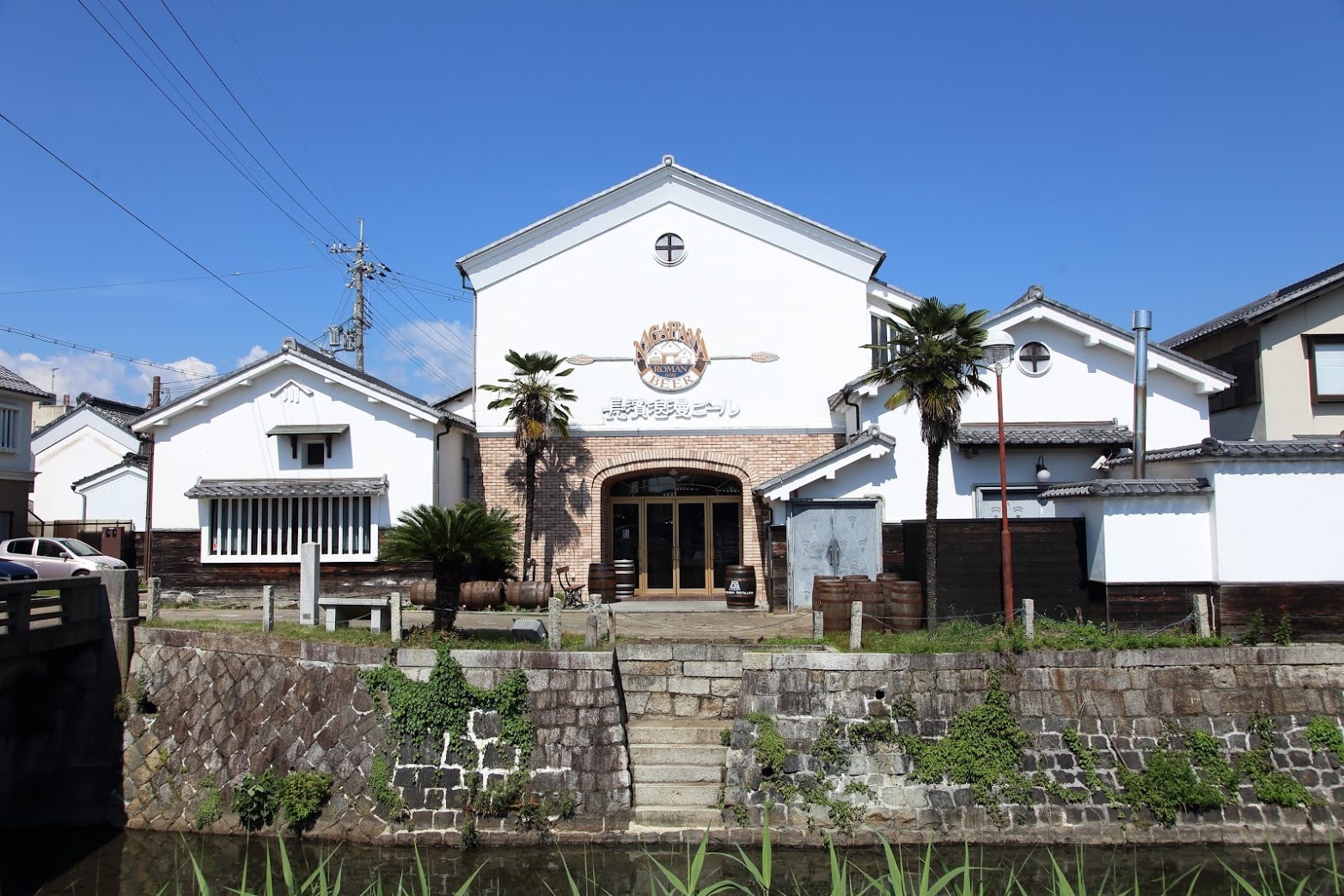 In central Nagahama, there is a small brewery called Nagahama Roman Beer (長濱浪漫ビール). They have been producing award-winning quality craft beer since 1996. And in 2016 they opened a whisky distillery — officially the smallest in Japan. Although newly opened, their whisky has already been highly praised internationally.
Although Nagahama Roman Beer has only nine staff, each one of them is passionate about their craft and they want the world to know this. This tour is all about getting to know the passion of each and every one of the staff, not only through their products but also through their stories.
On this tour, they will show you around the distillery. You'll meet the staff members, and feel their love for the craft as they explain how things work in the distillery.
Get to taste and compare the various types of craft beer and whisky. As I mentioned, many of their products have won international awards, so this is a great opportunity to savor high-quality craft beer and whisky.
You can also enjoy a meal at the annexed restaurant that serves dishes made with local ingredients. These dishes are made so they match perfectly with their beer and whisky.
Note: extra charges apply for food other than the pairing set at the restaurant.
This tour takes about 90 minutes and is available every day between 10:00 and 16:00.
6. Learn About Hunting Wild Animals From a Real Hunter, With an Authentic Gibier Food (Game Meat) Experience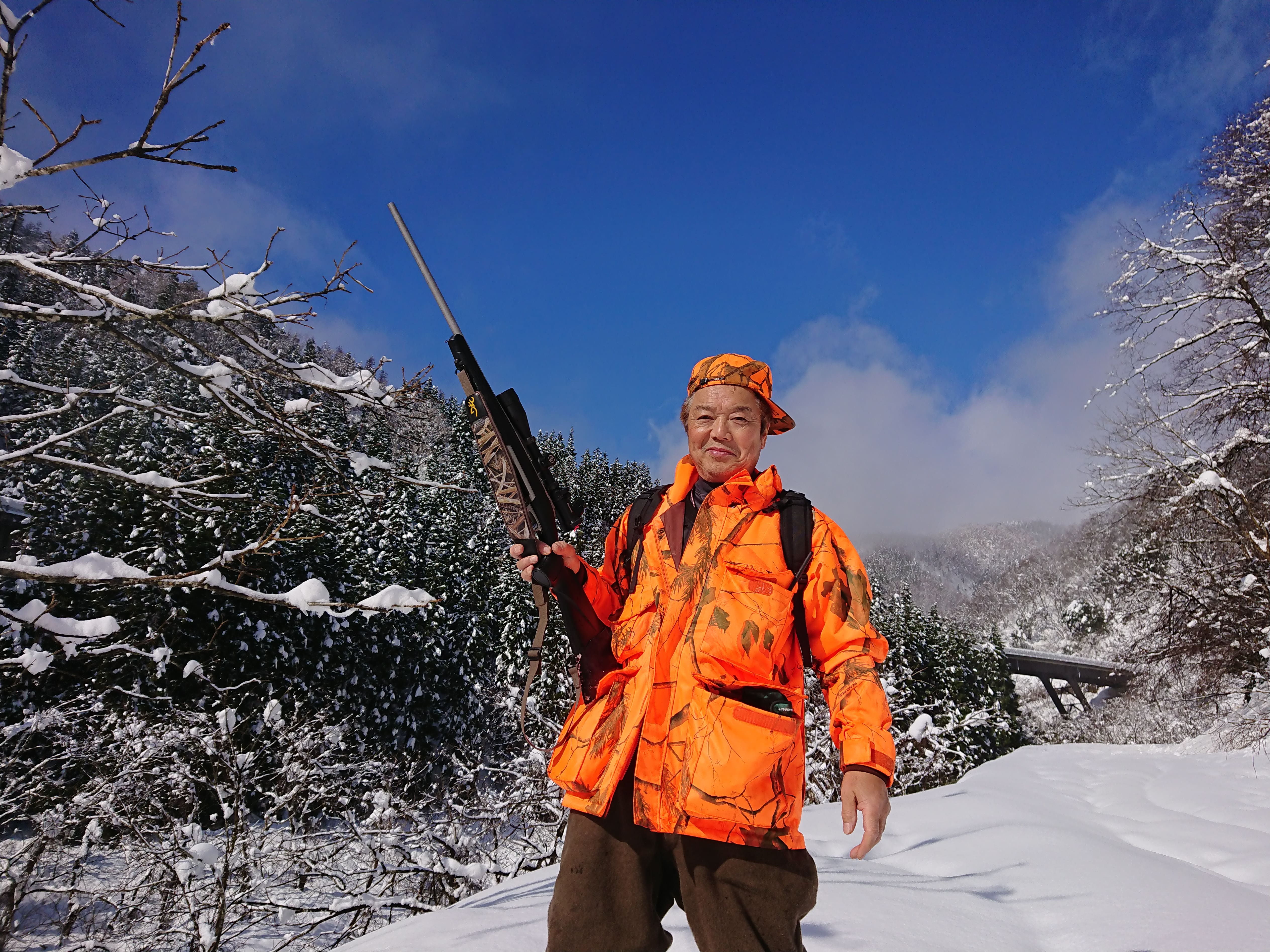 The last tour on our list is one that will make you reflect on the weight of life.
In the northern part of Nagahama is an area called Oku Biwako (奥琵琶湖). There, between November and March is hunting season, and on this tour you can learn about hunting wild animals from a real experienced hunter.
Some people might think of hunting as unethical, but on this tour you will see that there is much more to it than just taking an animal's life. You'll learn about the importance of preventing overpopulation, and the impact that it has on local farmers.
You'll learn the different ways to hunt and catch wild animals, and how to prepare the meat so that there is as little waste as possible. And you'll also see the real tools used in hunting.
Following the lecture, you will get to try six or seven different dishes of authentic gibier (game meat) cuisine, prepared by the owner of local izakaya "Kintaro". There's no doubt that you will have a different perspective on eating meat after listening to the explanation from the hunter.
The duration of this experience is 120 minutes, and the tour starts at 17:00.
This tour is not only informative, but also gives you the opportunity to reflect and think about the weight of life.
---
I hope you have enjoyed this article! Nagahama is famous for its history, but it's important to realize that there is much more to this city: traditions that have been followed for generations, and culture that is preserved and reflects local values.
All of these tours and experiences are meant to not only inform you about traditions and culture, but also to help you rediscover the essence of what makes life richer.
No matter which of these tours you take, there is no doubt that it will be a unique experience that makes you reflect on your own values.
Want to know more about Shiga Prefecture and the surrounding areas? Check out the following articles!
▽Related Articles▽
▼Editor's Picks▼
---