Miidera Temple: the Most Powerful Temple in Shiga
Rich History, Plenty of Nature, and Luxury Temple Lodging at Miidera Temple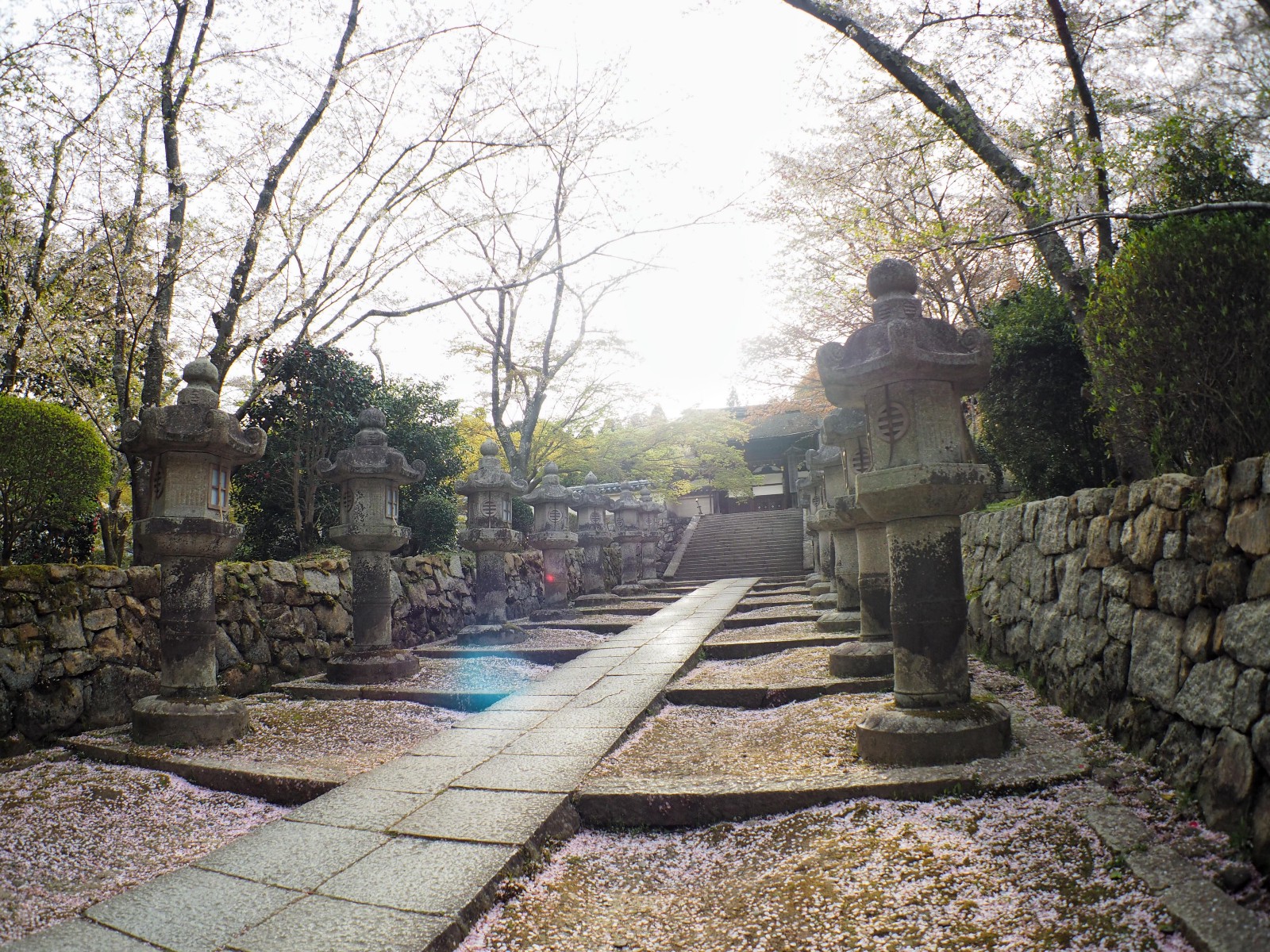 Miidera Temple (三井寺) is the head temple for Tendaijimon Buddhism, located on Mt. Nagara in Otsu City, Shiga Prefecture. Despite being one of the most historically important temples of the region and having very easy accessibility, it has yet to be known widely by foreign visitors. Rich in history, plenty of nature, and even a high-end luxurious temple lodging can be experienced. In this article, I will introduce you to some of the charm points of this hidden gem temple.
History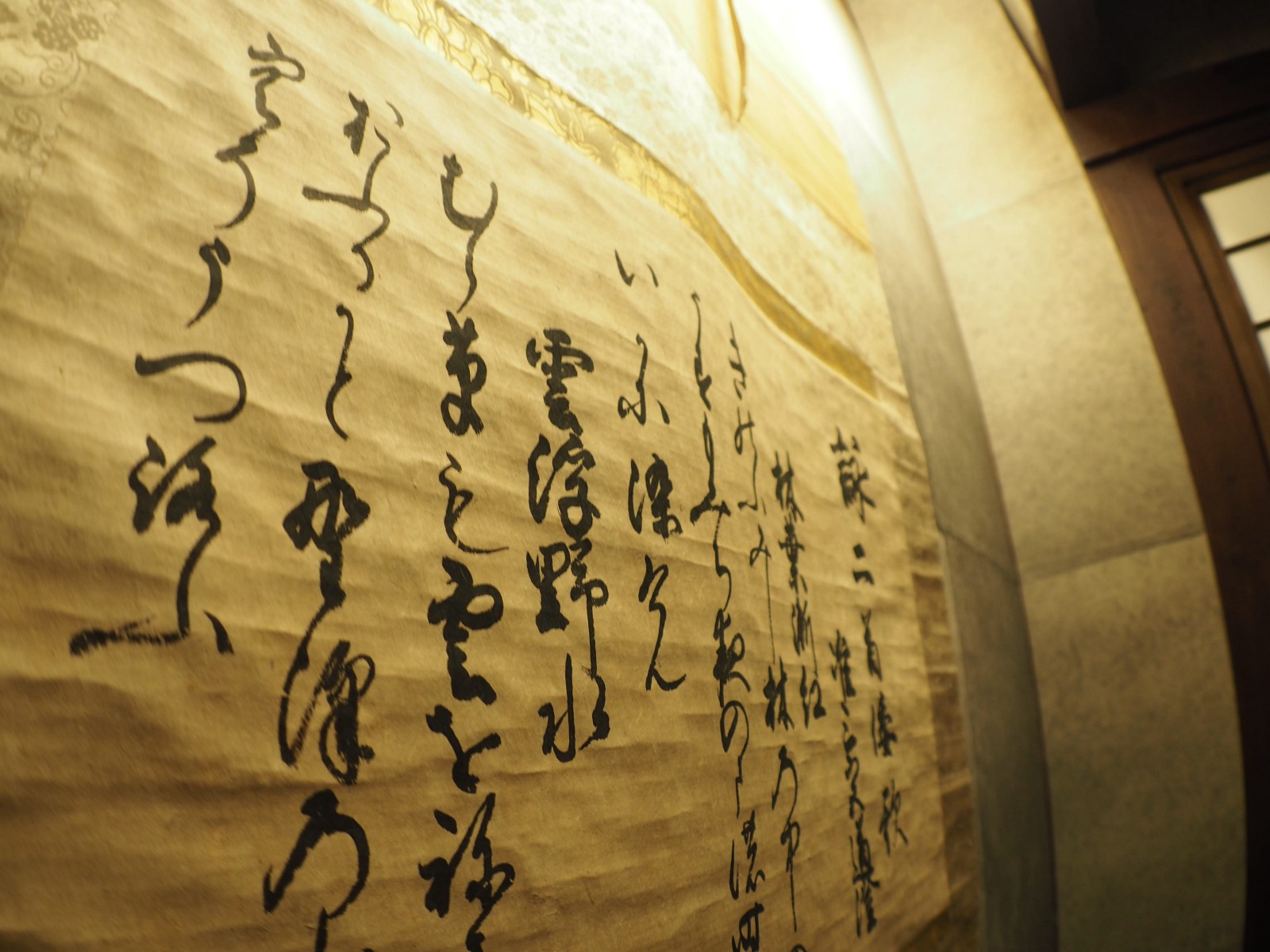 The temple's origins go back to as far as 1,300 years. The official name of the temple is "Onjo-ji", but it is widely known as "Miidera" which translates to "3 well temple". This doesn't mean the temple has 3 wells. But it has a well with a fountain said to have healing effects, and 3 emperors (from over 1,300 years ago) had their first bath in this well.
This temple is also known as the "Temple of the Phoenix" because historically, it has been the victim of countless war battles due to both religious and political conflict. Throughout the years, the main hall has been burned down 7 times (if you count smaller damages, it is over 50 times). But it has been rebuilt by the community every single time. Because of this, many people come to this temple to pray in hopes to recover from hardship.
Nature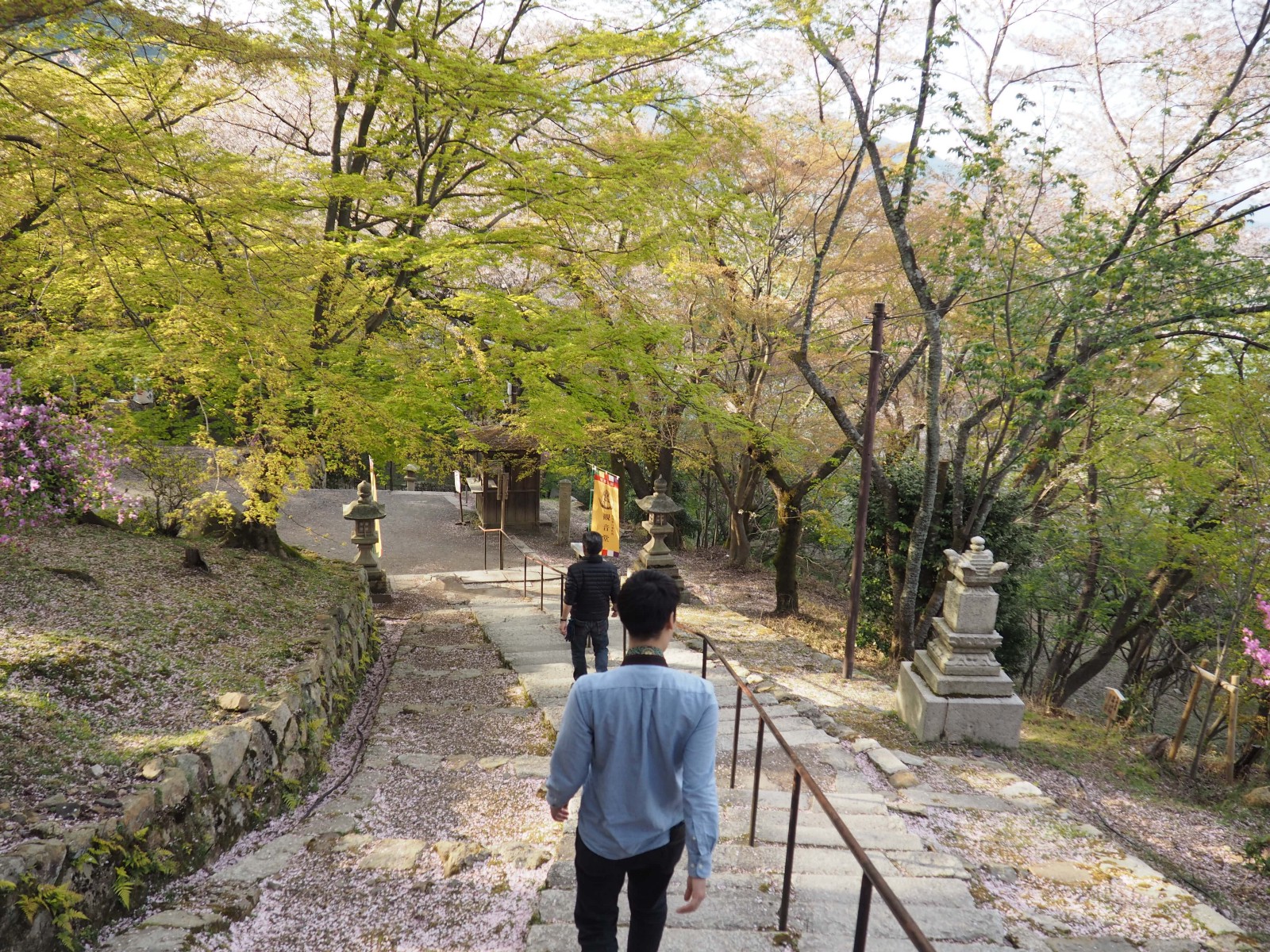 Miidera Temple is really a hidden gem, not very known to foreign visitors. Because of this, it is not so crowded and the nice scenery from the top point of the temple is just amazing. The uninterrupted view of the largest lake in Japan "Lake Biwa" aside from the town of Otsu. And depending on the season, you can enjoy very different views.
During springtime, the 1,500 cherry trees that are planted all around the premises of the temple can be seen blossoming, creating breathtaking scenery. And in Autumn, you can enjoy the view of the red and yellow tainted mountains created by the autumn leaves. The scenery is so beautiful, so much that many movies are filmed within the premises of the temple, such as Rurouni Kenshin (Samurai X).
The temple is located in an area that is considered to be very spiritually charged. In feng-shui terms, it is said that the energy flowing from the surrounding mountains combined with the energy stored in "Lake Biwa" makes this location one of the most spiritually powerful places in the country. It is not widely known, but the capital of Japan used to be near this area (over 1,300 years ago) for a short period of time for this very reason.
Accessibility
It takes only about 30 minutes by train from Kyoto station to the nearest train station which is "Miidera Station". From there, it only takes a 10-minute walk to the entrance of the temple. As you walk out of Miidera Station, you will immediately notice the stunning view of Lake Biwa. And as you walk towards the temple, you will be walking aside the Lake Biwa Canal, which was constructed during the Meiji era. On both sides of the canal are cherry trees aligned, which complete a very photogenic pathway to the temple during springtime when you can see the cherry blossoms.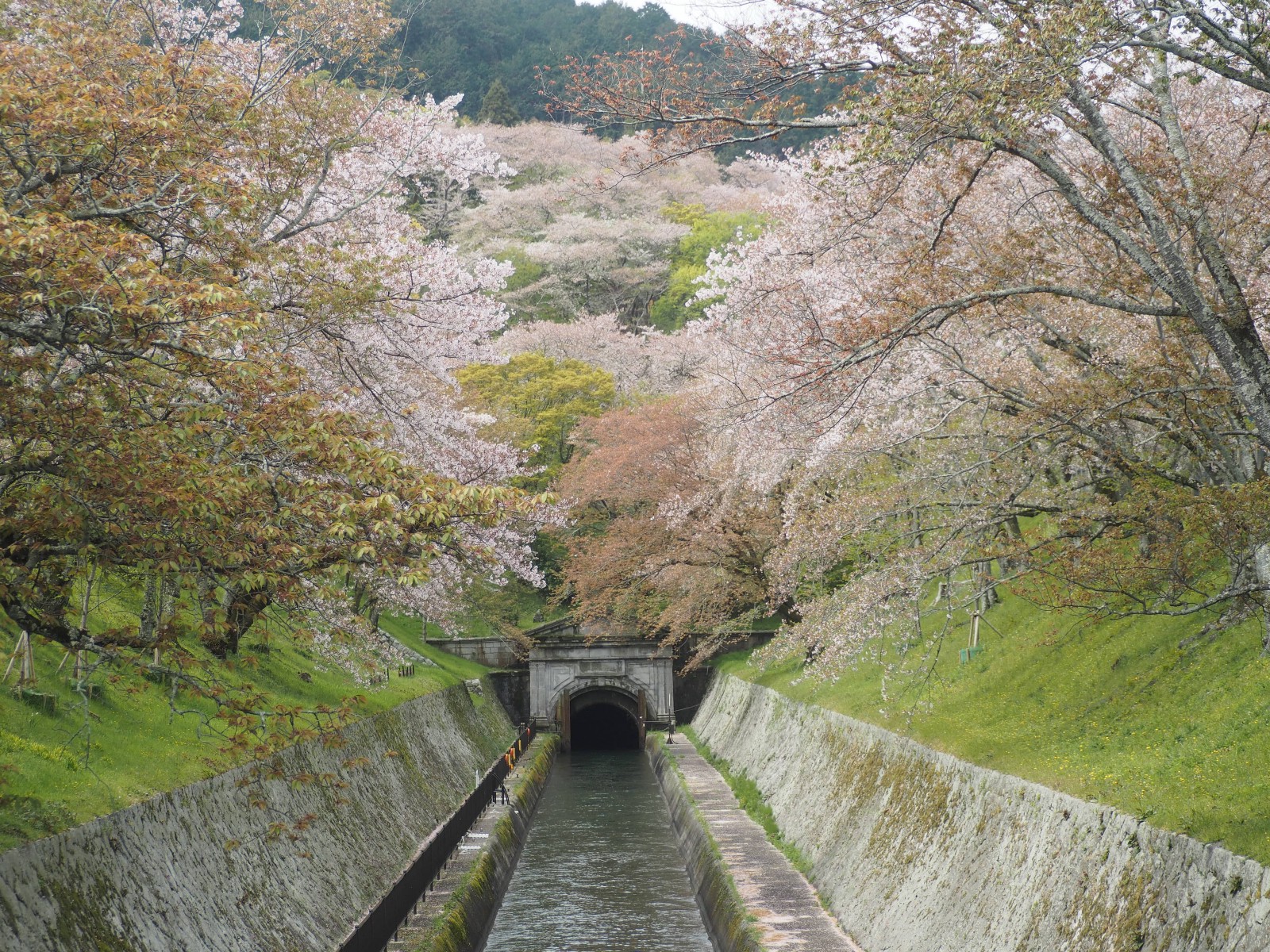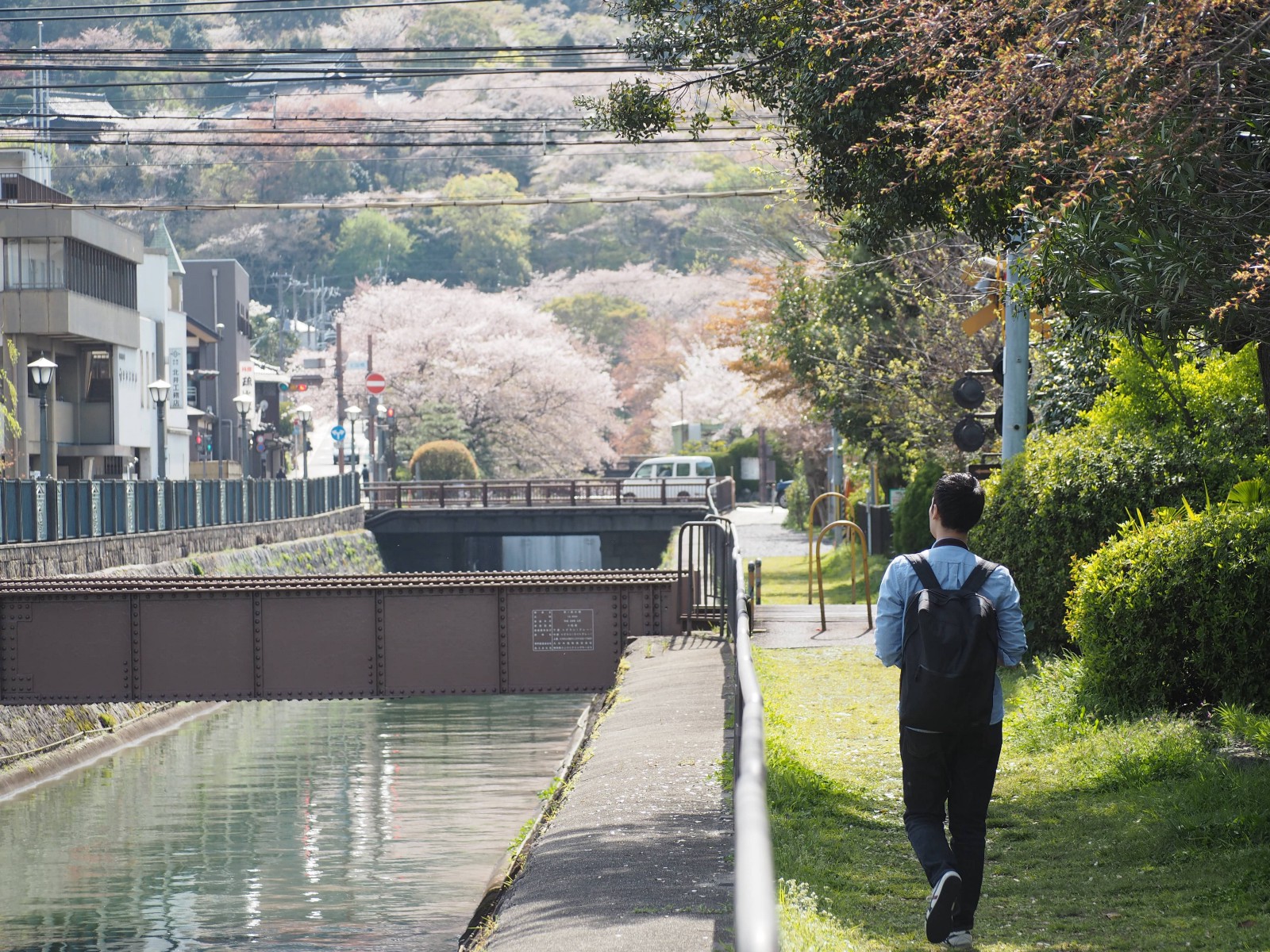 What to see
1. Niomon Gate (仁王門)
The entrance of Miidera Temple, with 2 guardian statues guarding the entrance. Tokugawa Ieyasu donated it to Miidera temple about 400 years ago. It is designated as Cultural Property of Japan. The structure of this gate is called "Romon", which is a tower gate built in two levels. This one, in particular, is known to be an outstanding example of Romon, which makes it one of the attraction points of this temple.
2. Mii no Bansho or Mii's evening bell (三井の晩鐘)
Mii's evening bell is one of the points this temple is most known for.
It is counted as one of "The 3 great bells of Japan" as well as one of the "Eight views of Omi" and is known to produce the most beautiful bell sound in all of Japan. This bell was cast by the Toyotomi family about 400 years ago and is designated as Cultural Property of Japan.
3. Kon-Do (金堂)
The main hall of the temple. As stated above, this hall has been repeatedly destroyed and rebuilt several times. The actual Kon-Do was rebuilt by Toyotomi Hideyoshi's wife 400 years ago. It is known to be a formidable example of the architectural style of that period. It is designated as a national treasure and is this temple's main attraction.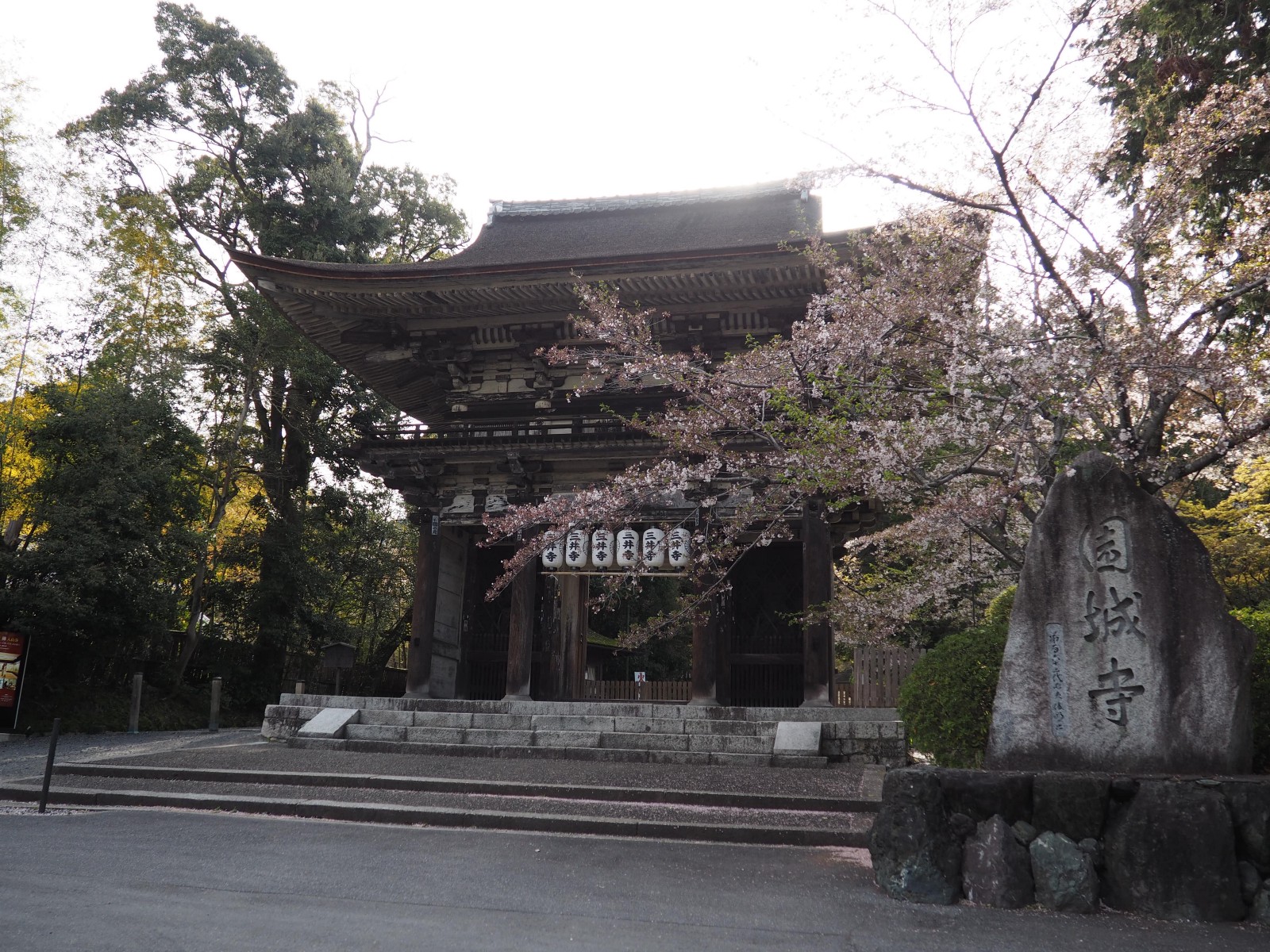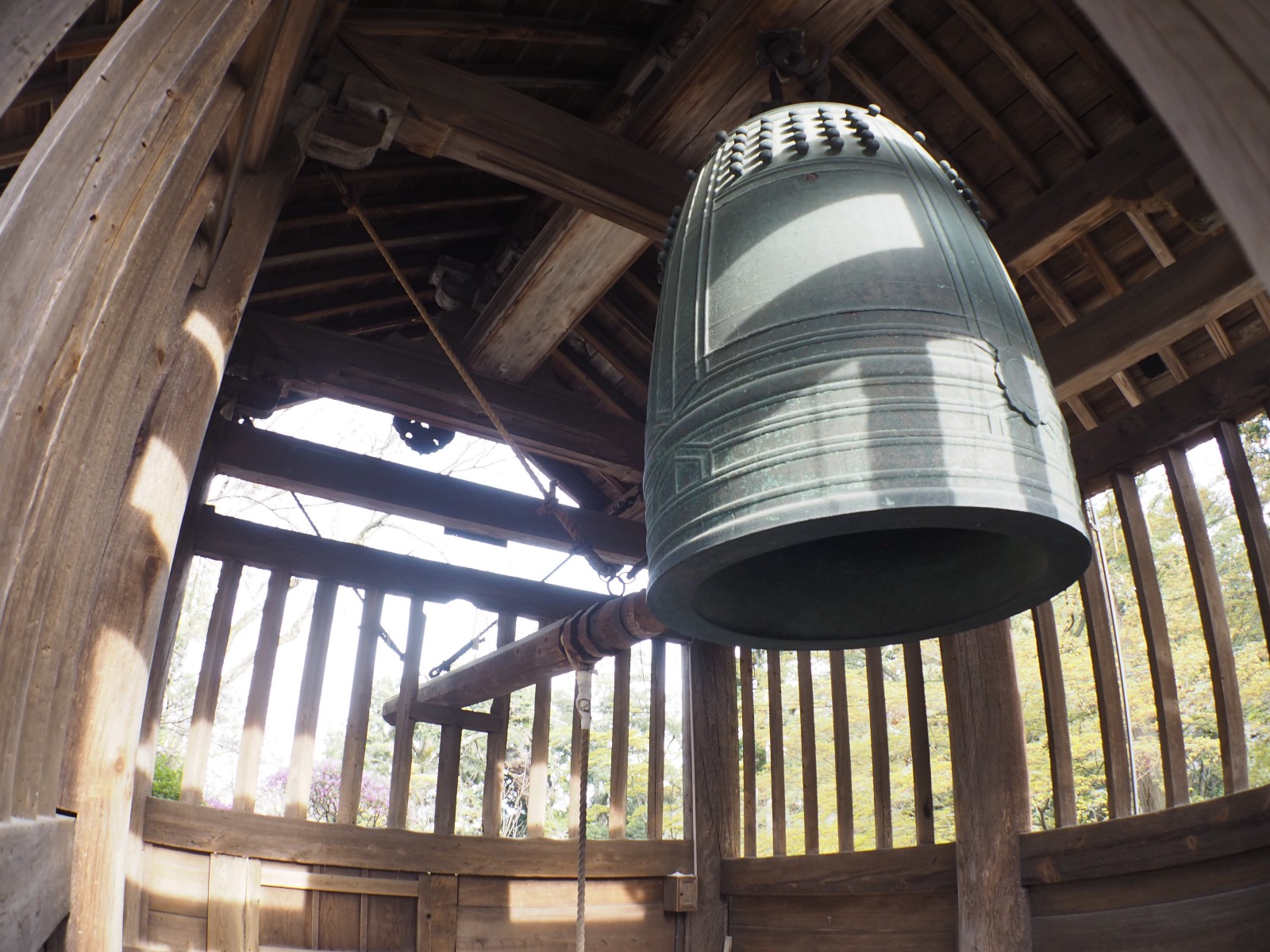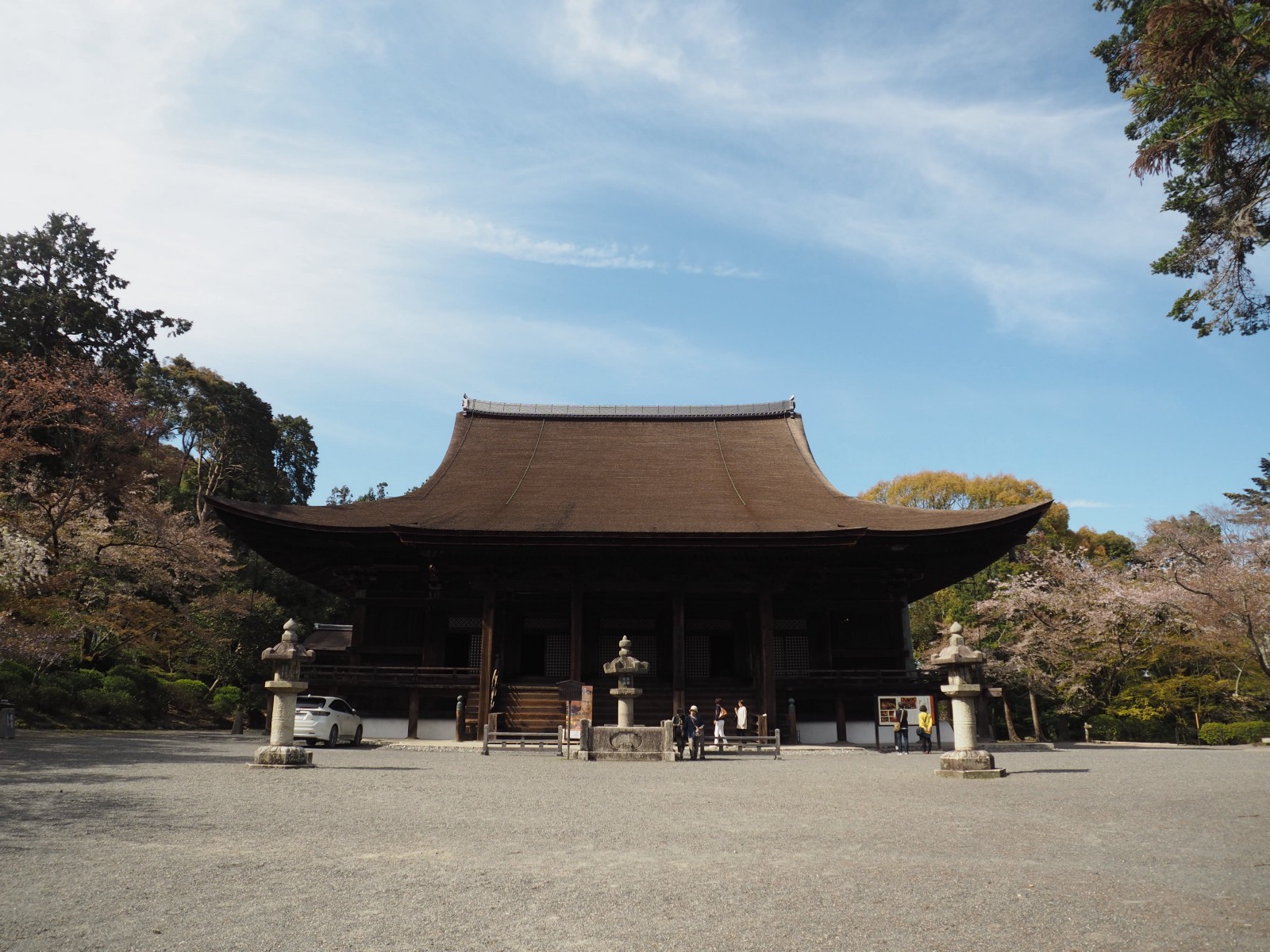 4. Akaiya (閼伽井屋)
This is the well that is known to have been used to bathe the 3 emperors, 1,300 years ago. Thus, becoming the origin of the name "Miidera". The spring water from this well is exclusively used to offer to the Buddha. The well is protected by an enclosure at the west side of the Kon-Do. The well is designated as Cultural Property of Japan
5. Reisho-Do (霊鐘堂)
Legend says this bell was taken away from Miidera Temple once by the legendary warrior monk "Benkei". He pulled it up to Mount Hiei but got angry at the bell for the way it sounded and threw it to the bottom of the valley. The scratches on the bell are said to be from the impact when it was thrown. After this event, the bell was replaced with the current "Mii no Bansho".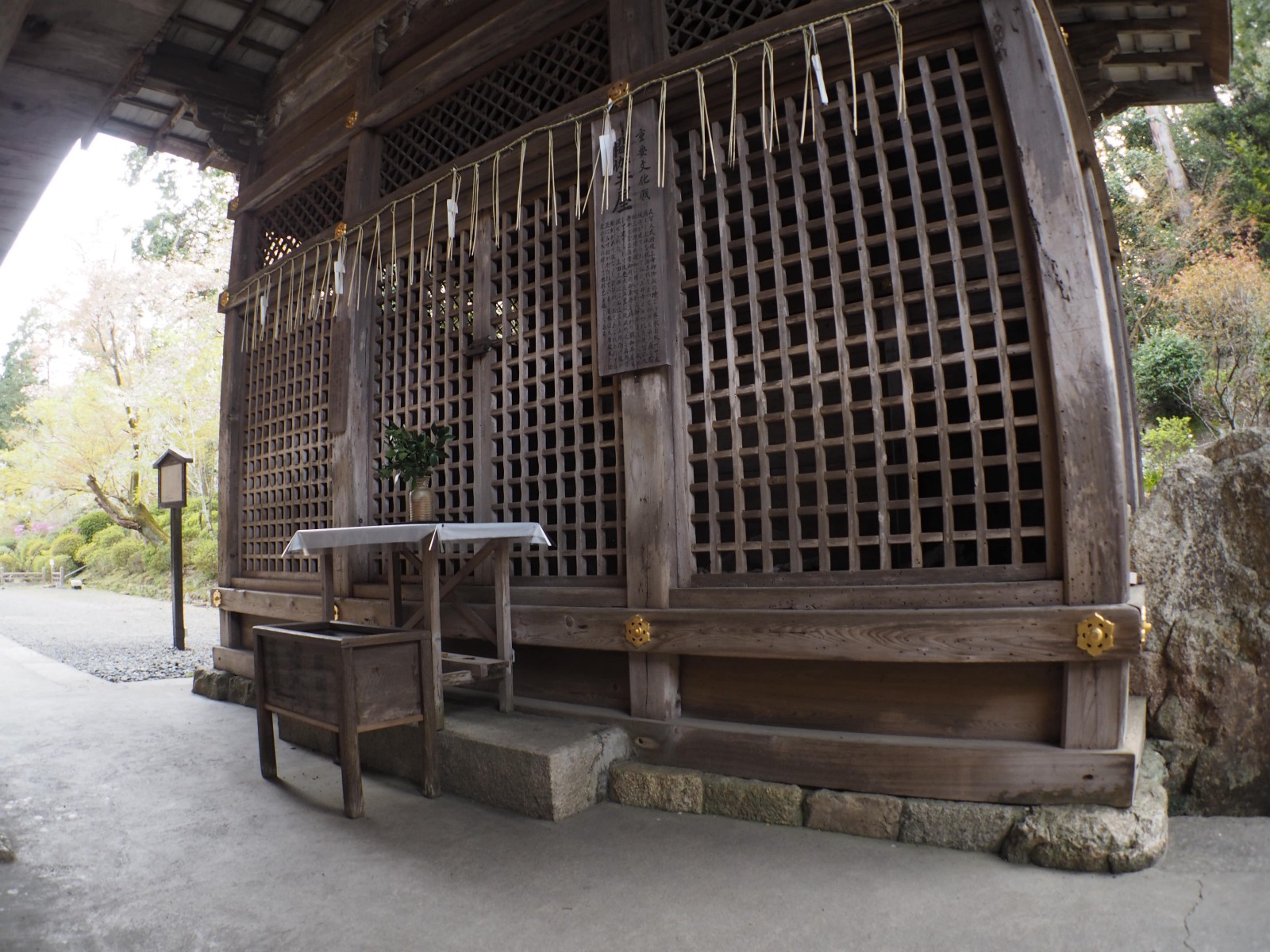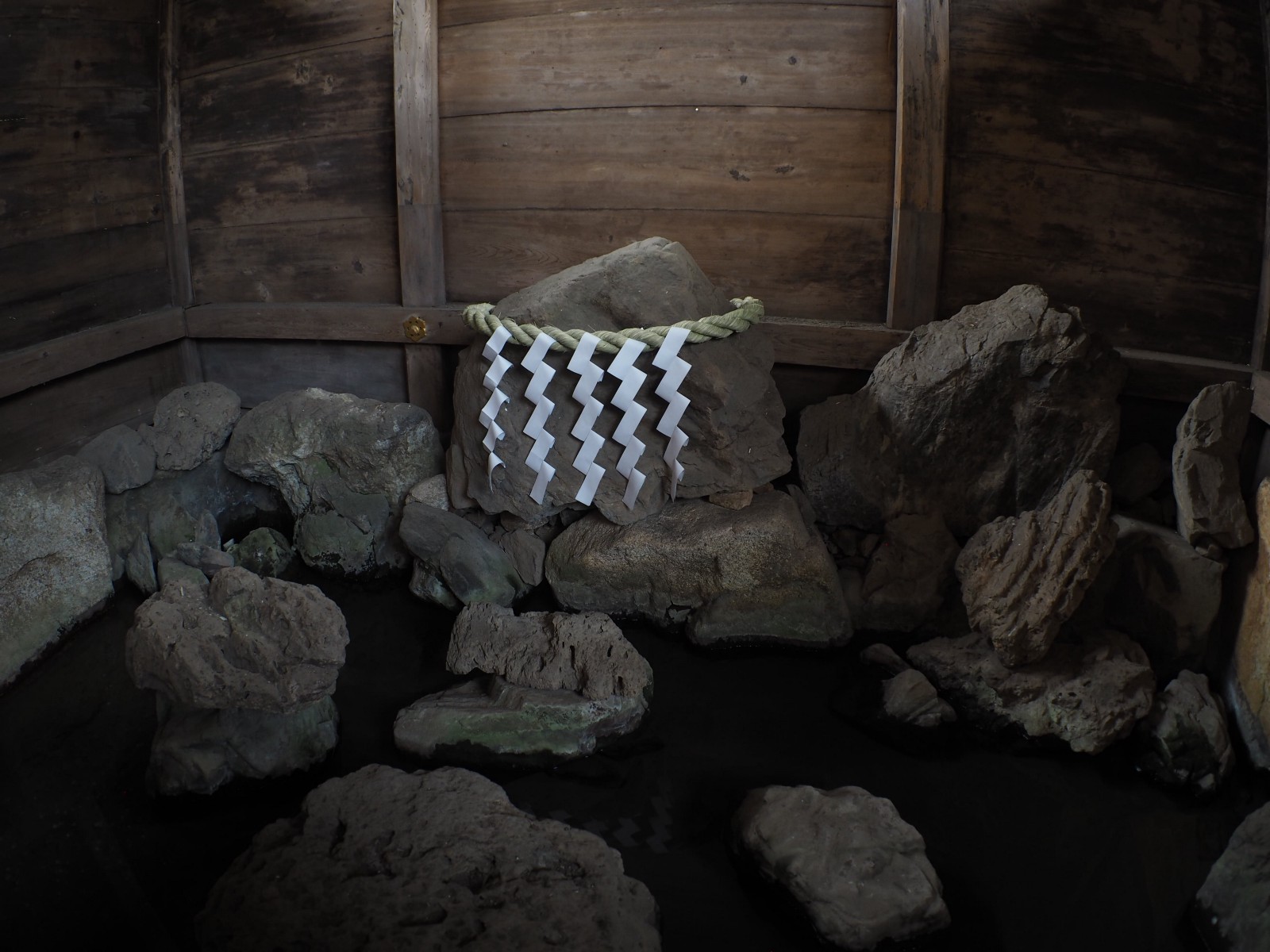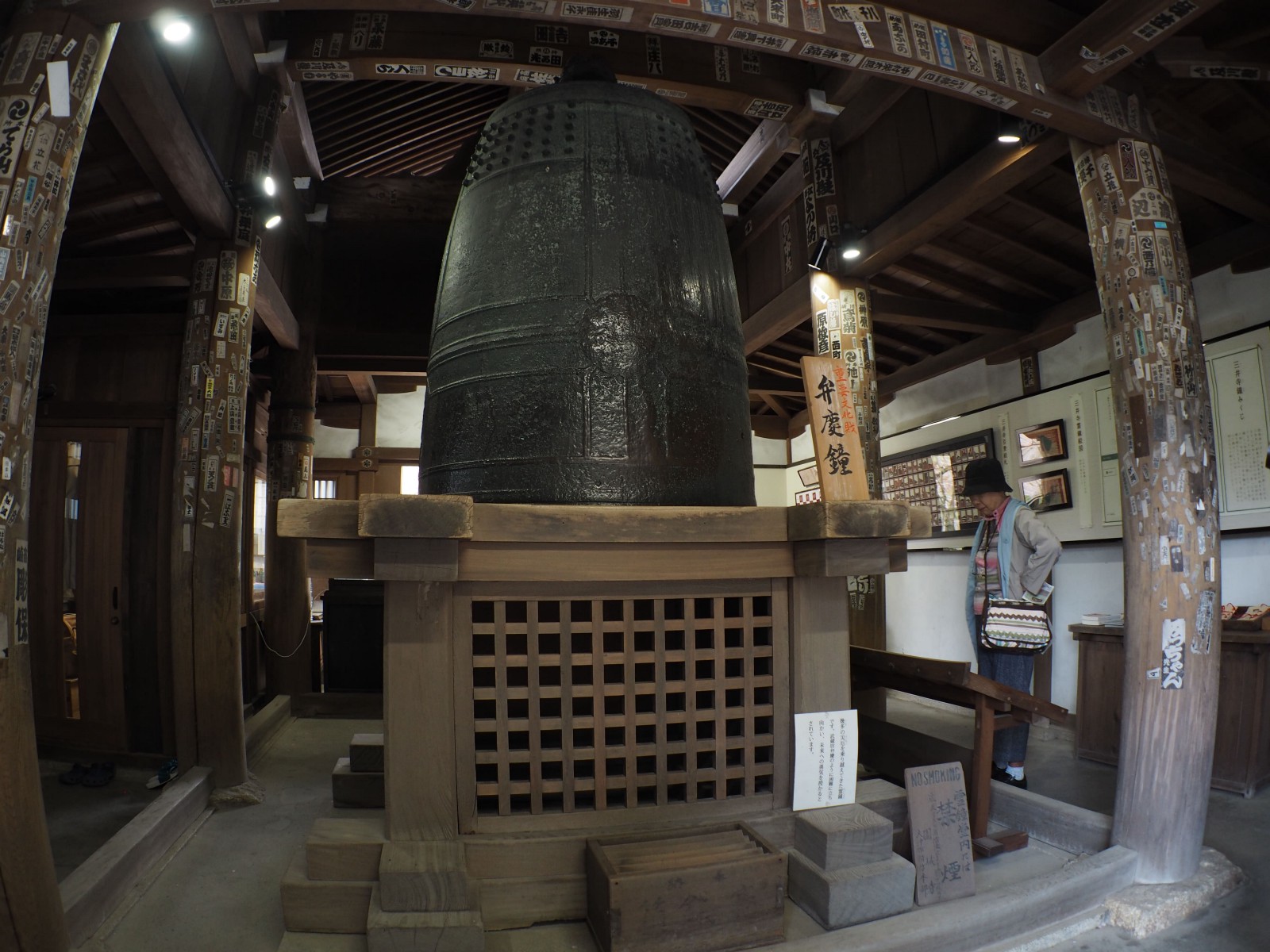 6. To-in/ Three-story Pagoda (唐院/三重塔)
Designated as Cultural Property of Japan, the structure itself was built over 500 years ago during the Muromachi period. But It was relocated in Miidera Temple by the donation of Tokugawa Ieyasu about 400 years ago. A scene from Rurouni Kenshin (Samurai X) was filmed in this area.
7. Kannon-Do (観音堂)
Designated as Cultural Property of Shiga Prefecture. Built in 1072, it is the 14th temple out of the 33 temples that make up the "Saigoku Kannon Pilgrimage". This is one of the oldest pilgrimage routes of Japan. Because of this, many Japanese pilgrims come and visit this hall.
8. The top point of the Temple
After visiting the Kannon-Do, you will find stone stairs that will lead you to the highest point of the Miidera Temple's premises. There's an observation deck that overlooks the city of Otsu and Lake Biwa. Many Famous poets such as Matsuo Basho and Masaoka Shiki are said to been inspired by this place for some of their writing work.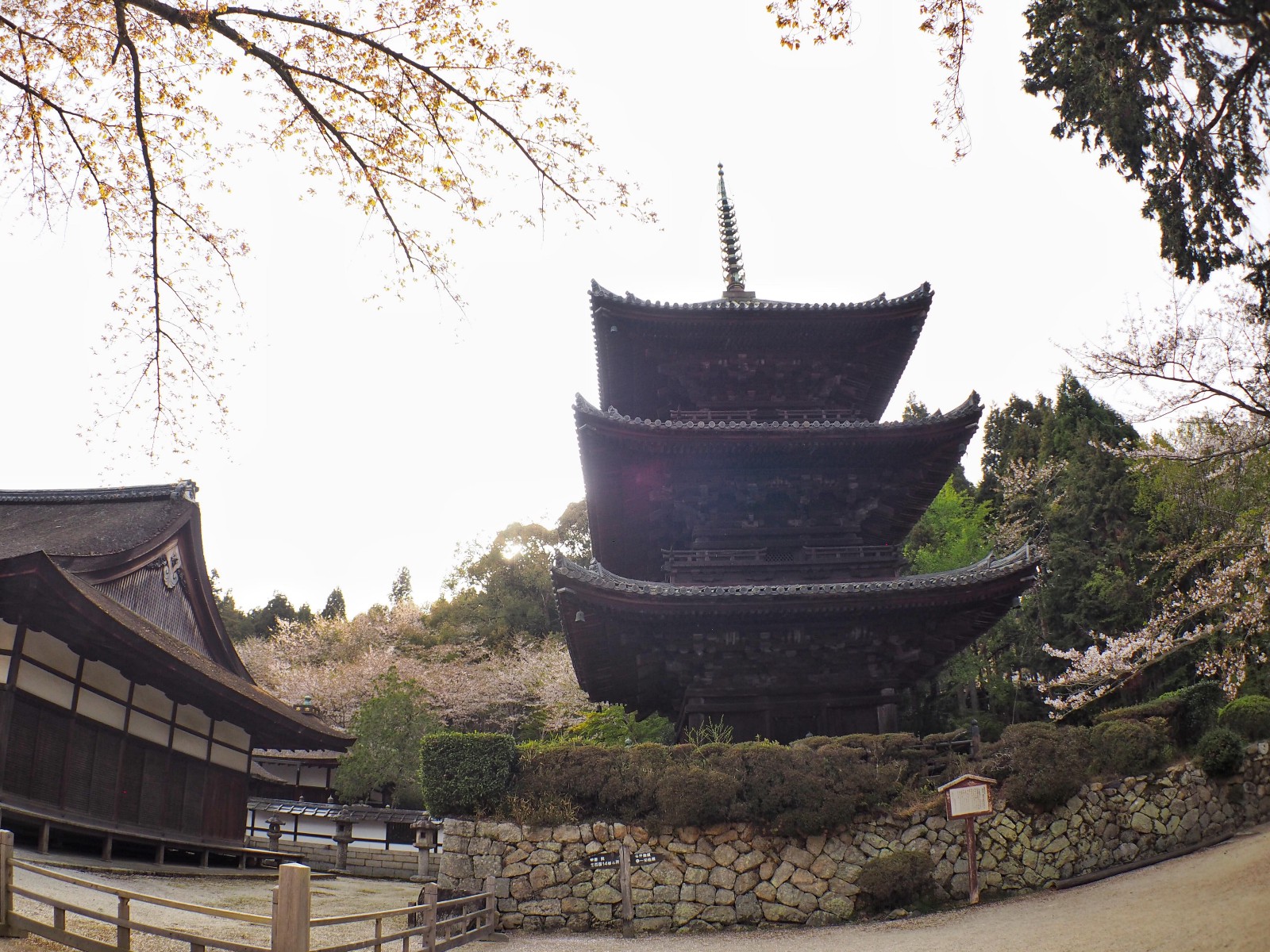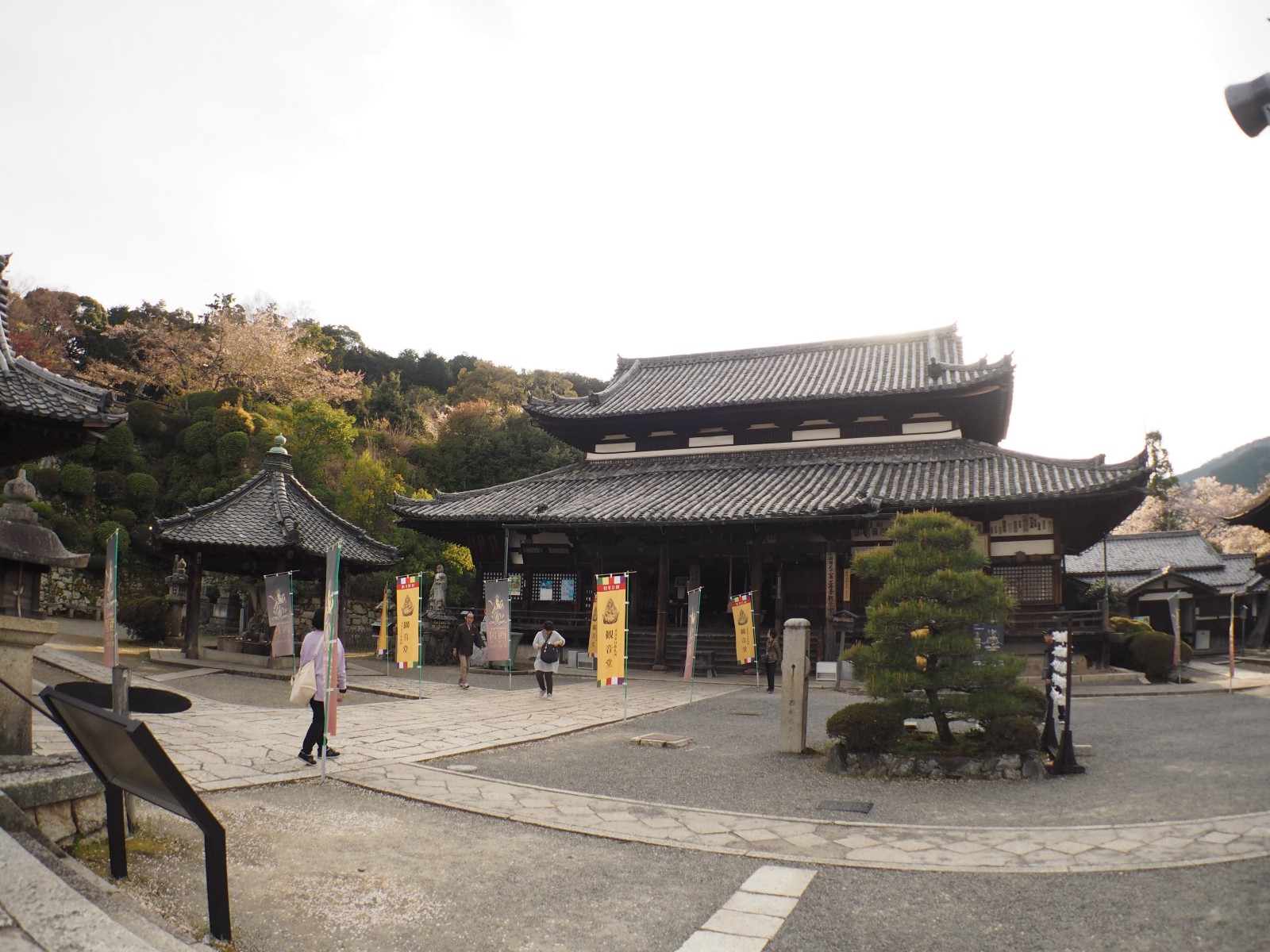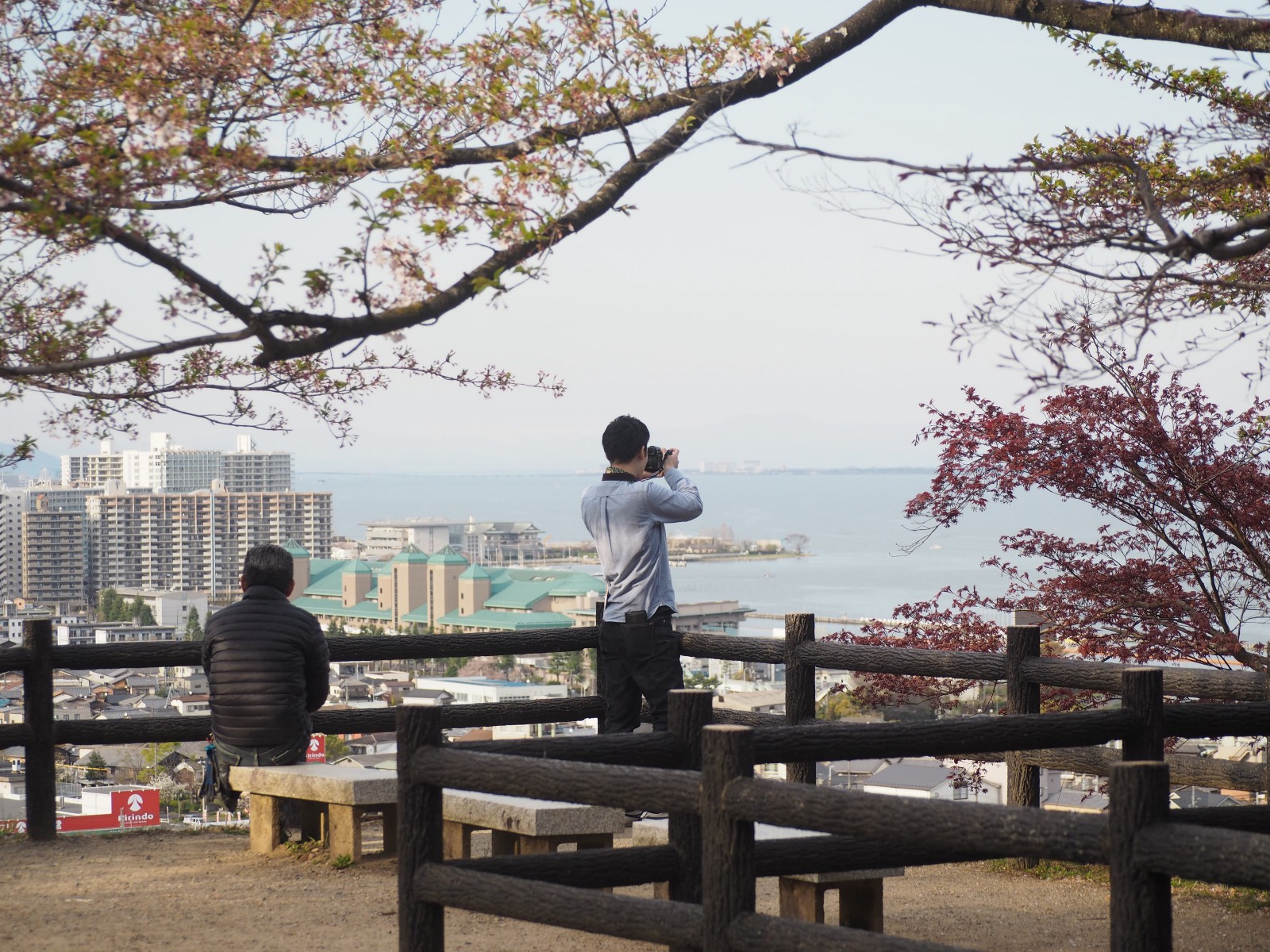 Temple Lodging
Temple lodging, or as they call it in Japan "Shukubo", is an overnight accommodation provided by Buddhist temples. Usually, these temple lodgings are of very reasonable price, including a modest (but healthy) meal, and is minimalistic when it comes to accommodation. But here in Miidera Temple, things are different.
The temple lodging facility is called "Myogon-In". It is a high-end, luxury-type temple lodge with prices going from ¥150,000/person. It only accepts 1 group per night (2 to 4 people), which means the entire lodge is all for you.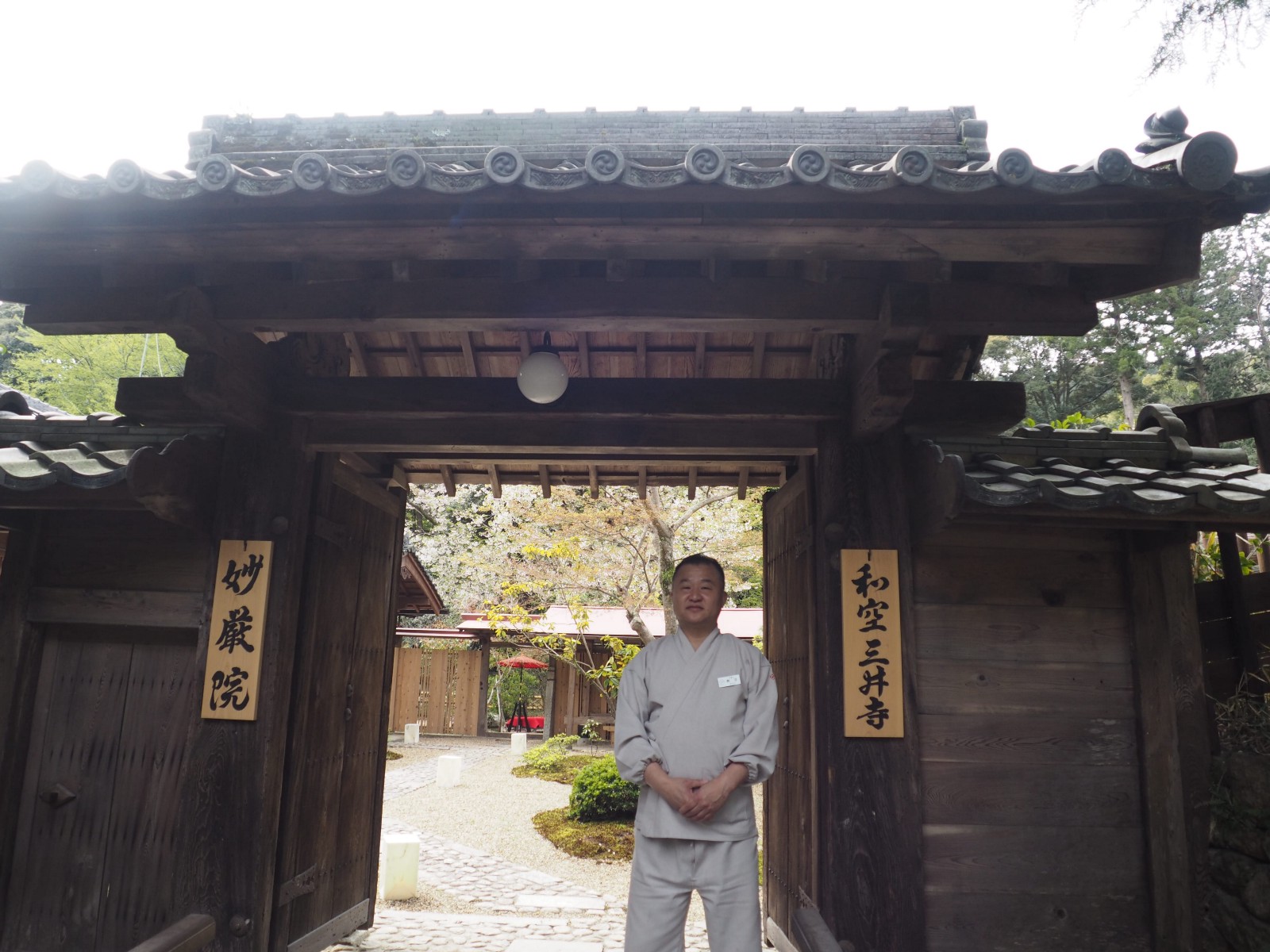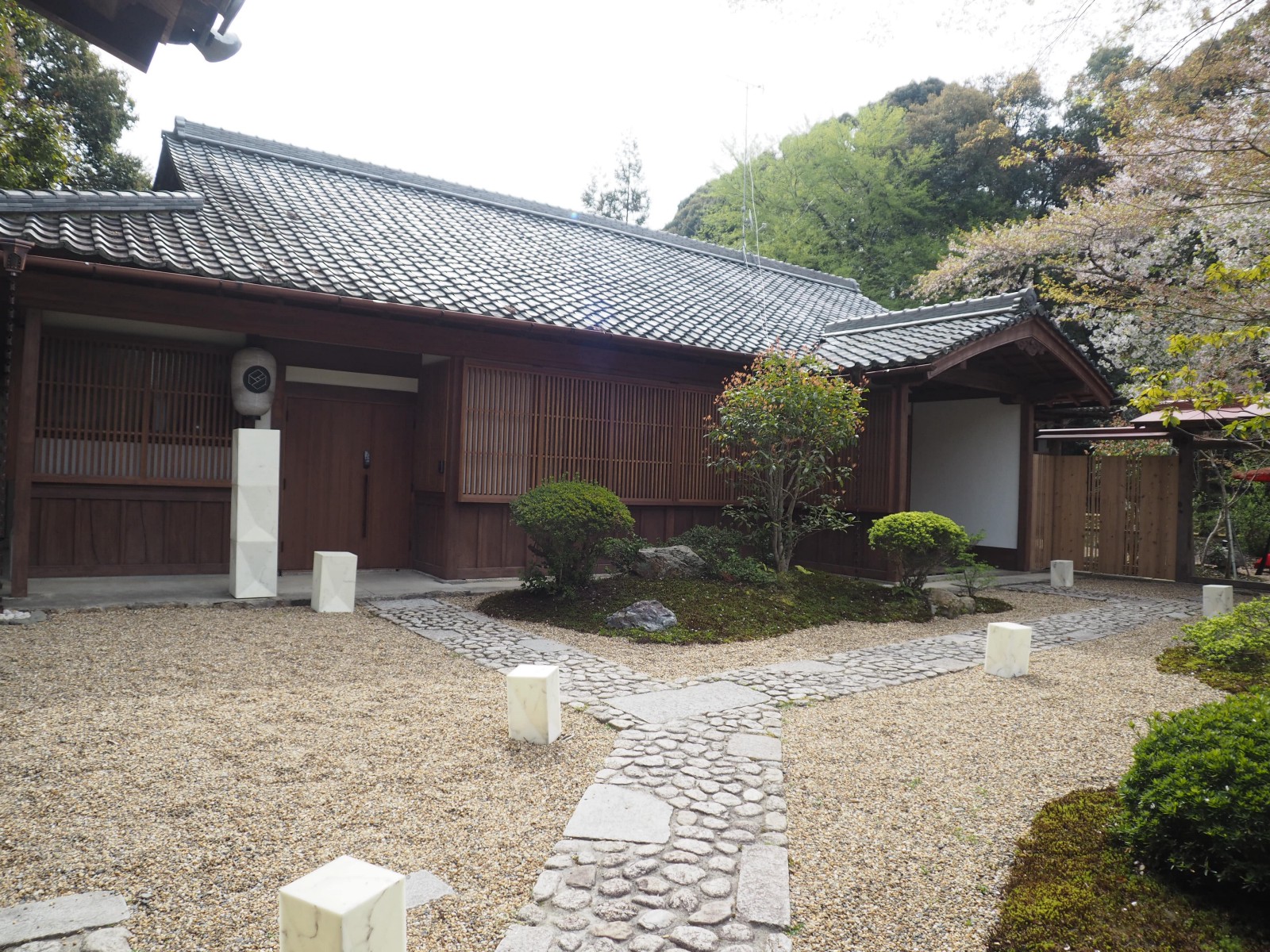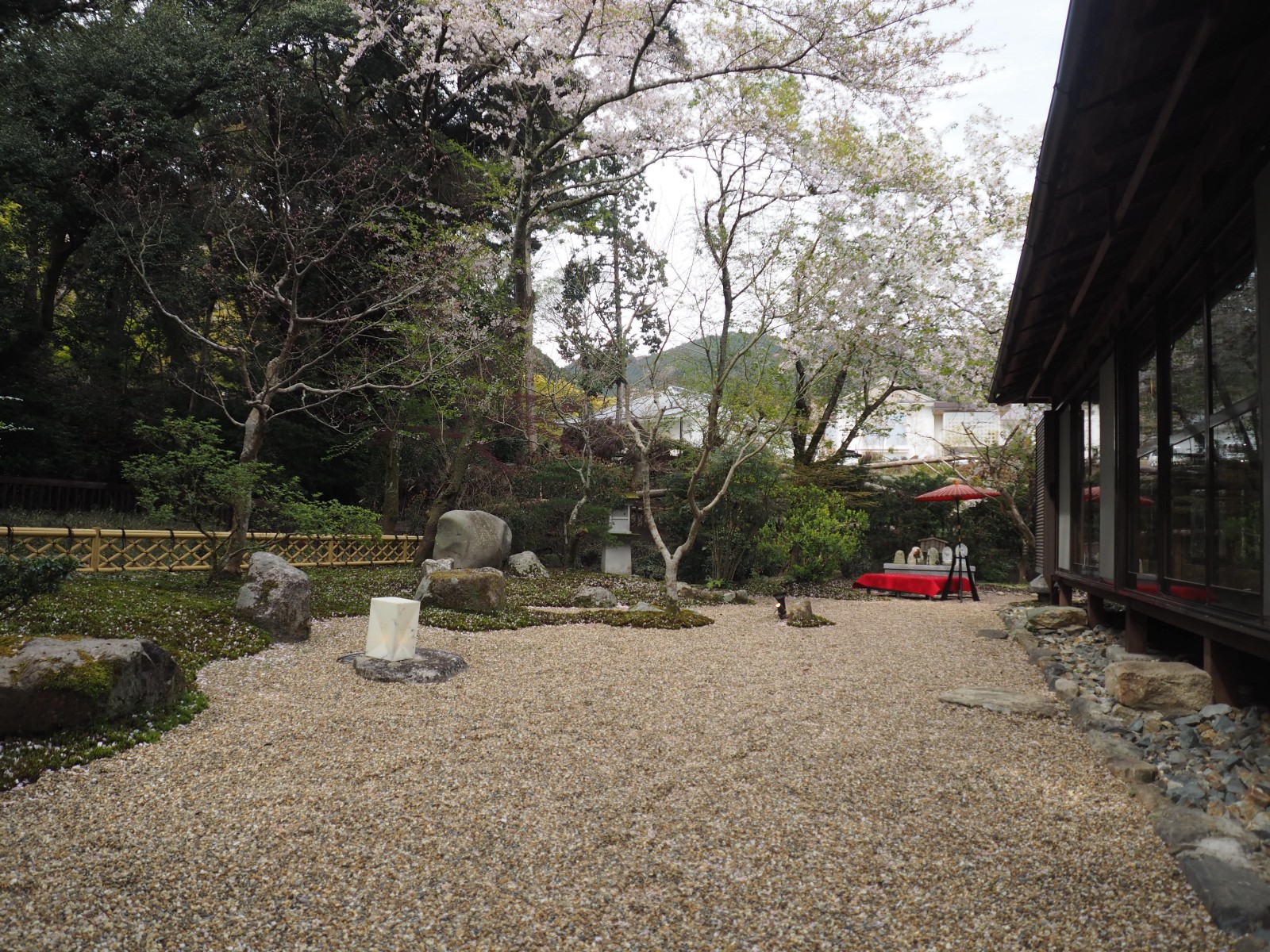 The lodge is a 400-year-old structure that has been completely renovated. It has 2 tatami-floored double bedrooms, a tatami-floored living room, study room, dining room, Buddhist altar room, kitchen, 2 toilets, and a spacious bathroom with private Japanese-style bathtub for a total of 176 m². Add to this the private Japanese-style garden with a koi fish pond, and you have yourself the ultimate luxurious Japanese-style setting.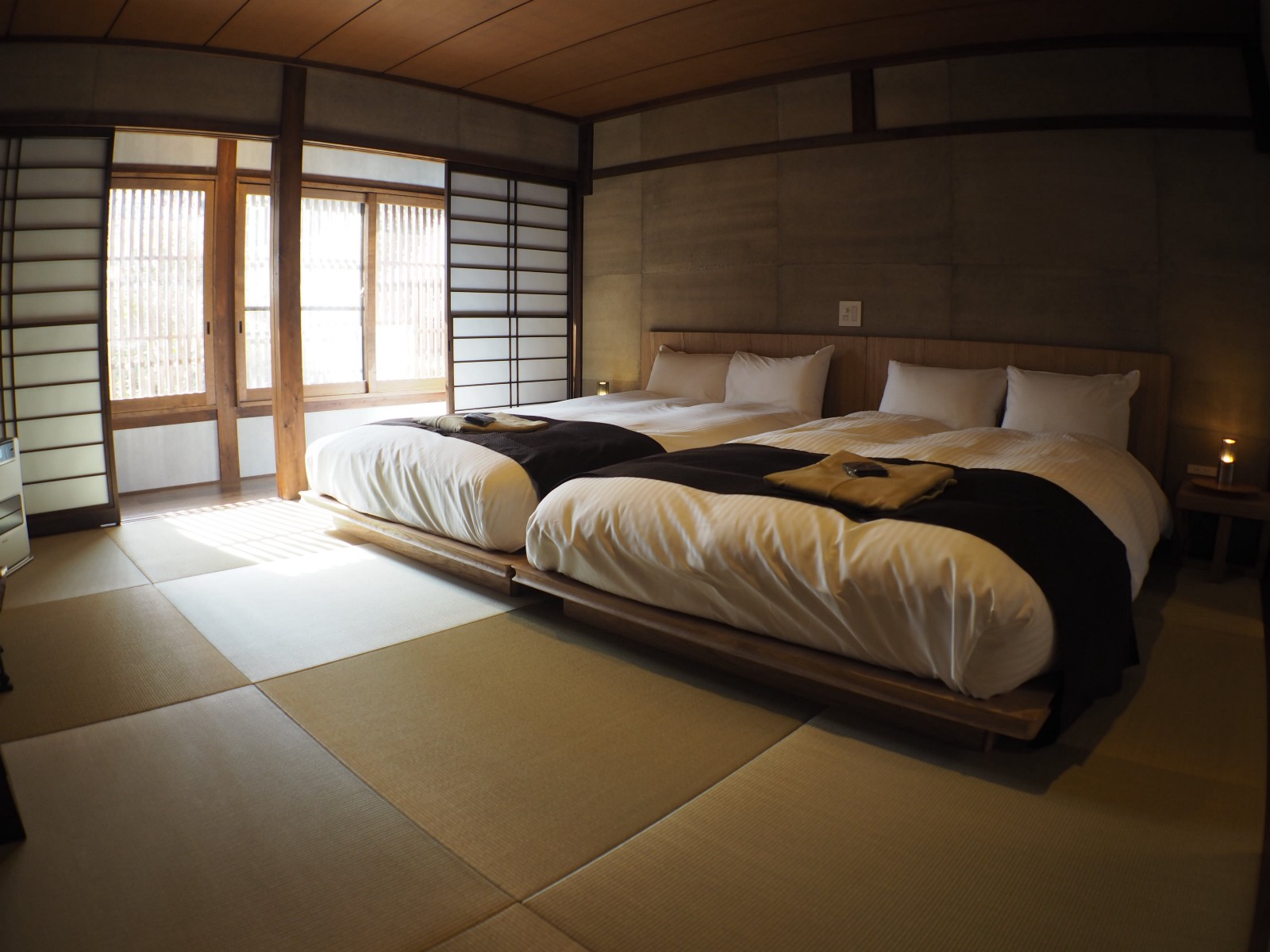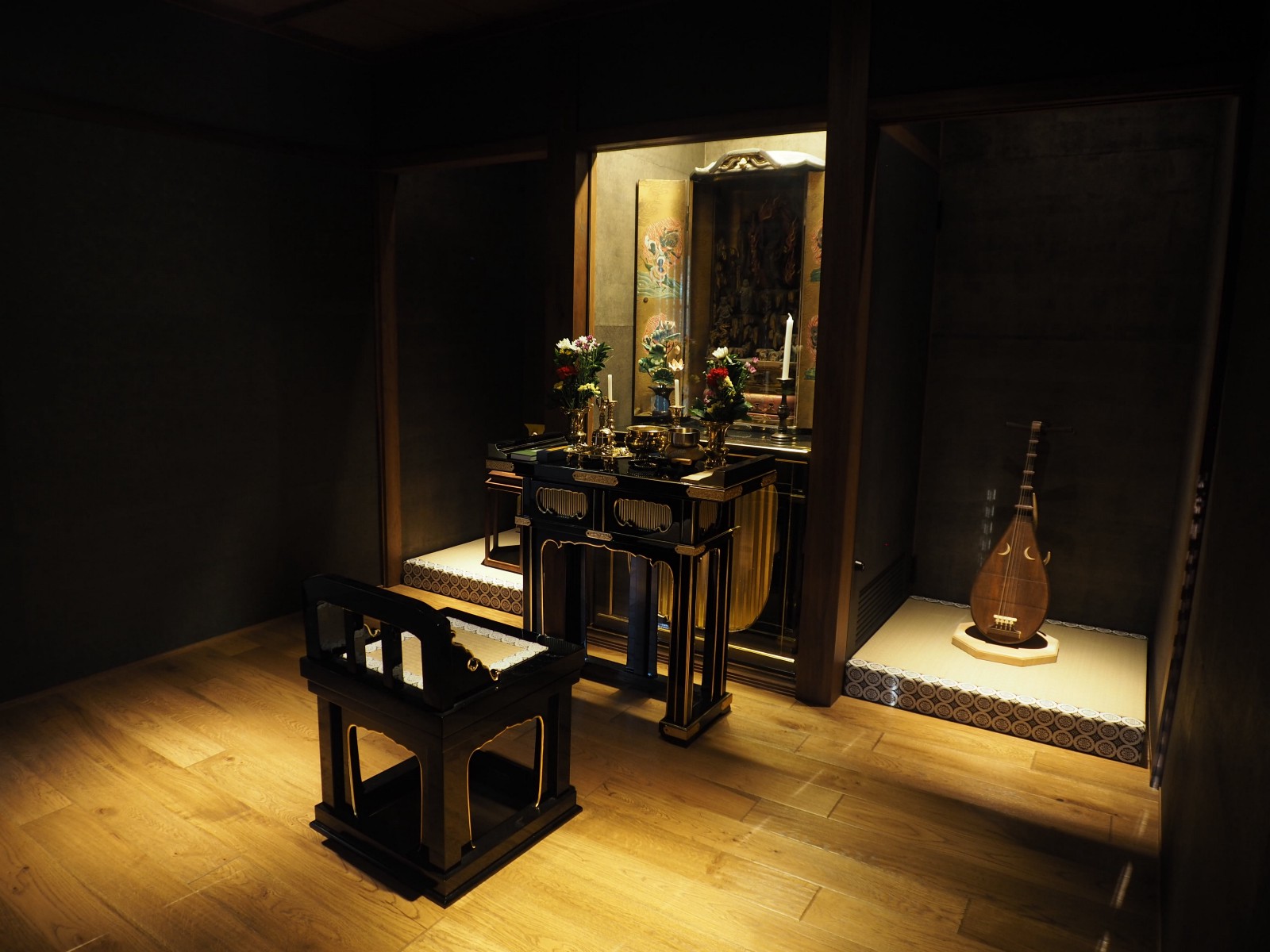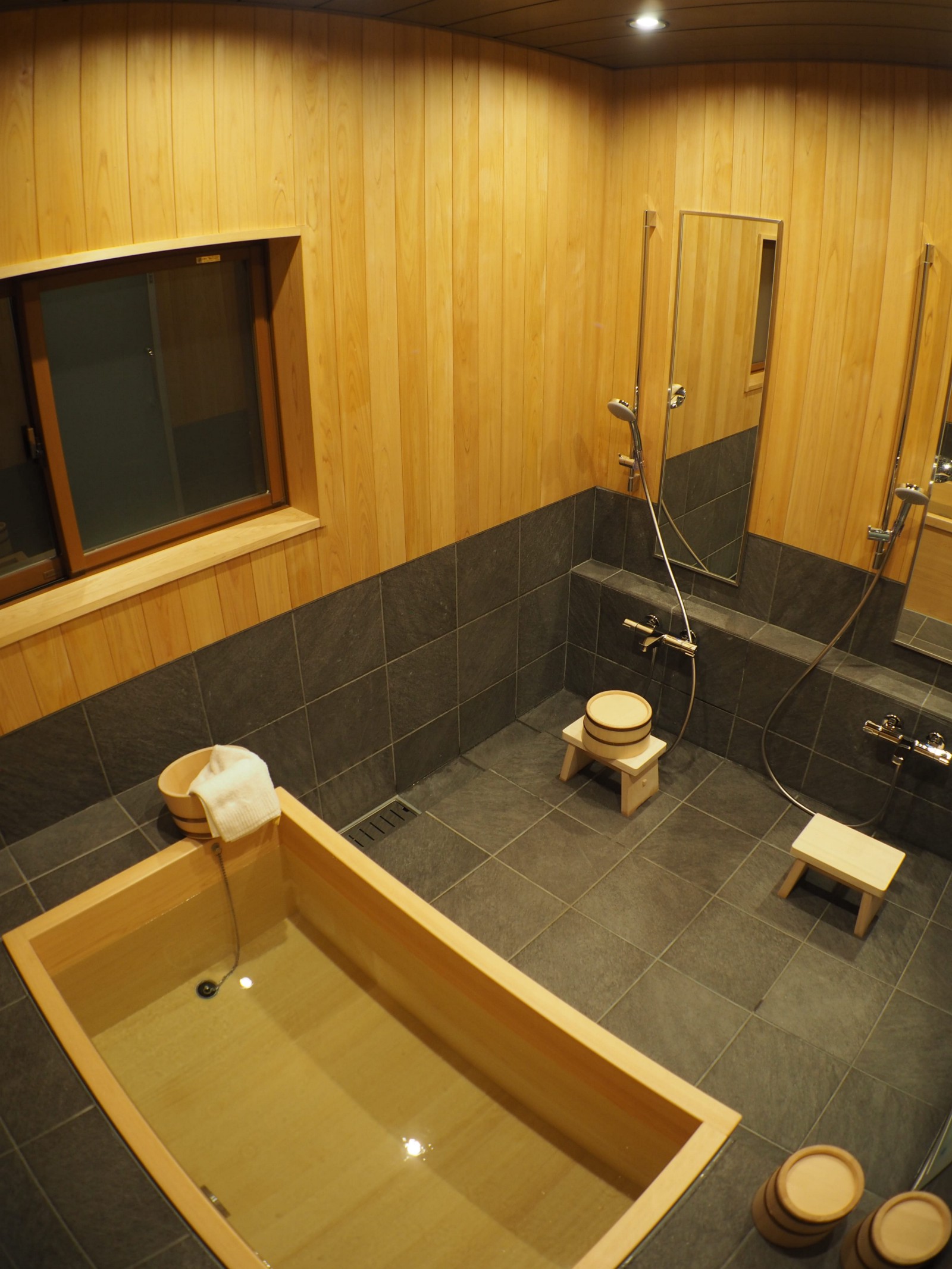 Services include a detail explanation of the history of the temple as well as pick up from the Kansai airport if necessary. You will receive a private cell phone for 24-hour assistance as well as all the amenities you can imagine a 5-star hotel would offer.
First class quality "Shojin Ryori" (traditional vegetarian meal for Buddhist monks) dinner prepared right in front of you is optional. The activities include; Morning Buddhist rituals, Copying of sutras, Zazen lesson, and Yamabushi experience. When walking around the temple premises, you are allowed to enter areas that are usually closed to the common visitors.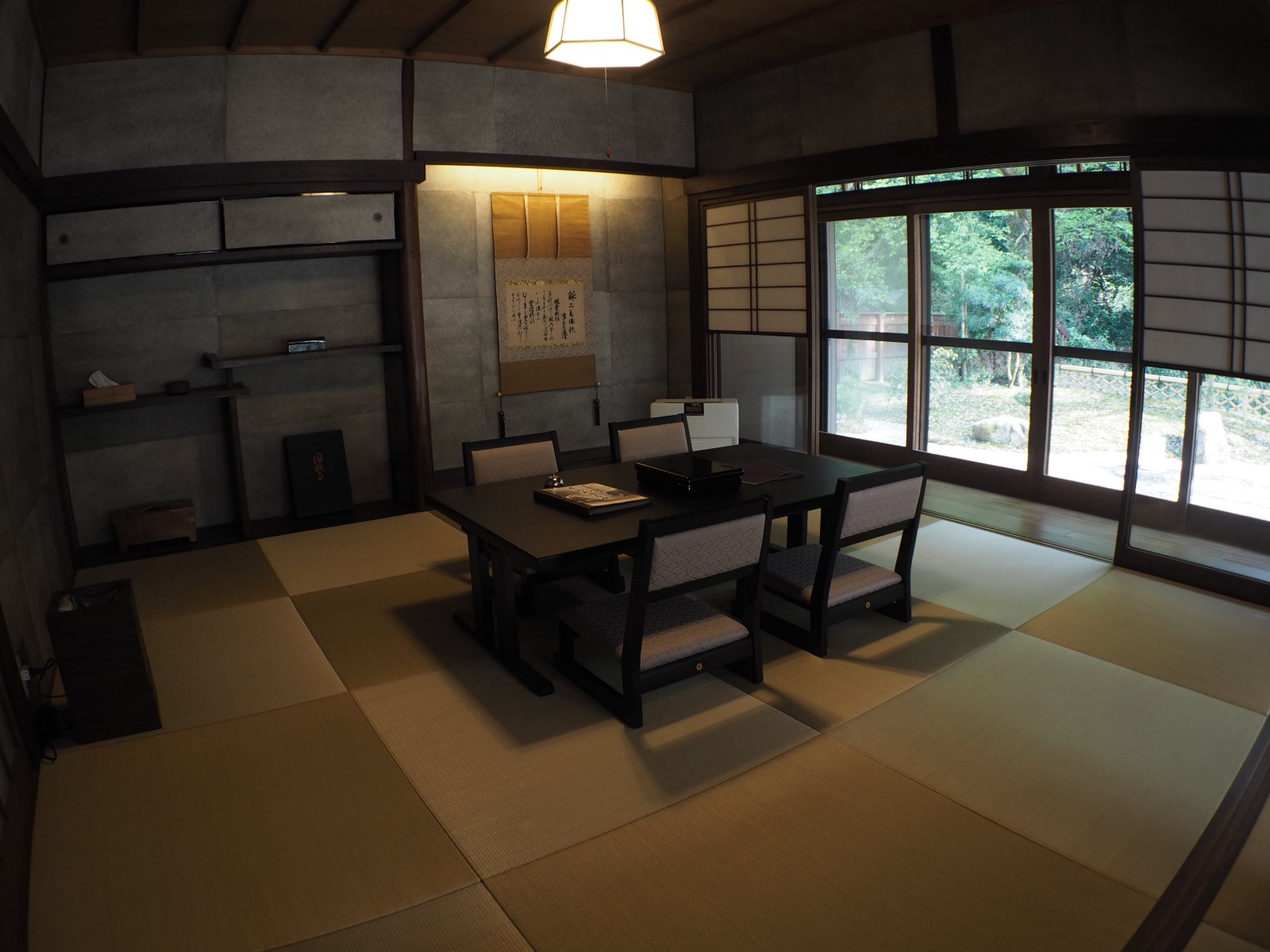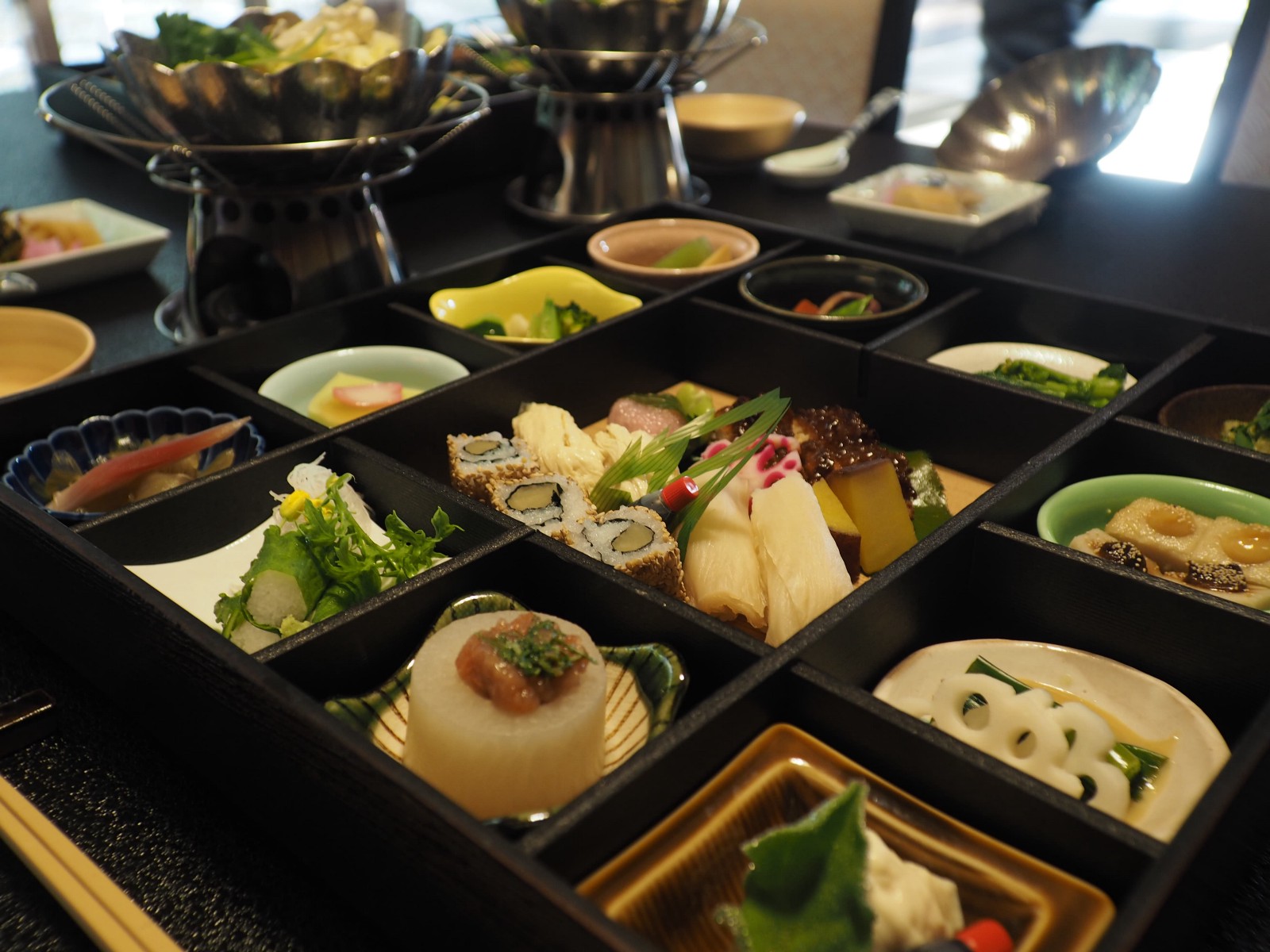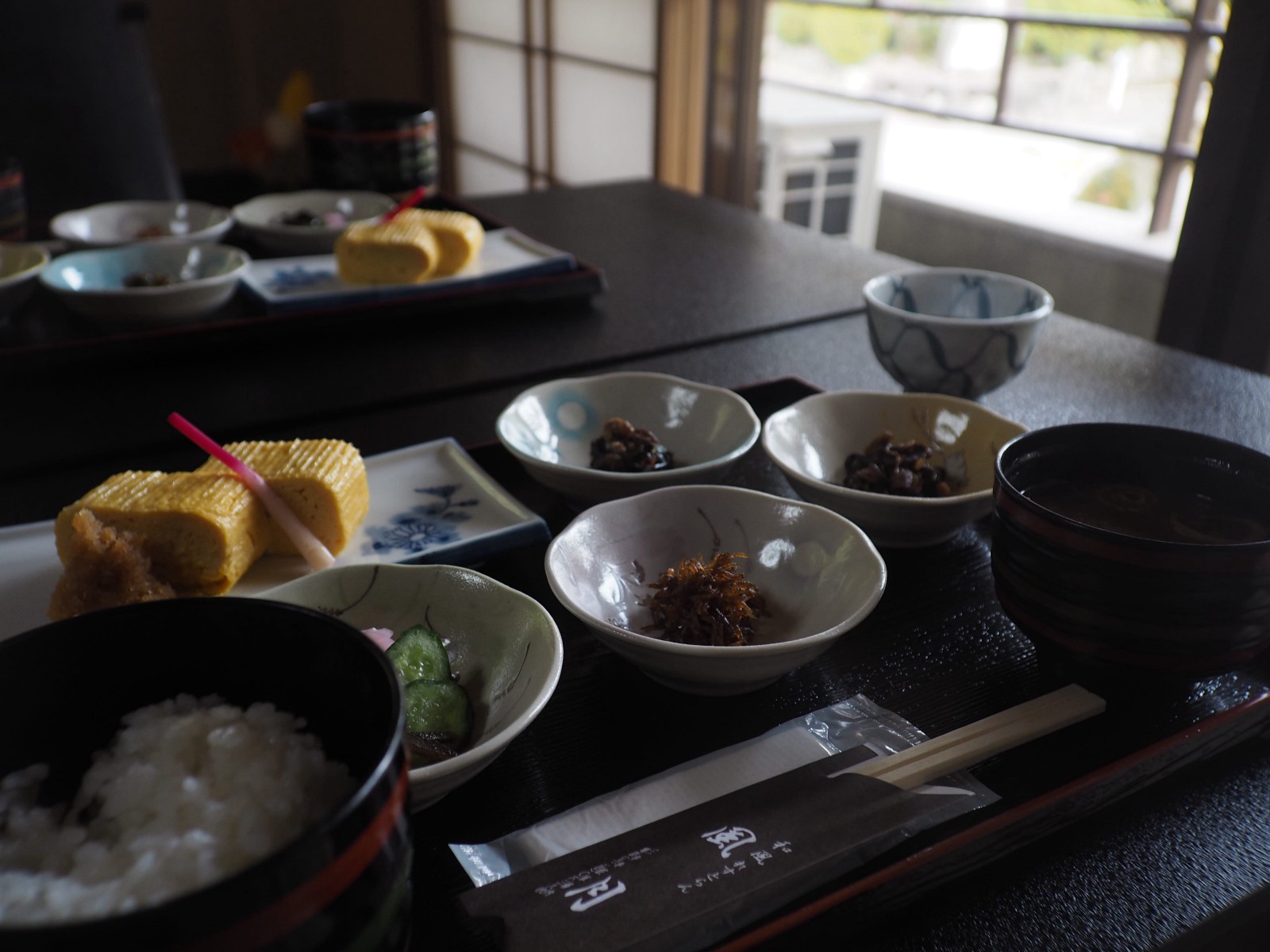 ▽Click this link below to book the temple lodging at Miidera Temple!▽
Map: https://goo.gl/maps/QvwCAt1HatwhTmsz8
Access:
10-minute walk from Miidera Station (Keihan "Ishiyama-Sakamoto Line")
12-minute walk from Bessho Station (Keihan "Ishiyama-Sakamoto Line")
---
As you can see, Miidera Temple is not just "another" temple located in the Kyoto area. It has very strong arguments that makes coming to this place a worthwhile experience.
Since it isn't widely known to foreign visitors, it doesn't get very crowded even during springtime when you can see the cherry blossoms. This is a big chance for you to quietly enjoy the architectural beauty of the historical structures. And no matter what season you decide to come, it will welcome you with stunning scenery.
For more info about Japan, please check out these articles below!!
▽Related Articles▽
▼Editor's Picks▼
---