5 Best Haruki Murakami Film Adaptations
List of Best Movies Based on Haruki Murakami's Books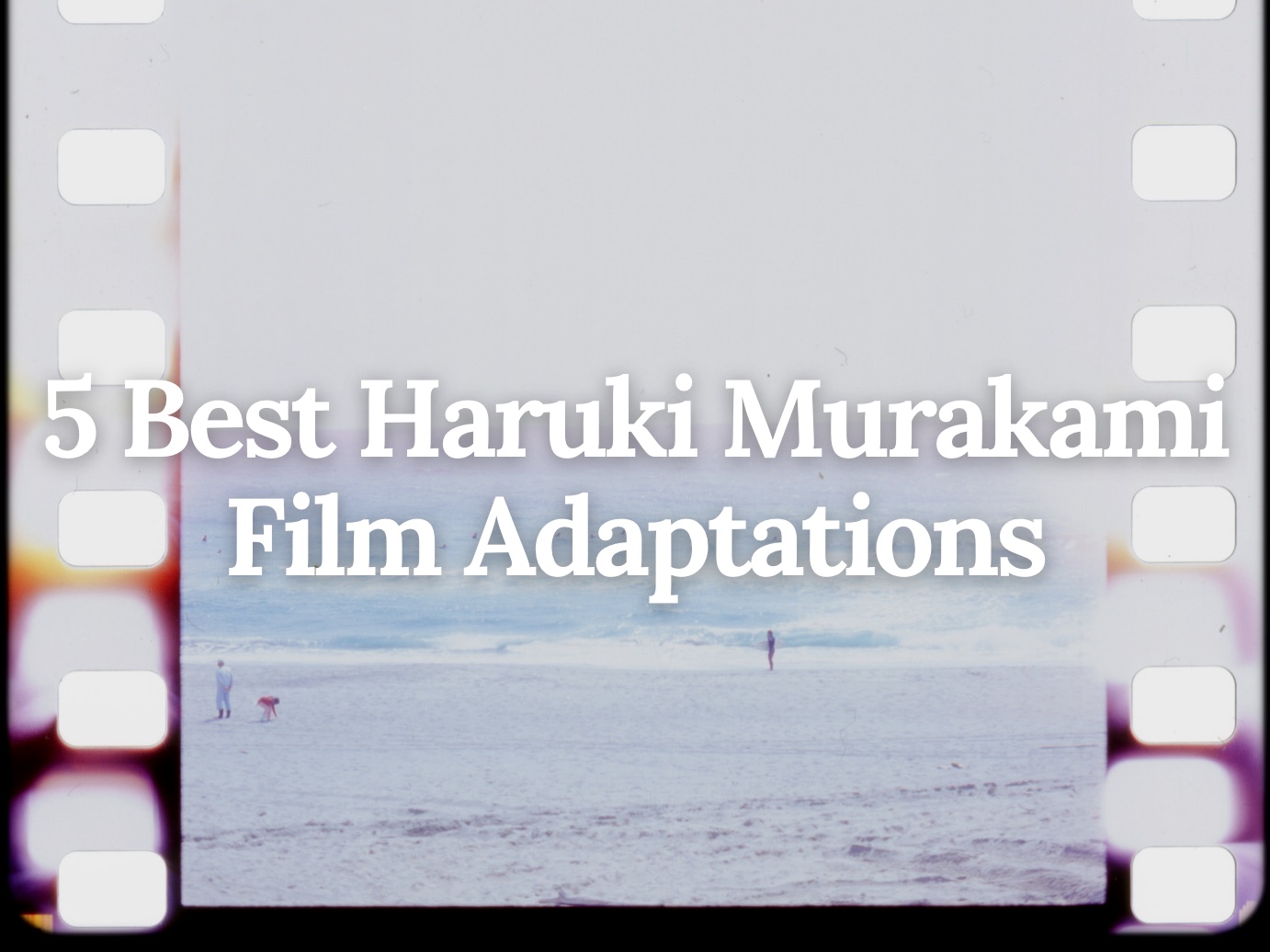 Is there your favorite author overseas? Haruki Murakami, one of the most famous and popular authors in the history of Japanese literature, has been also more known worldwide recently. He constantly releases novels and short stories while translating American books, who emerges as a leading candidate for the Nobel Prize in Literature every year.
Then, did you know some books written by Haruki Murakami were adapted into films? Some renowned movie adaptations have been highly evaluated in Japan and foreign countries, and the 2021 Japanese drama film Drive My Car finally won the Oscar, based on short stories of Haruki Murakami. Here are 5 best films adapted from Haruki Murakami's books.
Let's enjoy the Haruki Murakami world in a different way from novels!
1. Drive My Car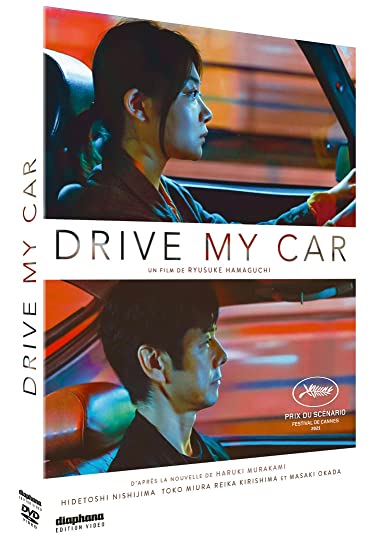 Drive My Car (ドライブ・マイ・カー) is the newest and best film adaptation made from the novels written by Haruki Murakami. It has received lots of international awards since it premiered at the 74th Cannes Film Festival in July, 2021. Drive My Car is the Japanese movie that wins the Oscar for the first time in 13 years, awarded Best International Feature Film at the 94th Academy Awards.
Directed by Ryusuke Hamaguchi, the drama film is based on the same-titled short story of Haruki Murakami and other short stories "Scheherazade" and "Kino" from the 2014 collection of short stories titled Men Without Women. It centers on a famous actor and theater director Yusuke Kafuku, who lost his baby and wife, and his new driver Misaki Watari.
▶︎Check Drive My Car on Amazon now!
2. Norwegian Wood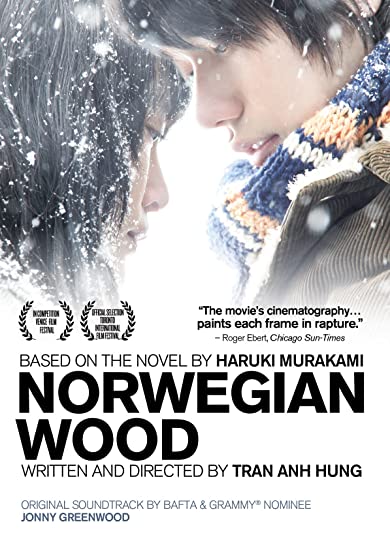 Norwegian Wood (ノルウェイの森), one of the most famous and best-selling Haruki Murakami novels, was made into the film adaptation by a Vietnamese-born French director Tran Anh Hung in 2010. The romance and drama film was nominated for Golden Lion at the 67th Venice International Film Festival. The title of the original book published in 1987 is based on the famous Beatles song.
Set around the late 1960s, Norwegian Wood follows a Tokyo's university student Toru Watanabe and his best friend's ex-girlfriend Naoko, in which modern Japanese well-known actors Kenichi Matsuyama and Rinko Kikuchi starred.
▶︎Check Norwegian Wood on Amazon now!
3. Burning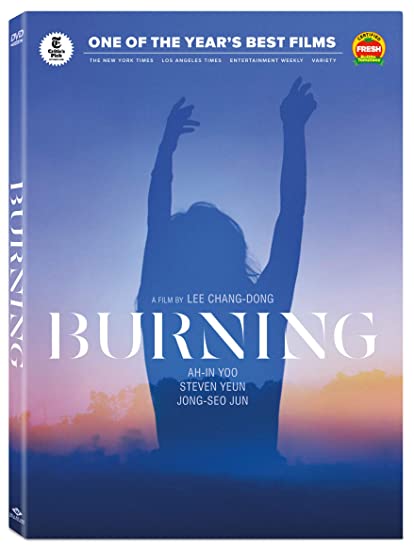 A South Korean director Lee Chang-dong completed a psychological thriller film Burning in 2018, which premiered at 71st Cannes Film Festival and was nominated as a finalist for Best Foreign Language Film at the 91st Academy Awards.
Burning is adapted from Barn Burning, Haruki Murakami's short story "Barn Burning" from the 1984 short story collection although the story of the film adaptation differs greatly from the original one.
▶︎Check Burning on Amazon now!
4. Hanalei Bay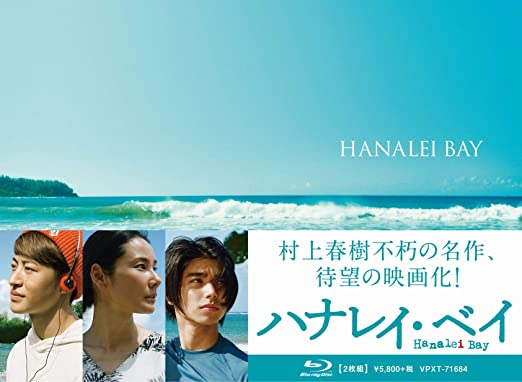 Hanalei Bay (ハナレイ・ベイ) is a modern film adaptation based on Haruki Murakami books, released in 2018. The drama movie is adapted from the same-titled short story written by Haruki Murakami included in the 2005 short story collection Five Strange Tales from Tokyo and the 2006's Blind Willow, Sleeping Woman.
Featuring a popular Japanese actress Yo Yoshida, Hanalei Bay tells the story of a single parent Sachi. She takes regular trips to Kauai Island, where her son died in an accident.
▶︎Check Hanalei Bay on Amazon now!
5. Tony Takitani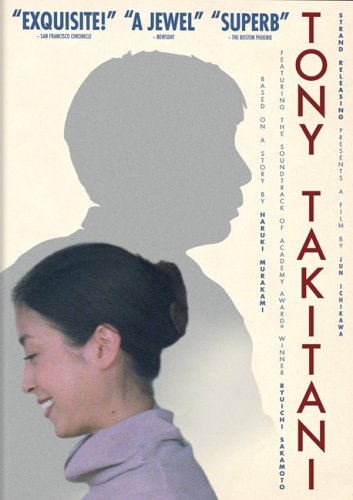 Tony Takitani (トニー滝谷) is a 75-min film adaptation based on Haruki Murakami's same-titled short story published in 1990. The extended version of the short story is included in the 1996 short story collection Lexington Ghosts.
The drama film, directed by Jun Ichikawa, earned some awards at the 57th Locarno Film Festival in 2004. It focuses on the life of a man Tony Takitani, whose American male name was given by his Japanese parents.
▶︎Check Tony Takitani on Amazon now!
For more info about Japanese culture, check these articles below, too!
▽Related Articles▽
▼Editor's Picks▼
---