Guide to My Number Card
Guide to live in Japan: What is and how it works the My Number Card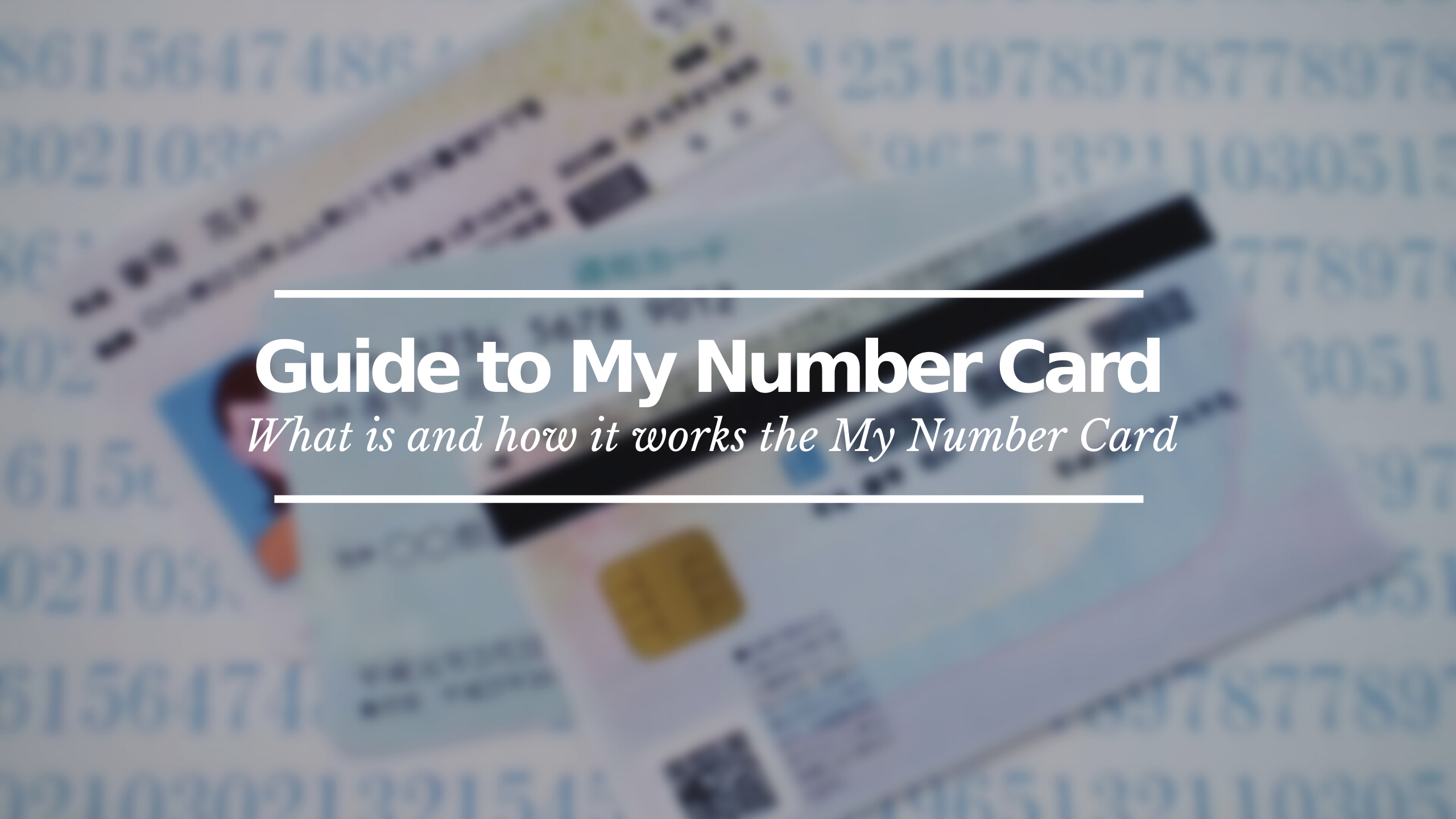 One of the things that surprised me the most when I first moved to Japan in 2014 was that Japanese people didn't have a national identification document. In my country (and I guess in many others), going undocumented (unidentified) is a crime. Everyone, including nationals, is required to carry a national ID card.
In Japan, foreigners do have the Zaryu Card or Resident card, but Japanese until recently didn't have any document. For the Japanese, those who have a driver's license can use it to identify themselves, but obviously not everyone has one (besides, getting a driver's license in Japan is long and expensive). Some people also use the passport, but it's not convenient to carry it with you everywhere. If not, the company's medical insurance card is accepted, but this card doesn't have a photo only your name.
Over time, the Japanese government itself realized the need for a national identification system that all Japanese would have. It was created mainly to better manage social security and tax payments and to have more control (avoid people skipping payments, errors in payments, double payments, etc.). In this article I would like to introduce and explain how it works the My Number and My Number Card, the oficial Japanese national identification document.
What is My Number Card (マイナンバーカード)?
Since January 2016, all registered residents of Japan have been assigned a 12-digit ID number, called , My Number. This number for life and is required for various procedures related to social security, tax and disaster management. Local authorities may also request this number if they deem it necessary in other administrative matters. It's also possible that depending on the type of contract and company, you may be required to present your My Number in order to sign a contract and start working.
The My Number Card (or Individual Number Card) is a plastic card with your photo, full name, address, date of birth, sex and the My Number (your individual number). The card also contains an IC-chip. it can be used as an oficial identification card for identity verification and to be able to do several official municipality and national services processes online.
If you have a residence card, you also have a My Number assigned to you but that doesn't mean you have a My Number card. As of today, having a My Number card is not mandatory, so there are many people who don't have one (only less that 30% have it). If you want the My Number card you have to apply for it, they don't give it to you automatically at the city hall. The card fee are 1,000 yen.
How and where can I get My Number Card?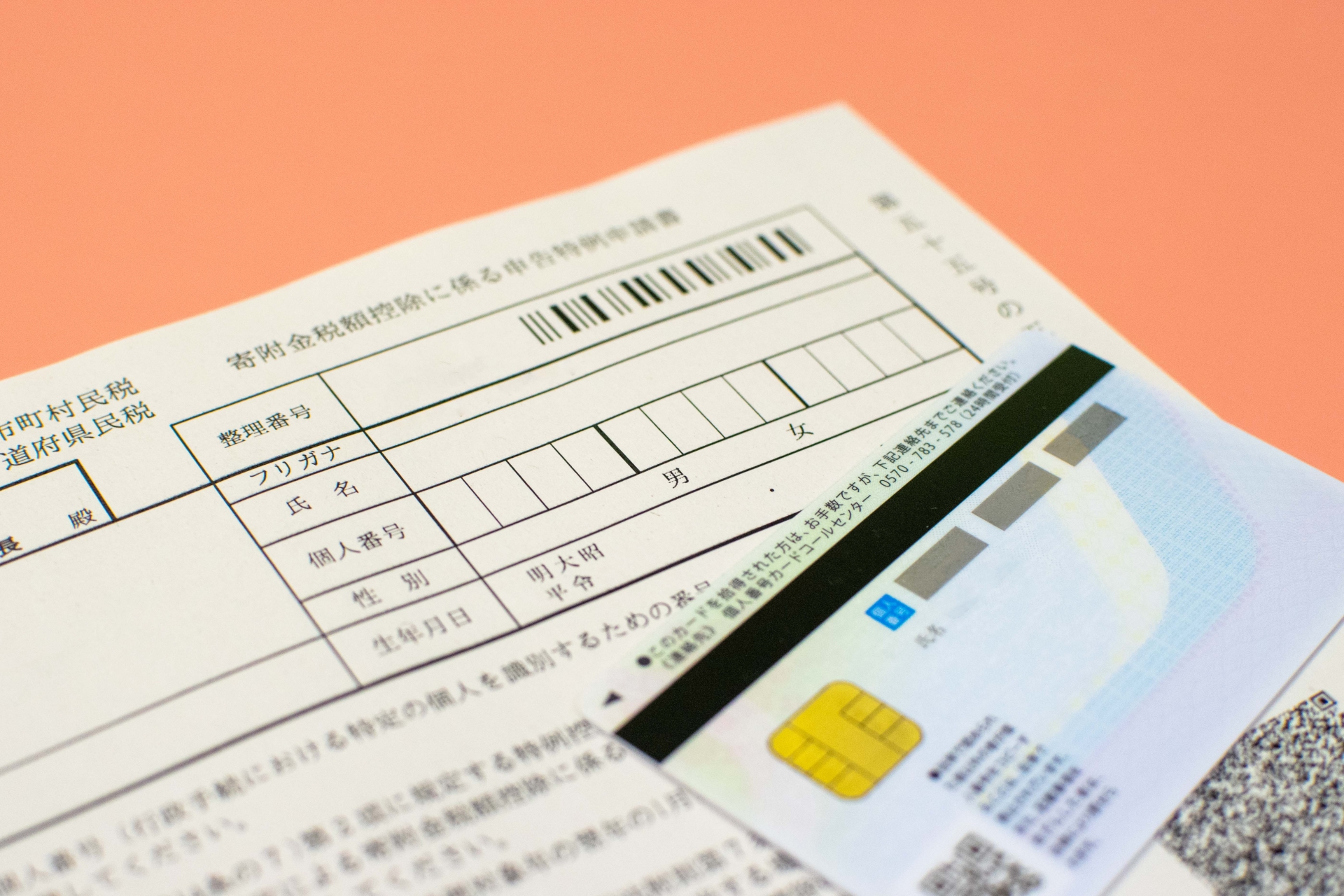 There are different ways to get your My Number card. Probably the easiest and simplest is the option to order it online. The website is in several languages and you can do the whole process at any time from your computer, cell phone, tablet, etc. You can check it here.
Another option if you have doubts or you are not convinced to put your information online, is to go to your nearest town hall and ask them how to get the My Number. They will inform you of the different options available in your neighborhood or city. For example, in my neighborhood when I went there was an option that was to go on a Saturday or Sunday to one of the designated places and fill out the necessary documentation, have your photo taken by them and submit the application. Also in some places you can send the documentation by mail.
For foreigners: the My Number card is linked to your residence card. Therefore, if the residence card expires, the My Number card will also expire and must be renewed. If you are going to renew it after the expiration date of your residence card, you will have to pay again the 1,000 yen and wait more to get it, but if you renew it before the expiration date, you don't have to pay and you get it immediately.
Maybe this can be a bit confusing so I will give you an example. Your visa expires on April 2nd. In Japan you can apply to renew your visa up to 3 months before it expires. So, for example in the beginning of February you can already apply. The process usually takes about 3-4 weeks, so your new residence card should be ready by the beginning of March. If you go at that time to renew your My Number card, there is no fee. If you wait until two weeks or one week before April 2 to apply for renewal and receive the new residence card after April 2, you will have to pay the 1,000 yen fee again.
5 Things you can do with the My Number Card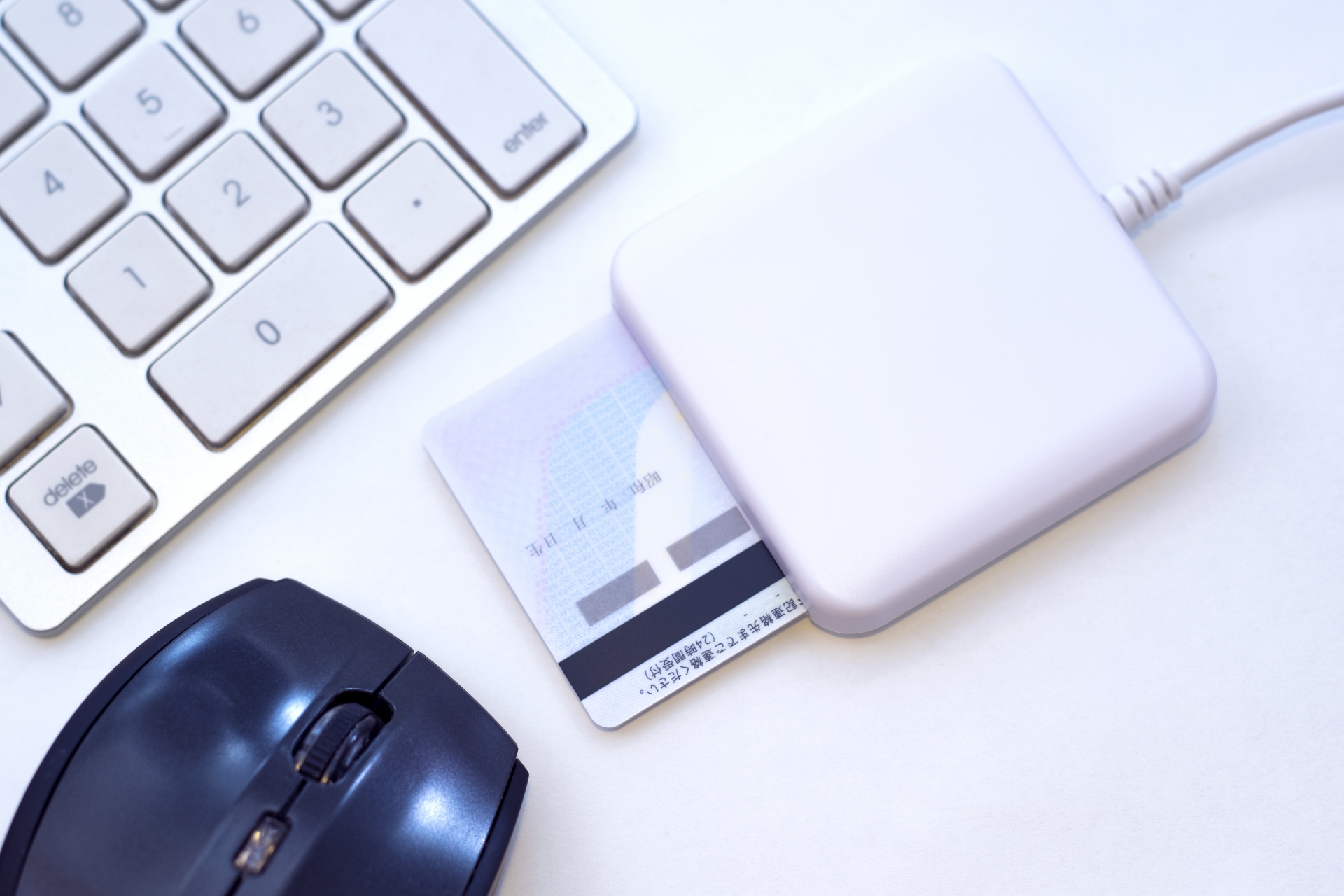 As I said before, the Japanese government's wants that the majority of people living in Japan, both national and foreign, have the My Number Card. So they try to offer various benefits to encourage people to get the card. For example, two years ago at the beginning of the pandemic, 100,000 yen was distributed to every resident. Those who had the My Number Card were able to apply and get early access to that money. There has also been some talk of giving out money through points on the My Number Card (a point system was created that can be used as electronic money).
Use it as a document which certifies the Individual Number
Even if you don't have a My Number Card, there are different situations in which you may be asked to present your My Number (contracts, opening a bank account, etc). Without the card, you have to go to the city hall and ask for a certificate of residence, called juminhyo (住民票) in Japanese, and ask for your My Number to be added. This certificate costs around 300 yen, and you have to go to the city hall to apply for it (so you lose time). With the My Number card you have this number always available.
Official identification card
There are several situations in which you may be asked for an official ID: to enter a venue-club, when checking in at a hotel, to open a bank account, etc. Foreigners we have the Residence Card, but it's quite personal and some people don't like to show it unless they are official authorities (police, immigration personnel, workplace, etc). Also if you lose your Residence Card it's quite problematic. If you have the My Number Card you can present this card instead of the residence card.
According to the municipality you may also be able to use the My Number Card as a multi-purpose card for others public services, as a health insurance card or a library card.
e-Tax and others online application for various administrative procedures
In case any of you are new and don't know it yet, as in many countries Japan also has an annual review of the taxes you have paid, the so-called Kakutei shinkoku (確定申告). It's usually done at the end of February beginning of March (the fiscal year in Japan starts in April). Basically they review the taxes you have paid that year and if you have overpaid, they refund you the difference and if you have underpaid, you have to pay the difference (this process as I say is done the same way in most countries). One of the ways to do this is to go to the tax office and wait with all the older people for your turn. The last time I did it took about 2-3 hours. With the My Number Card you can do the process online, the e-Tax (this year I preferred to go there to be helped in the process and see how it works, but next time I will do it online for sure).
You can also apply online for a variety of governmental procedures getting an electronic certificate thanks to the card.
Get official documents at conveniences stores
One of the reasons most people I know opted to get a My Number Card is that you can get various official government certificates at almost any convenience store as 7/11 or Family Mark. Some of these documents are requested for example when renewing a visa or making a change of status. As in the case of the My Number, if you don't have the My Number Card you have to go to the city hall to apply for these certificates. This way you save time (again).
Copy of the Resident Record, Seal Registration Certificate, Certificate of Items Stated in the Resident Record, Various certificate of tax payment, Certificate of Family Register, Copy of Supplemental Family Register
Apply for a visa renewal or change of status online
Recently the Japanese government announced that foreigners who have a My Number Card will be able to apply for a visa renewal or change of status online. This means that the person doesn't have to go to Immigration and saves a lot of time.
In Tokyo, depending on the day you can spend 4-6 hours waiting at the Tokyo Regional Immigration Services Bureau just to submit the documentation to apply for the extension or change of your visa. The details and how it will work are yet to be seen, but this new option definitely makes the process much easier.
My experience getting the My Number Card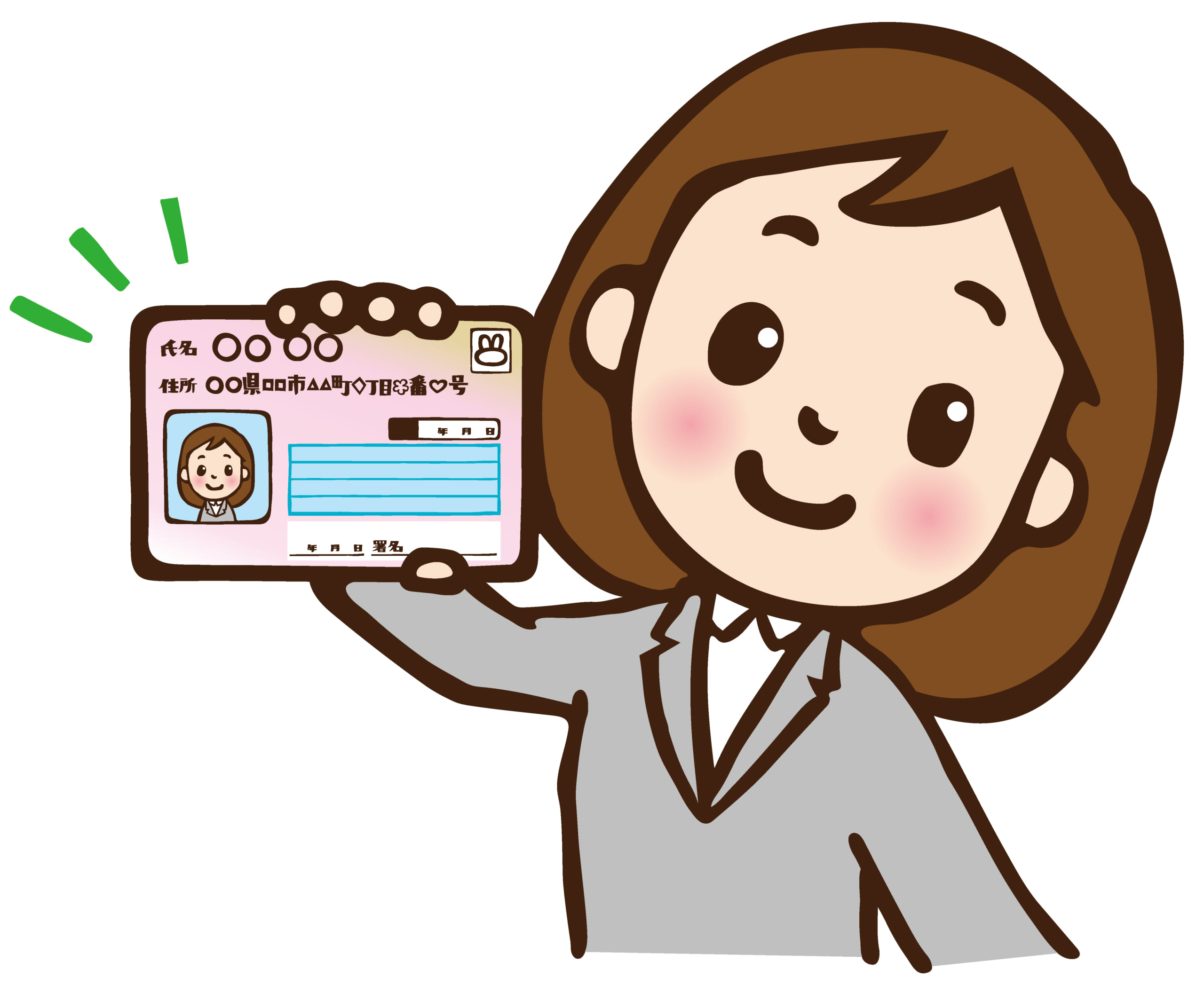 In my case, when I wanted to get my My Number, I did not know about the online option, so I went to my city hall to ask about the process. At that time in my area they were running a promotion and they would give you about 2,000 yen in coupons as long as you did it at a specific location.
As I mentioned above, there were several designated places on weekends in different areas of the city. For example Saturday was at a school in the south area, and Sunday at a sports center in the west. This is an example only but that was for three months, always on weekends. So I waited for a Saturday that was near my house and went there. The truth is that everything was very quick and easy. I went in, filled out some paperwork and then they sat me down in a chair and a very nice employee with a camera took my picture (by offering the picture for free they try to encourage people to get the card). In about 15 minutes I was done, and all I had to do was wait.
A little over two months later, I finally received a letter at home saying that I could now go to pick up my My Number Card. I had to go to a website with a code that came in the letter and ask for an appointment. In my case, the city hall closest to my place didn't have availability for 2-3 weeks. So I booked an appointment and after 3 weeks I went to the city hall. There I spent about 15-20 minutes first at one counter and then at another. A very kind lady explained to me how the card works, what I could do with it, etc. And they gave me several information sheets. Also, since the My Number card can be used for different procedures online, you have 4 different security codes (in 3 of the 4 codes you can use the same number). When you go to pick up the card they ask you to enter the password and code of your choice on a screen they have.
And done! The total process in the city hall took me less than 30 minutes. Now finally I have My Number card. Recently I was being asked for show the card in different places where they ask for at least two identification documents and the resident card only wasn't enough (for example to open an account in Rakuten Bank), or also if you want to open an account in Wise for international transfers, etc.
Thanks for reading this far! This article has been long but I hope it has been helpful. For more tips or useful information for foreigners living in Japan, you can check these articles too.
▽Related Articles ▽
▼Editors' Picks▼
---