Best Valentine's Day Treats in Japan 2023
Treat yourself with Delicious and Insta-Worthy Chocolate-base Sweets in Japan 2023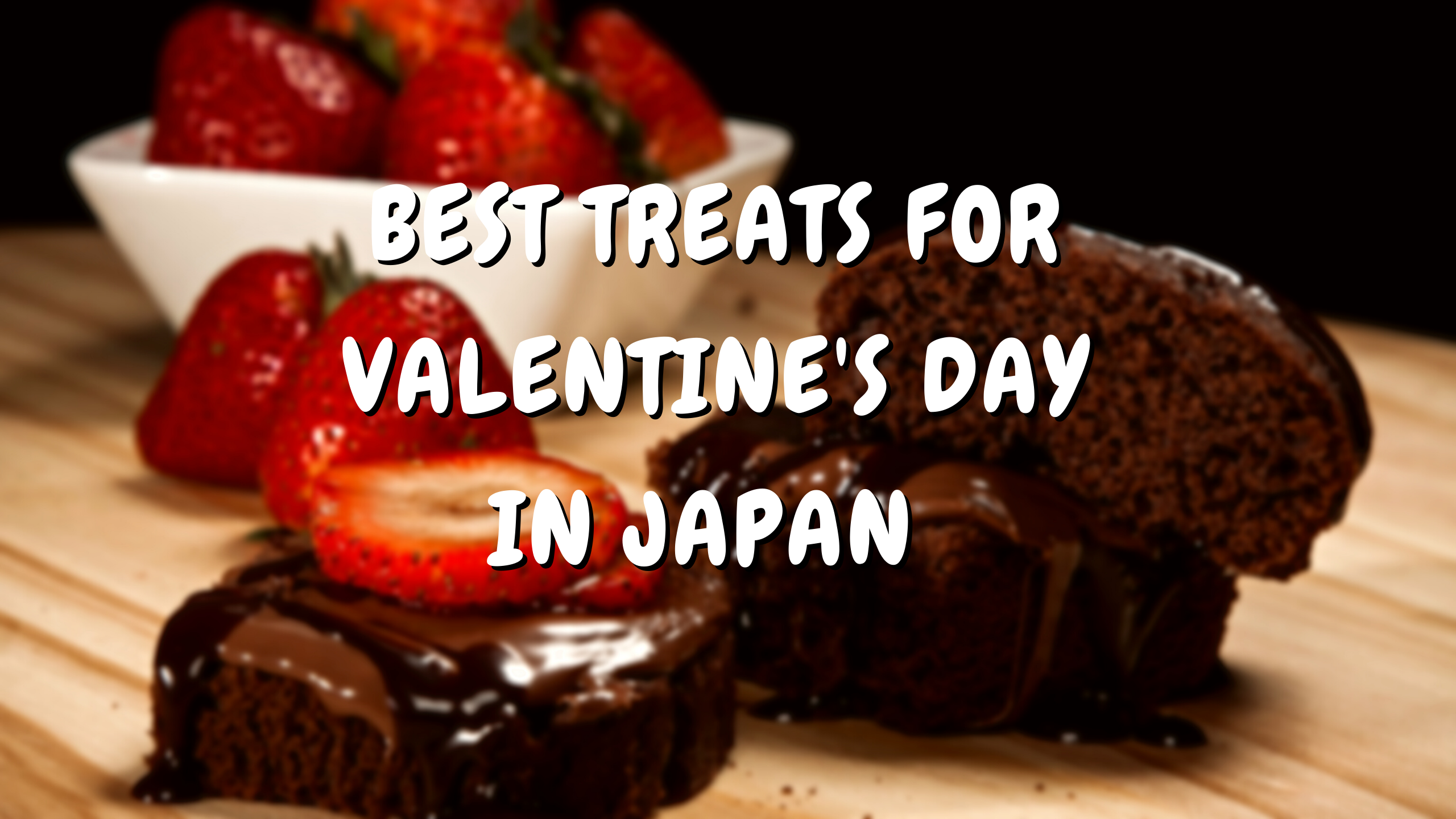 One of the best things of the Valentine's season in Japan is the limited-edition Valentine's sweets! Specially themed desserts and drinks with chocolate and strawberries are really popular, and they are only available this time of the year.
In Japan, Valentine's Day began to be celebrated in 1953 and has become one of the most important events in the country. Although more than Valentine's Day, this day could be called "Chocolate Day" since everything is about chocolate.
For those who don't know, in short, Valentine's Day is the day when women give chocolate to men. Especially, it is the day you give chocolate to the guy you like, taking a step to show your feelings. Over time it evolved and chocolate is also given as a gift to co-workers, friends, bosses, etc. In recent years, many sweets and treats companies have also started to launch special editions for Valentine's.
This Valentine's Day 2023 in Japan treat yourself with delicious chocolate-base limited food!
The every year popular and delicious Valentine's Day doughnuts from the Japanese shop Mister Donuts (a.k.a MisDo) are back again this season! The line-up for Valentine's Day 2023, called "misdo meets Toshi Yoroizuka Yoroizuka-style gateau chocolate doughnut"have been created in collaboration with the famous pastry chef Toshihiko Arumozuka and includes four types of gateau chocolat doughnuts and two Danish chocolate doughnut available.
Kit-Kat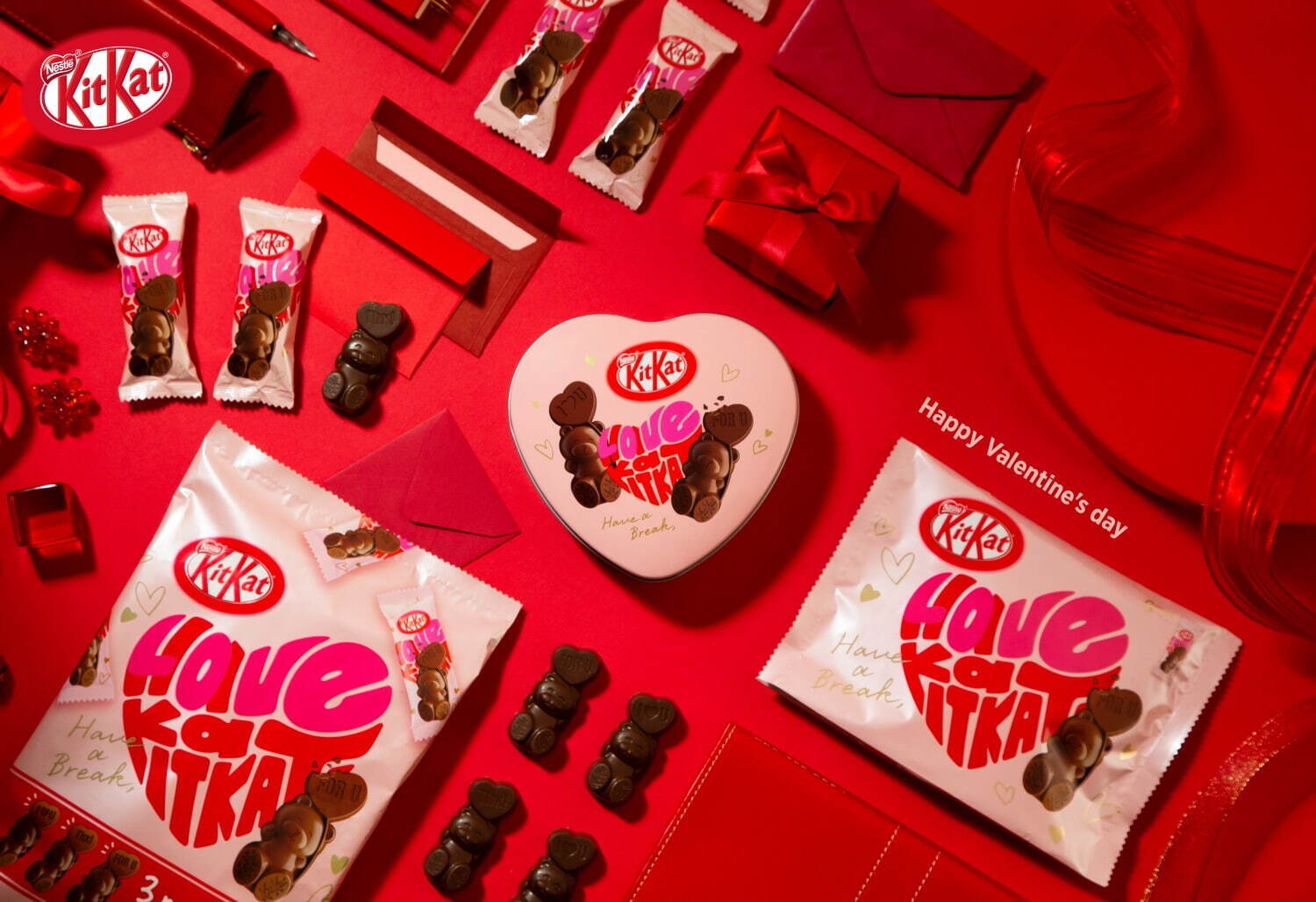 Kit Kat Heartful Bear, a bear-shaped Kit Kat limited edition for Valentine's Day that sold out quickly after its release in 2022, will be available again for 2023! Inside the bear-shaped chocolate is a crispy wafer, which provides a well-balanced taste with moderately sweet chocolate.
The charming bear holds a heart-shaped balloon with a message. The balloons are engraved with three different messages, "I ♡ U", "For U" and "Thx" and are designed to be given casually when expressing love or gratitude. In 2023, in addition to the 6 chocolates package, a new heart can of 7 chocolates and a large bag type of 12 chocolates that can be shared by a large group of people will join the lineup.
Kit Kat Heartful Bear is a Japan-only version, and will be available at FamilyMart, Plaza, Loft and other stores nationwide for a limited time and in limited quantities starting January 16, 2023 .
Godiva
As it could not be otherwise, the worldwide famous chocolatier GODIVA has announced several different collections for Valentine's Day!
ATELIER de GODIVA released limited-edition Valentine's Day sweets starting on January 11, 2023 at the Seibu Ikebukuro flagship store and other locations. The special menu features Godiva Tarte au Fraise, a marriage of strawberries and chocolate and the Coupe Chocolat Milk Tea & Almond, a cup made of coupe chocolat filled with gently sweetened milk tea ganache filled with an almond-flavored biscuit pain de jeune topped with chocolate-coated almonds.
In addition, the Melted Chocolate Cream Cake with chocolate cream melting from the inside when you take a bite and Thin Gâteau Chocolat Valentine's Day with cacao biscuit and dark chocolate ganache will also be available.
In another hand Godiva Dessert, a new business model where customers can taste sweets made with Godiva's premium chocolate, has released a new Valentine's Day limited edition "Crepe Strawberry Shortcake" available exclusively at Godiva Dessert AEON MALL Toki, LaLaport Fukuoka and Godiva Cafe Omiya from January 14, 2023 (Saturday).
The cacao-flavored crepe is filled with plenty of strawberries, sweet and sour fresh strawberries, whipped cream, sponge cake covered with strawberry sauce and chocolate sauce, giving it a shortcake-like flavor.
The Special Crepe Nama Chocolate, a standard item at the three crepe stores, is also available for a limited time at the Matsuzakaya Nagoya store, Abeno Harukas Kintetsu flagship store, and Takashimaya Nihonbashi store.
In addition limited edition sweets for the Valentine's Day season, Strawberry Dip, Godiva Waffle and Godiva Soft Cream are only available at Hankyu Umeda from January 17, 2023.
The Strawberry Dip is a simple sweet that reproduces the taste of strawberries sold in Belgium, with sweet and sour strawberries coated in Belgian dark chocolate. The Godiva Waffle, is a special waffle combining aromatic chocolate, Belgian pearl sugar and fresh-flavored fermented butter. Three types of waffles are available: Dark Chocolate, Strawberry & White Chocolate and a Japanese-inspired Green Tea & White Chocolate. Last, Godiva Soft Cream with a total of six variations.
Starbucks Coffee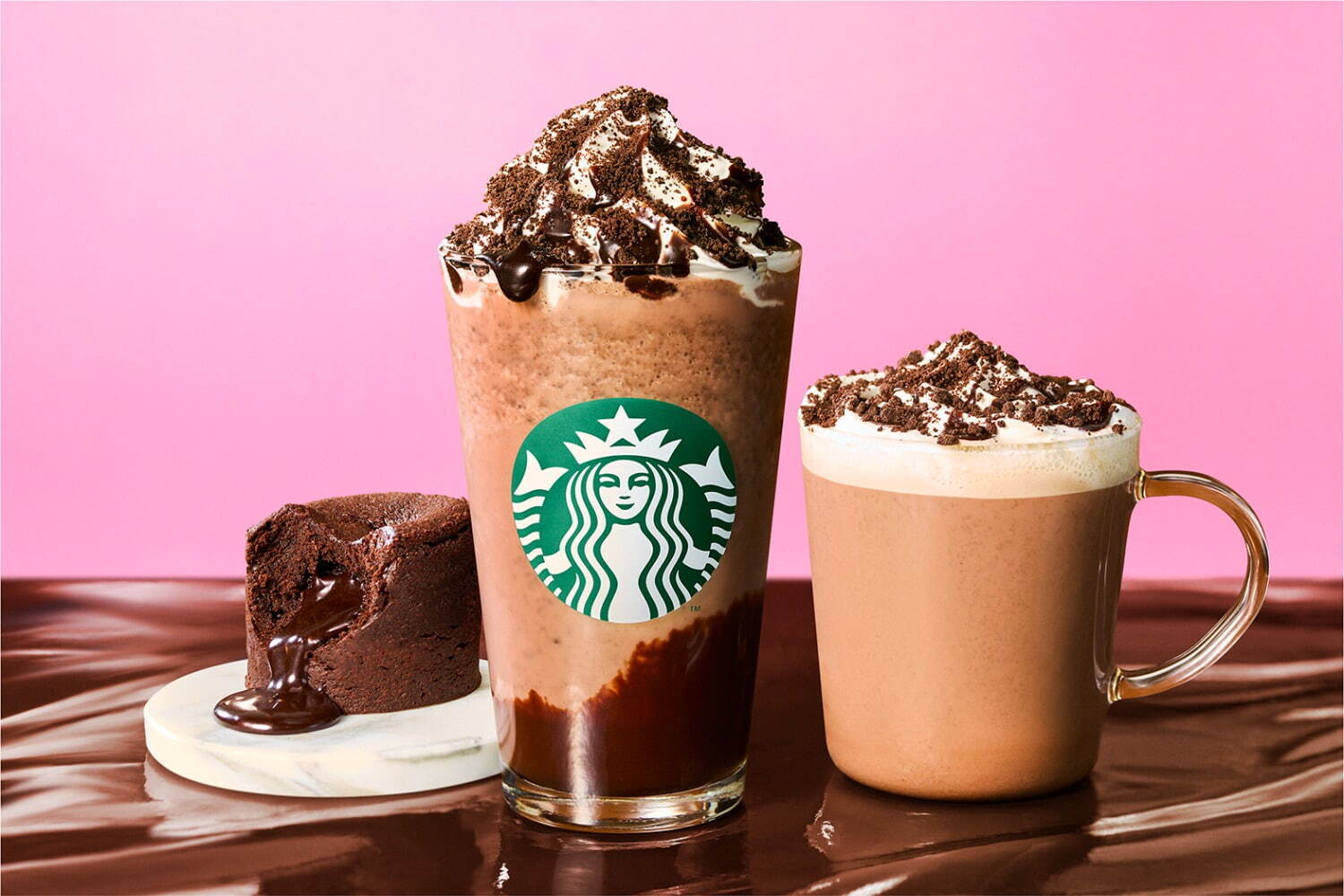 Starbucks Japan has also announced two new beverages, hot and cold, for Valentine's Day season: Fondant Chocolat Frappuccino and Fondant Chocolat Almond Milk Mocha. In addition, special merchandising will be also available.
You can check the details in this article:
Krispy Kreme Doughnuts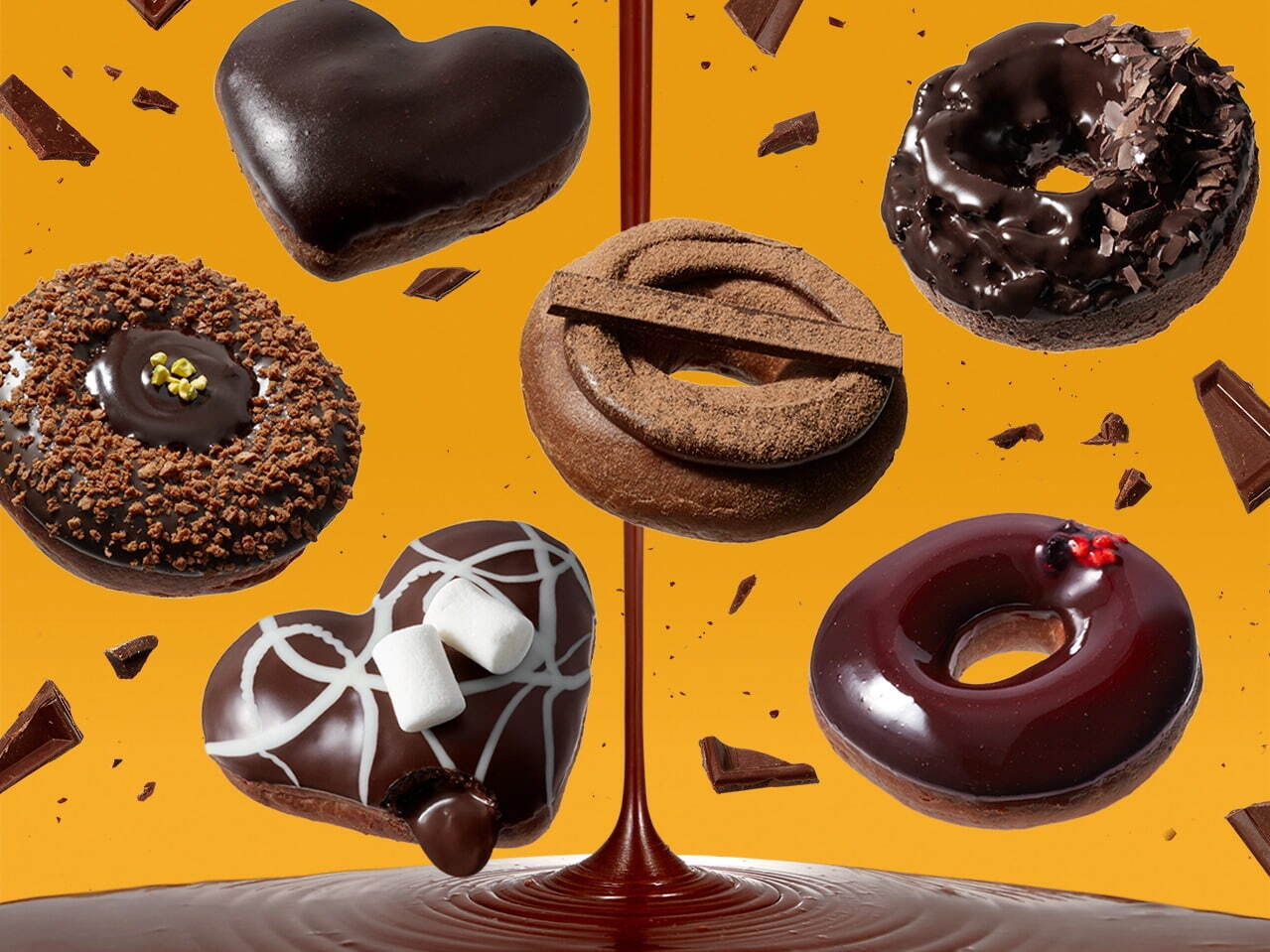 The Valentine's Day limited-edition doughnuts from Krispy Kreme are already a yearly tradition in Japan. Krispy Kreme Doughnuts 2023 Valentine's Day theme is LOVE CHOCOLATE! and includes a total of six types of doughnuts, including fondant chocolates, chocolate tarts, fresh chocolates and a wide variety of other items. The LOVE CHOCOLATE! collection is available at Krispy Kreme Doughnuts stores since January 18, 2023 (Wednesday).
Of special mention the Fondant Chocolat Heart, a heart-shaped doughnut with beautiful white chocolate lines, decorated with vanilla-scented marshmallows and the Raw Chocolate Ring, a chocolate dough doughnut filled with rich, raw chocolate cream decorated with a baton-shaped chocolate center and sprinkled with cocoa powder made from a Ghanaian cacao blend. Also the Chocolate Tart, covered with a crunchy chocolate crunch and with a small biscuit in the center filled with melt-in-your-mouth chocolate and pistachios placed on top.
Lindt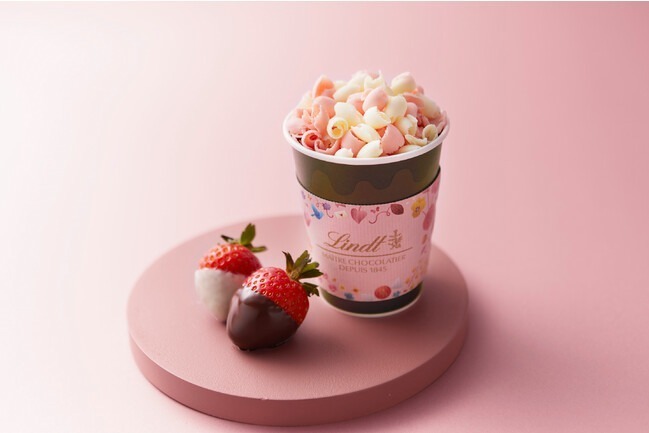 Lindt Chocolat Boutique & Cafe Omotesando Flagship is offering a special drink Valentine's Day edition, available only until February 15 (Wednesday). The seasonal drink Strawberry Bouquet Hot Chocolat Drink is combination of Lindt 70% dark chocolate and strawberry puree with toppings that resemble a bouquet of roses.
In addition the store sells the limited edition Valentine's Day chocolate "Lindt Valentine Collection 2023", a heart-shaped chocolate.
Eggs 'n Things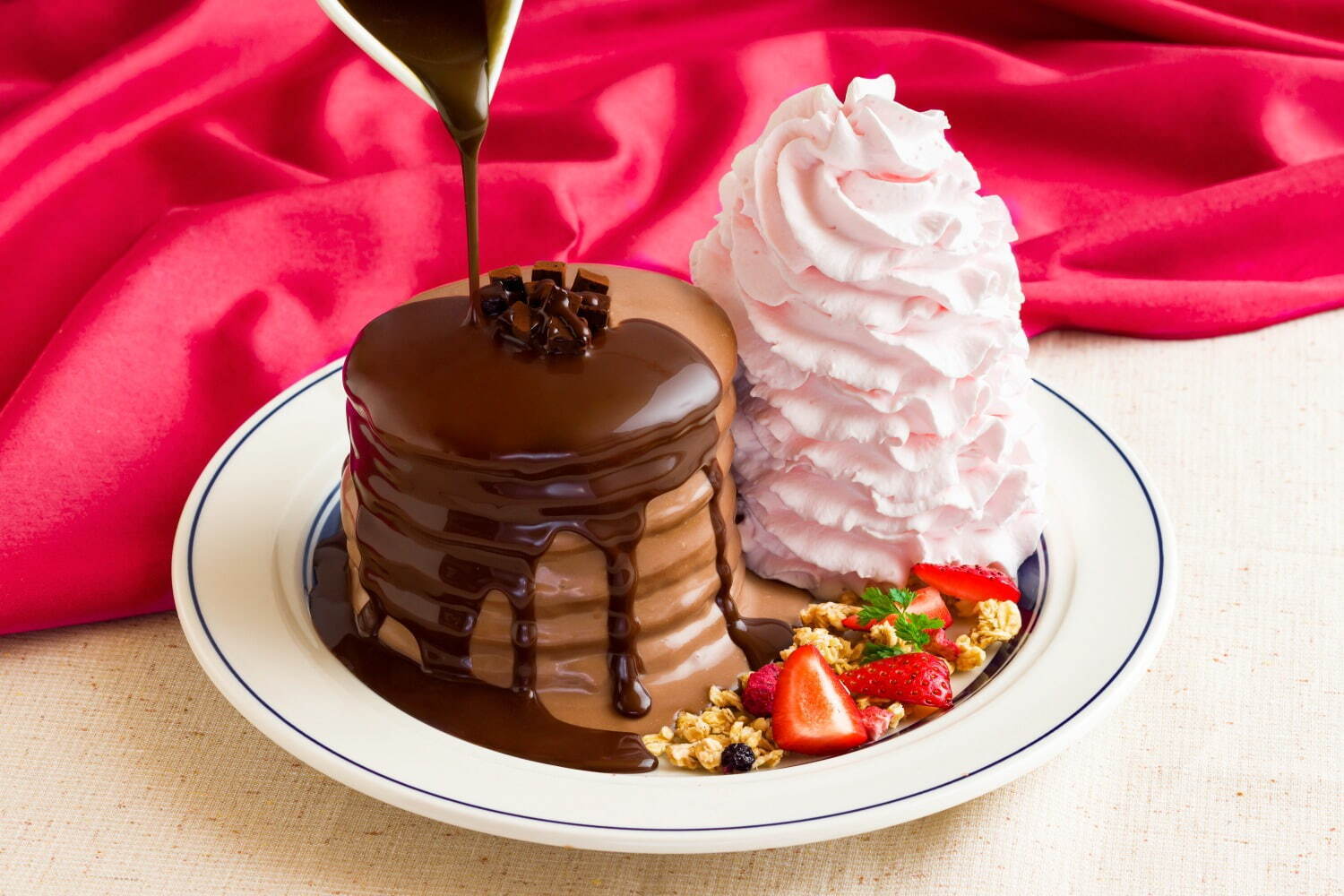 The Hawaiian breakfast cafe famous for their pancakes, Eggs 'n Things has introduced a limited edition menu for the 2023 Valentine's Day season: Melty Chocolat Pancakes, available from Tuesday, January 17, 2023 through Tuesday, February 28, 2023.
The Melty Chocolat Pancake, are chocolate cream-covered coca pancakes with sweet and sour strawberry cream. The warm chocolate ganache topping completes the dish, allowing you to enjoy the taste of chocolate throughout the entire pancake.
GELATO PIQUE CAFE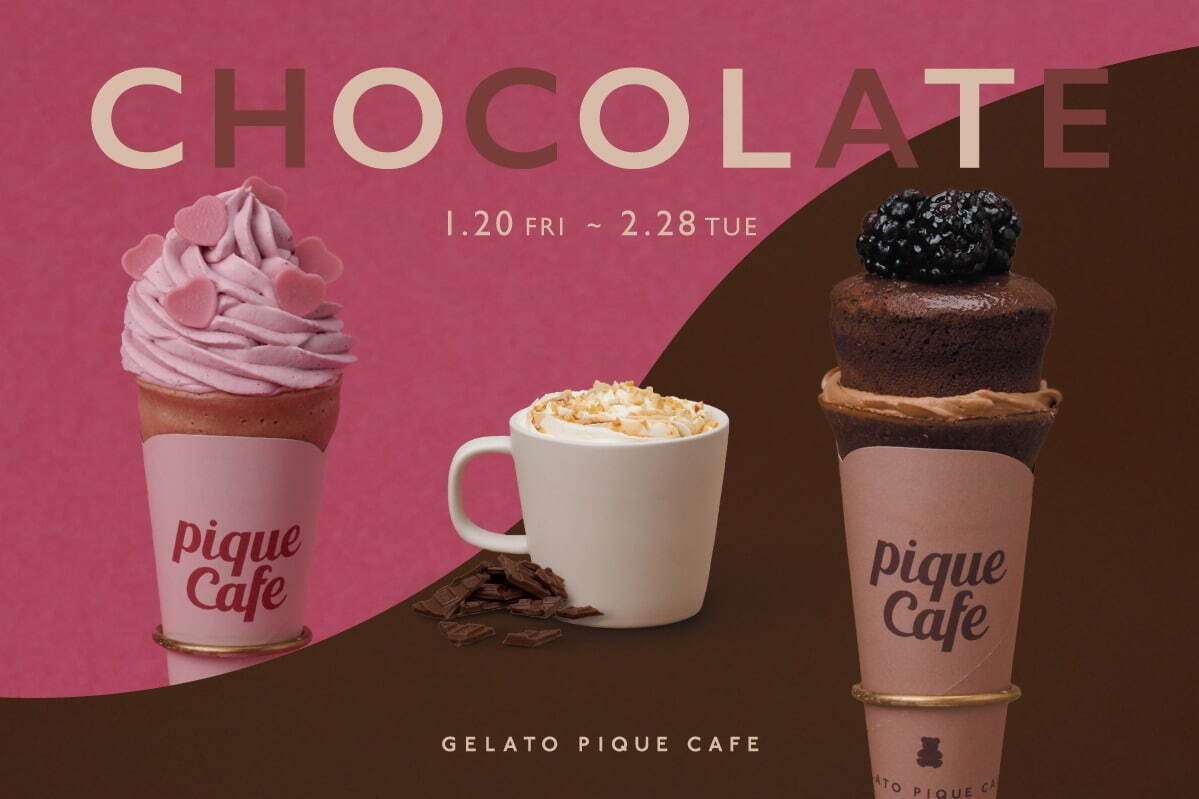 GELATO PIQUE CAFE has introduced three types of chocolate sweets limited to the Valentine's season, available at its stores nationwide from January 20 (Friday) to February 28 (Tuesday), 2023.
The Double Berry Chocolate Crepe is a crepe with a cream mixture of sweet and sour berries and mildly sweet white chocolate, sprinkled with pink heart-shaped chocolate. The berry-flavored dough is filled with nutty gianduja, rich New York cheesecake, and crumbly chocolate. In another hand, the Fondant Chocolat Crepe is a renewed version of the one introduced in 2022, topped with a whole fondant chocolat. The base is made of vanilla gelato, blackberry and blackcurrant sauce and crunchy crumbly chocolate, wrapped in cacao dough and topped with chocolate-flavored whipped cream.
In addition, the menu also includes a beverage: the Blonde Hot Chocolate, a hot drink with a biscuit and caramel-like flavor made with hazelnuts and dark chocolate, topped with whipped cream and caramel sauce and sprinkled with orange peel and crushed hazelnuts for added texture and flavor.
---
Thanks for reading! Did you like the special Valentine's Day food and desserts in Japan 2023?? Which one is your favorite? For more information about Valentine's Day in Japan, don't miss this articles neither!
▽Related Articles▽
▼Editor's Picks▼
---