15 Best Things to Do in Cebu
Tourist Destination and Things to do in CEBU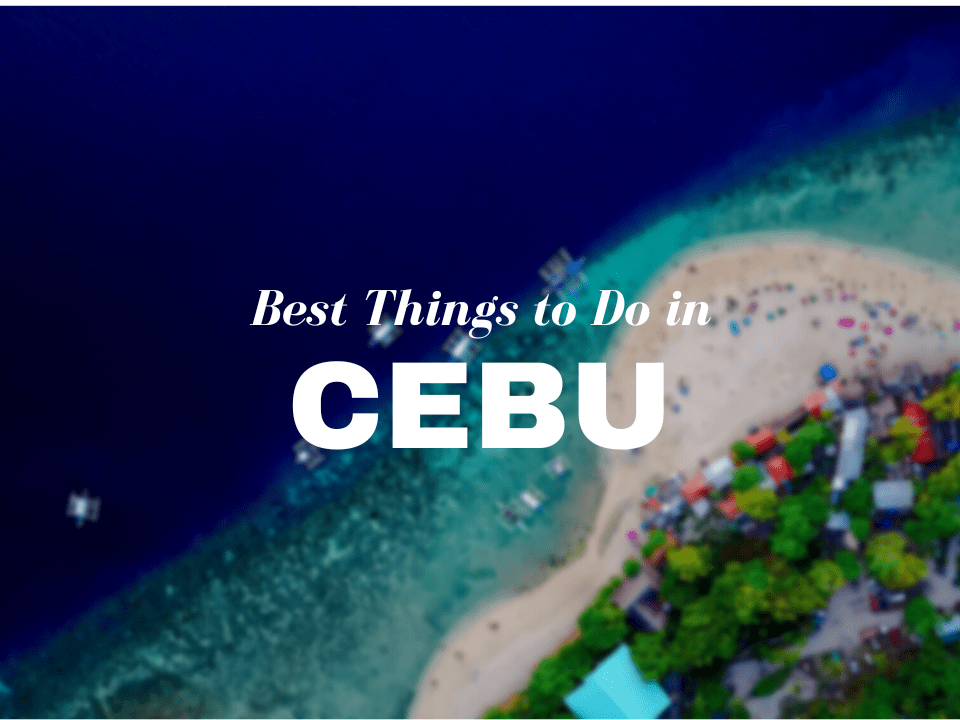 Are you planning to visit Cebu in the Philippines? And wondering what is the best thing to do in Cebu on your vacation. There are many tourist spots in Cebu that you can visit. Cebu is one of the most visited tourist destinations in the Philippines.
In this article, I will share the best thing you can do when visiting Cebu in the Philippines. But before that, let me give you a piece of quick information about Cebu.
---
CEBU
Cebu is the province of the Philippines located in Central Visayas (Region VII) and so-called as the "Queen City of the South". It is rich in historical places and religious sites and surrounded by more than 150 islands. Most of the beautiful and popular beaches in the Philippines are in Cebu, no wonder there are many marine activities that you can experience here.
The climate in Cebu can be hot or wet because the Philippines is a tropical country and we only have two seasons: Summer and Rainy season. But it's often really hot with sudden rain, usually the rainy season in Cebu runs from May to December, but the rainiest season with typhoons is from June to September.
If you want outdoor and marine activities such as beaches, scuba diving, hiking, and island hopping, you better book your travel around January to April.
Here are some things to do in Cebu that you don't want to miss and include in your itinerary when visiting Cebu.
. . .
1. Magellan's Cross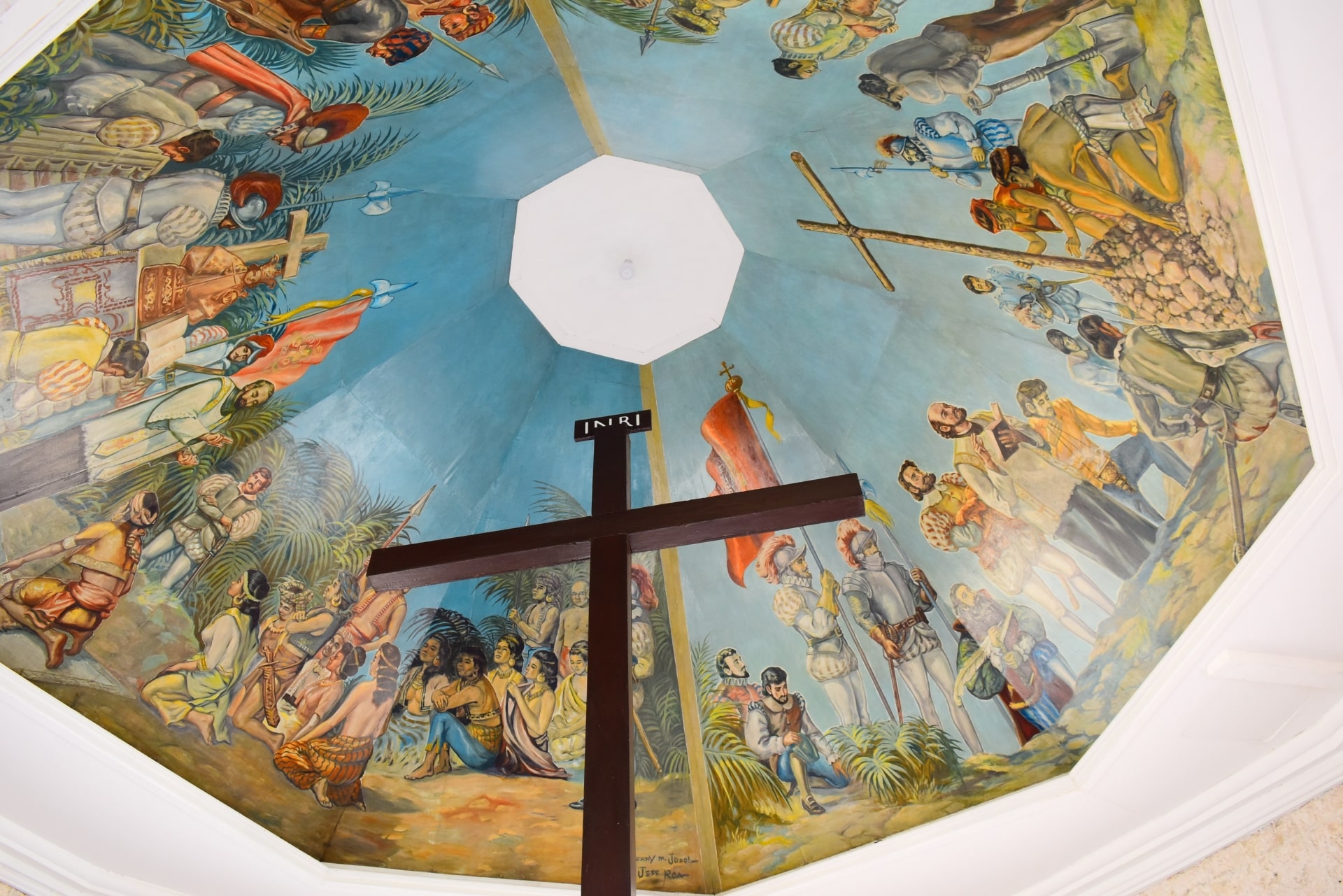 A visit to Cebu is incomplete without seeing or visiting Magellan's Cross. One of the most famous historical sites in Cebu which is visited by both local and foreign tourists. It was built by the Spanish and Portuguese in 1521 and symbolizes the beginning of Christianity in the Philippines.
The Cross is in a small chapel near the Basilica Menor Del Sto. Niño on Magallanes Street in front of Cebu City Hall. Almost everyone who visits Cebu starts their journey here because it is the easiest to get to from the airport; you can just take a taxi straight to City Hall. There are also Cebu tour packages that you can join including a visit to Magellan's Cross. If you are a first-timer to visit the place, try to walk around the City. It's fun and you'll be amazed at the different things you will see.
Website: https://www.cebucitytour.com/
2. Basilica Menor Del Santo Niño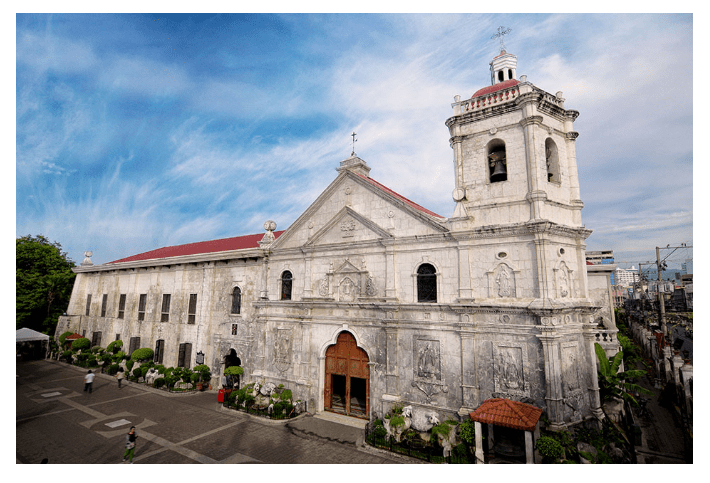 Just right beside the Magellan's Cross, the Basilica Menor Del Santo Niño is one of the oldest Catholic churches in the Philippines. Here you can see the image of Santo Niño, the city's patron who represents Jesus as a black holy child. The patron of Sto. Niño is believed and worshiped as miraculous by devotees. This place is good for religious people.
Just like Magellan's Cross, it is easy to get to because they are in one place. From the airport, you can just take a taxi directly to the church or if you want to explore the place you can try public transportation instead, no one does not know the place so you won't get lost.
Website: https://santoninodecebubasilica.org/
3. Fort San Pedro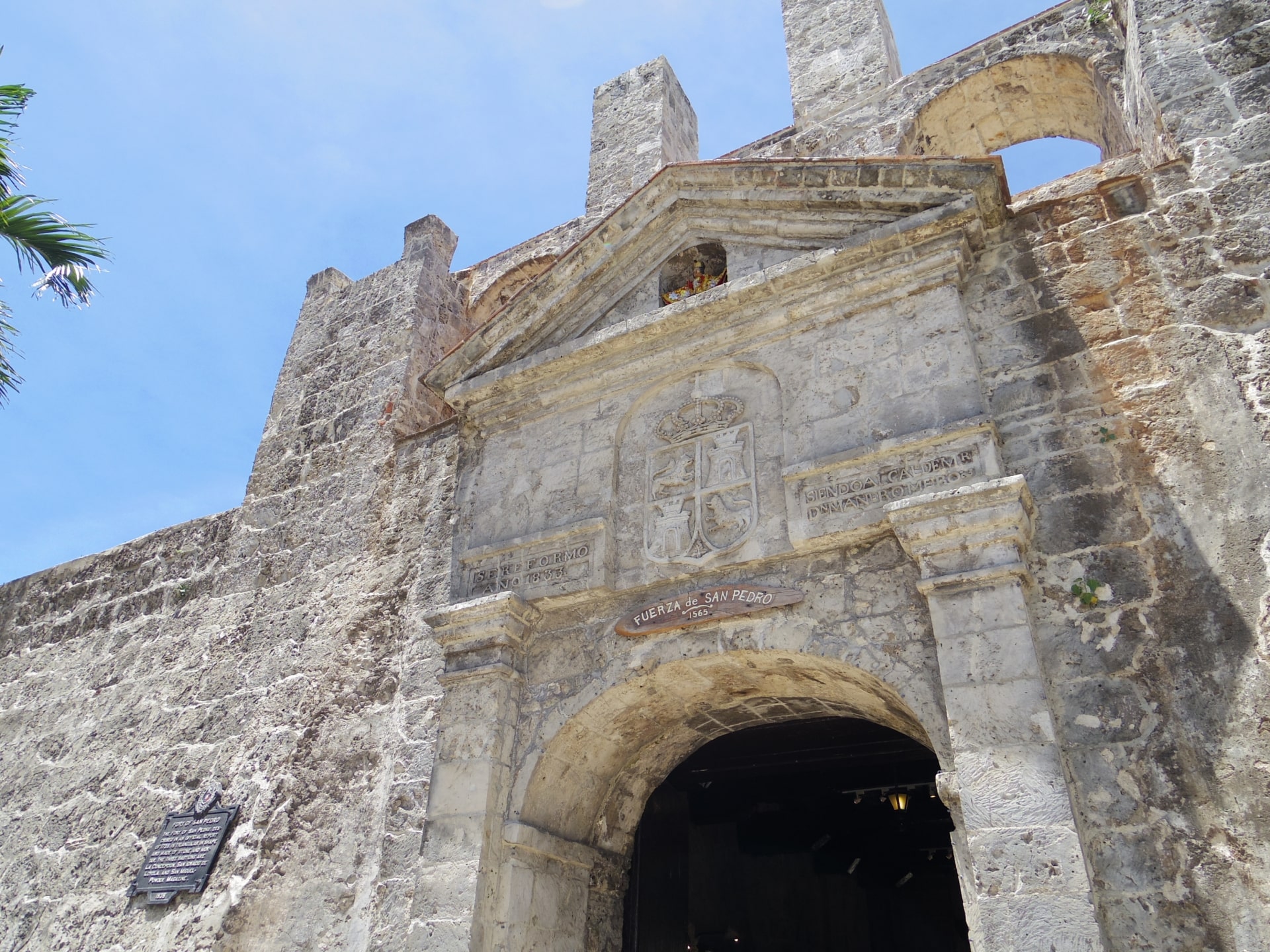 Fort San Pedro is one of the historical sites of Cebu. It is a military structure built by the Spanish and is said to be the oldest fort in the Philippines. Here you can enjoy walking around and sightseeing. Many ancient tools of the Spaniards can be seen in the museum.
Some tour packages include a visit to Fort San Pedro but if not, it's OK. It is easy to get here. 34 minutes by car from Mactan Cebu International Airport to Fort San Pedro. You can take public transportation such as a jeep or bus from SM City Cebu to Plaza Independencia. This place is open from 8 AM to 7 PM with an entrance fee of 30 Pesos.
4. Taoist Temple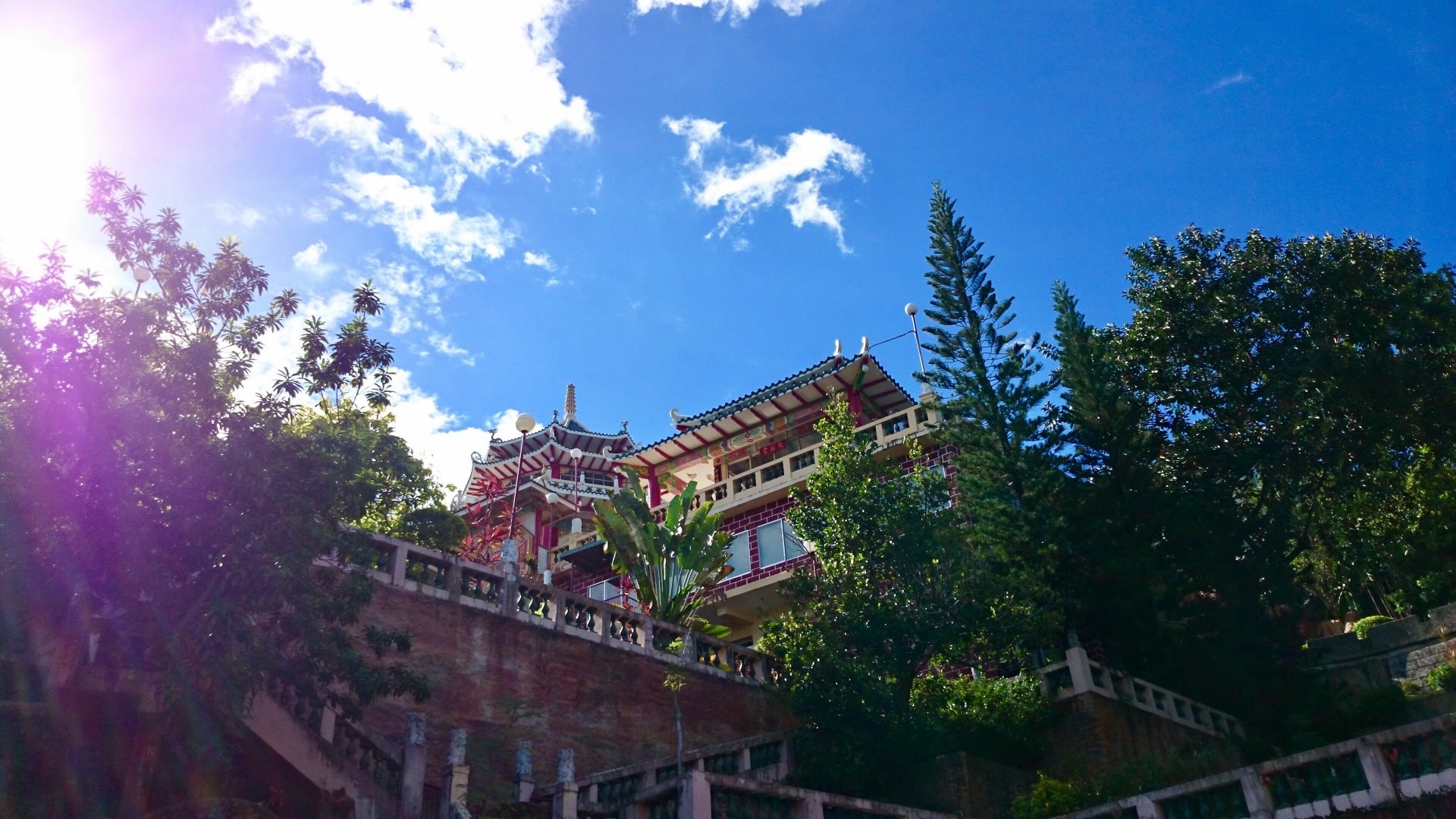 Taoist Temple is one of the religious sites located in a private subdivision. The Beverly Hills in Lahug was built by the Chinese community in Cebu for the believers. It was just a simple temple that later became popular and the most visited shrine in Cebu known for its extraordinary and very artistic structure.
For convenient travel, you can rent a private car or take a taxi to get there, and you have to climb the stairs with 81 steps to get to the main temple. But when you see the breathtaking views, you won't think how tired you are. The place is good for relaxation and meditation.
5. Sky Experience Adventure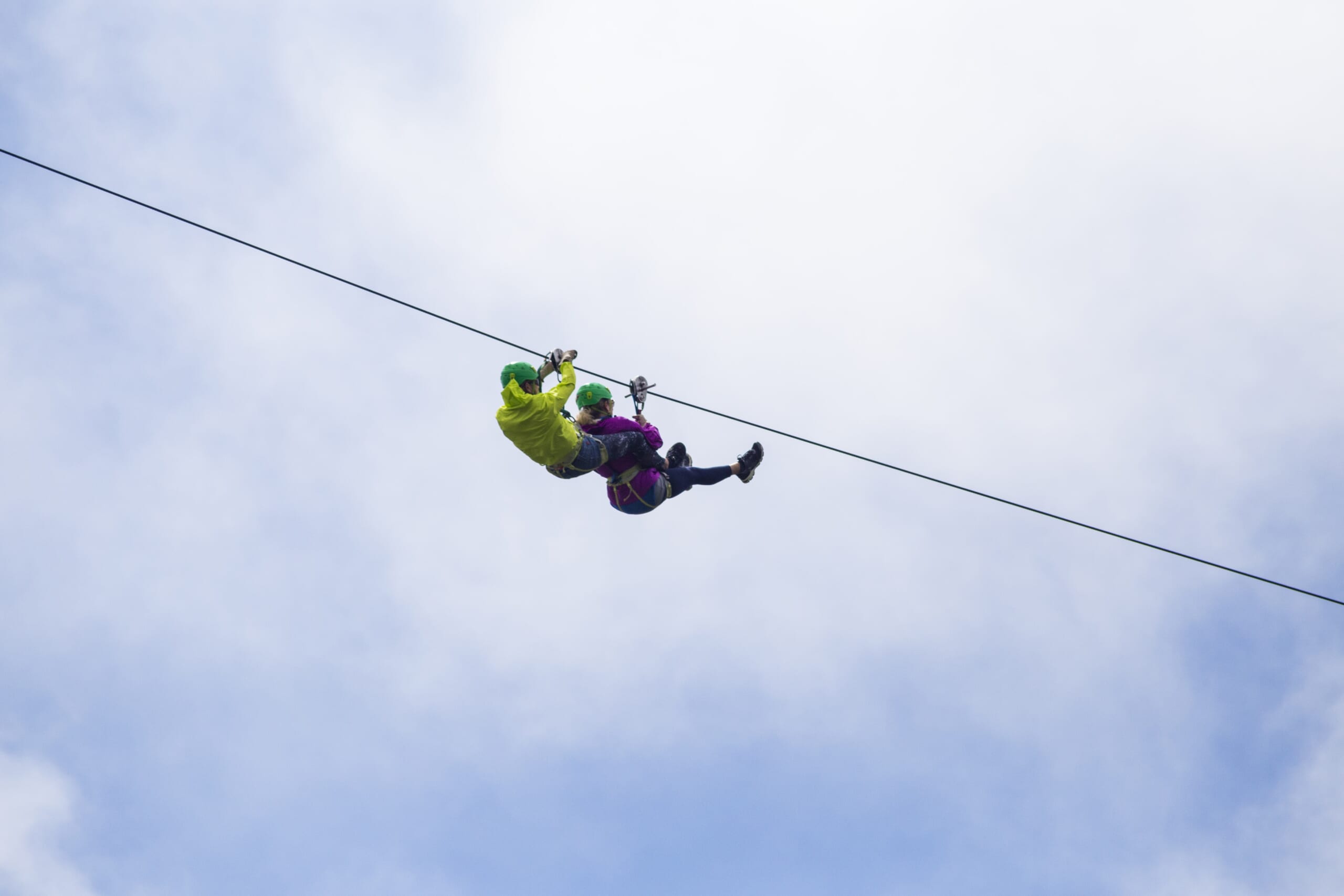 Sky Experience Adventure in Crown Regency Hotels and Towers in Fuente Osmeña Boulevard Cebu City is one of the city's most famous adventures that you can experience. Here you can try different activities in one place such as Edge Coaster, Tower Zip, Skylift and walk, etc. that will give you a mixed extreme feeling. And if you just want to enjoy the view at the top (if you don't want to take the rides, that's fine) you can still go up.
If you are just staying in the city, this is a great place to visit with family and friends. There are facilities and activities that children will also enjoy. They also have a restaurant that offers buffets so you don't have to go outside to find something to eat. It's easy to get to from Ayala Center Cebu or SM City Cebu, you can take a taxi or grab to Crown Regency Tower 1 for about 10 to 15 minutes.
Website: http://www.skyexperienceadventure.com/
6. Sirao Flower Garden
Sirao Flower Garden is a flower farm located in Barangay Sirao, known as "Little Amsterdam" because of the various colors of flowers that provide an amazing view for the tourist to enjoy and relax. And the favorite of many is to take pictures in the Instagramble Sirao flower garden.
The best way to get there is to take a private car or taxi although most of the tourists want to try the habal habal ( motorcycle for hire) for experience.
Website: https://www.siraogarden.net/home
7. Sinulog Festival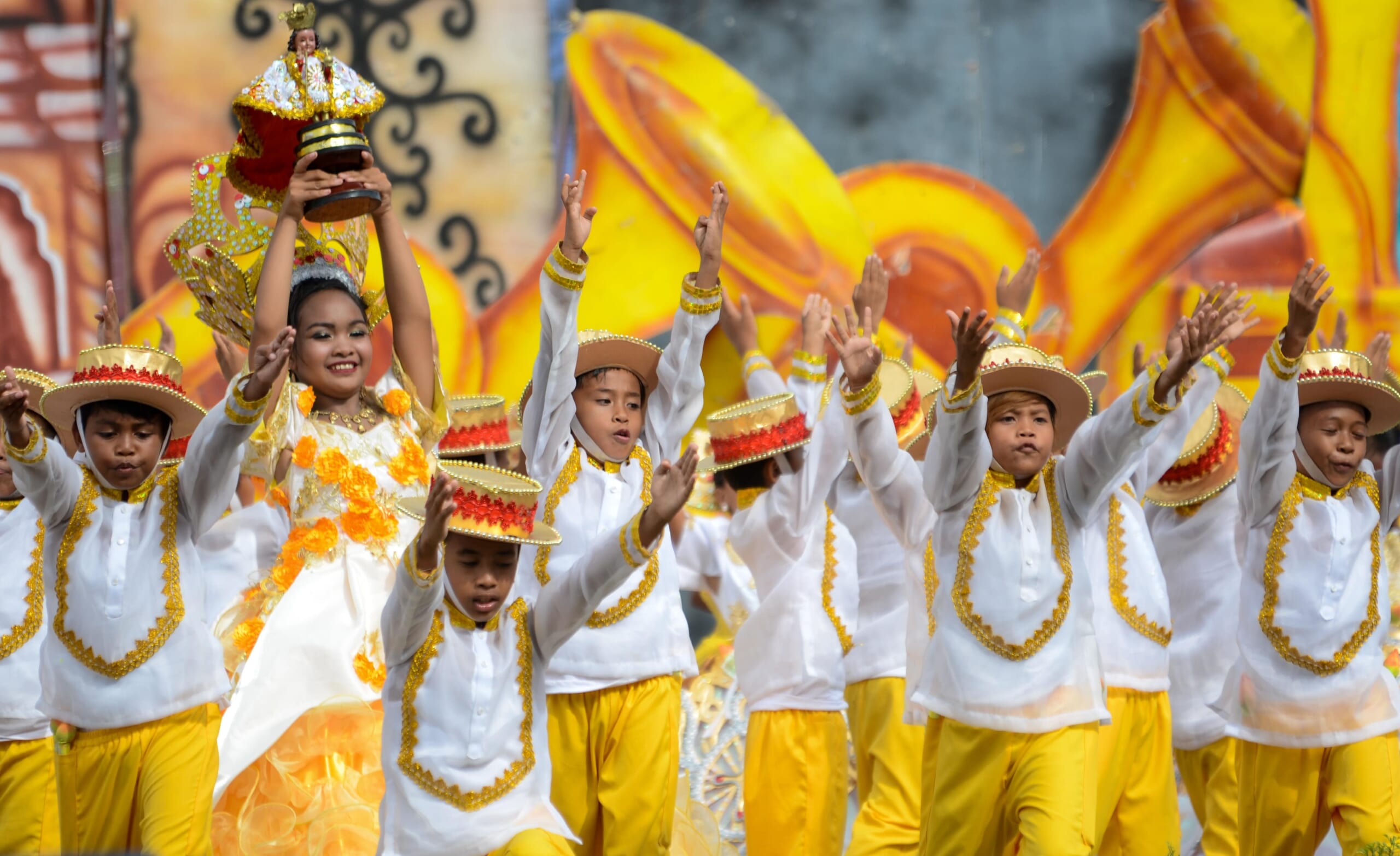 The Sinulog Festival also called the Santo Niño Festival is the annual cultural and religious festival held in Cebu, it is also one of the biggest festivals in the Philippines. The festival is a traditional celebration to honor the miraculous image of Santo Niño by dancing in the street and parades holding the image of Santo Niño with colorful customs.
You can visit Cebu in January when the annual Sinulog festival is held every third week of January.
8. Visit famous beaches in Cebu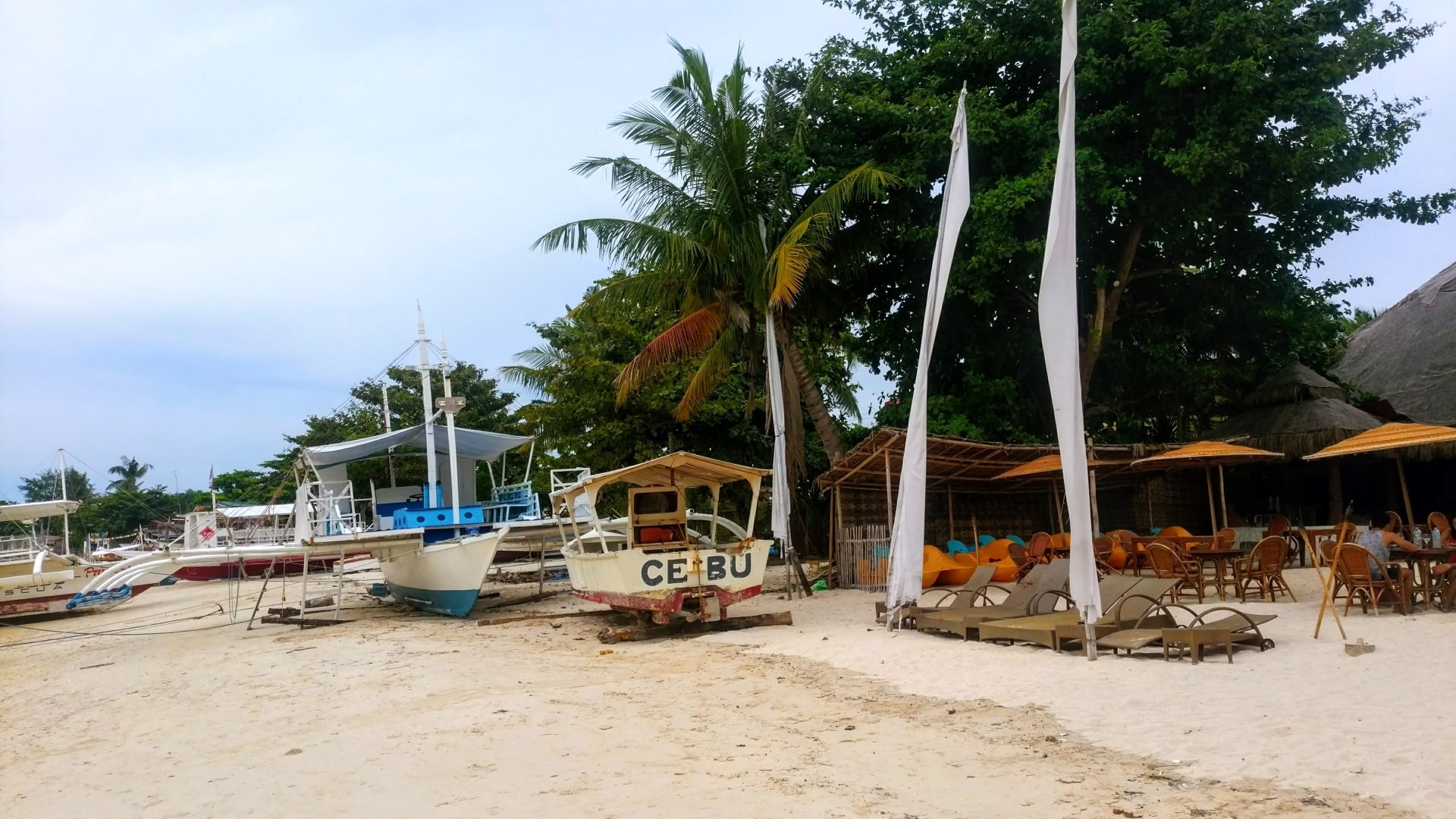 Cebu is rich in beautiful beaches that attract tourists because of its fine white sands. One of them is the famous Santiago beach of Camotes Island and other beaches on Bantayan Island. They are two of the famous islands here in Cebu. A tour package is offered to get around and do some activities on the island.
Camotes Island is one of the popular islands in Cebu aside from the famous Santiago beach; there are also more resorts on the island.
Bantayan Island is also a popular island in Cebu. Aside from white sand beaches on the island, there are also many activities to enjoy here such as snorkeling, island hopping, and resorts with beautiful views where you can sit down and relax.
9. Kawasan Falls Kloofing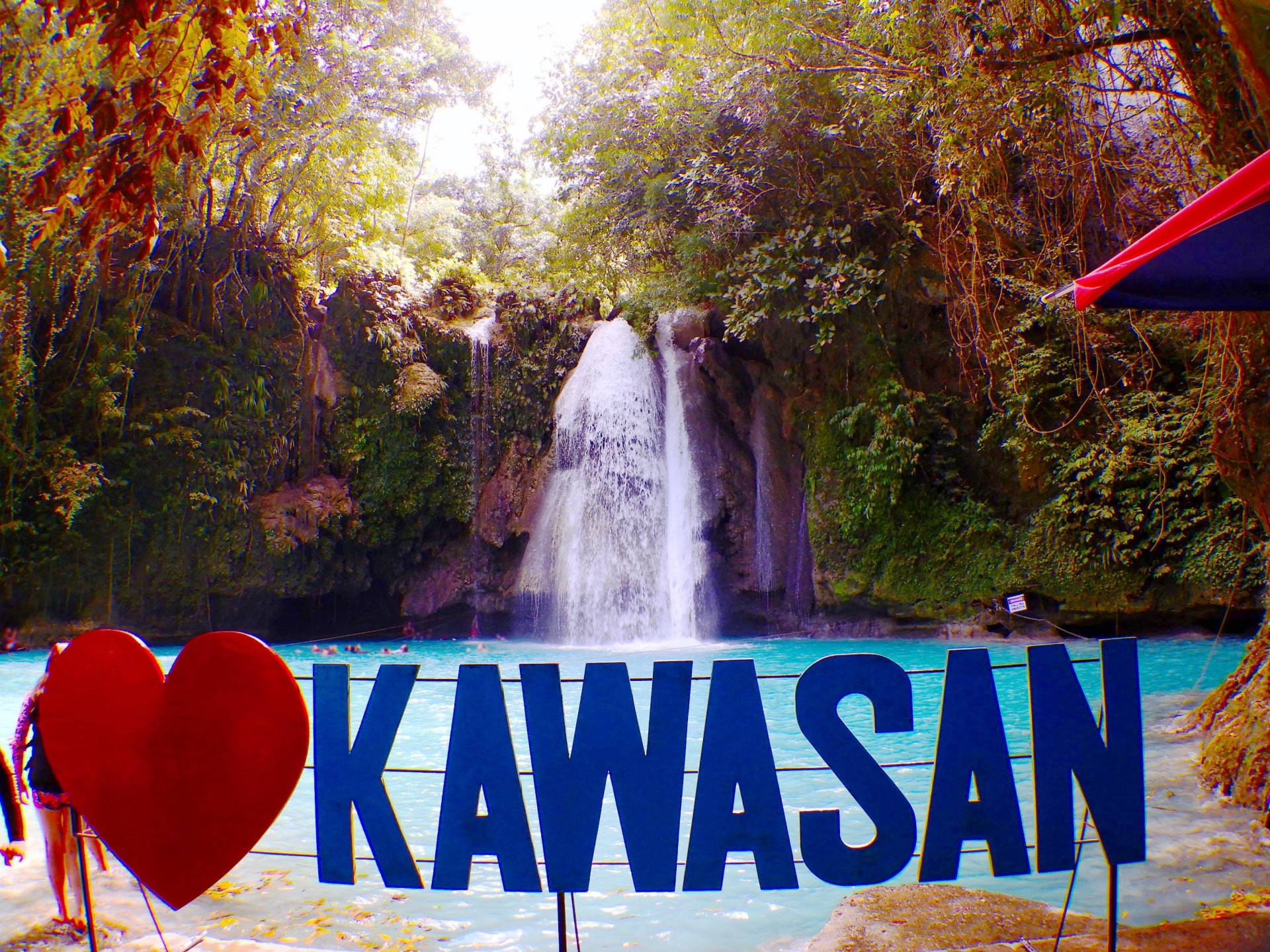 If you are looking for an extreme adventure, kloofing in Kawasan Falls is the exciting one where you can cliff jump, and rope swing, and if you just want to swim and relax in its natural pools while taking pictures to save memories is best too.
Kawasan Falls is located in the peaceful town of Badian in barangay Matutinao. You can take a taxi or rent a private car to get there though the bus is an option; it just takes longer to get to Kawasan Falls. If you are a first-time visitor, it would be better if you get complete tour packages so that you can enjoy them without thinking too much and with less hassle. You can find many tour packages in agencies in Cebu that offer a guide about the activities.
10. Try Delicacies Food in Cebu

A must-try food when you visit Cebu is Lechon, a roasted pig dish and one of the famous food in Cebu; although there are many versions of it in the country. Cebu's lechon is uniquely known for its crispy skin and delicious taste. Other must try foods are the Dried Squid, Danggit, and Dried Mangoes.
If you want something to bring home for souvenirs, you can go to the public markets of Cebu where you can find a lot of unique food from the Philippines, particularly in Cebu. Malls are option as well, many souvenir shops inside the mall where you can buy some pasalubong (something to bring home from your trip).
11. Mountain Views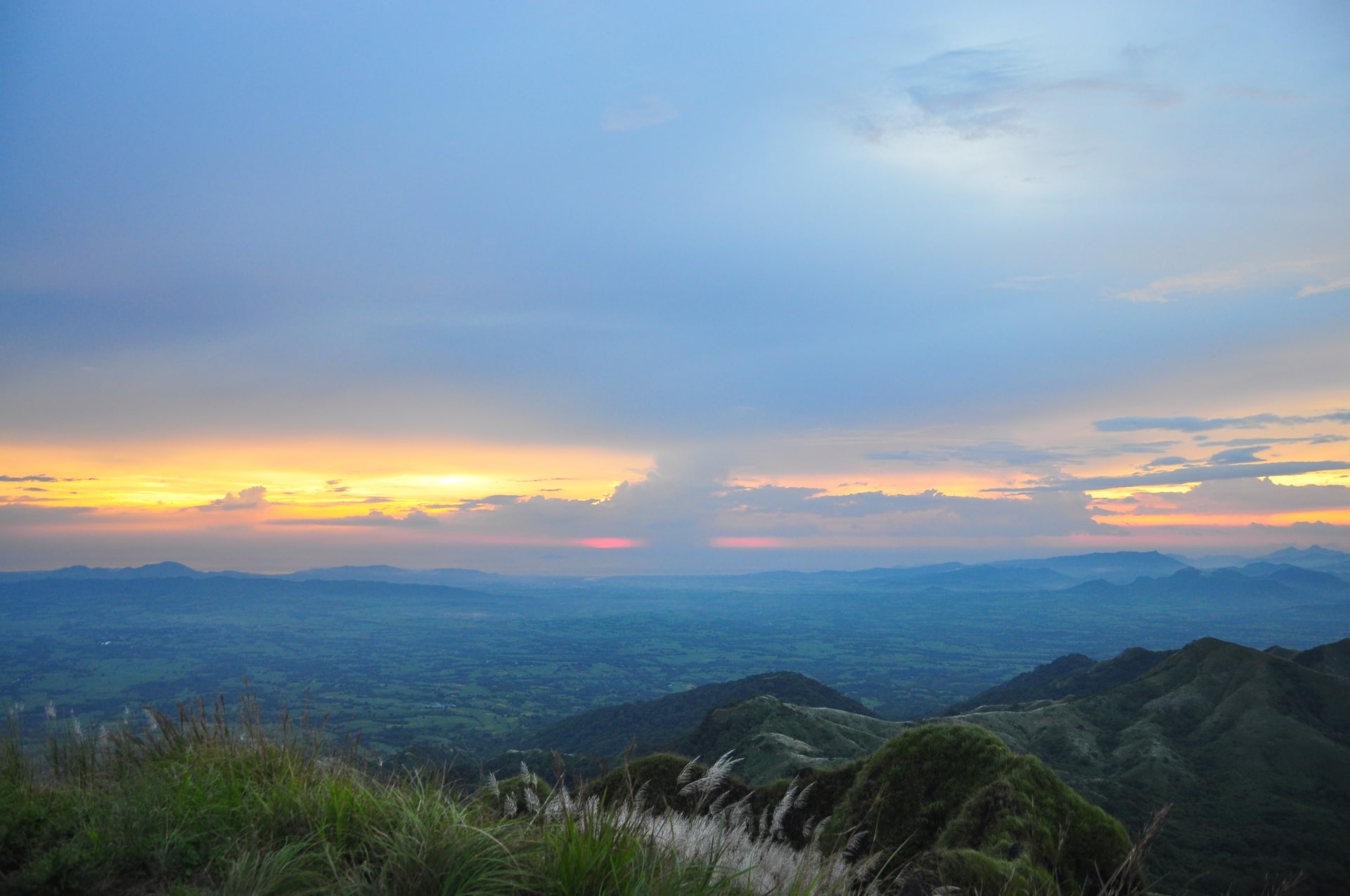 Osmeña Peak is the highest mountain in Cebu, the most famous mountain to do hiking and see the beautiful viewpoint of Cebu. Considered one of the adventures in Cebu, it is 1,013 Meters Above Sea Level and located in Mantalongon Dalaguete. Tour packages are offered in some agencies in the area if you want to hike.
Aside from some mountains in Cebu such as Osmeña Peak, there is also a famous mountain destination to be visited in barangay Busay called the Tops Lookout. Here you don't need adrenaline-rising adventures to see the viewpoint of Cebu. At the top, you will see and be amazed at the stunning view of the city; especially at night.
12. Experience Watching Oslob Whale Shark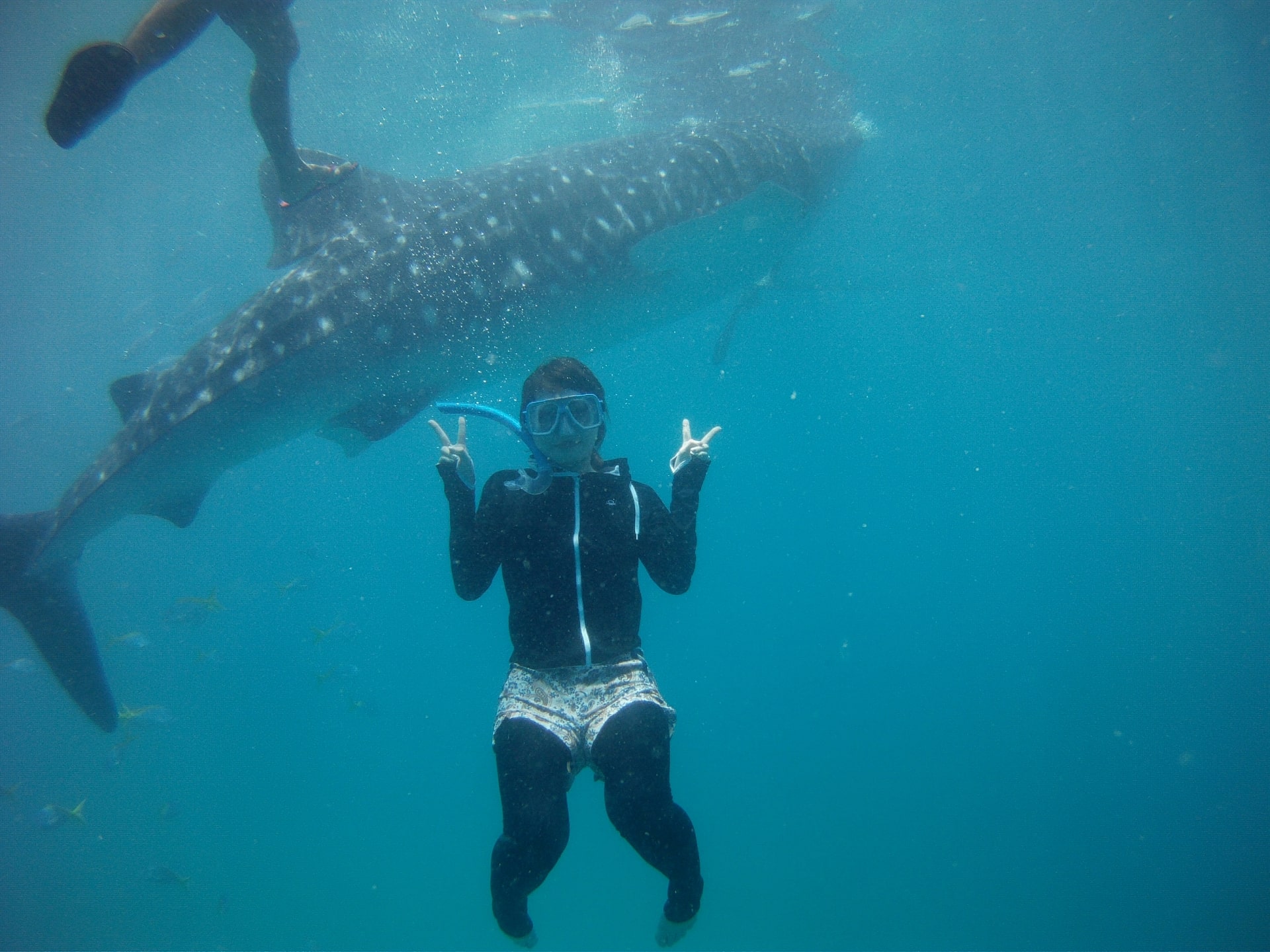 Oslob is located in the southern part of Cebu and has become a popular tourist attraction because of the whale shark that is called Butanding in the Philippines. This is one of the activities in the area where you can see whale sharks up close and take a moment with them. It is a one-of-a-kind memorable experience in Cebu.
You can take private vehicles or public transportation like a taxi or bus to get to Oslob but using travel agencies is more convenient since they will arrange everything from airport pick-up to your accommodation.
13. Diving in Malapascua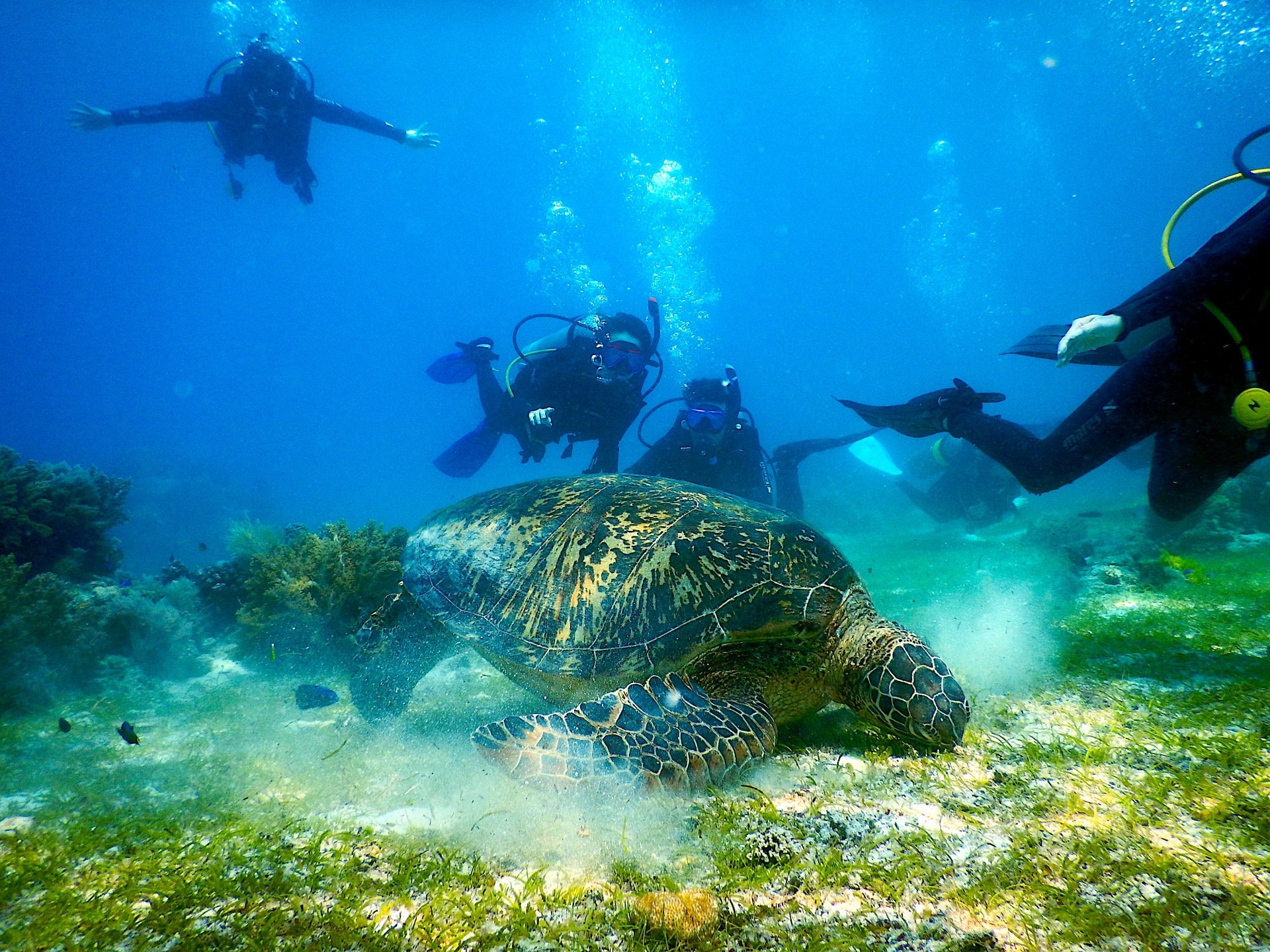 Malapascua Island is famous for diving activities, it is located in the northern part of Cebu. Many islands in the province offer diving activities but diving in Malapascua offers unique things like diving with Thresher Shark where the island has become more popular.
And apart from its main attraction, the island is rich in beautiful white sand beaches, and many hotels and resorts where you can relax with the room view of the ocean. Many tour agencies about diving on the island offer a great deal like the site below.
Website: https://www.dive-the-world.com/diving-sites-philippines-malapascua.php
14. Island Hopping and Sardines Run in Moalboal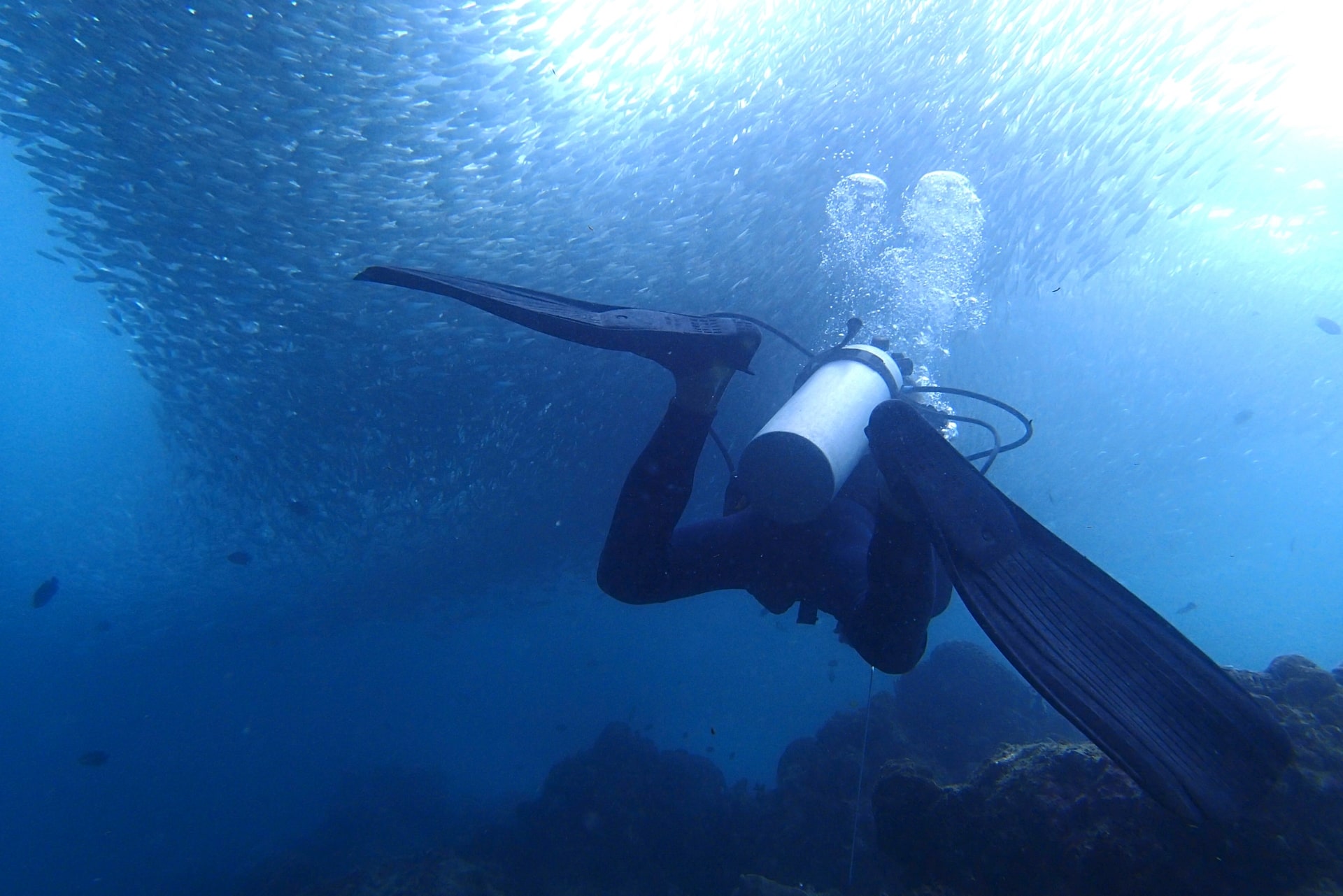 Malboal Island is one of the tourist destinations of Cebu located in the southwestern part of Cebu. Known for many marine activities, especially in Panagsama Beach where you can dive and swim with millions of sardines best known as "Sardine Run". And island hopping on Pescador Island is one of the tourist activities in Malboal.
The island is rich in a wide variety of marine life such as corals and various fish; you will enjoy scuba diving and snorkeling. Island hopping including Sardine run packages tour are most offered in the area.
15. Go on Shopping in Ayala Center Cebu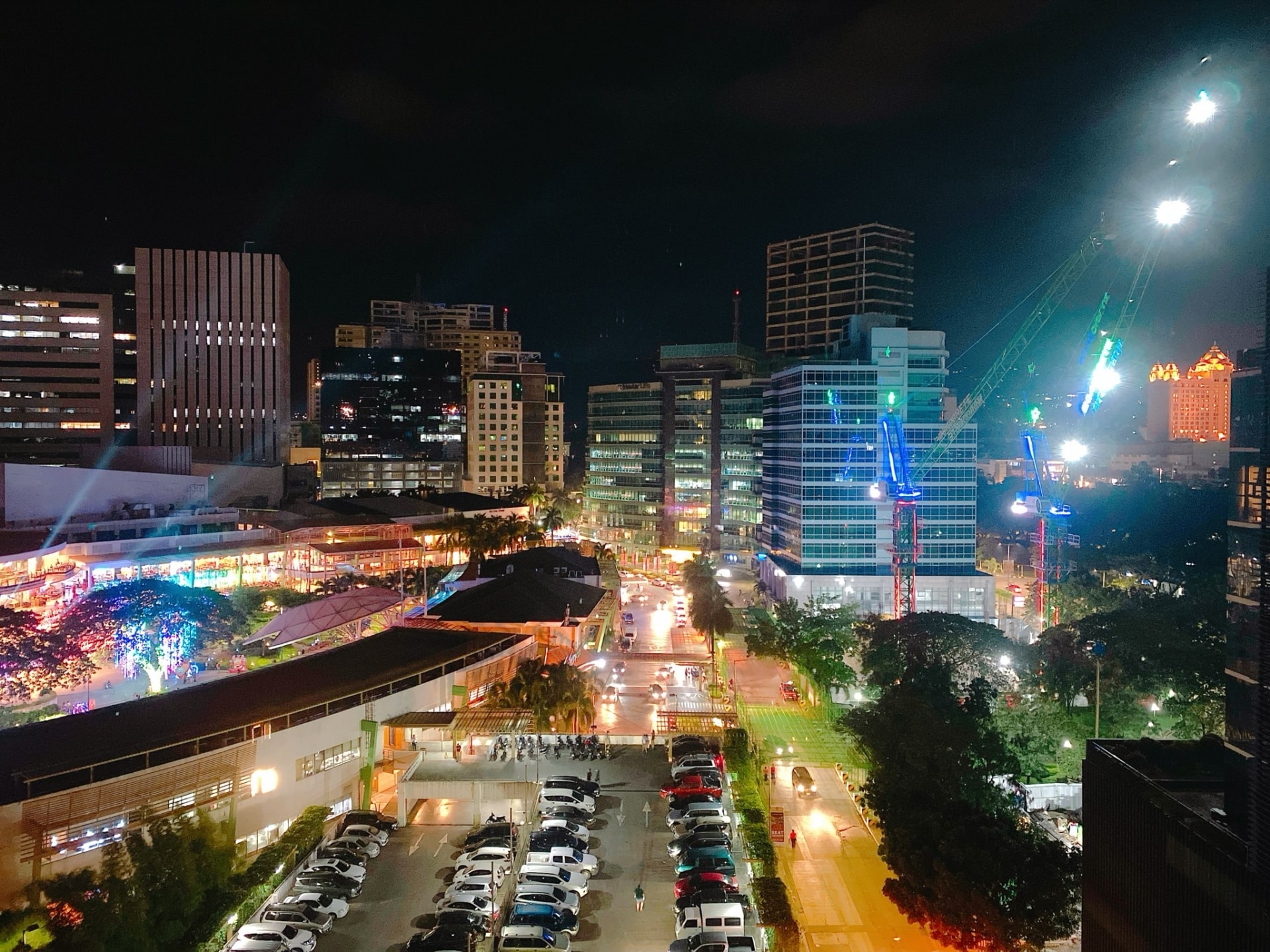 Ayala Center Cebu is a large shopping mall and well-known mall in Cebu. There are many activities, events, and other festivals held in the mall where you can witness and experience Cebu culture. Besides shopping for local and international items, you can also enjoy the food and drinks in the Philippines, especially in Cebu.
There are many hotels around here, which is why most of the tourists go here to eat, shop and inquire about tour packages; it is convenient and easy to get to.
. . .
Thank you for reading, Hope this article gives you some good ideas about things to do in Cebu.
▽Subscribe to our free news magazine!▽

For more related articles about traveling in Asia, Check the following articles below.
▽Related Articles▽
▼Editor's Picks▼
---