Best Short-Term Pocket WiFi in Japan
Which is the best pocket WiFi for short-term travelers in Japan?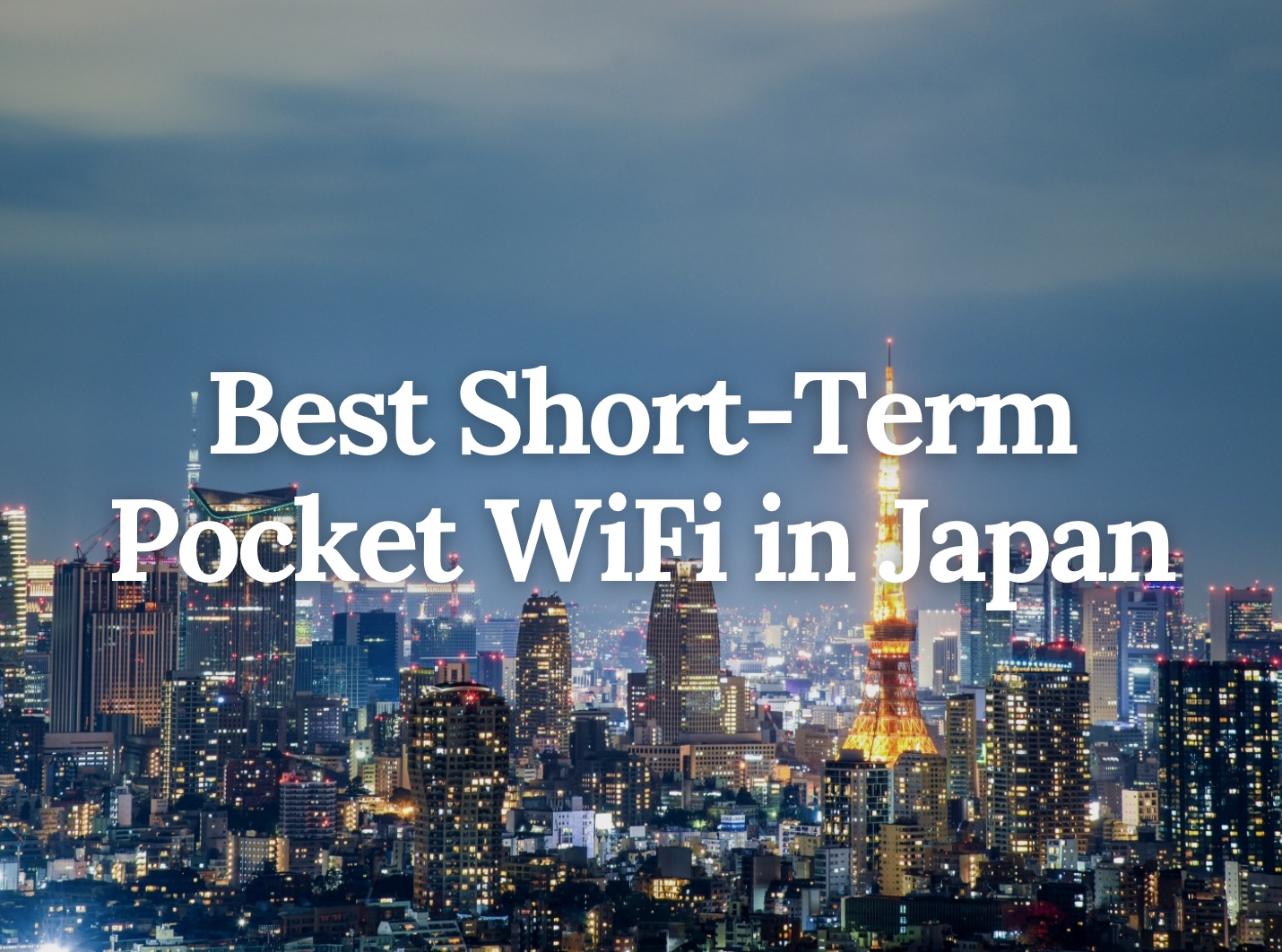 How much does a pocket WiFi help you avoid problems and travel abroad at ease? A Portable device to connect your phone to the Internet outside are now one of the most essential tools to live and make a trip. Here is the guide to a pocket WiFi for visitors in Japan for both sightseeing and business for a short period of time like within a month.
There are multiple ways for international travelers to get network connection in Japan: For example, Free WiFi, SIM cards, data roaming, tethering and so on. Some people think those become alternatives to a pocket WiFi. However, getting a pocket WiFi is the most recommended to visitors who want to use the Internet with stability and no data usage limitation. The other options enforce some restrictions or charge an unreasonable fee.
Recently, you need more data to use online maps, communicate with your friends and family online, watch video streaming, and book restaurants and activities even if it is a short-time journey for a few days. Here are good Japanese pocket WiFi rental services that offer a modern mobile WiFi with a lot of data and English customer support at a competitive rate. This list will help you choose the best short-term option for you.
Don't miss the exclusive promo code for our readers listed below, too!
1. Japan Wireless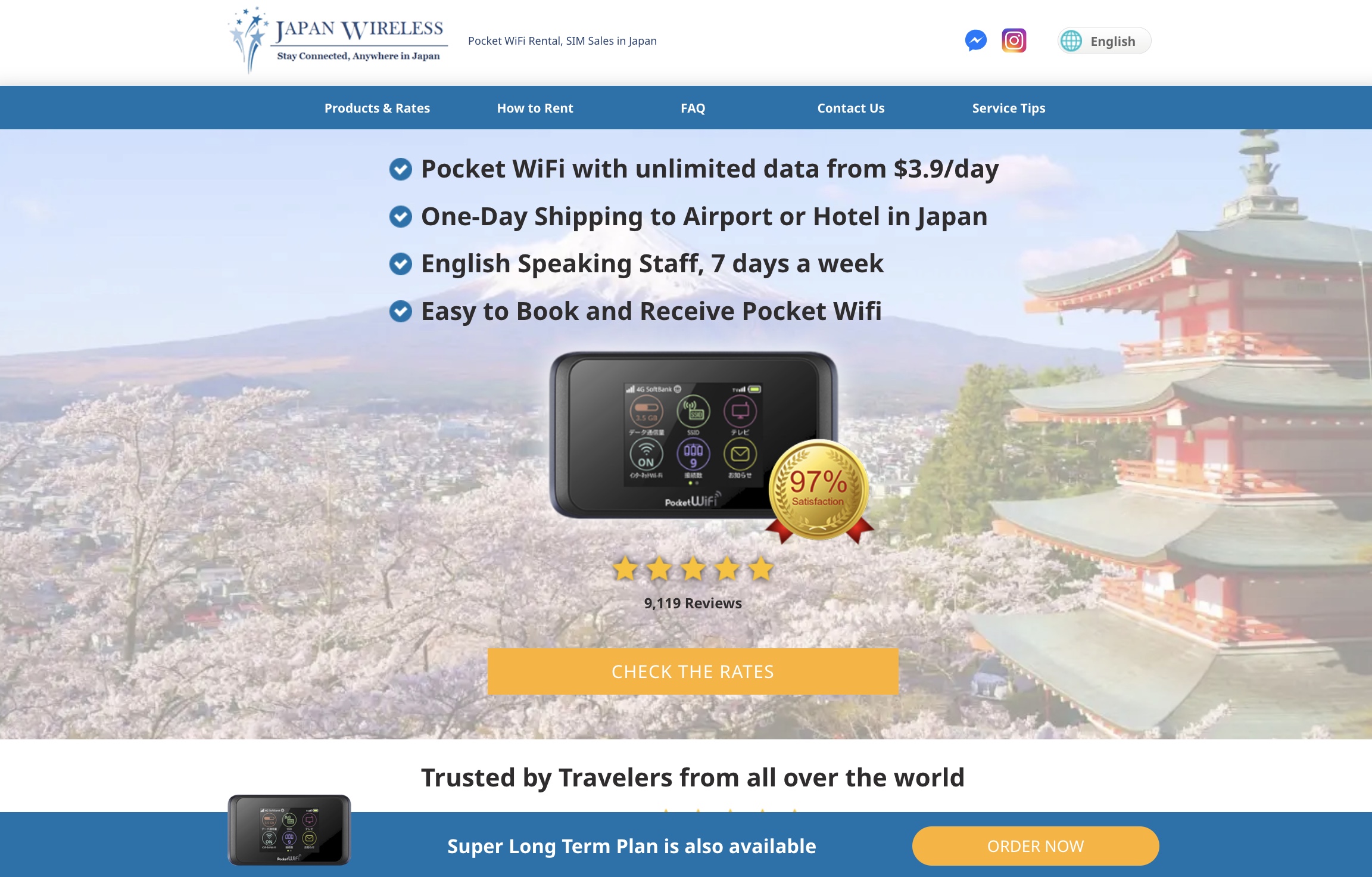 Japan Wireless, a leading Japanese service for WiFi rentals and SIM card sales, has been chosen by over 800,000 international visitors since 2012. There are three options you consider for your short-term trip: Premium WiFi, Business WiFi and Prepaid SIM Card. Whether your travel gets short or ling, Japan Wireless's Premium WiFi will take priority.
You can use an unlimited pocket WiFi with 187 Mbps high-speed network at the most reasonable price. The router can be connected with up to 10 devices at the same time. Your ordered WiFi unit will be delivered to your airport or hotel around Japan before you arrive. The package also included a free power bank and a pre-paid return envelope. If you have some problems related to the WiFi, its English-speaking customer service will help you.
Here is the exclusive coupon code to get 20% OFF now: JPW001
▶︎Click here for more details about Japan Wireless!
2. Pupuru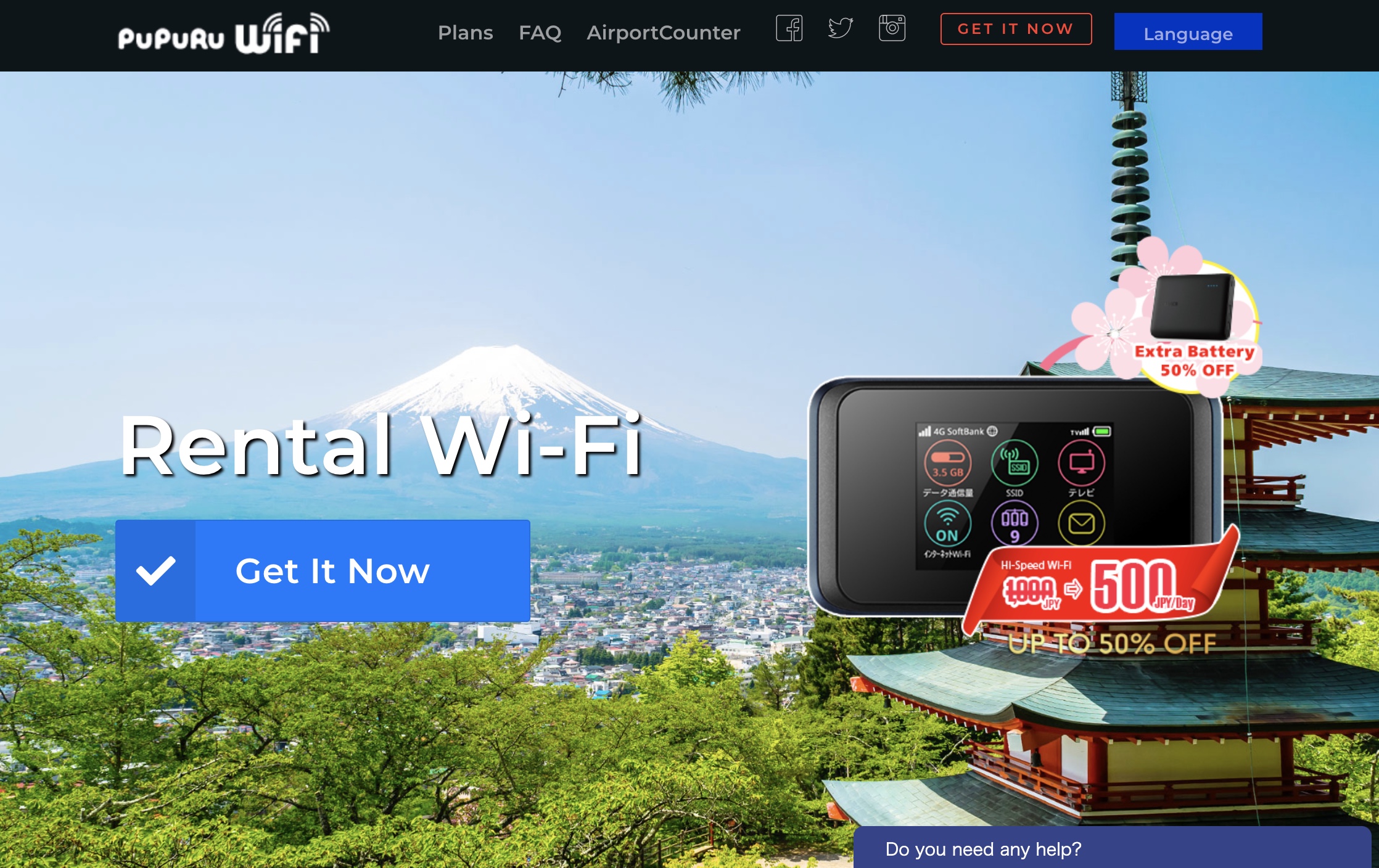 Pupuru is one of pocket WiFi rental companies in Japan that lends tourists from all over the world WiFi routers at a reasonable rate. It provides two pocket WiFi rental plans: Hi-Speed Plan and Broad-Coverage Plan. If you visit major cities such as Tokyo, Osaka and Kyoto, it is recommended to hire a Hi-Speed device which allows you to use unlimited data with higher speed.
For those who worry about language barrier in Japan, Pupuru also offers a voice language translator named Pocketalk. You can send back your items with a pre-paid envelop by the rental date.
▶︎Click here for more details about Pupuru!
3. Japan WiFi Rental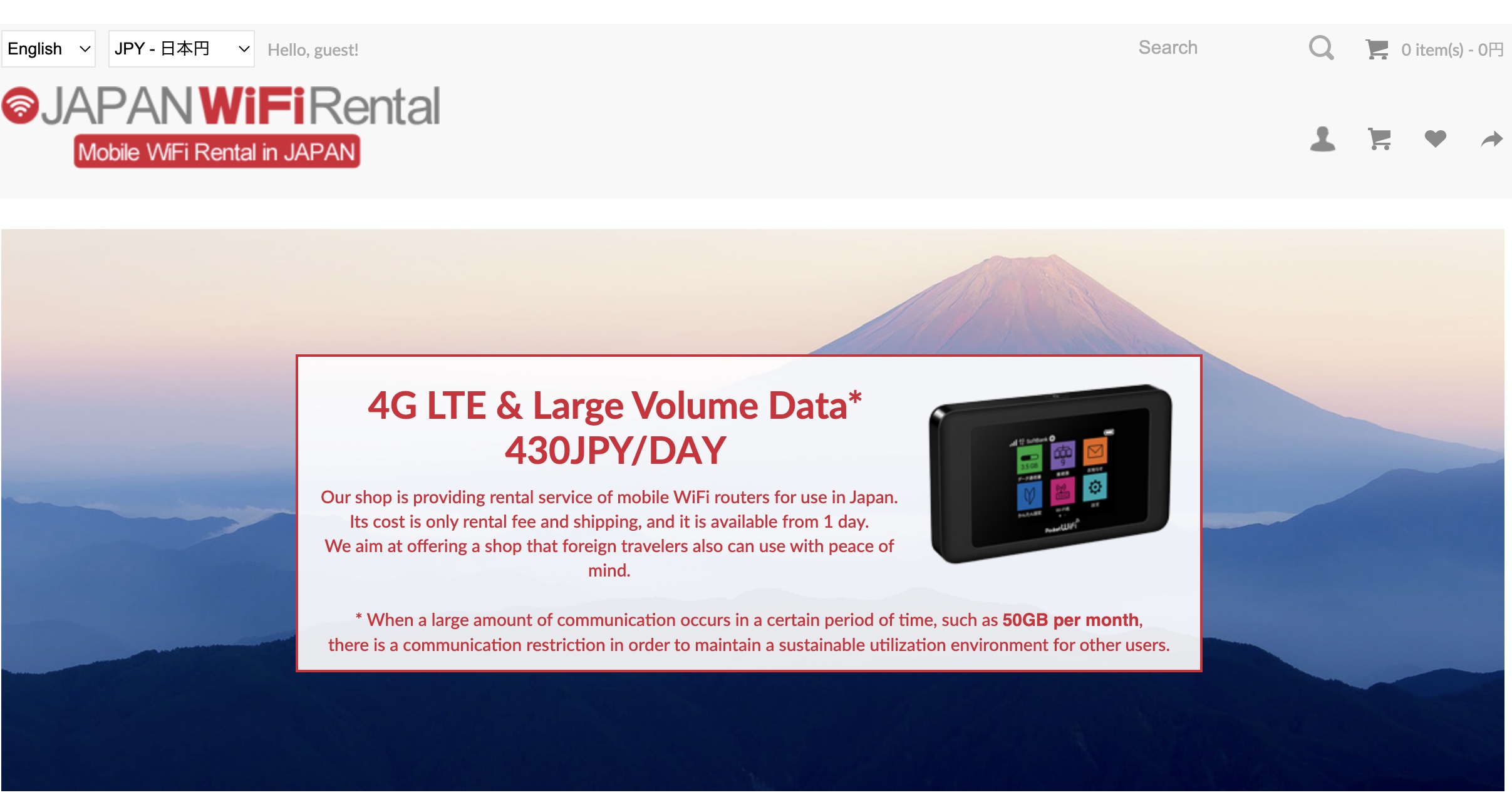 Japan WiFi Rental is a Japanese mobile WiFi router provider that offers a modern WiFi device at a reasonable price from 1 day, which is recommended to short-term travelers for less than a week. It is supported by the company of WiFI Rental Honpo, which provides its service with Japanese customers.
Japan WiFi Rental simply gives one option with 4G LTE speed and large volume data. Its router can be used with up to 14 devices simultaneously. Of course, you can pick up the items at your designated airports and hotels.
▶︎Click here for more details about Japan WiFi Rental!
▽Here is the list of best pocket WiFi for long-term travelers!▽
---
For more info about traveling in Japan, check these articles below, too!
▽Related Articles▽
▼Editor's Picks▼
---