Best Long-Term Pocket WiFi in Japan
Which is the best pocket WiFi for long-term travelers in Japan?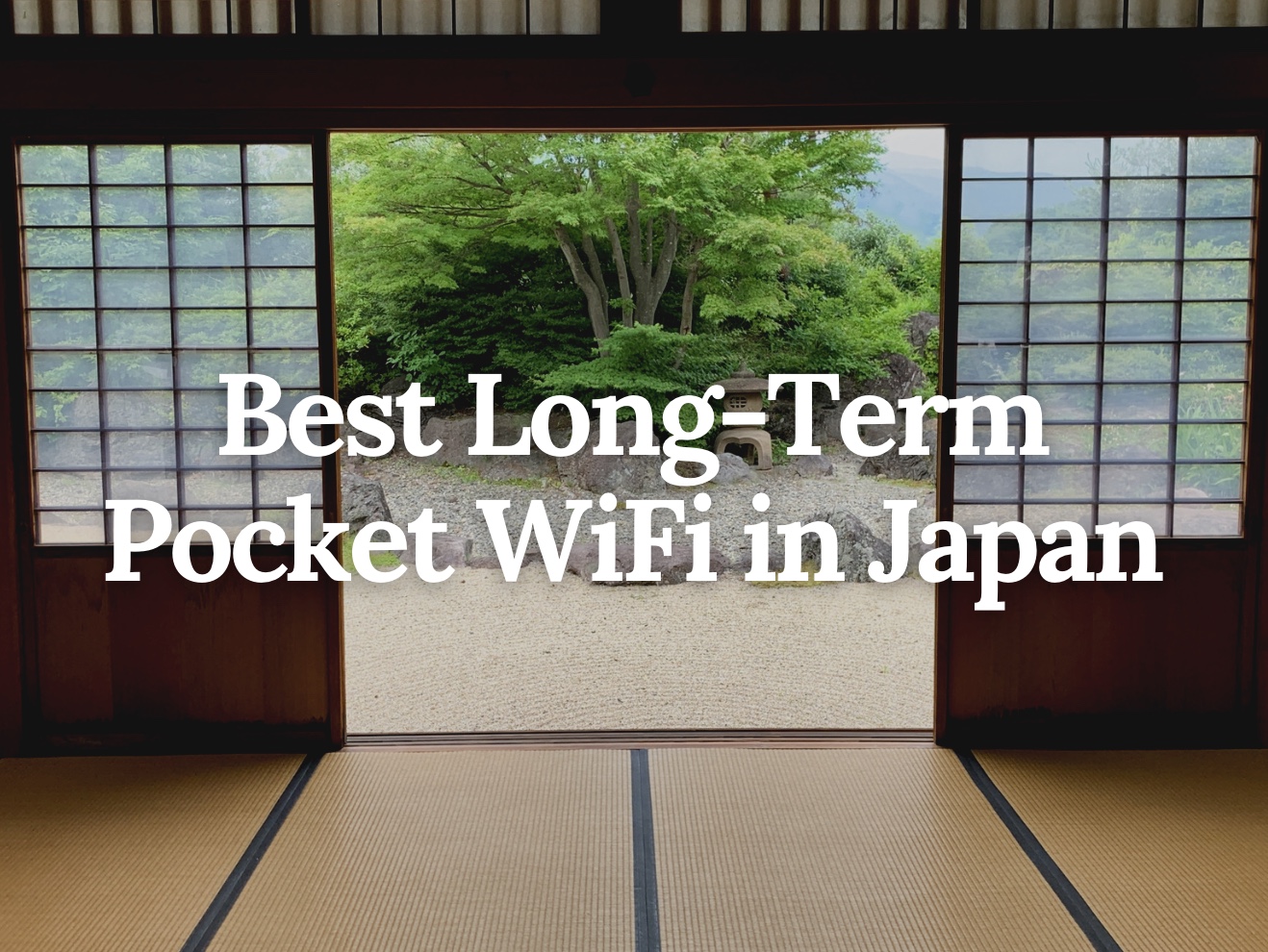 If you plan to visit Japan for sightseeing, business or study, renting a good pocket WiFi is one of the first things you should do as well as booking a hotel and finding some nice tourist attractions. Without a device for network connection, there will be more embarrassing troubles in the inexperienced country.
Then, which is the most recommended option for long-term travelers to get connected the Internet anytime and anywhere in Japan? It is difficult for them to travel, work or study in a comfortable manner without a pocket WiFi. There are a lot of portable WiFi rental services in Japan. If you want to take a reasonable product for more than half a year, you should check companies that offer special discounts for long-term rentals.
Comparing prices, data amount and speed, and other services, this article introduces the best long-term pocket WiFi rentals in Japan.
1. Japan Wireless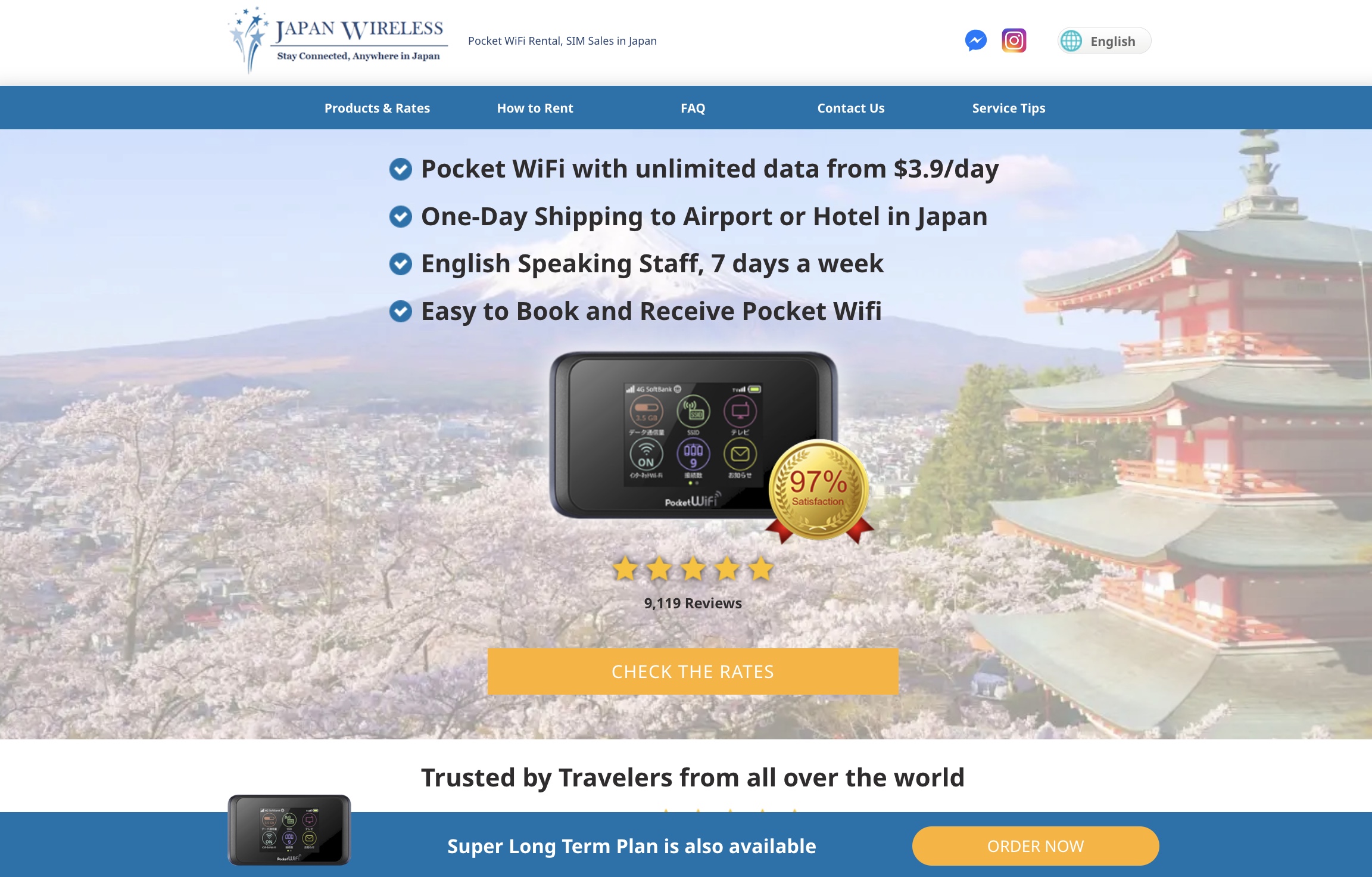 Serving a helpful pocket WiFi with unlimited and high-speed data at a competitive rate, Japan Wireless gives a nice choice for many visitors in Japan. It has offered its quality WiFi rental service to a large number of international tourists, business travelers and students since 2012. Especially, business travelers should avoid problems caused by network failure as far as possible
Japan Wireless's unlimited WiFi with the 4G LTE network are cheaper than many similar services. Plus, it provides a discounted long-term plan named Super Long Plan (Premium Wi-Fi) for 6 months, 1 year and 2 years. Of course, you can pay by the month. If some issues occur during your rental period, its English-speaking customer service will help you.
▶︎Click here for more details about Japan Wireless!
There is also a SIM card plan that gives you a Japanese phone number apart from pre-paid short-term SIM: https://bit.ly/3e5XRT4
2. Sakura Mobile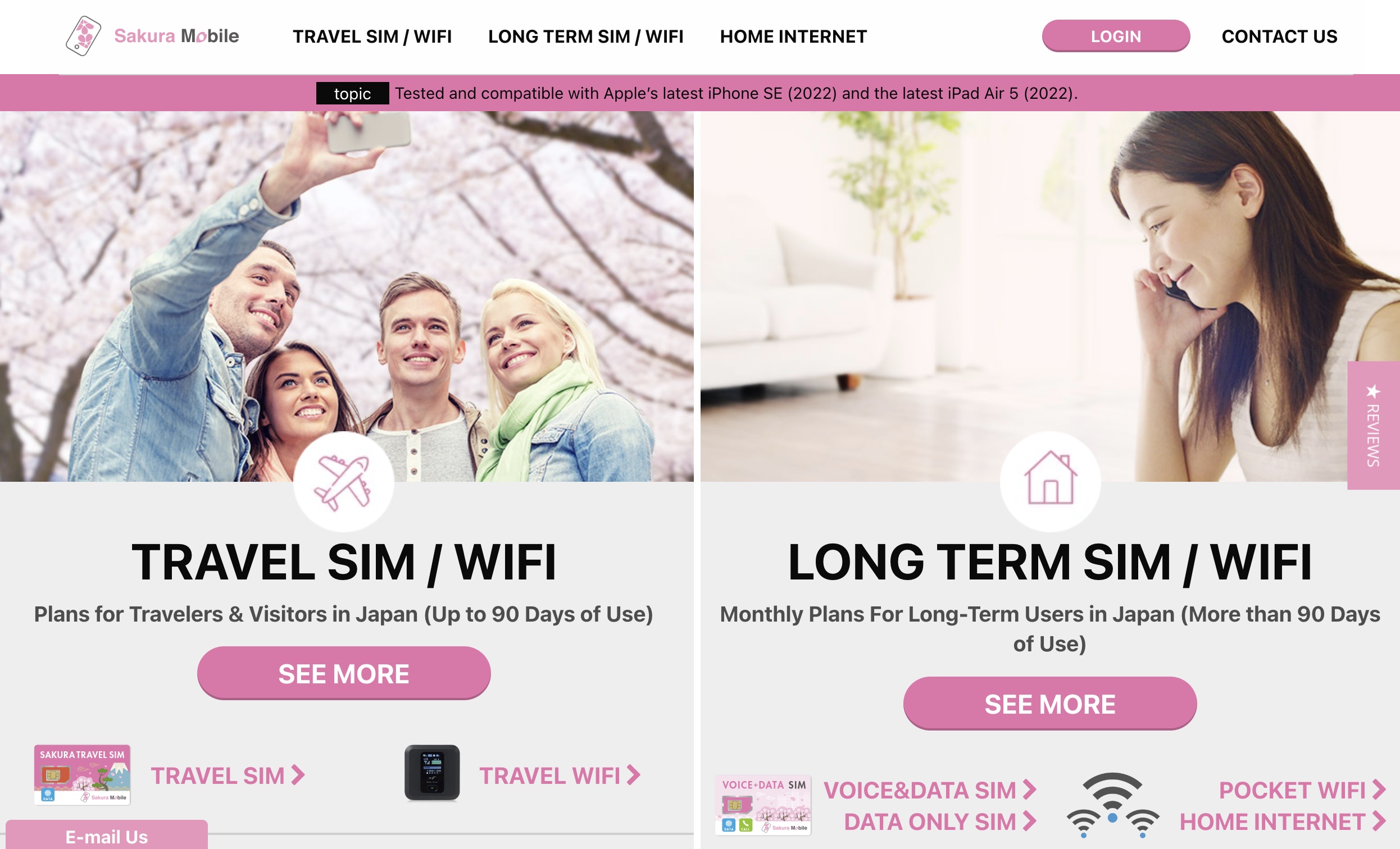 As a well-known Japanese cellphone service with the concept of "A Wireless service for people from overseas", Sakura Mobile offers long-term pocket WiFi rentals and SIM cards. There are two plans for renting a pocket WiFi: 10GB and 30GB per month. Please be noted that a line activation fee is charged.
There are also two types of SIM cards: VOICE+DATA SIM and DATA ONLY SIM with 4GB or 25GB data amount per month. You can receive its customer support in English.
▶︎Click here for more details about Sakura Mobile!
3. CD Japan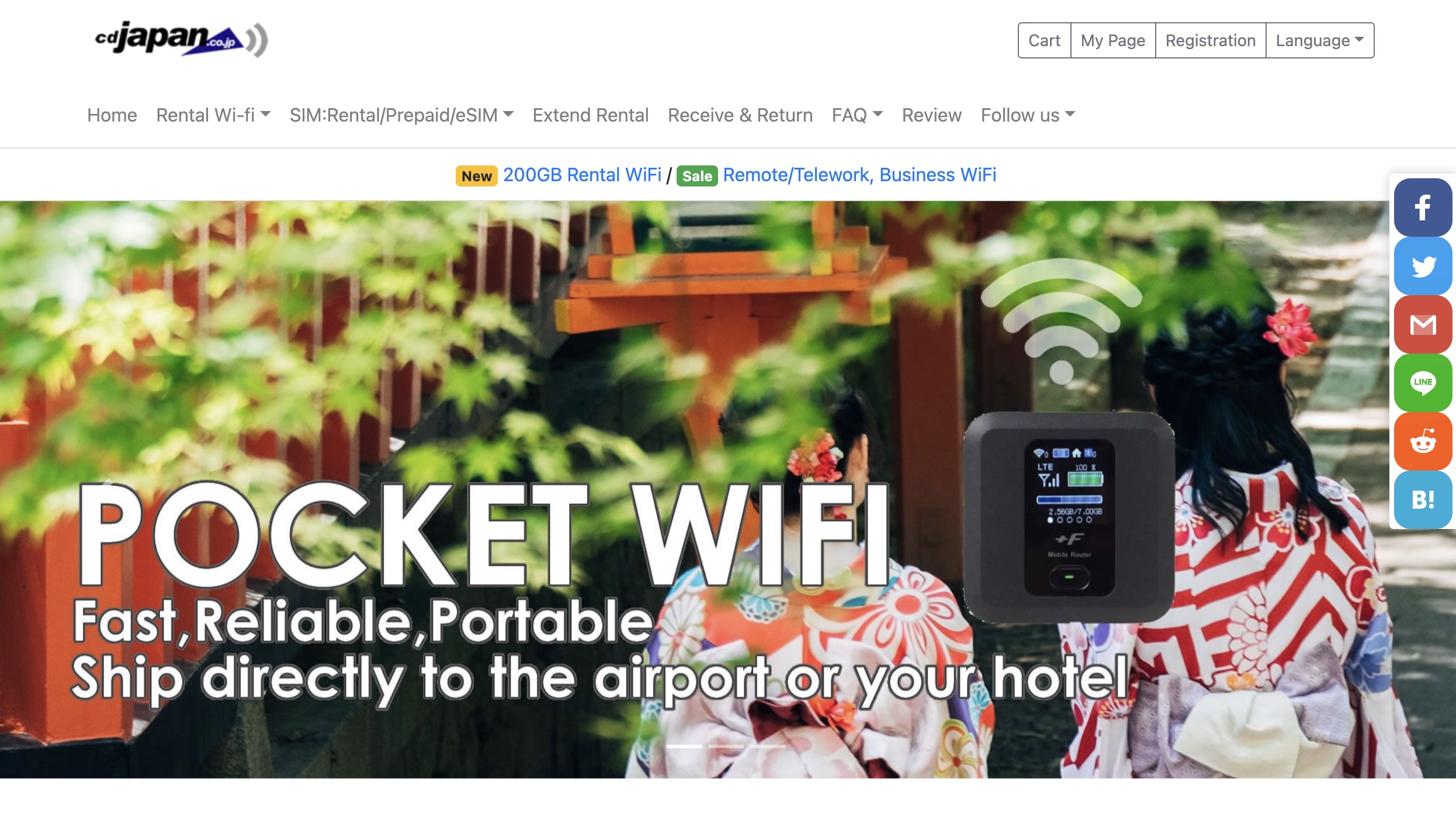 CD Japan is a Japanese WiFi service that has offered short and long term pocket WiFi rentals and SIM cards recently. There are types of pocket WiFi modems for remote and telework from 1, 3 or 6 months: Cloud Air (150GB/Month) and SoftBank (100GB/Month). They are not unlimited but allow you to use large amount of data.
In addition to unlimited prepaid SIM cards for 8, 16 and 31 days, CD Japan also lends SIM cards with two data amonnt options: 350MB/day and 200MB/day. For long-term stayers, the SIM rentals are more affordable than prepaid SIM cards.
▶︎Click here for more details about CD Japan!
---
For more info about traveling in Japan, check these articles below, too!
▽Related Articles▽
▼Editor's Picks▼
---