Best Outlet Malls near Tokyo
7 Factory Outlet Malls around the Tokyo area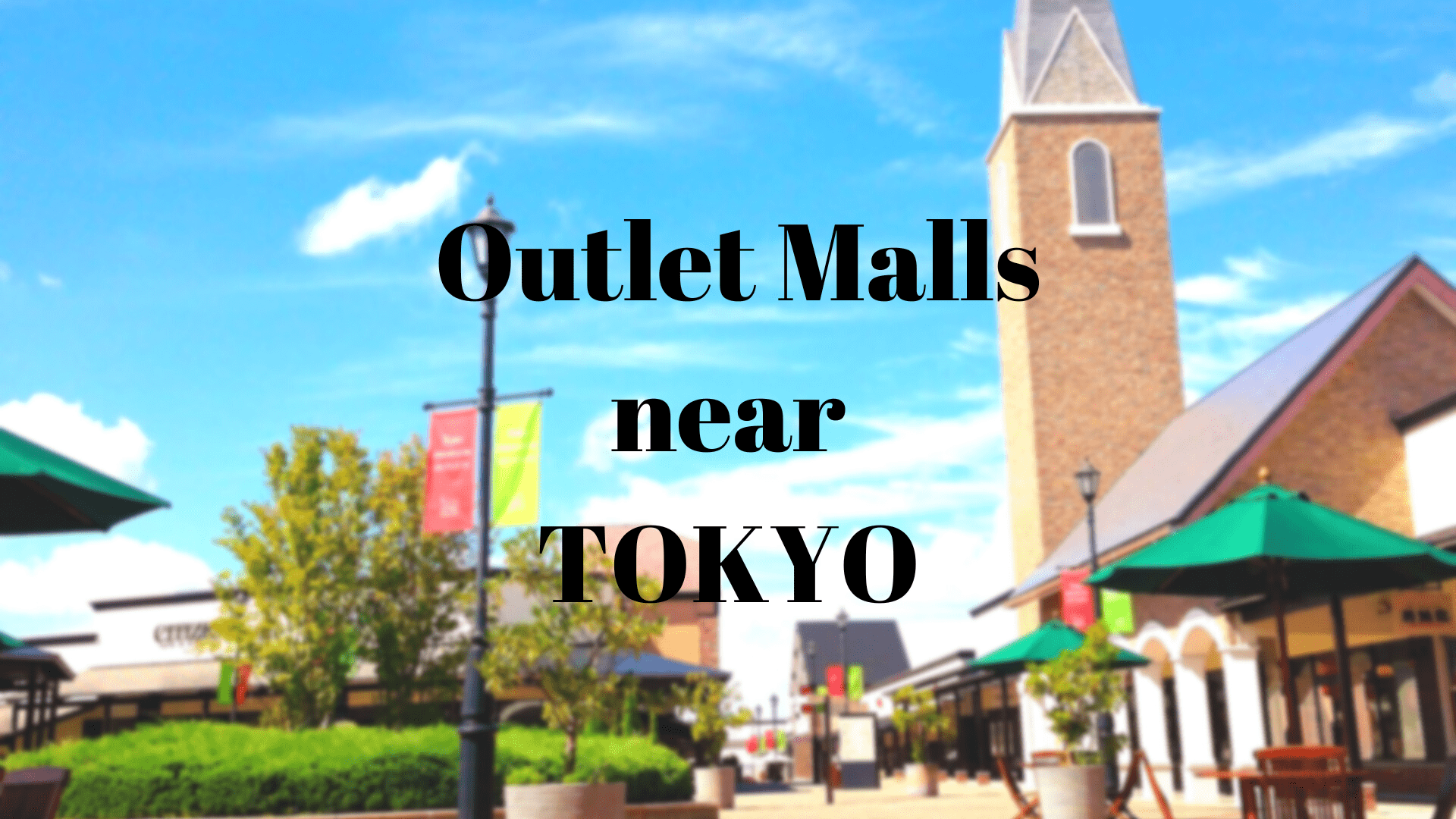 Outlet malls in Japan are one of the most popular shopping places among Japanese people as well as foreigners. Various local and international brands for cosmetics, drugs, bags, clothes, shoes, baby stuff, kitchenware, household goods, and many more can be found in these places. This is also the favorite place for tourists to buy souvenirs because, in some cases, they also offer Tax-free shopping for foreign tourists.
Outlet malls here are usually designed as outdoor malls where you can enjoy sightseeing and shopping. Yes, it can be said that some of the products are cheap compared to the regular retail shops because in outlet malls they always offer a discount.
Most of the outlet malls in Japan are operated by one of two major companies; the Premium outlets and Mitsui outlet parks with more than 35 outlet malls across Japan.
In this article, I would like to share the most known outlet mall near Tokyo which you can go to by taking the train.
. . .
1.Mitsui Outlet Park Makuhari

The Mitsui Outlet Park Makuhari (三井アウトレットパーク 幕張) is one of the many branches of Mitsui outlet malls near Tokyo; it is just 30-40 minutes from Tokyo or Ginza by train. There is also a direct bus ride from Narita and Haneda Airport to the Makuhari outlet mall. And from Kaihimmakuhari Station of Keiyo line is just 2 minutes by walk to the outlet mall.
The place has over 120 shops ranging from apparel and fashion goods to accessories and outdoor gear. Free internet connections are available at Wi-Fi spots within the facility. If you are a foreign tourist or wanted to exchange money the foreign currency exchange machine is available for foreign currency to Japanese Yen.
2. Mitsui Outlet Park Kisarazu

The Mitsui Outlet Park Kisarazu (三井アウトレットパーク 木更津) is one of the large branches of the Mitsui outlet near Tokyo with more than 308 stores of local and international brands. Like other outlet malls, they offer great discounts and are tax-free for foreign tourists.
Many transportation accesses are very convenient such as buses connecting to the main station terminals. You can reach the Kisarazu Mitsui Outlet mall from Tokyo station by a bus ride for about 45 minutes.
3. Aeon Lake Town Outlet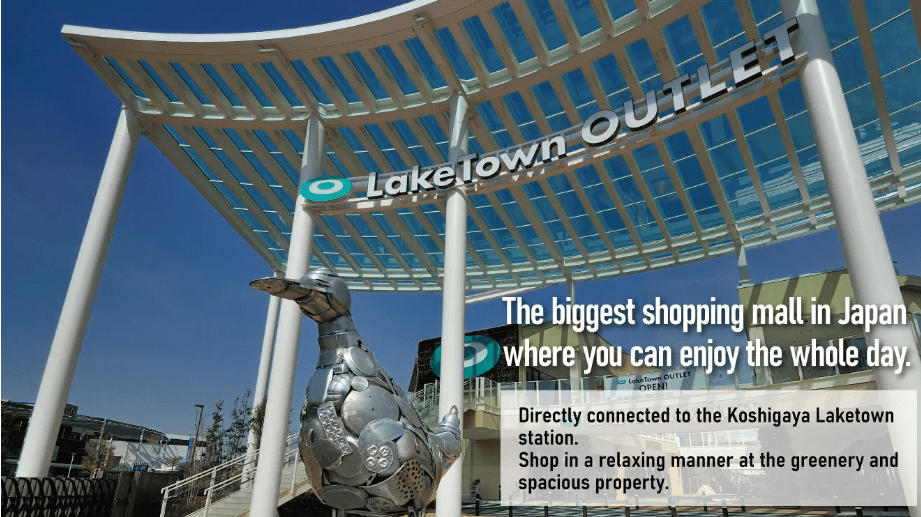 The Aeon Lake Town outlet (レイクタウンアウトレット) is a famous outlet mall near Tokyo. It is one of the biggest shopping malls in Japan where you can enjoy both outdoor and indoor shopping. It is combined of three large shopping malls with more than 500-700 shops, department stores, supermarkets, restaurants, and many more. They also have places for your pets as well where you can both relax and enjoy the greenery.
From Tokyo Station, ride the Keihin-Tohoku line. You can get to Koshigaya-Laketown station in about 1 hour.
4. Mitsui Outlet Park Iruma

The Mitsui Outlet Mall Iruma (三井アウトレットパーク 入間) is another one of the many branches of Mitsui outlet near Tokyo as well with more than 200 shops of local and international brands. There are many sightseeing spots near the area, so you can not just only enjoy shopping but you can also visit the famous attractions near the area such as a Center park, Iruma City museum alit and many more.
It is just 54 minutes to get to the outlet mall by train, one of the access options is that you can take a train from Ikebukuro station to Funakubo Kojo-mae station.
5. Shisui Premium Outlets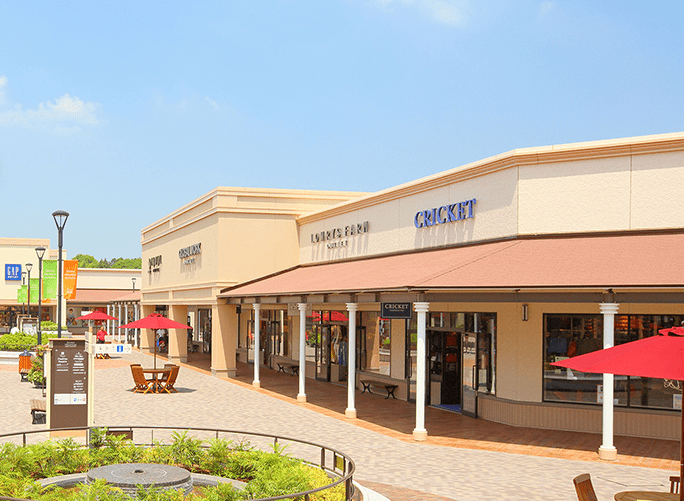 The Shisui Premium Outlet (酒々井プレミアム・アウトレット) is one of the many branches of premium outlet near Tokyo. It is the closest outlet mall to Narita Airport with more than 220 shops of local and international brands. It also has convenient transportation access by a single ride of a bus from Tokyo station to JR Keisei Shisui station.
Besides shopping, there are many restaurants that served local and international foods. A place for children to play and an outdoor environment for the whole family.
6. Grandberry Park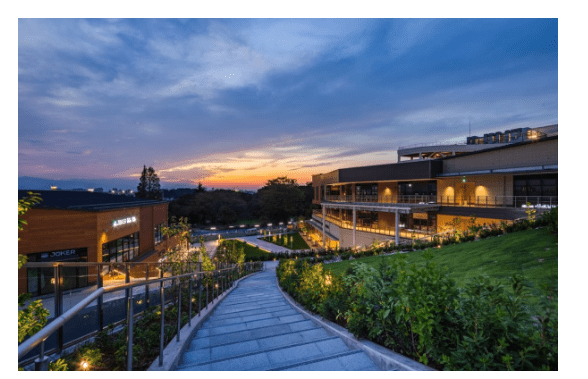 Granberry Park (南町田グランベリーパーク) is one of the more luxurious and biggest outlet malls around Tokyo with more than 230 shops and restaurants. The mall is surrounded by a park which is also used for sports activities. The park is good for nature walks and has picnic areas for families. You can enjoy both shopping and outdoor activities.
The place is pet friendly so it's also a good place for you to bring your pet dog. There are facilities for them like pet toilets, an animal hospital, a pet hotel, grooming, a cafe, and pet shops. It's easy to get to the place just 15 minutes by train from Machida station on Yokohama Line to Minami- Machida Granberry park station.
7. Sano Premium Outlets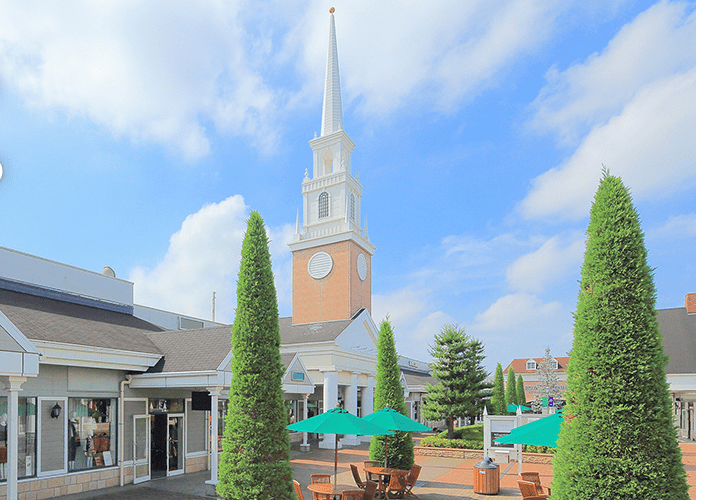 The Sano premium outlet (佐野プレミアム・アウトレット) is one of the many branches of premium outlets and also one of the largest outlet malls in the Kanto region with 180 shops of local and international brands. The place is further enhanced by its background of Mt. Mikamo.
It is not far from Tokyo and if you drive it is just about an hour if you take the express highway. And about 1 hour and 30 minutes if you go by train from Tokyo station using the Keihin Tohoku Line. You can enjoy both shopping and sightseeing on the same day because there are also beautiful attractions near the area like the Ashikaga Flower Park where you can see different kinds of flowers and their illumination at night.
. . .
▽Subscribe to our free news magazine!▽

Thank you for reading, I hope the information in this article helps you know a little more about outlet malls near Tokyo. For more articles, you can visit and check the following articles down below.
▽Related Articles▽
▼Editor's Picks▼
---