5 Best Beer Gardens in Osaka 2023
Discover Osaka's 5 Best Beer Gardens in 2023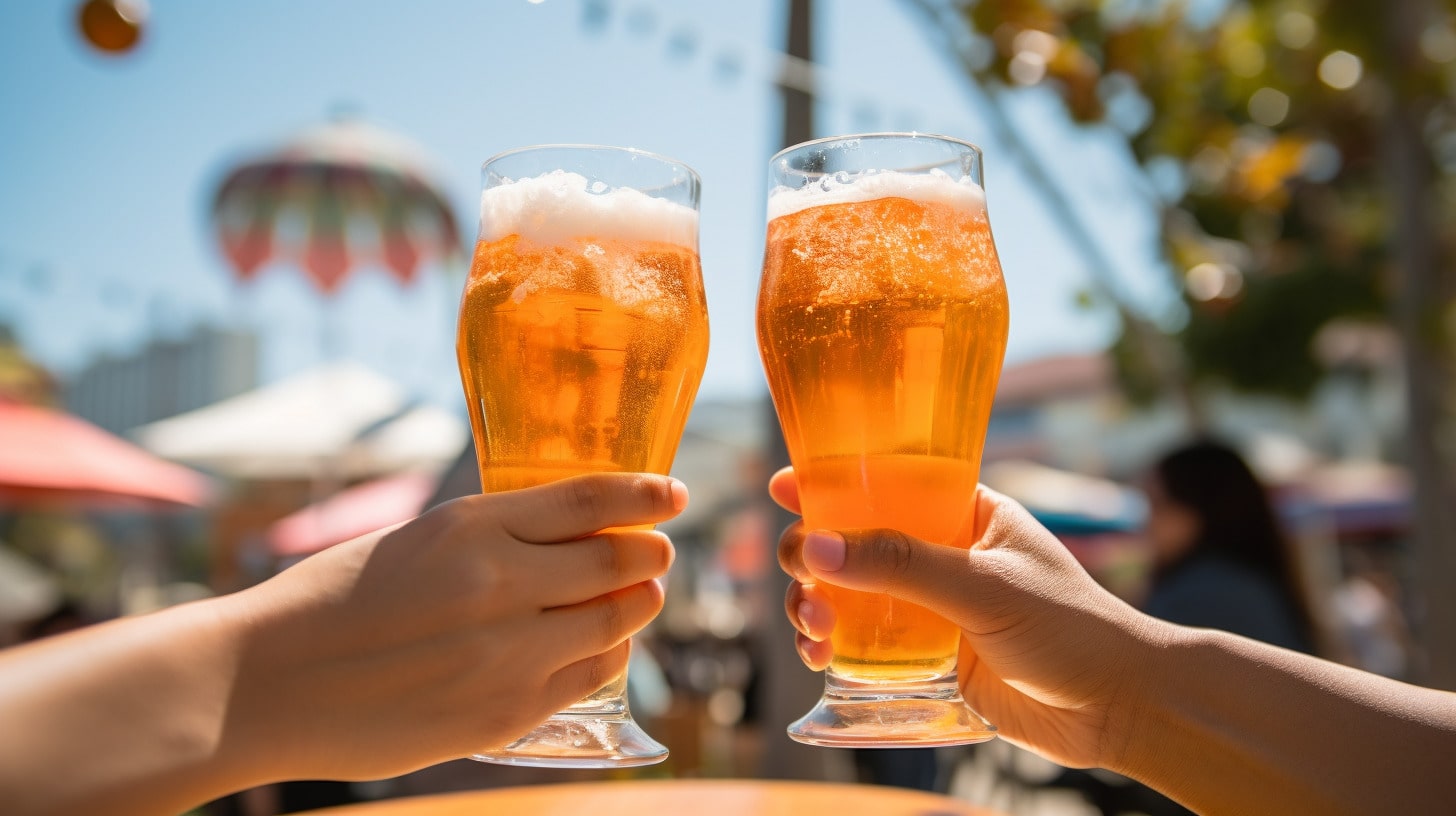 Summer is coming!!
There are a lot of summer attractions such as fireworks festivals, going to the beach, and BBQs in Osaka. And if you're a big fan of beer, why not go to beer gardens? Beer garden is a place where you can drink various beers with tasty foods under the sky during summer. Cold beer refreshes your sweaty body during the daytime and makes you comfortable at night time.
These days more and more beer gardens open in a variety of spots such as rooftops of buildings and riverside in Japan. Now I'm going to introduce the 5 best beer gardens in Osaka.
1. "R" Riverside Grill & Beer Garden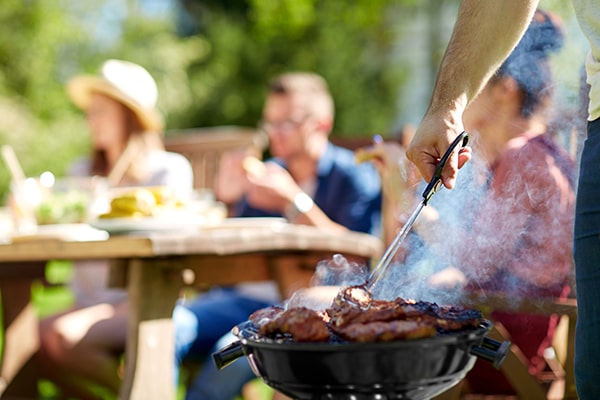 "R" Riverside Grill & Beer Garden is located in the rose garden of Nakanoshima Park. You can enjoy BBQ and beer along the Doshima River and the Tosabori River. Many people visit Nakanoshima Park to see its rose garden in May and June. The beer garden is located at the center of the park surrounded by green and river, so you can enjoy amazing nature views while you're having drinks and food. There are also seats under the roof, so you don't need to worry about the weather.
In addition to beers, it serves whisky, cocktails, and Japanese sake as well. There are 3 courses for food: Korean-style BBQ, premium BBQ, and lunch BBQ. You can choose the one depending on your preference!!
Period: March 11 to December 25, 2023
2. Umeda Hankyu Beer Garden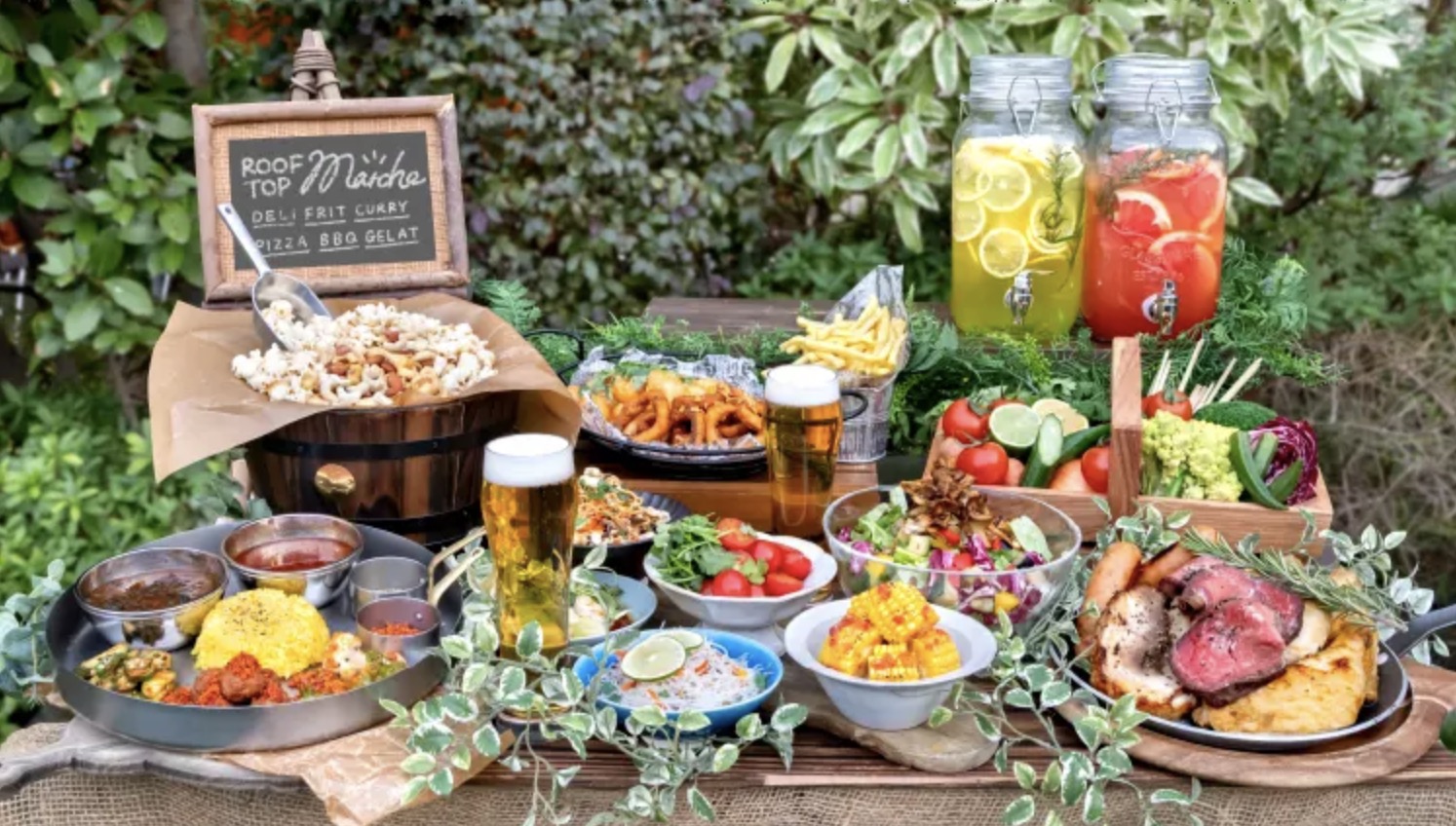 Umeda Hankyu Beer Garden is a rooftop beer garden held on the top of the Hankyu Umeda main building. There are 30 kinds of food and 100 kinds of drinks. Raging from deli and salad to hot deli, pizza, and gelato, you can eat whatever you want!! Moreover, a lot of popular beverage brands such as Skyy Vodka and Rokko Beer have a popup base every 2 weeks. If there is your favorite brand, you should go on the day it's coming.
In the garden, freshly made dishes and drinks are carried to your table directly. There is a discount campaign in July and August if you go there wearing a Yukata. The happy hour plan is accepted from 5:00 PM to 6:00 PM. Having your favorite drink and delicious food with the awesome city view would be a great memory in summer.
Period: May 24 to October 9, 2023
3. Suntory Building Rooftop Beer Garden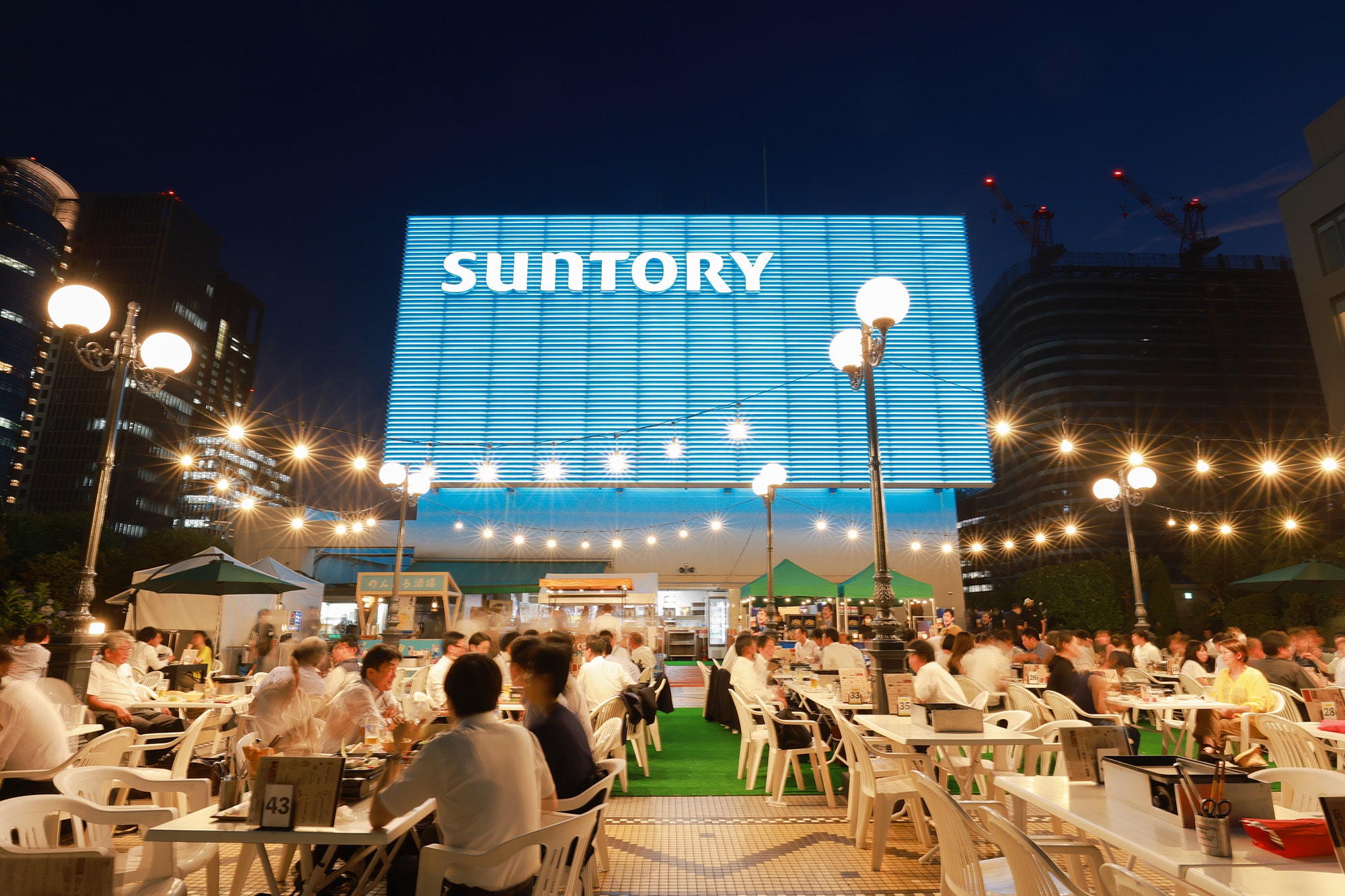 Suntory Building Rooftop Beer Garden has been loved by a lot of local people since Suntory established its headquarter office in Dojima in 1971. It's located at the center of the office town, surrounded by much greenery like a garden terrace.
In addition to its iconic beer "The Premium Malt's", there is a beer hall where you can customize beer to your favorite flavor. Of course, there are a variety of options for non-alcoholic drinks. There are 3 courses for food: Korean-style BBQ, Beer Garden BBQ, and Premium BBQ. Korean-style BBQ includes beef bulgogi with lots of cheese. Beer Garden BBQ is a standard BBQ course including 3 kinds of meat. If you want to enjoy both meat and seafood, you should go with the Premium BBQ course. One of the best Japanese beers must make BBQ more tasty and juicy.
Period: April 28 to September 24, 2023
4. ANA Crowne Plaza Osaka Spain Beer Bar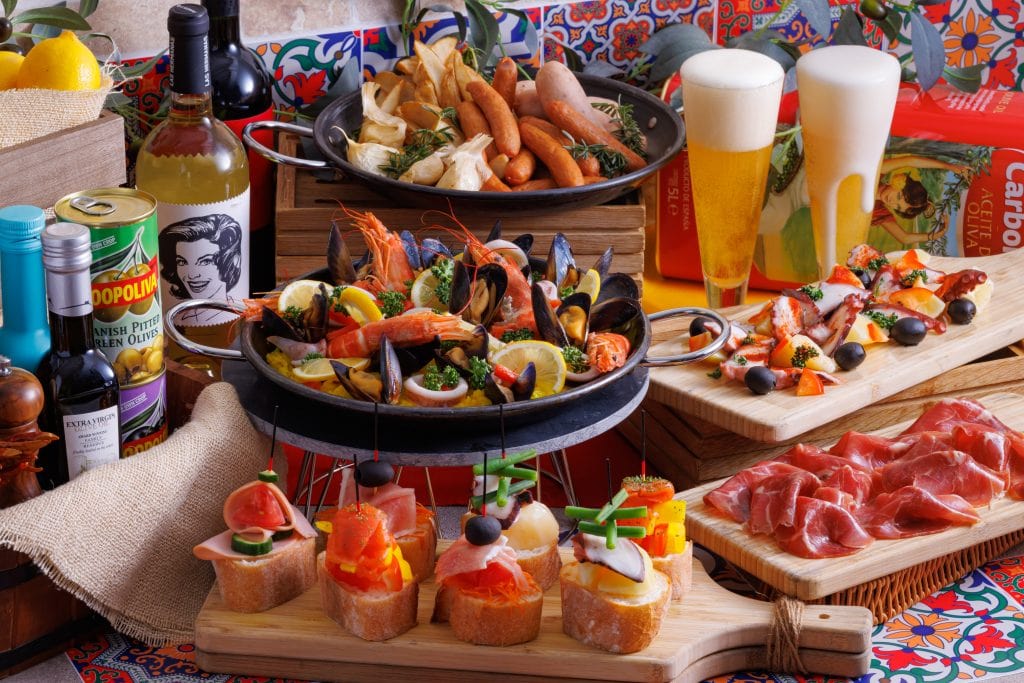 ANA Crowne Plaza Hotel Osaka established a luxury Spanish-style beer garden. ANA Crowne Plaza Hotel Osaka is an urban resort hotel located at the center of Osaka. It has a huge club lounge, inside pool, and sauna room. Moreover, there are 8 kinds of restaurants and bars including a French restaurant that won a star in the Michelin Guide Kyoto Osaka 2022.
The Spain beer bar is held at CASA ESPANA on the 5th floor of the hotel. The under-roof terrace is designed like a patio in a Spanish house. All-you-can-eat and all-you-can-drink about 30 kinds of food and 40 kinds of drinks. You could experience as if you traveled around Spain while you enjoy authentic Paella, Tapas, and Spanish beer and wine.
There is a good-deal package of a room with dinner at the beer bar. If you want to make a special memory of staying in Osaka, I would recommend this plan.
Period: June 1 to September 30, 2023
5. Senri Hankyu Hotel Poolside Beer Garden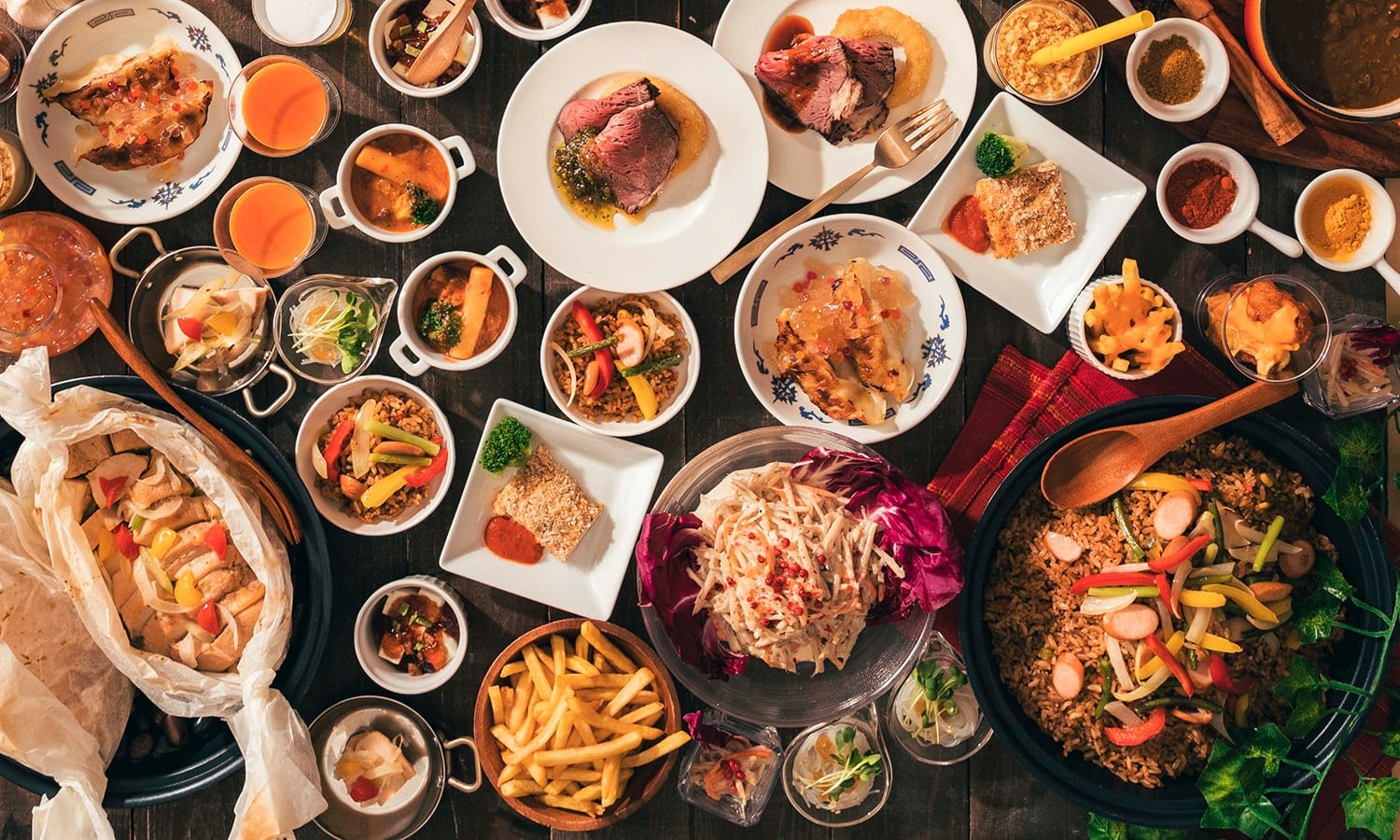 Senri Hankyu Hotel was built in 1970 when Japan World Exposition Osaka was held. It's located at the center of the Toyonaka-Senri area that has convenient access to the city and the airport. The appearance and interior of the building remind you of the history of more than 50 years.
The hotel has a poolside beer garden, "asoba NIGHT". You can enjoy a lot of interesting food and drinks at the poolside. Under the concept of "asobi (meaning enjoy)", a variety of creative foods are available, such as drinkable croquettes and apple jelly that resembles beer. In addition to BBQ beef, there are also international dishes such as Singapore, Korea, and China. 4 different kinds of beers are available, as well as Korean and Chinese drinks.
Some events are going on there. You can enjoy a Samba performance every Tuesday. If you put on green stuff somewhere in your body you can get a discount on Mondays and Wednesdays. A small fair is held every Monday, Wednesday, Thursday, and Friday. Not only drinking beer but also attending the available events only here would be an unforgettable memory for you.
Period: July 1 to August 31, 2023
Did you find somewhere you want to try?
In my opinion, I recommend Senri Hankyu Hotel Poolside Beer Garden because it has a lot of interesting events during the beer garden season. You could get a more unique and exciting experience. I also like drinking during day time under the sun as I can feel hotness and cool down my body with a cold beer at the same time.
Let's find your favorite drinking style!
▽Subscribe our free newsletter!▽
For more information about traveling and living in Japan, check these articles below, too!
▽Related Articles▽
▼Editor's Picks▼
---