5 Best Anime Movies like Howl's Moving Castle
5 Recommended Anime Series and Movies like Howl's Moving Castle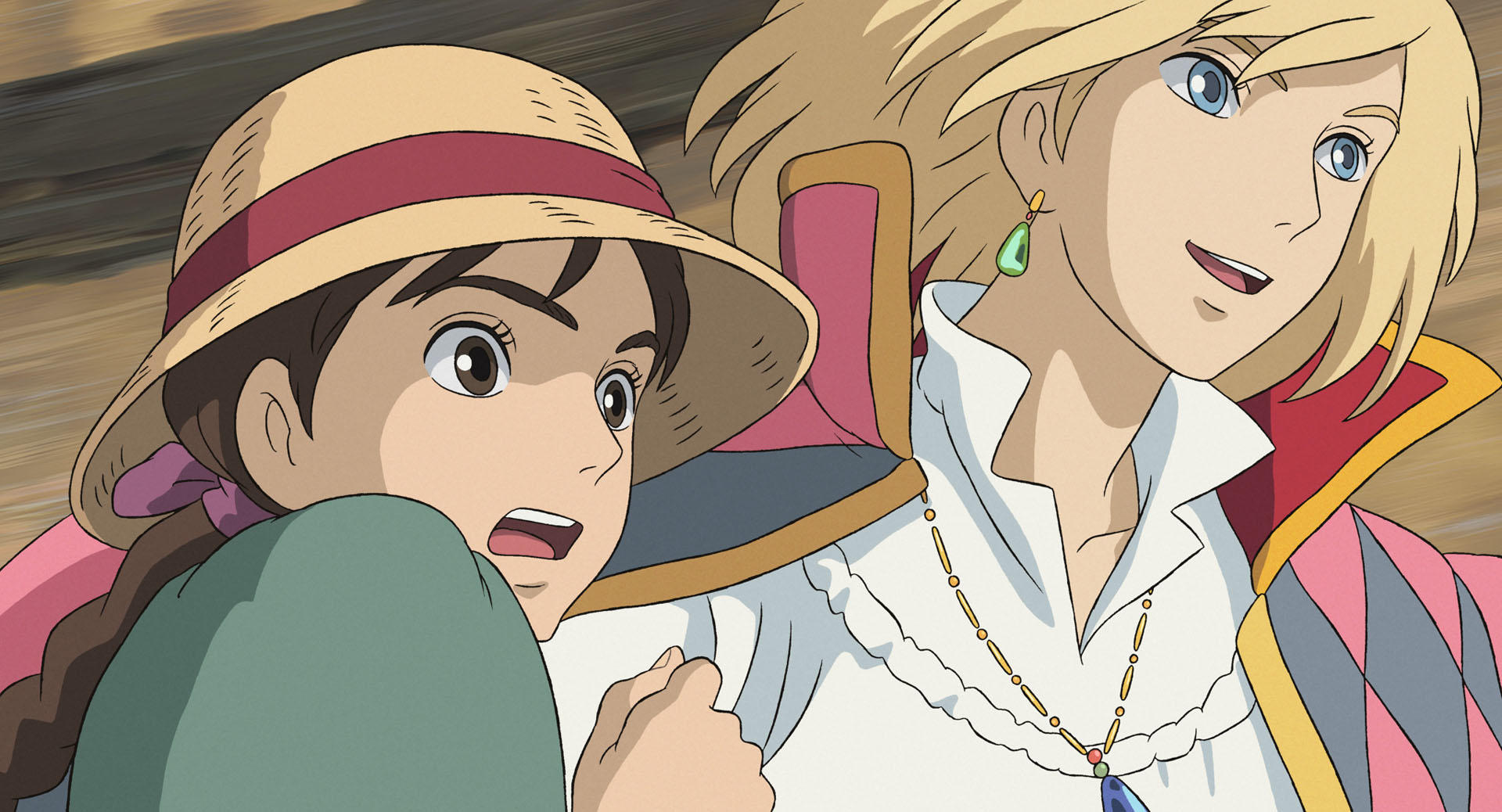 What is your favorite Studio Ghibli movie of all time? The worldly famous animation studio has created and released over 20 authentic anime since it was founded in 1985. Speaking of their modern works after 2000, Howl's Moving Castle is the best Studio Ghibli film for many fans.
If you like Howl's Moving Castle including the attractive characters and the world atmosphere, you want to find a nice alternative anime similar to it, don't you? Here are 5 best anime series and movies like Howl's Moving Castle, which consists of the latest anime series and the classic movie.
About Howl's Moving Castle
Howl's Moving Castle (ハウルの動く城) is a Studio Ghibli anime movie, directed by the most famous anime director Hayao Miyazaki and released in 2004. It is adapted from the same-titled fantasy novel written by Diana Wynne Jones in 1986.
Howl's Moving Castle is known as the fifth highest-grossing Japanese movie earning about 200 million dollars at the domestic box office.
In Howl's Moving Castle, witches and wizards have a great influence on the world. A young lady named Sophie is changed into an old woman by the witch's curse. She seeks a way to turn herself back to normal with the support by a young wizard Howl. It also focuses on a story of the talented young wizard, who is forced to fight in the severe war.
5 Recommended Anime Series and Movies Similar to Howl's Moving Castle
1. Nausicaä: Valley of the Wind
For fans of Howl's Moving Castle, it is strongly recommended to watch other Studio Ghibli fantasy movies, especially Nausicaä: Valley of the Wind (風の谷のナウシカ). The classic fantasy film, which is known as the early masterpiece of Hayao Miyazaki, was created in 1984 by an old animation studio Topcraft, the predecessor of Studio Ghibli. It is based on the original manga series written by him between 1982 and 1994.
Nausicaä: Valley of the Wind is set in the world where 1000 years pass after the war Seven Days of Fire. There is also a major conflict between a civilized human society and nature in the anime while Howl's Moving Castle depicts the raging war. The large war results in poisonous forests hazardous to human beings. A 16-year-old girl Nausicaä, who is the princess of the Valley of the Wind, exerts herself to ensure coexistence with both humans and nature including the toxic forests.
2. Maquia: When the Promised Flower Blooms
Maquia: When the Promised Flower Blooms (さよならの朝に約束の花をかざろう) is a fantasy drama anime movie released in 2018. It is known as the first anime movie directed by Mari Okada, who is also famous for screenwriting for the popular drama anime series Anohana: The Flower We Saw That Day and and the modern fantasy movie The Anthem of the Heart. It is one of the finest recommendations for those who like the fantasy adventure in Howl's Moving Castle.
Maquia: When the Promised Flower Blooms is set in a remote region, where the people of Iorph live. Iorph is the longevous people who lives for hundreds of years maintaining their teenage appearance. The story proceeds when they are attacked by the Mezarte army for the blood that grants the outside people long life. The fantasy anime movie centers on an orphaned Iorph girl named Maquia, who takes in a human baby boy Ariel in the forest.
3. Ni no Kuni
Ni no Kuni (二ノ国) is a modern fantasy adventure anime movie directed by Yoshiyuki Momose, who has worked for lots of Studio Ghibli movies including Spirited Away and Tales from Earthsea. It was first made as a role-playing game by a Japanese game developer Level-5 in 2010, and the series was adapted into the anime film in 2019.
It is set in Japan in the present days and another magical world called Ni no Kuni. One day, a physically disabled high schooler Yu, who needs a wheelchair, and his best friend Haru are sent to the parallel world. They find out that Yu can walk without any support in Ni no Kuni. They also see the Princess Astrid who looks like their beloved girl friend Kotona, who they love in the real world.
4. Children Who Chase Lost Voices
Children Who Chase Lost Voices (星を追う子ども), the 4th full-length anime movie directed by Makoto Shinkai, is recommended to watch if you like Howl's Moving Castle. The fantasy film depicts a well-designed fictional world that looks familiar to fans of the Stduio Ghibli worlds while his anime are usually set in real-life places like Tokyo.
Children Who Chase Lost Voices tells the story of a trip of a young girl named Asuna, who meets a teenage boy named Shun coming from the underground world called Agartha. She travels to Agartha to unravel a mystery related to a crystal called Clavis.
5. Drifting Dragons
Drifting Dragons (空挺ドラゴンズ) is a recent fantasy adventure manga and anime series. The manga has been serialized on Good! Afternoon since 2016, and the first season of its anime adaptation was broadcasted with 12 episodes in 2020. It has been also adapted into a novel series since 2019.
Drifting Dragons is set in a futuristic fantasy world, where rare creatures called Dragons live. It focuses on an adventure of dragon hunters on a Dragon-hunting airship called Quin Zaza. An experienced dragon hunter Mika, a 16-year-old beginner girl Takita and other unique crews are featured in the series. There are also slice-of-life scenes with cooking and eating the dragons.
---
For more info about anime and other Japanese pop cultures, check these articles below, too!
▽Related Articles▽
▼Editor's Picks▼
---