5 Best Anime like Haikyu!!
List of 5 Recommended Anime Similar to Haikyu!!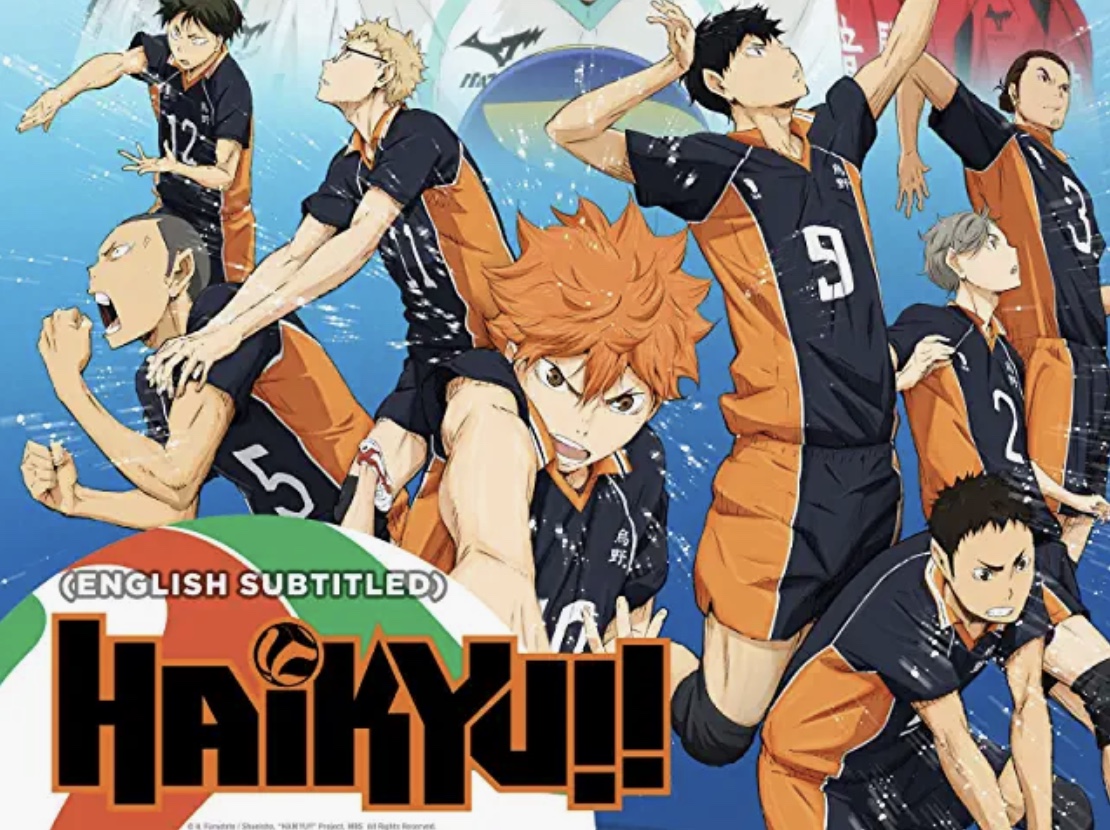 Sports are one of the most popular genres of Japanese anime, which include baseball, basketball, soccer and so on. It is known that the most famous Japanese manga magazines have been partly led by some renowned sports manga for a long time, which have been also made into successful anime adaptations.
Haikyu!!, the popular franchise with the theme of volleyball, was serialized on Weekly Shonen Jump between 2012 and 2020. Its first anime adaptation was released with 25 episodes in 2014, followed by three additional seasons until 2020. The coming-of-age story focuses on the Karasuno High School volleyball club members who aim to win the national championship. It has been just announced that the final part will be released as two anime movies in the future.
For all fans of Haikyu!! who look for a nice recommendation similar to Haikyu!!, here is a perfect anime guide. Check out these 5 best anime like Haikyu!! including other popular anime categorized as sports or coming of age.
▶︎Check Haikyu!! on Amazon right now!
*Please note that this article contains affiliate links.
1. Kuroko's Basketball
If you like the Haikyu!!, Kuroko's Basketball (黒子のバスケ) should be added to you watch list. The basketball-themed anime is one of the most popular modern sports manga and anime series. The manga series was serialized on Weekly Shonen Jump between 2009 and 2014 and its anime adaptation aired with 75 episodes in three seasons from 2012 to 2015. Compared to Haikyu!!, Kuroko's Basketball presents the games more powerfully with supernatural abilities.
Kuroko's Basketball revolves around five genius basketball players who are known as the Generation of Miracles in the Teiko Middle School basketball team. They join different high school basketball teams around Japan, and a phantom sixth man and the protagonist Tetsuya Kuroko goes to Seirin High School. Each of the teams fiercely compete each other to win the national tournament.
2. Free!
Free! is one of the most popular modern sports anime series as well as Haikyu!!, made by the renowned anime studio Kyoto Animation. Having the theme of swimming, it started airing with the first 12 episodes in 2013. There are three seasons in the anime series: Free! in 2013, Free! – Eternal Summer in 2014 and Free! – Dive to the Future in 2018. It also consists of five anime movies released between 2015 and 2022: High Speed! Free! Starting Days, Free! Timeless Medley, Free! Take Your Marks, Free! Road to the World – the Dream and Free! The Final Stroke.
Free! depicts youthful days of several high school boys, set in a Japanese countryside inspired by a town in Tottori Prefecture. The story begins when three high schoolers Haruka Nanase, Makoto Tachibana and Nagisa Hazuki, who joined the same swimming club when they were elementary school students, decide to establish a swimming club in Iwatobi High School. They grow up through the swimming tournaments as the seasons proceed.
3. Slam Dunk
What do you think the best sports anime of all time is? Many anime and manga fans say Slam Dunk, which aired with 101 episodes between 1993 and 1996. The classic basketball anime is based on the same titled manga series written by Takehiko Inoue, who is also known for other renowned series Vagabond and Real.
Set in a fictional high school in Shonan, Kanagawa, Slam Dunk concentrates on a high school newcomer Hanamichi Sakuragi. The complete amateur joins the school basketball club to grab attention from a heroine Haruko. Inspired by other skillful players inside and outside the school, he gradually gets to make serious efforts to improve his basketball skills. There are many passionate games between Shohoku High School and its rivals.
4. Chihayafuru
Chihayafuru (ちはやふる) is a popular anime series recommended for fans of Haikyu!! to watch next, categorized as romance and coming-of-age. It focuses on a classic Japanese playing card Karuta that is sometimes looked on as a kind of sports. Based on the original manga series serialized between 2007 and 2022, the anime series was first released in 2011-2012. It was followed by the second and third season in 2013 and 2019-2020.
Chihayafuru tells the story of a high school girl Chihaya Ayase, which focuses on her high school days looking back to the time she was an elementary school student. It starts when she meets her childhood friend Taichi Mashima again at the same high school and establishes a Karuta club. Arata Wataya is also introduced as another key character, who inspired Chihaya and Taichi to enjoy playing the Karuta before. Their moving dramas are depicted in Chihayafuru.
5. Yuri on Ice
Recommended to both boys and girls who like Haikyu!!, Yuri on Ice (ユーリ!!! on ICE) is a popular sports anime with the theme of figure skating. Focusing on the less-known sport than baseball, basketball and other world popular sports, Yuri on Ice has received plenty of attention from not only anime lovers but fans of figure skating since the anime series aired with 12 episodes in 2016. Its first anime movie Yuri!!! on Ice the Movie: Ice Adolescence will be released, too.
Yuri on Ice focuses on two main characters with the same name: Yuri Katsuki, a 23-year-old talented Japanese figure skater; Yuri Plisetsky, a 15-year-old genius Russian skater. Yuri Katsuki sets the goal to win the Grand Prix Final, instructed by the top Russian skater Victor Nikiforov. Yuri on Ice is based on reality more than fantasy as well as the real volleyball animated story.
For more information about anime and other Japanese pop cultures, check these articles below, too!
▽Related Articles▽
▼Editor's Picks▼
---