Osaka Shopping: 3 Best Areas to Shop in Osaka
Why is Osaka never beaten by Tokyo as the best shopping place?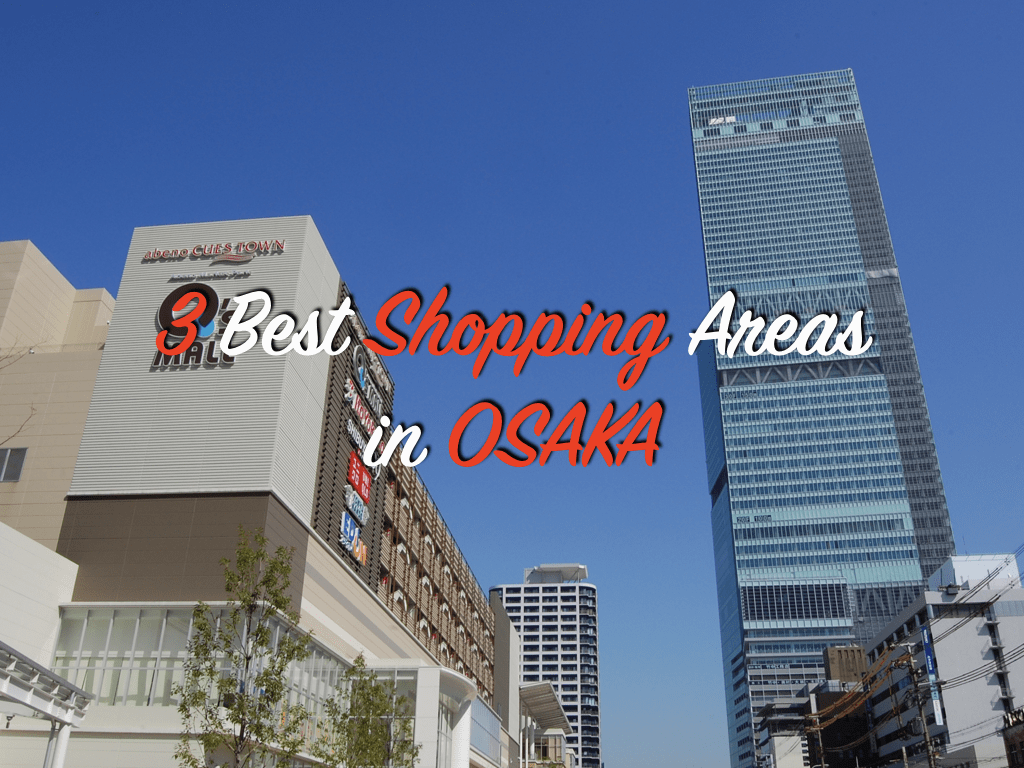 Osaka has been a popular tourist destination in Japan after Tokyo.
Their unique food, culture and landmarks attract millions of visitors every year. Shopping is also one of the most attractive things about Osaka, but few foreigners know that.
Osaka has developed their own shopping culture in past years. The city used to be called the Nation's Kitchen long time ago, as it was a center of trading.
Until now, Osaka has thrive their economy as second to Tokyo.
The central area of Osaka is roughly divided into two areas: KITA (North) area and MINAMI (South) area. Each area has a large number of department stores and shops, which visitors can never get bored with.
Also Osaka is known as the best city for bargaining, as the city has a strong spirit for sales from both sellers and shoppers. You will get many chances to buy items at bargain prices.
Today, I'm going to introduce three best shopping areas in Osaka,
as well as useful information in each area.
---
Namba (MINAMI)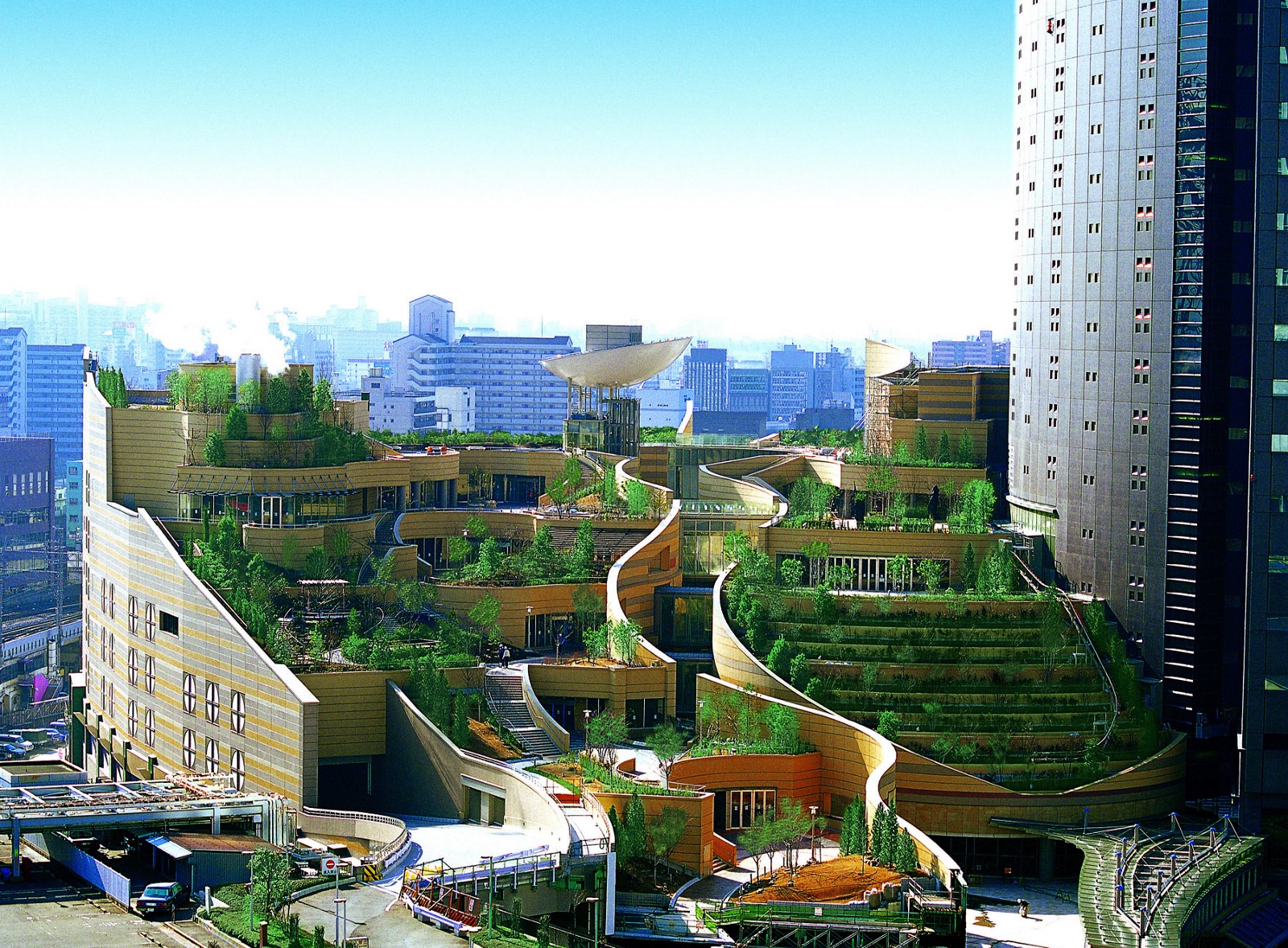 Namba (なんば) is the best known for Dotonbori area, where neon lights and large shop displays from numerous shops&restaurants are gathered by the river. Not only for dining, but Namba is also great for shopping.
Firstly, I'd like to introduce you two large shopping malls near Namba Station. The complex building NAMBA PARKS houses over 200 stores in total. The building was originally a baseball field and has been reconstructed with the concept of "coexistence with nature", hence it's rich in nature.
NAMBA MARUI (OIOI) is a shopping mall popular among young generation with the concept of "Mingle" which literally mingles trendy fashion from Tokyo and Osaka to global. There are over 150 stores.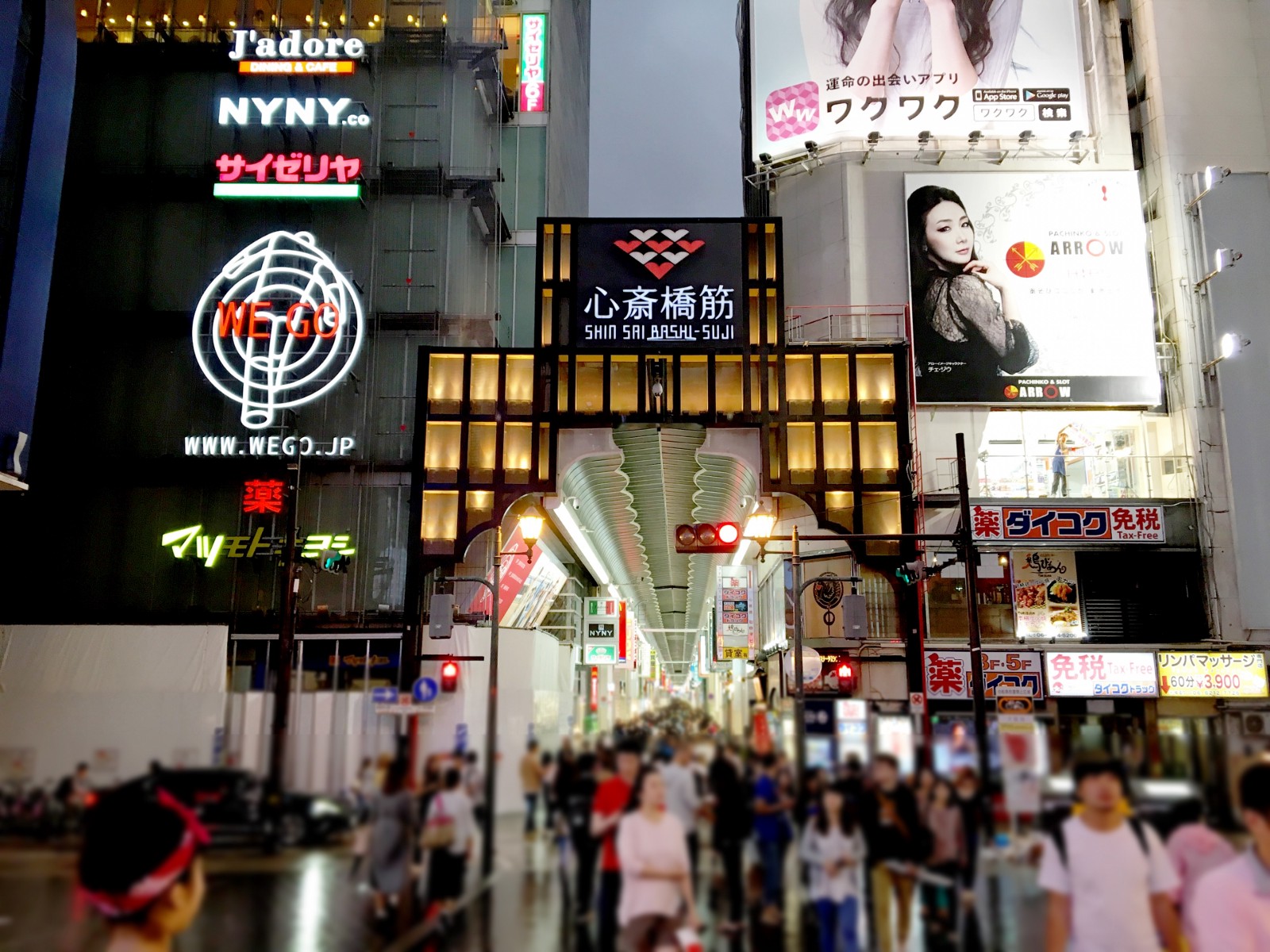 The central area of MINAMI area, Shinsaibashi is also a key spot for shopping. At Shinsaibashi-suji Shopping Arcade , there are countless shops lined up on 600m arcade. The arcade offers a wide range of stores, including UNIQLO, ZARA, LUIS VUITTON and CHANEL.
Nearby, there are also famous department stores such as DAIMARU which has numbers of luxury brand stores, and OPA which is more suitable for young generation. Shinsaibashi also has a massive underground shopping complex called CRYSTA where over 100 shops can be found.
If you like fashion with edgy, young, street style, America Mura is recommended to visit. The American-Village area is often described as the Harajuku of West, and has several stores offering unique and rare items
such as imported products from the West Coast of the United States. There are also food stalls providing a variety of street snacks such as Takoyaki.
---
Umeda (KITA)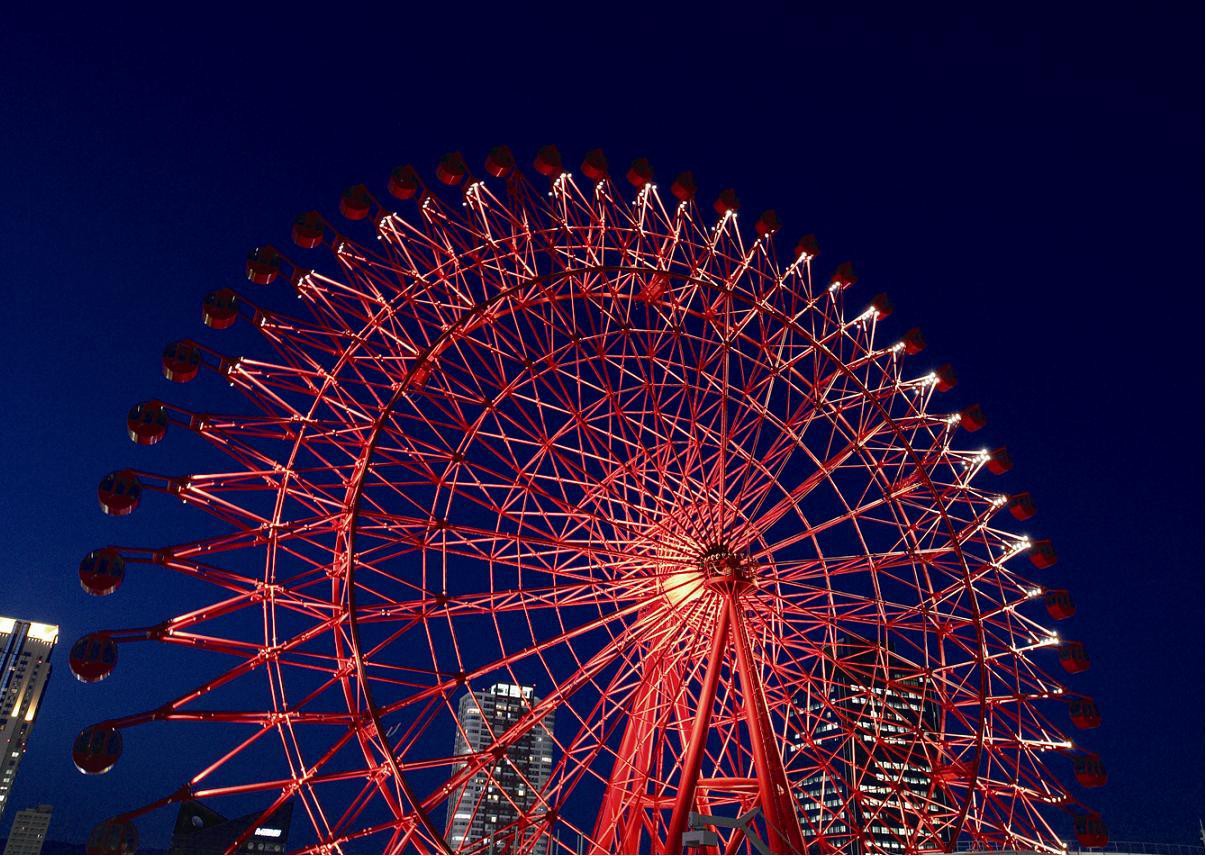 Opposite MINAMI like Shinsaibashi and Dotonbori, Umeda (梅田) is a center of KITA area. The area is great for shopping as most of stores are gathered nearby the station. For a sophisticated high brand shopping, HERBIS PLAZA and HERBIS PLAZA ENT offers 40 selected stores and great quality restaurants.
HEP FIVE is known as the landmark of Umeda area with the iconic large red Ferris Wheel. The 13-storied complex building offers over 170 shops in total both for men and women.
As well as Namba, Umeda also has a huge underground shopping complex,
Diamor Osaka with over 100 shops, and the elegant space reminiscent of European streets.
Near Osaka Station, there is a new "town" with 4 tower buildings called GRAND FRONT OSAKA. This modern complex consists of over 260 shops, restaurants, cafes and rich nature, where you can spend whole day easily.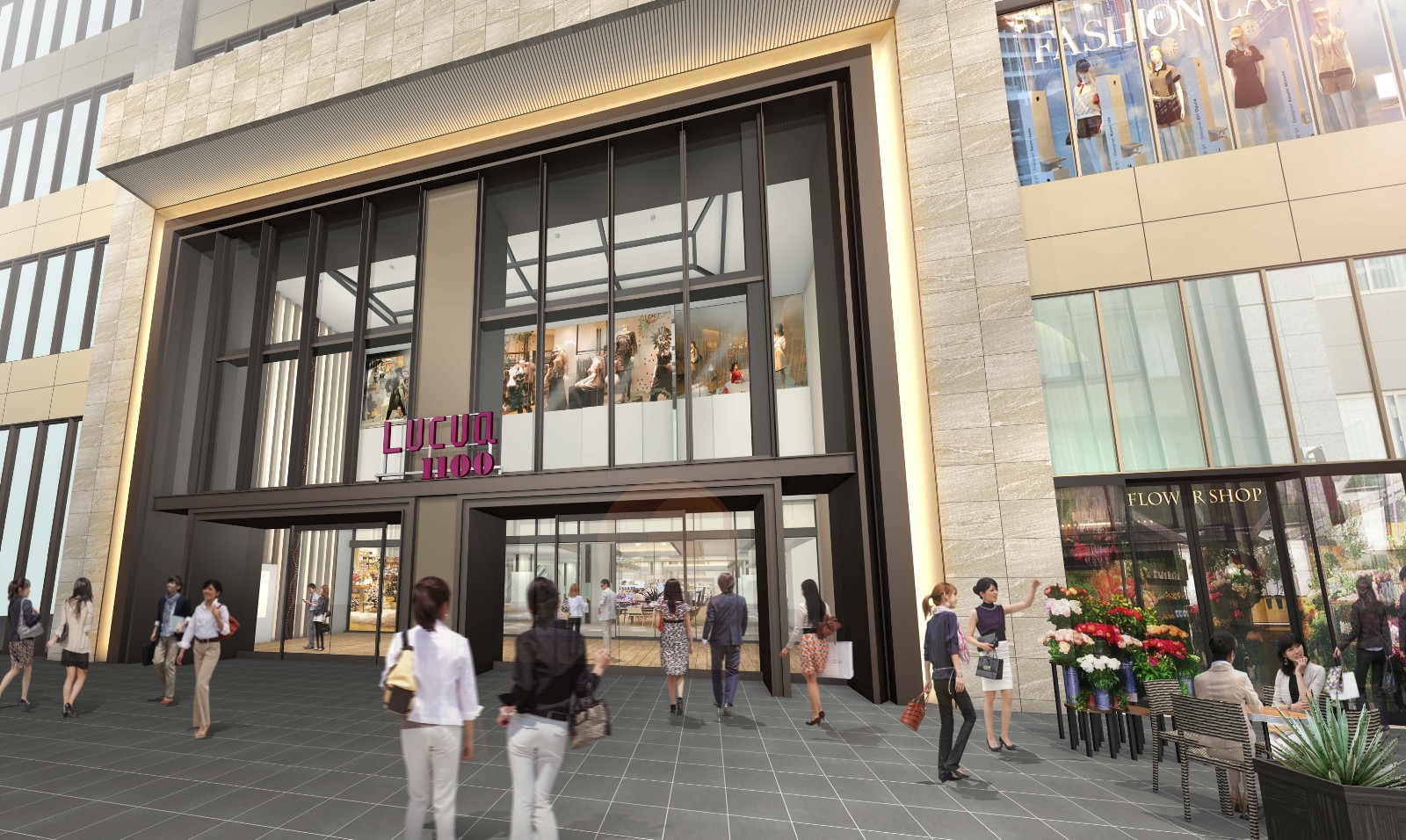 There is another department store nearby called LUCUA Osaka, the 12-stories twin shopping mall. If you want to shop with less budget, LUCUA is more suitable than GRAND FRONT OSAKA.
Umeda also has the famous electronic retailer Yodobashi Camera Umeda, where you can purchase the latest, various electronic gadgets and even fashion items.
---
Tennoji (MINAMI)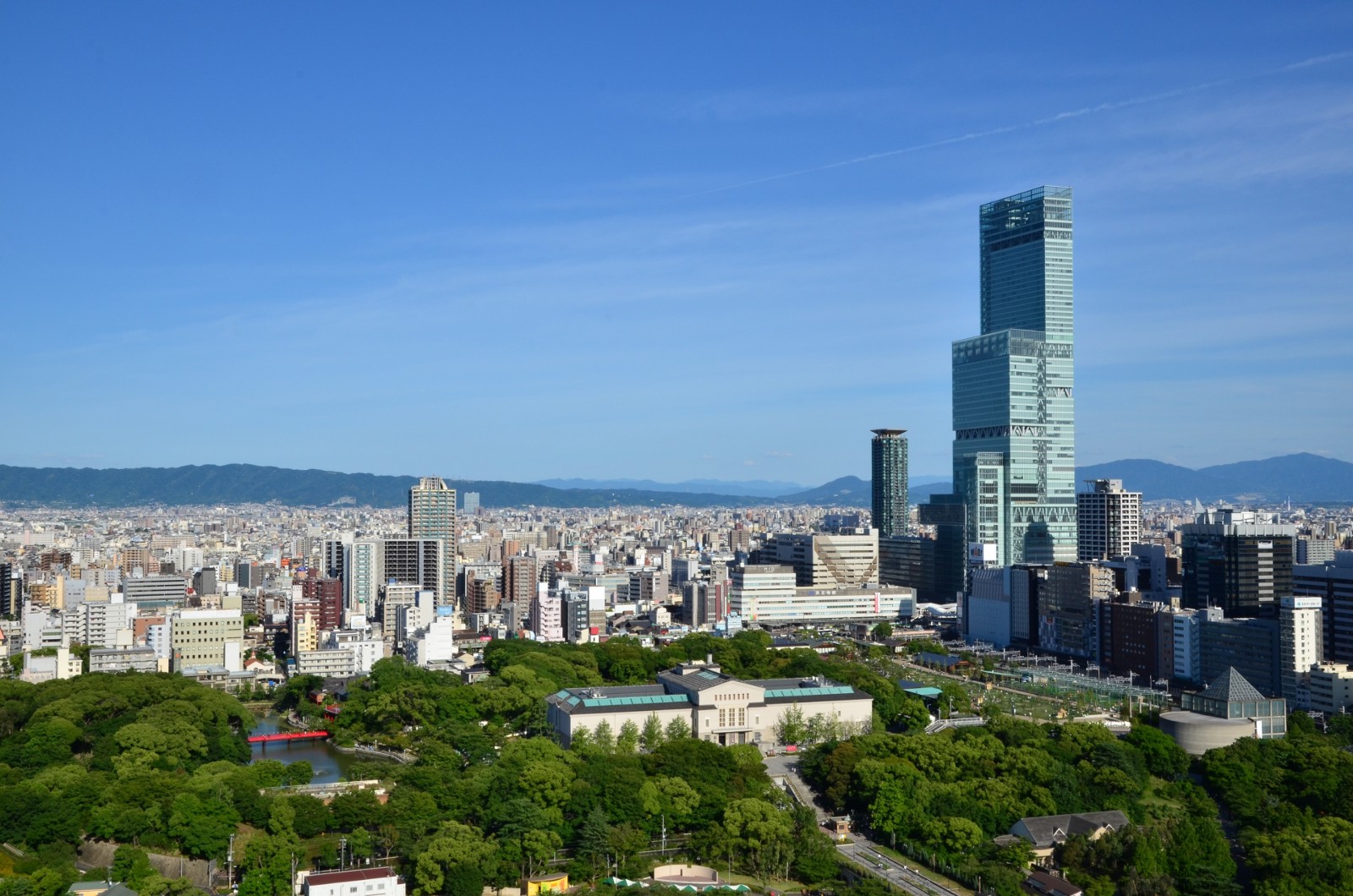 The south of Dotonbori, Tennoji (天王寺) area is mainly known for its tourist attractions, such as Tsutenkaku and Shinsekai and for its nostalgic atmosphere. However, the area has been developed in past years and
you can now spot some new skyscrapers.
Abeno Harukas is the over 300m new tallest building in Japan, which was built in 2014. The 16-storied building offers various shops and attractions such as an observatory and museum. Also there is free wifi available.
Tennoji MIO is a directly connected building at Tennoji Station. The 12 storied building houses over 240 stores from clothes to variety goods especially for ladies.
Also Tennoji area has one of the biggest shopping mall in the city, Abeno Q's Mall. The mall is filled with over 250 stores, such as UNIQLO, GU, ZARA, Bershka and so on. In addition, there are more shops like Shibuya 109 ABENO, TOKYU HANDS which has no shortage of variety stores like SNOOPY and ONE PIECE themed ones in the mall.
---
So now you know how great Osaka is to shop 😉 If you want to know more attractions in Osaka area, check out these related articles below↓↓
▽Related Articles▽
▼Editor's Picks▼
---