3 Best Okinawa Restaurants Recommended by Okinawan
Best Okinawa's Regional Food Restaurants Popular among the Locals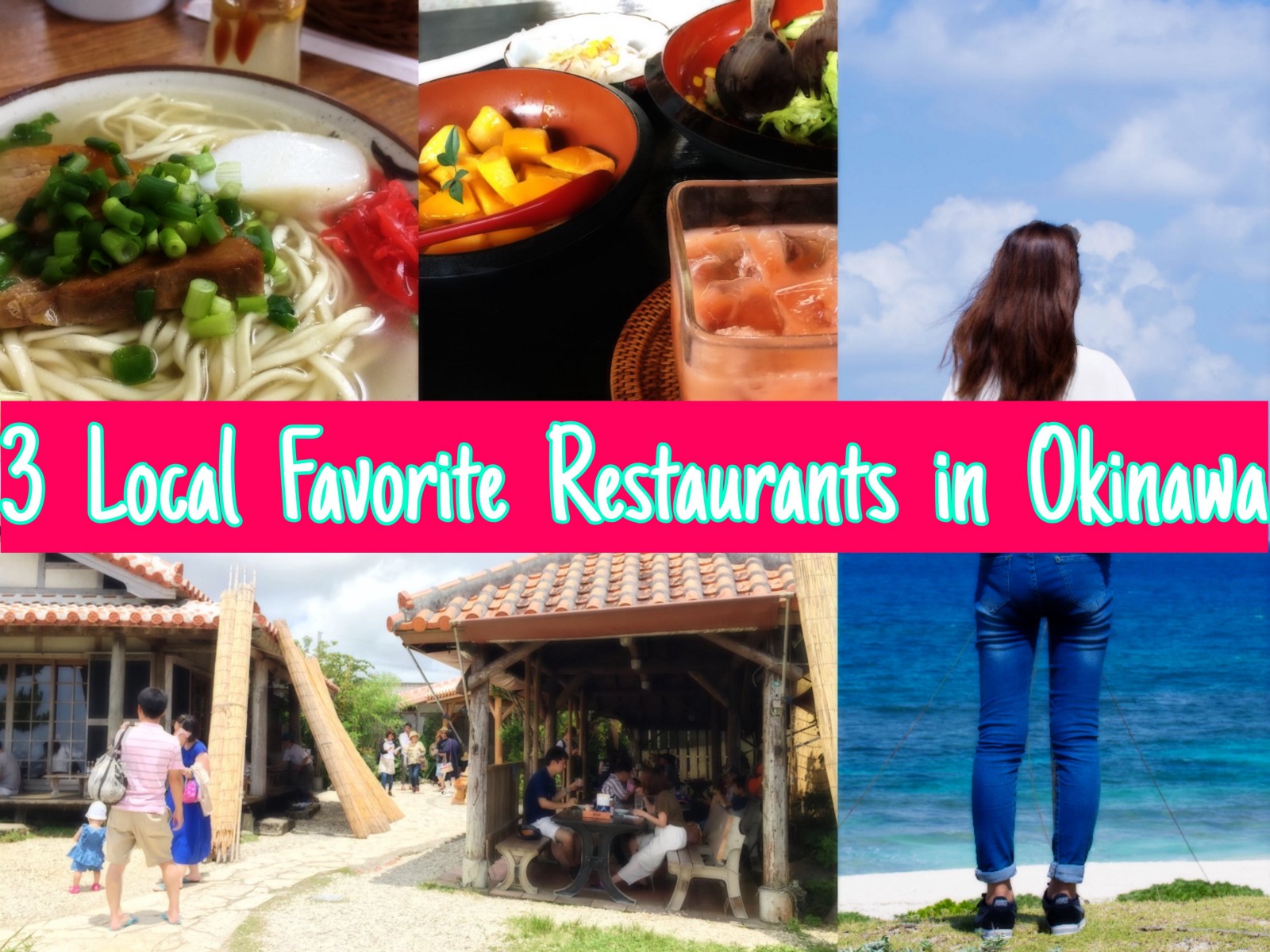 Japan is one of the best countries for foodies for Japanese food Washoku including Sushi and Ramen. Okinawa has also unique food culture which is a little different from Washoku but totally worth eating.
Okinawa, one of the best resort destination in Japan, and the number of travelers from all over Japan and overseas are increasing. In 2017, Okinawa finally overtook the rival resort island Hawaii in terms of tourist numbers.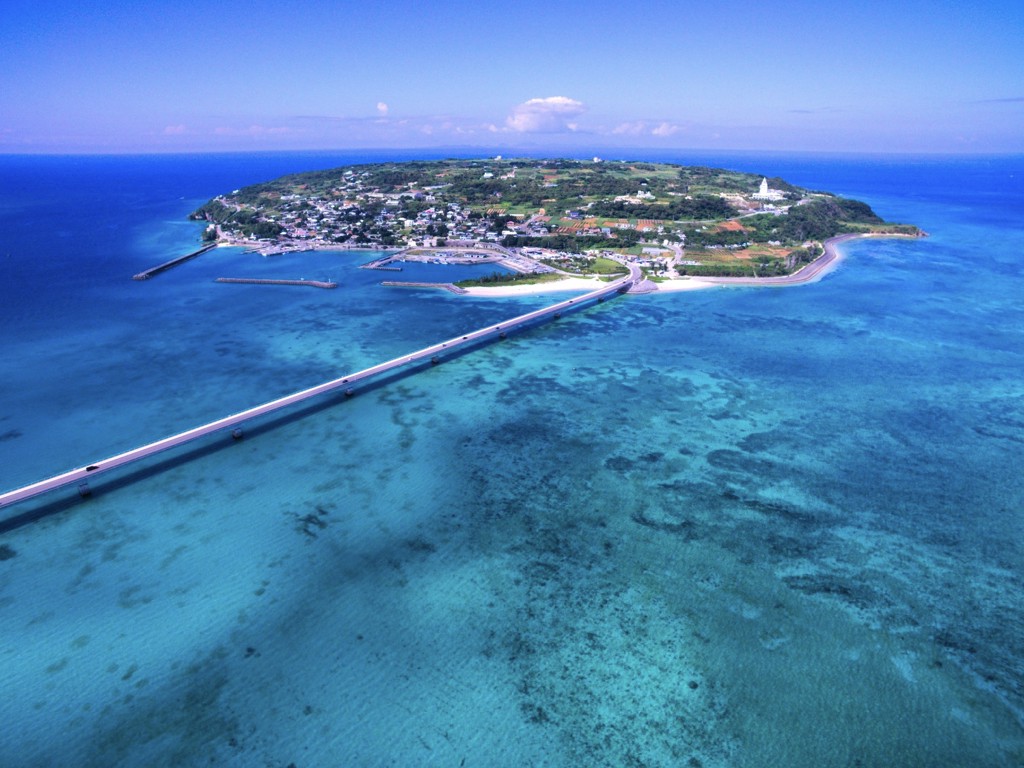 The new champion of the beach resort Okinawa has no shortage of tourist attractions: warm climate throughout the year, white and emerald-green beaches, unique culture and history influenced by Eastern Asia and the Unite States.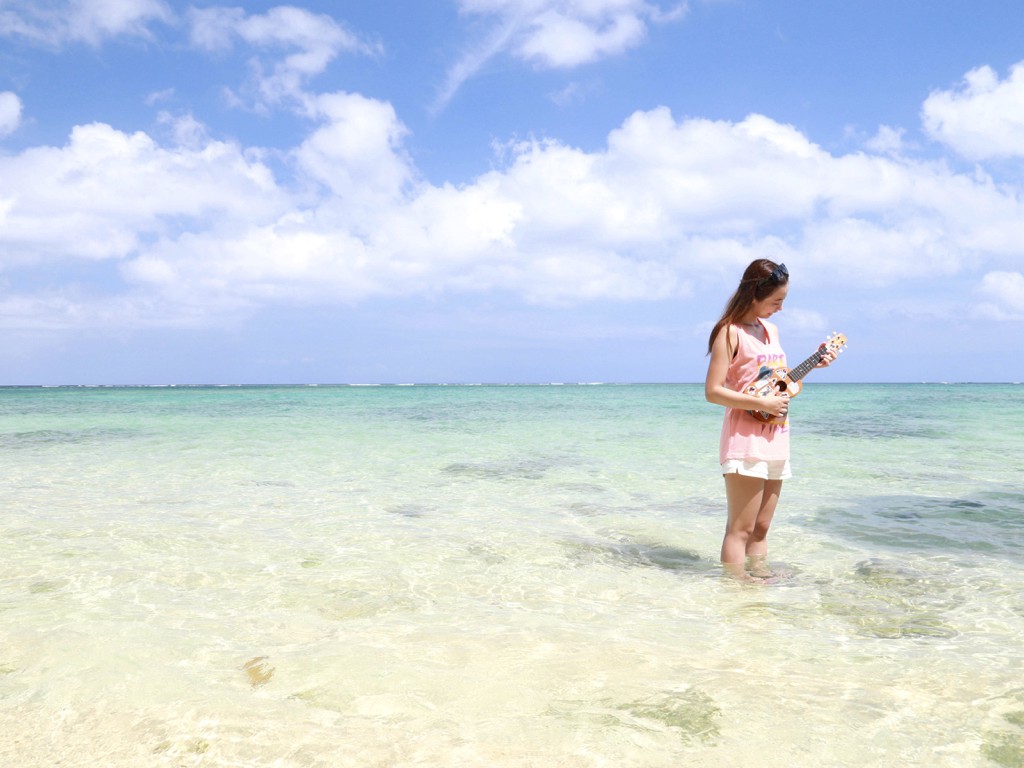 Okinawa has got more and more known and popular partly because of the unique food, I think. It's never beaten by normal Washoku in the main island of Japan, and you can find many Okinawa's food restaurants even in Tokyo these days.
Then, where to visit for the authentic dishes in Okinawa? You want to visit the popular restaurants among the locals, don't you?
Today, I'd like to introduce 3 must-visit restaurants in Okinawa which are really loved by Okinawan local people.
Personally, I have traveled to Okinawa at least once every year for around a decade and have visited the locally popular restaurants many times since my friends in Okinawa told me the best Okinawa's food restaurants.
These restaurants introduced below are the best places to eat Okinawa's food which are strongly recommended by the locals. You can enjoy almost all of the essences of Okinawa's regional dishes at the 3 restaurants.
1. Kamekamesoba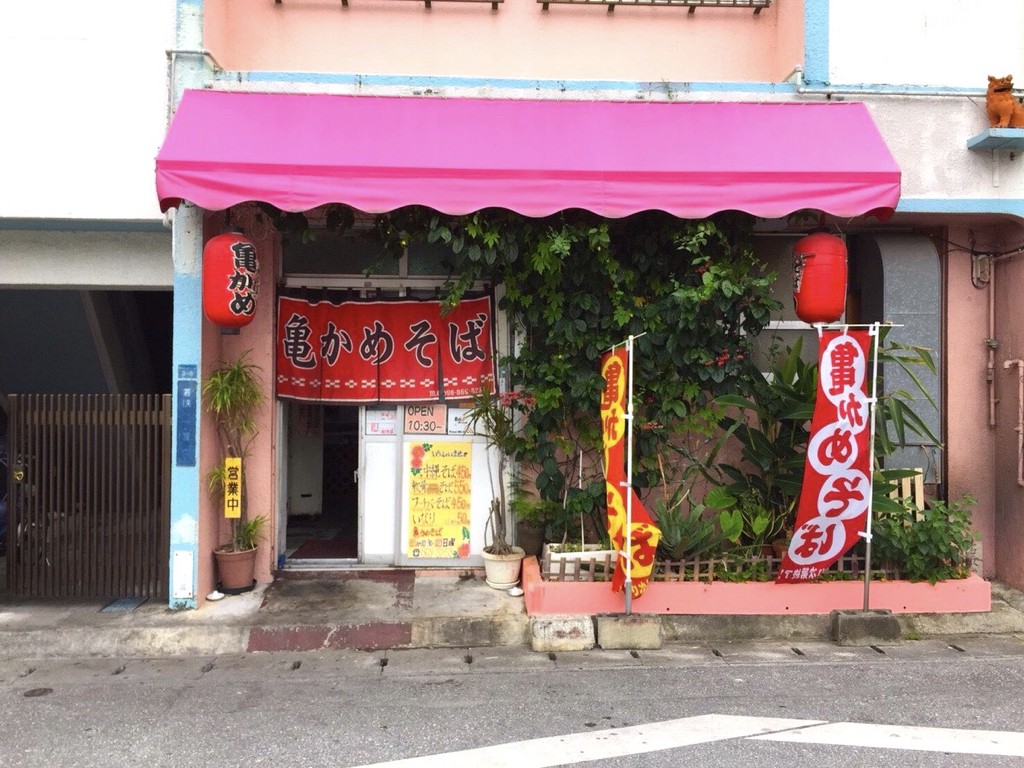 Okinawa Soba, a noodle dish like Ramen, is one of the most popular dishes in Okinawa, and the local restaurant Kamekame Soba (亀かめそば) is the best place to experience the authentic Okinawa Soba.
Kamekame Soba is the hidden gem in Naha City. It's not so touristy with less foreign travelers and loved by the locals for its taste and budget price. You can eat the standard menu for only about 500 yen.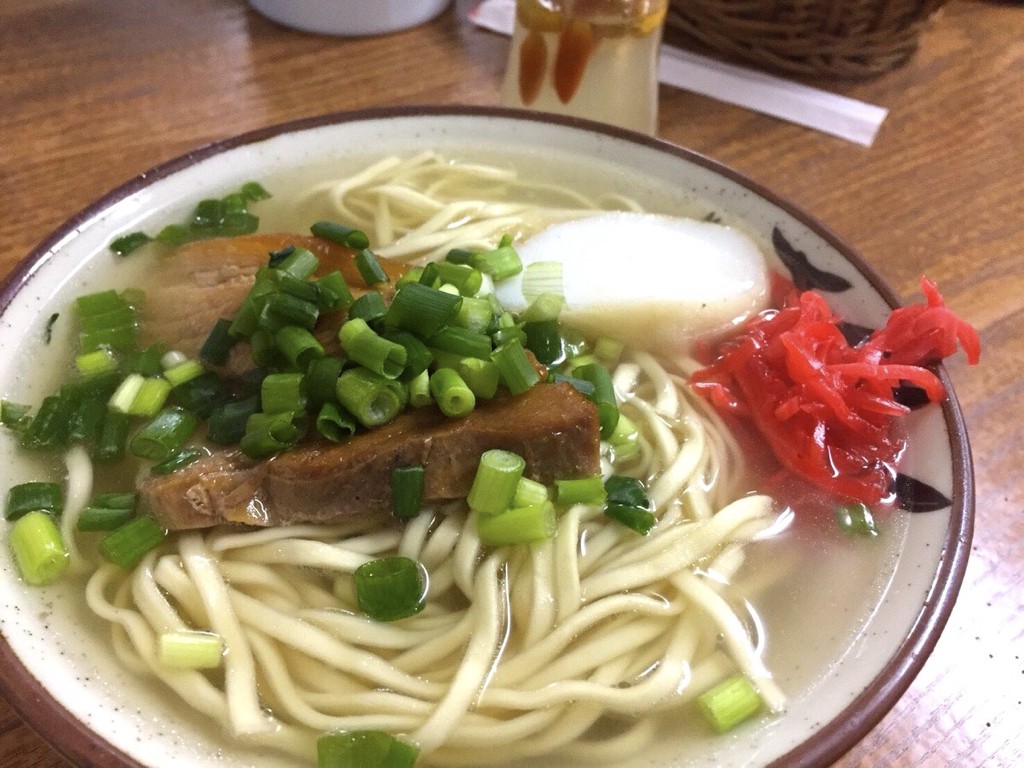 Okinawa Soba consists of thick wheat noodles looking like udon noodle and the soup which is similar to that of Ramen, topped with stewed pork belly, Kamaboko (fish cakes) and Benishoga (red pickled ginger).
After eating a half of it, it's recommended to pour the hot sauce called Koregusu, which is made of awamori (Okinawa's indigenous alcohol) and hot chili peppers.
For big eaters, Inari Sushi (like a rice ball wrapped by thin deep-fried tofu) is also recommended to order. It tastes sweet and a little sour!!
You need to purchase food tickets with a vending machine for ordering, however, the pictures of main menus are attached on the machine, so you don't worry about language barrier.
Access: 15mins by car from Naha Airport/11mins by taxi from Miebashi Station (美栄橋駅)
Hour: 10:30-17:00
Close: Sunday
2. Kajinho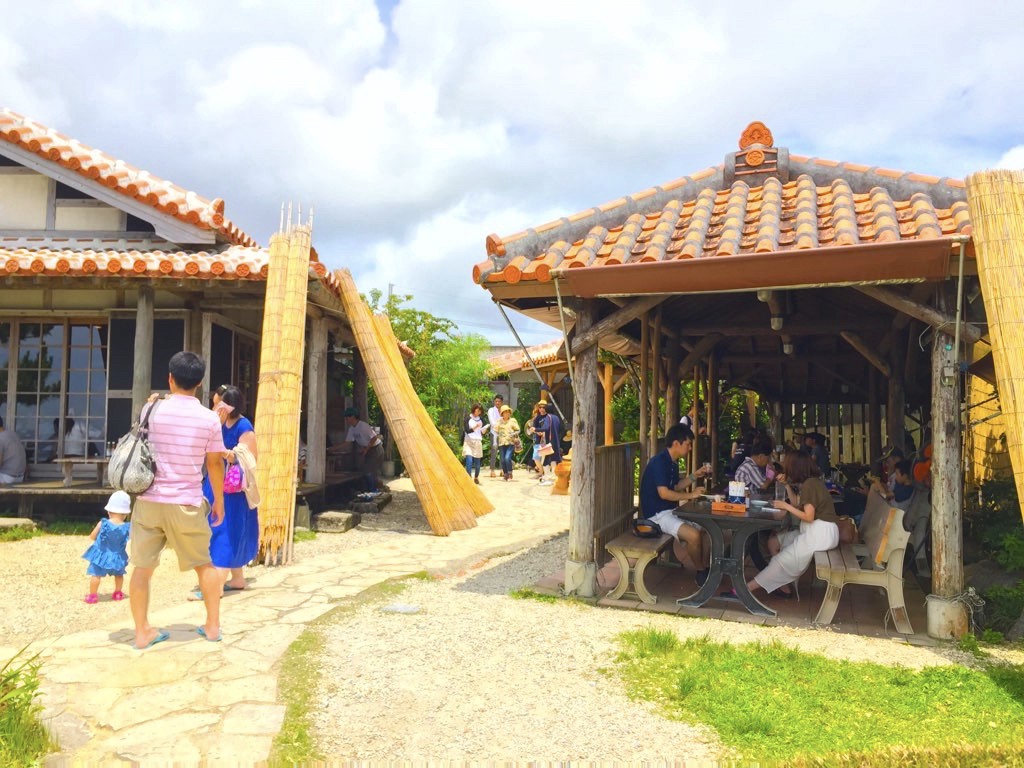 Kajinho (花人逢) is the pizza cafe with a panoramic view of the beautiful ocean, located at the top of the hill.
Kajinho is filled with the culture of Okinawa since Kajinho is the Okinawa's traditional wooden house with red-tile roofs and Shisa (the creature from Okinawan mythology which is believed to protect people from evils) statues surrounded by rich nature.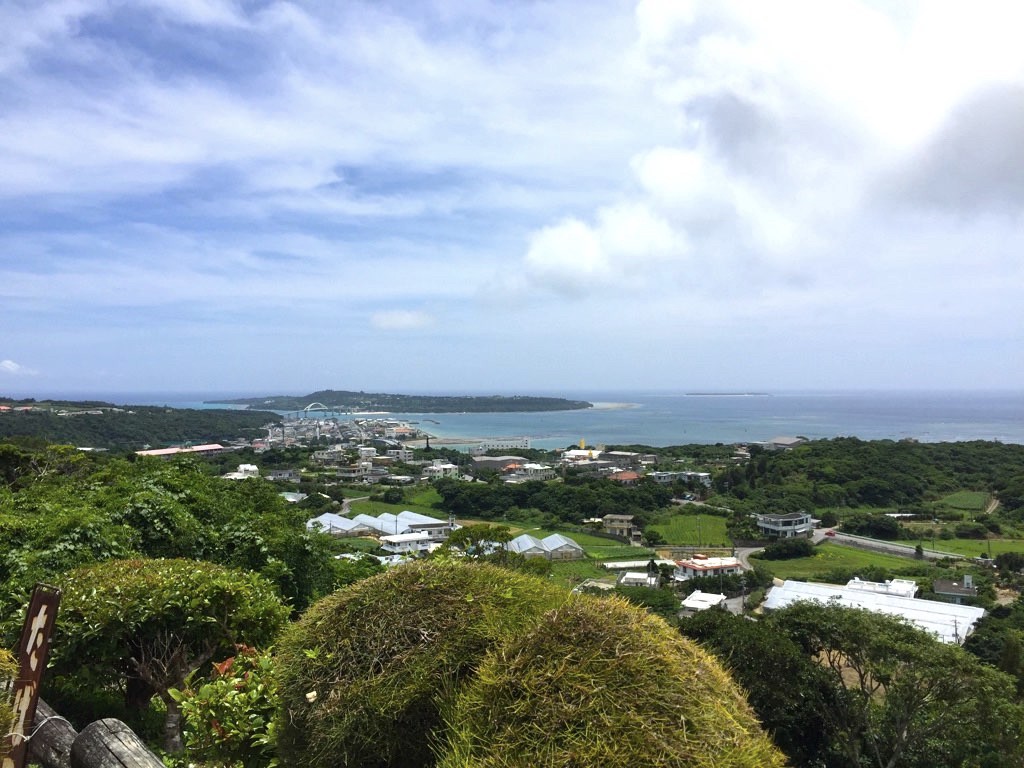 Although you can feel the goof-old atmosphere inside the cafe, the tables outside are also recommended with the breathtaking scenery including remote islands around the Okinawa's main island: Ie Island, Sesoko Island and Minna Island.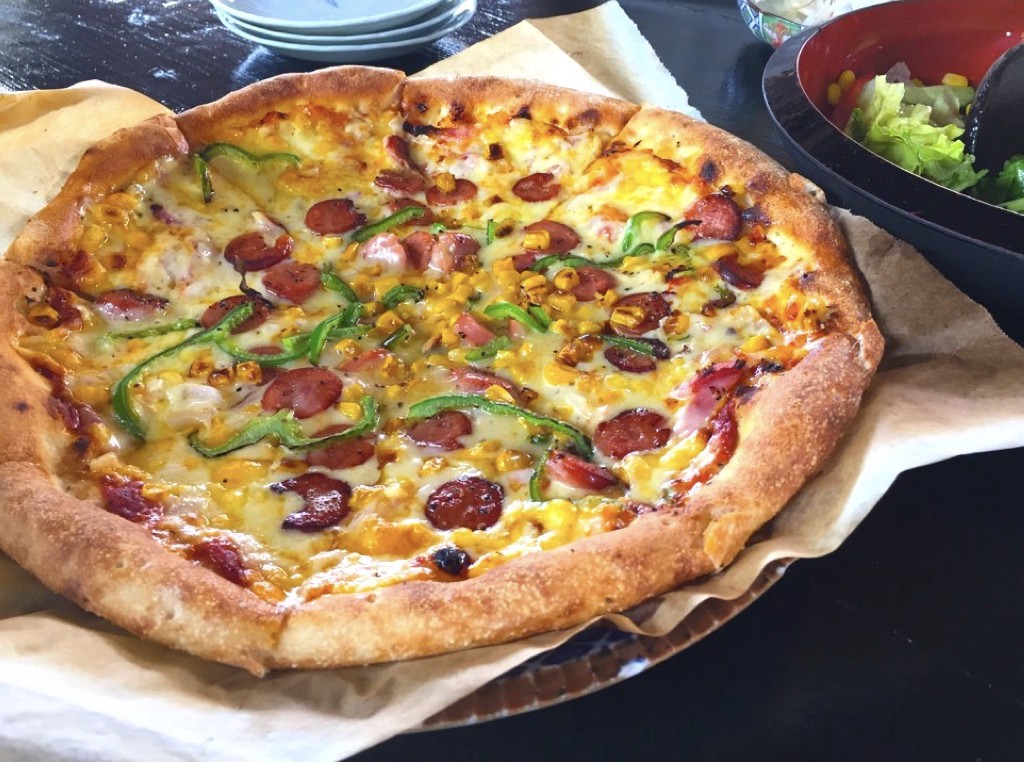 The specialty of Kajinho is juicy and fluffy pizza with melting chewy cheese and Okinawan fruit juices such as acerola, guava and mango.
The pizza cafe is located in the popular tourist Motobu Peninsula, which is the north-west of Okinawa. There are a great number of tourist sites accessible from Kajinho: Churaumi Aquarium, Kourijima Island and Sesoko Island. So it's the best place to have lunch on the way to the next destination if you travel Motobu Peninsula.
▶️3 Days Itinerary around Motobu Peninsula
Kajinho is getting more and more popular among foreign visitors recently, so you may need to arrive there earlier than it opens if you don't want to wait for a long time.
Access: Refer to this: http://kajinhou.com/english/access.html
Hour: 11:30-19:00
Close: Tuesday and Wednesday
Official Website: http://kajinhou.com/english/index.html
3. Orionya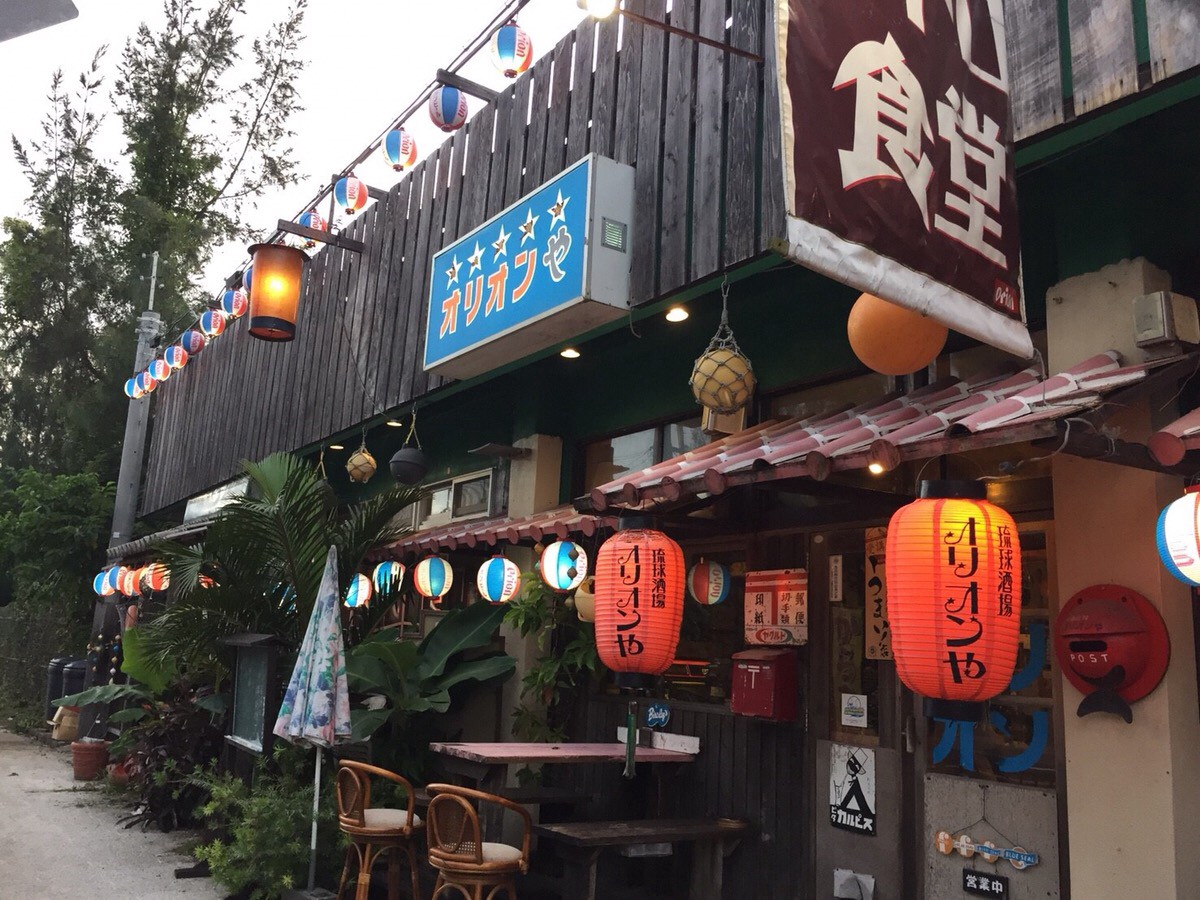 Where should you have dinner or drink delicious regional alcohols at night?
Orionya (オリオンや) is the first option to have dinner with drinks and Okinawa's typical dishes. It's the Izakaya (Japanese style pub) with the retro atmosphere since in the renovated old house.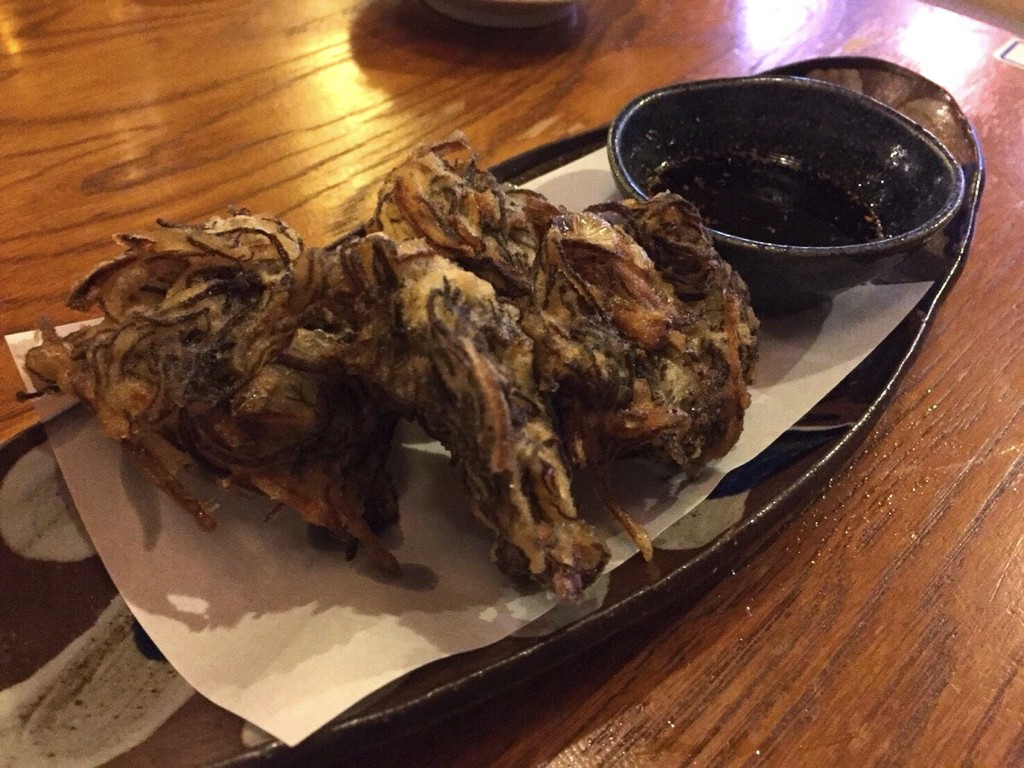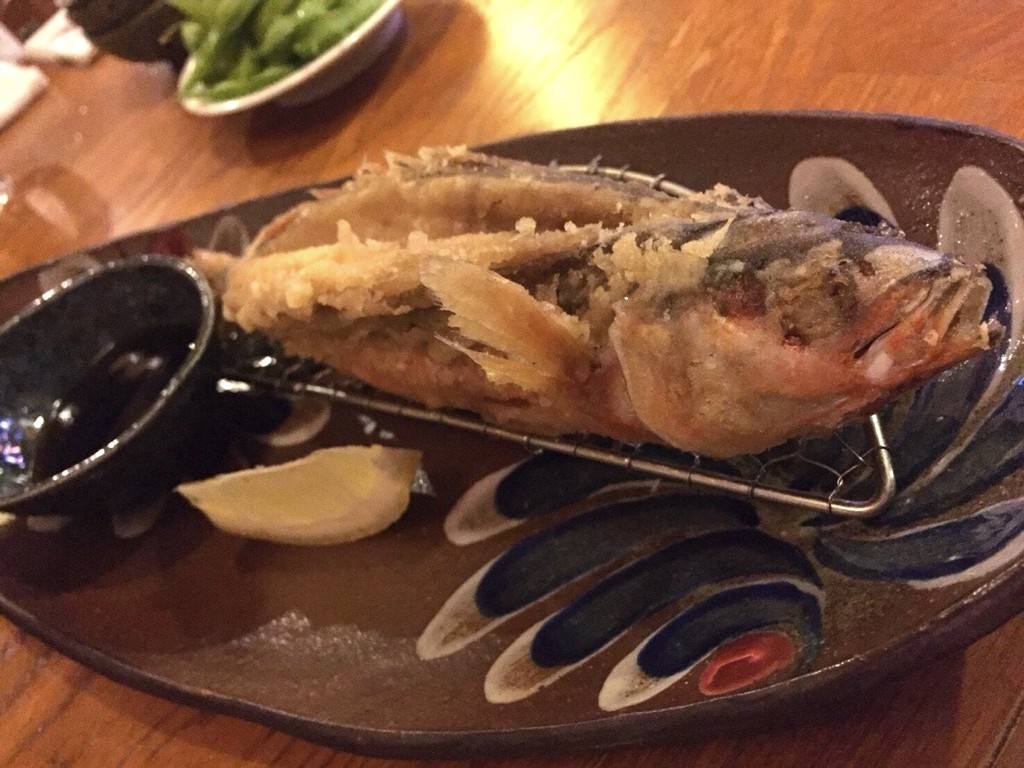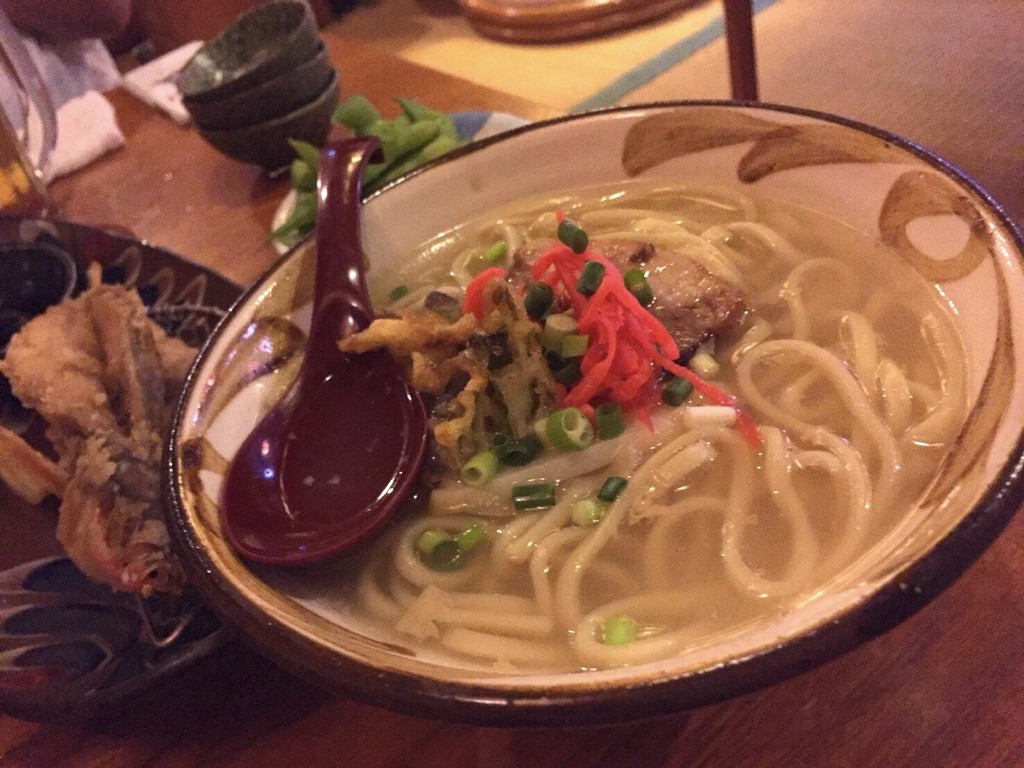 The old Izakaya offers various lineup of Okinawa's food and drinks from Rafute (Glazed pork), Umi Budo (Sea grape), Shima rakkyo (Picked Okinawa Shallot), Gurukun no Karaage (Fried Gurukun Fish), Mozuku no Tempura (Fried vinegared seaweed), Orion Beer and Awamori (Okinawa's regional distilled spirits).
▶️Check the most popular Okinawa's regional foods!
I only refer to definitely recommended food above, so why don't you try them at least. All of the food in Orionya go well with beers and Awamori.
Okinawa Soba is also served there, so you will be fully satisfied after finishing your dinner with the noodle.
It's recommended to get to Orionya, take a taxi. If you want to reach there by car and drink, you can also use replacement driver services in Japan. Just ask the staff of your hotel or the Izakaya to use that kind of services.
Access: 2160–1, Nakama, Onna-son, Kunigami-gun, Okinawa, 904–0401
Hour: 17:30-24:00
If you are looking for more recommended spots to dine in Okinawa, check this list of the best restaurants in Okinawa.
Some of experienced travelers don't like the touristy restaurants at tourist places (neither do I), so I highly recommend to enjoy those local tastes. For more info about Okinawa, check these articles below!!
▽Related Articles▽
▼Editor's Picks▼

---