Winnie the Pooh Theme Cafe in Japan 2023
Disney Winnie the Pooh FUNNY & HUNNY Cafe to Open in Tokyo and Osaka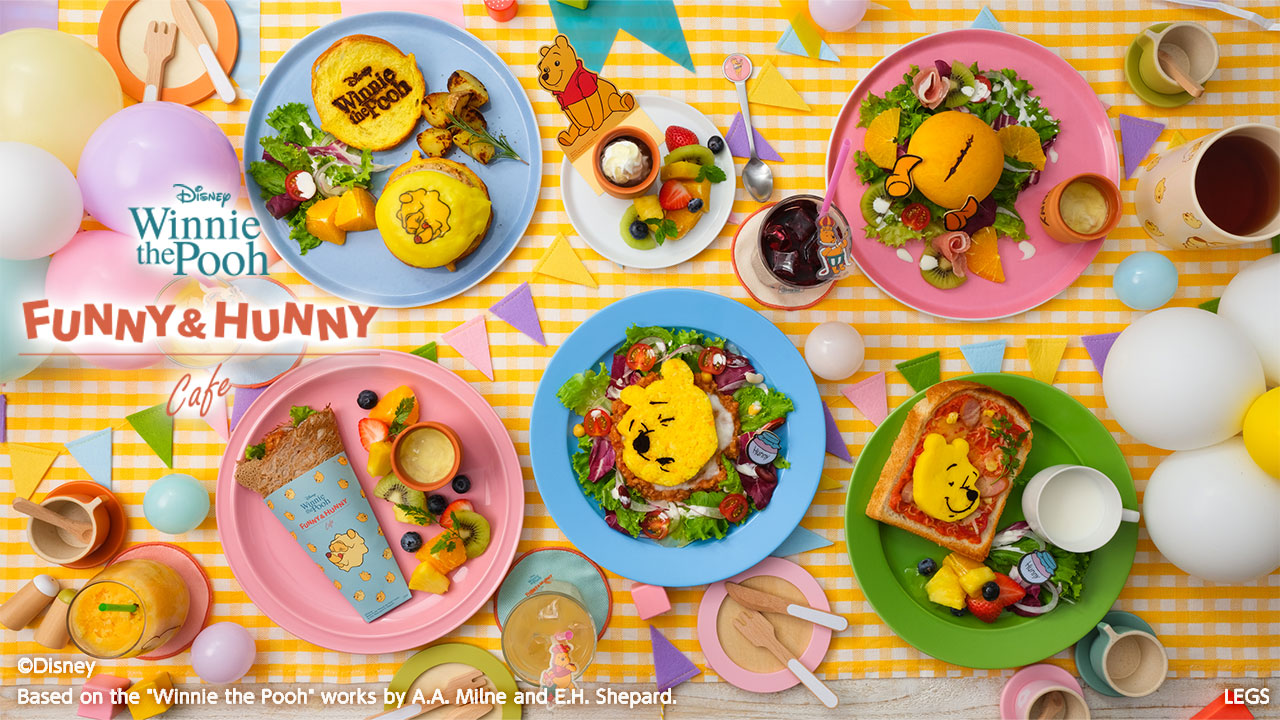 Winnie the Pooh is a fictional bear character of Disney, which is based on the character created by English author A. A. Milne and English illustrator E. H. Shepard. Today, Winnie the Pooh is one of the most popular characters adapted for film and TV by Disney, and Pooh and his friends are adored by people around the world.
In 2023 autumn, Winnie the Pooh will have his own theme cafe for a limited time in 2 cities in Japan, Tokyo and Osaka. The Winnie the Pooh FUNNY & HUNNY Cafe will feature a special menu with cute and colourful food, drinks and desserts as well as the cafe original merchandise.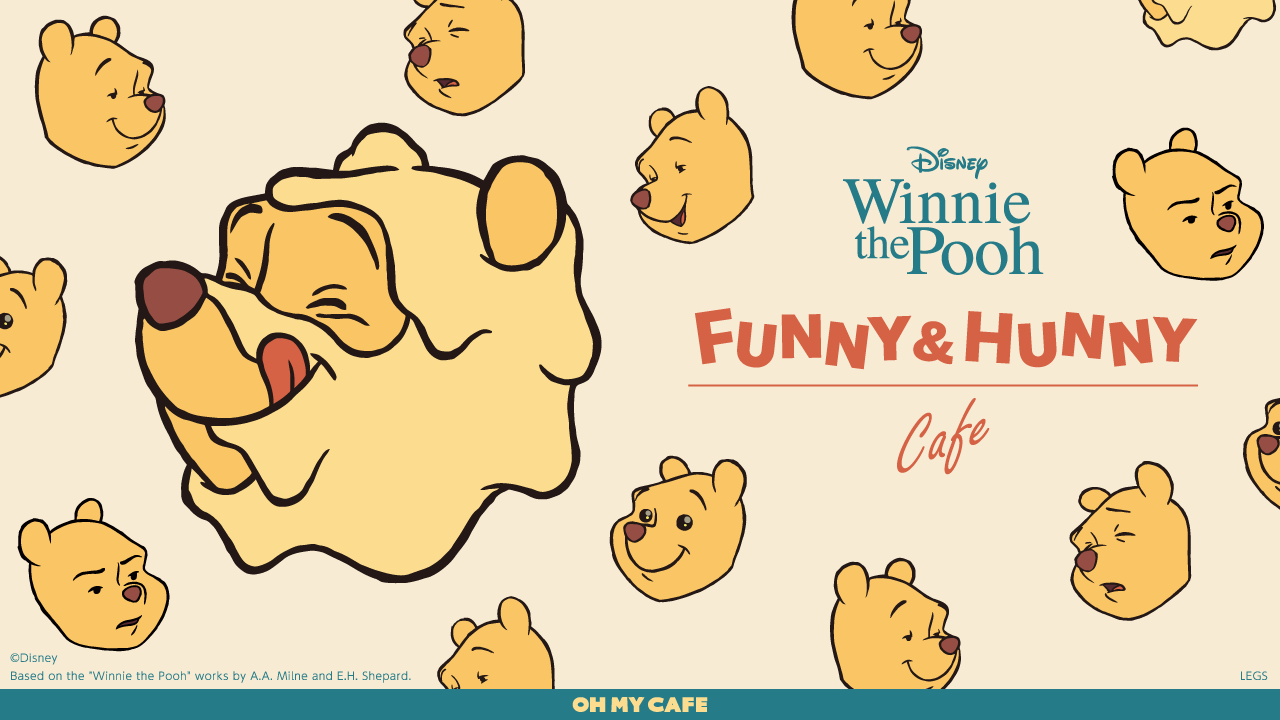 With the themes of a FUNNY expression of Pooh and HUNNY (honey) that Pooh loves, the cafe recreates the playful and exciting world view of Winnie the Pooh filled with various face expressions of him. The cafe offers a special menu with a range of themed food, desserts and drinks featuring Pooh with funny and adorable face expressions. All items on the menu are low-salt, low-carbohydrate and body-friendly that meet Disney's nutrition guidelines.
In addition, there will be a variety of limited merchandise using an original art of Winnie the Pooh including bag, towel, cushion, plush toy and keychain as well as special gifts for visitors.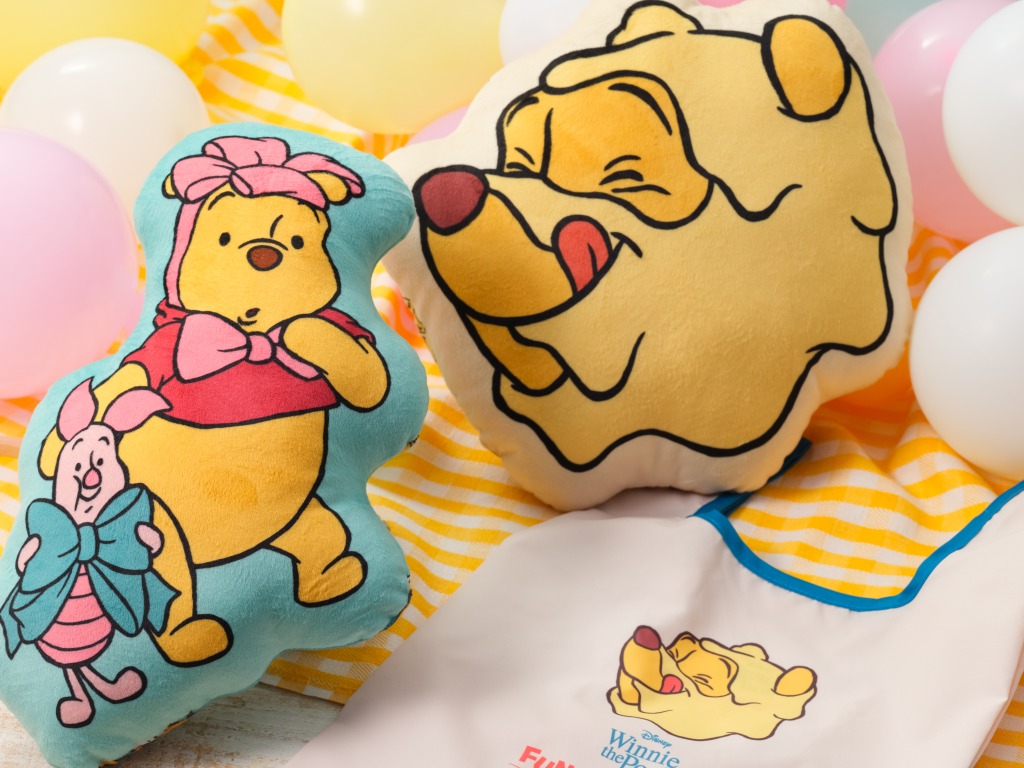 The limited-time theme cafe, Winnie the Pooh FUNNY & HUNNY Cafe will be open in Harajuku, Tokyo from 23 September to 12 November and Shinsaibashi, Osaka from 9 November to 10 December. Advance reservation is highly recommended which can be made through the official website with the reservation fee of 770 yen per person (including a special gift!).
Let's take a look at the exclusive menu and merchandise available at Winnie the Pooh FUNNY & HUNNY Cafe!
-Food and Drink Menu
▲ left to right
Happy? Soy Meat Taco Rice 2,090 yen
Friends Pizza Toast 2,390 yen
▲ left to right
Tuna and Vegetable Galette 2,090 yen
Hide and Seek? Fruits Salad Plate 2,390 yen
▲ left to right
Potato and Soy Meat Hamburger 2,490 yen
Frozen Yogurt in Honey Pot 1,690 yen (Tokyo only)
▲ left to right
Orange Flavour Yogurt Smoothie 1,490 yen
Hot Tea 690 yen
Apple Juice 1,190 yen
Orange Juice 1,190 yen
Grape Juice 1,190 yen

▲ left to right
Big Mug 2,750 yen (can be purchased with hot tea)
Tea Spoon 990 yen (can be purchased with food items)
Acrylic Stand Coaster 990 yen (can be purchased with smoothie or juice)
-Cafe Merchandise

▲ left to right
Acrylic Keychain 748 yen
Acrylic Magnet 715 yen
Sticker 605 yen
▲ left to right
Drawstring Bag FUNNY FACE/COSTUME 1,320 yen
Plush Toy Keychain A/B/C 1,320 yen (sold from 21 October)
▲ left to right
Mini Eco Bag 2,530 yen
Towel FUNNY FACE/COSTUME 1,430 yen
Die Cut Cushion FUNNY FACE/COSTUME 3,080 yen
Moreover, the customers who make an advance reservation (770 yen per person) and order from the menu will receive one of the original towel coasters randomly chosen from 4 different designs.
▶ Reservation (Official Website)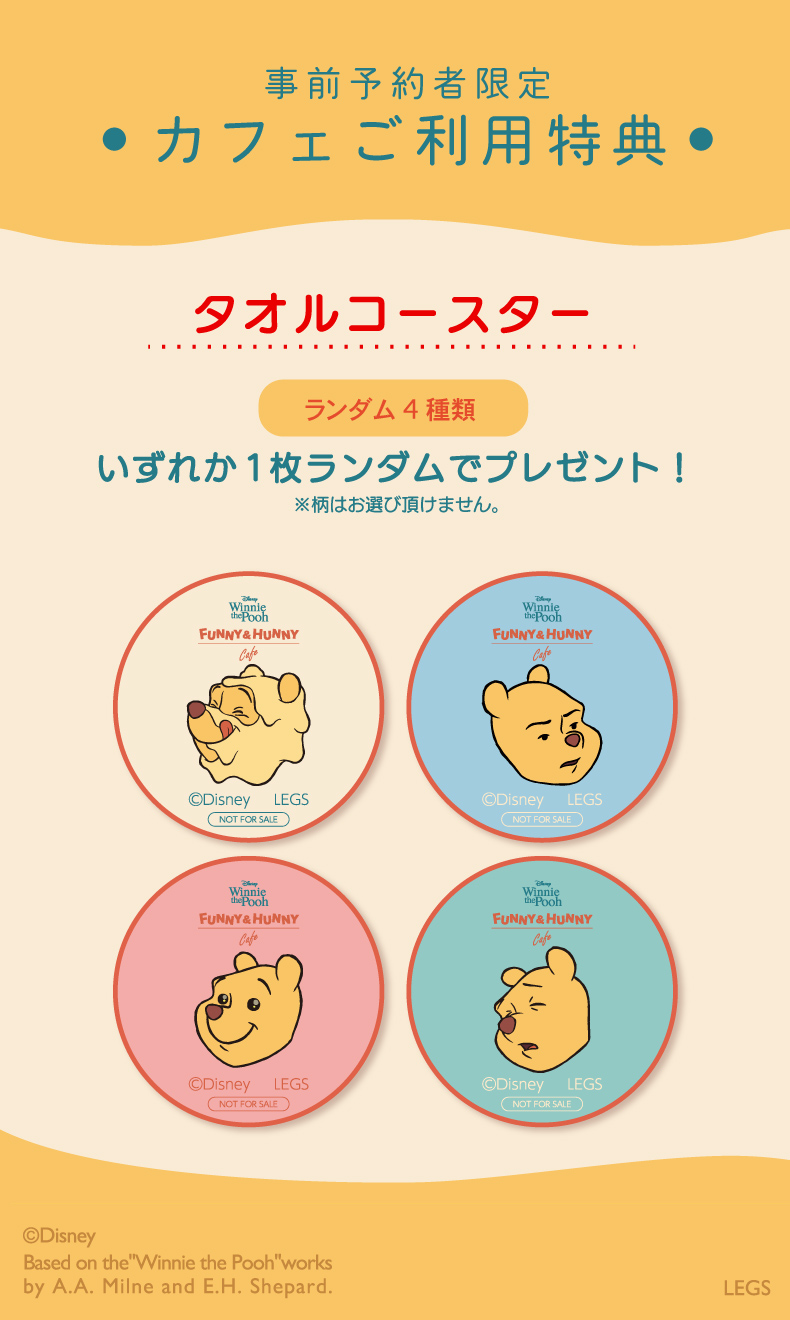 Winnie the Pooh FUNNY & HUNNY Cafe
-Tokyo
Location: OH MY CAFE TOKYO (Tokyu Plaza Omotesando Harajuku 3F)
Map: http://bit.ly/2XQe99E
Date: 23 September to 12 November 2023
-Osaka
Location: kawara CAFE&DINING Shinsaibashi Store (Shinsaibashi OPA 9F)
Map: https://bit.ly/3zWWJYv
Date: 9 November to 10 December 2023
Official Website: https://hunny2023.ohmycafe.jp/
Thanks for reading. If you are a fan of Pooh, don't miss a chance to visit this limited-time cafe and explore the world of Winnie the Pooh with delicious and cute food this autumn! For more information about the latest news and upcoming events in Japan, please check out these articles, too.
▽Related Articles▽
▼Editor's Picks▼
---