How to Catch a Taxi in Japan
Tips to Catch a Taxi in Japan and Japanese Taxi Fares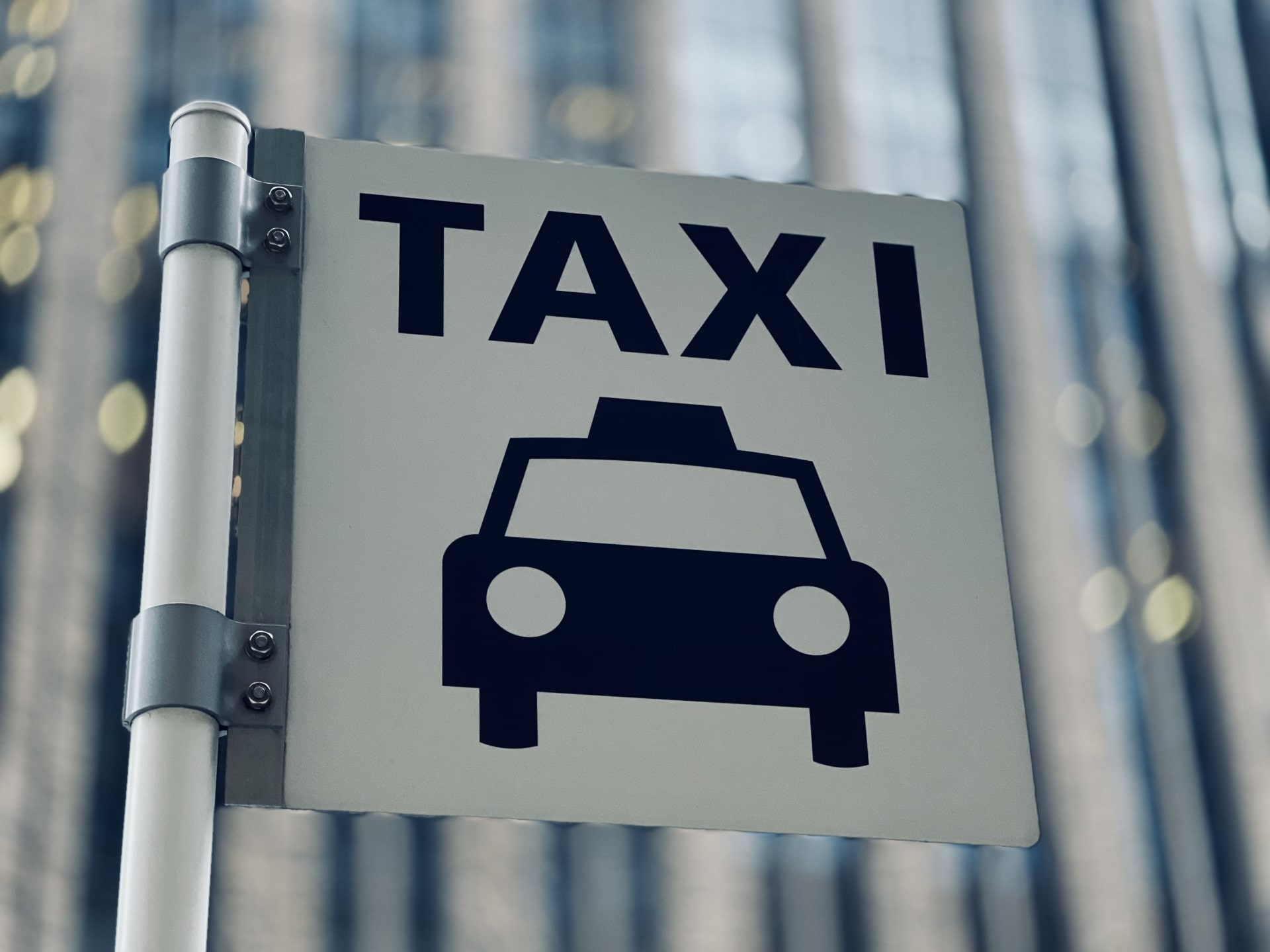 Tokyo is the biggest and most convenient city in Japan. Trains and buses come every few minutes on time. Especially if you stay in one of 23 wards, you can get to a destination within 30 mins or, at the longest, 1 hour by train or bus.
However, there are many situations where catching a taxi is more convenient than taking public transport. For example, when there is no train after you had a big night party and missed the last train. After you enjoy shopping, don't you get on a packed train with a lot of stuff? If you travel around the countryside, transportation might come once an hour or 2 hours, unlike in Tokyo.
In these cases, catching a taxi may be a good option to make your transfer efficient and comfortable. It is more expensive than public transport, of course, but it's worth it. Let's see how to catch a taxi and the Japanese taxi system.
*Please note that this article contains affiliate links.
3 Ways to Catch a Taxi in Japan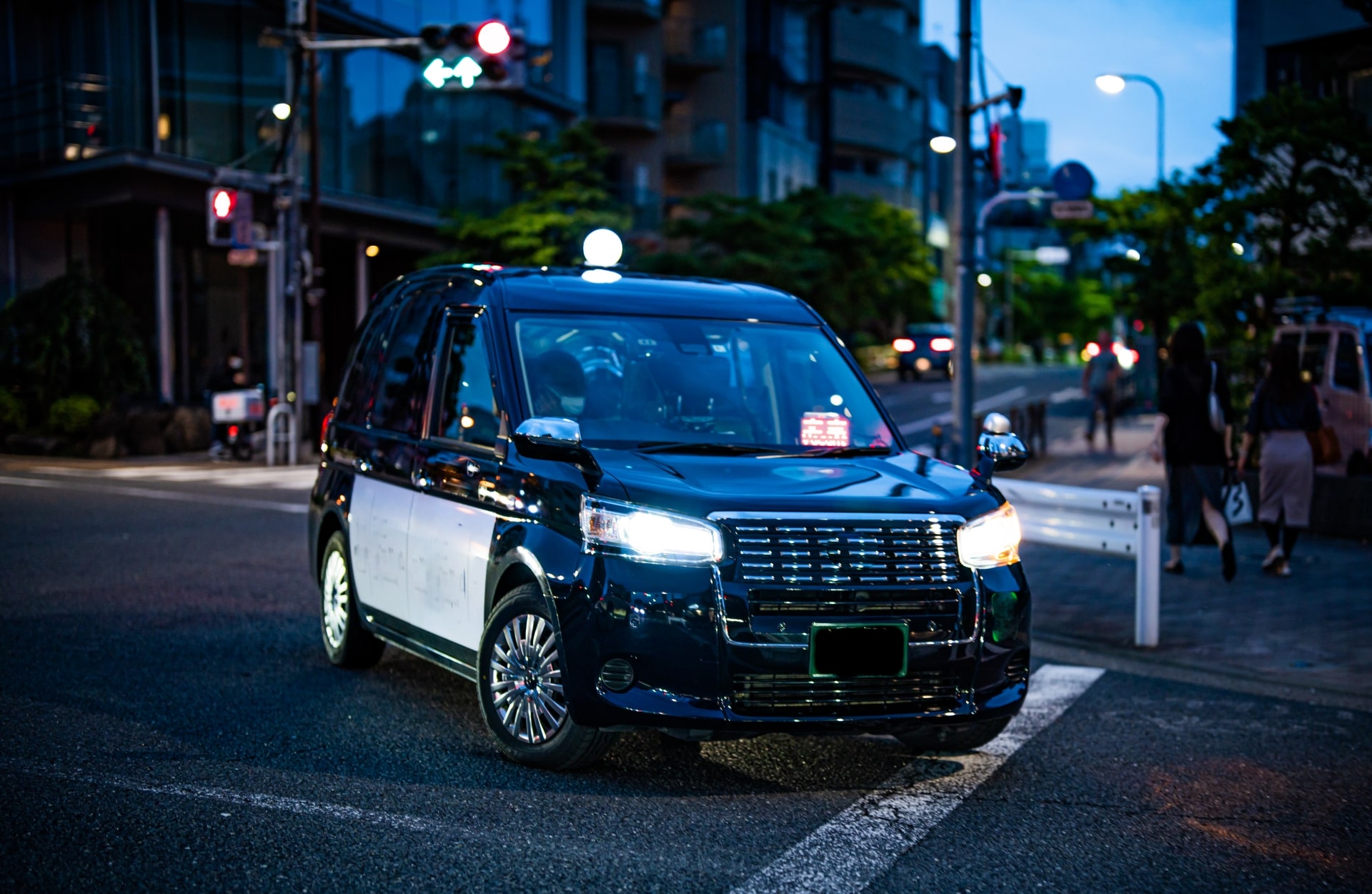 1. Picking up on the street
Do you know how to catch a taxi on the street in Japan? It's very easy. When you find an available taxi, you just raise your hand to the taxi. Then the taxi will stop in front of you and you get in. There is a sign indicating the availability of the taxi in front of the passenger seat. Let's learn what each sign means!
Available
-空車 (Vacant): It's normally displayed in red light. It means the taxi is available. So if you see it, you can raise your hand to the taxi.
-割増 (Extra charge): It's normally displayed in yellow light. It means a special price for midnight and shows up from 10:00 pm to 5:00 am. If you take a taxi during this time, you're going to be charged an additional 20% of the original price.
Unavailable
If you see these instructions below, the taxi is not available.
-賃送 (Occupied): It means the taxi is on duty right now. The taxi is already occupied by another customer, so you need to find another one.
-予約 (Reserved): It means the taxi is booked by another customer beforehand. This sign shows up when a customer books a taxi more than 20 minutes before, although it depends on taxi companies. When this sign is displayed, customers must pay an additional booking fee.
-迎車 (Pickup): It means the taxi is going to pick up a customer right now. This sign shows up when a customer books a taxi by call or through apps at that time. It also costs an additional fee.
-回送 (Out of service): It means the taxi driver is not on duty. When the sign shows up, the driver is on the way to the company or is taking a break.
2. Calling from hotels and other places
If you stay at a hotel during your travel around Tokyo, sometimes it's more convenient to catch a taxi than to take public transportations, for example when you go to Tokyo Disneyland, airports, and so on. In such situations, you can ask hotel receptionists to book a taxi and tell them when you need it.
The other common situation is calling a taxi from your office or your house. For example, when it rains heavily, it's uncomfortable to walk to a station or other destinations located at a short distance. If you call a taxi company in such a situation, you can book a taxi and don't need to get wet.
Please keep in mind that you normally have to pay an additional fee to book a taxi.
3. Booking on taxi apps
There are many taxi booking apps these days. Once you install one of them, you can call a taxi wherever you are and whenever you want it. Though many services are still available in limited areas and it costs an additional fee for booking, it's quite convenient, especially for a short distance in a big city. Cash, card and online payments are available mostly.
Let's see some of the most famous apps.
Go
Go Taxi is the most popular taxi booking app in Japan. Go Taxi was released in 2020 by merging 2 main taxi apps. Go Taxi has a service in 34 areas throughout Japan and is still expanding its serving areas. Normally you can get a coupon when you install the app for the first time or when you invite someone to join the app.
Moreover, you can choose a type of car, the one with a sliding door or the other one for wheelchairs. This service is available only in limited areas like Tokyo, Kanagawa, and Kyoto at the moment.
Uber
Uber was established in the USA originally. In Japan, you can book some taxi companies' services on Uber. It's available in 14 areas so far and is now still expanding its service. Drivers' facial photos on Uber allow customers to use a taxi with little hesitation compared to other apps. The approximate fare is also displayed beforehand if you put a destination.
There is a coupon code for a discount for the first ride through the Uber app.
DiDi
DiDi is serving in fewer areas than Go Taxi and Uber, but it holds many discount promotions very often, for example, a coupon for the first ride, inviting a friend, and so on.
DiDi has its original point program. You can earn the point for 1-3 % of the total fare for a ride and can use the point for a discount when you use DiDi next time.
Japanese Taxi Fare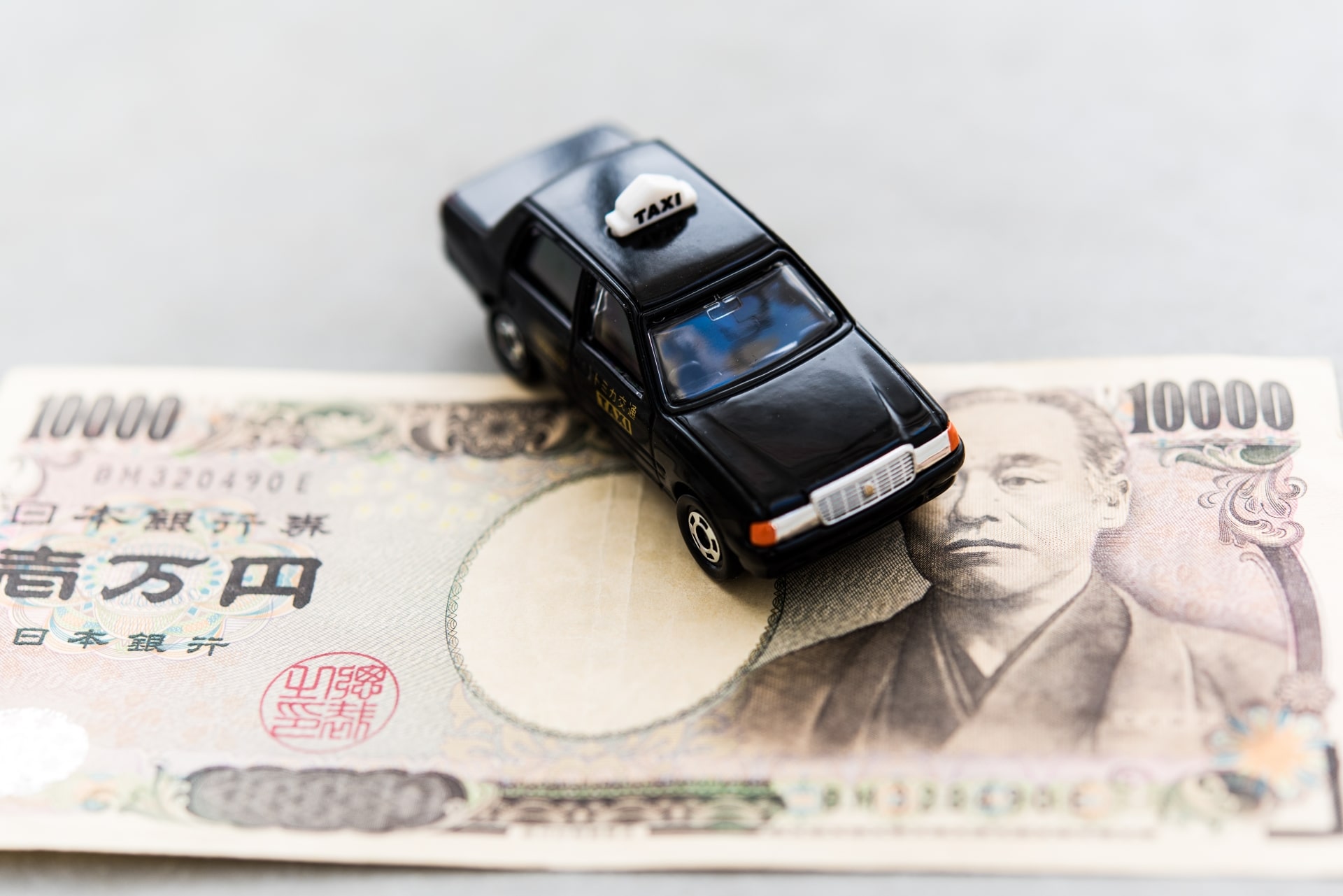 Let's see the Japanese taxi fare system.
There is an initial fare. It means a minimum price for a certain distance. Depending on taxi companies and areas you use, in Tokyo, it's normally ¥410 for the first 1,052 m in the main cities. On the other hand, it's ¥730 for the first 2,000 m in the rural areas. After the initial, ¥80 is added for every 237 m in the main cities and ¥90 is added for every 276 m in the rural areas.
From 10:00 pm to 5:00 am, the extra price for late night and early morning is charged. During this time, users must pay a 20 % additional fare.
For example, if you go to Shibuya Station from Shinjuku Station, the price will be below, on average.
Shinjuku Station-Shibuya Station (3.6 km): ¥1,700 yen (Day time)/¥2,020 (10:00 pm-5:00 am)
Some taxi companies might charge a bit more. If you book a taxi beforehand through a call or app, then you would pay an additional fee plus the price above.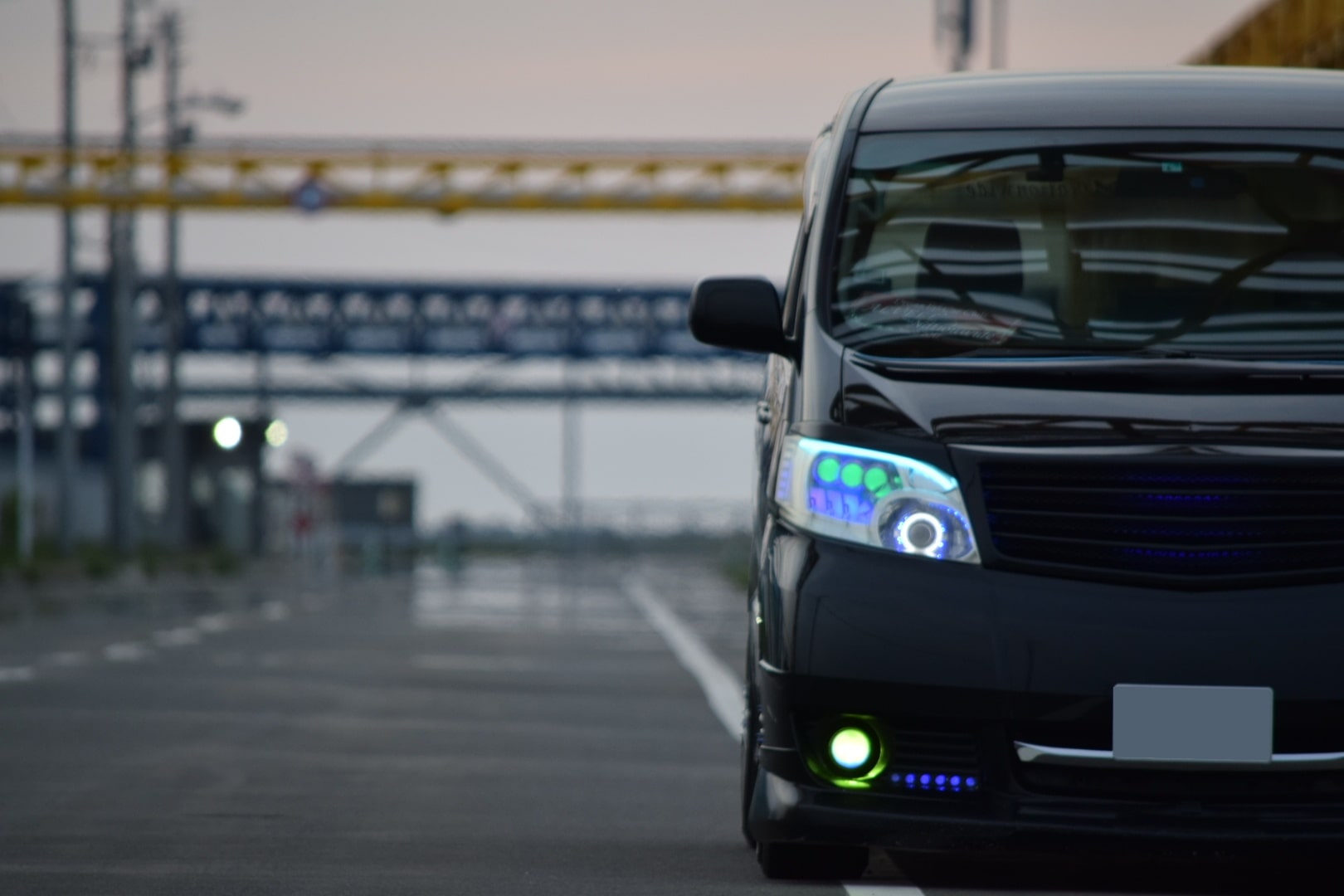 Thank you for reading!! Now you know how to catch a taxi in Japan!!
Would you like to use a taxi to get to the airport when you go back to your own country? Let's use a private taxi service Airport Taxi!!
Airport Taxi is a service that specializes in airport transfer between airports and your designated locations. If you have many big suitcases or many kids, the Airport Taxi service would be helpful. You can choose either Alphard for 8 people or high-ace for 10 people, at the most.
Price is reasonable and easy to understand. For example, from the main city of Tokyo, it's $98 (¥14,700) to Haneda Airport and $151 (¥22,700) to Narita Airport. Airport Taxi has its service in Osaka and Okinawa as well.
Importantly, drivers are multinational and can speak English, Chinese, and so on. So if you are not familiar with the Japanese taxi system, don't worry about that.
You need to book it 5 hours before you need a taxi. Online booking and phone call booking are available.
Special Offer: only for Japan Web Magazine readers, all orders with Airport Taxi have a 1,000 JPY discount using this coupon code!
Coupon Code: JWM2023
Get the best deal right now here!
---
▽Subscribe to our free newsletter!▽
▼Let's find out more about Taxi in Japan▼
▽Related Articles▽
▼Editor's Picks▼
---