Absolutely Useful 5 FREE Bus Services in Tokyo
Getting around Tokyo sometimes costs more than you expect! When you want to see around and get to one place to another, you may have to…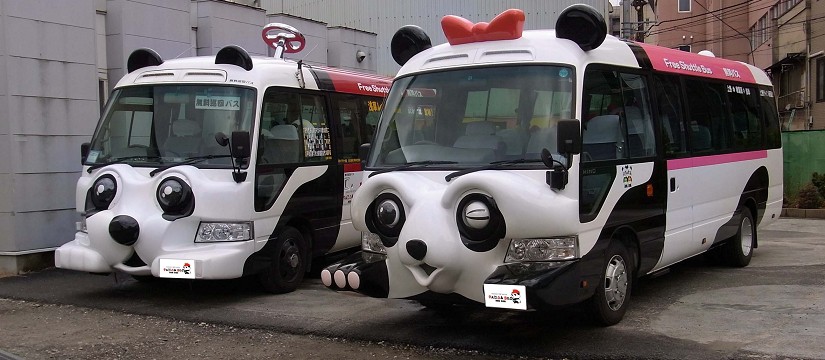 Getting around Tokyo sometimes costs more than you expect! When you want to see around and get to one place to another, you may have to take a transport on each time.. But did you know there are FREE bus services in some areas in Tokyo?? It's too good to be true, but it is really FREE! Today, I'm going to introduce you some absolutely free shuttle bus services in Tokyo's popular touristic areas 😉
---
1. Tokyo Bay Shuttle Bus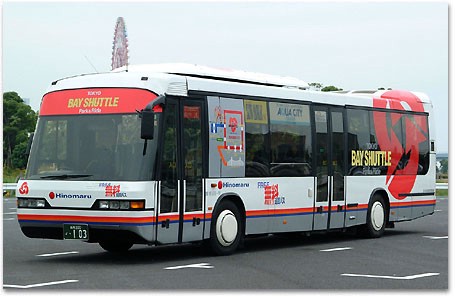 Tokyo Bay Shuttle Bus runs in Odaiba Rinkai area, connecting numbers of tourist attractions in the area, including a museum, shopping malls and some hotels. It runs approx every 20 mins from 11:30 am to 19:30 pm.
Route: 1) Miraikan~2) Fuji TV Wangan Studio~3) Venus Fort (Palette Town)~ 4) Tokyo Teleport Sta.~5) DiverCity Tokyo Plaza~6) Hilton Tokyo Odaiba~7) AquaCity Odaiba~8) Fuji TV ~9) Grand Nikko Tokyo Odaiba~10) Oumirinji Parking Lot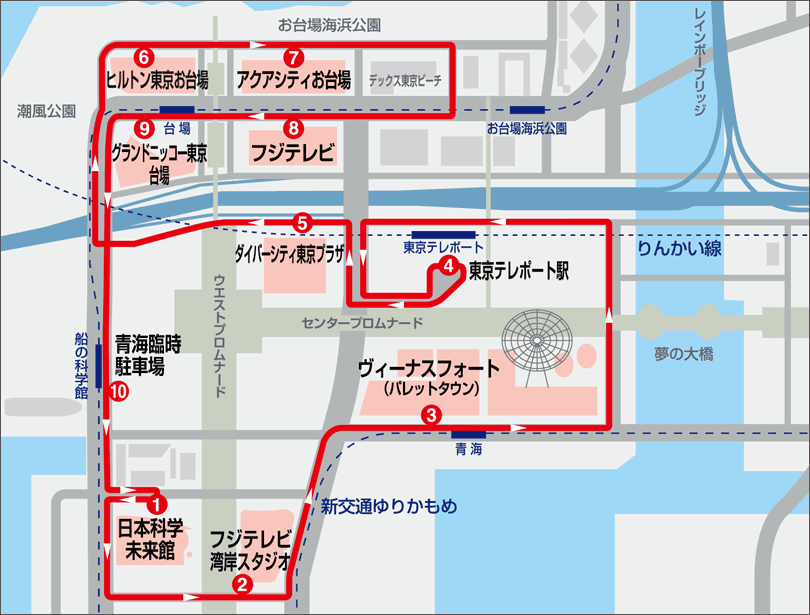 2. Marunouchi Shuttle Bus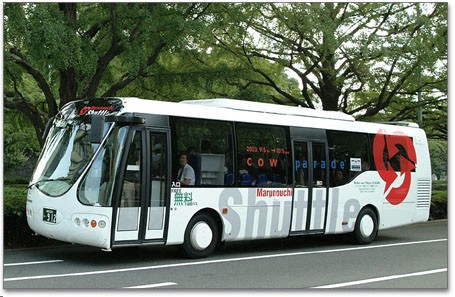 Marunouchi Shuttle Bus covers around Tokyo Station's Marunouchi Exit, Yurakucho and Otemachi area. The bus runs roughly every 15 mins from 8 am to 8 pm (runs alternative route during rush hours (8–10 am) )on weekdays and 10 am to 8 pm on weekends.
Route: 1) Shin-Marunouchi Bldg.~2) The Otemachi Tower~3) Tokyo Sankei Bldg.~4) Nikkei Bldg.~5)Keidanren Kaikan&JA Bldg.~6) The Yomiuri Shinbun~7) Sumitomo Mitsui banking Cooperation ~8) Yusen Bldg. ~9) Marunouchi MY Plaza ~10)CLOSED~11) Daiichi Life~ 12) Hibiya~13) Shin-Kokusai Bldg. ~14)Mitsubishi Bldg.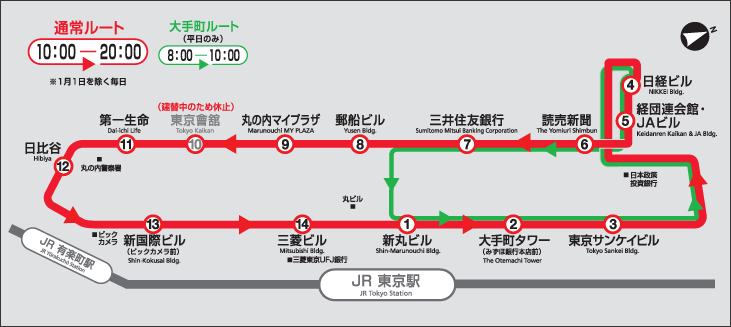 3. Metrolink Nihonbashi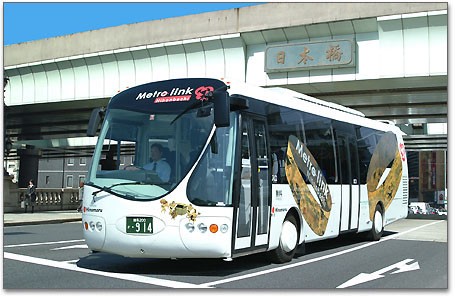 Metrolink Nihonbashi Bus runs around Tokyo station and Nihonbashi area. Tokyo station is obviously the great transportation hub in the city and Nihonbashi is very popular area for shopping and dinning. The bus runs every 10 mins from 10 am to 8 pm.
Route: 1) Tokyo Sta. Yaesu Exit~2) Gofukubashi~3) Subway Nihonbashi Sta.~4) Subway Mitsukoshi-mae Sta.~5) Mitsui Memorial Museum~6) JR Shin-Nihonbashi Sta.~7) Nihonbashi Muromachi 1-chome~8) Nihonbashi South~9)Nihonbashi 2-chome~10) Nihonbashi 3-chome~11) Subway Takara-cho Sta.~12) Kyobashi 1-chome~13) Yaesu Shopping Mall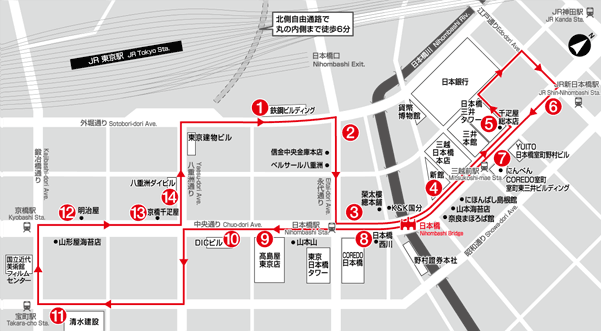 4. Metrolink Nihonbashi E Line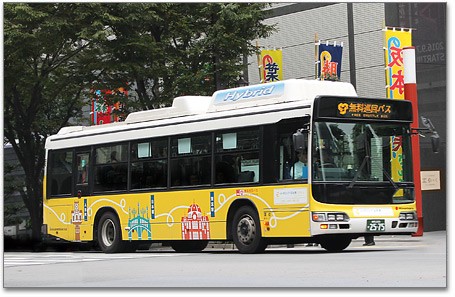 Another free bus service between Tokyo Station Yaesu Exit and Nihonbashi area, however this one covers wider area to the Northeast till Ningyocho and Hamacho area. The bus runs every 22 mins from 8 am to 6 pm on weekdays and 10 am to 8 pm on weekends.
Route: 1) Tokyo Sta. Yaesu Exit~ 2) Subway Mitsukoshi-mae Sta.~3) Nihonbashi Muromachi 1-chome~4) Horidomecho <Tokyo Commodity Exchange>~5) Tomizawacho~6) Hamacho-2chome <Meijiza>~7) Hamacho-3chome <Tornare>~8) Subway Suitengumae Sta.~9) Ningyocho-1chome~10) Kayabacho・Kabutocho
<Tokyo Stock Exchange> 11) Nihombashi-2chome~12) Yaesu Shopping Mall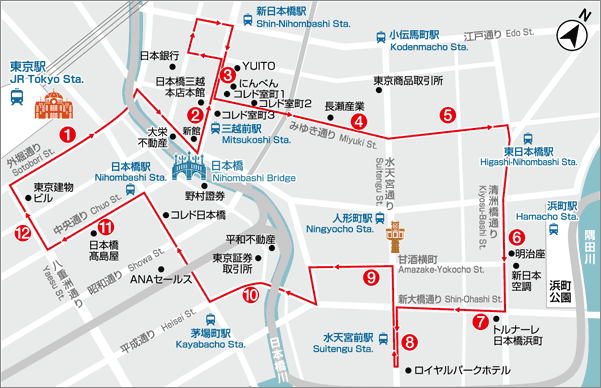 5. Panda Bus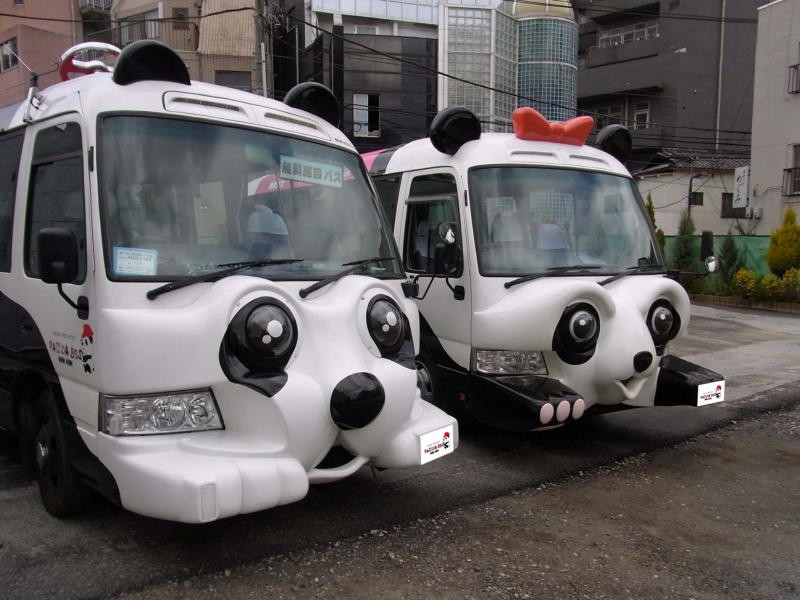 The cute, Panda themed bus runs in Asakusa area. Asakusa is one of top tourist sights in Tokyo, where numbers of attractions are located and the bus stops at 8 spots in the area including Tokyo Sky Tree. Panda Bus only runs on weekends and holidays, every 40 mins (except between 13:00~14:00).
Route: 1) ROX~2) Tawaramachi Sta. Panda Cafe~3) Kaminarimon Gate~4) Tokyo Skytree Sta.~5) Hanamawado~6) Tobu Asakusa Sta.~7) Nitenmon Gate~ 8) Asakusa Kenban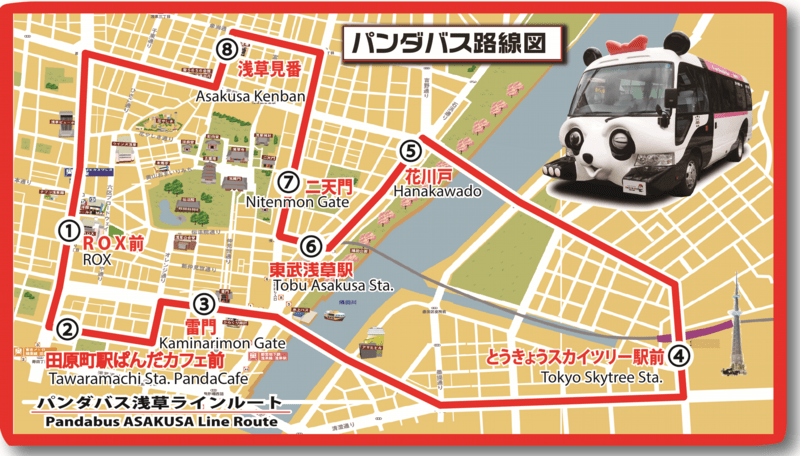 ↓↓↓ Check more articles about Japan!! ↓↓↓
▽Related Articles▽
▼Editor's Picks▼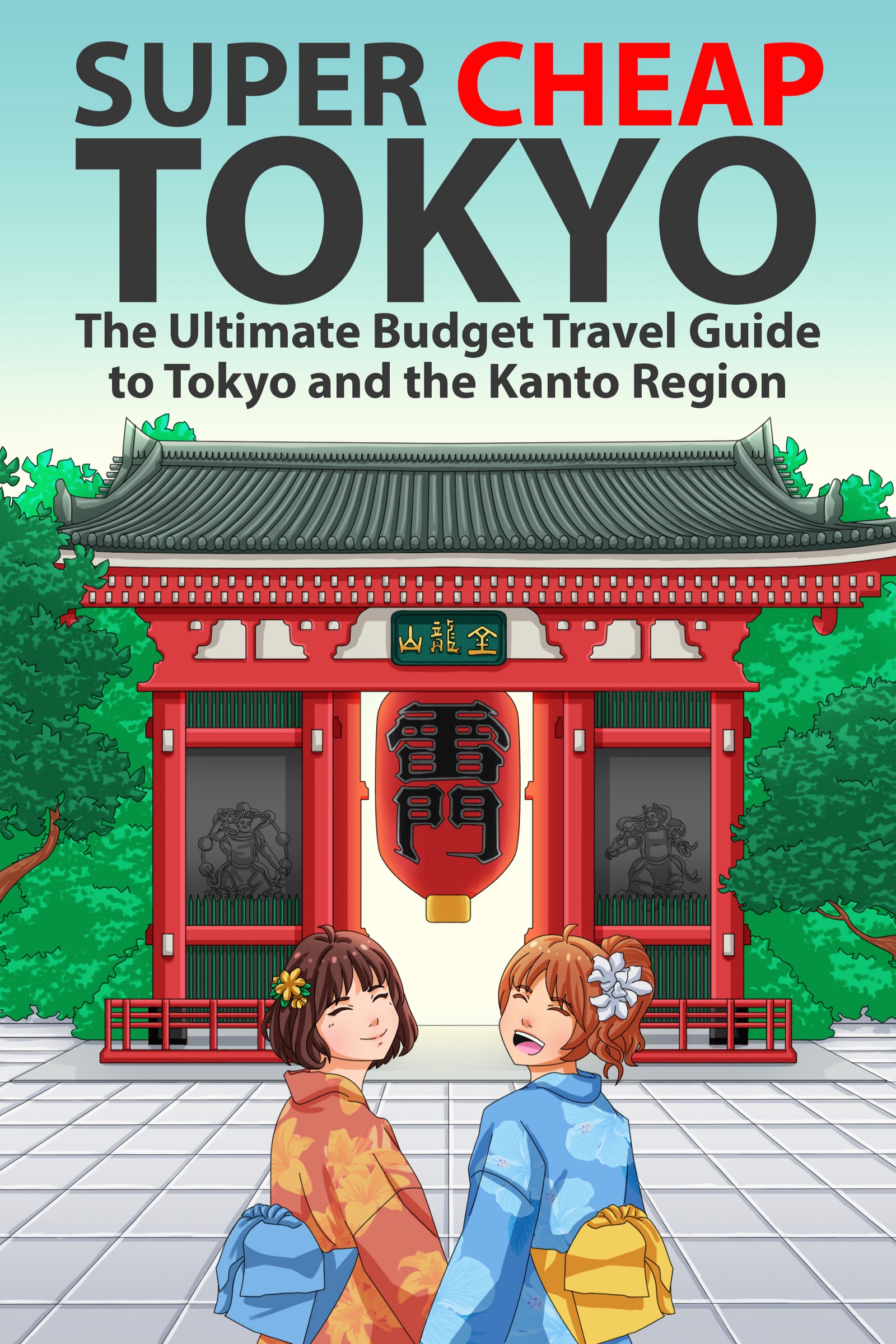 Get the new Super Cheap Tokyo travel E-book guidebook!
Super Cheap Tokyo is all you'll need for a budget holiday in Tokyo or the surrounding Kanto region. With a large choice of discount passes, tax-free shopping and an unbelievable exchange rate, now is the time to come!
10% Off Coupon Code: JWIRELESS25
---