Starbucks Japan x Peanuts Second Collaboration 2023
Starbucks Japan x Peanuts 2nd Collaboration "HAPPINESS IS BEING WHO YOU ARE"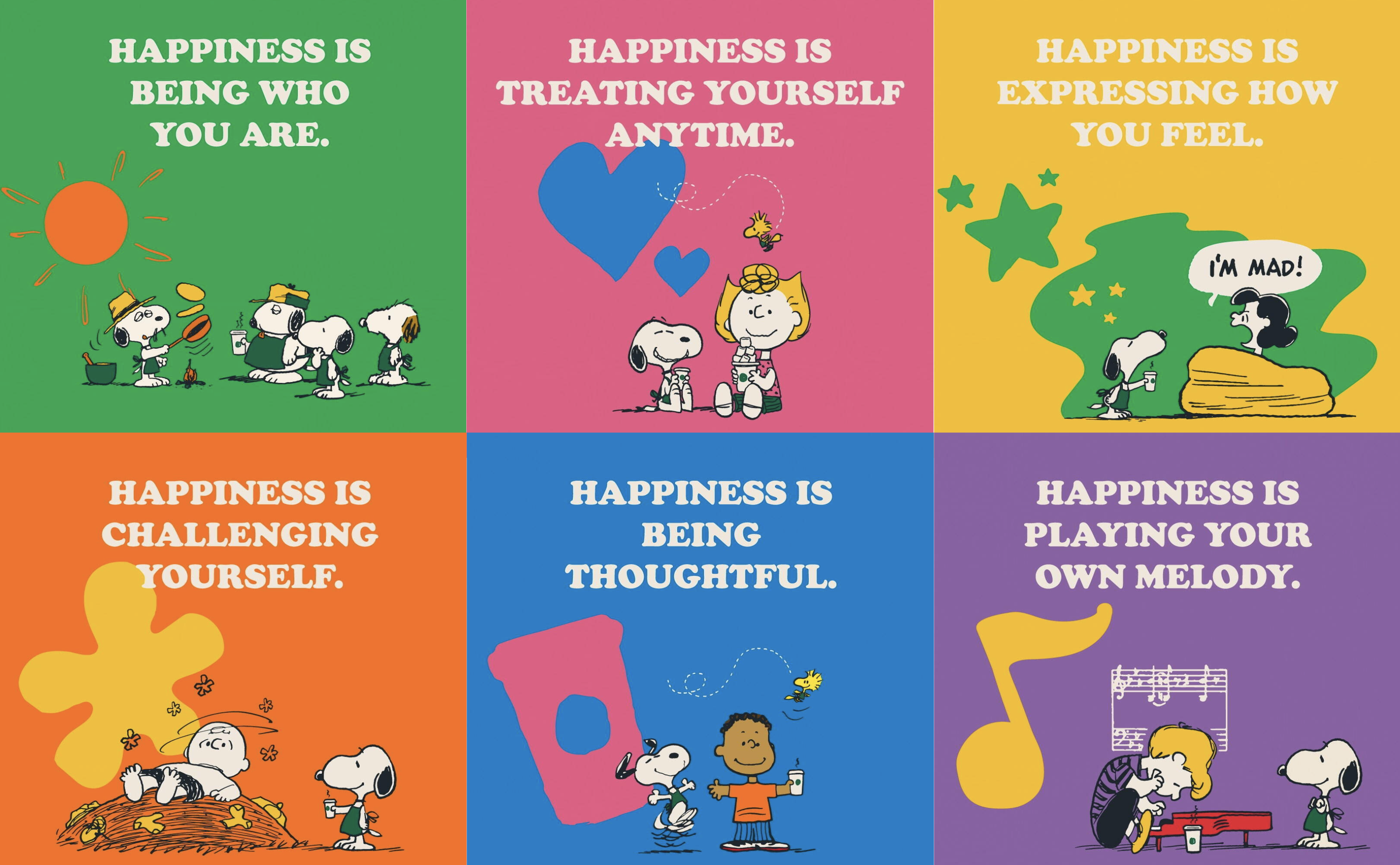 In September 2022 Starbucks Japan surprised its fans with a different special collection, collaborating with the mythical animated series Peanuts, the comic strip written and illustrated by Charles M. Schulz that tells the everyday life of Snoopy and his friends.
The first collaboration was a success, so now Starbucks has decided to bring out a second special collection! While the first collaboration focused on goods with special illustrations of the Peanuts characters as Starbucks workers, for this second collaboration Starbucks Japan has decided to surprise everyone with special drinks and sweets!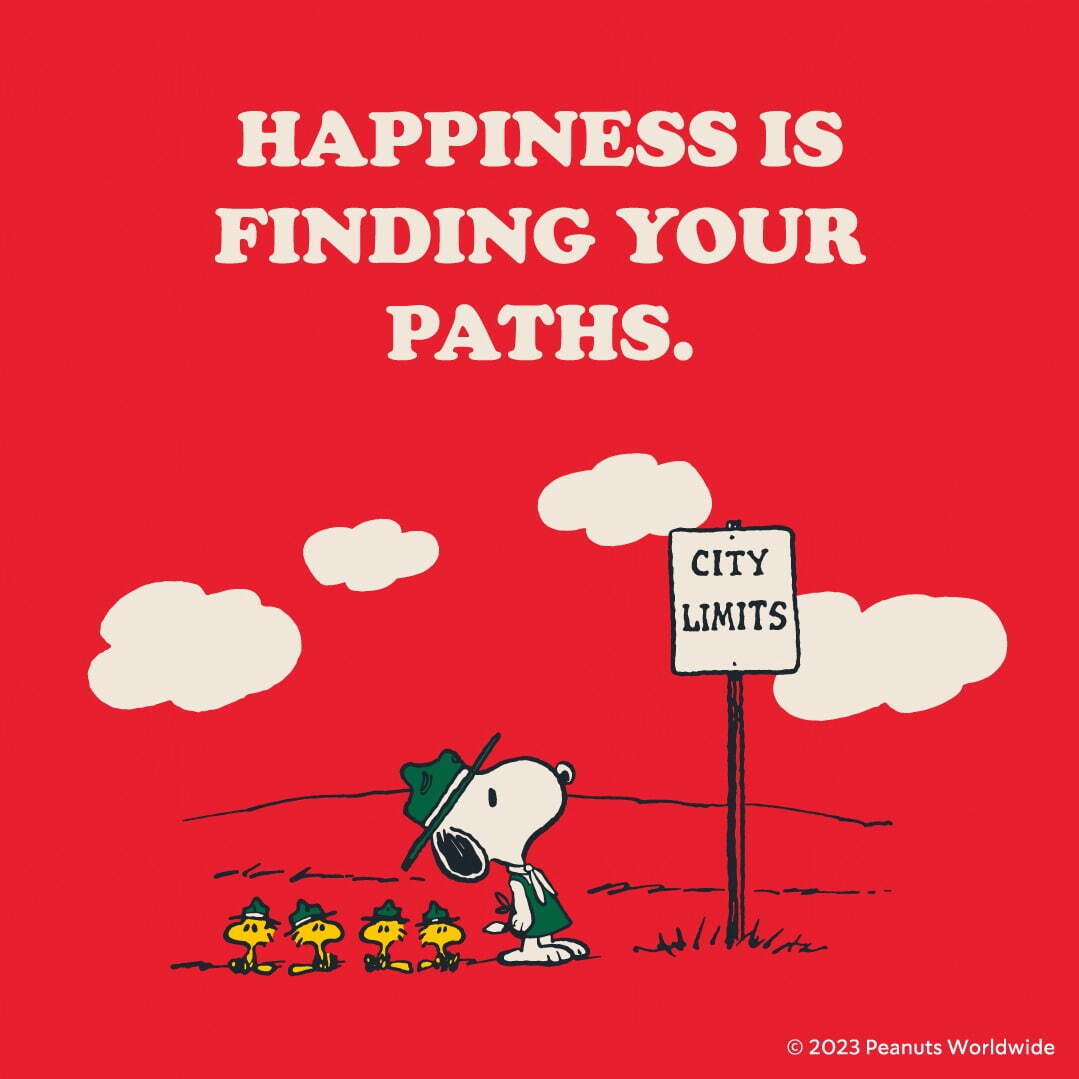 Following the popular first collaboration in 2022, the second collaboration between Starbucks and Peanuts will be available at Starbucks stores nationwide from March 29, 2023 (Wednesday). Under the theme of HAPPINESS IS BEING WHO YOU ARE, limited-edition beverages and food items expressing the personalities of Snoopy and his Peanuts friends will be available in a special menu.
Drink Menu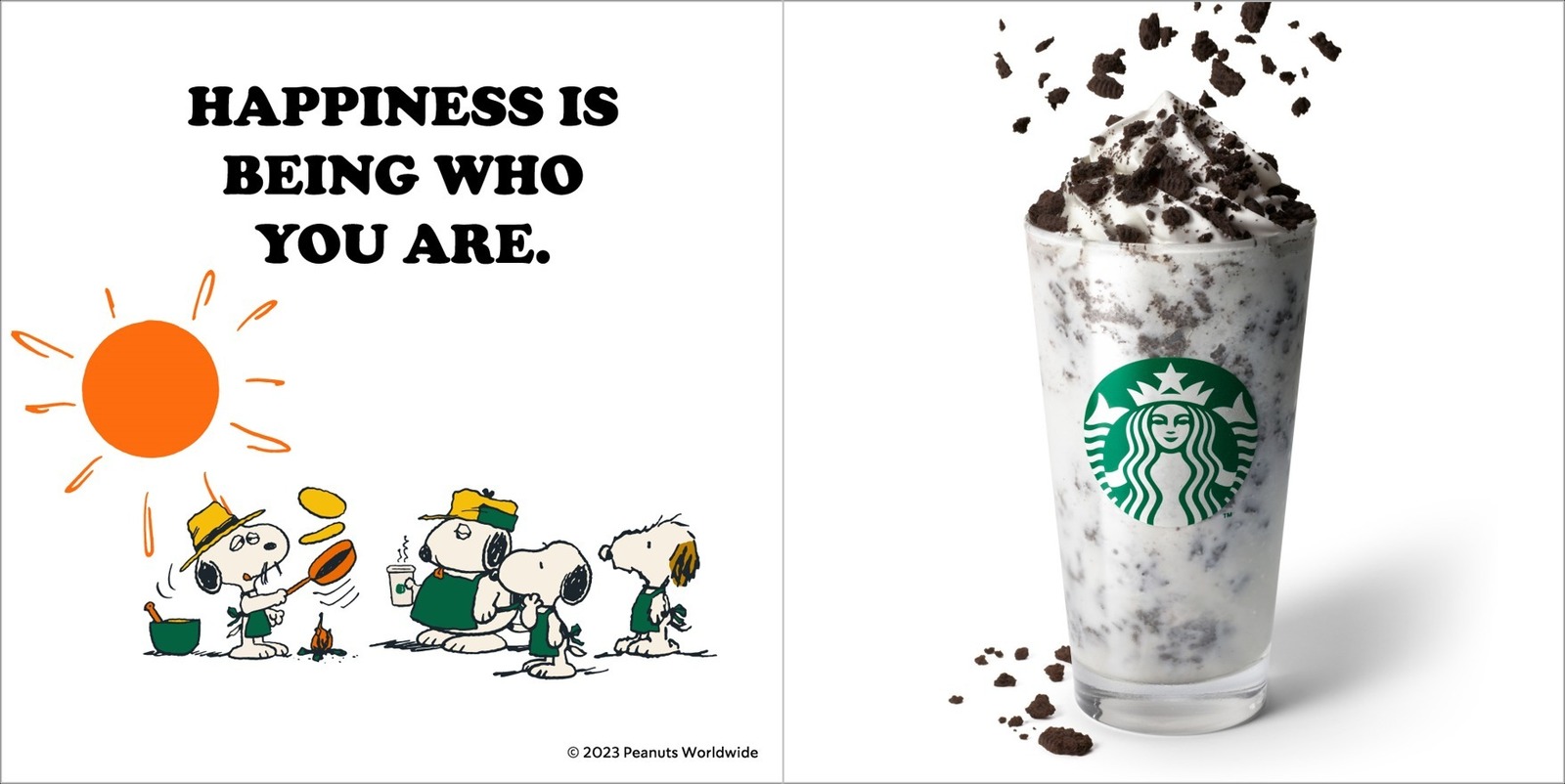 The centerpiece of the drink menu is the Snoopy Vanilla Cream Frappuccino with Crushed Cookie, a Frappuccino that tastes like Snoopy's favorite cookie and ice cream together! Based on the standard vanilla Frappuccino, it's mixed with a generous amount of black cocoa cookies to create a cocoa flavor and a crunchy texture.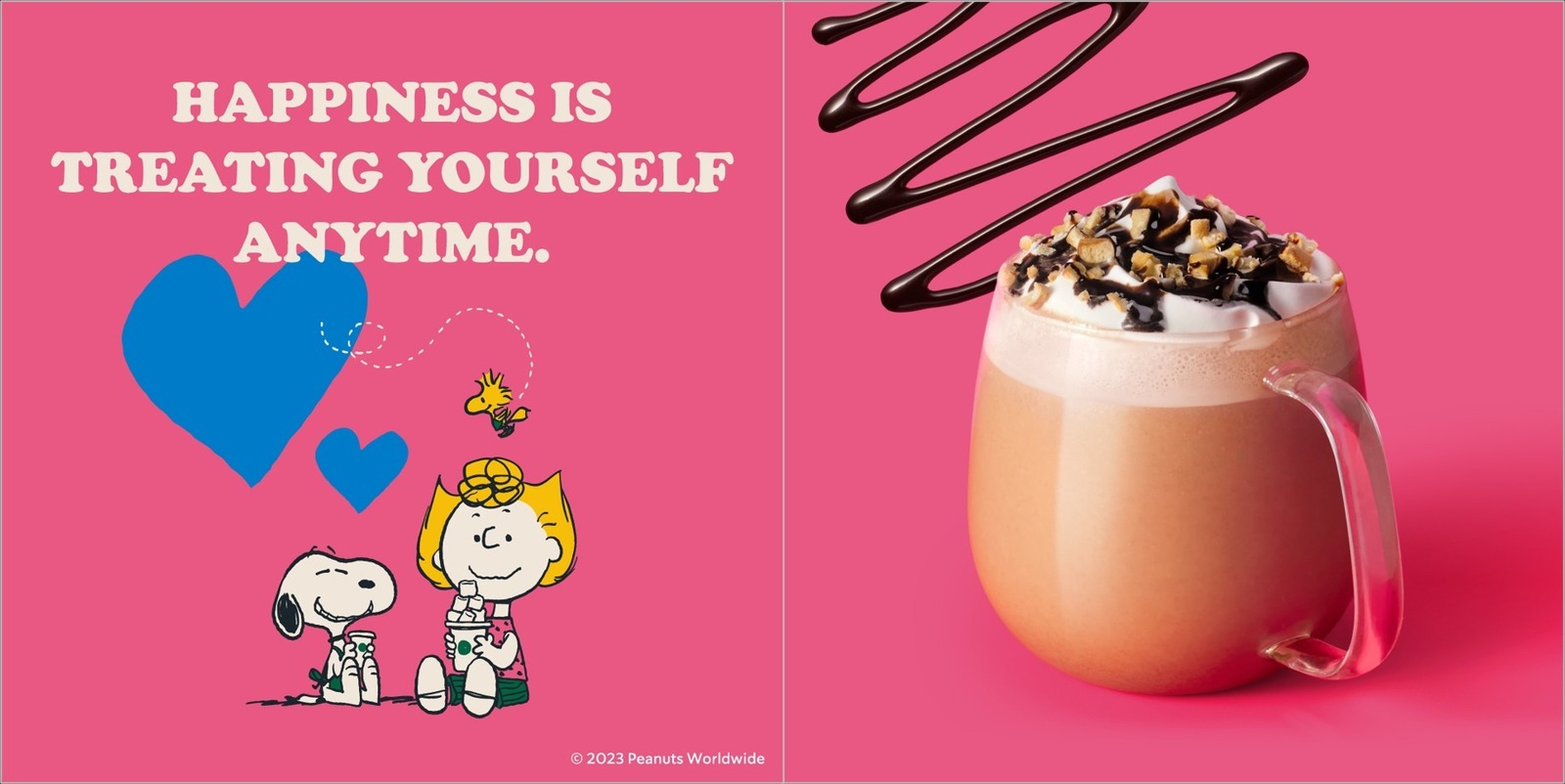 The Sally Brown Oats Milk Cafe Mocha with Chocolate Pretzels, inspired by Sally, is a rewarding drink consisting of a cafe mocha made with oats milk and topped with sweet chocolate and savory pretzels. The bitterness of the espresso, the sweetness of the chocolate, the mildness of the whipped cream and the crunchiness of the pretzels combine to create a drink that is as appealing as Sally's.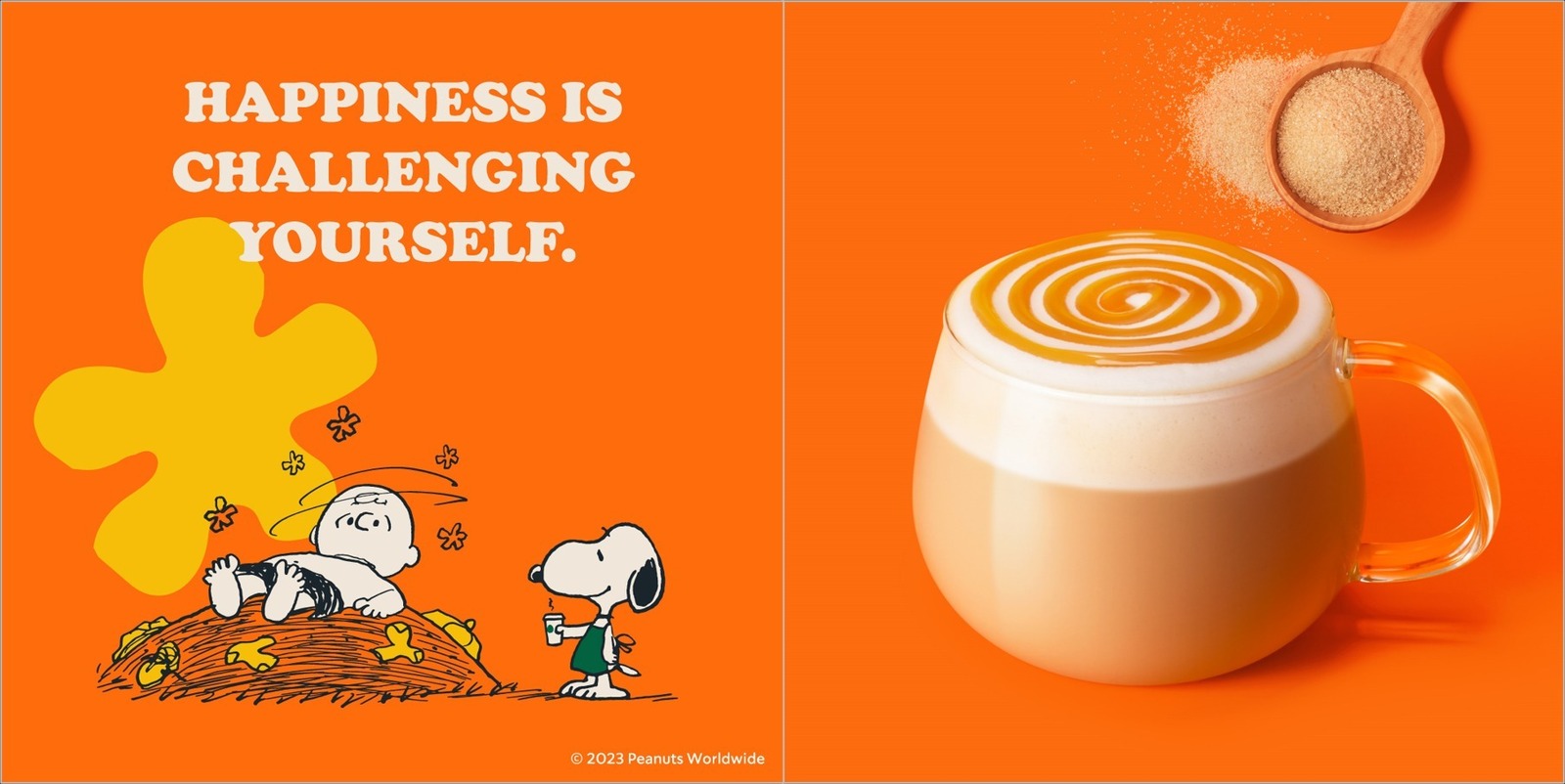 Also check out the Charlie Brown Cappuccino with Brown Sugar, a fluffy cappuccino with brown sugar. It features Charlie Brown's curly bangs and curly head in a swirly caramel sauce.
Food Menu
The limited food menu to be enjoyed with the drinks includes two American waffle with different flavors.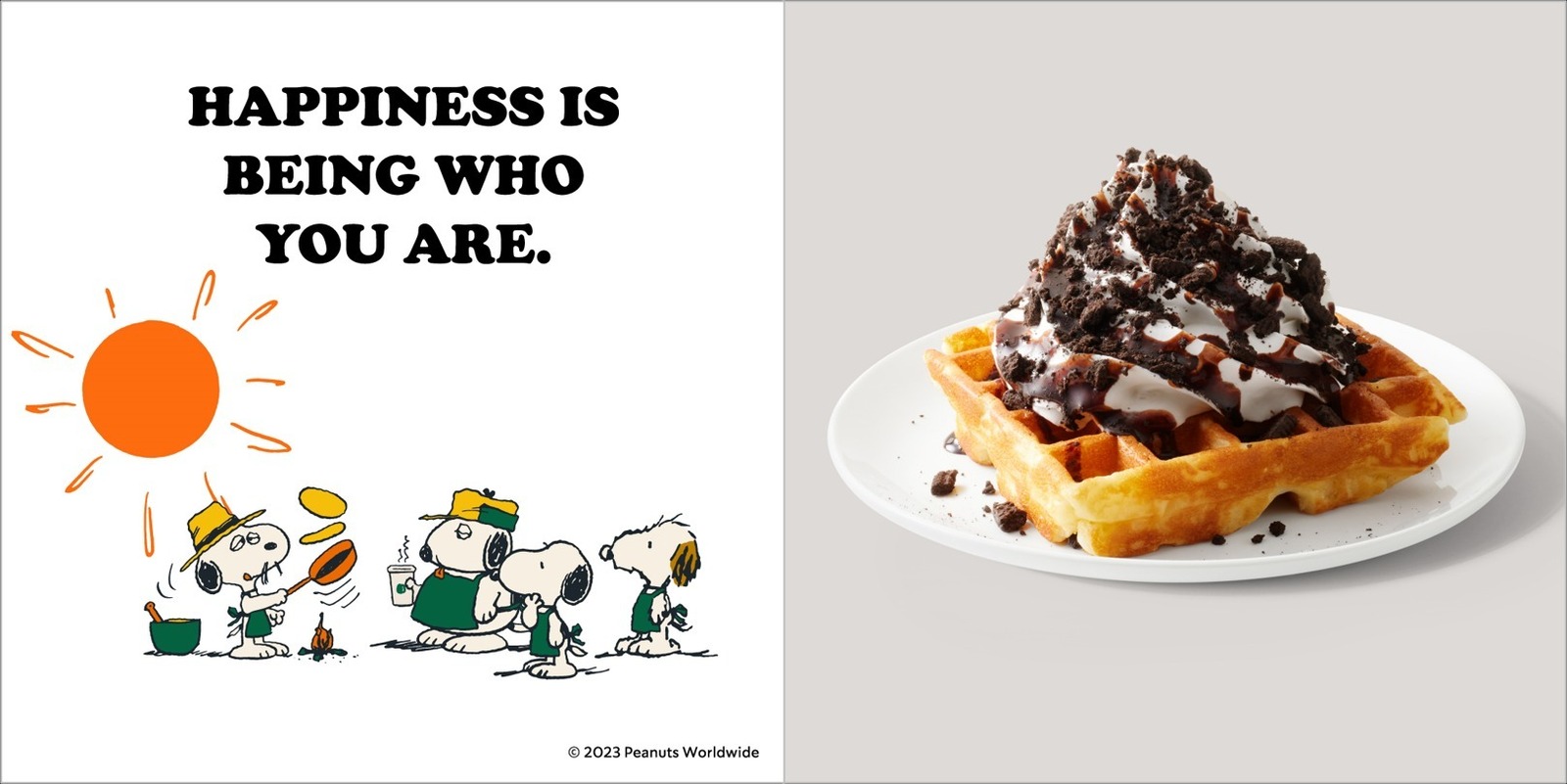 The first is the Snoopy American Waffle with Crush Cookie, topped with a generous amount of whip, black cocoa cookie and chocolate sauce on the top surface.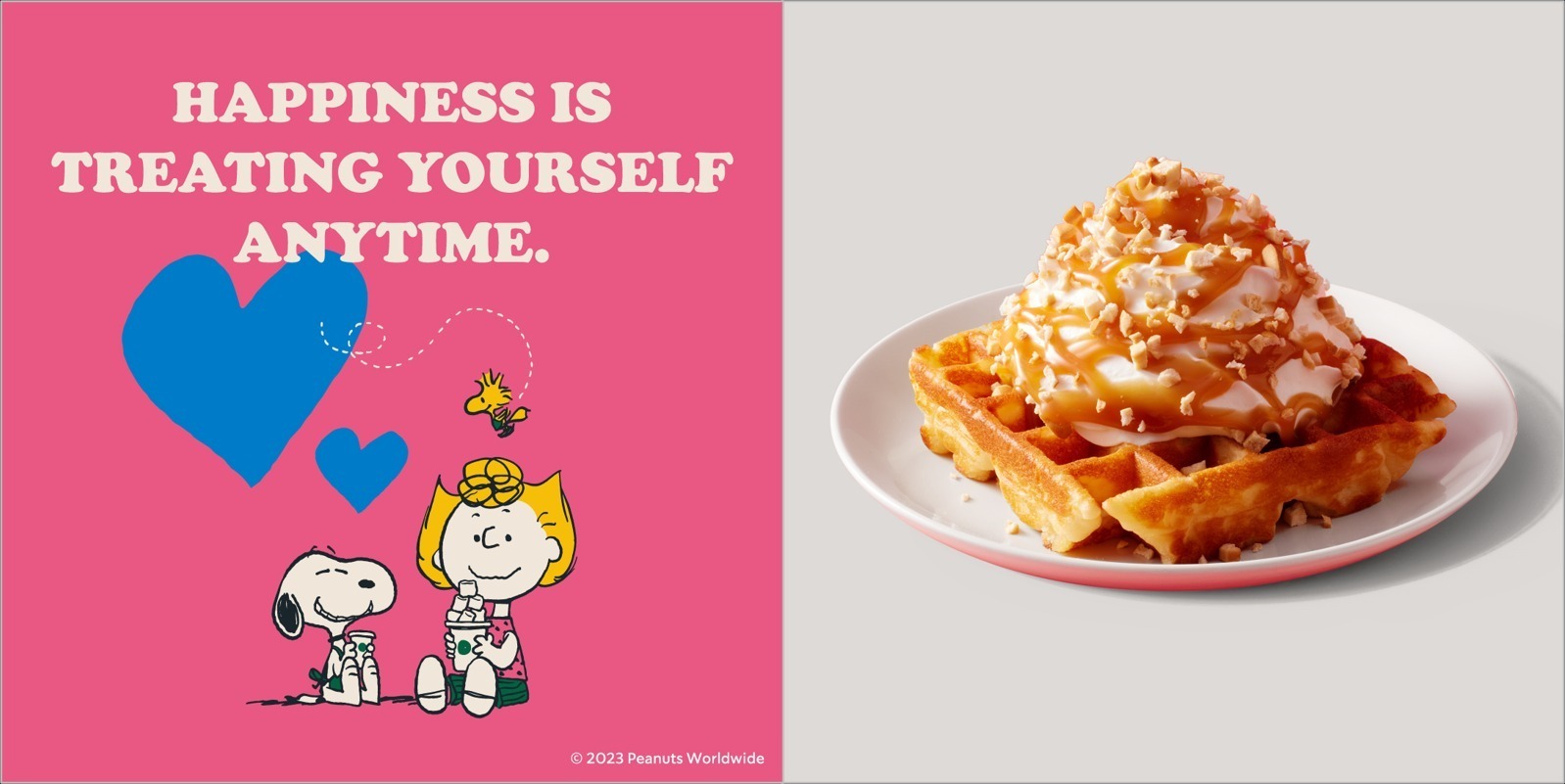 In the other hand, the Sally Brown American Waffle with Caramel Pretzel combines whip & pretzel & caramel sauce.
Goods
-2nd Collection (29 March~)
On the same day, Starbucks and Peanuts will also collaborate to sell limited-edition goods. Cute reusable cups and Starbucks cards featuring the characters will be on sale.
-1st Collection (22 March~)
---
Starbucks x Peanuts Vol. 2
Snoopy Vanilla Cream Frappuccino with Crushed Cookie
Price: 660 yen (Tall size only); 648 yen for take-out
Sally Brown Oats Milk Cafe Mocha with Chocolate Pretzel
Price: 590 yen (Tall size only); 579 yen for take-out
Charlie Brown Cappuccino with Brown Sugar
Price: 500 yen (Tall size only); 491 yen for take-out
Release date: Wednesday, March 29, 2023
Available at: Starbucks stores nationwide (excluding some stores)
Food
Snoopy American Waffle with Crush Cookie: 500 yen
Sally Brown American Waffle: 500 yen
Goods
Reusable Cup Off-White PEANUTS Snoopy Brothers 473ml: 550 yen
Tote Bag: 4,400 yen
Bottle Sacoche:
Pouch: 2,900 yen
Oversize Hoodie: 7,500 yen
Baseball Cap: 3,600 yen
Skateboard Deck: 22,000 yen
Starbucks Green Apron Woodstock Stuffed Toy: 3,900 yen
Starbucks Green Apron Snoopy Stuffed Toy L: 8,500 yen
Stainless Petit Bottle 200ml: 4,350 yen
Stainless Steel Bottle 355ml: 4,700 yen
Stainless Steel bottle 473ml: 4,900 yen
Glass Mug: 3,300 yen
Starbucks Gift Card: 2,550 yen
---
Hope you like it!! For more interesting news, upcoming events and things to do in Japan, check these articles too 🙂
▽Related Articles▽
▼Editor's Picks▼
---