FLOWFUSHI (フローフシ) is a popular Japanese drugstore cosmetics brand which is especially renowned for the make-up products such as eyeliners (Mote Liner) and mascaras (Mote Mascara), both are popular worldwide. FLOWFUSHI products can be found at most of drugstores in Japan easily, and the price range is quite affordable. It's one of the best price worthy cosmetics brands for its quality. Recently, FLOWFUSHI has released its first facial sheet mask products called SAISEI SHEET MASK.
First of all, the FLOWFUSHI sheet masks are available with three types targeting different parts of the face: around eyes, around lips and the face line. Each sheet mask comes in a different shape so you can use them depending on your skin problem.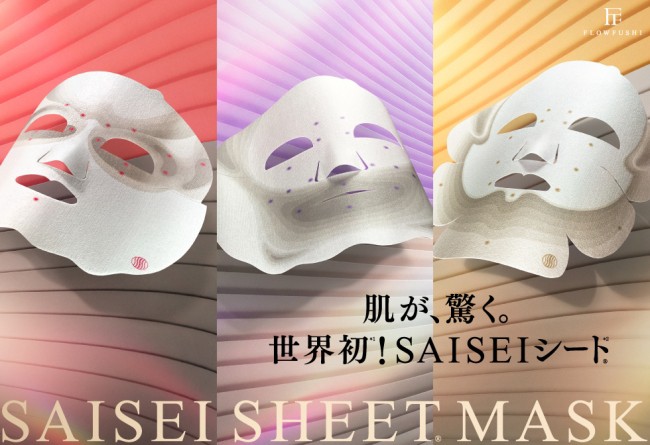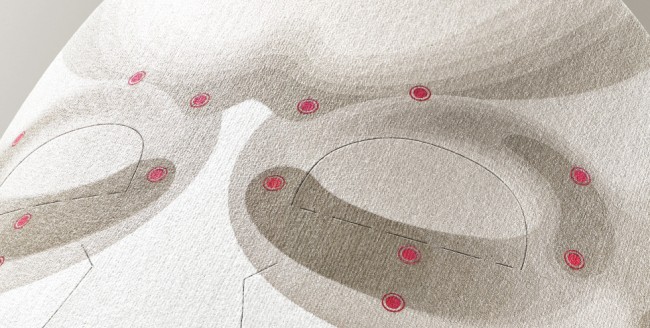 The sheet masks contains the special beauty ingredient "END MINERAL" which works effectively on on many kinds of skin troubles and gives intensive care. As you can see on the pictures, each mask has dot prints (red, purple and gold) , and that's where the END MINERAL ingredients are highly concentrated. The dots indicate the points on the face which usually shows the signs of damage or aging on the skin. I personally thought the dot marks were useful for facial massage while using it!
I have recently used all three types of FLOWFUSHI SAISEI SHEET MASK, here is my review of the products with the introduction of each sheet mask. I hope this would be helpful for your Japanese cosmetics shopping! So let's have a look!