How to Find an Apartment in Japan as Foreigner
Guide to live in Japan: Find an apartment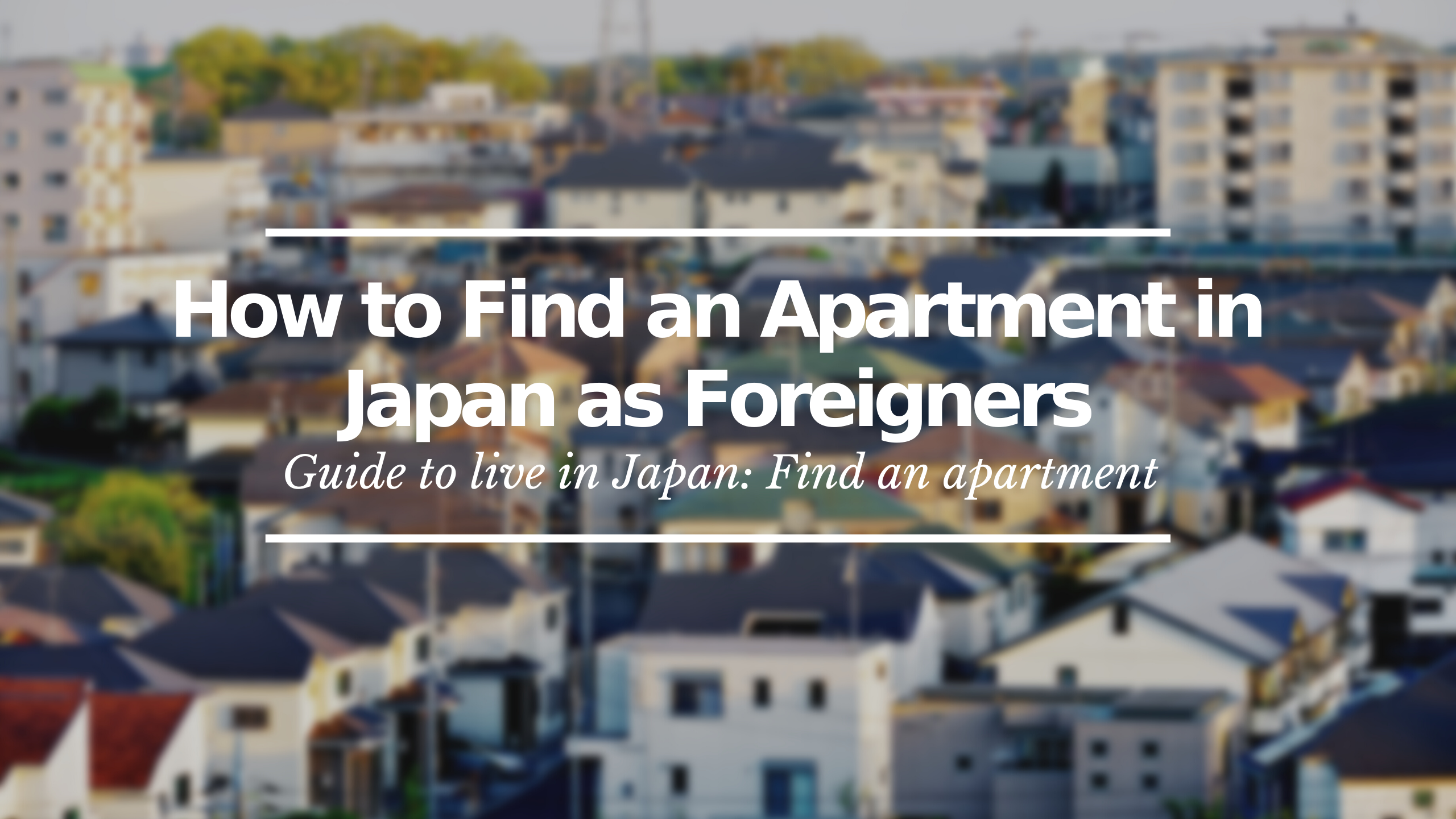 One of the first things you need once you have decided to move to another country is obviously a place to live for a long-term stay. Nowadays, with all the new technologies on our site and the Internet, one would think that looking for a flat or apartment in Japan shouldn't be so difficult, but that's wrong. Like everything that involves living in Japan as a foreigner, the country doesn't make things easy.
Problems of renting an apartment in Japan
One of the first problems is a problem that the Japanese also suffer: moving to/in Japan (or at least in places like Tokyo or Osaka) is ridiculously expensive. And it's not just because the rental price in Tokyo is high. This happens in all the great capitals of the world. It's because the Japanese system makes you have to pay an exorbitant amount of money BEFORE you even start living.
Usually, the common thing in most countries is that you have to pay a deposit (which is normally the value of a month's rent) and the first month's rent. Maybe some extra charge from the agency commission fee, but a reasonable price. In Japan to start you have to pay one month's rent for the deposit plus what in English is known as "Key money", which is another one month's rent. The real name in Japanese it's not 'key money' but 'reikin', and its kanjis literally means 'gratitude money. It's an old concept that comes from the situation in Japan after World War II and the Economic Miracle, but that although seems obsolete nowadays, it's still used. Since this money is considered a gift to the landlord for letting you stay at his house, it's NOT returnable. As I said, the key money usually is one month's rent, but sometimes they also ask for the equivalent of three months' rent! Isn't crazy? In fact, in some cases you can be asked for three months of deposit and three months of key money: you pay six months of rent before you have set foot in the apartment.
Then you have to add the agency commission fee, which is usually the equivalent of one month or a month and a half of rent, the key exchange fee, the annual maintenance fee (which they charge you even if you are not going to be a year) and property insurance, which is required to rent an apartment in Japan. And of course, the first month of rent. We're talking about that with a 'normal' rent of 70,000-80,000 yen per month, entering the apartment would cost you between 350,000 and 400,000 yen in the best case (just one month's deposit and key money).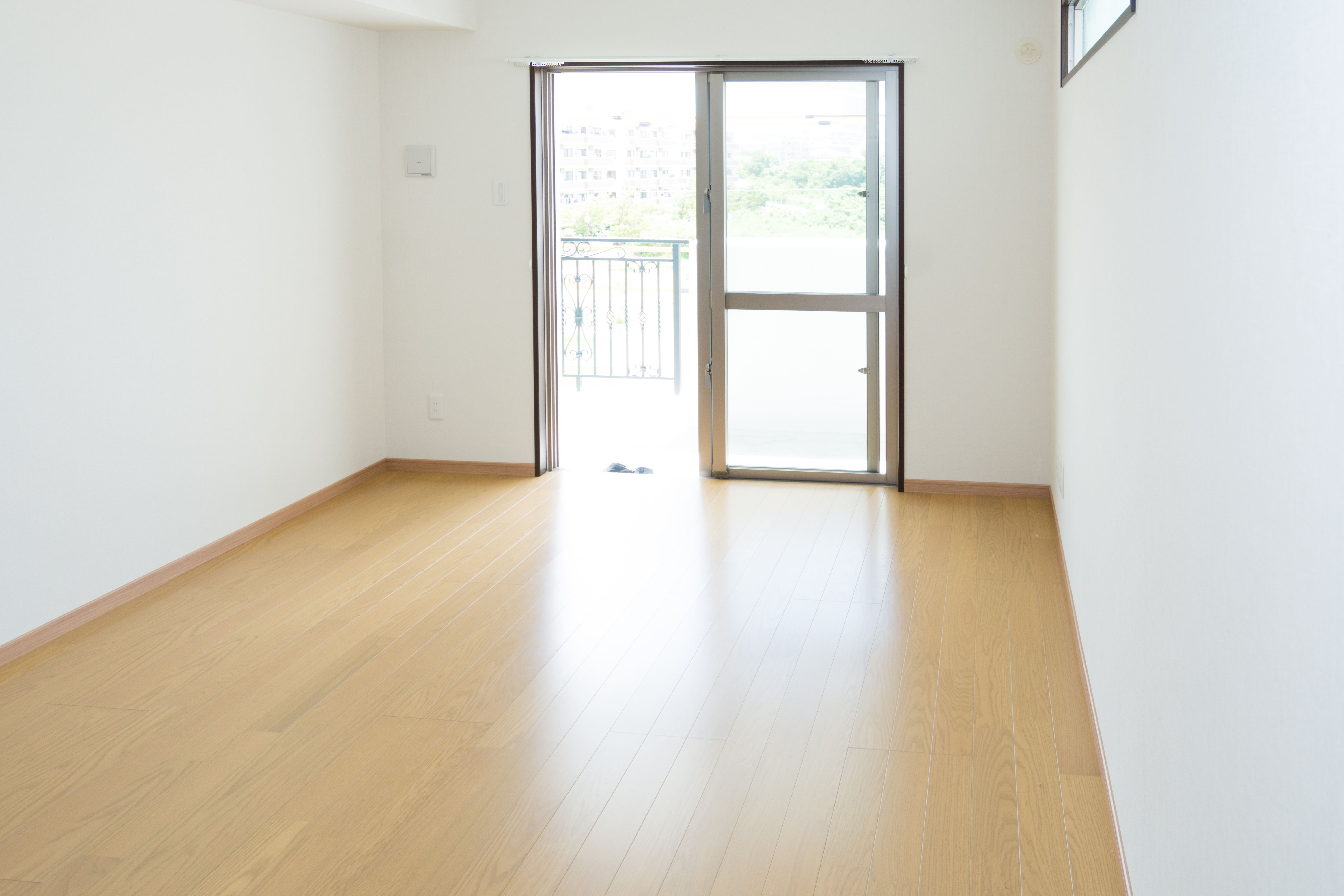 That's what you have to pay the landlord and the agency for the apartment. But in general, the apartments in Japan come practically empty so you will have to buy a bed, furniture, a washing machine, fridge, etc. If you're lucky, the kitchen will have a stove, but in some apartments, they only have a huge space for you to buy your stove and put it there.
At this point, I want to recommend a Facebook group called Mottainai Japan where people who return to their country give for free the things they want to get rid of because they have to empty the apartment. All you have to do is pick it up at the address they tell you. Although Mottainai is the largest, there are some more groups like this on Facebook, so I recommend you do a search. But returning to the topic of renting the apartment, in addition to being unfurnished, it is common for them to come without electricity, water, internet, etc. So you should be the one to call the companies and make the contracts.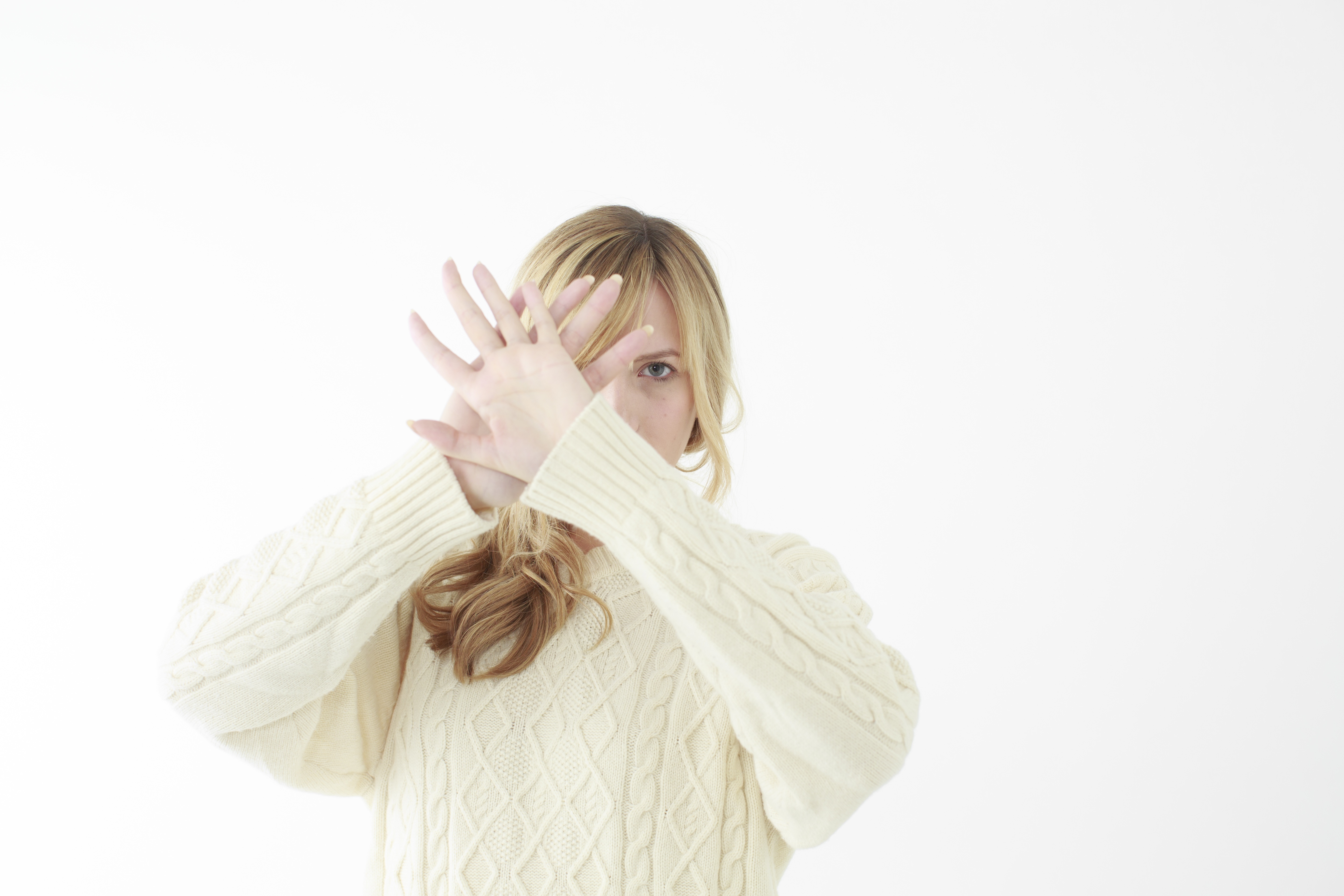 The second problem to find an apartment being a foreigner in Japan is that many real estate agencies or landlords don't want to rent their apartments to foreigners, claiming that they give problems and many times don't pay the rent. In some few cases, they agree to rent you an apartment as long as you have a Japanese guarantee, which not everyone has. Therefore, the few real estate agencies that do rent apartments for foreigners, aware that they are at an advantage, raise prices. Yes, as I said, rent in areas like Tokyo is expensive. But it's much cheaper for the Japanese since they can access houses that foreigners cannot.
Tips for rent an apartment in Japan
The first thing you have to keep in mind is that many real estate agencies don't commit or reserve an apartment or room for you until a month before. I know that when you're going to move to another country, not having the apartment insured until a month before can be stressful or unpleasant, but most part of real estate agencies has this rule. This is because many of them have contracts with their tenants that are known as "MTM" or Month to Month, so the tenant doesn't give notice until a month before they're going to leave. In some cases, if the apartment or room is empty but you will arrive a month later, for example, you can agree with the company to pay an extra or promise that you will be six months or a year.

Also, to reserve the apartment you must pay a reservation fee. This serves as a guarantee for the agent that you don't change your mind at the last moment, and for you that the apartment isn't given to somebody else. Usually, then that money is deducted from the first month's rent or is returned after signing the contract.

In Japan, one of the things that are most taken into account when looking for an apartment is the distance to the nearest station. The further, the cheaper. So if you are looking for something cheap, look at places a little further away. But I warn you that although about 20 minutes, for example, may not seem like too much time when you have to do it every day two times a day it's sometimes not nice.
Another key point, also linked to transportation, is what train and metro lines pass through the area. The areas with more convenient lines are usually more expensive. The areas with local lines are more economical. For example, living in some of the stops of the mythical Yamanote is generally more expensive. Normally it is usually preferred that the apartment is near a train station where there is a train line that has a good combination to go to your work or school. In fact, the best option is to choose an apartment close to your school or work and that you can go walk there in one hour more or less in case something happens (for example an earthquake) but sometimes that's not possible, because some areas are very expensive.
Apartments in big cities like Tokyo are usually small. Or if they're large, they're quite expensive. Many Japanese live in 'dorm cities', such as Saitama, Chiba, or Yokohama in Tokyo. If you prefer to have a large and cheap apartment even if it takes more than an hour to get to work, look in areas like this.
Try to find real estate that doesn't have key money. Nowadays some companies are offering apartments without key money. Or sometimes they offer promotional campaigns when they don't get enough tenants, so you can check the web to see if they announce any campaign.
Check that the apartment has the basic things to go live in it. If for example it's super cheap but doesn't have a shower, in the end, it will be more expensive to have to go to a public bathroom than to find an apartment with a shower. The same with for example the washing machine. It's much better if it's already included. If you're looking at the shared house, also check that the company provides the basic things in common use, such as hand and kitchen soap, toilet and kitchen paper, etc.
Be very careful. I have found many real estate agencies that put offers on the internet with striking prices, but then when you contact them they add different fees or suddenly the price change, and from a super cheap apartment or shared house you suddenly find that it costs three times more than what marked on the web. Sometimes they tell you all the information from the beginning but sometimes when you already have all the paperwork done and you are about to sign with them, you find an unpleasant surprise when they send you the invoice and you have to cancel and start searching again. There are also companies that have dirty houses, or if something breaks, they don't come to repair it, etc. So I recommend you search for information before about specific real estate agencies on the internet: other people's opinions, etc.
In Japan, companies are going to want absolutely all the information about you. So it's normal if they send you a form where they ask many questions, don't worry, it's normal.
Recommended real estate agencies:

Living Japan is a company dedicated to providing English support to foreigners who want to rent an apartment in Japan. One of the biggest problems with renting an apartment in Japan is that even if you have a high level of Japanese or have a Japanese partner or friend, many owners do not want to rent to foreigners due to bad experiences in the past with payment.
Therefore, the possibilities are smaller (you have fewer apartments or companies that accept foreigners). Sometimes the agent takes you to see a house and when he decides to keep it, the owner rejects your offer because he is a foreigner. In Living Japan all selected properties are foreigner-friendly so you don't have to worry about that.
On their website, you will find new or renovated apartments in the most popular and convenient neighborhoods of Tokyo to live in with photographs of all the apartments, as well as a description of what is included. You can also request a tour of the apartment or ask for availability from the same website, and you can even contact them by Line, so it is not necessary to have a Japanese phone number. This allows you to save time in traveling to the area and looking for local agents, and you can also compare prices in different areas if you have not yet decided which one you want to live in without having to go there.
Check the apartments & houses in Living Japan here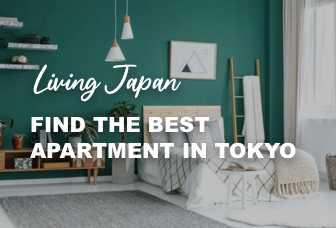 If not, my other recommendation is that you rent something temporary the first month, such as an airbnb or a hotel, and go to local real estate agencies that accept foreigners. Normally in Japan real estate agencies usually have apartments only in their area, so you must first decide in which area you want to live and then look for real estate agencies there.
And this is all I know from my experience of renting apartments in Japan. I hope this information can be useful and help you!
▽For those who are interested in buying real estate in Japan, these articles will help you!▽
If you want more information about things that may be useful to you if you plan to live in Japan or are living in Japan, you can check these articles too!
▽Related Articles ▽
▼Editors' Picks▼
---