5 Popular Girl Virtual YouTubers in Japan
Virtual YouTubers: Which VTuber to Watch in English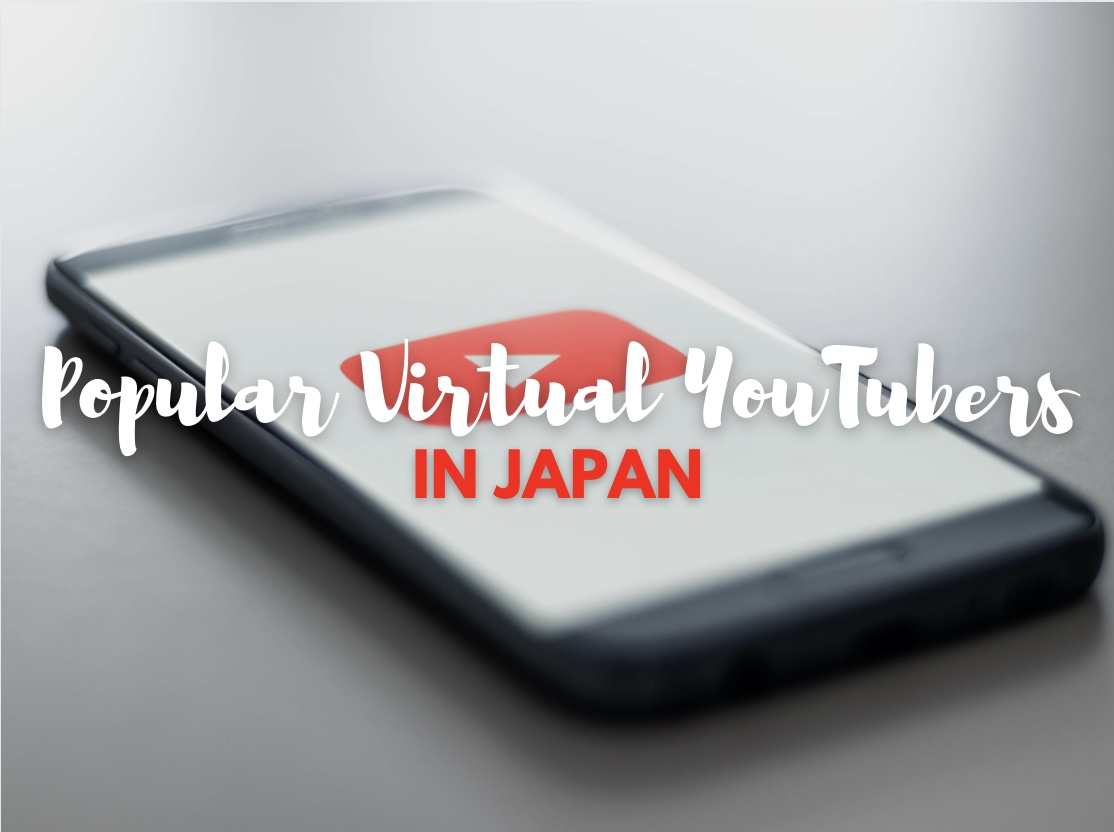 Have you heard of Virtual YouTubers or VTubers? A Virtual YouTubers are YouTubers with a virtual avatar of human or animal. The word of Virtual YouTuber has been popularized since one of the most popular Virtual YouTubers named Kizuna AI was born in 2016.
The world-famous video sharing platform YouTube officially launched and the first video was uploaded in 2005. YouTubers are already a familiar word and even career all around the world, however, the number of Virtual YouTubers and videos uploaded by them is also increasing in the past few years. Especially, Virtual YouTubers with girl avatars have got more popular recently like Kizuna AI.
The female Virtual YouTubers show us unique and interesting games and projects on their videos. And, fans of the Virtual YouTubers are delighted to watch the collaboration videos on which some of the girls interact with each other. So, who should you watch the first? Here are 5 hottest girl Virtual YouTubers in Japan. You can enjoy each of their movies just for several minutes with English subtitles.
1. Kizuna AI
Kizuna AI (キズナアイ) is one of the most famous and popular girl Virtual YouTubers in Japan with over two million subscribers to her channel. She behaves like a pop idol but is actually an artificial intelligence at the same time as she proclaims. Her main channel A.I.Channel has attracted a large number of fans since she started to post videos in 2016. She talks with a variety of themes and plays trendy games on the channel. Kizuna AI also has another YouTube channel specialized for games: A.I.Games. One of her favorable characteristics is that she is so energetic and honest in both good and bad ways. She sometimes doesn't hesitate to use foul and aggressive languages, which never annoys you (though her channel has been banned for twice…).
2. Kaguya Luna
Kaguya Luna (輝夜 月) is one of the well-known Japanese Virtual YouTubers, who opened her channel Kaguya Luna Official in 2017. She has about a million subscribers and is one of the Big Four Virtual YouTubers. Kaguya Luna is loved that much since she shows herself the way she is. Most of her videos consist of her freewheeling chatting without acting scripts. She is always hyper and talkative and her high-pitched voice is impressive. She also plays a live show as a pop singer.
▽Collarboration video with Kizuna AI and Kaguya Luna!!▽
3. Nekomiya Hinata
Nekomiya Hinata (猫宮ひなた) is a hot girl Virtual YouTuber with her first video post in 2018. There are about half a million subscribers to her channel Hinata Channel. One of the points that enchant her fans is that she calls herself "boku" which is one of the first person singulars Japanese men use. You can see something like cat ears on her head but she says they are not cat ears but a bed hair. Nekomiya Hinata offers a great number of videos of playing games. For example, PLAYERUNKNOWN'S BATTLEGROUNDS (PUBG) and Counter-Strike: Global Offensive (CSGO). What surprises you is her skills for those games, which are the highest level.
4. Mirai Akari
Mirai Akari (ミライアカリ) started her YouTube channel as Mirai Akari Project in 2017. It is is derived from the predecessor channel named Eilen (Bit Translate) which was founded in 2014. The number of subscribers to Mirai Akari Project reaches 740,000 (as of March, 2019). She says of herself that something made her lose her memory but she likes singing, dancing, gaming and watching videos on YouTube. Her videos of singing and playing on the VR Chat are especially popular. She is the more expressive with a fluid motion from face to fingers than other Japanese Virtual YouTubers. In addition, her sister channel Yomemi V-AR Tuber -Moemi- was open in 2018, which has taken over the concept of Eilen (Bit Translate).
5. Siro
Siro (電脳少女シロ), one of the the Big Four Virtual YouTubers, started her YouTube channel Siro Channel in 2017, which has about 600,000 subscribers (as of March, 2019). She is a cyber girl idol who has two modes: she sleeps more than half of the day and learn the information of the outside world at the same time in the Sleep Mode and talking and showing up on YouTube videos in the Unlimited Mode. The thing her fans most like about her is her relaxed personality.
Did you find your favorite Virtual YouTubers? They upload interesting videos really frequently, you can enjoy watching a new one every time you visit the Virtual YouTuber channels. For more info about Japanese culture, check these articles below, too!
▽Related Articles▽
▼Editor's Picks▼
---