Disney Store Cherry Blossom Goods 2023
Tea Party under the Cherry Blossoms: Disney Japan Sakura Collection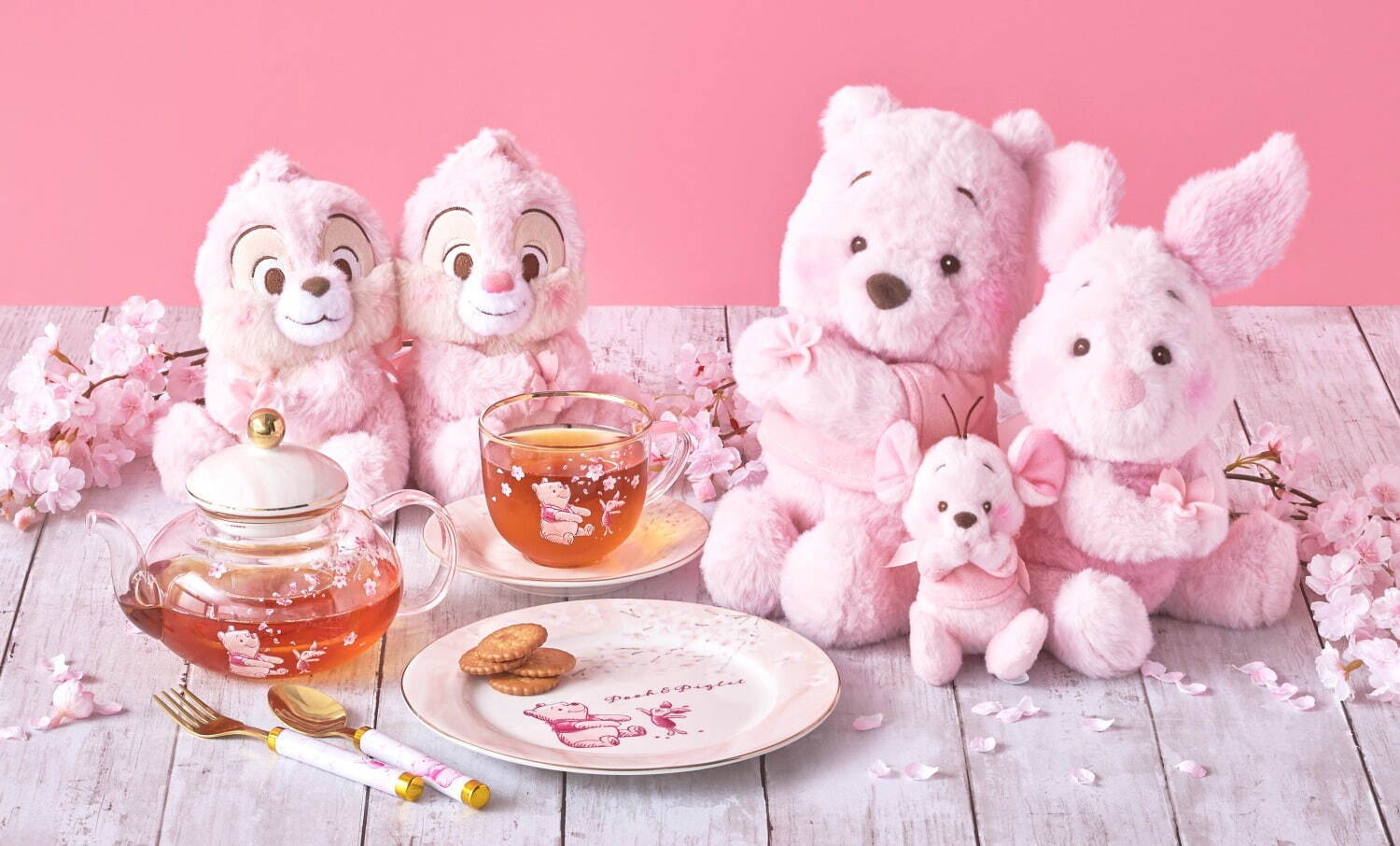 It's still cold in Japan with temperatures below freezing in many places, but companies are already thinking about the big event of the year in the country: cherry blossoms. The sakura or cherry blossom season is undoubtedly the most awaited season in the country, and any themed product is a guaranteed success.
Disney, which releases several collections a year exclusively in Japan, such as the recent New Year's collection, has also announced a special cherry blossom-themed collection. Disney Store released new items featuring cherry blossoms, including Pooh & Piglet, at Disney Flagship Tokyo and Disney Store stores on January 20, 2023 (Friday)!
Under the theme Tea Party under the Cherry Blossoms, a wide variety of items such as plush toys, cushions, teapots and cups and saucers are available in soft pink colors. Do you wanna see this adorable collection? Let's check it!
Pooh, Piglet and Chip & Dale are among the plush toys with an irresistible fluffy touch. The plushies have been dyed in cherry blossom colors and decorated with cherry blossom petals on their hands, backs and hips to create a spring-like design. In addition, they have a super cute expression with slightly reddish cheeks!
The store also offers an assortment of interior goods for new spring life, including a tissue box cover with a lazy Pooh lying down, a cushion depicting Pooh and Piglet along with cherry blossom petals in full bloom and a vanity pouch convenient for storing cosmetics.
A rich lineup of tableware to add color to everyday life is also available. Items include cups & saucers, teapots, plates and spoons & forks, delicately depicting Pooh and Piglet enjoying cherry blossom viewing.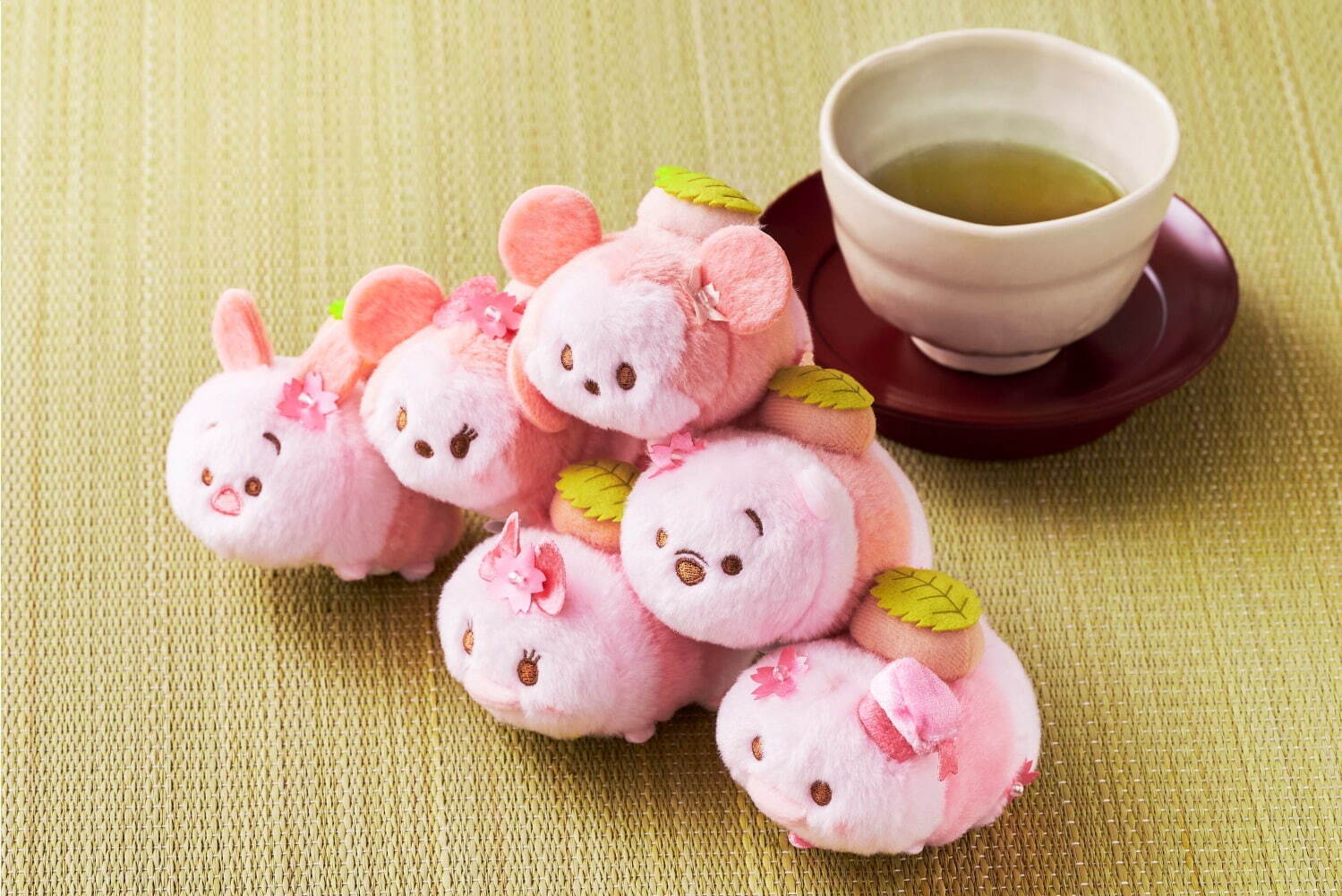 The popular TSUM TSUM series will also be available in a spring version with an image of "sakura mochi" (rice cake with cherry blossom flavour). The lineup includes a total of six plush toys, including Mickey & Friends, Pooh & Piglet and others, with details such as a sakura/cherry blossom mochi motif on their backs and red bean paste-colored eyes and noses.
Disney Store Cherry Blossom Collection
Release date: January 20, 2023 (Fri.)
Available at: Disney Flagship Tokyo, Disney Store stores nationwide and the official online store
Plush toy Chip and Dale: 5,720 yen
Plushie M size Pooh: 4,620 yen
Plushie S size Pooh: 3,630 yen
Stuffed animal Piglet: 3,080 yen
Cushion: 3,960 yen
Teapot: 4,950 yen
Cup & Saucer: 3,960 yen
Cutlery set: 1,980 yen
Plate: 1,760 yen
Tsum Tsum plush toys: 1,320 yen each
---
Did you liked it?? For more special events and best things to do during the cherry blossom season in Japan, don't miss these articles either!
▽Related Articles▽
▼Editor's Picks▼
---