Best Traditional Japanese Festivals around Tokyo 2023
The list of must-visit Japanese traditional festivals near Tokyo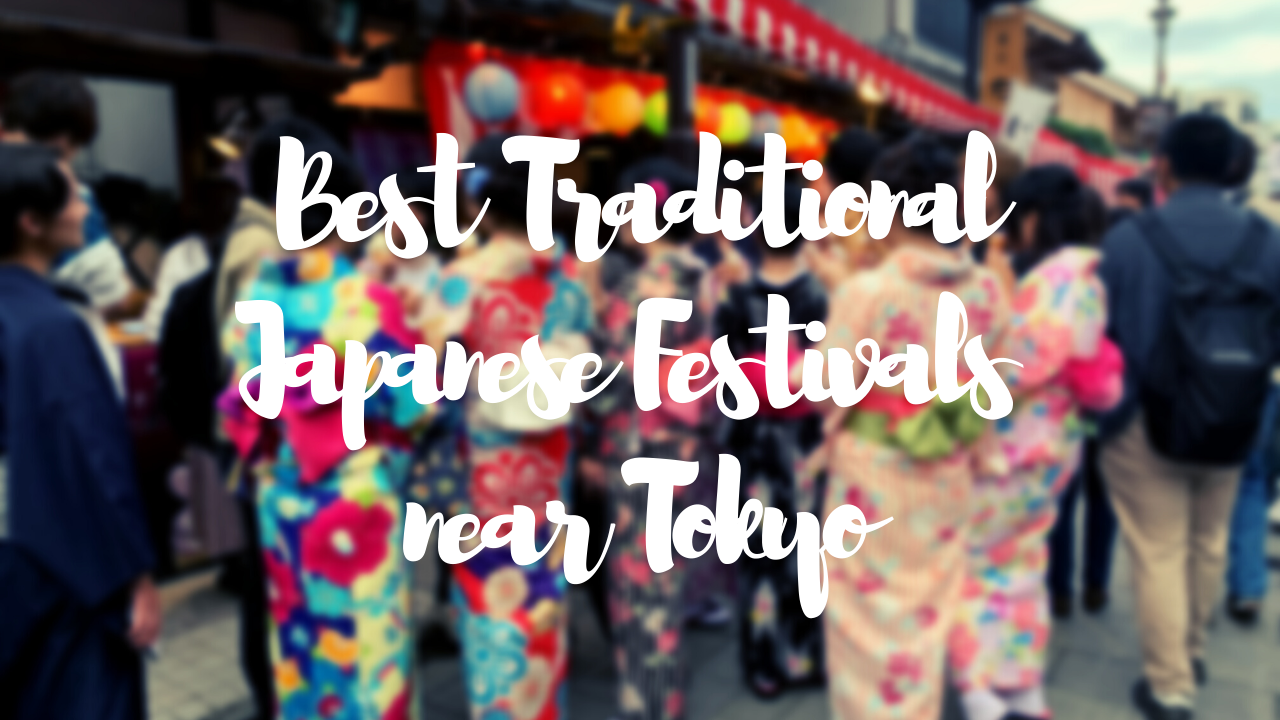 One of the most traditional and authentic things in Japan are festivals, called matsuri in Japanese. Originally a way to honor the Gods in Japanese Shintoism and adopted also for Buddhism when it arrived in Japan, the festivals are hundreds of years old. So it's a really good way to feel the authentic Japan and have a wonderful and unique Japanese experience.
As the capital of the country for years, Tokyo has some of the biggest and most famous festivals. But near Tokyo there are also other cities less known to tourists but with traditional festivals with years of history. Here I would like to introduce you some of the best festivals to enjoy if you are near Tokyo! Are you ready? Here we go!
Kanamara Festival
One of the festivals that has become very popular among tourists in recent years is the Kanamara Festival (かなまら祭り), also called "Festival of the Steel Phallus". This festival, know as one of the most bizarre but unique festivals in the world is held at Kanayama Shrine in Kawasaki city, just half an hour from Tokyo, and is dedicated to fertility. Therefore, the main theme of the event, phallus, is present in all ways and shapes: from the big one at the mikoshi parade to more small like candy, carved vegetables, decoration, etc.
So of course, when people started posting photos and videos about this festival on the internet, foreigners found it very fun and the festival has been welcoming more and more visitors every year and becoming one of the most popular spring events in Japan!
Date: Early April 2023
Official website: https://www.kanagawa-jinja.or.jp/
Map: https://goo.gl/maps/evSKMdkmN5LPeJg79
Access: 2 mins walk from Kawasakidaishi Station (Keikyu line)
Sawara Grand Festival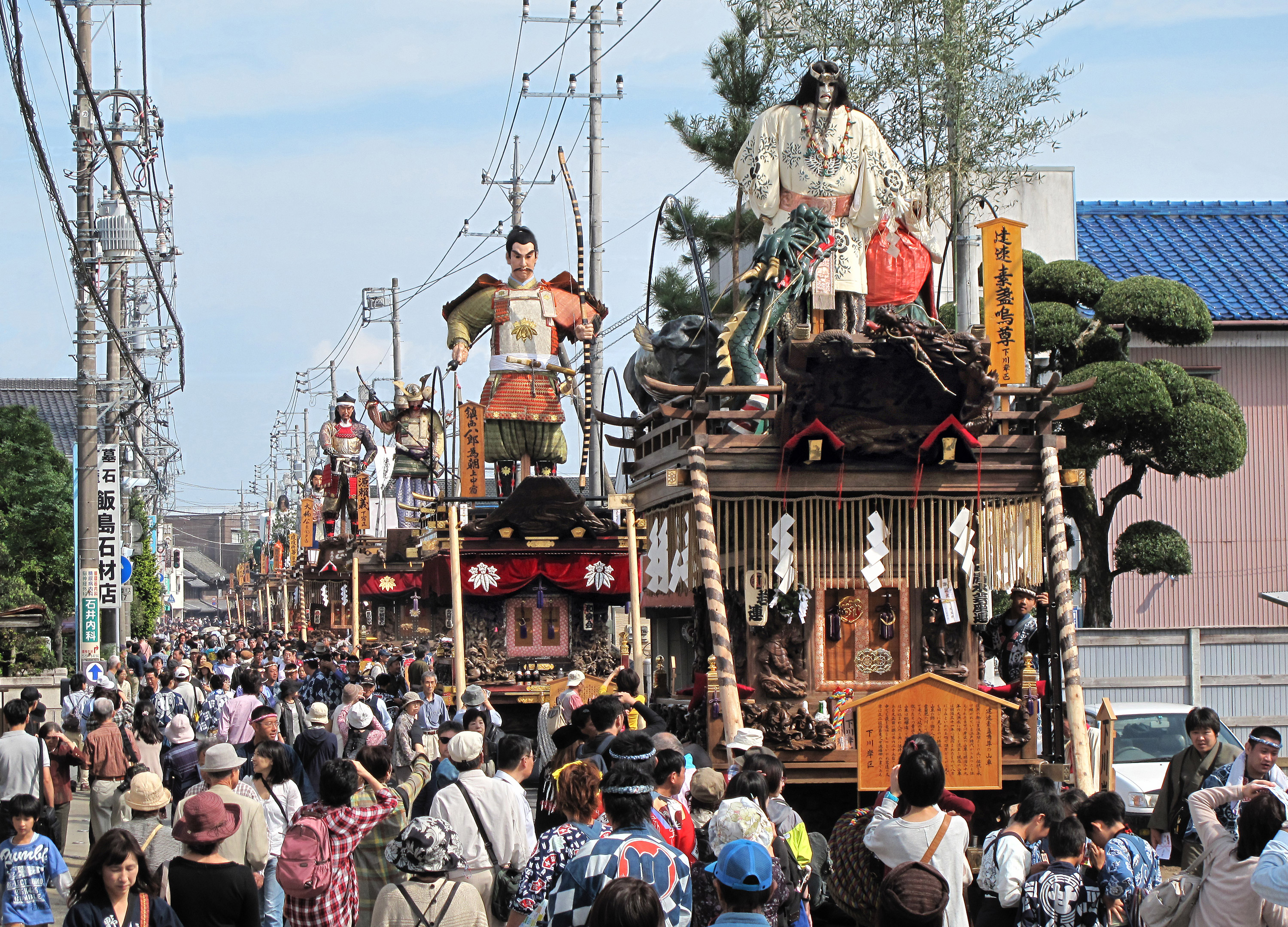 Sawara is a small historic canal town known as "Little Edo" in Chiba Prefecture, about 70 km from Tokyo. Twice a year (summer and autumn) the town held the Sawara Gran Festival or Sawara no Taisei (佐原の大祭), called one of the Kanto three major float festivals. The festival has over 300 years old history and features traditional floats decorated with a big Japanese warrior dolls of 4 m carried through the town along Onogawa River.
The summer festival is held on the east side of the Onogawa River, and 10 floats participate while the autumn festival is held on the west side of the river and has 14 floats.
Sawara Gran Festival was the first Japanese Festival was the first festival I went to when I first arrived in Japan and I can assure you that it's amazing! It's full of energy and a cheerful atmosphere. In addition Sawara is a very beautiful city and walking along the canal is very pleasant.
Date: Mid-July/Mid-October 2023
Official website: http://www.city.katori.lg.jp/sightseeing/multilingual/en/en-matsuri.html
Access: 15 minutes walk from Sawara Station ( JR Narita line)
Sawara it's the perfect day trip from Tokyo. If you want to more more about Sawara, the Little Edo, check this article 🙂
Shonan Hiratsuka Tanabata Festival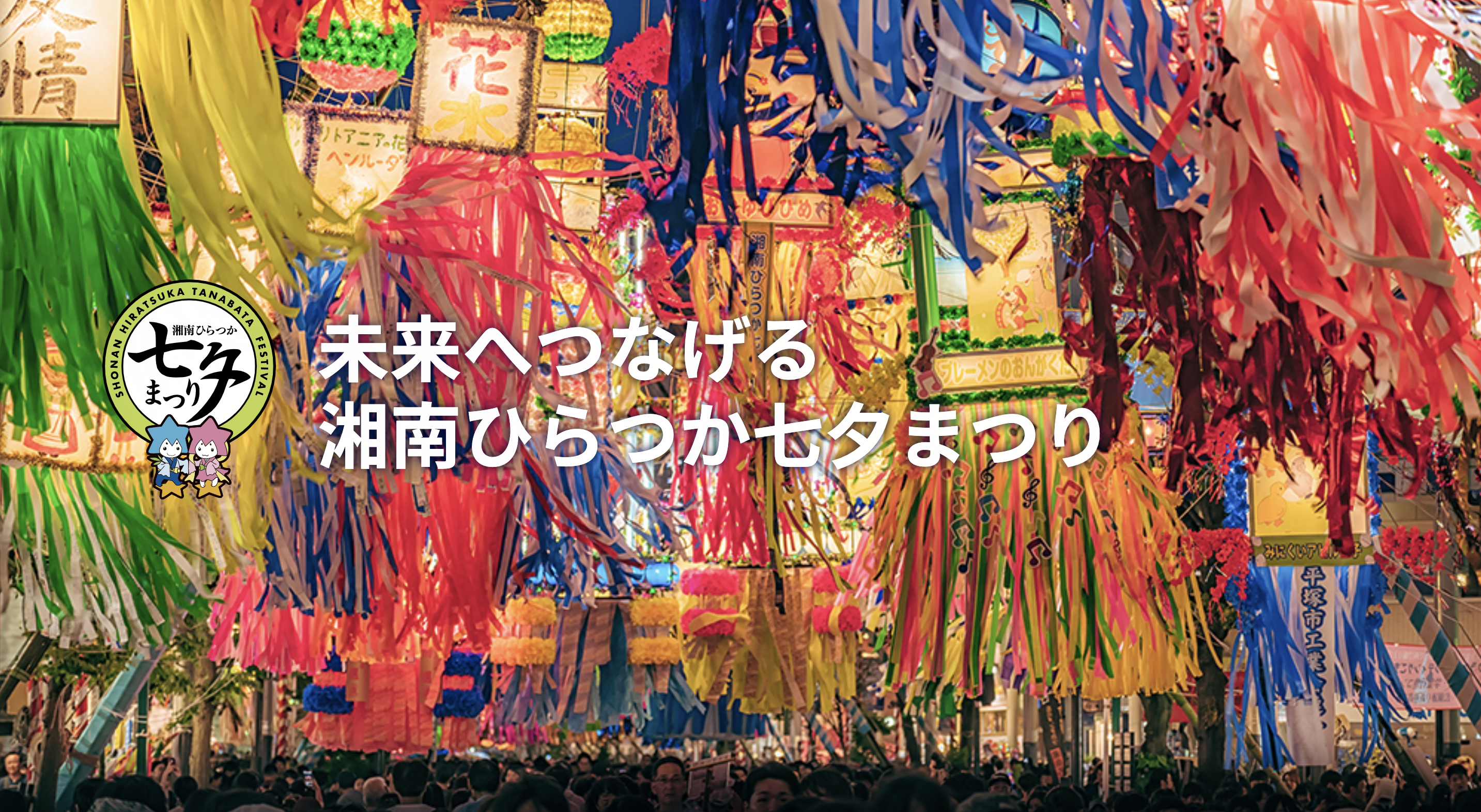 Tanabata Festival or "Star Festival" is a traditional annual event in Japan, based in a Japanese legend about two lovers seperated by milk way who can only see each other once a year, on July 7th. It's said that the two lovers are so happy to be able to meet that they grant all people's wishes. That's why that day the Japanese write their wishes on small strips of colorful paper that then hang on bamboo branches available in temples, shrines, schools, etc.
The Tanabata festival is celebrated throughout Japan, but Shonan Hiratsuka Tanabata Festival (湘南ひらつか七夕まつり) is one of the biggest Tanabata festivals in Japan (the biggest one is in Sendai). During the festival, the streets of Hiratsuka area in Kanagawa will be decorated with loads of colourful, gigantic streams and hundreds of stalls. This festival attracts over 3 million visitors every year.
The closest station to go to the festival is Hiratsuka station, around one hour from Tokyo.
Date: Early July 2023
Official website: http://www.tanabata-hiratsuka.com/
Kawagoe Hikawa Festival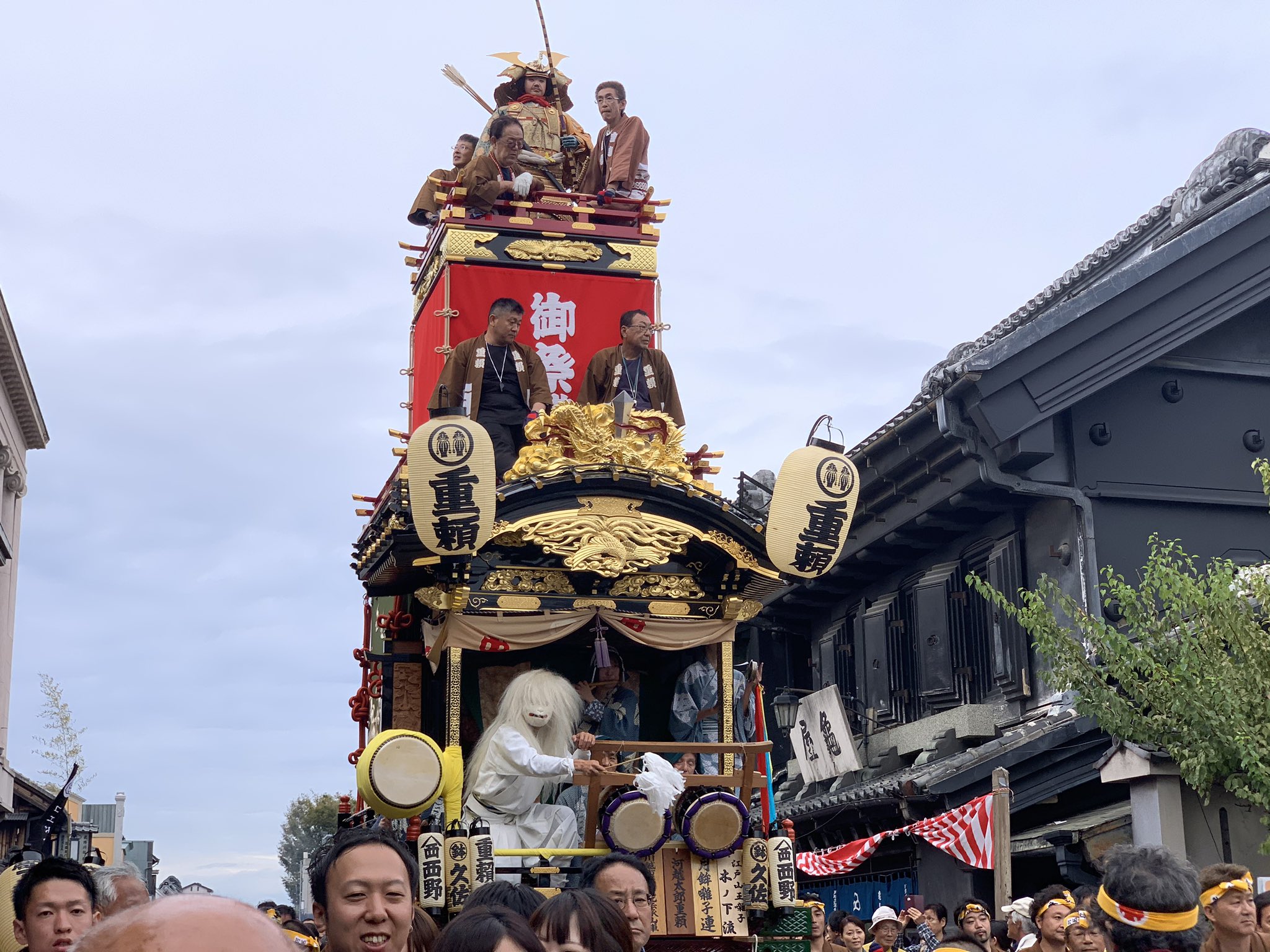 One of most famous, energetic and vibrant festivals in Kanto is the Kawagoe Hikawa Festival (川越氷川祭) at Kawagoe city in Saitama, near Tokyo. In addition to the parade of the giant floats decorated with huge dolls of Japanese historical characters that we find in other festivals, in Kawagoe we can see characters of Japanese folklore dancing on top of the floats at the lively rhythm of the music. One of the coolest folklore character is the kitsune or white fox, and in fact you can find fox masks in multiple street stalls during the festival and many people wearing it, but there are also many others interesting characters.
The main event is the hikkawase, a musical a face off between the hayashi orchestras of the floats while the spectators cheer them on. The floats are ahead of each other on the road, or create circles with several floats facing each other.
The festival it's celebrated in the historic district of Kurazukuri. During the Edo Period (1603-1868), Kawagoe prospered as a merchandise supplier of Tokyo (at time time it was called Edo).That is why it has the nickname of 'Little Edo'(Yes, there are several 'Little Edo' near Tokyo). After a great fire in 1893, the citizens decided that from then, they would build fire-resistant houses. They used the kurazukuri style, walls made by multiple layers to protect their merchandise in case of fire. As the Kurazukuri style was made with black plaster, caused that in 1945, when the American aviation flew over the area, they believed that the city was already destroyed and that is the reason why it wasn't bombed. Thanks to that, the area has been preserved as it was in ancient times.
In 2005, the festival was designated as a National Important Intangible Folk Cultural.
Date: Mid October 2023
Official website: https://www.kawagoematsuri.jp/English/
Map: https://goo.gl/maps/HwUViRwAbe1KkCKJ6
Only one hour from Tokyo, Kawagoe is a place that deserves to be visited even if you aren't here for the festival date. Take a look to this article too and discover the best thing to do in Kawagoe.
Chichibu Night Festival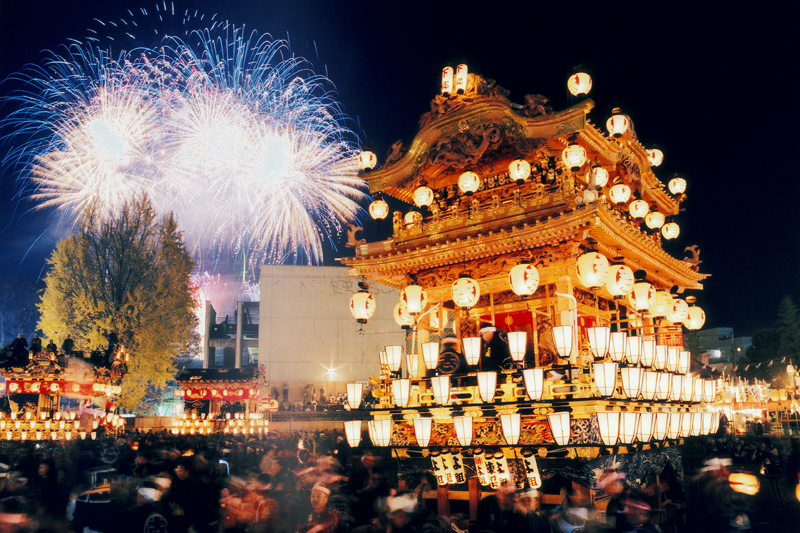 The Chichibu Night Festival or Chichibu Yomatsuri (秩父夜祭) in Japanese It's considered as one of three most beautiful festivals in Japan along with Kyoto's Gion Matsuri and the Gifus's Takayama Festival.
With more than 300 years of tradition, it's held every year on December 2 and 3. In addition to his six famous and beautiful floats, when these floats between 10 and 20 tons reach the top of the hill, people celebrate it with joy and start a fireworks show that lasts almost more than two hours. It is one of the few occasions that one can enjoy fireworks in winter in Japan.
Chichibu is a bit far from Tokyo, about two hours by train, but its festival is so popular, beautiful and unique, that many people travel from Tokyo to Chichibu only to enjoy the festival.
Date: Early December 2023
Official website: http://www.chichibu-matsuri.jp/en/
Map: https://goo.gl/maps/HaTSnoUP2ejHB6o77
▽Related Articles▽
▼Editor's Picks▼
---