5 Best Manga and Anime like Hunter x Hunter
5 Recommended Manga and Anime Series Similar to Hunter x Hunter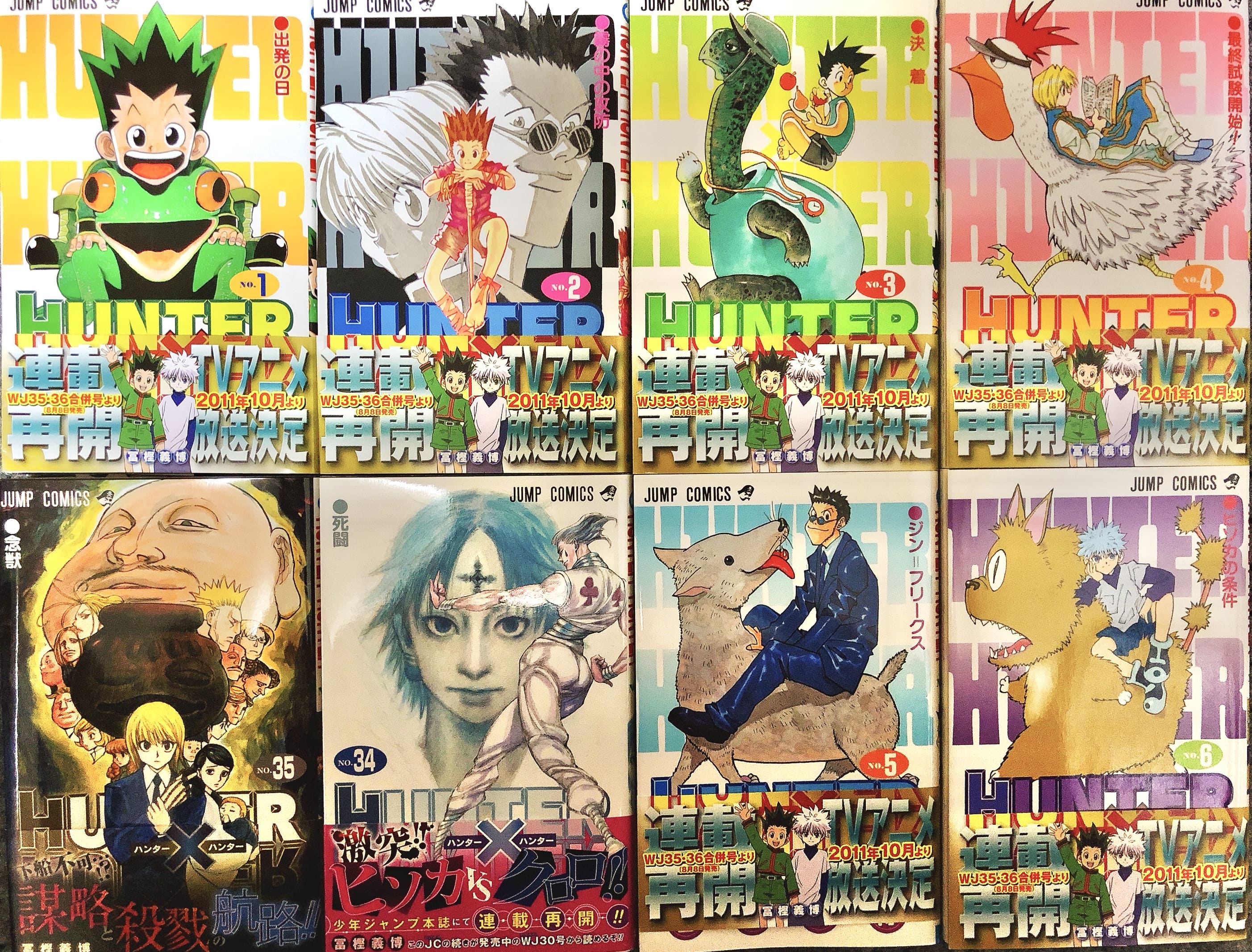 Hunter x Hunter, one of the most famous adventure manga and anime series, is ranked on top of the best anime list of many manga and anime fans all over the world. It has got more popular among the fans of the Yoshihiro Togashi's former manga Yu Yu Hakusho and others since it was released in 1998.
The story of Hunter x Hunter has not been completed yet but is begin stopped due to the condition of the manga artist. The anime adaption came to the end in 2014.
If you are a fan of Hunter x Hunter and miss it, you may be looking for which manga to read or anime to watch next. Here are 5 best manga and anime like Hunter x Hunter.
About Hunter x Hunter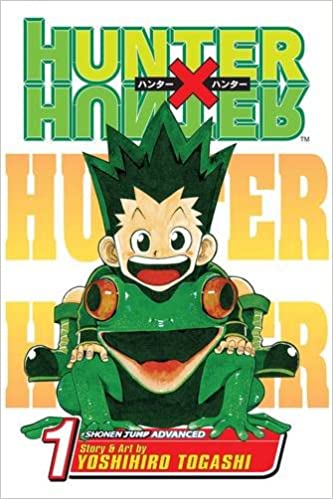 Hunter x Hunter (ハンター×ハンター) has been published on Weekly Shonen Jump since 1998. The action and adventure manga is written by Yoshihiro Togashi, who is also known for the former manga Yu Yu Hakusho. The serialization has been intermittently stopped due to the condition of the manga artist. It is not being appeared on Weekly Shonen Jump from the end of November, 2018 until now.
There are a few versions of anime adaptions: the one was aired between 1999 and 2001 with 62 episodes and the 3 OVA (Original Video Animation) series were released from 2002 to 2004 with 30 episodes. The second season with 148 episodes was broadcasted in 2011-2014, based on the most part of the original manga.
The story follows a young boy Gon Freecss, who travels around the world in search of his father Ging Freecss. Gon decides to become a licensed Hunter as his farther and grows up by training with his friends Killua, Kurapika and Leorio and fighting against a variety of opposite characters.
5 Most Recommended Manga and Anime Series Similar to Hunter x Hunter
1. Yu Yu Hakusho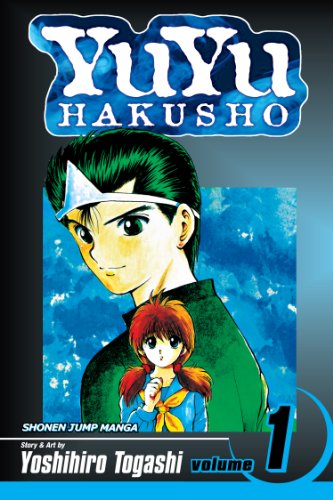 If you like Hunter x Hunter, you will like another Yoshihiro Togashi's masterpiece Yu Yu Hakusho (幽☆遊☆白書). The adventure manga, published on Weekly Shonen Jump between 1990 and 1994. Its anime adaption was aired with 112 episodes from 1992 to 1995.
The main character Yusuke Urameshi dies in a car accident and revives after a challenging time. He investigates supernatural incidents as an Underworld Detective with other unique characters including Kurama, Goki and Hiei.
For intense martial arts battles and attractive characters in Hunter x Hunter, you can enjoy the quality contents in Yu Yu Hakusho, which is guaranteed by the same manga artist.
2. JoJo's Bizarre Adventure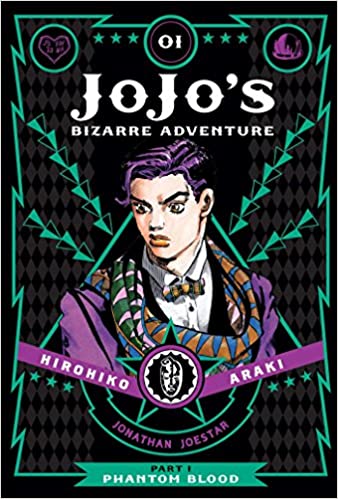 JoJo's Bizarre Adventure (ジョジョの奇妙な冒険) is a classic manga and anime series, categorized as fantasy and adventure. There are eight titles of the manga written by Hirohiko Araki. The first title Phantom Blood started in 1987 and the latest one titled JoJolion has been serialized since 2011. There are the four seasons of its anime adaption released until 2018, which cover until the fifth part Golden Wind.
JoJo's Bizarre Adventure follows mysterious adventures of the Joestar family. A main character varies by part but they all are the Joestar family. They battle e against the family's rivals for over a century.
In both manga and anime Hunter x Hunter and JoJo's Bizarre Adventure, you can enjoy not only powerful battle scenes but also mind games by the intelligent characters.
3. No Game No Life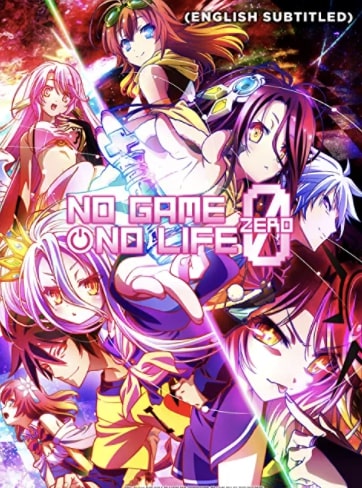 No Game No Life (ノーゲーム・ノーライフ) is recommended to read for fans of Hunter x Hunter. It is a famous ongoing fantasy light novel, which was adapted into an anime series with 12 episodes in 2014 and an anime movie in 2017. There are several volumes of manga released since 2013.
It centers on a 18-year-old boy named Sora and his 11 years old sister-in-law named Shiro, who are undefeated gamers with high intelligence. They are transported to Isekai (another world) and fight various unique games there.
No Game No Life doesn't have the theme of martial arts but the characters battle in a mind game. If you like a little complicated but intellectual battle in Hunter x Hunter, you will like No Game No Life as well.
4. The Promised Neverland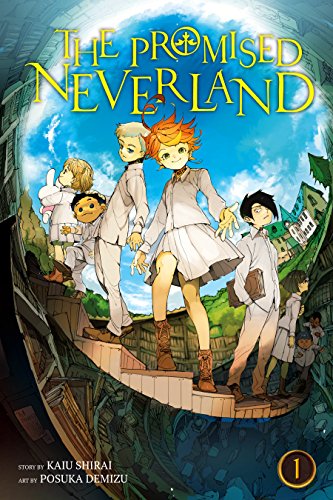 The Promised Neverland (約束のネバーランド) is a modern dark-fantasy manga series, started on Weekly Shonen Jump in 2016 and was just completed in June, 2020. An anime adaption was released with 12 episodes in 2019 and the second season is to be aired in 2021.
The Promised Neverland is set in the world in 2045. The story proceeds with three young orphans including Emma, Norman and Ray, who survive the tough world resisting the cruel fate.
Here is no spoiler but you can enjoy the unexpected and exciting story in The Promised Neverland. You will find out that it has a lot in common with Hunter x Hunter.
5. Naruto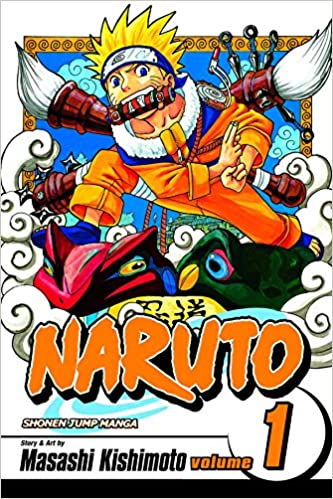 Naruto (ナルト) is already known as one of the best manga and anime series of all time, but it is recommended to read if you are a fan of Hunter x Hunter and have not read or watch the Ninja manga and anime. The original manga was serialized on Shonen Weekly Jump from 1999 till 2014. The first part of an anime adaption was aired from 2002 to 2007 with 220 episodes and 3 anime movies. The second part, titled "Naruto: Shippuden", was broadcasted between 2007 and 2017 with 500 episodes and 7 anime movies.
Naruto is set in the fictional modern Shinobi (meaning Ninja) world, where peaces are kept by Ninja. It follows a young boy Ninja named Naruto, who has no special ability as a Ninja. However, he decides to become the leader of the country Hokage.
He meets a variety of attractive friends, teachers and villains through missions as Gon does in Hunter x Hunter.
For more manga and anime series that are similar to your favorite, check these helpful lists below!
▽Related Articles▽
▼Editor's Picks▼
---