5 Best Job Hunting Websites in Japan
5 Job Search Website For Foreigners in Japan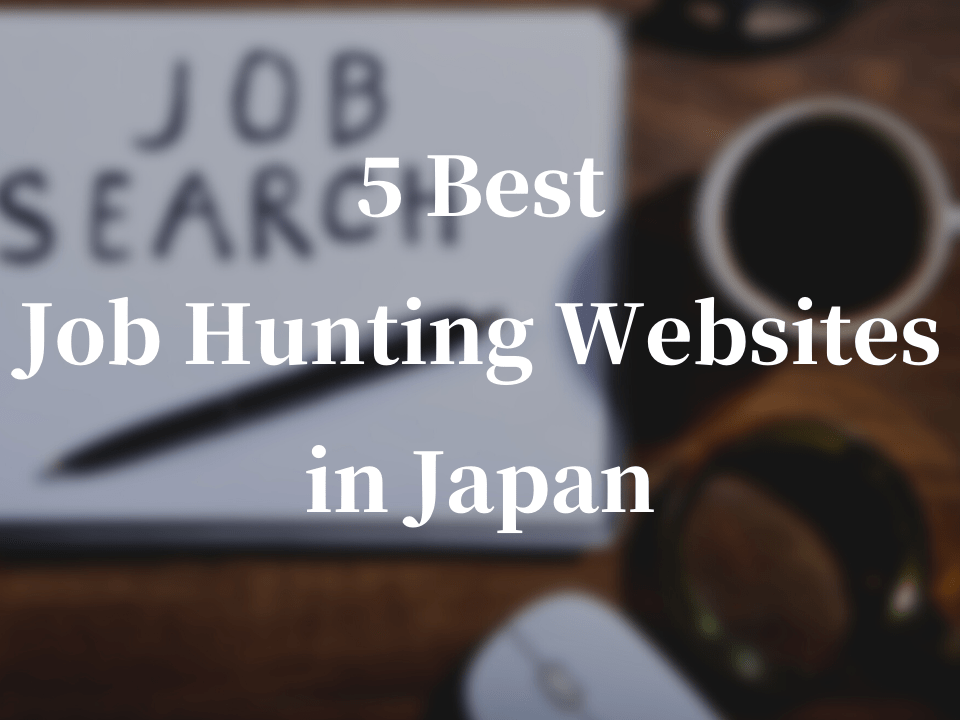 Are you searching for a new job in Japan?
Getting a new job in Japan as a foreigner can be complicated.
There are some types of jobs that aren't that difficult to get. Those are mostly jobs that don't require you to have Japanese-speaking skills.
However, if there's a job that you would like to do that does require Japanese-speaking skills, this is where it can get tricky. And here is where job hunting websites can be very useful.
In this article, I will introduce to you our 5 picks for the best job hunting websites in Japan for foreigners.
---
Job Hunting Websites in Japan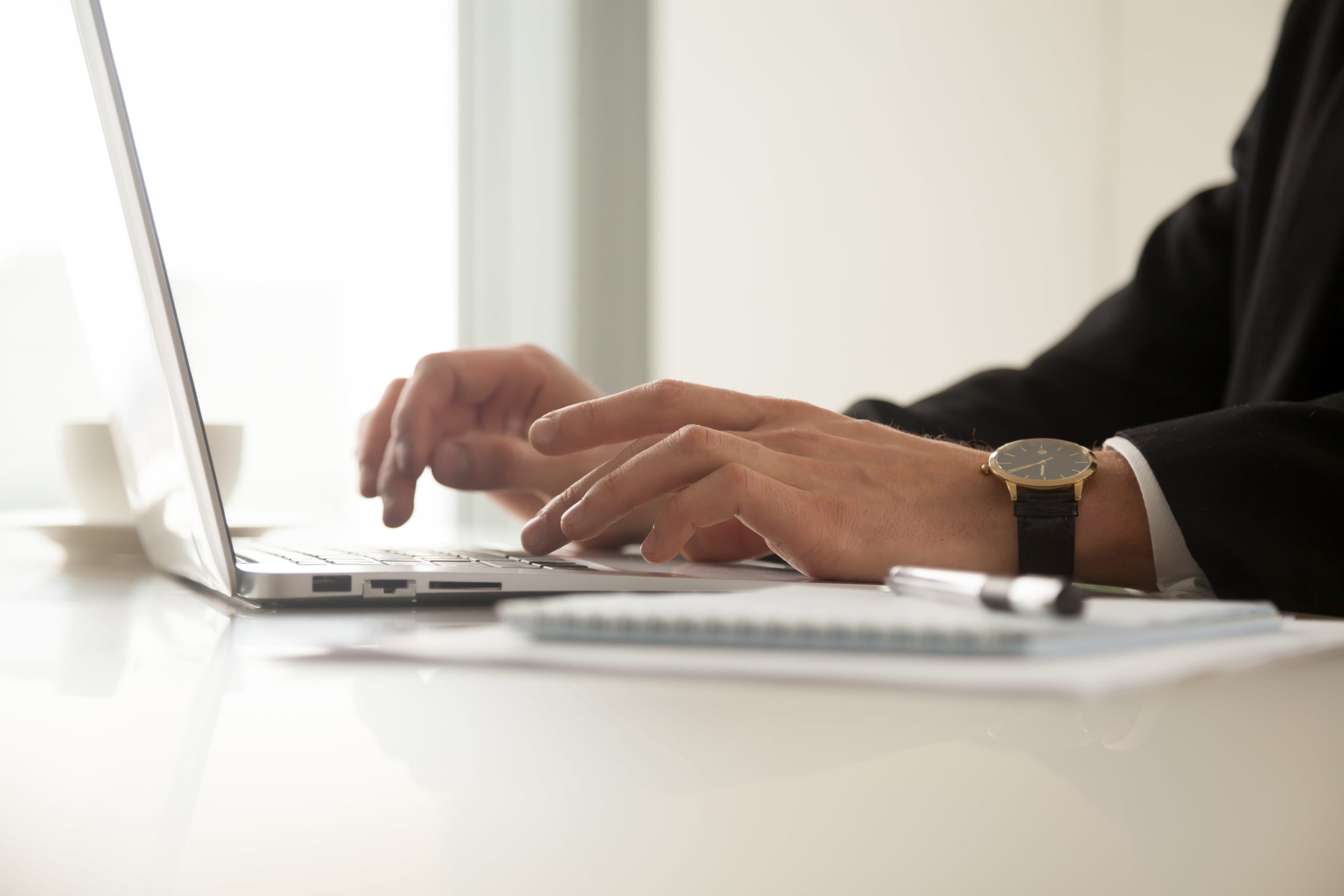 First of all, what are job hunting websites?
Job hunting websites (or job searching websites) are websites that help you find businesses that are in search of employees.
In Japan, there are over 100 of these job hunting websites. Some cover job offers for a wide variety of needs (full-time, part-time, young, elderly, etc.) while others are customized to tailor to more specific needs such as jobs that require special qualifications or licenses.
Out of these many job hunting websites, sadly, many of these are made without taking into account people who don't speak Japanese as their first language.
This can be a problem because the necessary documents can vary depending on the status of the person applying for the job. There's also the problem of not knowing how much Japanese does the job applier know. These are just some of the reasons why it is difficult for foreigners to find a job using regular job hunting websites. It is also a problem for the companies willing to offer jobs to foreigners.
However, there are some job hunting websites that are built specifically to help foreigners in Japan to find a job.
5 Best Job Hunting Websites in Japan
From here, let me introduce to you our 5 picks for the best job hunting websites for foreigners living in Japan. I hope you find one the is good for you.
1. YOLO Japan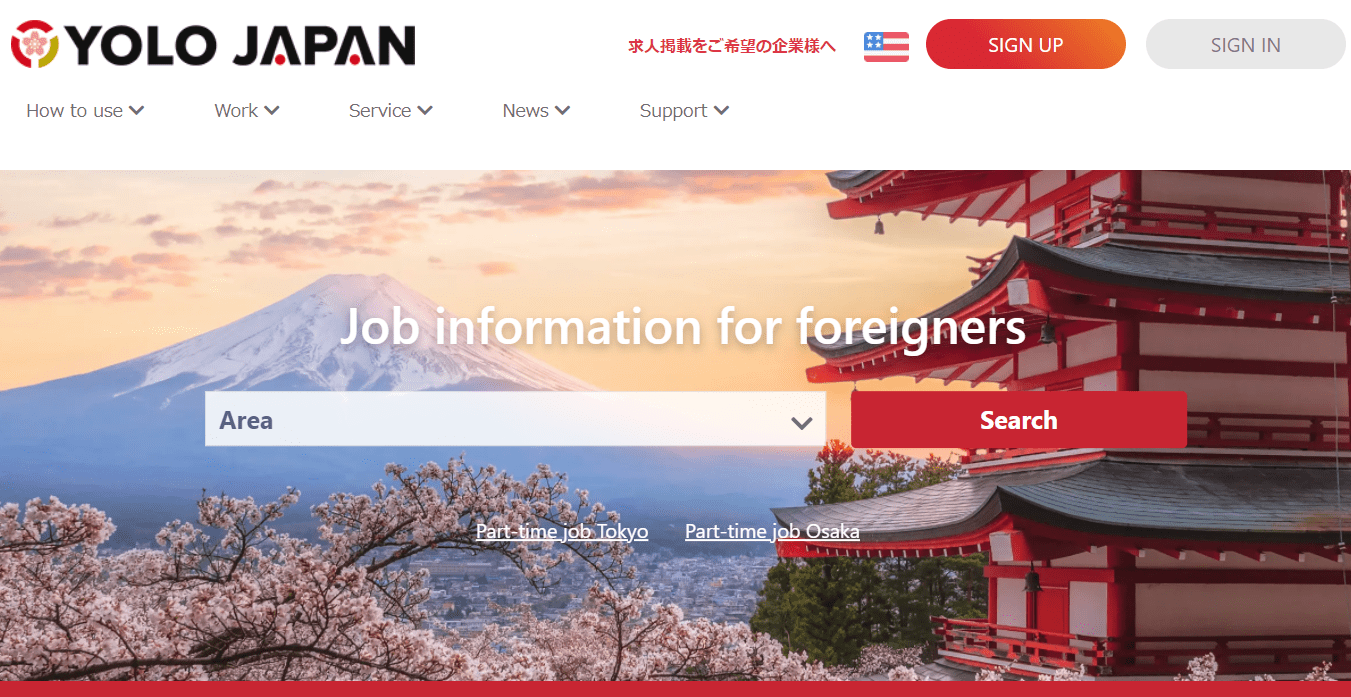 The first job hunting website on this list is YOLO Japan.
YOLO Japan is not just a job hunting website, but it also offers many more services to help you in your everyday life living in Japan such as SIM Card providing, medical assistance, and rental property assistance.
When it comes to job hunting assistance, YOLO Japan offers support in 6 languages and the requirements for you to sign up are really simple.
Other than full-time and part-time jobs, you can also find temporary / one time jobs.
YOLO Japan has also opened "YOLO BASE" which is Japan's first inbound training facility for foreigners in Osaka.
▶Official Website: https://www.yolo-japan.com/en/
2. GaijinPot Jobs

Next on our list, we have GaijinPot Jobs.
GaijinPot, as you may already know, is also a website that not only assists with job searching. They also offer a wide variety of services such as travel guides, Japanese studying, and apartment renting assistance.
You can search jobs from different angles such as Japanese level. English level, other language's level, functions, and industries. You can also choose from different workins styles such as full-time, part-time, remote work, teaching jobs, etc.
There are some jobs that you can apply for even if you're not in the country yet, which is a plus if you're thinking in moving to Japan for the first time.
▶Official Website: https://jobs.gaijinpot.com/index/index/lang/en
3. Daijob.com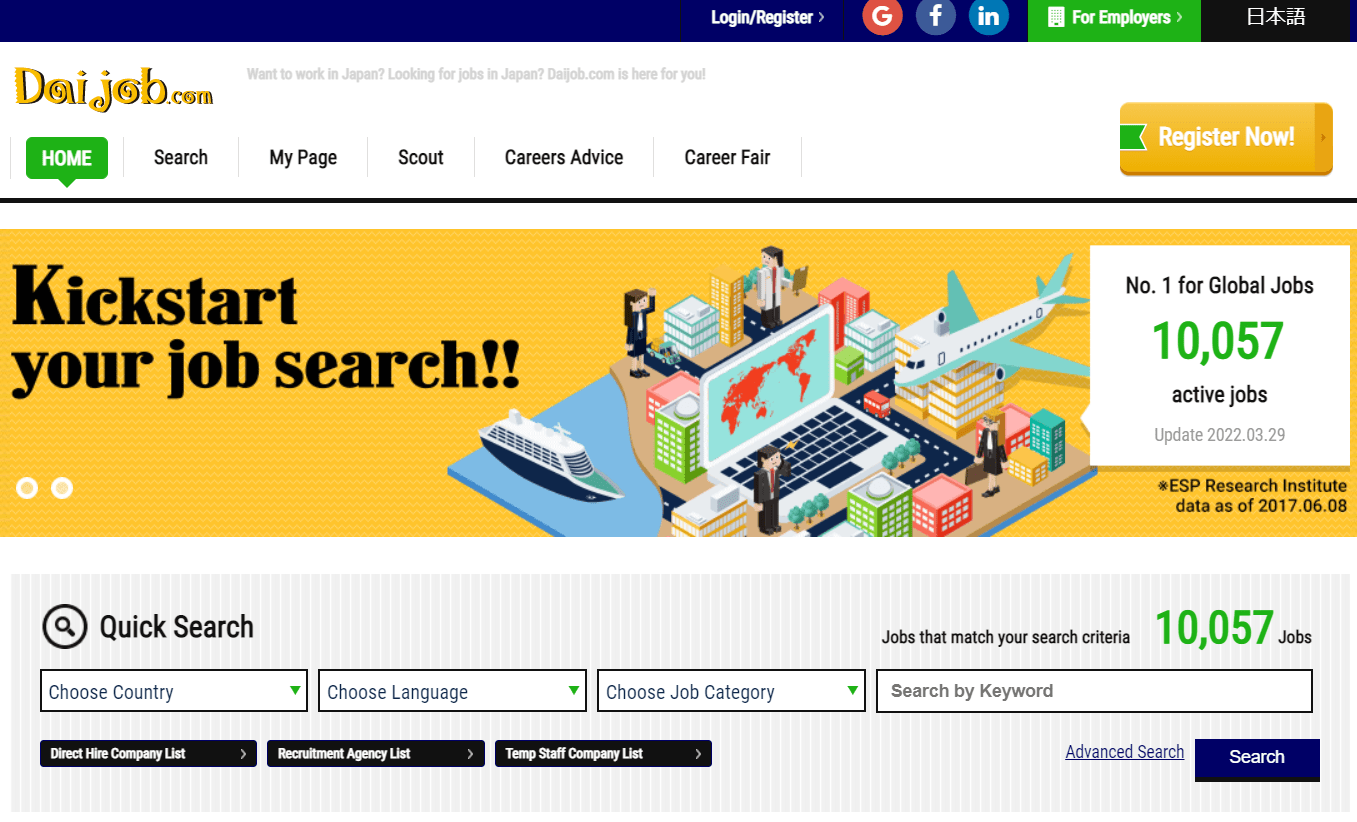 Next, we have Daijob.com. As opposed to the previous two websites on this list, Daijob.com is specifically a job searching website.
Daijob offers over 10,000 active jobs for foreigners in Japan.
One attractive feature that this website offers is that you can apply for a Japanese company in a foreign company. for example, as an opening staff member of a Japanese company branch in the US.
Other than just helping you find a good job, this website also offers services to assist you in getting the job you wish to get. They offer services such as career advice, scouting systems, and they even host career fairs for companies that are looking for global talents.
▶Official Website: https://www.daijob.com/en/
4. LinkedIn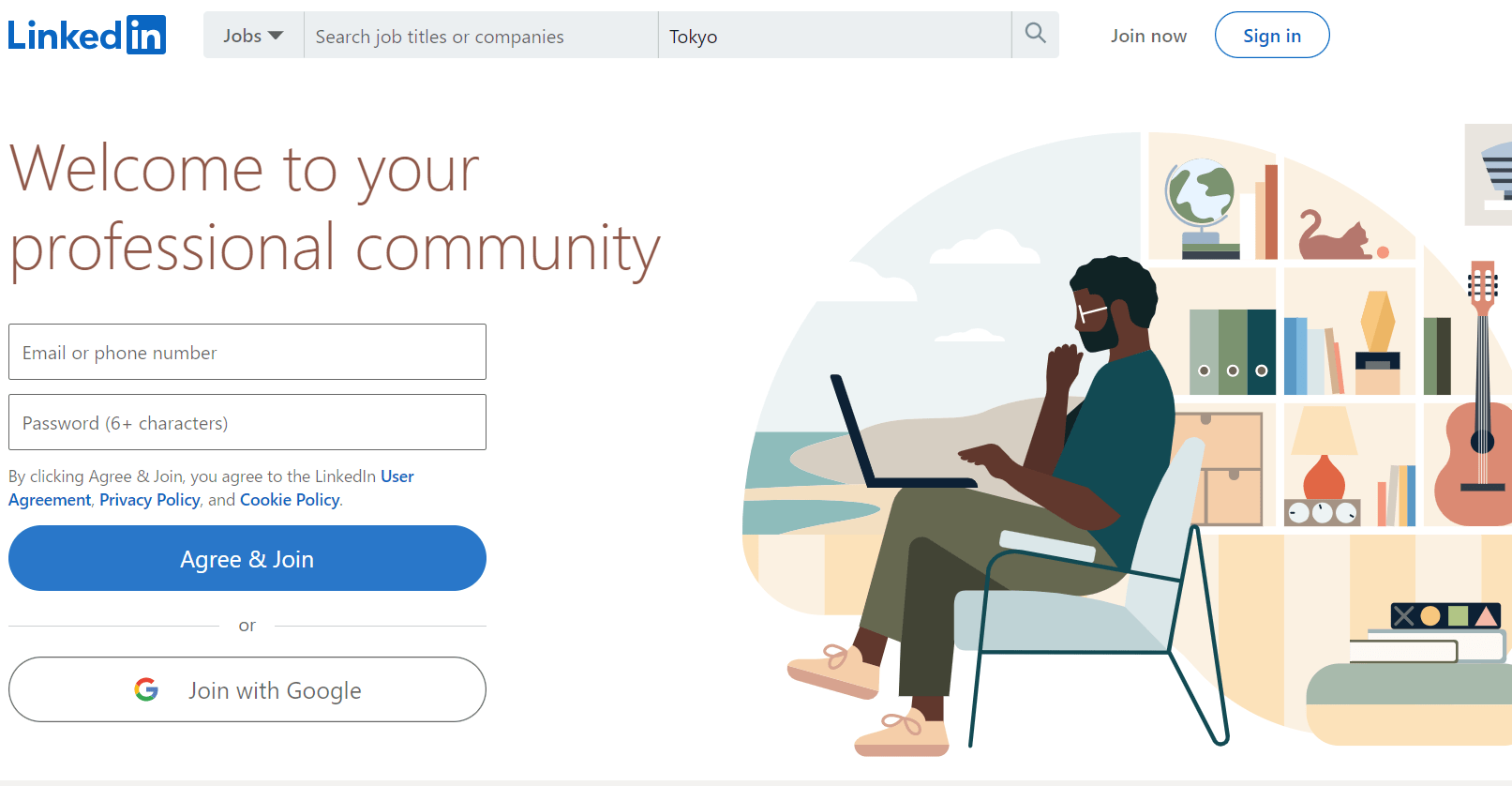 Next on this list, we have LinkedIn.
As you may know, LinkedIn is a social network website that focuses on professional networking and career development on a global level.
It is very different compared to the other websites on this list in the sense that for this website you need to be the one initiating conversations and looking to get your own opportunities. This may seem more complicated compared to the other websites, but on the other hand, if you can use the tools that this website offers correctly and find the right connections, you might find a job that you won't be able to find in any other job hunting website.
LinkedIn offers the latest in information about different industries, online courses to improve your skills, and most importantly, a wide networking infrastructure that gives you the opportunity to find the ideal job.
▶Official Website: https://www.linkedin.com/
5. WeXpats Jobs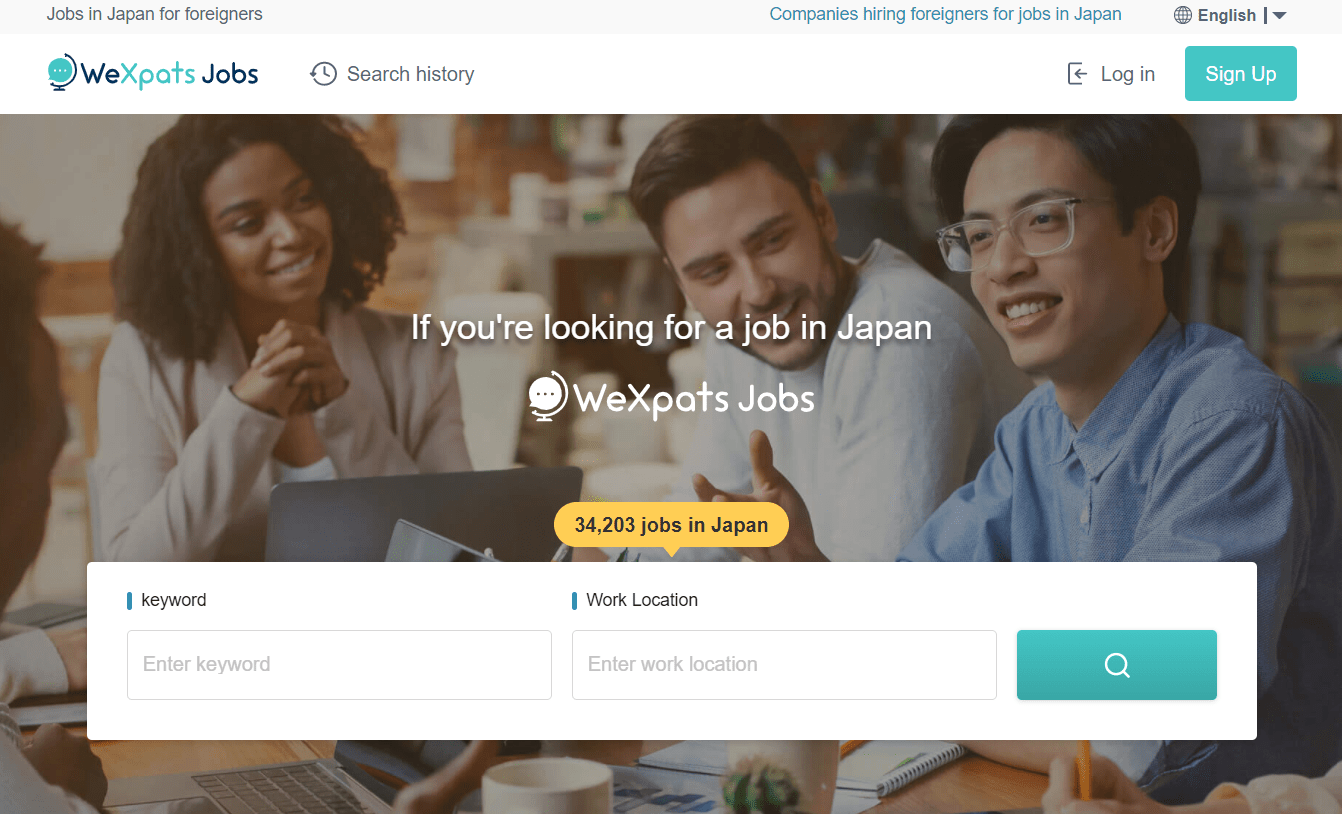 Lastly on this list, we have WeXpats Jobs. WeXpats Jobs is a job hunting website that specializes in foreigners looking for a job in Japan.
WeXpats Jobs offers more than 20,000 jobs for foreigners, making it Japan's biggest job pool. Job Occupations include; IT engineer, Agricultural jobs, Restaurant jobs, Office work, Cleaning, English teacher, Factory and manufacturing, Trade business, and much more.
WeXpats Jobs also offers a job consultation with one of several partnered job consulting agencies. This service is for those who are not sure what kind of job they're looking for or for those who are not sure how the job application process is done in Japan.
Another attractive point is that this website can be used in 11 different languages including English, Spanish, Portuguese, Korean, Chinese, and Vietnamese.
Here's an article that explains more in detail how WeXpats Jobs work!
▶Official Website: https://we-xpats.com/en/job/as/jp
---
I hope you found a website that interests you.
As I commented previously, getting a job in Japan as a foreigner can be complicated. However, it is important that you know that there are services such as these websites I introduced in this article that will assist you and provide good information to make it easier for you to find the ideal job for you.
If you liked this article and want more information about job hunting in Japan, please make sure to check these other articles!
▽Related Articles▽
▼Editor's Picks▼
---