Best Halal Restaurants in Tokyo
Muslim-Friendly Japanese Restaurants in Tokyo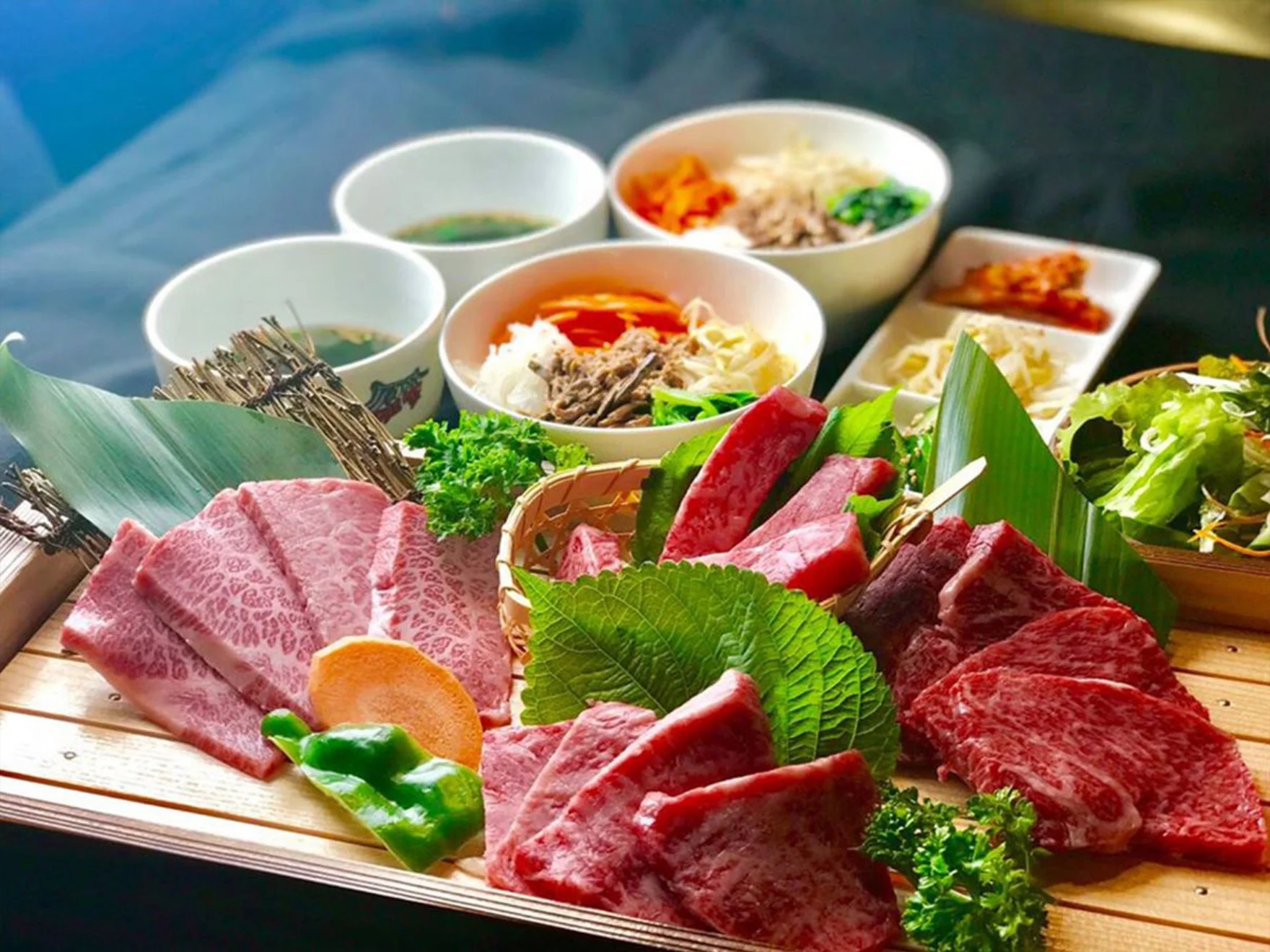 Until a couple of years ago, it was not very easy to find Halal restaurants in Japan even in the capital city, Tokyo. However, the number of Muslim visitors and immigrants has been increasing lately and Japan has been focusing on the growth of Muslim-Friendly sites in the country over the past few years. Especially in Tokyo, the city is preparing to welcome international visitors with diverse dietary requirements including Halal, Vegan, etc.
If you are a Muslim visitor in Tokyo, you have many options for dining now as there are various international Halal restaurants in town such as Indian cuisine and Middle Eastern cuisine. But when you visit Japan, of course you want to try traditional Japanese dishes, right?
Actually, traditional Japanese cuisine "Washoku" is made with lots of non-Halal ingredients. Pork is commonly eaten in Japan and some of main seasoning for Japanese dish like soya sauce, miso and mirin all contains a bit of Sake (Japanese alcohol).
But don't worry, as Japan has been trying to adopt with international cultures, there are several Japanese restaurants that serves authentic Japanese dishes with Halal ingredients!
In this article, I'd like to introduce the list of the best Halal restaurants in Tokyo, serving delicious and authentic Japanese food including Sushi and Wagyu Beef.
1. Ise Sueyoshi
Ise Sueyoshi (伊勢 すえよし) is a traditional Kaiseki restaurant located in Nishiazabu, Tokyo. The restaurant was awarded the TripAdvisor Travelers' Choice 2019. The Kaiseki cuisine are prepared with well-selected fresh seasonal ingredients transported directly from local suppliers in Mie Prefecture where the owner chef was born. Vegetarian, vegan and Halal options are also available with advanced reservations as the chef needs special preparation.
Access: 9 mins walk from Hiroo Station
Hours: 17:00~23:30 (Closed on Sunday)
Reservation: https://bit.ly/2ZlWbd5
2. Yakiniku Panga
Yakiniku Panga (焼肉 ぱんが) is a Muslim-Friendly Yakiniku (Japanese style BBQ) located in Shin Okachimachi near the famous Ueno Park. The restaurant offers delicious and mouthwatering Halal Wagyu beef including A5-rank beef. The shop purchases a whole cow which allow them to serve the meat from various parts and with reasonable prices. You can also enjoy A3–4 rank Wagyu beef at cheaper price during lunch time.
Access: 3 mins walk from Shin Okachimachi Station
Hours:
Monday to Saturday Lunch 11:30~14:00/Dinner 17:00~23:00
Sunday and Holiday Dinner 17:00~22:00
Reservation: https://bit.ly/38ef1an
3. SAIDO
SAIDO (菜道) is a Vegan restaurant opened in Jiyugaoka, Tokyo in 2018. The restaurant was recently voted as the best Vegan restaurant in the world by Happy Cow. SAIDO offers visitors a new Japanese food experience with the innovative Vegan and Muslim-Friendly Japanese cuisine that nourishes body and soul. They don't use any animal product such as meat or seafood, chemical additives, refined sugar or the 5 pungent roots in the recipes.
Access: 5 mins walk from Jiyugaoka Station
Hours: Lunch 12:00~15:00/Dinner 18:00~22:00 (Closed on Wednesday)
Reservation: https://bit.ly/3eJkBUA
4. Gonpachi Nishi-Azabu
Gonpachi Nishi-Asabu store (権八 西麻布) is one of the most popular Japanese restaurants in Tokyo among foreign visitors, which is famous for being modelled for the massacre scene of Quentin Tarantino's Kill Bill Vol.1. Various authentic Izakaya style Japanese dishes are available at the restaurant. Gonpachi has recently started serving Muslim-Friendly courses with premium Halal beef dishes with reservation at least 3 business days in advance.
Access: 10 mins walk from Roppongi, Nogizaka, Hiroo Stations
Hours: 11:30~3:30 (lunch menu till15:00)
Official Website: https://gonpachi.jp/nishi-azabu/
5. Asakusa Sushi Ken
Asakusa Sushi Ken (浅草 すし賢) is Tokyo's first Halal Sushi restaurant. Sushi is usually served with vinegar and soy sauce which contains alcohol, however, Asakusa Sushi Ken only serve Halal ingredients including alcohol-free vinegar and soy sauce. You can enjoy amazing quality Sushi with selected fresh ingredients by the chef with over 10 years experience. Various authentic Japanese side dishes are also available.
Access: 1 min walk from Tsukuba Express Asakusa Station A1 Exit
Hours:
Monday to Saturday 12:00~23:30 (lunch menu till 16:00)
Sunday and Holiday 11:30~22:00 (lunch menu till 15:00)
Official Website: https://www.asakusa-sushiken.com/
6. Origami Asakusa <<Closed Permanently>>
Origami Asakusa (折紙 浅草) is a Halal-Certificated Japanese restaurant located in the heart of Asakusa area. The restaurant serves authentic Japanese cuisine with carefully selected safe and high quality ingredients and prepared with Halal cooking rules. There is a prayer room and wudu space installed on the second floor of the restaurant, and a diverse team including Muslim staff offers attentive customer service.
Access: 2 mins walk from Tokyo Metro Ginza Line Asakusa Station Exit 5
Hours: Lunch 11: 30~17: 00 /Dinner 18: 00~21: 00
Official Website: https://www.origami-asakusa.jp/en/
7. Asakusa Umegen
Asakusa Umegen (あさくさ梅源) is a traditional Japanese confectionery store, established in Asakusa in 1907. The store serves Edo-style Wagashi (traditional Japanese desserts) with traditional ingredients and methods that haven't changed for over 100 years. They are also amazing for souvenirs if you want to bring authentic Japanese snack back home.
Access: 5 mins walk from Tsukuba Express Asakusa Station
Hours: 10:30~17:00 (Closed on Monday)
Official Website: https://japanese-confectionery-shop-asakusaumegen.business.site/
Thanks for reading! If you want to check out more restaurants in Tokyo, please check these articles!
▽Related Articles▽
▼Editor's Picks▼
---