Best Chocolates for Valentine Day in Japan 2023
Give a unique and delicious chocolate to that special person on Valentine's Day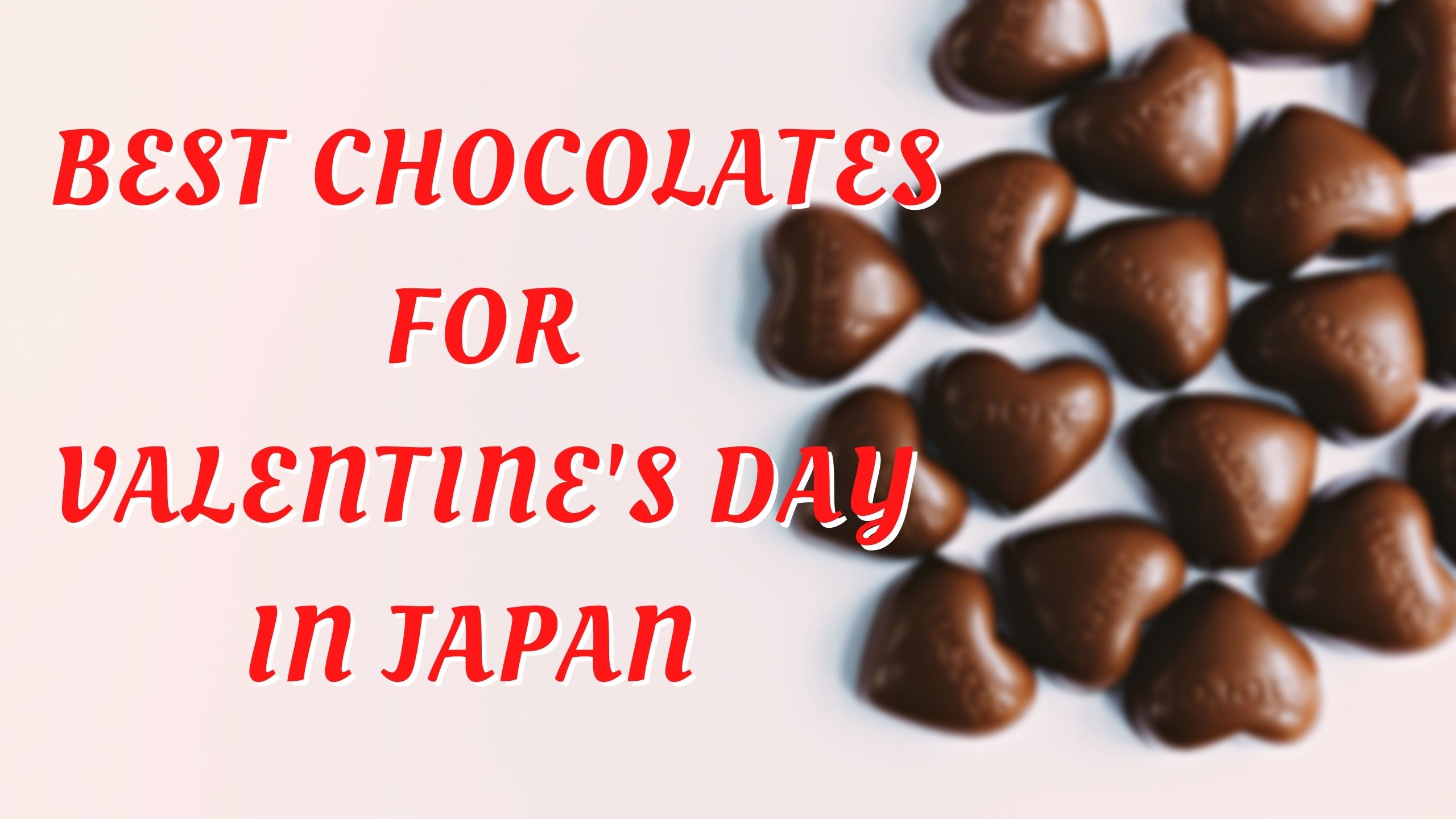 Valentine's Day is one of the most important annual events in Japan. It started to be celebrated in 1953 but as with many imported celebrations, the Japanese adapted it in their own way. In Japan Valentine's Day is all about chocolate.
Traditionally in Japan women didn't use to declare themselves, it was a somewhat taboo subject. It was always the man who expressed his feelings first. However, with the arrival of Valentine's Day something changed: giving chocolates to the guy you like was a covert way of declaring your feelings. Valentine's Day has become the day when women give chocolate to men. As in Japan there are also many rules of etiquette and hierarchy, over time it began to spread the chocolate giving not only to the person you like, but to other men who are in your life. For example, it's very common to bring chocolate to your co-workers, managers, classmates or even friends. A month later, on March 14 on White Day, it's the men who return the gift.
So depending on the situation, choosing the perfect chocolate can be difficult. Even more, considering that there are hundreds of brands launching their best products for these dates. Japanese chocolate companies make at least half of their annual sales during this time of year, so they know is the best moment to sell and competition is fierce.
In this article I would like to introduce a variety of recommended chocolates for the Valentine's Day season of 2023 that rank high in popularity, featuring luxury chocolates from famous chocolatiers, the world's most popular patissiers and international brands.
Le Chocolat Alain Ducasse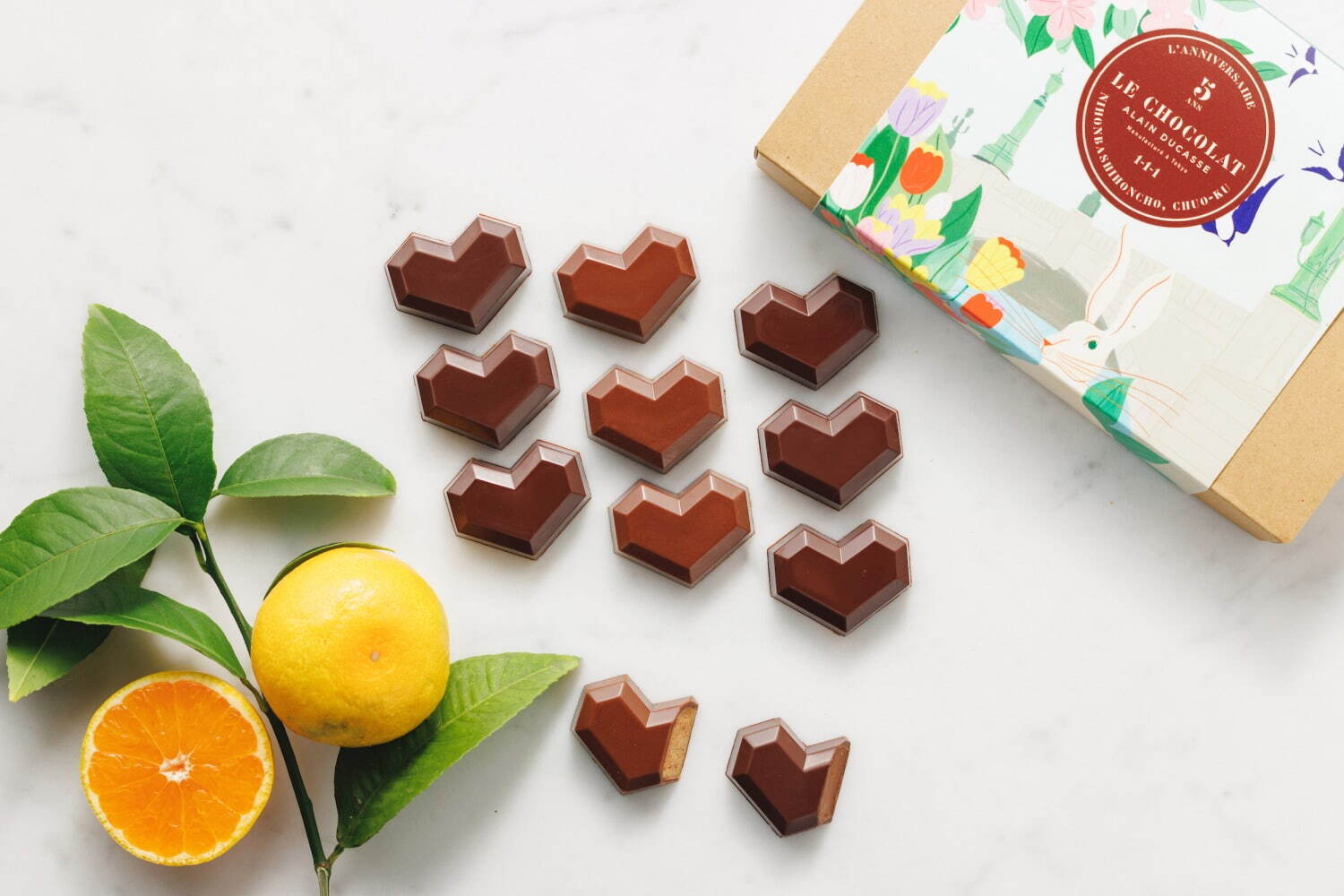 To celebrate its 5th anniversary in Japan, in 2023 the popular chocolate manufacturers Le Chocolat Alain Ducasse is offering a limited edition Valentine's Day lineup including Petit coeur (little heart in French), a heart-shaped chocolate with a refreshing sweet and sour taste featuring "tangerine" as the main ingredient. The limited-edition packaging, which was illustrated by popular Parisian illustrator Agathe Sangier, evokes the feeling of spring.
Price:
Valentine's Day 2023 Limited Edition Petit Coeur (12 pieces): 5,400 yen
5th Anniversary Package: Decouvert 15 pieces: 6,372 yen / 9 pieces, 4,212 yen
5th Anniversary Package Coffretr Carrés Dégustation (24 pieces): 2,970 yen
YVAN VALENTIN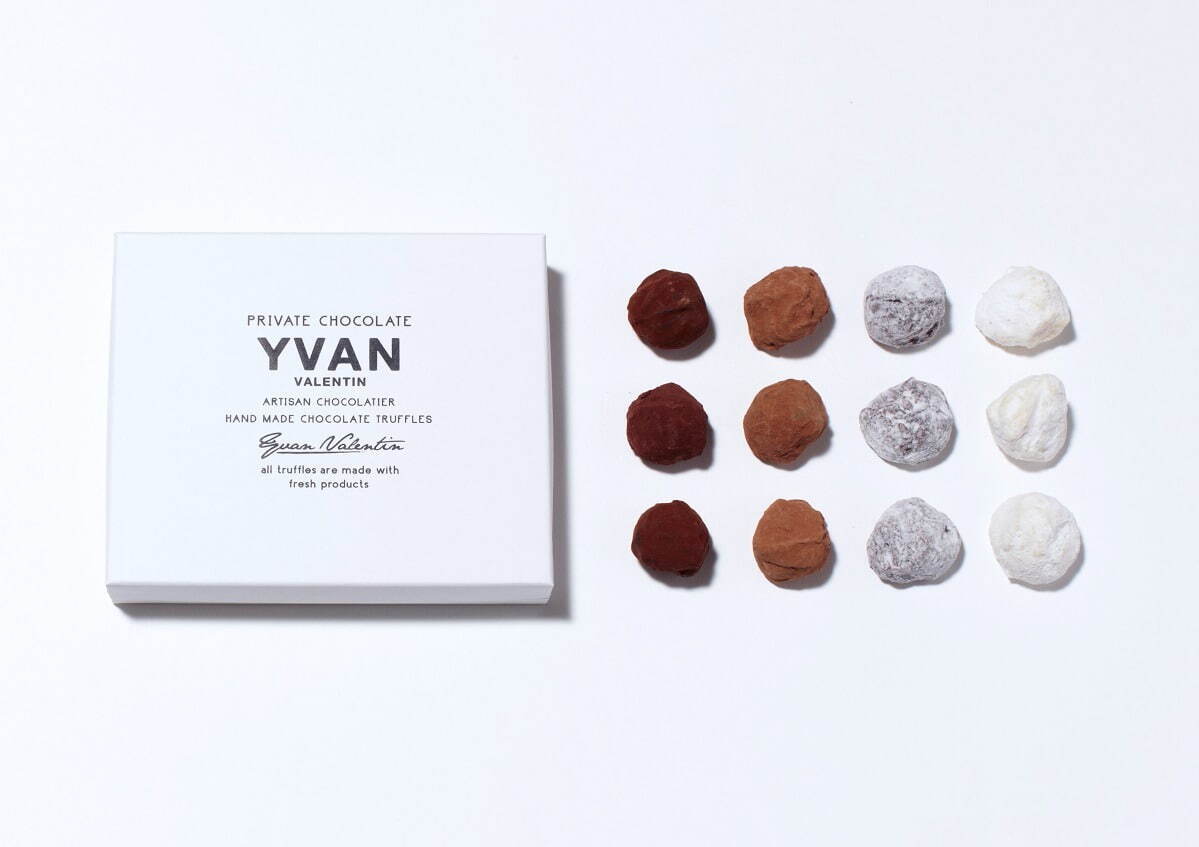 YVAN VALENTIN is a fantastic chocolate that is only sold to the public during limited times such as the Valentine's Day season. For the Valentine's Day 2023 is presenting a new assortment of two types of truffles Pear & Sudachi, a limited flavor only available in Japan.
Yvan Valentin is a private chocolate brand whose customers include celebrities such as Hollywood stars, and is offered in limited places such as five-star hotels. The brand is known as a "phantom chocolate", because it is produced in limited quantities using only the finest ingredients, and is usually sold only to those who have been introduced to the brand.
Price:
Limited Truffles 2023 4 pieces (2 of each): 2,571 yen
Yvan Truffle 2 pieces (1 dark, 1 praline): 1,481 yen/ 6 pieces (2 dark, 2 pralines, 2 white): 3,813 yen/ 12 pieces (3 dark, 3 cappuccino, 3 praline, 3 white ): 6,953 yen/ 24 pieces (6 dark, 6 praline, 6 white, 6 Cappuccino): 13,392 yen
bubó BARCELONA
Patisserie bubó BARCELONA, founded in 2005 in Barcelona, Spain, presents new chocolates for Valentine's Day 2023. The new Choco Sculpture My Heart Petit is a cute little heart-shaped chocolate with a jewel motif and a smaller heart-shaped chocolate inside. The bright red chocolate on the outside has a rich milk chocolate flavor. The outer chocolate can be broken open with a special hammer to reveal a small piece of chocolate inside. The small heart-shaped chocolates come in red, brown and yellow, each with a different flavor such as dark chocolate or white chocolate.
Price: 2,990 yen
Chocolatier Palet D'or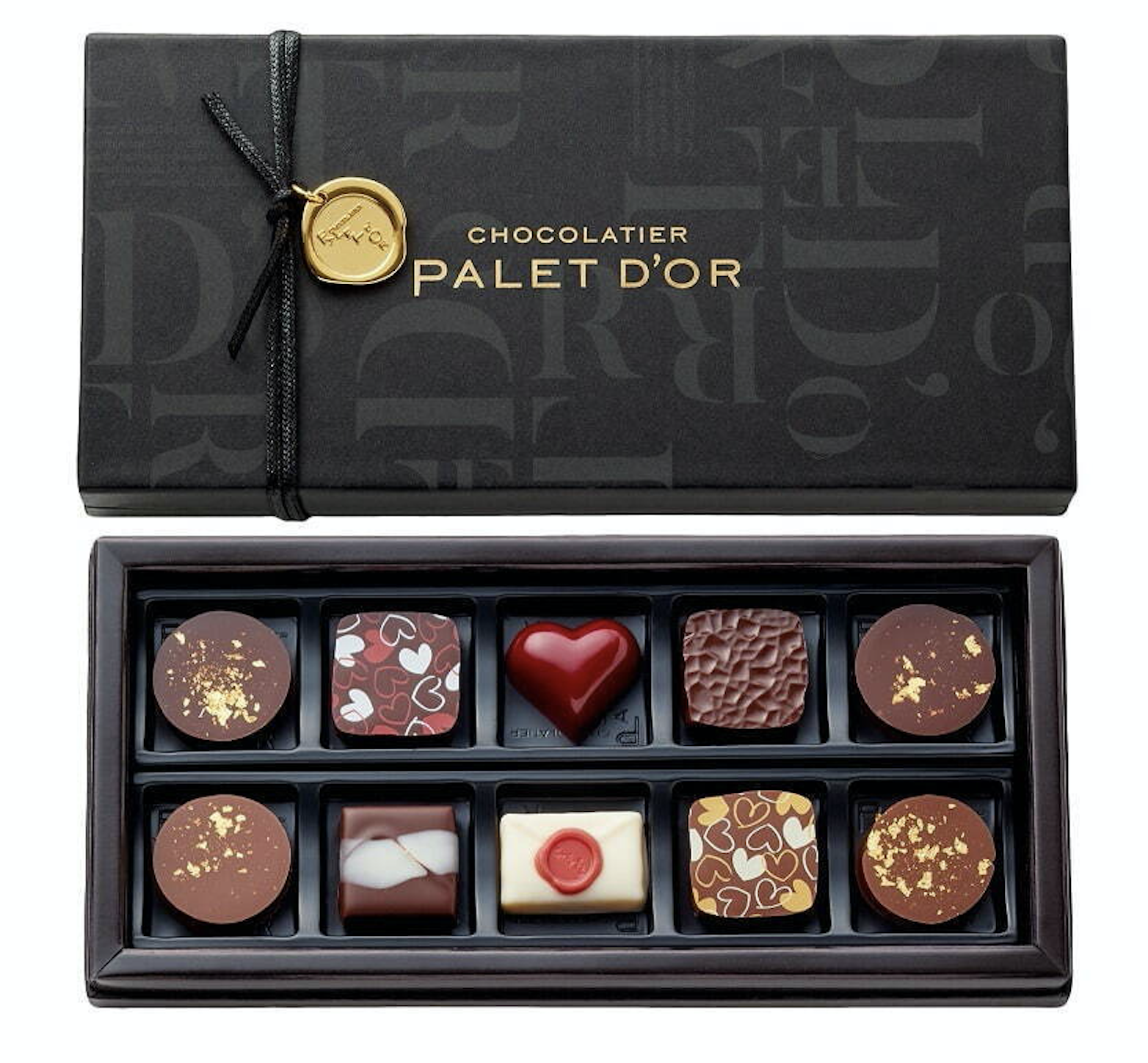 CHOCOLATIER PALET D'OR, a brand specializing in chocolates, has prepared a chic black chocolate box for Valentine's Day called Coffret Les Amours (Love box). The box is filled with new chocolates with cute visuals, such as bright red heart-shaped chocolates and chocolates that look like letters.
Price: 5 pieces: 2,484 yen/ 10 pieces: 4,860 yen/ 15 pieces: 6,804 yen
Maison Cacao Suntory's Whiskey Limited Edition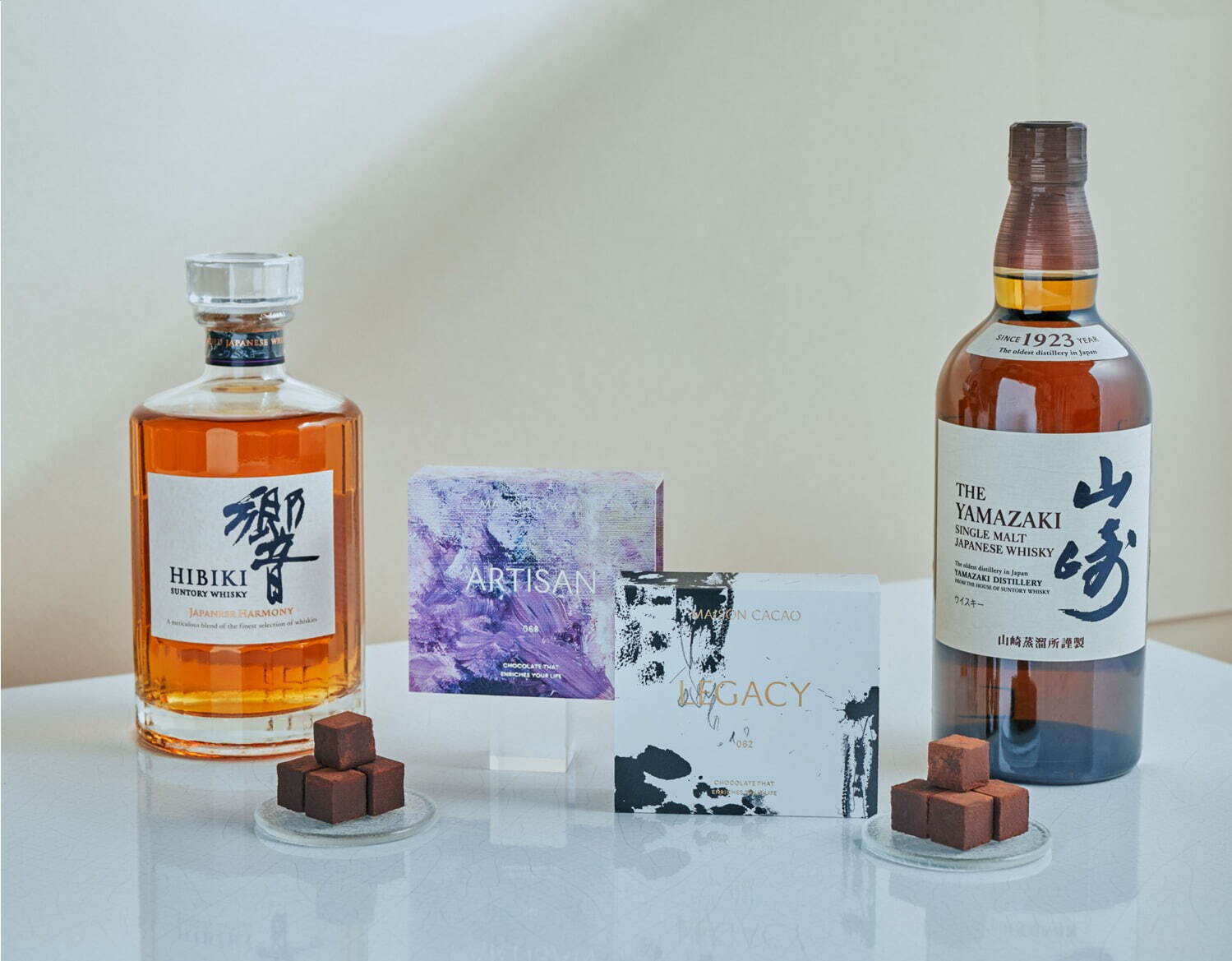 Two types of aromatic raw chocolate made with Suntory's whiskey Yamazaki and Hibiki are now available from the aromatic raw chocolate specialty store MAISON CACAO and will go on sale in limited quantities at the Maison Cacao Newman Yokohama store and other locations.
The LEGACY is a bitter chocolate that brings out the soft astringency, acidity and spiciness of cacao with the deep aroma of roasted nuts combined with Yamazaki. In the other hand, the ARTISAN is made with Hibiki whisky, milk chocolate, nuts and cacao.
Price: 4,320 yen
*Limited quantities available each day. Sold on a first-come, first-served basis.
Mary's Chocolate Pokemon Limited Edition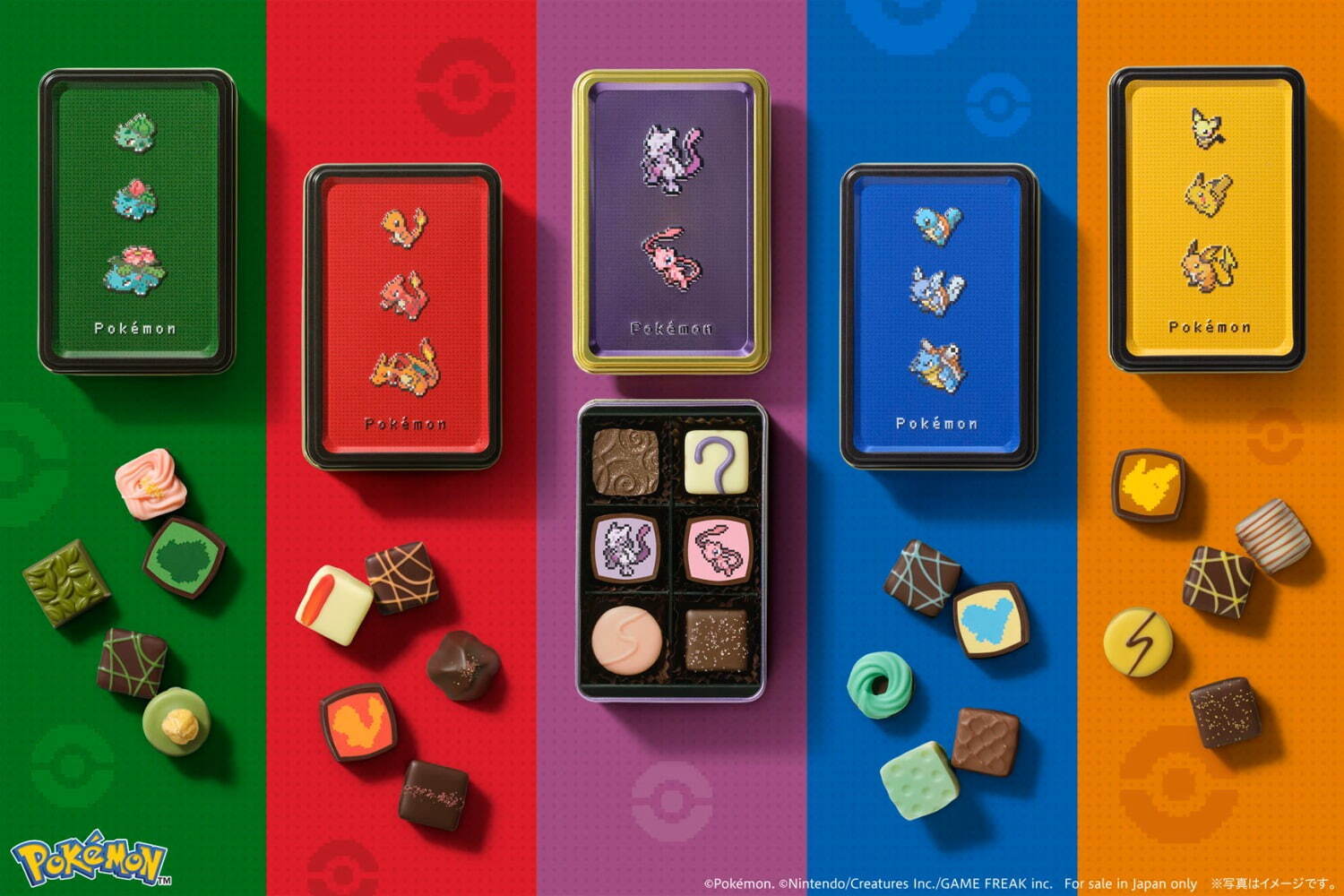 Mary's Chocolate is introducing Pokemon meets Mary's Chocolate for Valentine's Day 2023 again, after being very popular in 2022. The box, decorated with pixel art, is filled with a special assortment of chocolates inspired by Pokémon types. This year's lineup features a total of eight types, including new products with Mew, Mewtwo and Eevee.
Price:
Assorted box (Red/Green/Blue/Pikachu) 12 pieces: 2,160 yen
Assorted Box (Red/Green/Blue/Pikachu) 6 pieces: 1,296 yen
Assortment Box (Mew/Mewtwo) 6 pieces: 1,512 yen
Eevee & Friends Chocolate 5 pieces: 1,026 yen
Almond & Crunch Chocolate (Monster Ball, Master Ball) 10 pieces: 1,620 yen
Rihga Royal Hotel Planet Chocolates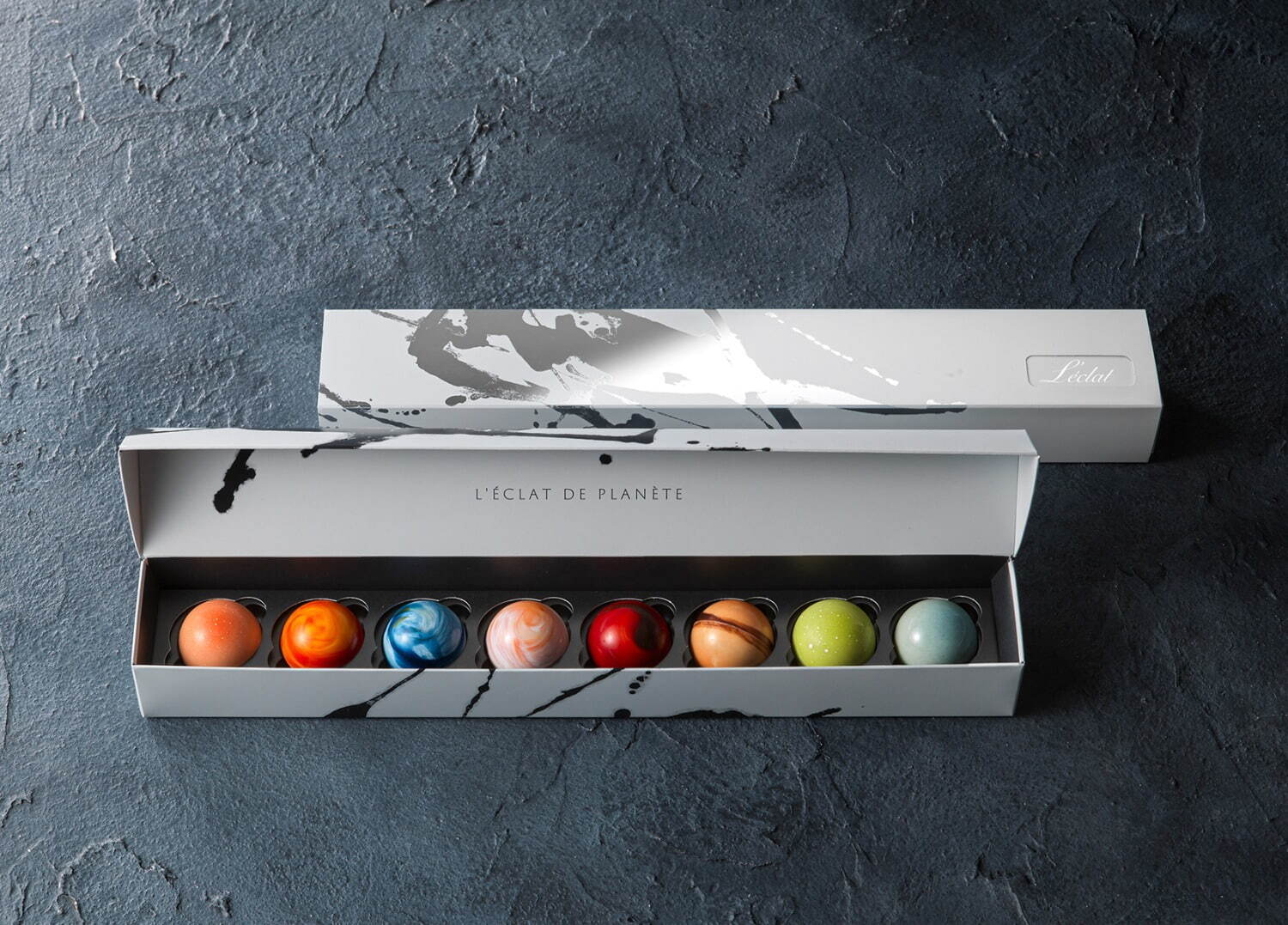 The annually popular Sparkle of the Planet"chocolate from Rihga Royal Hotel in Osaka is now available in a limited time offer package.
The Planet Chocolat series are unique chocolates changing every year featuring the eight planets of the solar system. Not only are they photogenic and colorful, but they are also packed with a variety of fruit and nut flavors: Mercury is coconut mango flavor, Mars is hazelnut orange flavor, Uranus is milk tea flavor…and so on!
Price:
The Brilliance of the Planet (8 pieces): 4,320 yen
ROSALIE

ROSALIE, a Belgian premium 100-year-old chocolate factory brand, will land in Japan for the first time in January 2023 with a limited edition products for Valentine's Day 2023. The company uses 100% sustainably sourced cacao as ingredients and completes all production processes in this factory, offering chocolates made with the utmost care and attention to detail.
The limited edition Valentine's Day chocolate for 2023 is the Rosalie Collection, named after the brand. A total of 10 flavors are available including "70% Dark Chocolate" that offers the full flavor of rich cocoa; "Raspberry Ganache", a dark chocolate and raspberry ganache covered in dark chocolate and "Pecan & Orange Praline", which is flavored with pecan nuts and orange.
Price:
Rosalie Assortment Milk & Dark: 16 pieces 5,400 yen/ 24 pieces 7,560 yen
Godiva
As it could not be otherwise, the worldwide famous chocolatier GODIVA has launched three different collections for Valentine's Day.
and Nintendo's game Animal Crossing are collaborating to create a limited edition chocolate assortment featuring designs inspired in the popular characters from the game.
In addition Godiva has also prepared Valentine's Day chocolates in limited edition packaging with a merry-go-round motif. The heart-shaped Merry-Go-Round Waffle Collection and the star-shaped Merry-Go-Round Waffle Keepsake are filled with limited edition chocolate only for Valentine's Day. To finish, the Fortune Chocolates Collection with sparkling star-shaped and moon-shaped chocolates, which will tells you the fortune for the 2023.
Godiva meets Animal Crossing Assortment: 6 pieces 1,836 yen (with original pouch 3,520 yen)/ 9 pieces 3,240 yen
Godiva meets Animal Crossing Chocolate Assortment: 4 pieces 777 yen/ 7 pieces 1,652 yen *Only available at convenience stores nationwide.
Merry-Go-Round Waffle Selection: 6 waffles 3,780 yen / 12 waffles, 6,264 yen
Merry-Go-Round Waffle Assortment 4 waffles 1,512 yen / 6 waffles 2,484 yen / 10 waffles 3,780 yen / 16 waffles 5,940 yen
Merry-Go-Round Waffle Sweets Set: 7,452 yen
Merry-Go-Round Waffle G Cube Assortment Mini Heart Tin: 5 waffles: 1,242 yen/ 10 waffles 2,160 yen
Fortune Chocolat Assortment: 3 pieces 1,404 yen/6 pieces 2,592 yen/9 pieces 3,888 yen
Gmeiner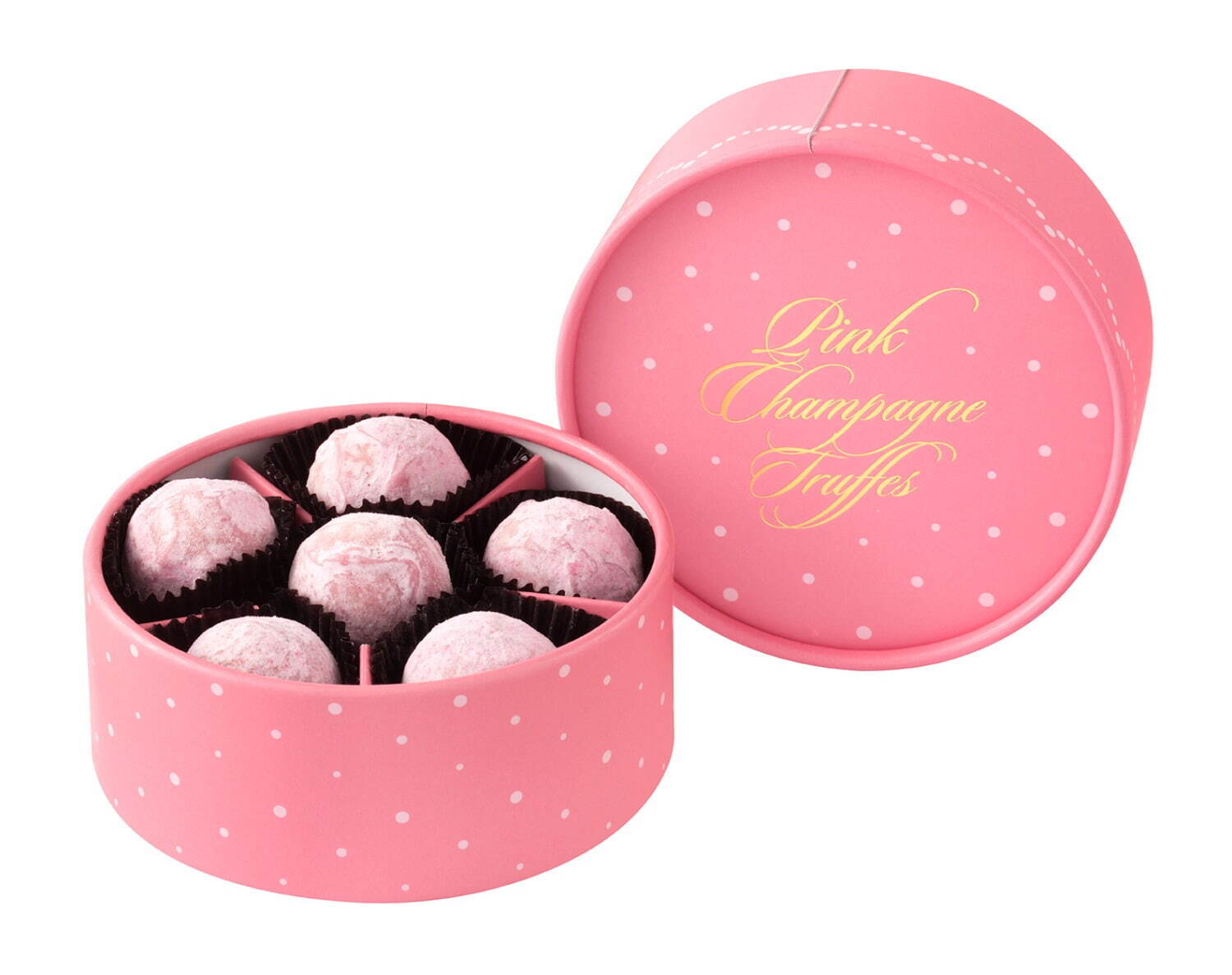 Gmeiner, a long-established confectionery store from Germany, is offering gorgeous-looking Valentine's Day chocolates. The Cherry Bombon is made with cherries soaked in Kirschwasser (cherry water) for six months and coated with dark chocolate while the Champagne Truffles are flavored with luxurious, aromatic champagne. Also, the Pink Champagne Truffle have a lovely pink color and fruity flavor.
Cherry bonbons: 972 yen (2 pieces)/ 1,944 yen (4 pieces)
Champagne Truffles: 1,728 yen (4 pieces)/ 2,592 yen (6 pieces)
Pink Champagne Truffles: 1,944 yen (4 pieces)/ 2,916 yen (6 pieces)
---
Thanks for reading! Which one is your favorite?? For more interesting topics about Valentine's Day in Japan, you can check these articles too!!
▽Related Articles▽
▼Editor's Picks▼
---