Best Cherry Blossom Events in Tokyo 2022
Best Sakura Events and Festivals in Tokyo in Spring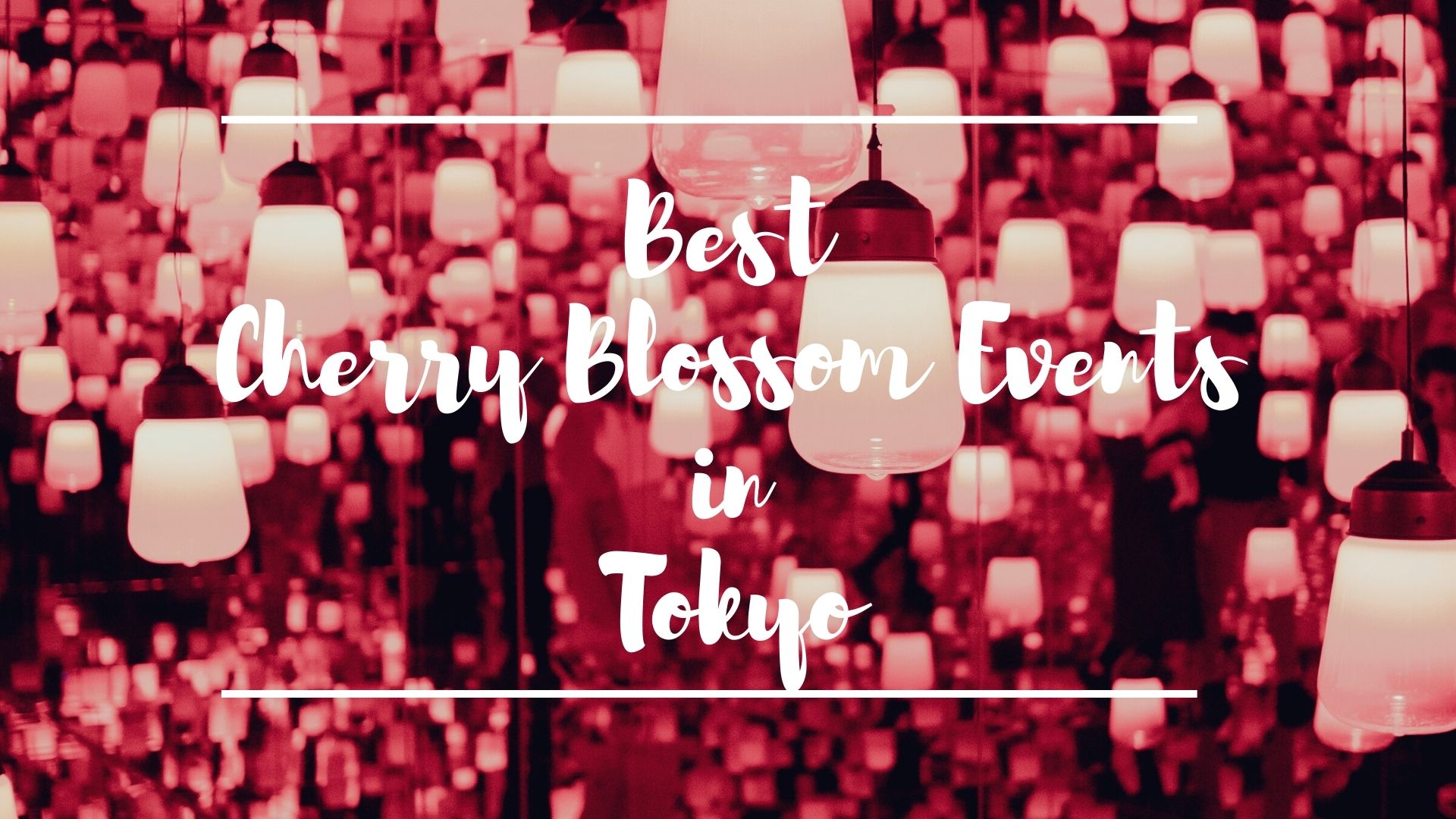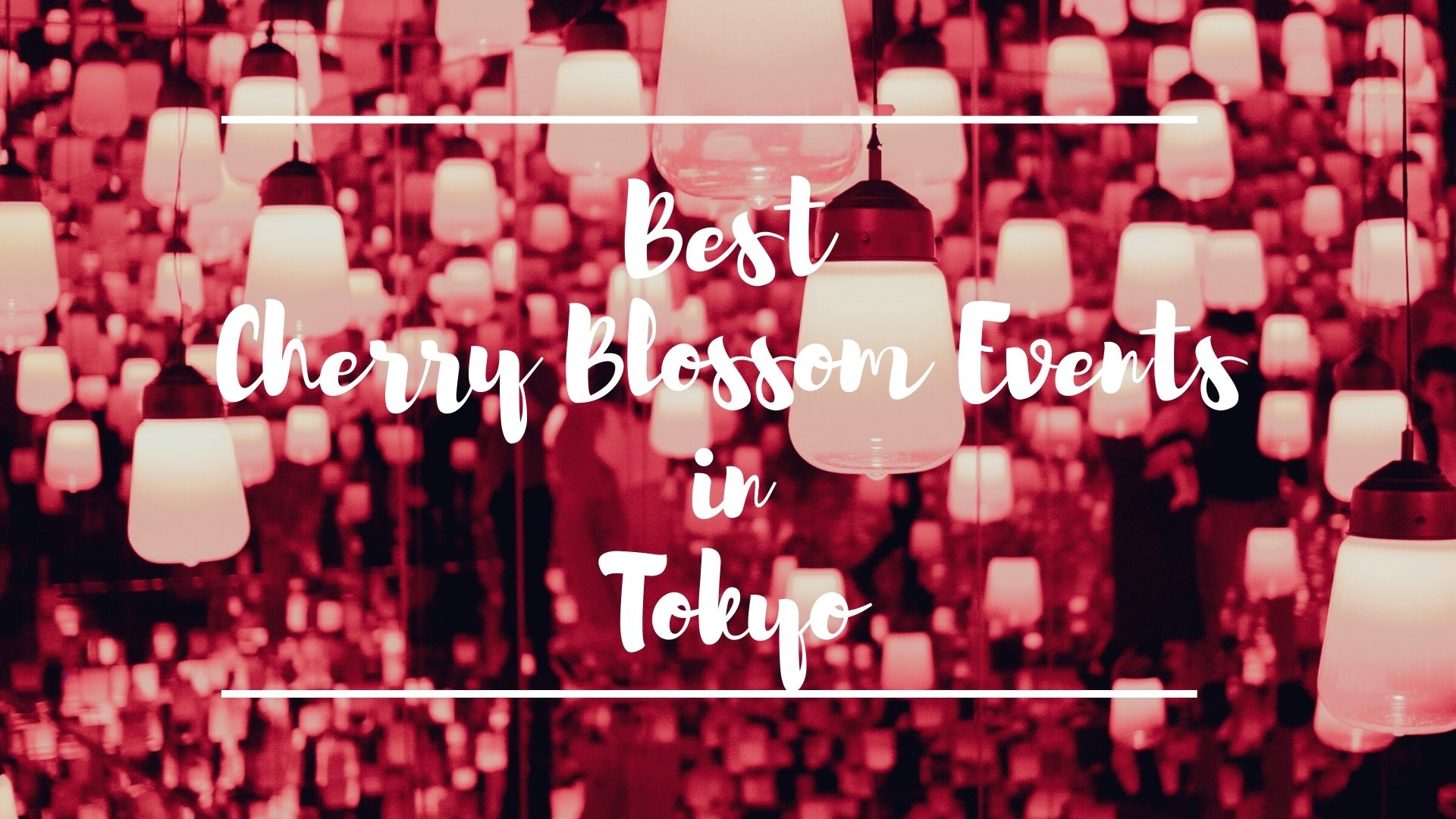 Japanese spring is all about cherry blossoms, and numbers of Sakura Matsuri (cherry blossoms festivals) are held at famous cherry blossom viewing spots across the country during spring. There are also cherry blossom themed/related events that you can enjoy beautiful cherry blossoms in various unique ways besides viewing. From digital art to special merchandise, I have listed the best cherry blossom events available in Tokyo in 2022 spring. Let's check them out!
Note: Some of cherry blossom festivals and events in Japan are cancelled due to COVID-19. Please check the latest information on official websites before visiting.
-teamLab Borderless
There are two digital art museums in Tokyo produced by an interdisciplinary group, teamLab: teamLab Borderless (in Odaiba) and teamLab Planets (in Toyosu) which are both top tourist attractions in the past few years since opening.
Some of interactive digital installations at teamLab Borderless will be displayed with spring edition for a limited time including "Forest of Resonating Lamps-One Stroke, Cherry Blossom" and "Memory of Topography", featuring spring flowers.
Related article: MORI Building DIGITAL ART MUSEUM: EPSON teamLab Borderless-Odaiba, Tokyo
Map: http://bit.ly/2MRK19G
Access: short walk from Aomi Station
-teamLab Planets
The body immersive digital art museum, teamLab Planets also displays their exhibits with seasonal-edition during spring including "Floating in the Falling Universe of Flowers" and "Drawing on the Water Surface Created by the Dance of Koi and People — Infinity".
Map: http://bit.ly/3boi2YU
Access: short walk from Shin-Toyosu Station
Tickets: teamLab Planets TOKYO E-Tickets
-Maxell Aqua Park Shinagawa
Maxell Aqua Park Shinagawa is hosting their popular dolphin show with cherry blossom theme for a limited time. NAKED Sakura Aquarium features digital art using the latest technology by NAKED. Each 7 area offers cherry blossom themed display including the jellyfish exhibition and dolphin performance. The limited-time sakura-inspired menu is also available at the venue until mid April.
Related article: Maxell Aqua Park Shinagawa: Special Events and Discount Tickets
Tickets: Book discount e-tickets for Maxell Aqua Park Shinagawa!!
-Kanda Myojin Shrine
Kanda Myojin Shrine is one of Tokyo's hidden gems for cherry blossom viewing. A free cherry blossom light-up event, NAKED Sakura Moude will be held at night from 26 March to 10 April 2022. The event takes place at several sites in Kanda Myojin Shrine and features mesmerizing illumination and cherry blossom light-up.
Map: https://bit.ly/3IaI0Mm
Official Website: https://myoujin-sakura.com/
-Hotel Chinzanso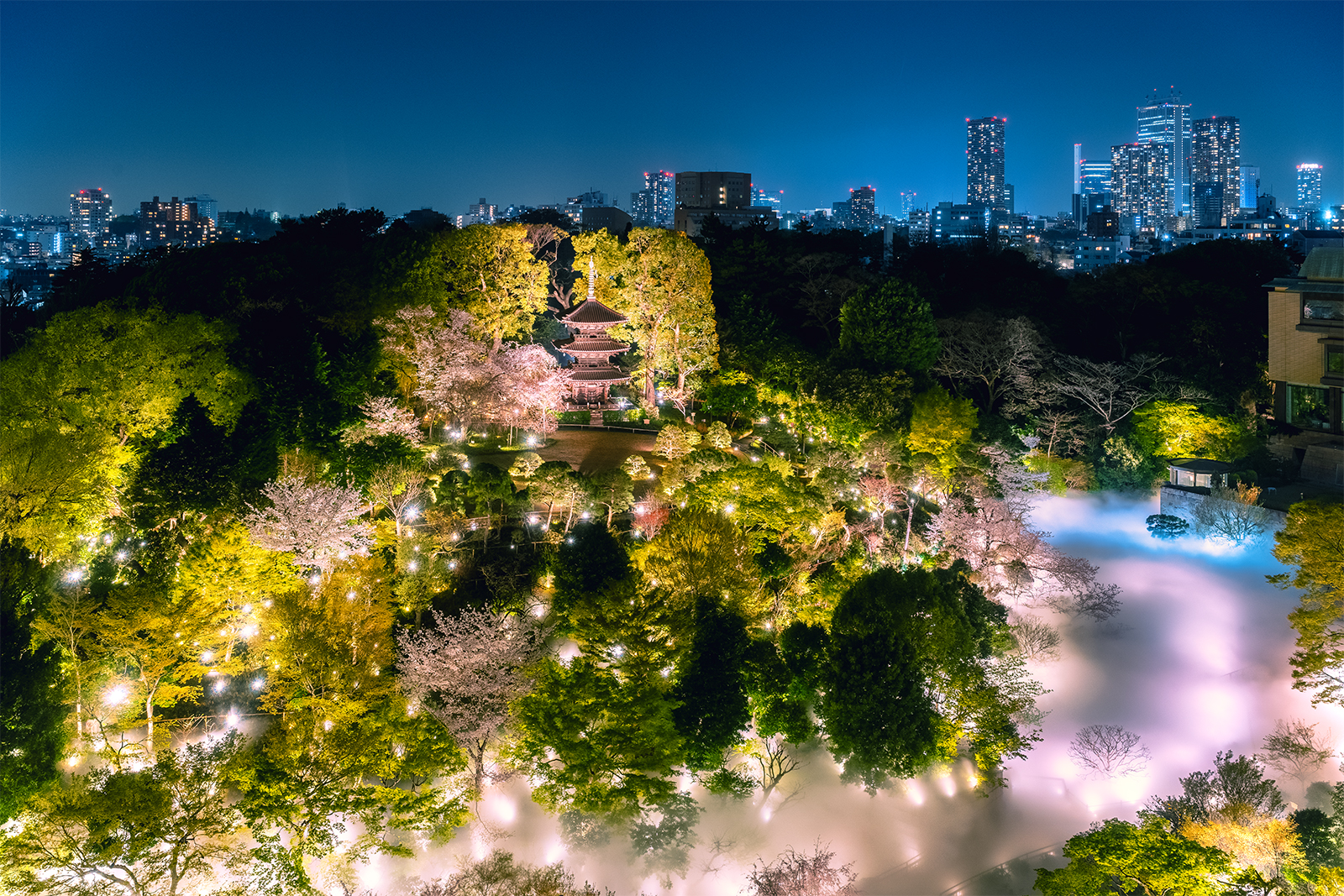 At Hotel Chinzanso, approx 100 cherry trees in 20 different varieties can be enjoyed for two months from February. During the peak season of cherry blossoms (mid March to mid April), the hotel hosts a special event "Night Cherry Blossoms Sea of Clouds", which illuminates cherry blossoms magically at night. Spring-limited menu and stay plan are also available.
Map: https://bit.ly/3hl3KtX
Official Website: https://www.hotel-chinzanso-tokyo.com/
-Yomiuri Land Jewellumination
Yomiuri Land is an amusement park in Tokyo and it's also a popular place for winter illuminations, using 6.5 million LED lights. The park is hosting a special event during spring in a collaboration between cherry blossoms and colourful illumination. There are approx 1,000 cherry trees at the site which can be enjoy during day and night even while riding some of attractions.
Map: https://bit.ly/3ierQ7T
Official Website: https://www.yomiuriland.com/en/jewellumination/
-MIDTOWN BLOSSOM 2022
Tokyo's biggest entertainment complex Tokyo Midtown will hold a limited-time spring event "MIDTOWN BLOSSOM 2022″ from March 18th to April 17th, 2022."Midtown Blossom" is an annual spring event in Tokyo Midtown. For this year edition they will offer an outdoor lounge "Midtown Blossom Selzer Lounge" in the Midtown Garden, surrounded by cherry blossoms and nature. The special menu is served by The Ritz-Carlton Tokyo and includes spring theme sweets and original cocktails that are only available in the lounge.
You can enjoy also a limited-time flower shop "Pop-up Flower Shop by Liberte" by "Les Milfoilles de Liberte".
Map: https://bit.ly/3COP9kA
Official Website: https://www.tokyo-midtown.com/jp/event/5916/
-Starbucks Sakura Collection 2022
Starbucks Japan releases various seasonal merchandise collections and beverages through the year, and their cherry blossom collection is arguably the most anticipated one. The Starbucks Japan Sakura Collection 2022 including the cherry blossom inspired merchandise and cherry blossom flavoured beverages.
More info: Starbucks Japan Sakura Tumblers and Mugs 2022
The largest Starbucks store in Japan, Starbucks Reserve Roastery Tokyo in Meguro also offers their own Sakura collections including the cherry blossom themed tumblers, mugs, etc, with the original design as well as exclusive food and drink menu.
More info: STARBUCKS RESERVE ROASTERY TOKYO Sakura Collection 2022
-Cherry Blossom Festivals
During the peak season of cherry blossoms, special events and festivals are held at several locations in Tokyo. Visitors can enjoy special events, delicious food and drinks while viewing beautiful cherry blossoms.
Here are my picks of the best cherry blossom festivals in Tokyo!
-Sakura Inspired Products
During spring, various cherry blossom inspired products are released in Japan including food, drinks and beauty products. You can enjoy limited-edition products with Sakura flavour and design only this time of the year.
Check out Sakura products in Japan!
Thanks for reading! I hope you have enjoyed reading my picks of the best cherry blossom events held in Tokyo in 2022! Various seasonal events are held in Tokyo through the year, so if you are planning to visit Tokyo, make sure to check the schedule for up-coming events in advance 🙂
For more information about travelling in Tokyo in spring, I have listed some more articles that you might be interested!
▽Related Articles▽
▼Editor's Picks▼
---