10 Best Bakeries in Tokyo
Best Bread and Pastry shops in Tokyo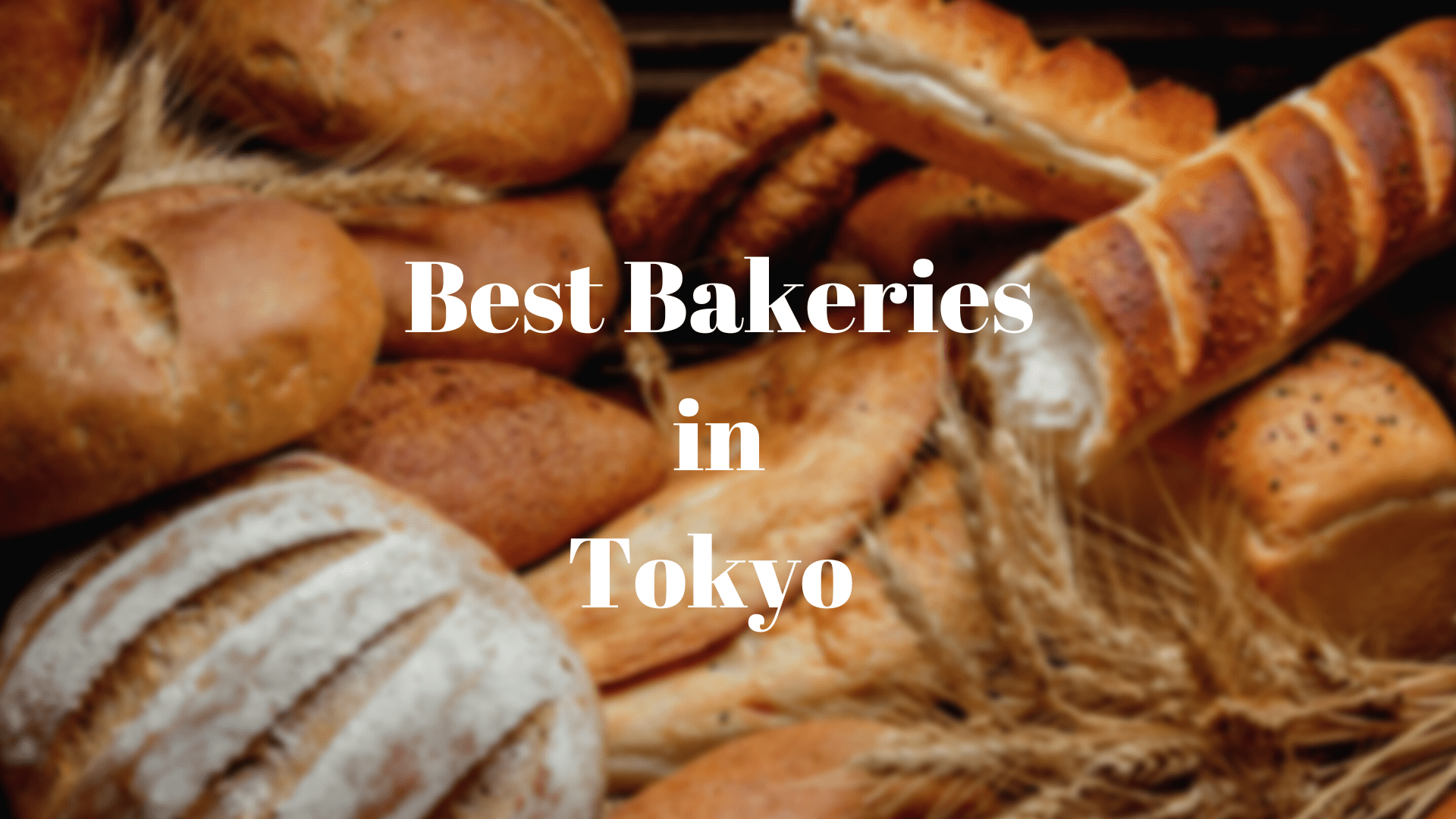 There are so many delicious foods here in Japan apart from their traditional Japanese food such as sushi, soba, ramen, etc. that you will definitely come back and always wanted to taste when you are in Japan. But, did you know that aside from the Japanese food that we know, their bread is also one of the truly world-class in taste?
And here in Tokyo, many bakeries offer different types of bread to suit everyone's taste. They have many unique and amazing pieces of bread that you can only find in Japan.
In this article, I would like to share with you the best bakeries in Tokyo and their location.
. . .
1. L'atelier de Plaisir
The name of the store "Plaisir" comes from a French word that means "Joy and Pleasure". Sharing joy and fun with everyone through bread. Most important the bread is safe and delicious. They make unique loaves of bread by their original manufacturing method and formulation.
You can find bread with fruits, nuts, and really appetizing chocolate. You can tell that they didn't cut back on the ingredients that's why it's worth the price. The store opens at 12:00 in the afternoon, if you plan to visit the store I suggest coming early because usually before the store opens there are people lined up already.
Maybe because they are not open every day, the store is closed every Monday, Thursday, and Sunday. They just opened four days a week; every Tuesday, Wednesday, Friday, and Saturday. They are near the train station just 4 minute walk from Soshigaya-Okura station.
2. Pain des Philosophes
One of the French bakeries in the area of Shinjuku with a great selection of French bread. And one of the pieces of bread that customers keep coming back to is their crispy croissant and baguette. The store is quite far from Shinjuku station its nearly from Kagurazaka station just took 5 minutes by foot to get there.
They open at 10:00 and closed every Monday, their bakery is also not that big so if you go at lunchtime or on weekends expect a long line of people.
3. Centre The Bakery Omotesando
Centre the bakery is popular for its fluffy, moist loaf and British bread. Where you can also choose between Japanese bread or American bread. And since some of their bread is limited only others line up early so they can avail themselves of it except the long queue in the morning.
They have another shop around Tokyo and one of their shop in the Shibuya area are located in Aoyama Oval building 1F just 3 minutes by walk from Omote-Sando station.
4. Sawamura (Shinjuku)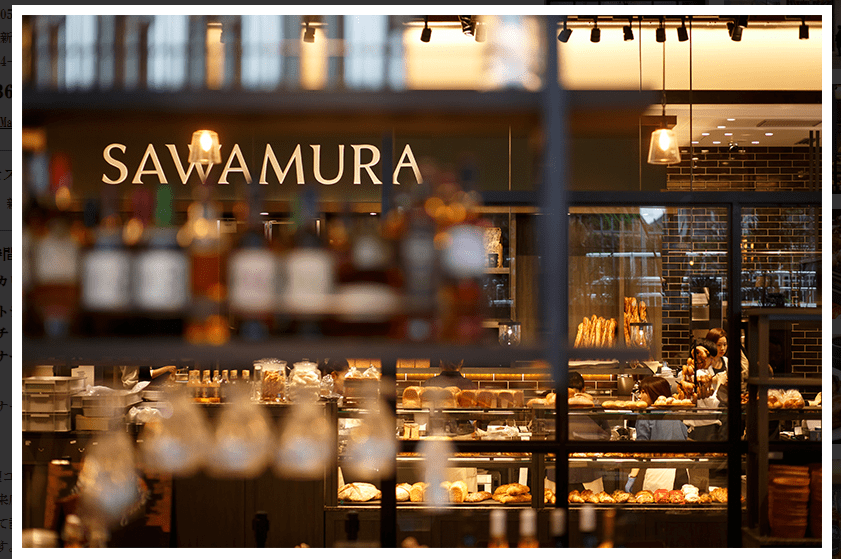 Sawamura bakery has many branches in Tokyo and one in Shinjuku located in Newomen Shinjuku 2F just 2 minutes by foot from Shinjuku station. They offer a variety of delicious bread and pastry. The shop has two corners for the bread and the restaurant. They offer a set of meals for breakfast, lunch, and dinner.
Their shop opens at 7:00 in the morning great place to start your day with their breakfast a bunch of bread and a coffee.
5. Bread,Esoresso & (Shibuya)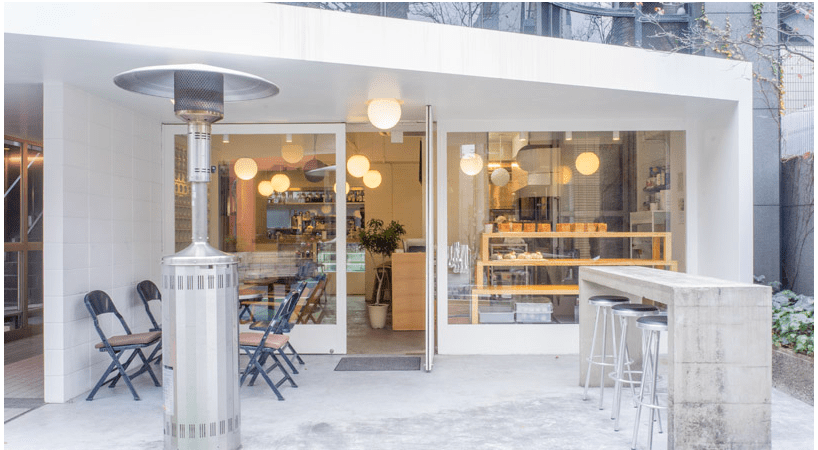 One of the stylish cafes in the Shibuya area where you can seat for a while and have a coffee and try their signature French honey toast. They also have options in their pieces of bread for vegans. That's why people line up especially in the morning to have their breakfast. Aside from their toast they have varieties of panini bread to choose from.
And also expect a long queue on the weekends as well. The bakery is open at 8:00 in the morning and is just 5 minutes by foot from Omote-Sando station.
6. Breadworks

Breadworks has a variety of products besides bread, like their original seasonal jams and smoked nuts. They have their original beer bread made from beer yeast, seasonal fruit Danishes, and muffins. And some sets of meals are good for breakfast, lunch, and dinner.
Their shop opens at 8:00 in the morning and is very near to the train station just 2 minutes by foot from Omote-Sando station.
7. 365 Nichi to Nihonbashi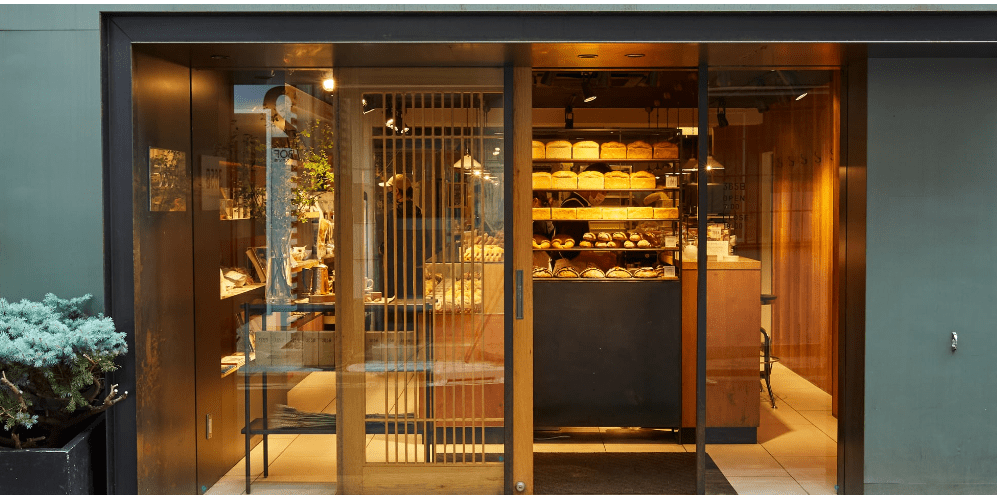 365 Nichi to Nihonbashi (365日と日本橋) from their concept "accumulation of food for 365 days builds people's mind and body" aside from bread offers some nutritious foods that you can dine in as well. Their white loaves of bread, baguettes made of wheat from the northern island, and other pastries items will really draw attention to the number of choices.
The store is located inside the Takashimaya Nihonbashi new building 1st floor. Just a minute of walk from Nihombashi station.
8. Brasserie VIRON
Brasserie VIRON is a bakery and restaurant that offers French delicacies and bread made from French wheat and you'll feel like in Paris with every bite as well of their coffee and sweets. VIRON comes from a French company named wheat flour a high-quality flour that is used to make loaves of bread in France. The cozy atmosphere looks like a typical French bistro with its own bakery.
They have other branches around Tokyo and one of these is their shop in Marunouchi, easy to get to just 2 minutes by foot from Tokyo station.
9. Sora to Mugi to

Sora to Mugi to (空と麦と) is a bakery that uses organic materials for the pieces of bread they use selected raw materials such as organic dried fruits and nuts, natural sea salt, and natural water. They have a wide selection of unique bread to choose from and one of their most sold is the black soybean bread.
They are just open three days a week: Thursday, Friday, and Saturday. And the rest of the days are closed. Expect the long queue of people on the days they're open. The shop is near to the train station just 5 minutes by foot from the Ebisu station.
10. Beaver Bread
Beaver bread is a tiny bakery that sells some European-style bread, pastries, and a variety of good quality to choose from. They have options for vegans as well. Their shop is very famous on Instagram and Facebook where they always update and posted about their bread.
The shop is open from Wednesday to Sunday and is closed every Monday and Tuesday. They are also near to the station; just 3 minute by walk from Higashi-Nihombashi station.
. . .
Thank you for reading. I hope this article helps you find the best bakeries in Tokyo, and give you some ideas where to find them. For more related articles, visit the links down below.
▽ Related Articles▽
▼ Editor's Picks ▼
---