5 Best Anime Movies like Your Name
5 Most Recommended Anime Similar to Your Name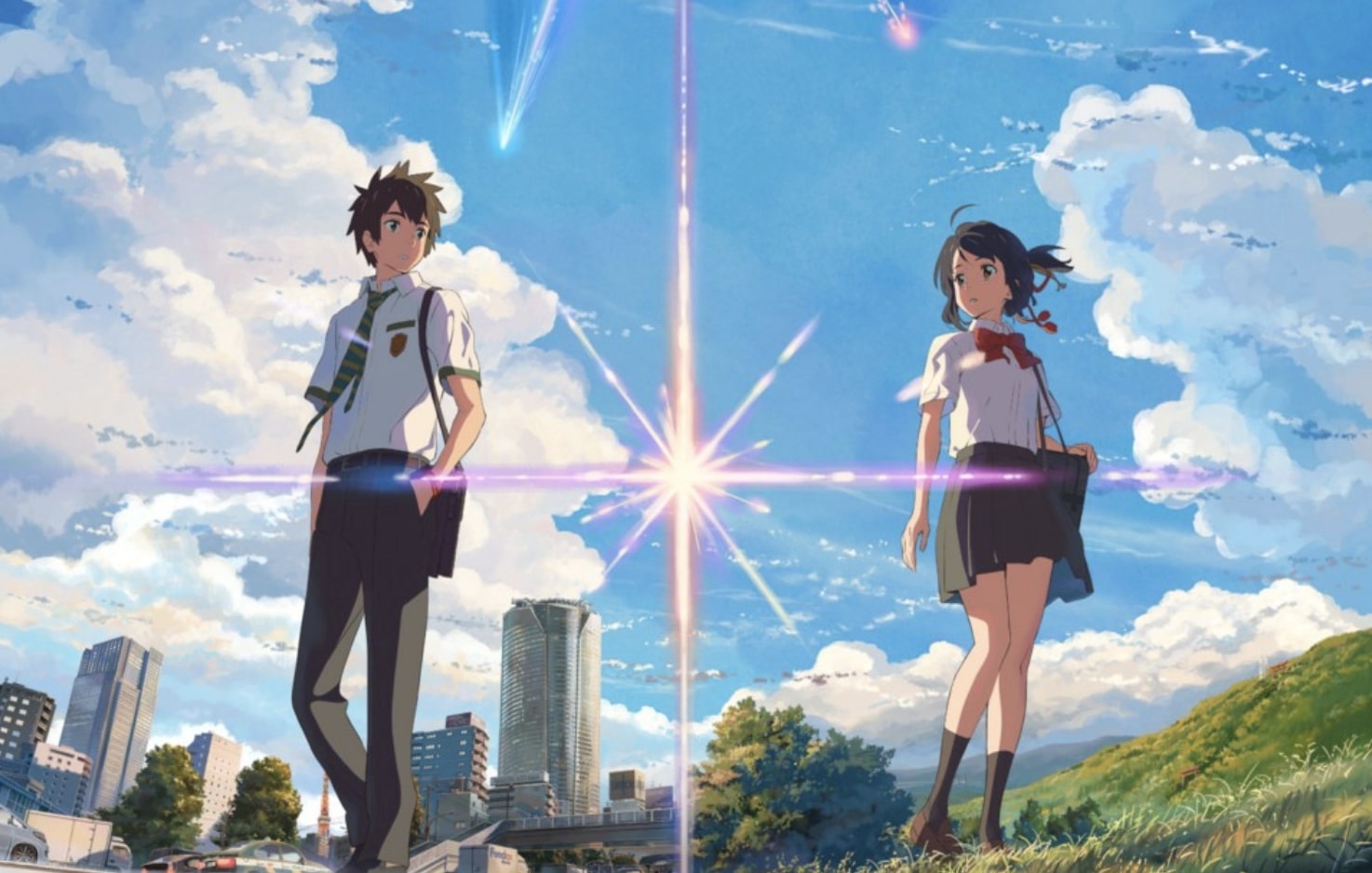 4. Fireworks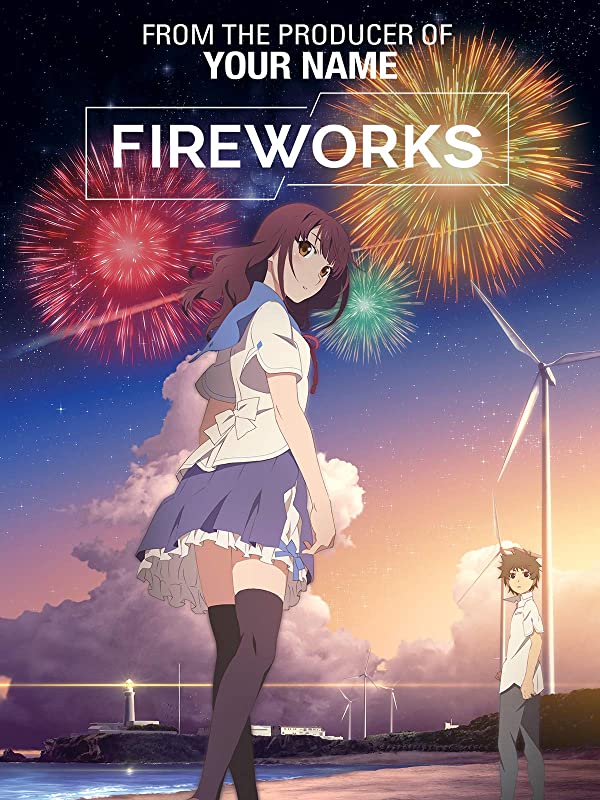 Fireworks (打ち上げ花火、下から見るか? 横から見るか?), which is also known as Fireworks, Should We See It from the Side or the Bottom?, is a romance anime movie released in 2017. It is based on the Japanese television drama with the same title directed by Shunji Iwai in 1993, which was adapted into the anime movie directed by Akiyuki Shinbo in the anime studio Shaft.
Fireworks is set in the fictional beachside town which is inspired by Asahi City in Chiba Prefecture. It depicts the triangle relationships between the three junior-high school students: Norimichi, Yusuke and the heroine Nazuna. Nazuna has a serious family problem and asks Norimichi to help her.
Norimichi and Nazuna moves some different timelines like time travel, which is associated with Your Name. Both anime represents a harsh reality and the power of fantasy.
5. Whisper of the Heart
Whisper of the Heart (耳をすませば), released in 1995, is one of the most recommended Studio Ghibli movies if you like Your Name. The romance Ghibli movie was not directed by the famous Hayao Miyazaki but has been highly rated in Japan.
The romantic anime describes the pure love of teenagers focusing on two main characters: Shizuku Tsukishima and Seiji Amasawa. Shizuku discovers a mysterious antique shop named Chikyuya owned by Shiro Nishi by chance, and then she becomes better acquainted with Jiro's grandson Seiji Amasawa. She tries to doing her utmost for completing a novel, and Seiji working toward to be a violin maker on the other hand.
Both Shizuku and Seiji cannot be honest to their own feeling for each other at first, which is similar to the situation of Taki and Mitsuha in Your Name. Both anime movies show the importance of representing teenager's daily life with fantasy that many anime fans are interested in.
---
If you like Your Name, you should check at least 5 anime movies directed by Makoto Shinkai. This is the list of the most recommended films of all time!
For more info about anime and manga, you might also like these articles below, too!
▽Related Articles▽
▼Editor's Picks▼
---