5 Best Anime like Violet Evergarden
5 Most Recommended Anime Series and Anime Movies like Violet Evergarden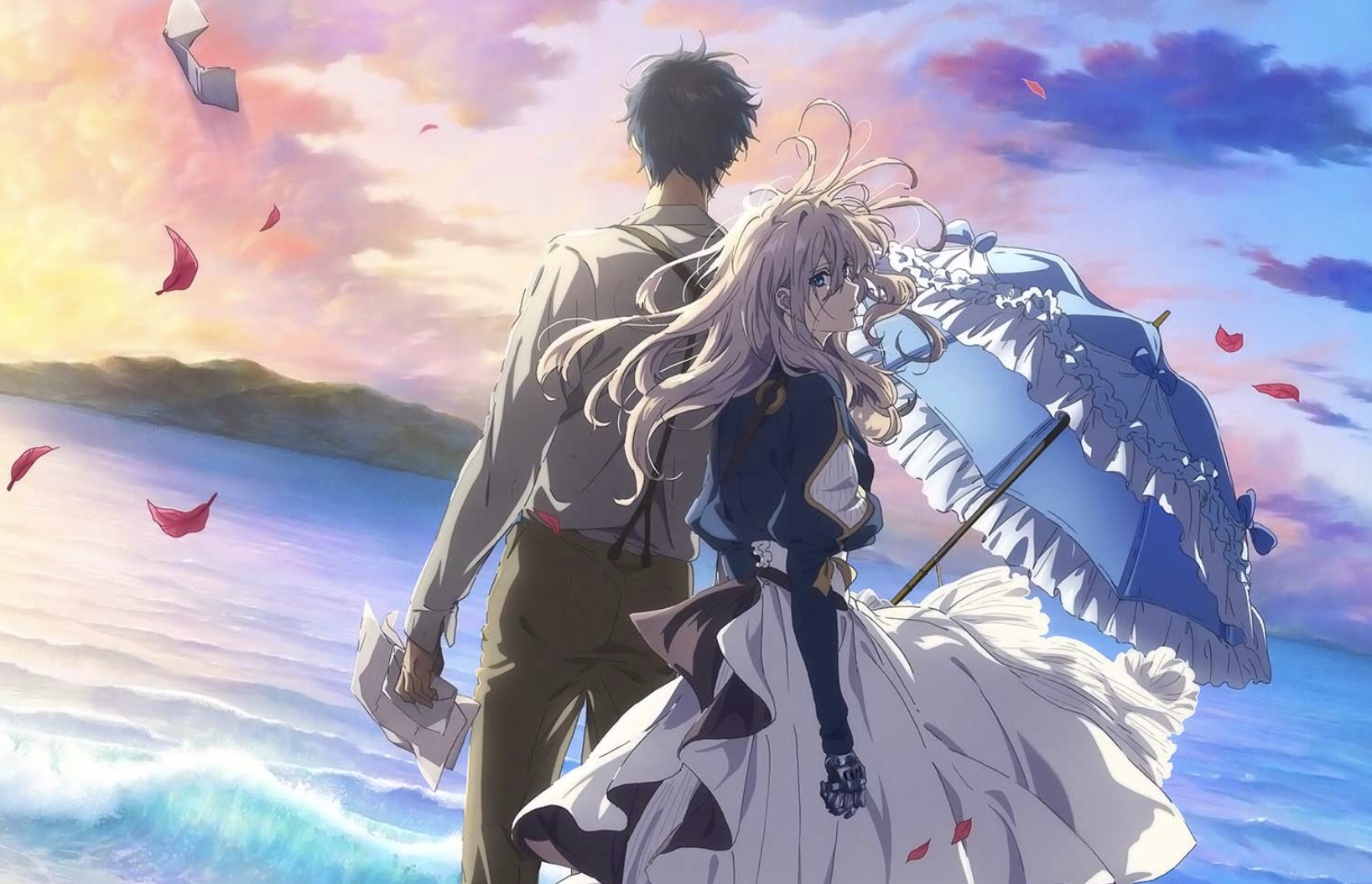 Quite a few anime fans all over the world has been fascinated with a modern drama anime titles Violet Evergarden since it was distributed on Netflix in 2018. The touching story and beautifully-drawn pictures mixed with fantasy and reality move your heart whenever you watch Violet Evergarden.
Following the anime series, the sequel anime movie was released in 2020, which was just what the fans had expected. If you are a big fan of Evergarden who miss is and look for other anime series similar to it, check this list of 5 best anime series and anime movies like Violet Evergarden including the famous classic series and the less-known hidden gems.
Violet Evergarden
Violet Evergarden (ヴァイオレット・エヴァーガーデン) is a modern coming-of-age anime series produced by the renowned Japanese anime studio Kyoto Animation and distributed on Netflix worldwide in 2018. It is based on the same titled light novel series written by Kana Akatsuki and illustrated by Akiko Takase.
There are 13 episodes broadcasted in 2018 in the anime series, and then, the first spin-off anime film Violet Evergarden: Eternity and the Auto Memory Doll was released in 2019. Additionally, the sequel anime movie Violet Evergarden: The Movie was welcomed by the fans in 2020.
Violet Evergarden is set in a fictional world inspired by somewhere in Europe focusing on a blonde-haired young lady with her blue eyes named Violet Evergarden. She, who loses her arms during a large-scale war, has less feelings but develops her personality through her work as an Auto Memory Doll, a kind of ghostwriter for those who cannot write.
1. Maquia: When the Promised Flower Blooms
Maquia: When the Promised Flower Blooms (さよならの朝に約束の花をかざろう), produced by P.A.Works, is a fantasy drama anime movie released in 2018. It is the first anime film directed by Mari Okada, who is known as the screenwriter for Anohana: The Flower We Saw That Day and Her Blue Sky.
Maquia: When the Promised Flower Blooms is set in a remote region, where the people of Iorph live. Iorph is the longevous people who lives for hundreds of years maintaining their teenage appearance. The story moves when they are attacked by the Mezarte army for the blood that grants the outside people long life. The fantasy anime movie centers on an orphaned Iorph girl named Maquia, who takes in a human baby boy Ariel in the forest.
2. Kino's Journey -the Beautiful World-
Kino's Journey -the Beautiful World- (キノの旅 -the Beautiful World-) is one of the most recommended anime series if you like Violet Evergarden. The fantasy adventure anime series is based on the light novel series written by Keiichi Sigsawa and illustrated by Kouhaku Kuroboshi published from 2000. There are two anime adaptions aired in 2003 and 2017.
Kino's Journey -the Beautiful World- follows a teenage girl named Kino who travels around the world with a talking motorcycle named Hermes. She visits a variety of fictional counties that have unique customs and social systems. Each episode stands alone, which has a kind of allegoricalness.
3. A Silent Voice
A Silent Voice (聲の形) is a highly-rated modern anime movie released in 2016 and recommended to watch if you are impressed by the drama in Violet Evergarden. It was serialized on Weekly Shonen Magazine as a manga series between 2013 and 2014, which was adapted into the anime film by Kyoto Animation.
The moving drama anime presents sensitive social themes such as teens bullying, suicide, disabilities, parental divorce and so on. A Silent Voice focuses on two main characters: a deaf girl Shoko Nishimiya and Shoya Ishida who bullied her in elementary school.
4. Iroduku: The World in Colors
Iroduku: The World in Colors (色づく世界の明日から) is slice-of-life and fantasy anime series mixed with fantasy and reality like Violet Evergarden. It was produced by P.A.Works in 2018 consisting of 13 episodes.
Iroduku: The World in Colors is set in Nagasaki in the modern days focusing on high schoolers in the art & photography club. The story begins when a colorblind girl Hitomi Tsukishiro is sent to the world in 2018 from 2078 by her grandmother's magic. The closed-minded girl is changing through the high school life with photography with her grandmother Kohaku Tsukishiro, who is the same age as her in the past world, and other club members.
5. Fullmetal Alchemist
Fullmetal Alchemist (鋼の錬金術師) is one of the most famous and popular fantasy adventure anime series all over the world. It was originally serialized between 2001 and 2010 as a manga series written by Hiromu Arakawa. Fullmetal Alchemist was adaoted into two anime series: Fullmetal Alchemist and Fullmetal Alchemist: Brotherhood. The latter Fullmetal Alchemist: Brotherhood, aired with 64 episodes between 2009 and 2010, is more faithful to the story of the manga series.
Fullmetal Alchemist revolves around the two alchemist brothers: Edward Elric and his younger brother Alphonse Elric. The talented young alchemists try to bring their died mother alive with the alchemy and that ends up in failure. Edward sacrificed his right arm and Alphonse lost his entire body in compensation for the taboo. They set out on a journey in search of the Philosopher's Stone to have their arm and body back.
---
For more info about anime and other Japanese pop cultures, check these articles below, too!
▽Related Articles▽
▼Editor's Picks▼
---