Anime Expo 2022 Perfect Guide
Things to know about Anime Expo 2022 (AX 2022)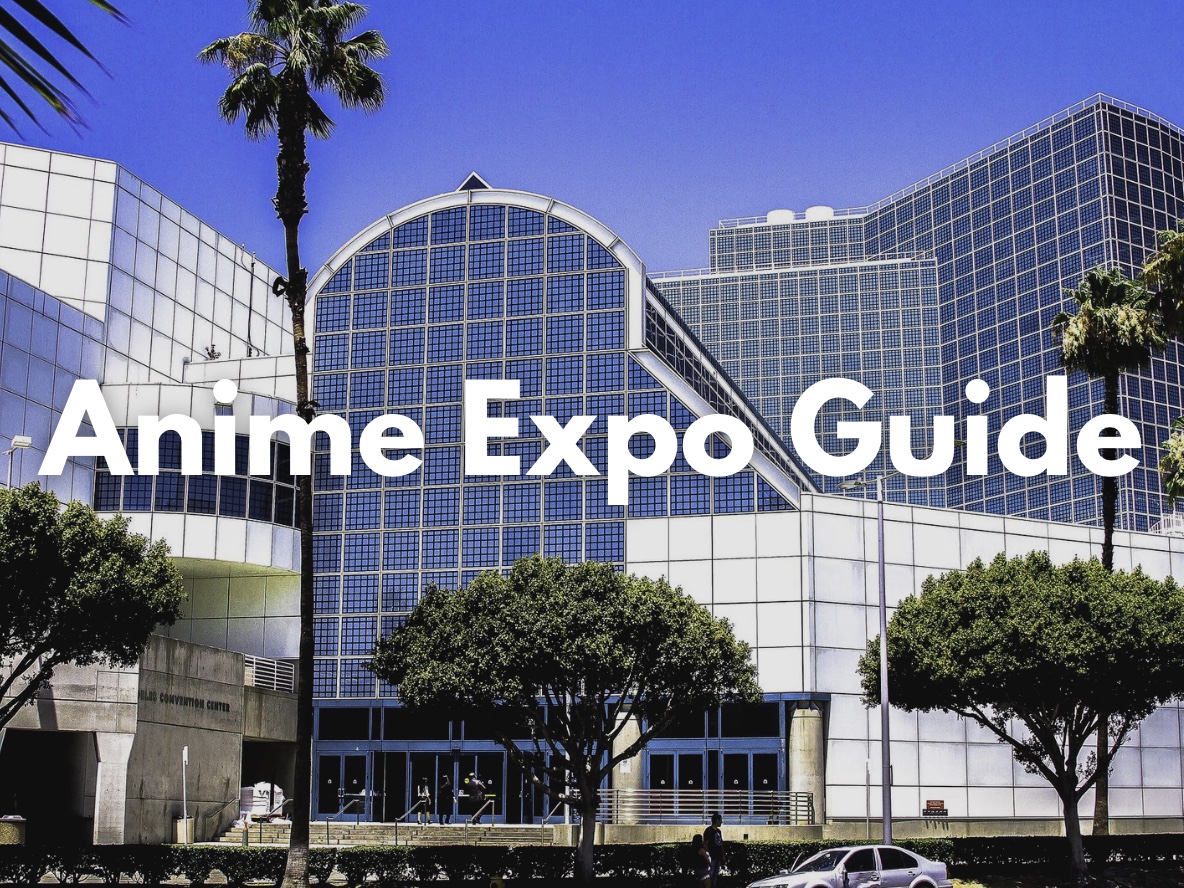 There are more exciting events related to Japanese pop culture like anime all over the world recently. Then, where do anime lovers share the latest information about the trendy and exotic contents with each other? Anime Expo, which is also known as AX, is one of the world's largest anime events.
It first launched in 1992 and is annually held by Society for the Promotion of Japanese Animation in Los Angeles, California for four days in June or July. Over one hundred thousand people gather at Los Angeles Convention Center in the last four years except 2020 and 2021, when Anime Expo had no choice but to be held online due to the spread of Covid-19.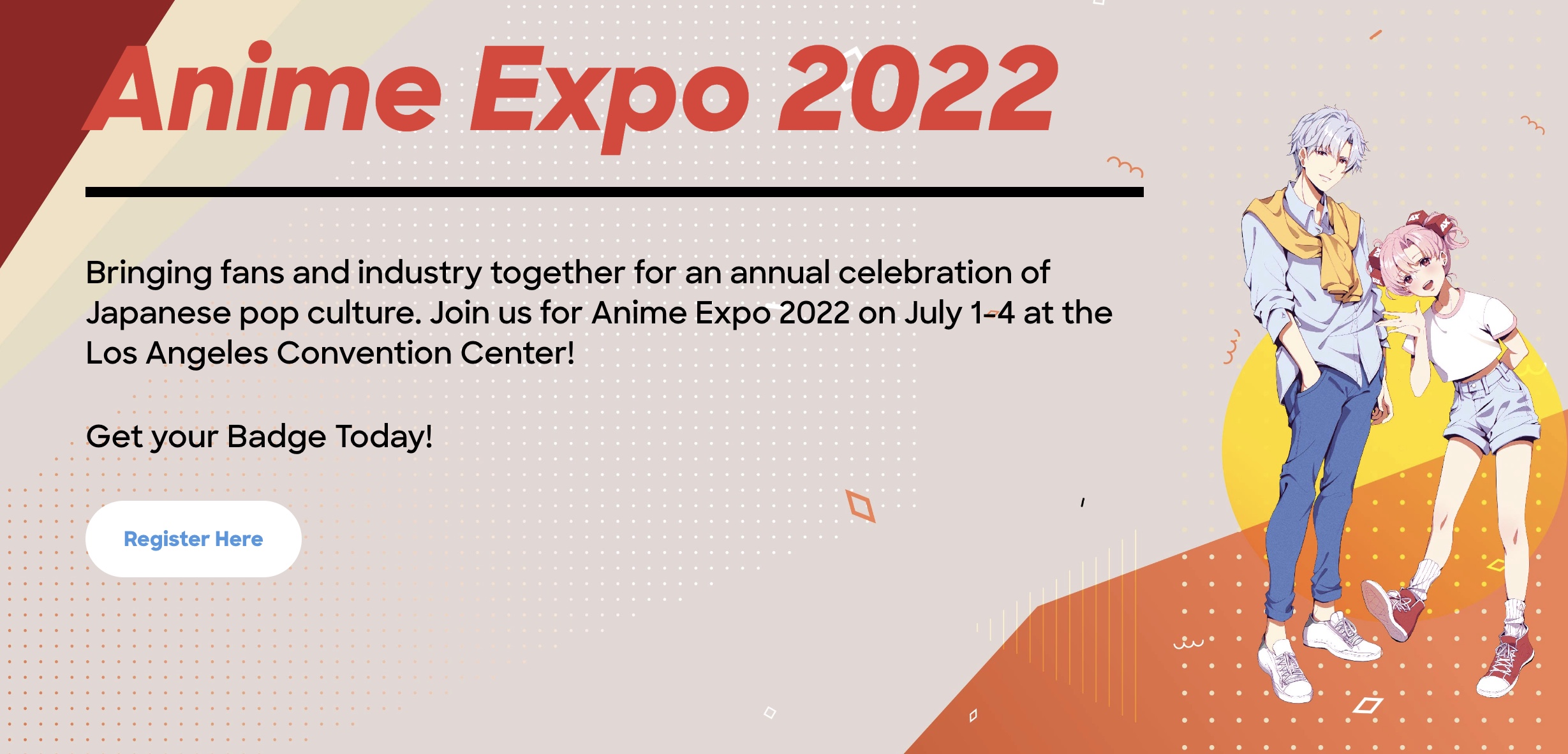 When and where will Anime Expo be held in 2022?
Anime Expo 2022 is held at Los Angeles Convention Center instead of online for the first time in three years. It runs for four days from July 1 to 4, 2022.
What kind of attraction is offered at Anime Expo 2022?
At first, Anime Expo features its signature events such as the gorgeous Welcome & Closing Ceremonies, the international AX Masquerade & World Cosplay Summit USA Finals, the long-running Anime Music Video Competition and so on.
They love Japanese anime partly because of their excellent songs, which are called an Anisong. Anime Expo plans to host exclusive concerts including some famous names in Japanese Anisongs. Check the past great concerts at Anime Expo here: https://www.anime-expo.org/activity/concerts/
In addition to Industry Panels that introduces renowned people including anime directors and other creators, Premieres & Screenings delivers the hottest information about a brand new series and well-known classic. AX's guest list includes famous producers, voice actors and actresses, artists, etc. All guests listed here: https://www.anime-expo.org/guests/
There are a large number of booths of anime companies and their trendy works in Exhibit Hall while Entertainment Hall invites cosplayers and other people with various hobbies.
Schedule of AX 2022
The timetable for four days of AX 2022 has been revealed here: https://www.anime-expo.org/ax-schedule-2022/, a key to fully enjoy the enormous event. Attendees will be satisfied with the lineup of events, especially the recent contents such as Kaguya-sama: Love Is War -Ultra Romantic- Festival and My Hero Academia OVAs North American Premiere.
Set your heart ablaze! Aniplex of America is proud to present the Third Anniversary Celebration of Demon Slayer: Kimetsu no Yaiba featuring special guests Natsuki Hanae, the voice of Tanjiro Kamado, and Producer Yuma Takahashi! 🌊 pic.twitter.com/yirOe3AeVW

— Anime Expo (@AnimeExpo) June 21, 2022
Celebrate 35 years of JoJo's Bizarre Adventure at #AX2022! We'll be joined by Golden Wind actors: Phillip Reich (Giorno), Ray Chase (Bucciarati), and Lizzie Freeman (Trish). Plus Stone Ocean actors: Kira Buckland (Jolyne) and Yong Yea (Pucci).
More info: https://t.co/yZT5qlbtgK pic.twitter.com/6qNQG0h80y

— Anime Expo (@AnimeExpo) June 14, 2022
Get hyped for the Thousand-Year Blood War arc with a big Bleach bash! We'll be making announcements, playing special messages from Japan, unveiling new exclusive content, and more.
More Info: https://t.co/nQjquXr2jg pic.twitter.com/HLOW9K7sDh

— Anime Expo (@AnimeExpo) June 13, 2022
There are also programs about games and VTubers as well as anime. It has been just announced that Japanese largest VTuber agency Hololive Production joins Anime Expo 2022.
How to attend Anime Expo 2022
Participants need to get a badge for Anime Expo 2022 by buying registration options from 1 to 4 days. Here is the price list:
4-Day General Attendee: $160
4-Day Child (age 6-13): $40
1-Day Friday: $80
1-Day Saturday: $80
1-Day Sunday: $80
1-Day Monday: $50
You can buy a badge onsite, but it takes higher than purchasing online before.
Next, don't forget to activate a badge once you receive it.
Check more tips here before visiting the site: https://www.anime-expo.org/register/howtoattend/
Anime Expo at Los Angeles Convention Center
Learn a lot about Anime Expo in advance and enjoy the biggest and exclusive anime event more than any others!
---
For more information about anime and other Japanese pop cultures, check these articles below, too!
▽Related Articles▽
▼Editor's Picks▼
---