5 Best Japanese Deodorants for Men
Must-buy men's Japanese deodorants and antiperspirants to reduce body odor and keep you dry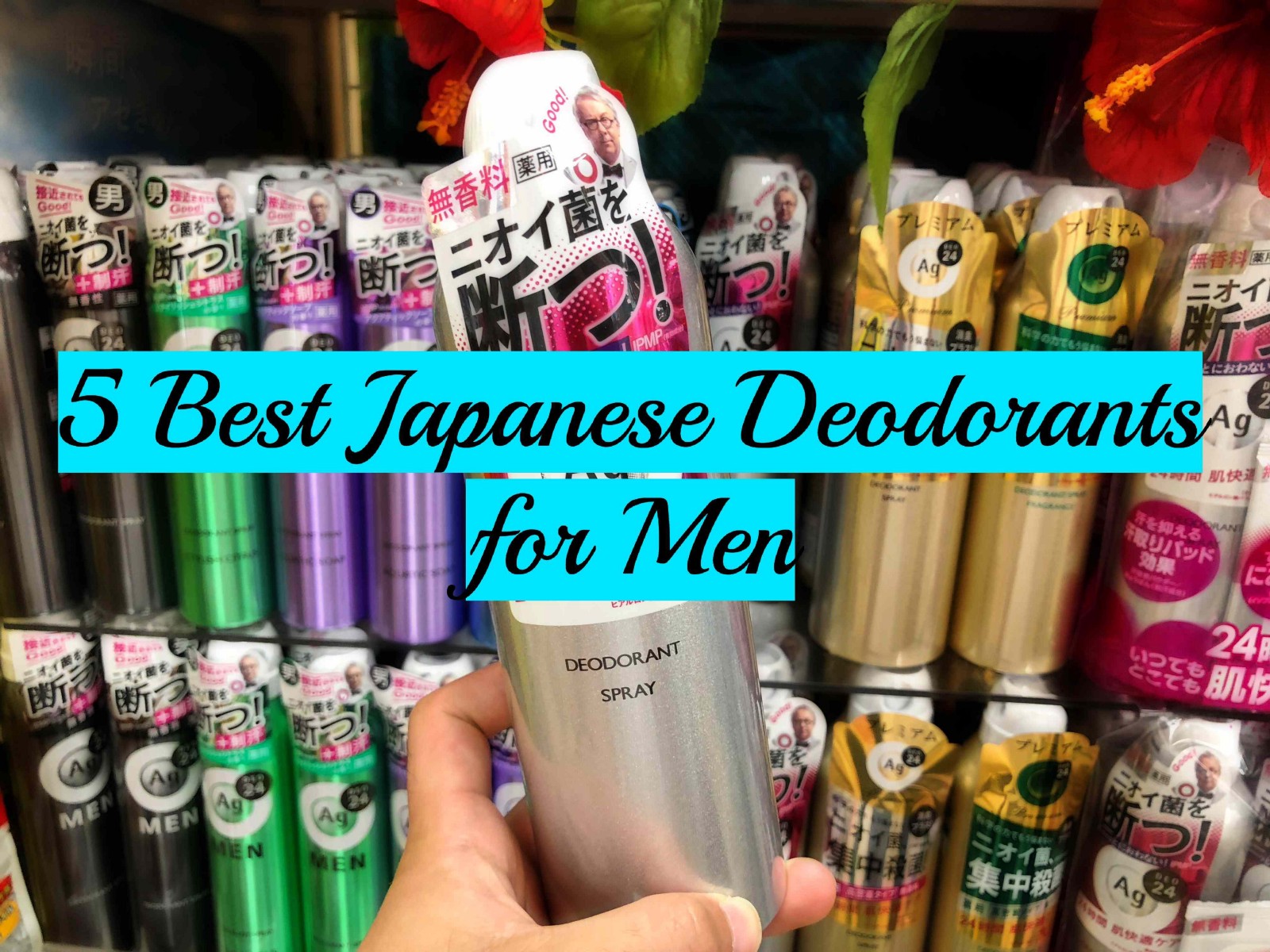 Sweating or smelling is one of crucial problems for you in the hot seasons, especially in summer. However, there are some useful items to reduce or eliminate your sweat or body odor in Japan. Have you heard that Japanese deodorants and antiperspirants don't work well before? That is not true. Now, you can buy a variety of effective deodorants and antiperspirants with the latest technology and science, from spray and gel to roll-on types. Here are 5 best Japanese men's deodorants to reduce your body odor and excessive sweat that are sold at discount stores and drugstores in Japan at an affordable price.
1. Deonatulle Soft Stone for men
Price: ~1,000 yen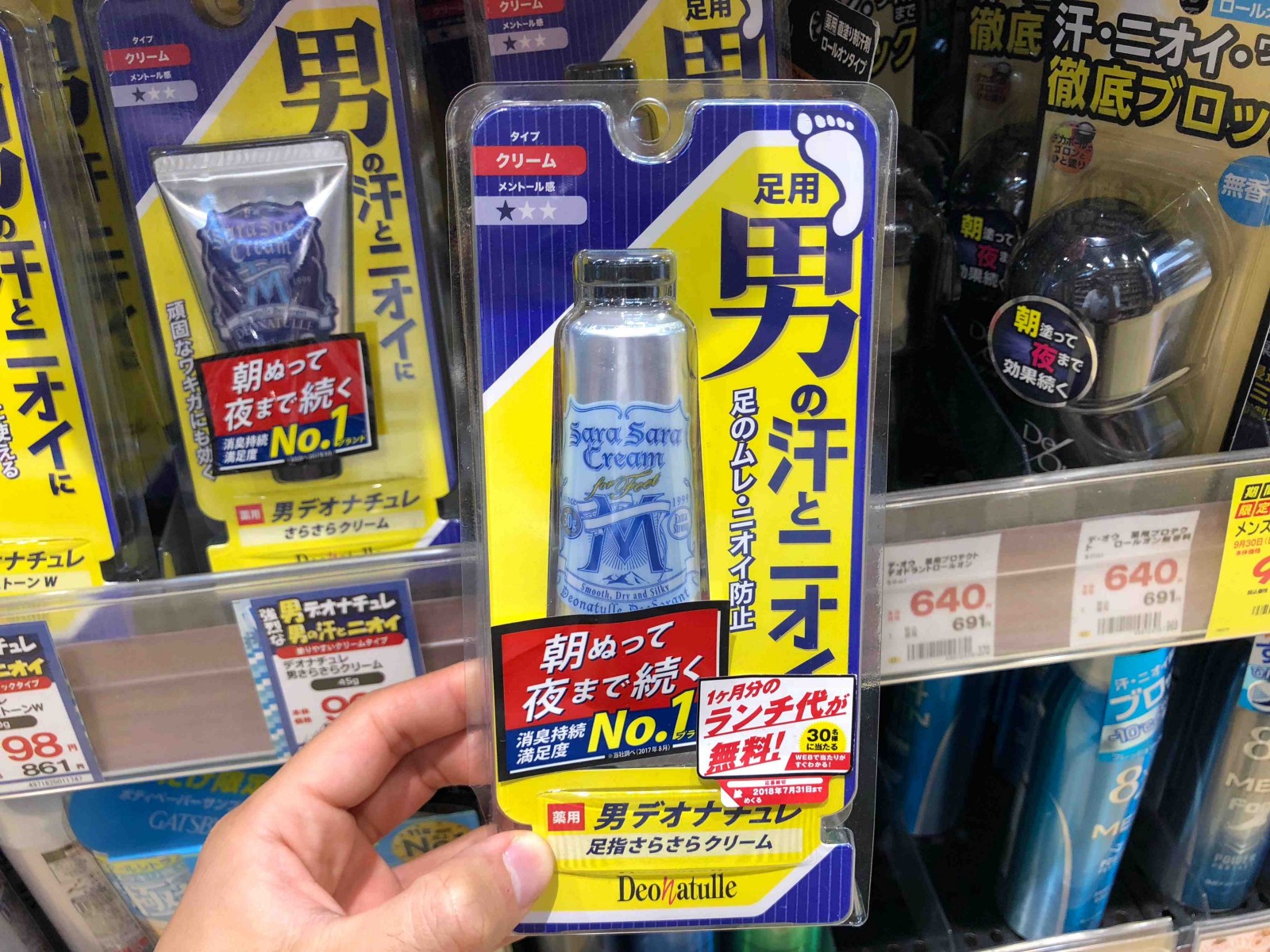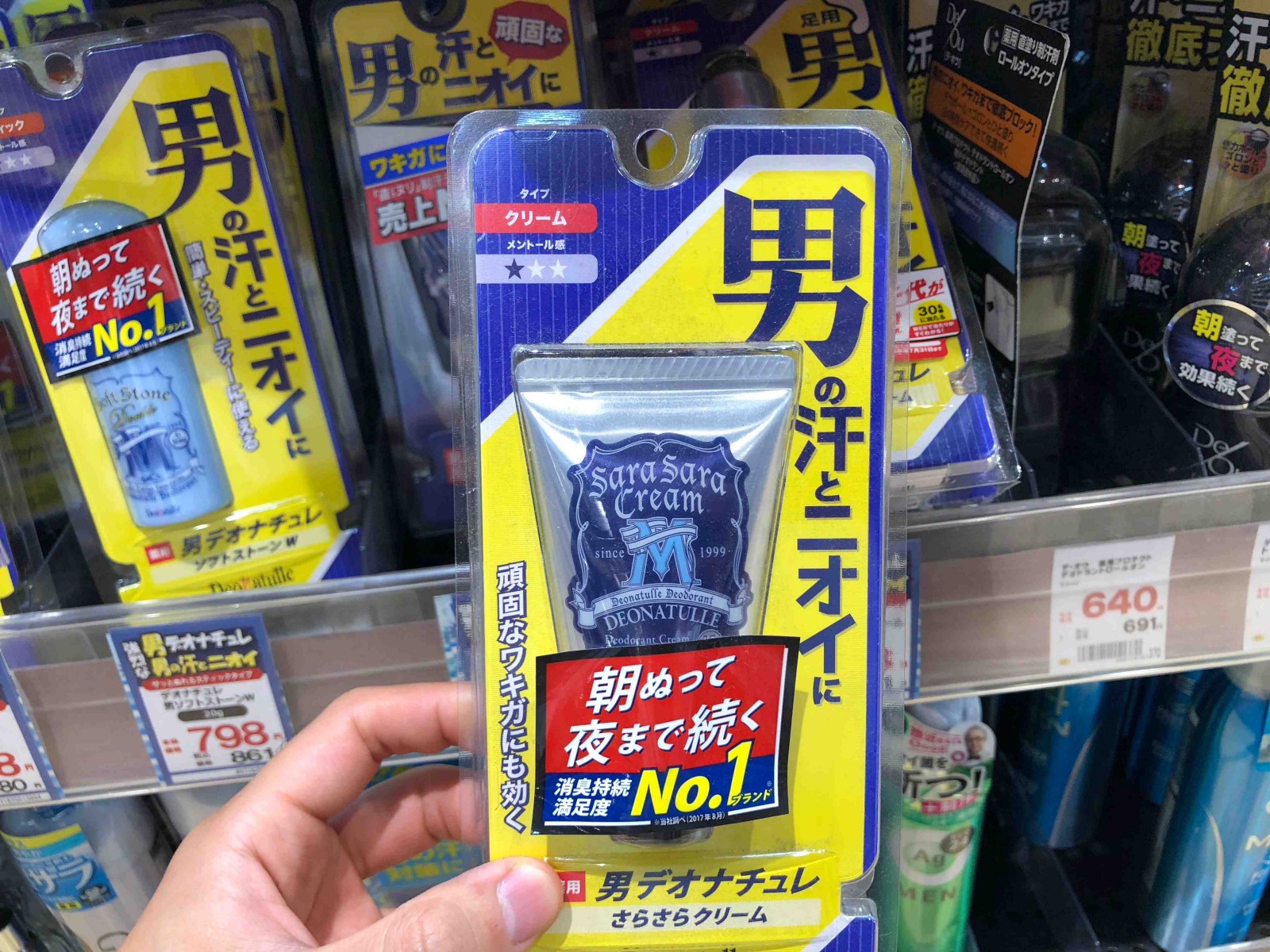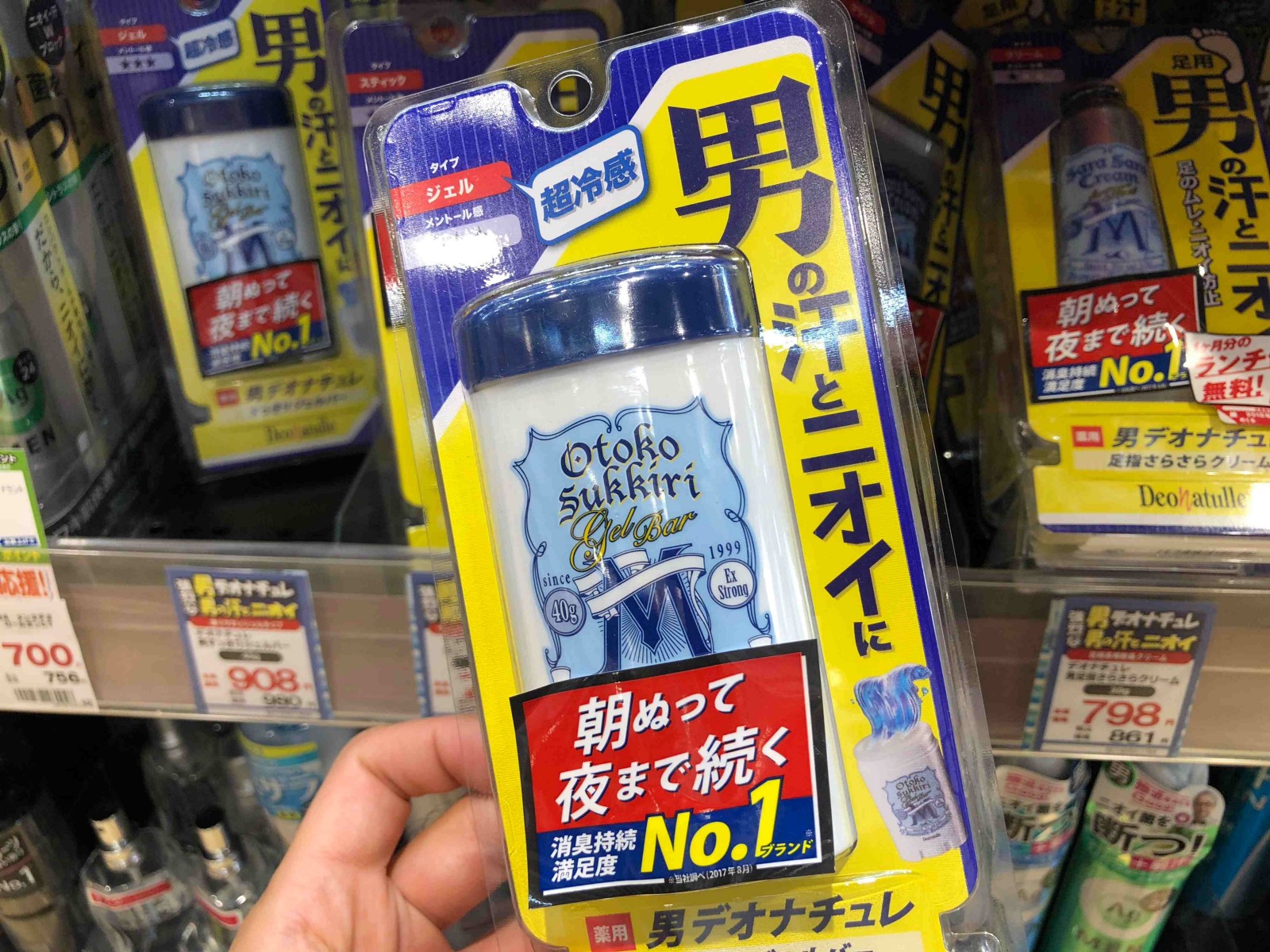 Deonatulle Soft Stone is one of the top-selling deodorants in Japan. The deodorant company Deonatulle offers various types of the item including cream, gel and roll-on to prevent you from sweating much and get rid of the body odor. They make a long-lasting contribution until night since you use it in the morning.
2. Shiseido Ag Deo 24 for Men
Price: ~1,000 yen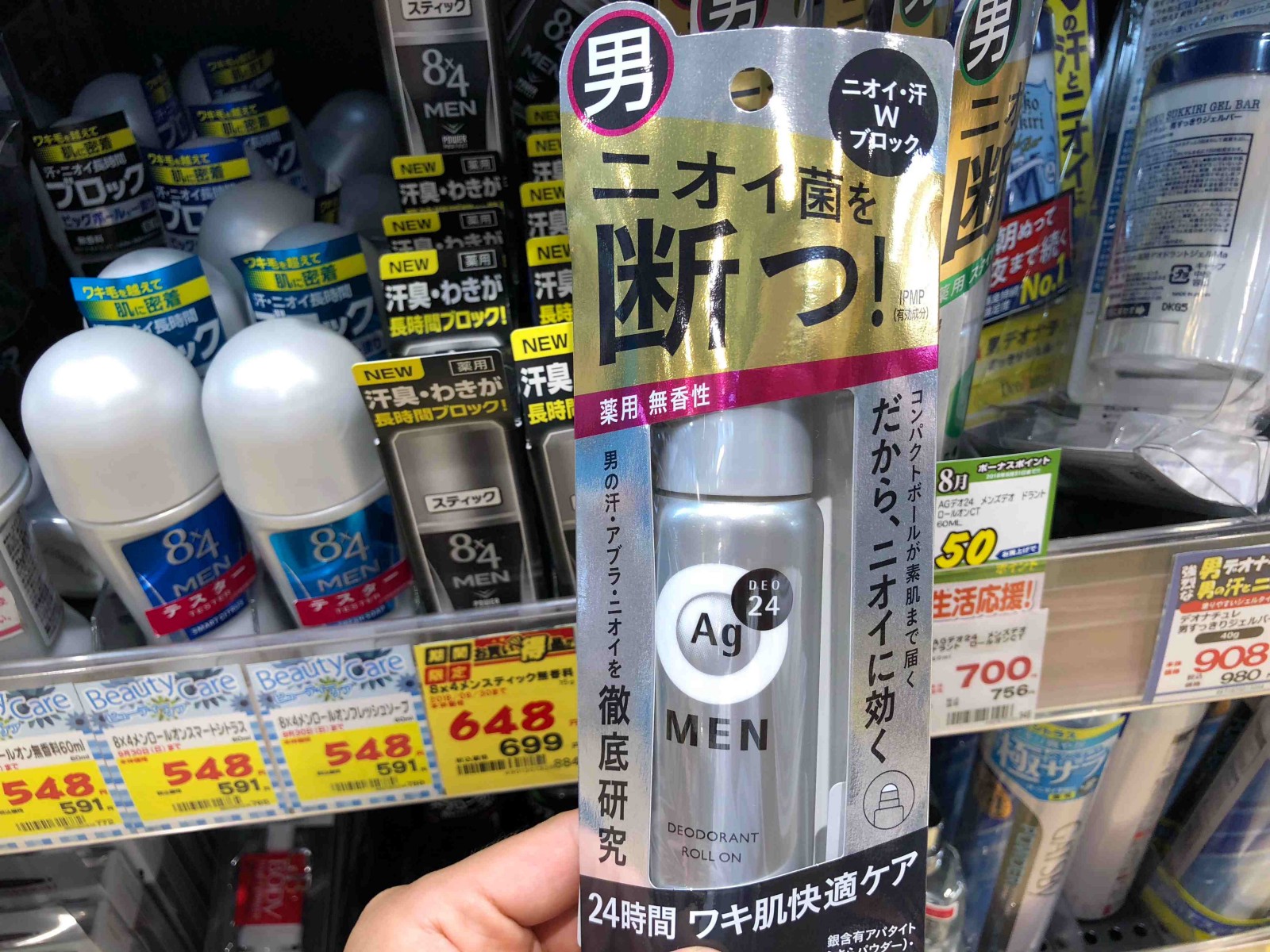 Ag Deo 24 for Men is one of the most popular deodorant and antiperspirant brands for men in Japan, produced by Shiseido, a top Japanese cosmetics producer. There are several kinds of Ag Deo 24's deodorants, and spray and roll-on types are highly recommended to use quickly. You can feel cool after using the spray.
3. 8×4 (Eight Four) Men Deodorant Spray and Roll-on
Price: 500-600 yen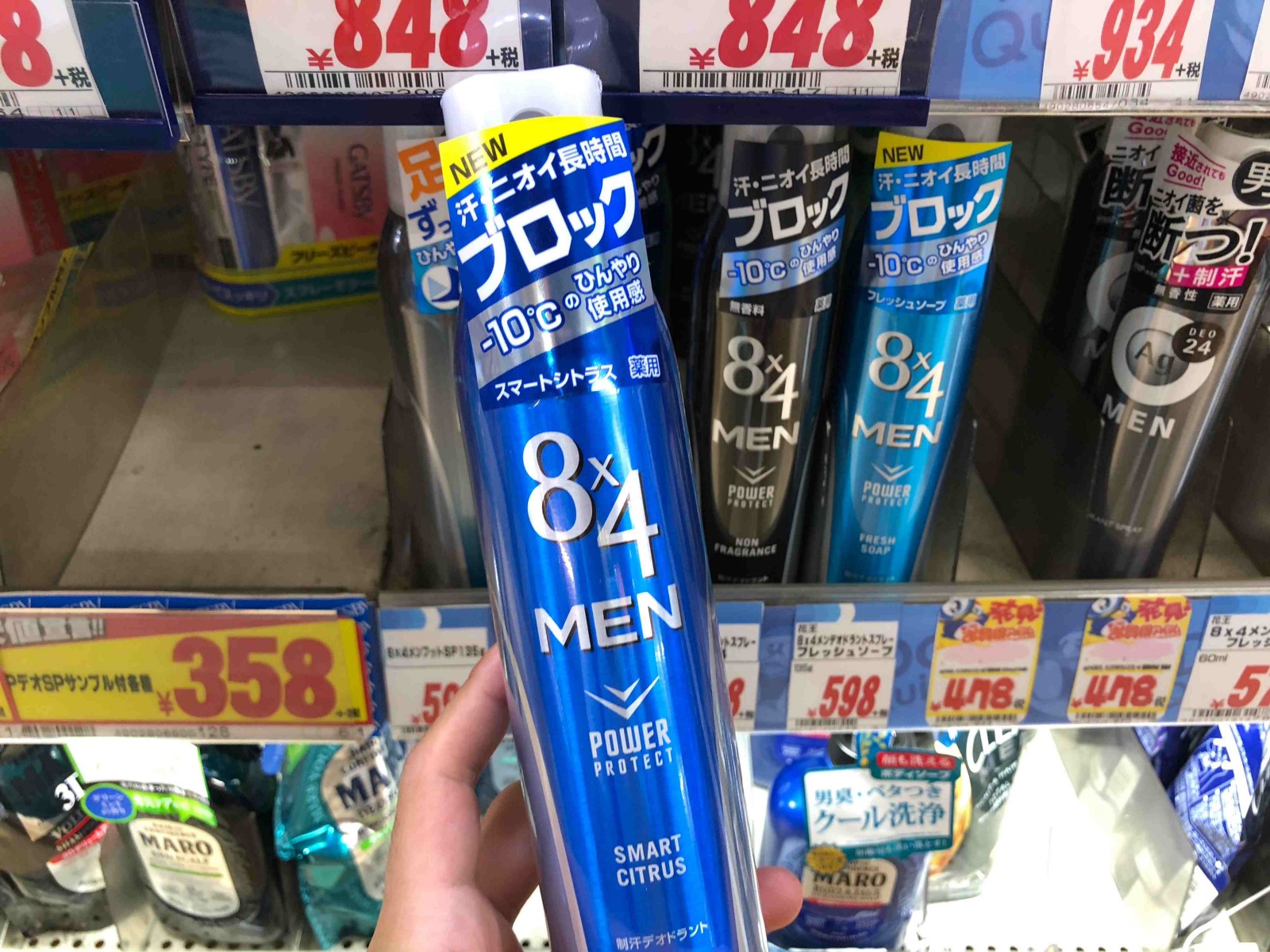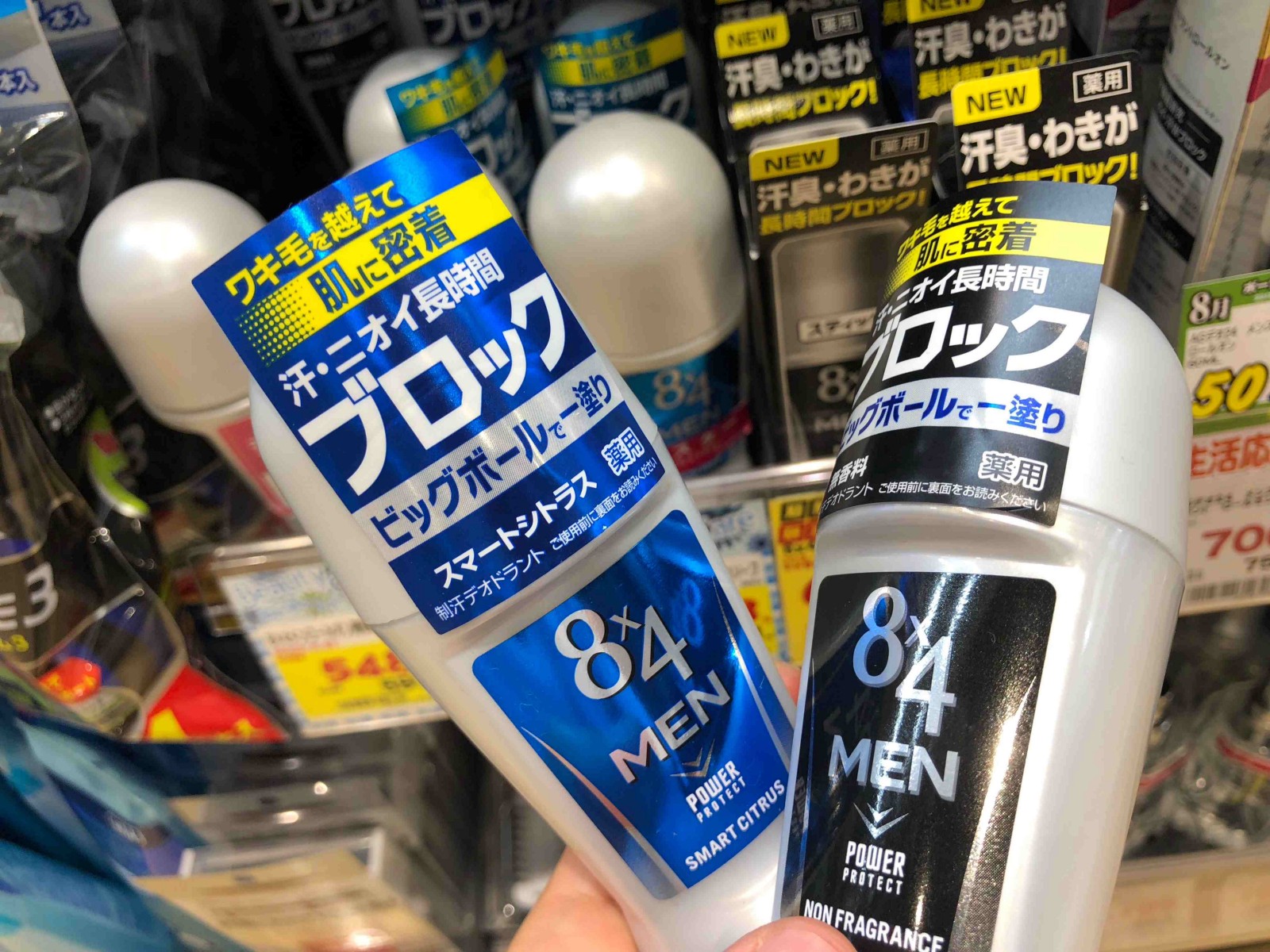 8×4 (Eight Four), the worldwide famous deodorant brand, is managed by German leading brand NIVEA and Japanese company Kao. It has released top-selling deodorants since it's business started in Japan in 1974. Its spray deodorant is one of the most popular Japanese deodorants for the various kinds of aromas such as soaps and citrus.
4. AXE Fragrance Body Spray
Price: 500-600 yen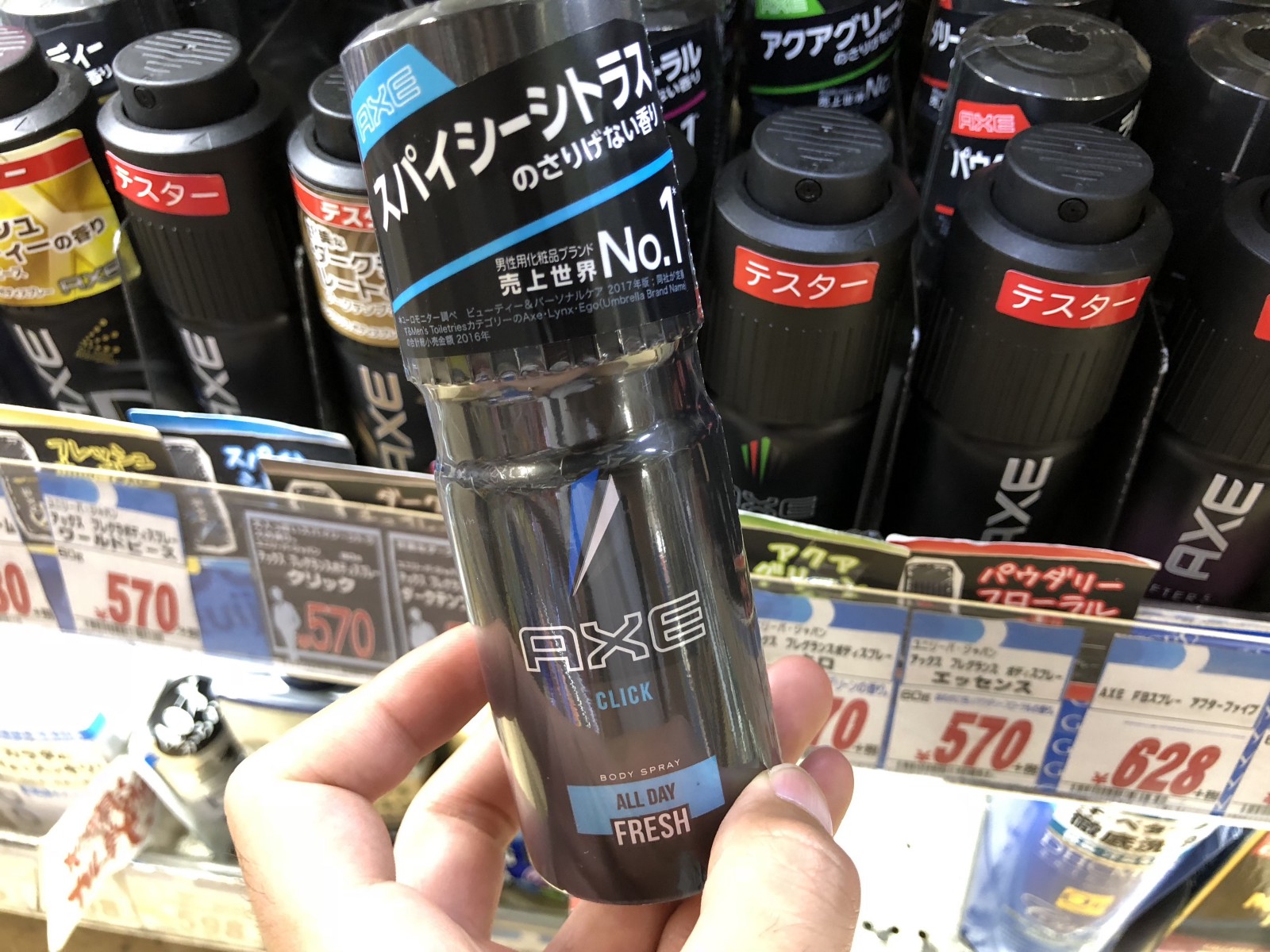 AXE is also the leading deodorant brand which is managed by the globally famous company Unilever. Its signature product AXE Fragrance Body Spray is really handy and has a wide lineup of the smells (around 10 kinds in Japan) at a budget price. Enjoy the never-get-tired smells like fashion.
5. Gatsby Facial Paper
Price: 300–400 yen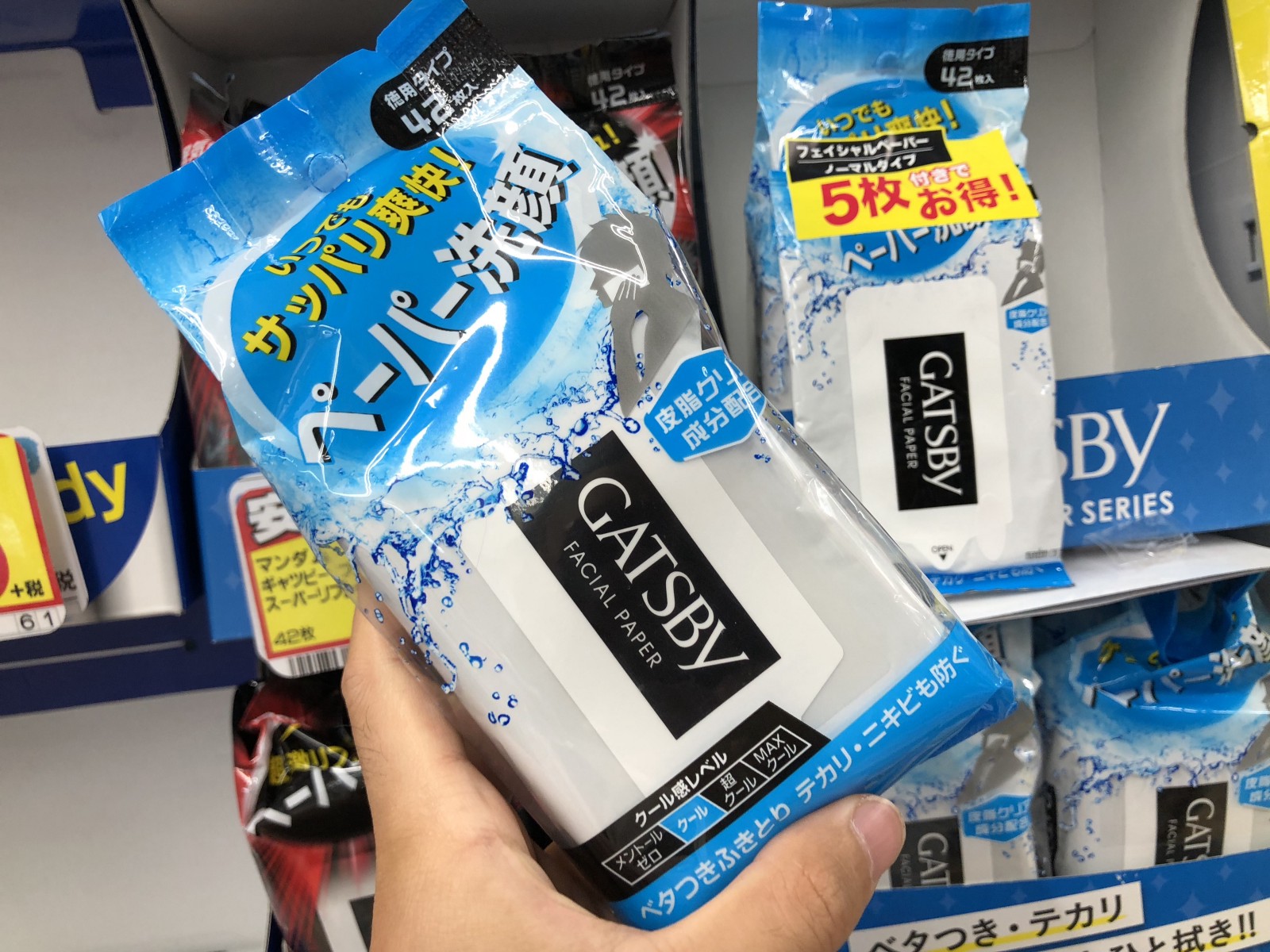 This facial wet paper is an essential item in the hot seasons to wipe up your sweat and reduce body odor. The products are produced by Gatsby, one of the largest and most popular Japanese skincare brands. The facial paper helps you to clean your face anytime and anywhere without shower.
+1. Underarm Pad
Price: 500–600 yen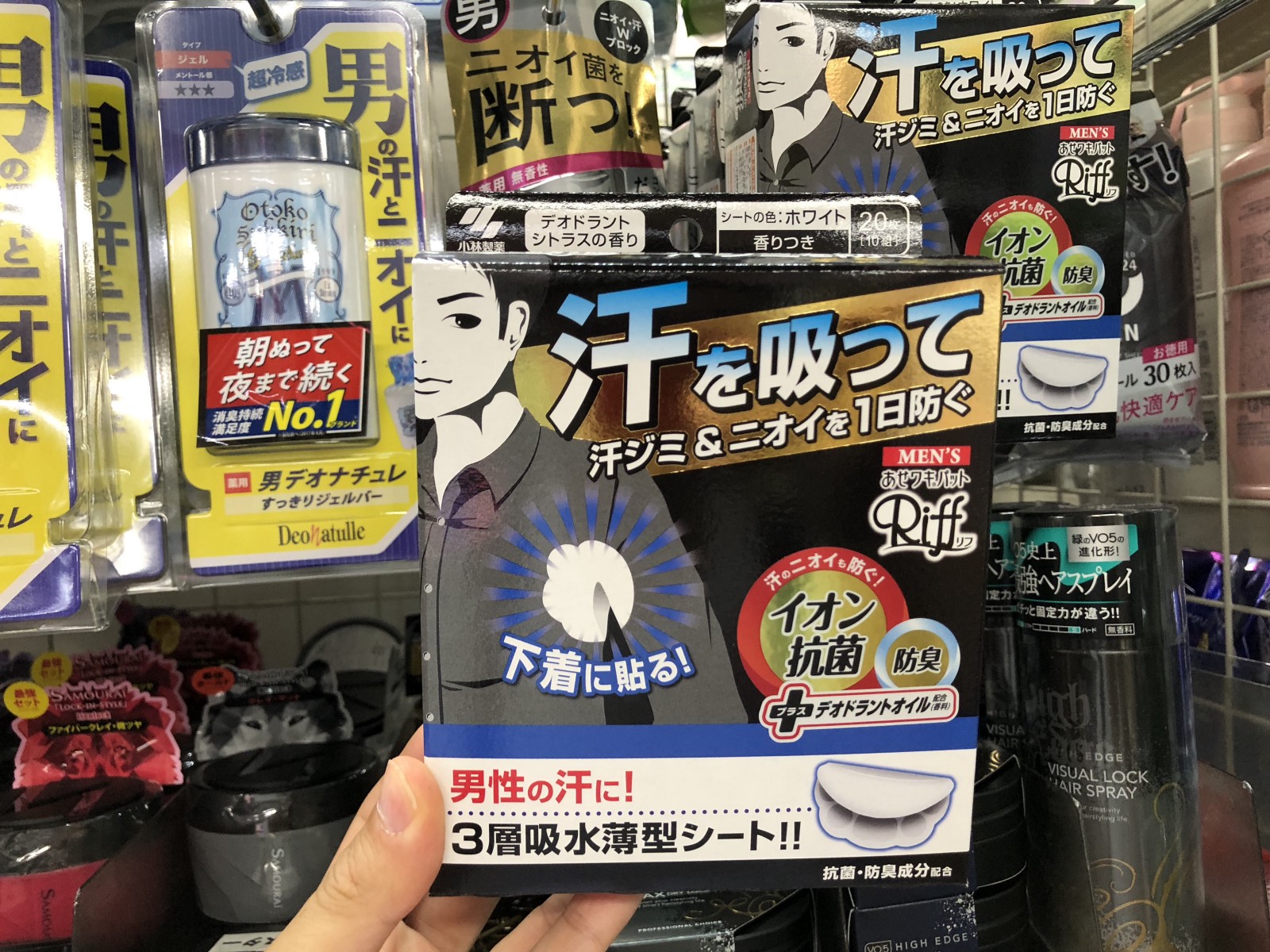 This underarm pad by Riff, consisting of three thin water-absorbing layers is recommended for those who are worried about underarm sweating on the shirt or T-shirt. The pad put inside clothes prevents the sweat from permeate them. Additionally, it also helps to reduce body odor.
▽Another Must Buy Japanese Deodorants▽
With the effective Japanese deodorants and antiperspirants, you will never be told "Wow, you're drenched in sweat!". And the items above are sold for under 1,000 yen (about $10) at any drugstores and discount stores like Don Quijote. For more info about things to buy in Japan, check these articles below.
▽Related Articles▽
▼Editor's Picks▼
---