10 Best Japanese Men's Skin Care Products
Affordable Men's Grooming Products in Japan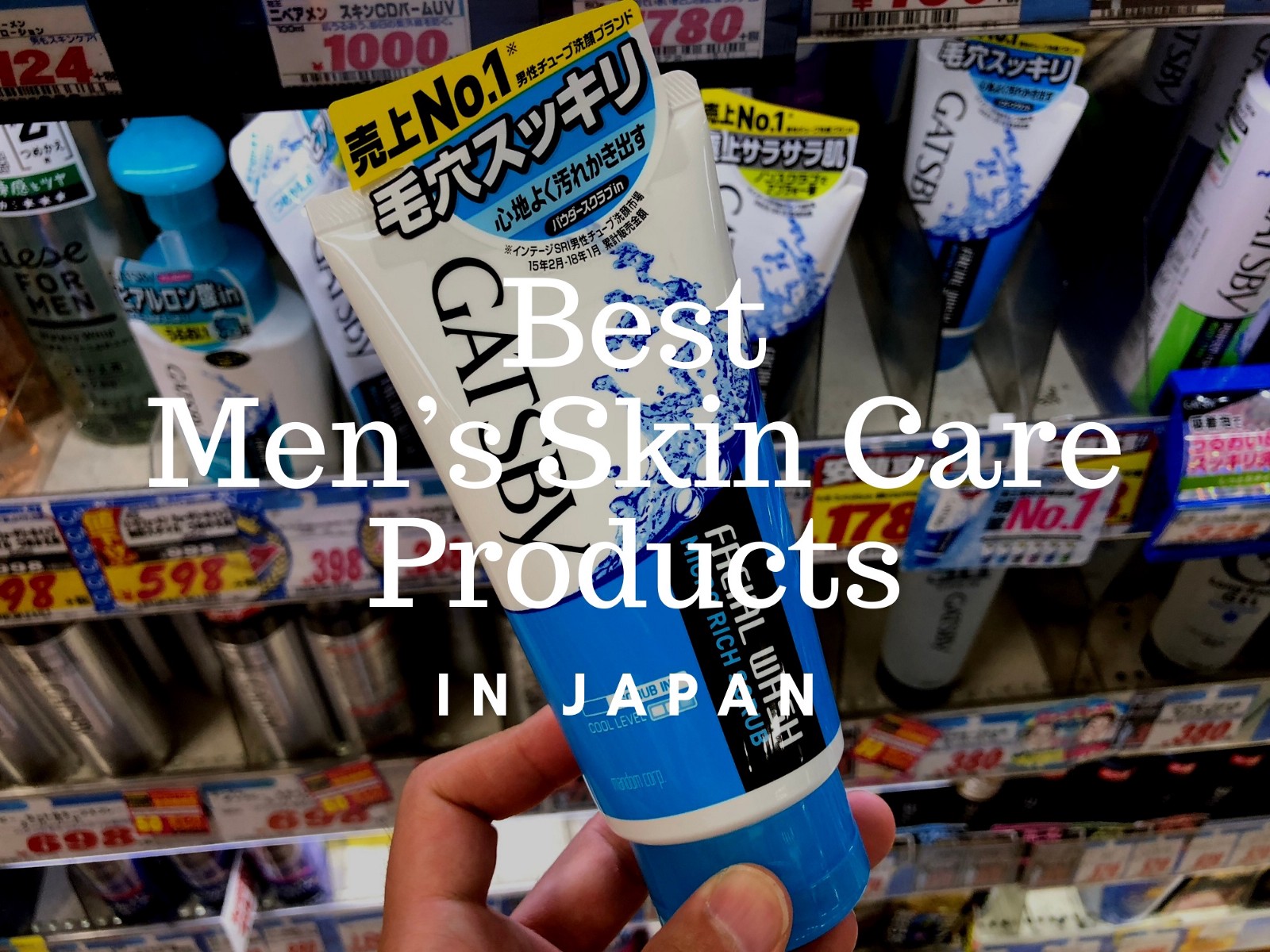 Maintaining good skin care with high-quality cosmetics products is important not only for women but also for men. Japan has a great number of appreciated grooming companies offering effective skincare products reasonably. You can get those grooming products at drug stores and discount stores like Don Quijote at lower prices than you expect. Here are 10 best Japanese men's grooming products that you can buy at an affordable price in Japan.
Let's upgrade your skincare products and tools to keep your skin well-groomed.
---
1. GATSBY Facial Wash Micro Rich Scrub
Price range: 200–300 yen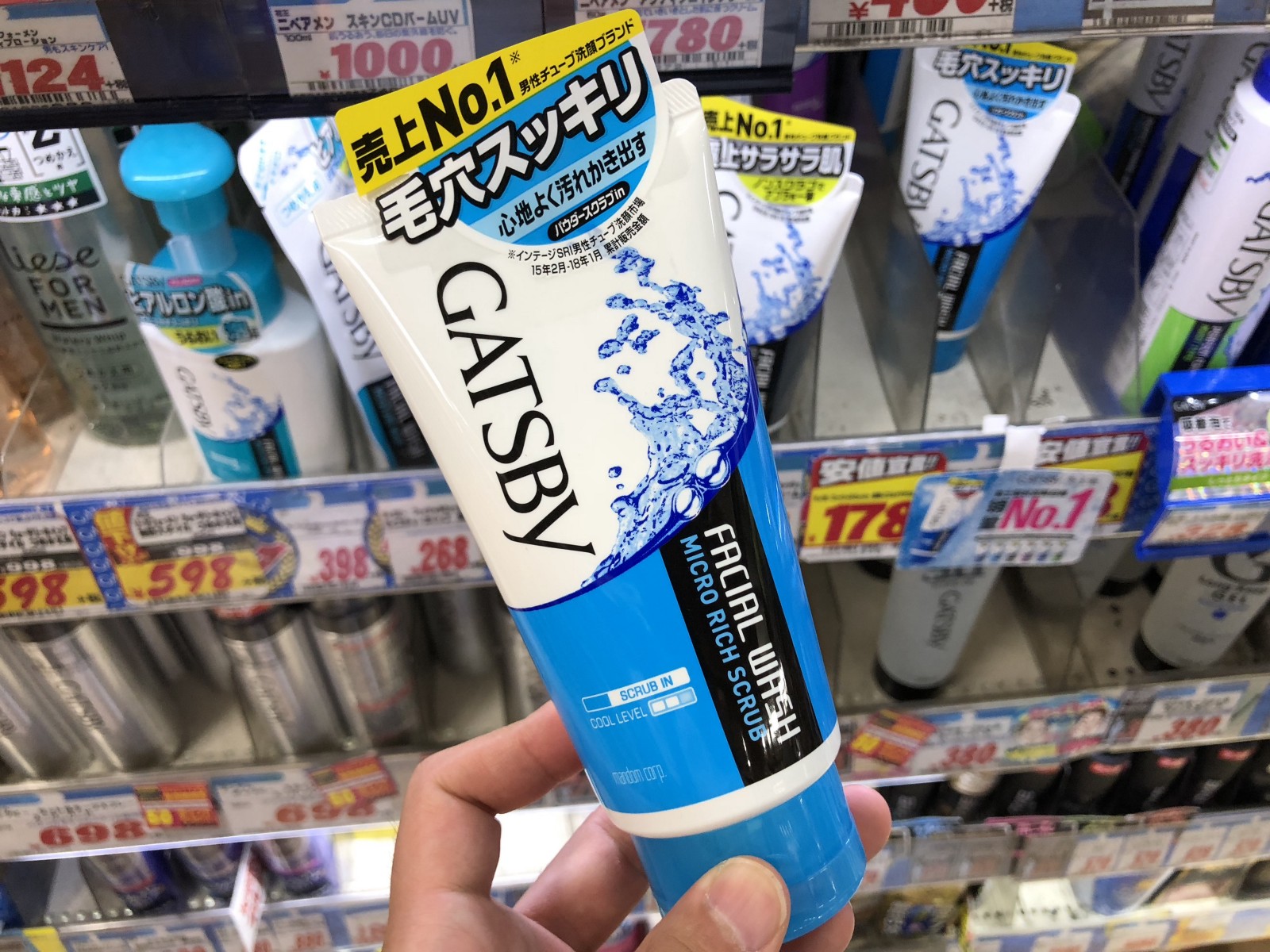 GATSBY, produced by the Japanese distributer Mandom, is one of the most popular men's skin care brands in Japan, and its facial wash products are a standard choice for men. There are several types of the GATSBY's face washes from Micro Rich Scrub to Acne Care Foam.
2. MARO Foam Facial Wash
Price range: 500–600 yen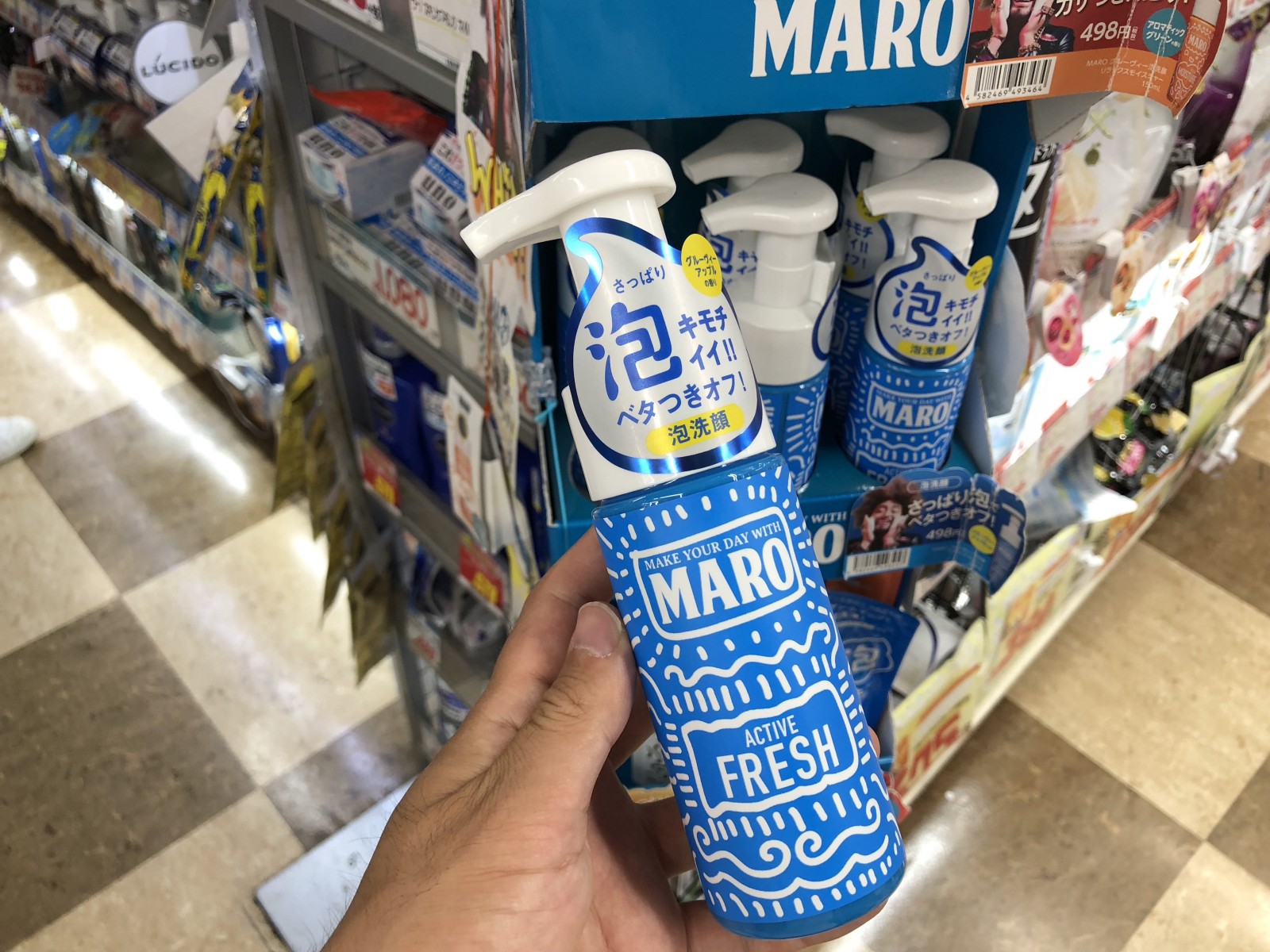 Do you think it is too much trouble to make a lather with the soap every morning and evening? In that case, this foam type facial wash is perfect for you: MARO Groovy Foam Facial Wash. You can wash your face with high-density and spongy foam just with one push.
3. OXY Facial Wash -White Wash-
Price range: 400–500 yen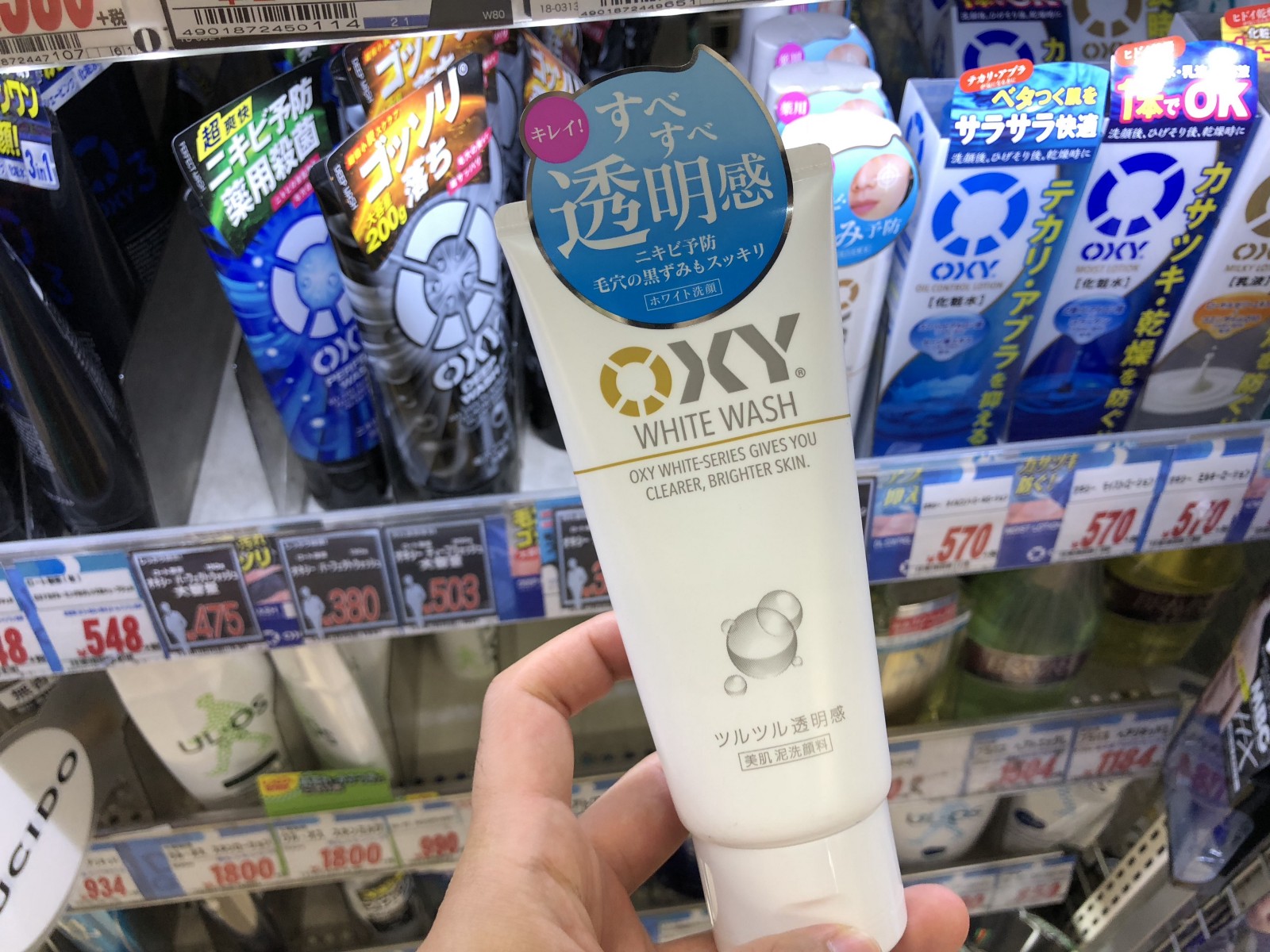 OXY, the skin care brand of Rohto Pharmaceutical Co., Ltd., is one of the most popular Japanese facial wash brands. There are various kinds of OXY face cleansing products, and White Wash is good for your more brighter skin. It prevents acne and remove dirt from the pores on your nose.
4. UNO Whip Wash Black
Price range: 200–300 yen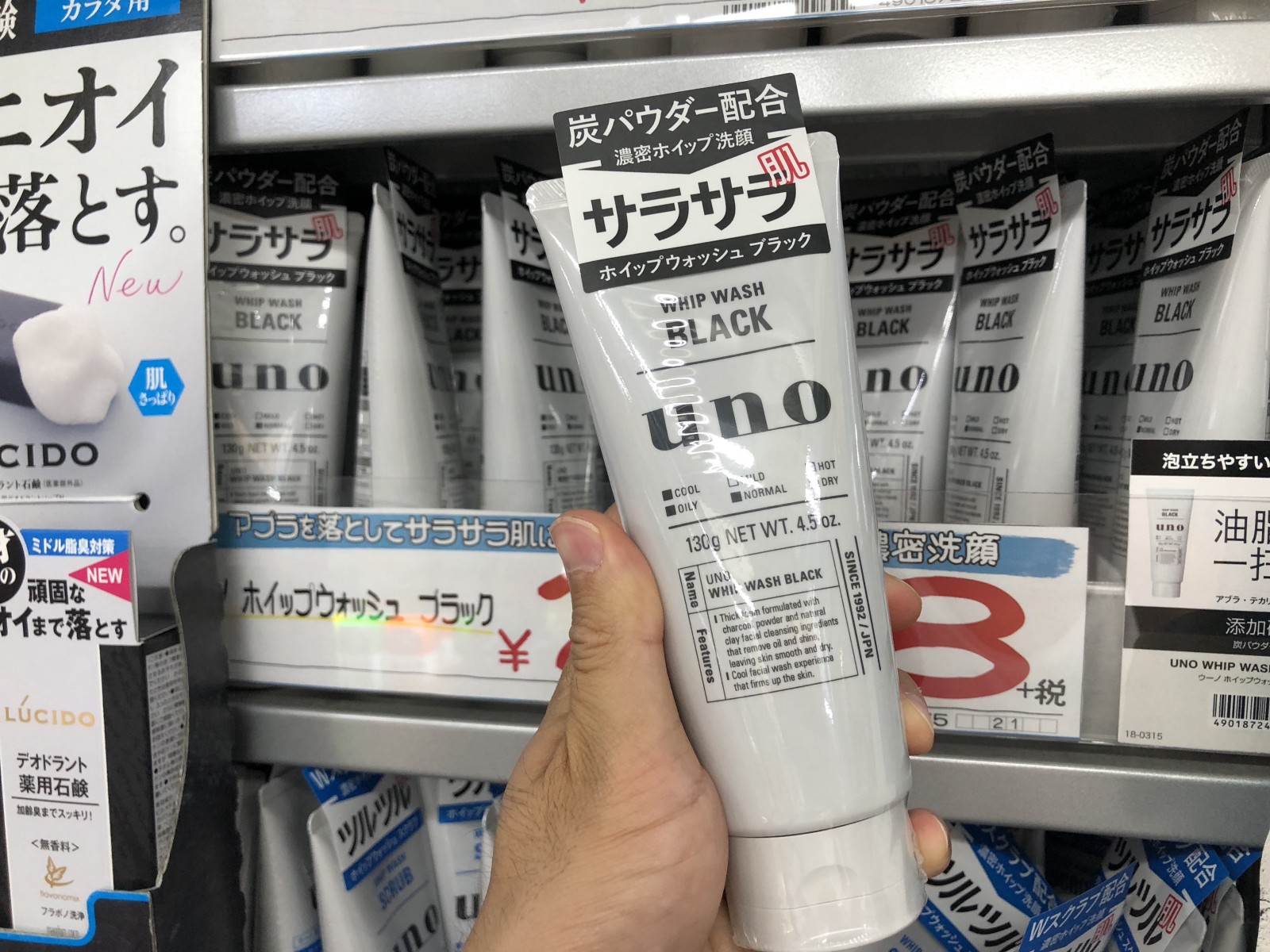 Uno is the cosmetics brand for men produced by Shiseido, one of the longest established companies in Japan, offers brightening and anti-aging skincare products. UNO Whip Wash Black is a cream facial wash including charcoal powder. For delicate skin, it doesn't include scrub.
5. Lucido Lotion Q10
Price range: 600–700 yen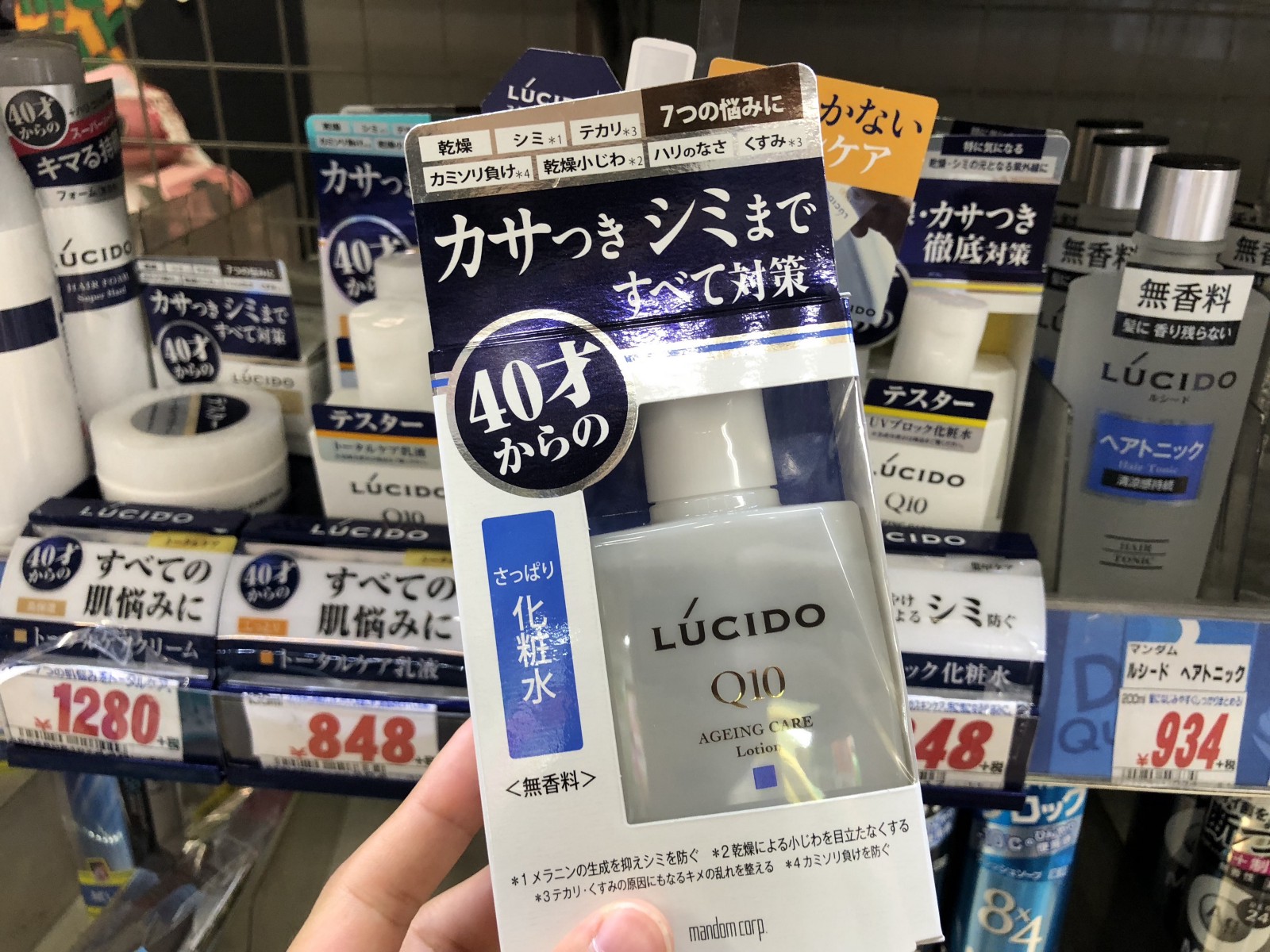 Lucido is the grooming brand for men in their forty produced by Mandom as well as GATSBY. Lucido Lotion Q10 totally takes care of skin problems that men from 40s have. The skin care lotion includes coenzyme q10 and is free from artificial preservatives.
6. MEN's Biore Facial Sheets
Price range: around 300 yen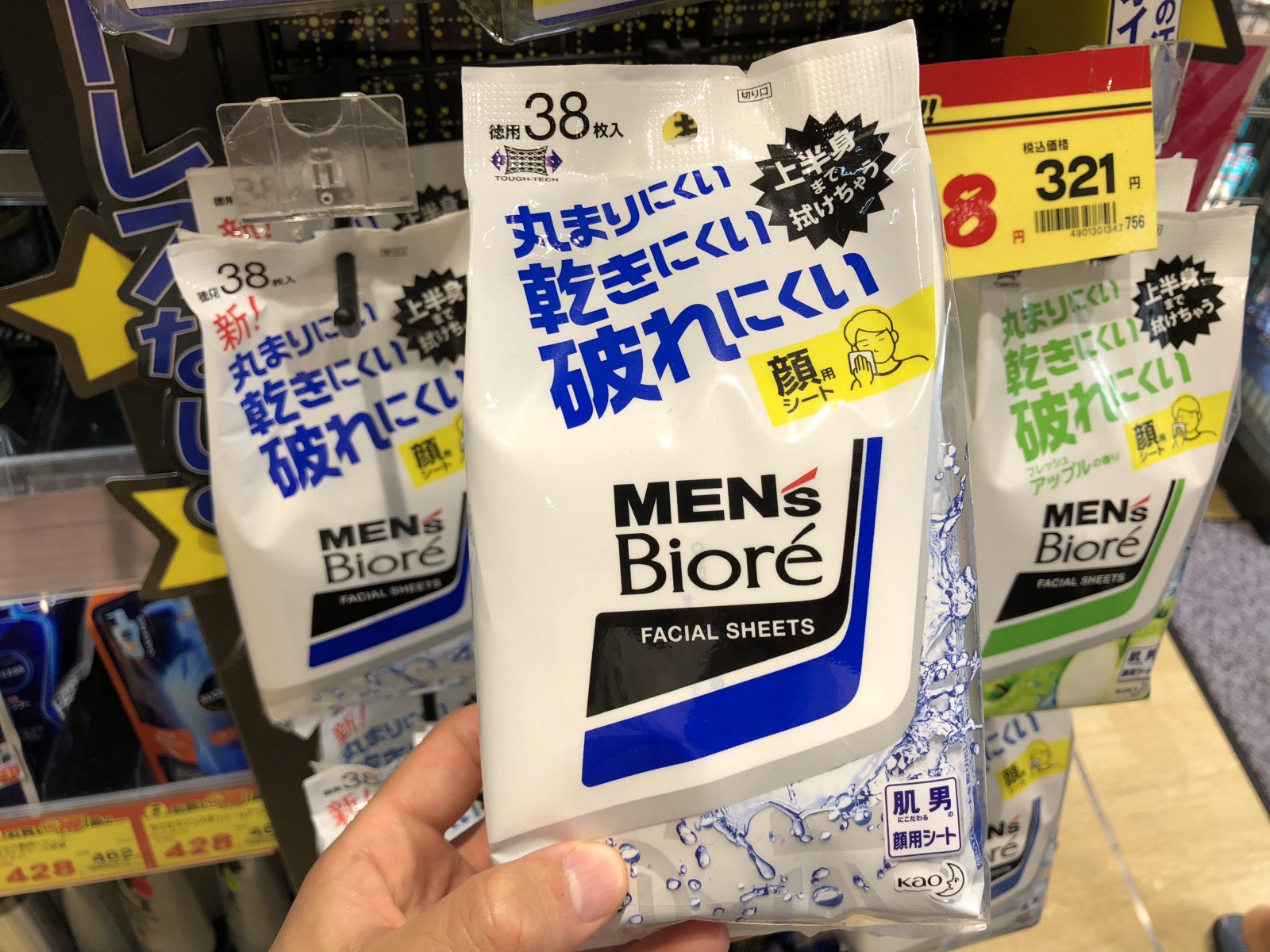 Men's essential skin care items are offered by MEN's Biore produced by Kao Corporation, one of the largest cosmetics company in Japan. You can clean up your face with these facial sheets. You should carry a package of the facial sheets at least throughout the year especially during summer.
7. GATSBY Deodorant Body Paper -Ice Fruity-
Price range: 300–400 yen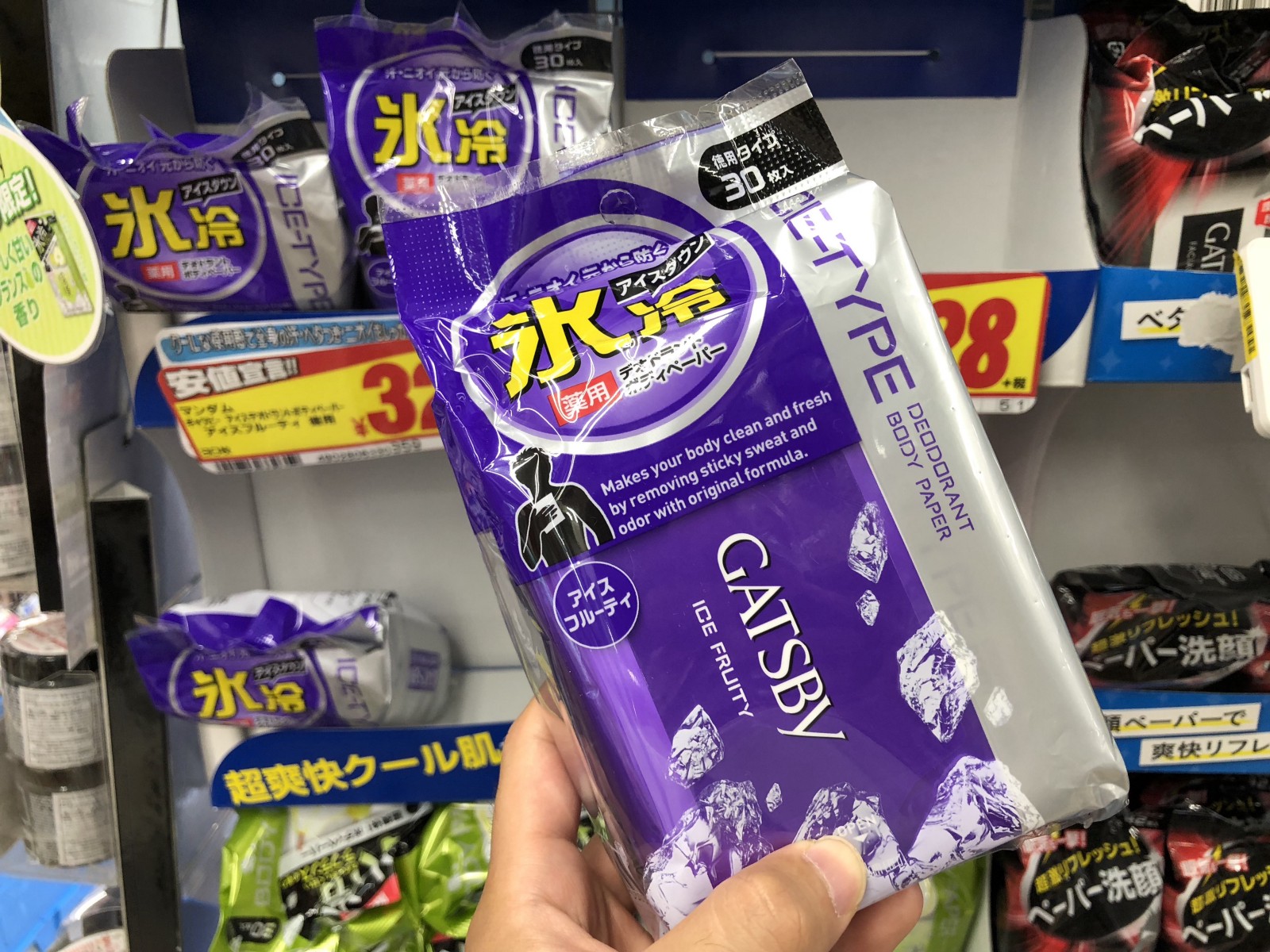 This deodorant body paper by GATSBY is for your body. There are several kinds of the deodorant body papers, and this Ice Fruity one makes you feel cool actually since it includes menthol and other cool ingredients. Please be noted that it will irritate your delicate skin when you use it on your face.
8. Nose Hair Trimmer
Price range: around 1,000 yen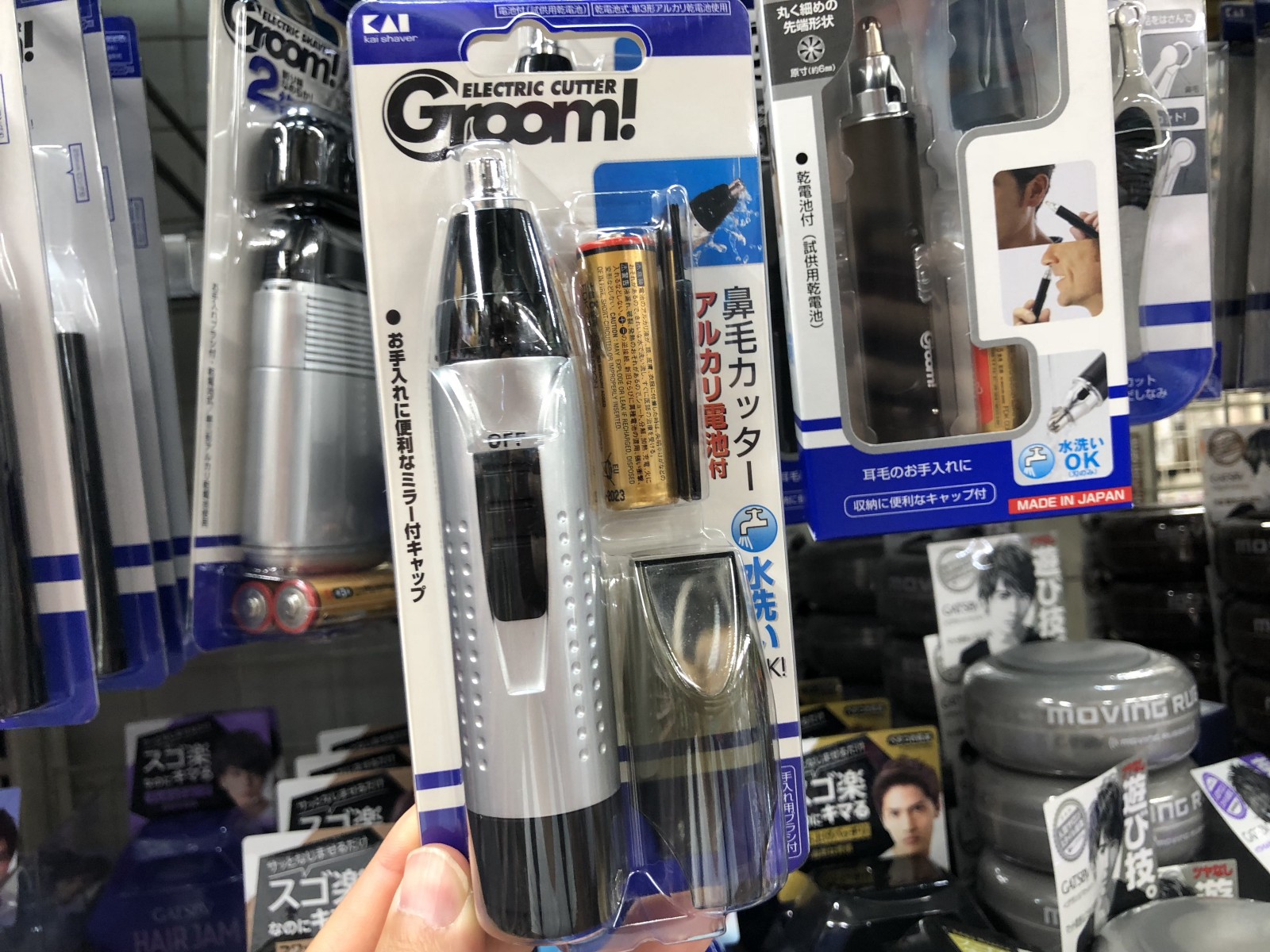 You can purchase electric nose hair trimmers at drug stores and electronics stores in Japan, and this Kai corporation's nose hair trimmer is available just for around 1,000 yen. It helps you shorten your caring time more than scissors. You will be surprised at how much it trims your nose hairs at the first time
9. Eyebrow Design Kit
Price range: around 1,000–1,500 yen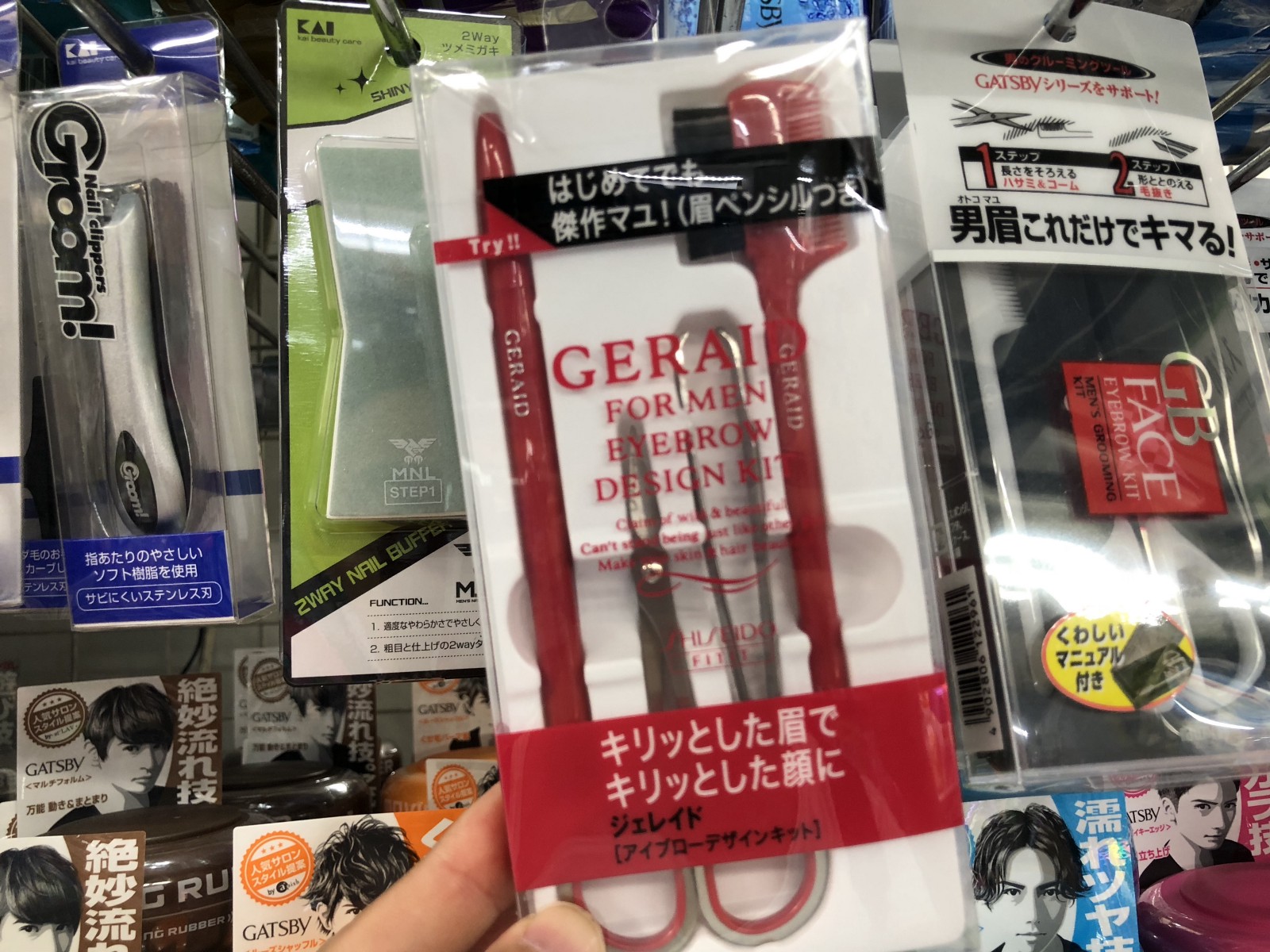 Don't leave your eyebrows growing. Shaping your eyebrows routinely is one of essential things to do to keep your good-looking face condition. This grooming tool kit is easy to care your eyebrows. It includes mini-sized scissors, a comb, tweezers and a eyebrow pencil.
10. Face Trimmer
Price range: around 1,000–1,500 yen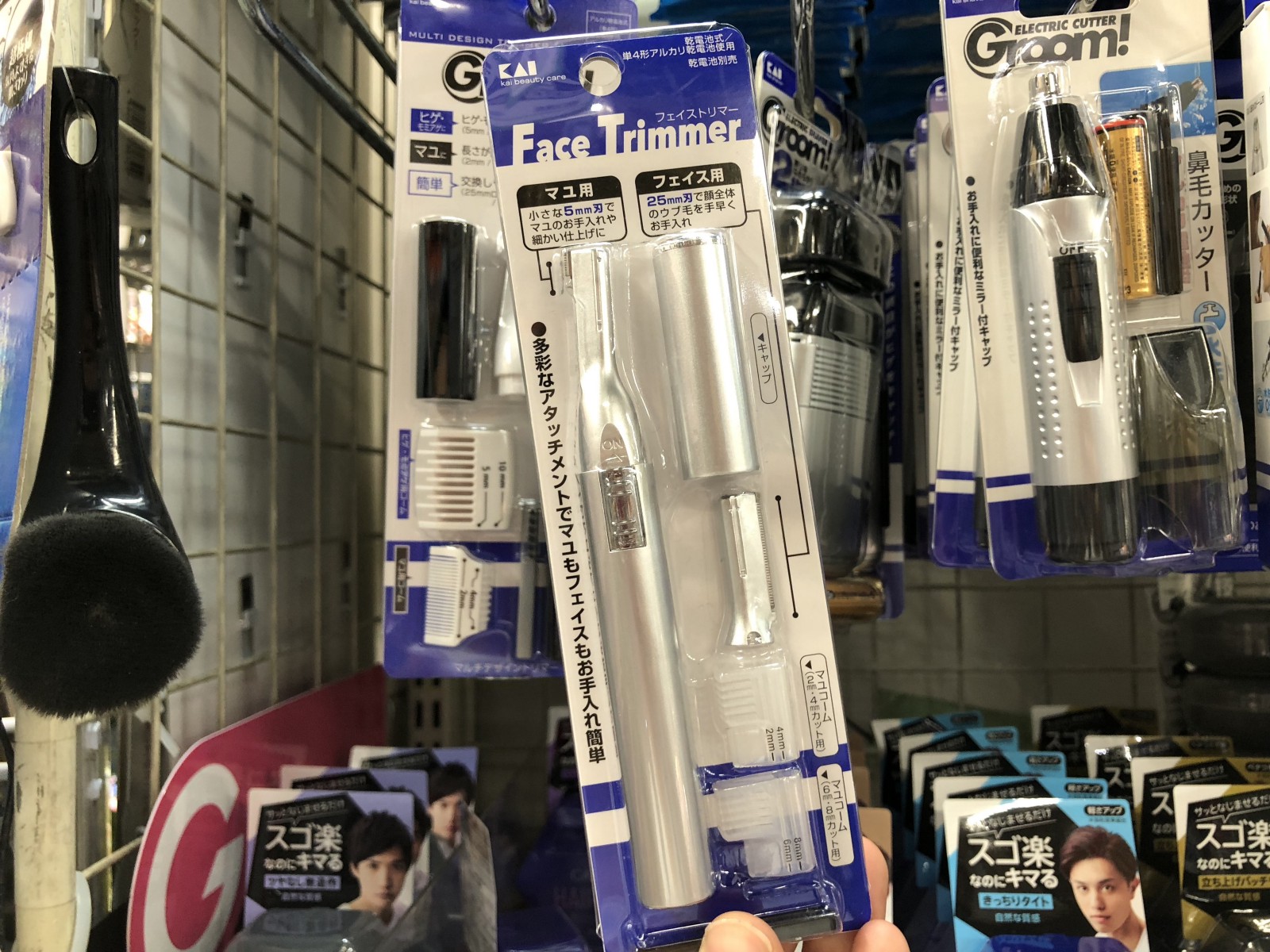 This is the other useful skin care tool by Kai corporation: face trimmers for not only nose hairs and eyebrows but also the entire face. You can adjust the length of your hairs with comb tips included in the kit. If you take care of your face in details, this electric face trimmer is highly recommended.
▽7 Must-Buy Men's Skin Care Products under $10 in Japan▽
If you visit Japan, it is also recommended to buy those Japanese men's grooming products for your family and friends as a souvenir. For more info about shopping in Japan, you might also like these articles below.
▽Related Articles▽
▼Editor's Picks▼
---